– –

The Film
[Rating:1.5/5]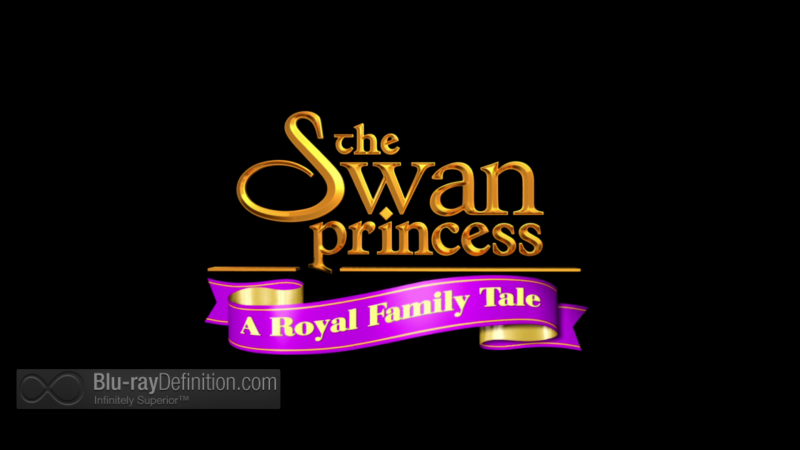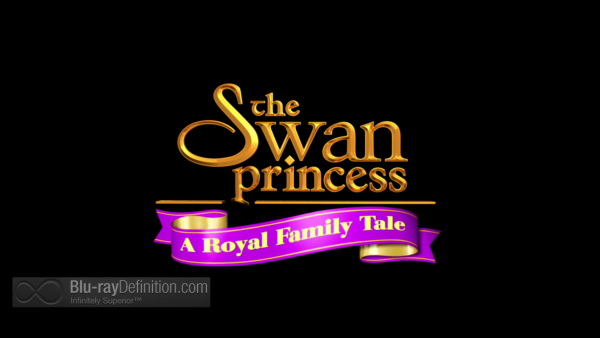 The 1994 animated film The Swan Princess was a well-received fairy tale that is still fairly well regarded as far as family films go. Since then, however, there have been numerous sequels that do not reach the level of quality of that original in anyway. Like the worst of Disney's direct-to-video sequels, this film, The Swan Princess: A Royal Family Tale suffers from low budget blues. It has poor animation, bad voice acting, and a paper-thin story.
The Swan Princess Odette (Elle Deets) and Prince Derek (Yuri Lowenthal) adopt a little orphan girl who is kidnapped by a group flying squirrels who believe that the Princess is evil, because of an ancient prophecy. It is up to Odette and Derek rally their woodland friends to save the girl and help defeat the nefarious entity known as the Dark Arts who has been working to bring down the Princess since she was born.
The film, directed by Richard Rich (The Fox and the Hound), who also directed the 1994 original, is no more than a low-quality cash grab squeezed onto disc. The animation is subpar, even in comparison to to other direct-to-video releases. The faces of Princess Odette and Prince Derek often looked creepy and bug-eyed, the motion in unnatural, and overall, things look blocky and lack natural texture. All of that is before we et to the stilted dialogue and bad accents of the voice actors.
While this is marketed as a family film, it is rated PG for "mild peril" so, rich and co. don't even hit the mark there, because the story is so poorly constructed that only the youngest, most non-critical viewers could possibly find anything to enjoy, but when you throw in the Princess dangling from a cliff in her horse and carriage and other dangerous scenes, that may be too much for them even.
Video Quality
[Rating:3.5/5]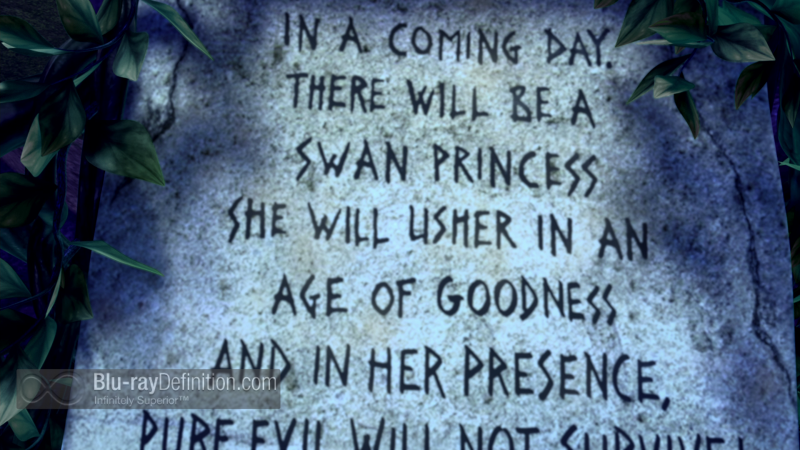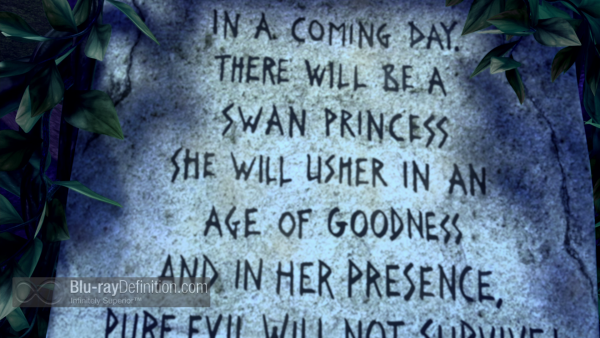 What to say, what to say? The animation is bad enough, so visually, there's nothing enticing about this Blu-ray release of The Swan Princess: A Royal Family Tale. That said, the 1080p AVC encodement from Sony stays out of the way and looks good enough, though squeezed onto a BD-25 disc, there are some slight banding issues visible.
Audio Quality
[Rating:4/5]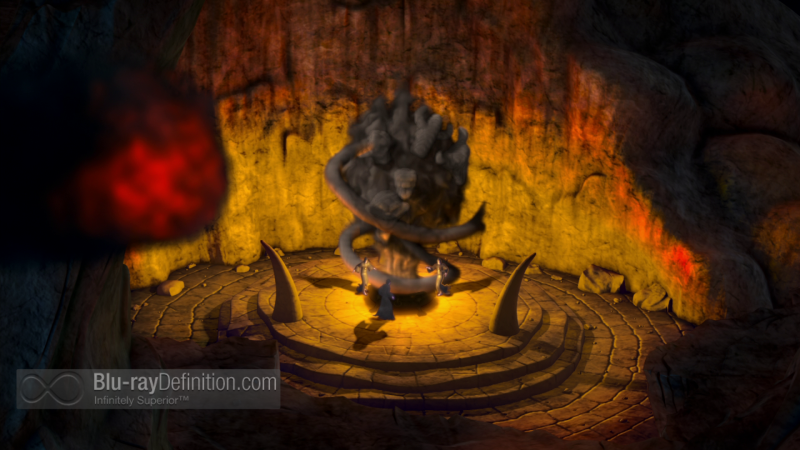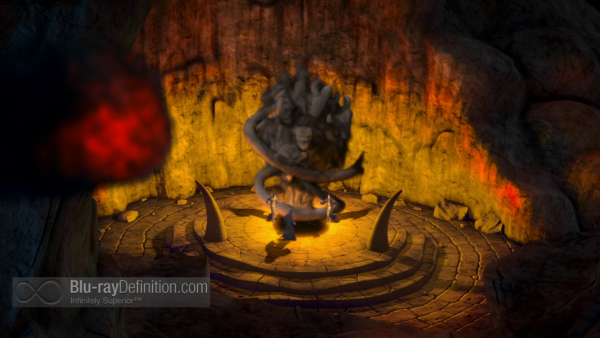 There's not much to the English DTS-HD Master Audio 5.1 (48kHz/16-bit) soundtrack. It has a lush amount of atmospherics, a natural dynamic range and reasonable low end. The high frequencies could have been reined in just a tad, but dialogue is clear.
Supplemental Materials
[Rating:1/5]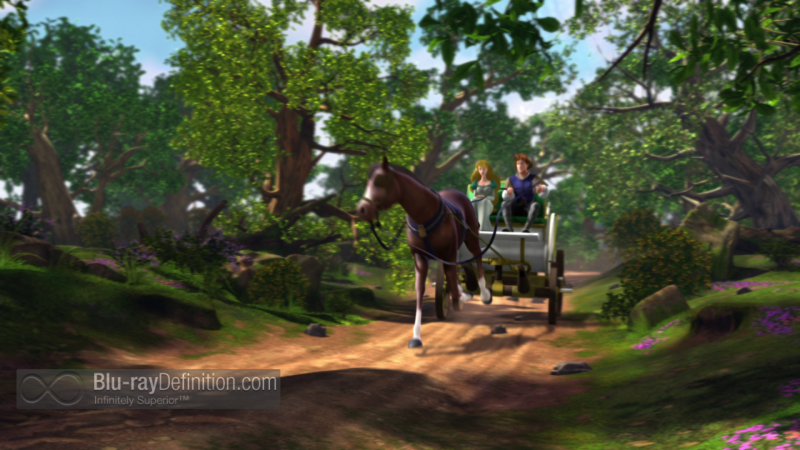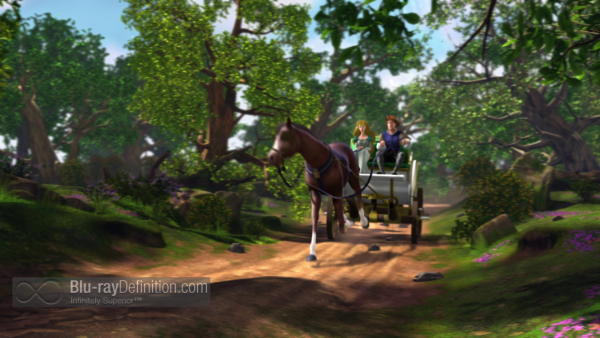 DVD
Digital HD UltraViolet
Sing-Alongs:

We Wanna Hear from You
Right Where we Belong
The Definitive Word
Overall:
[Rating:2.5/5]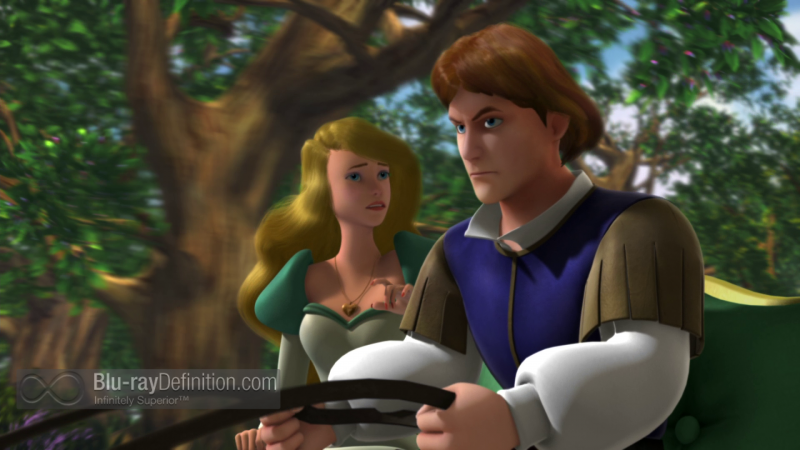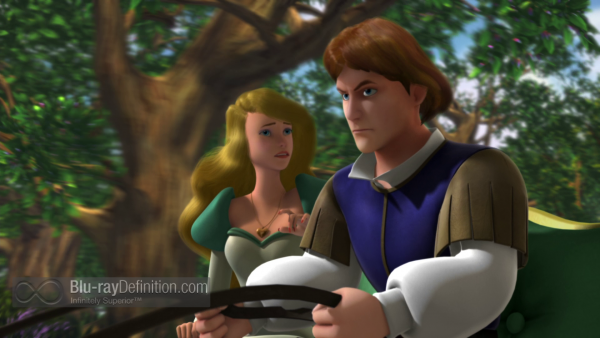 My advice would be to skip this poorly done movie entirely and find the original if you don't have it already. The Swan Princess: A Royal Family Tale is a disappointment in so many ways, not the lest of which are the poor animation and bad voice acting.
Additional Screen Captures
[amazon-product]B00I96Y66Q[/amazon-product]
[amazon-product]B00GMV8F6M[/amazon-product]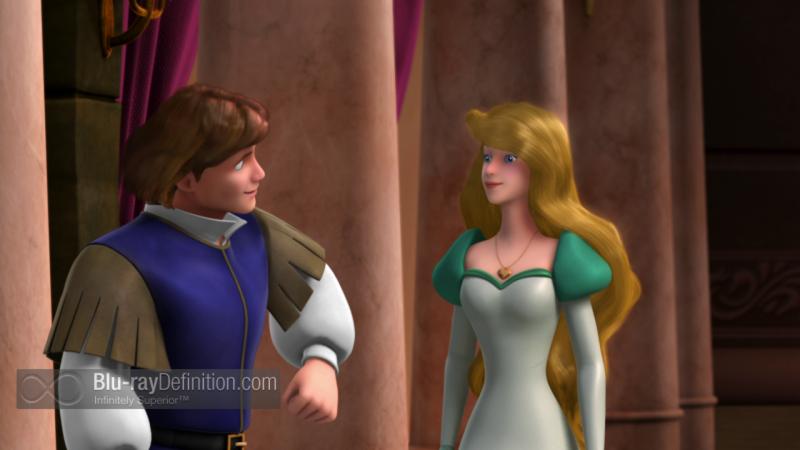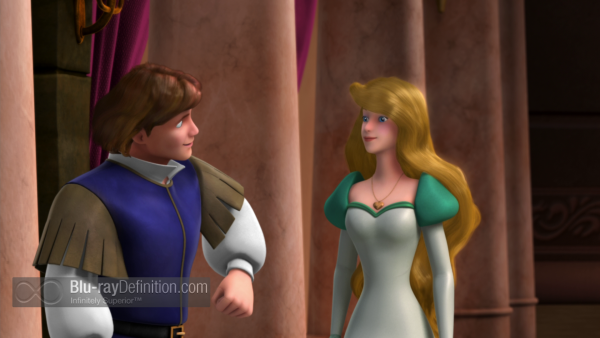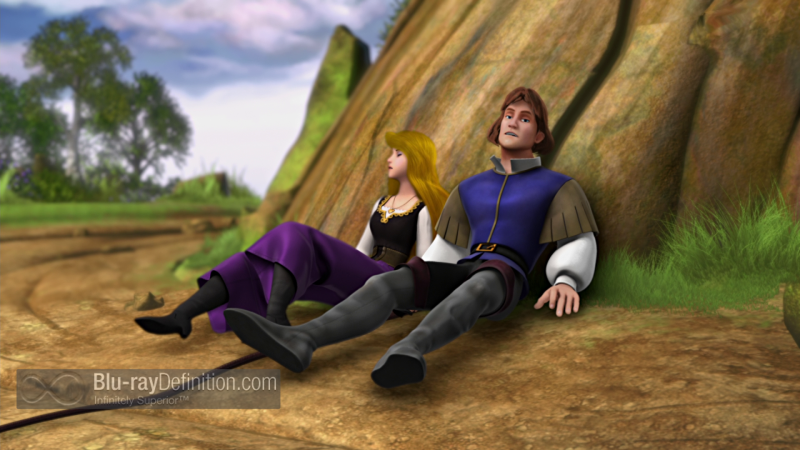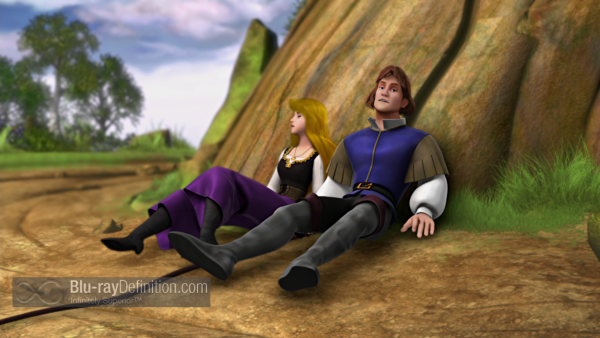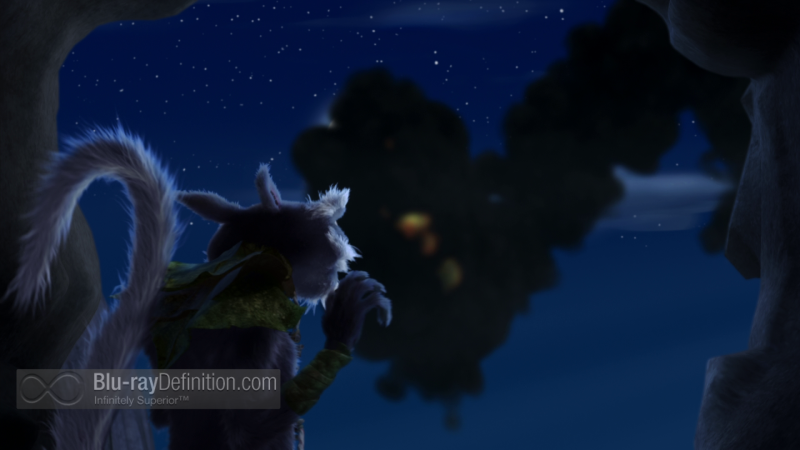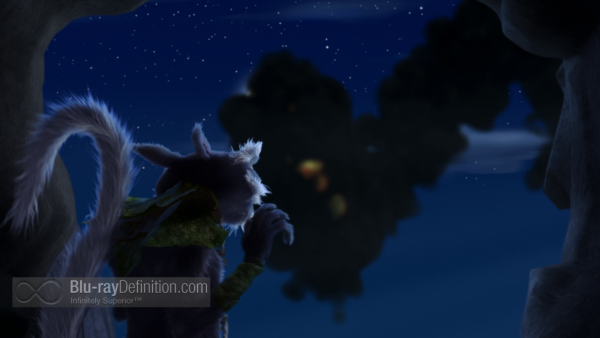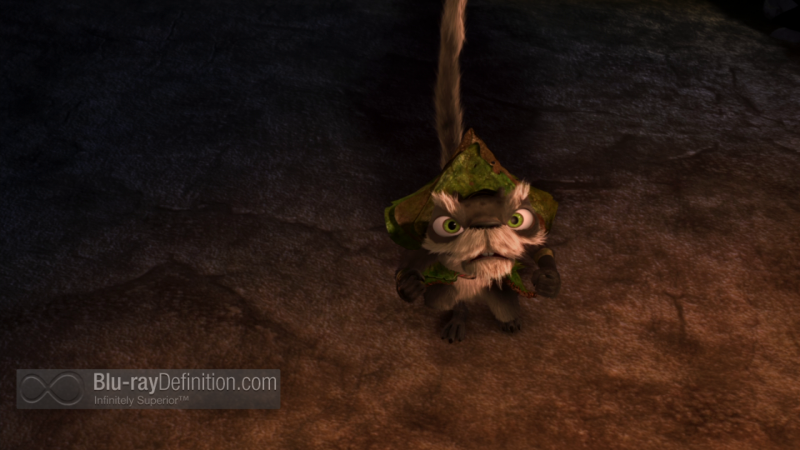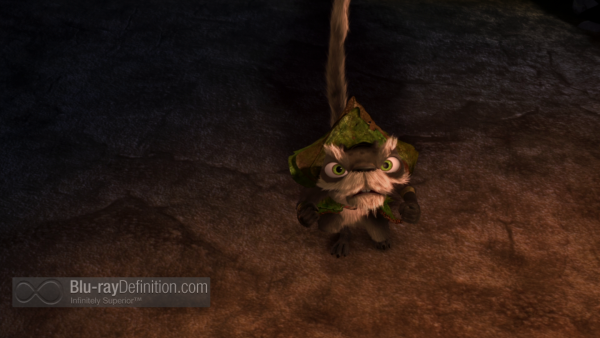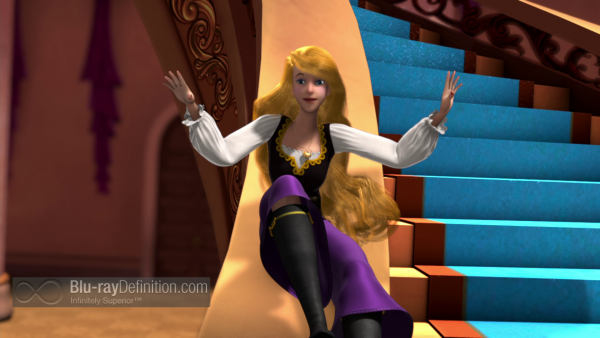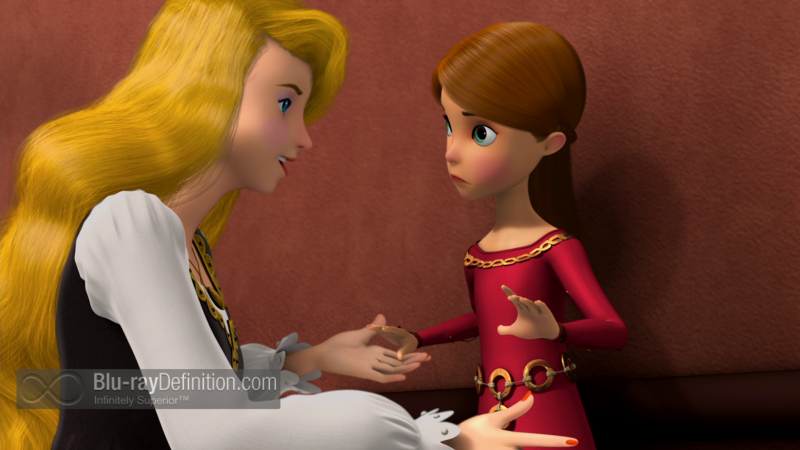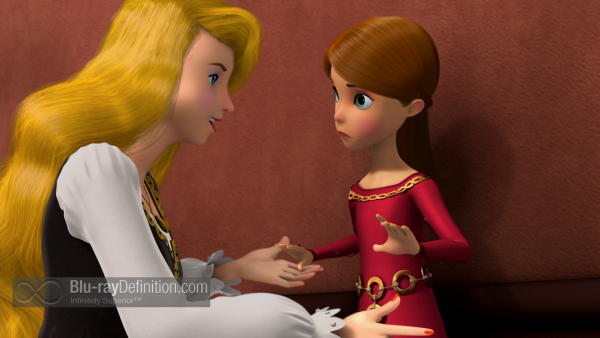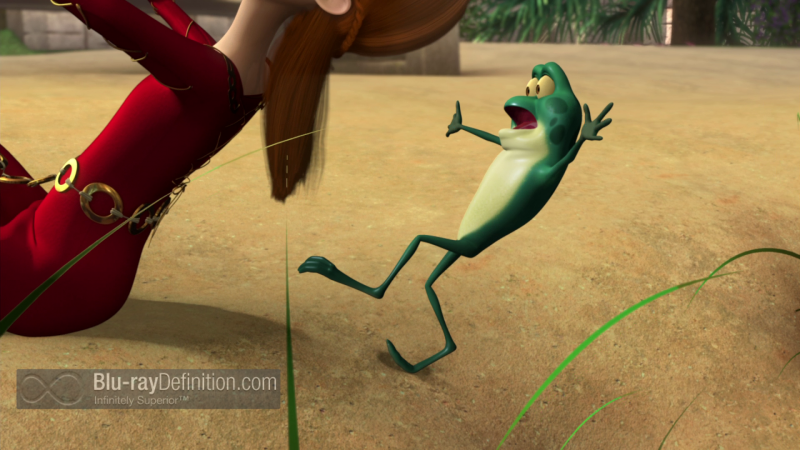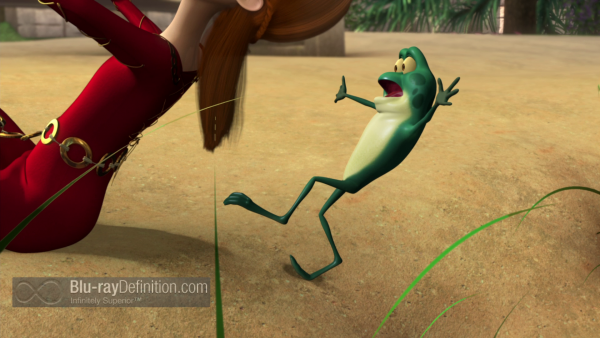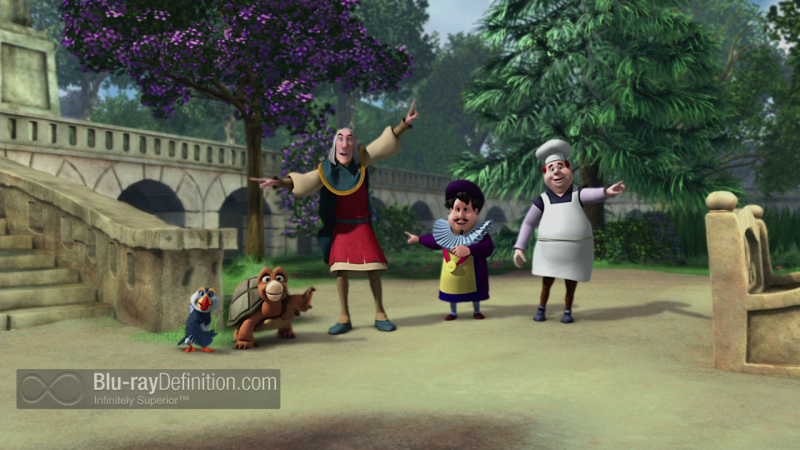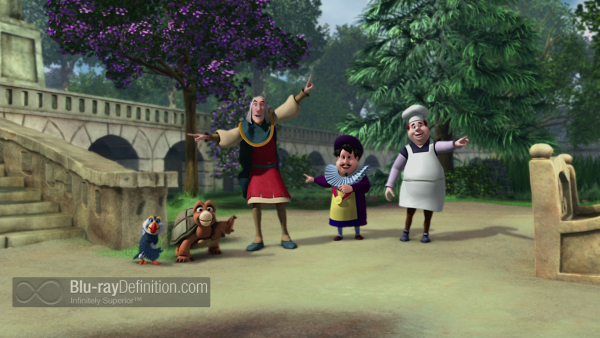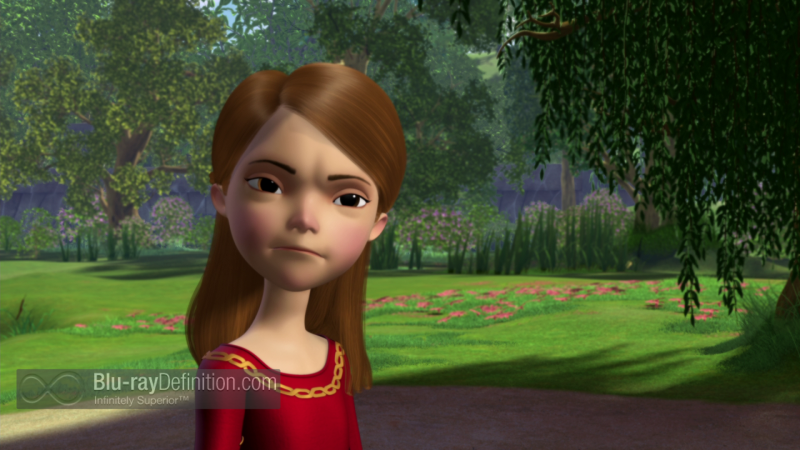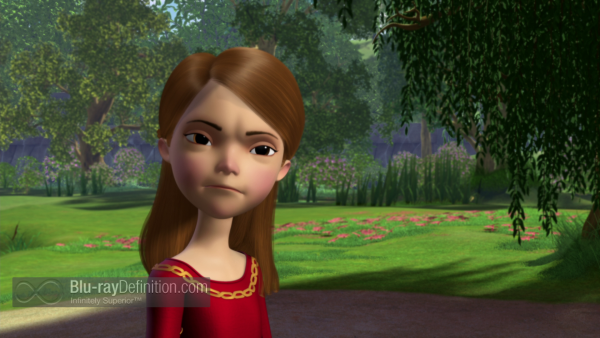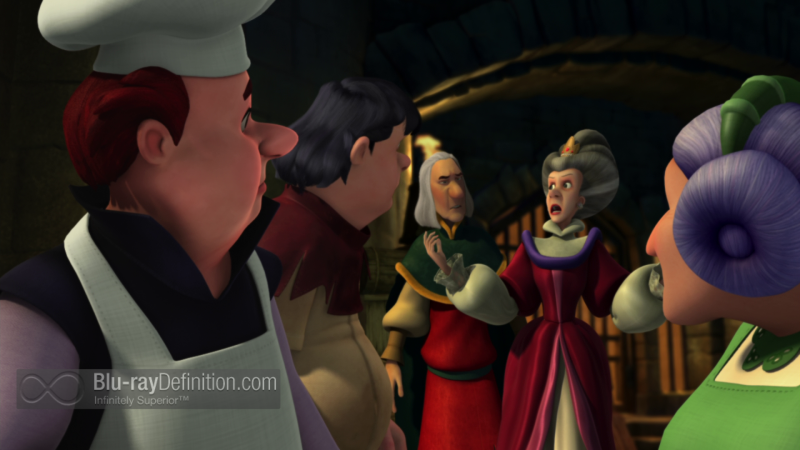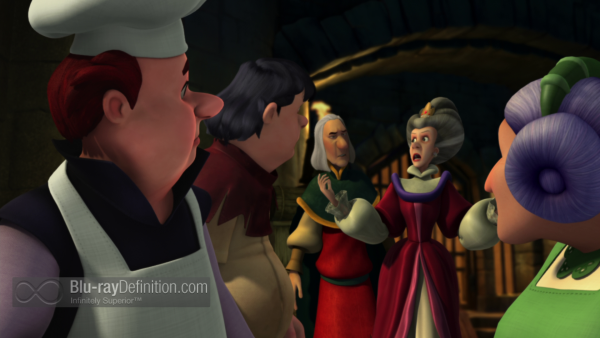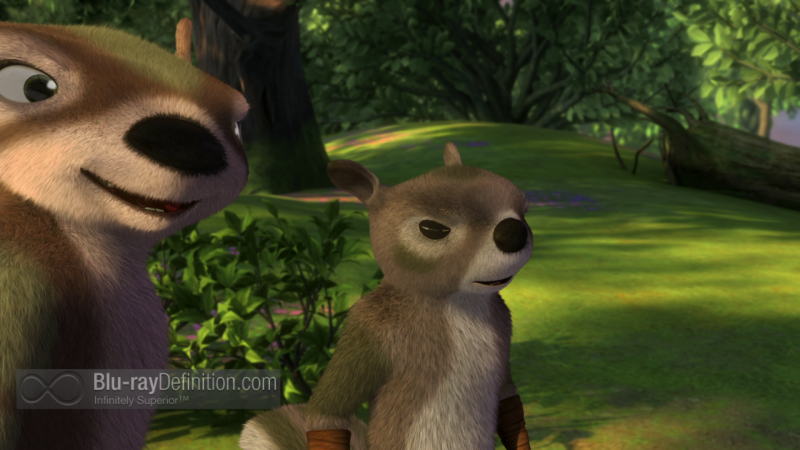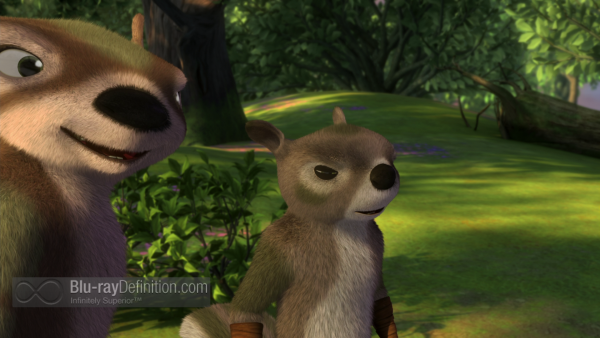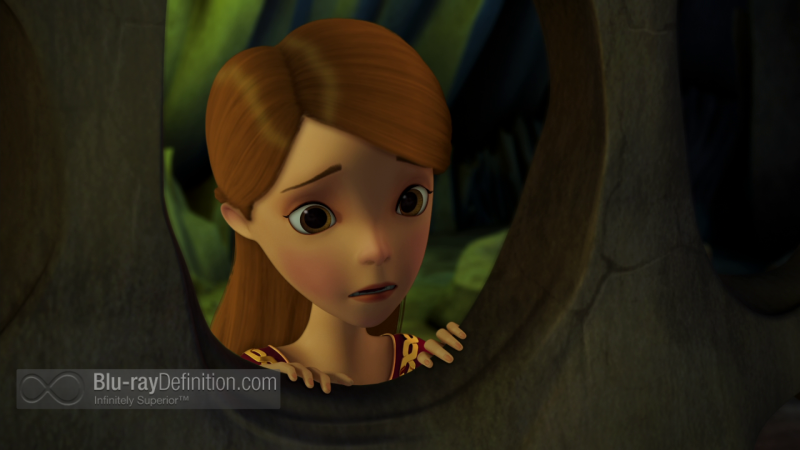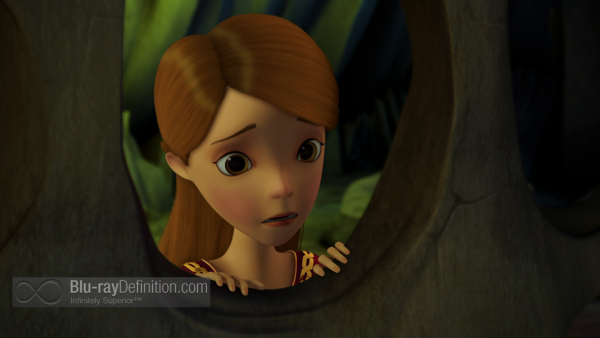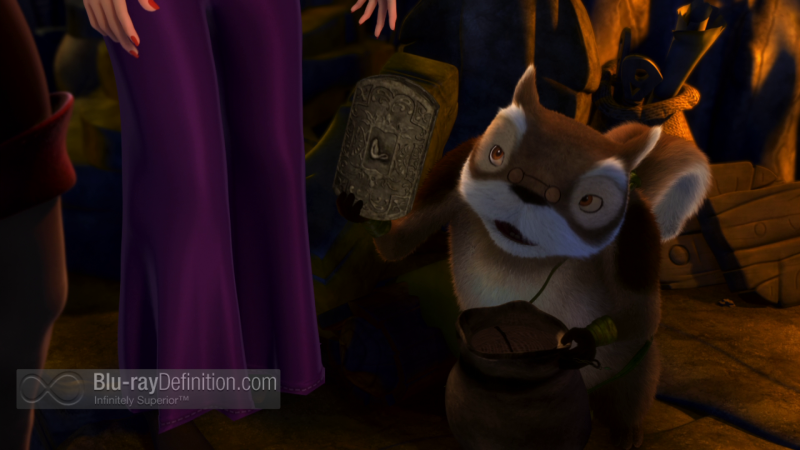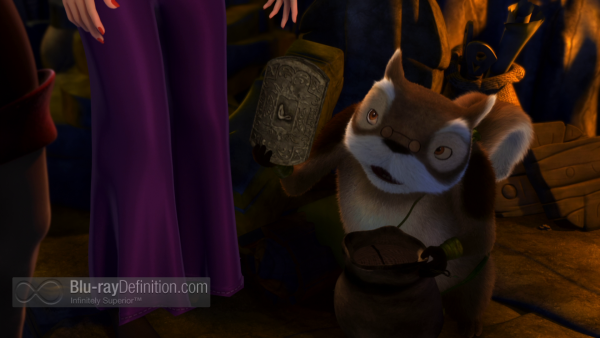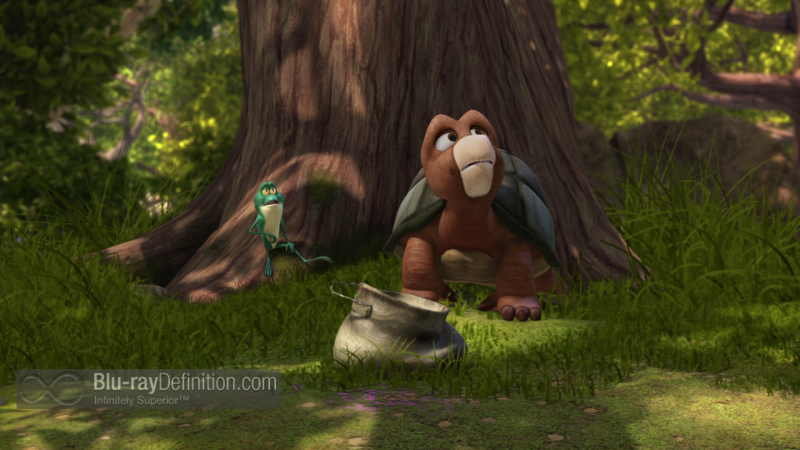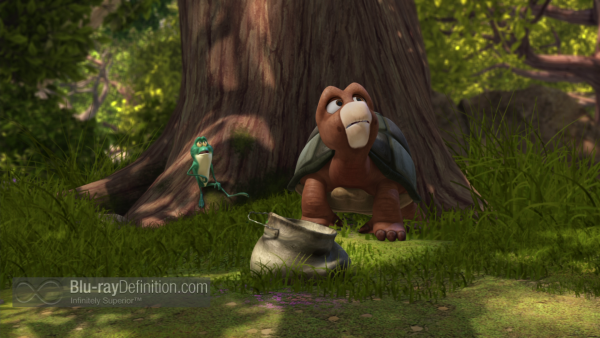 [amazon-product]B00I96Y66Q[/amazon-product]
[amazon-product]B00GMV8F6M[/amazon-product]