– –

The Film
[Rating:3/5]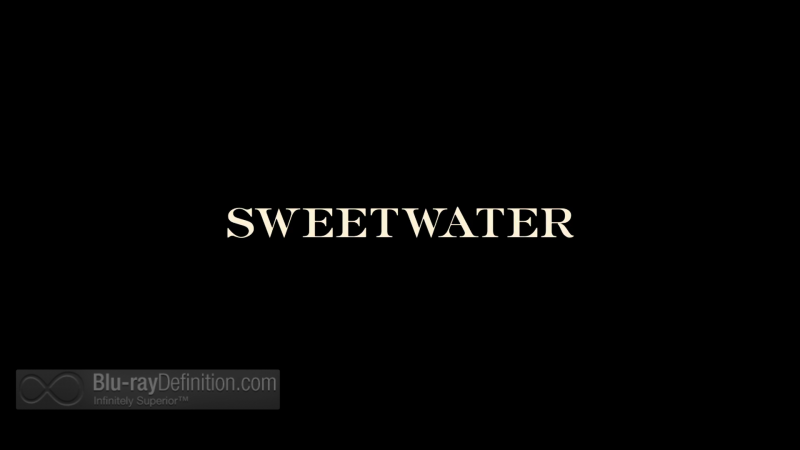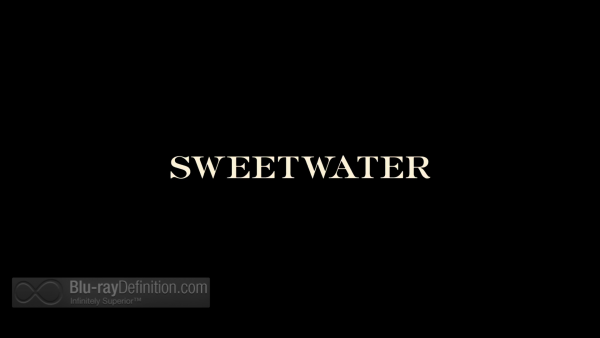 Ed Harris teams up with Miller brothers Logan and Noah (Touching Home), again for this slow-burning revenge western. Their first project together involved a father trying to build a bridge to his sons through their love of baseball. Sweetwater couldn't be farther in theme from the former. It deals with plain extremism and vigilante justice in the wild west of the late 1800s, though it takes a long time to get to the point.
January Jones stars as a former prostitute in New Mexico trying to walk the straight and narrow. Sarah, newly married to Mexican farmer Miguel (Eduardo Noriega). Their property happens to border that of violent and fanatical polygamist Mormon "prophet" Josiah (Jason Isaacs) who not only looks upon their marriage as an affront to God, due to the mixing of "white" Sarah with the "dark-skinned" Mexican Miguel, but also covets Sarah as one of his wives and wants their land as part of his commune.
Josiah's violent dispatch of two trespassers on his land leads to the Governor sending in Sheriff Jackson (Harris) to investigate their disappearance, being that one of the vanished men was married to the Governor's sister. But this is only the beginning of what will be a bloody confrontation between Sheriff Jackson, Josiah, and Sarah, after Josiah also slays Miguel in a religious rage.
There isn't much to Sweetwater beyond its basic build up to violent revenge. The screenplay from Logan and Noah Miller, based on a story by Andrew McKenzie, takes a long time to develop the tension while it never really offers a strong background for any of the characters. Some of the circumstances are also a little beyond belief. One early confrontation between Josiah and Jackson leaves us wondering why Josiah didn't take the opportunity to kill him right then and there.
On the positive side, Logan Miller, who handles directorial duties, does know how to create a sense of atmosphere and use the beauty of the surroundings to their advantage, with the help of cinematographer Brad Shield. The New Mexico landscape comes across with great beauty on the screen, just like a western should. Meanwhile, the actors do their best to wring out some memorable performances from the thinly sculpted characters they have been given. Jason Isaacs is truly terrifying and maniacal, but Ed Harris seems equally gruff and foolish. January Jones, on the other hand, seems to be just going through the motions here, and there's no surprise why. Even though her character is meant to be central to the plot, she is set adrift in aimless storytelling with hardly any motivation until the last quarter of the film.
Video Quality
[Rating:4/5]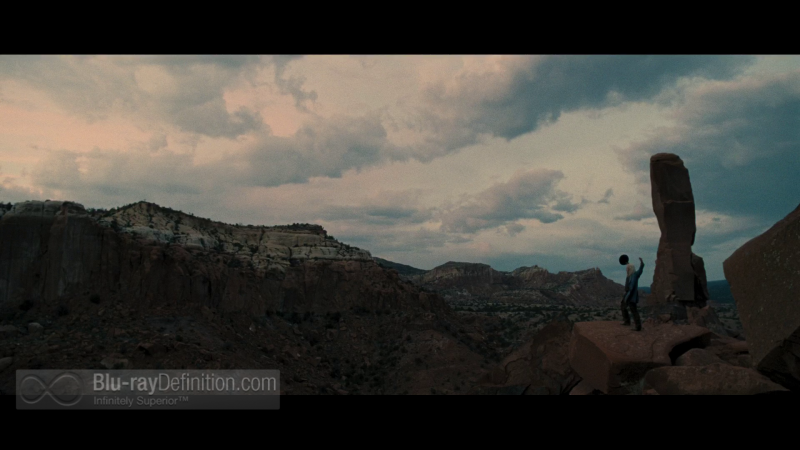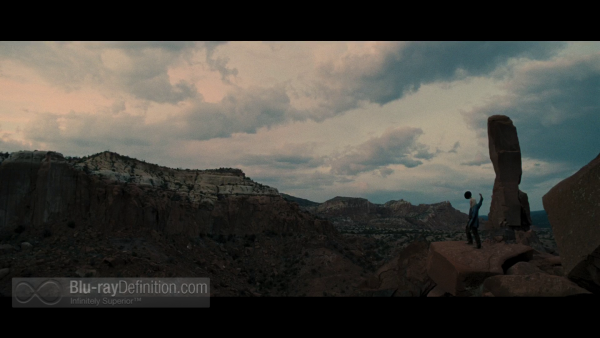 Sweetwater was shot on the high speed Kodak 500T 5230 35mm film stock and brought to Blu-ray in an AVC/MPEG-4 1080p encodement from Arc Entertainment. While there is a little bit of grittiness from the grain structure, we get a generally good and clean presentation with good detail, especially in the brightly lit scenes.
Audio Quality
[Rating:3.5/5]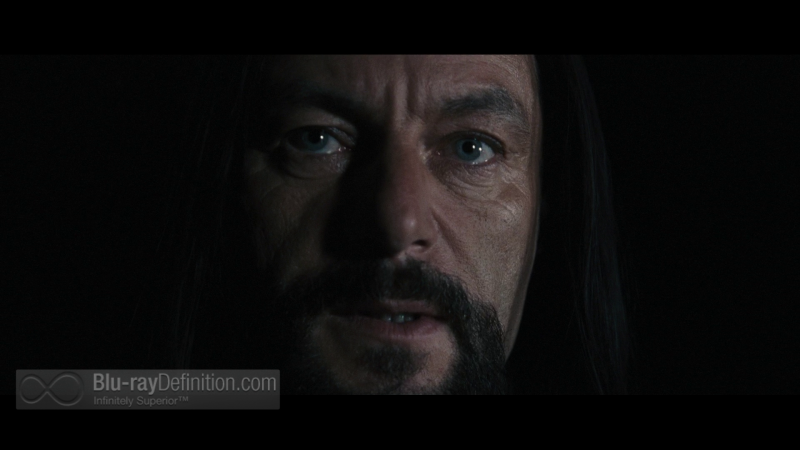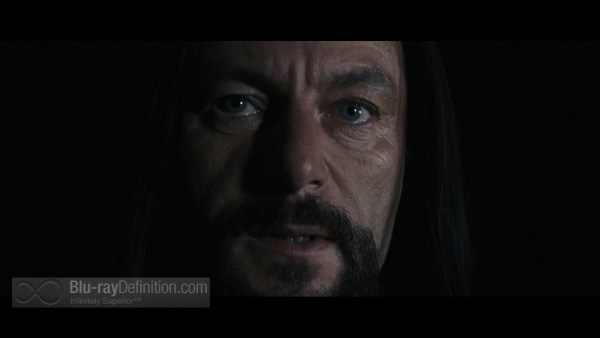 A sufficient English DTS-HD Master Audio 5.1 (48kHz/16-bit) soundtrack is included with English SDH subtitles. While it is a little dry, there is intelligible dialogue, punchy gunshots that ring out without any harshness in the high end, and a few moments where the surrounds are used to convey some discrete sounds (check out the scene where Sheriff Jackson arrives in town and the string band is panned front front right to far right to front middle-right).
Supplemental Materials
[Rating:1.5/5]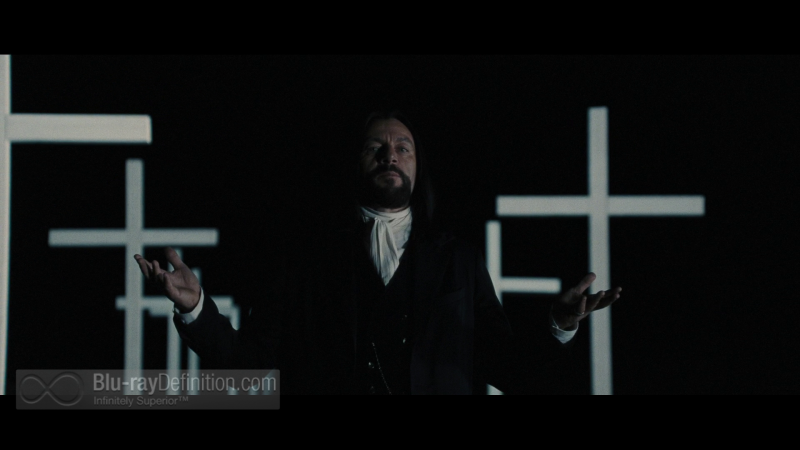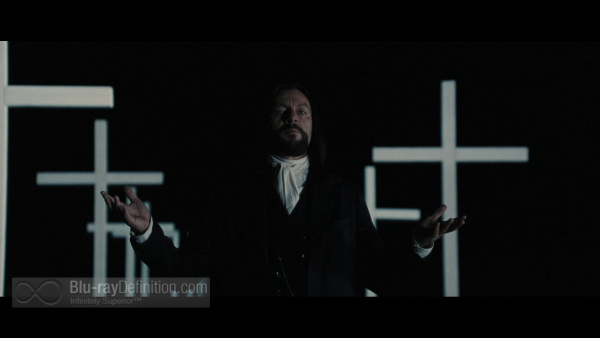 This is a throwaway selection of supplements if ever there was one.
The Making of Sweetwater (1.78:1; 1080p/24; 00:10:32)
"Cold Grey Light of Dawn" song by Hudson Moore
Trailer (2.35:1; 1080p/24; Dolby Digital 5.1; 00:01:37)
The Definitive Word
Overall:
[Rating:3.5/5]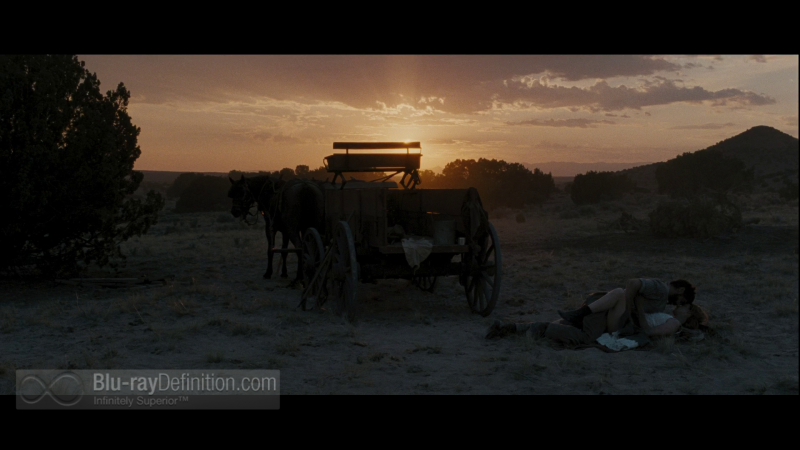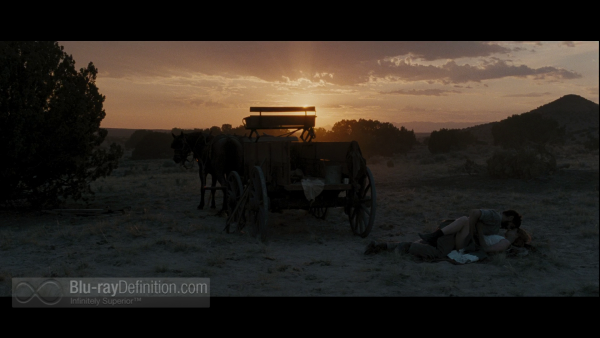 There are so many things to like in Sweetwater, but an equal amount of things to dislike. The film shows great potential, but doesn't live up to it in the end. What it does do is show that the Millers will be a force to be reckoned with if they keep growing as filmmakers.
Additional Screen Captures
[amazon-product]B00F3TD8XO[/amazon-product]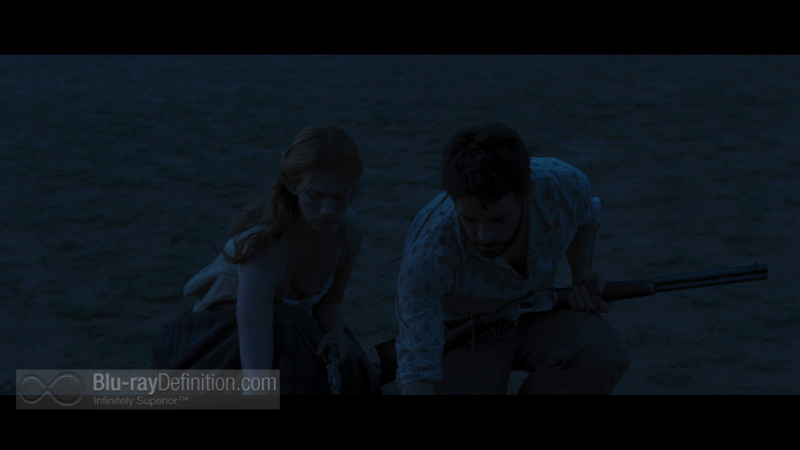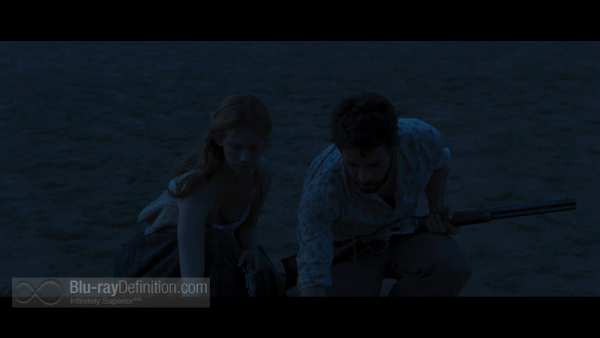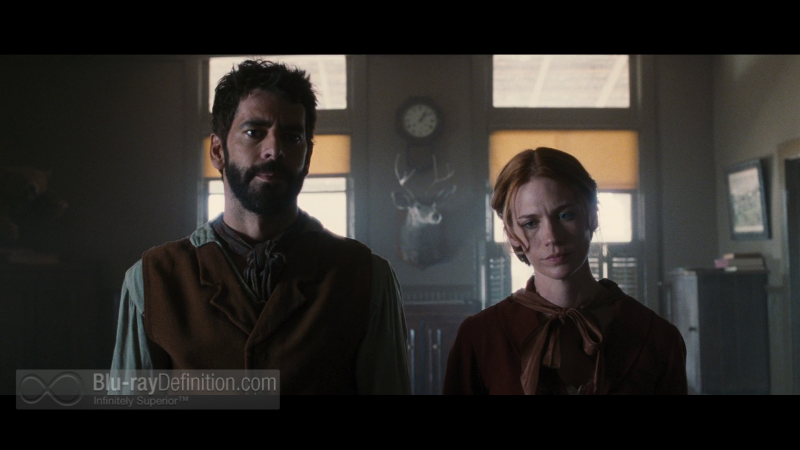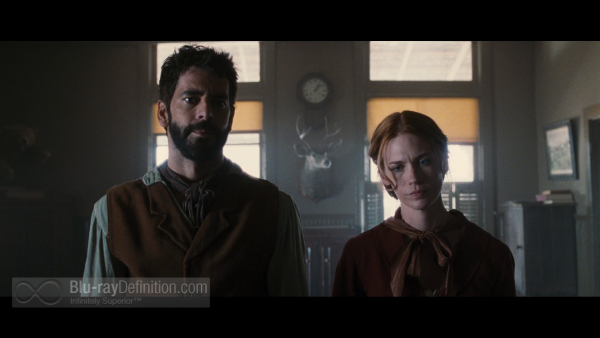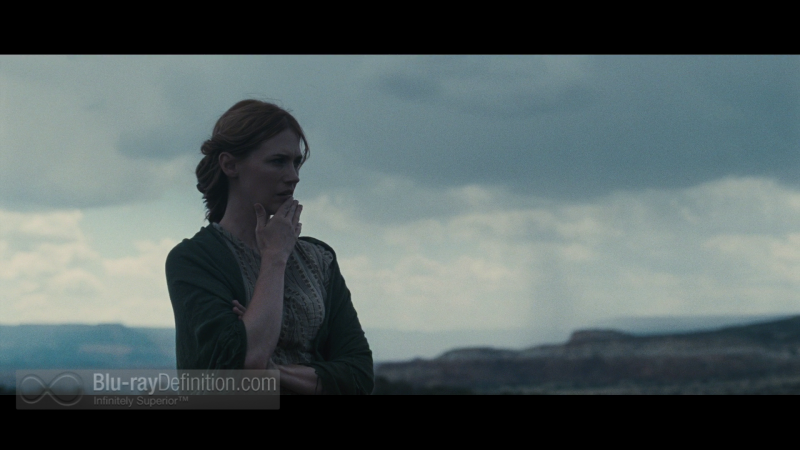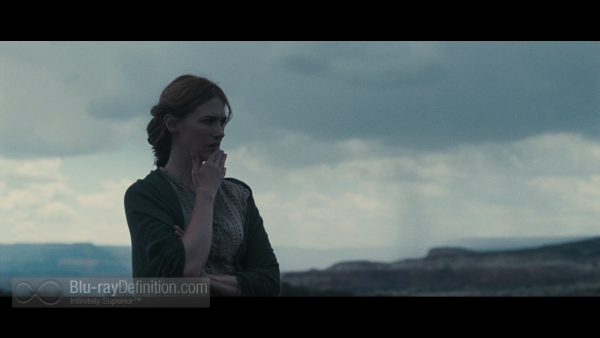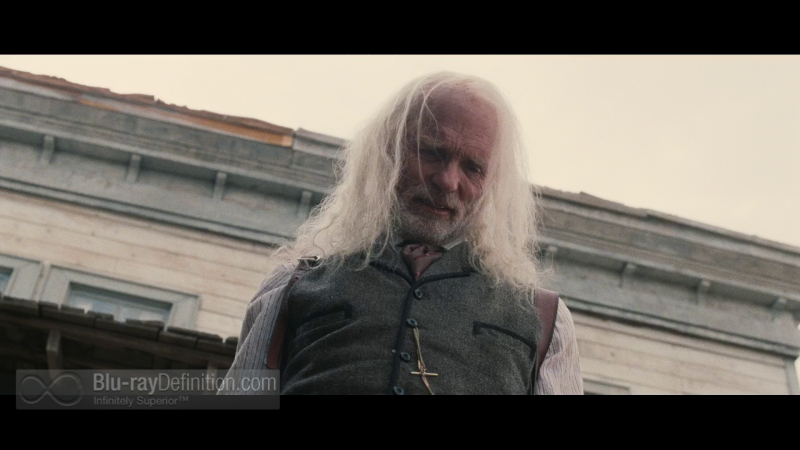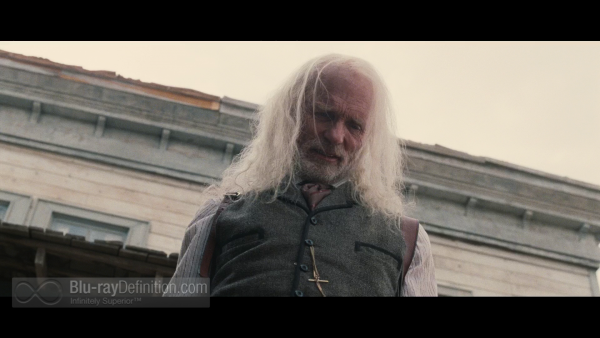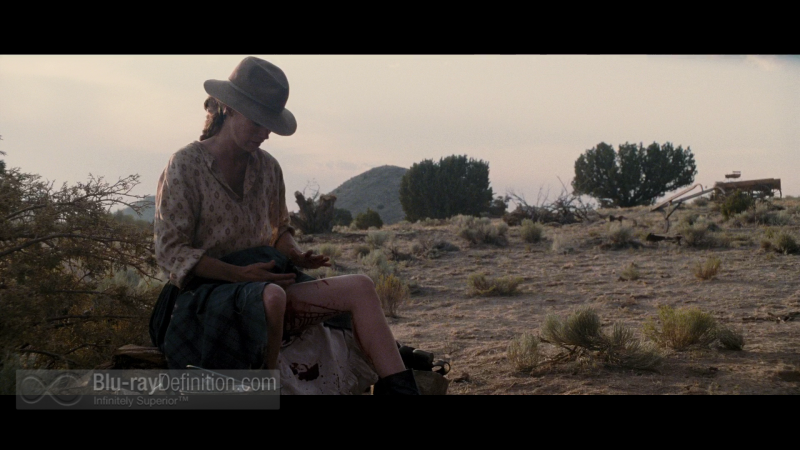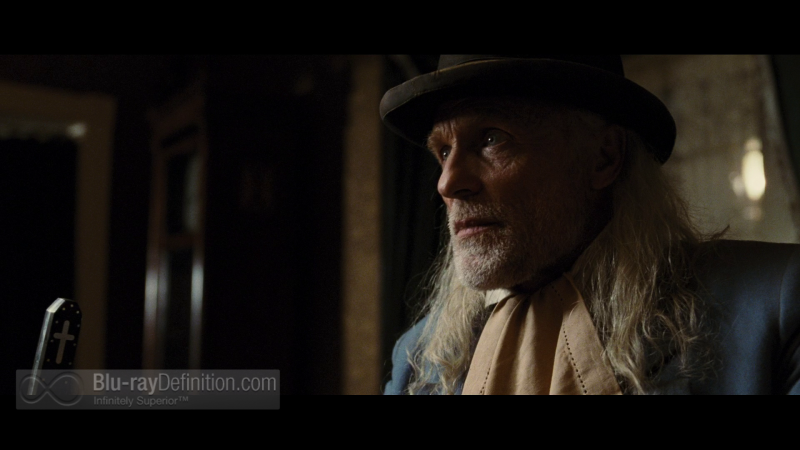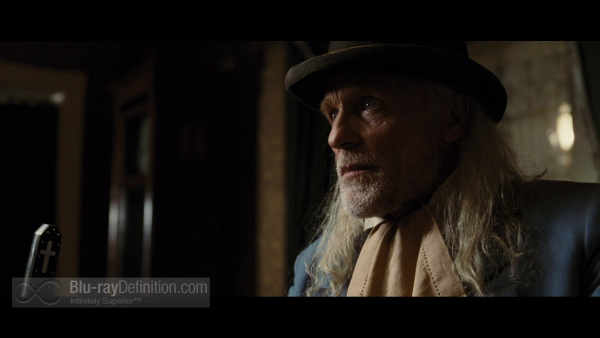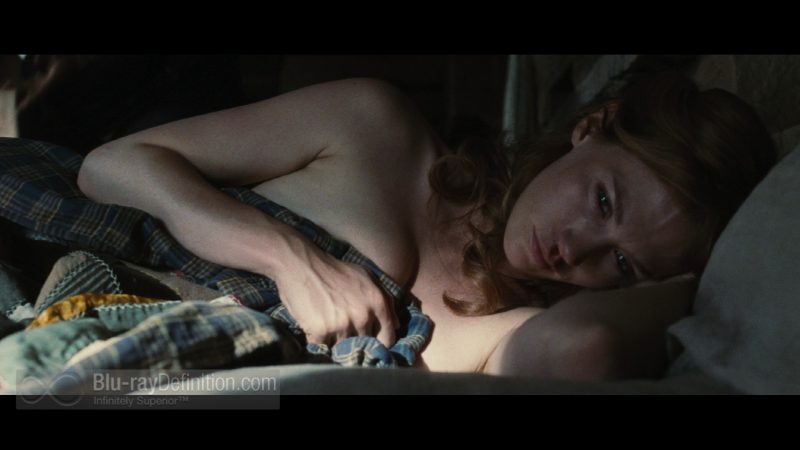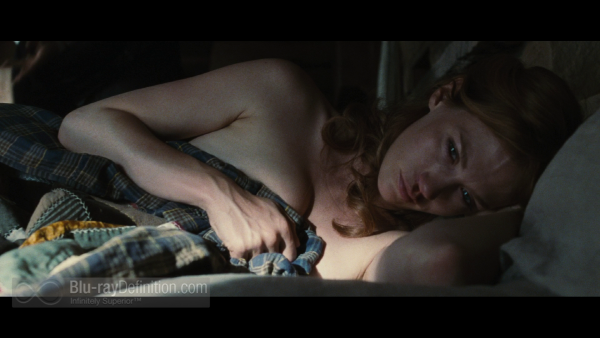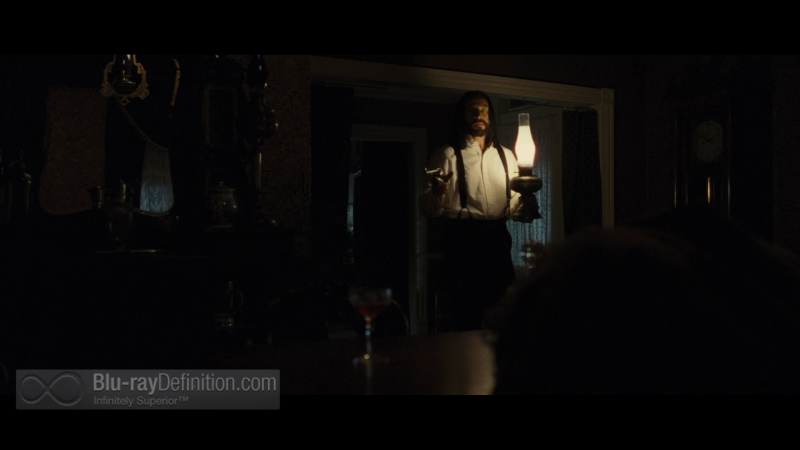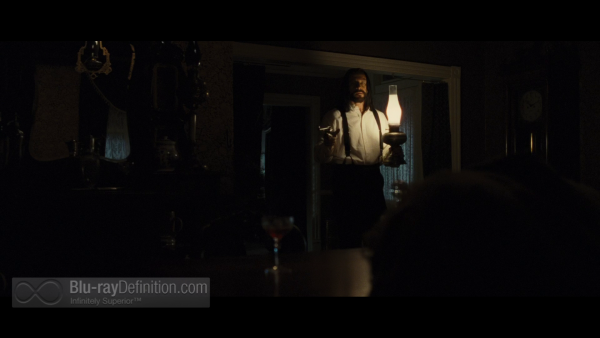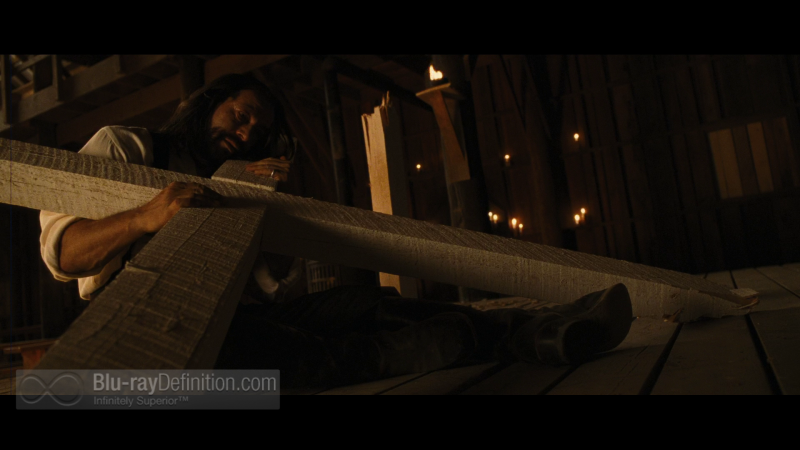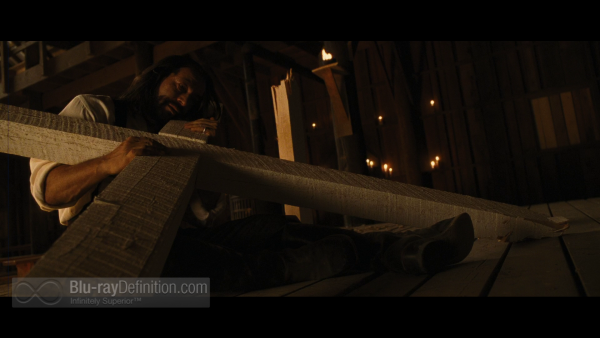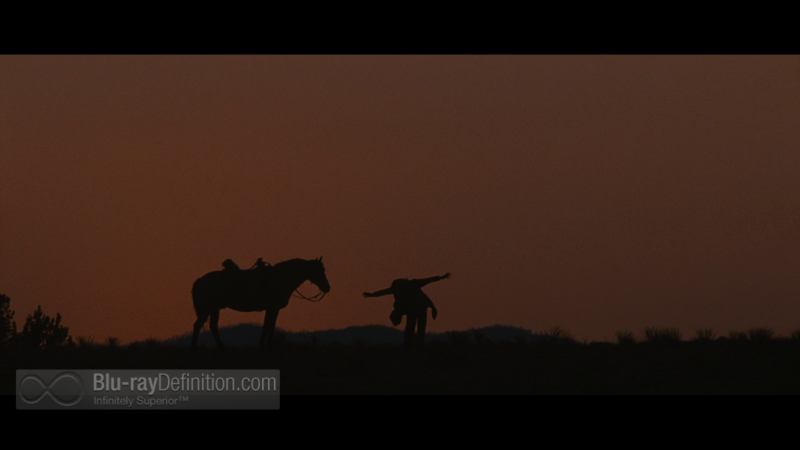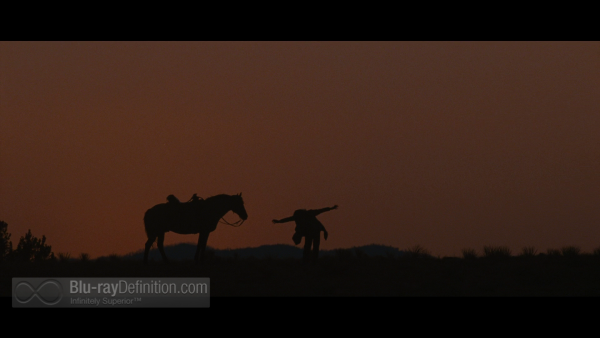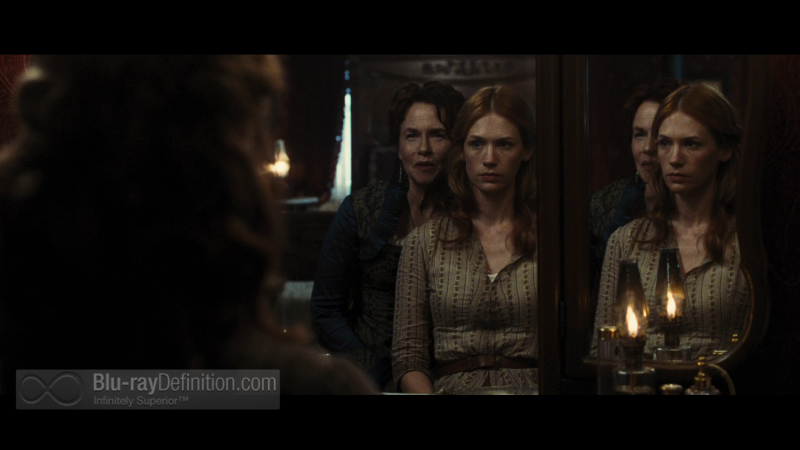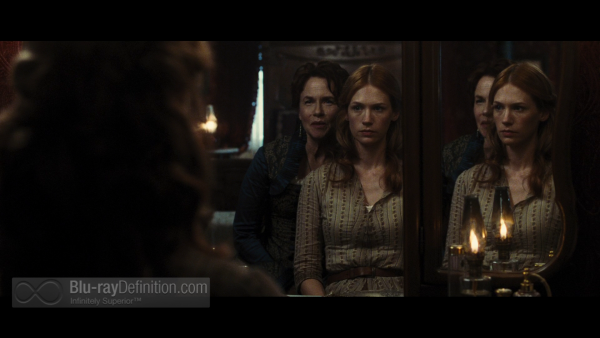 [amazon-product]B00F3TD8XO[/amazon-product]