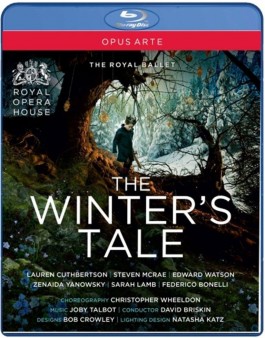 –
The Performance
[Rating:4/5]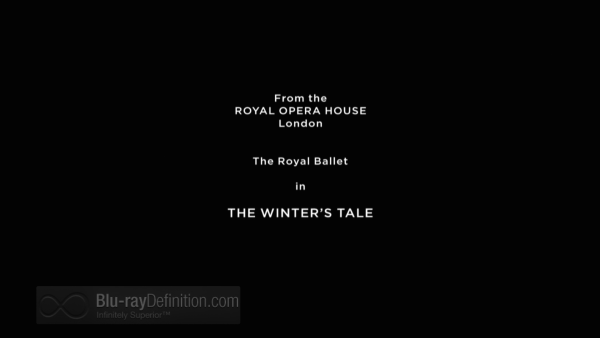 Christopher Wheeldon, last seen as the choreographer of the fanciful ballet, Alice's Adventures in Wonderland, makes a substantial shift in gears by adapting one of William Shakespeare's more problematic plays, The Winter's Tale.  Is it a drama? Is it a comedy? Is it a "dromedy" or is it none of the above? Hopefully, using the structure of dance will result in an adaptation more edifying than the play's original treatment of its views on love, jealousy and, ultimately, forgiveness.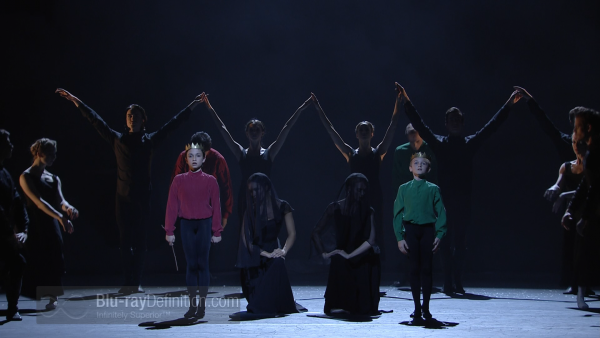 Capitalizing on the Royal Ballet's superb corps of dancers, what follows is a reconceptualization that makes the Bard's work come alive in a way that the traditional staged play could not accomplish. It also reduces the play's five acts to three making matters more compact but at the risk of seeming a bit rushed.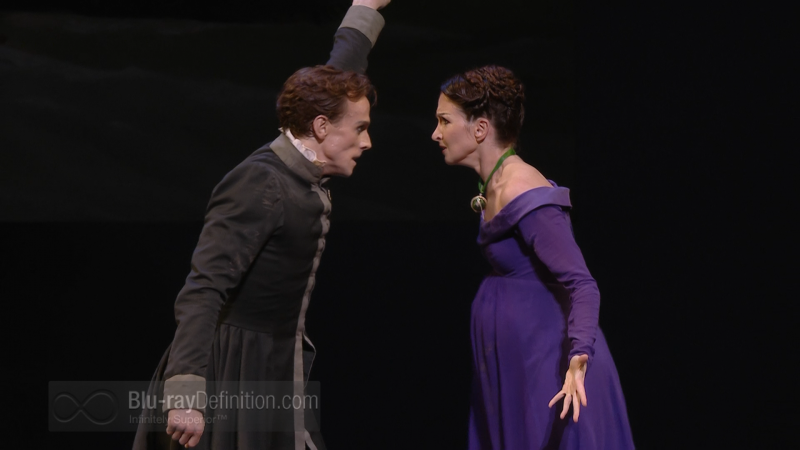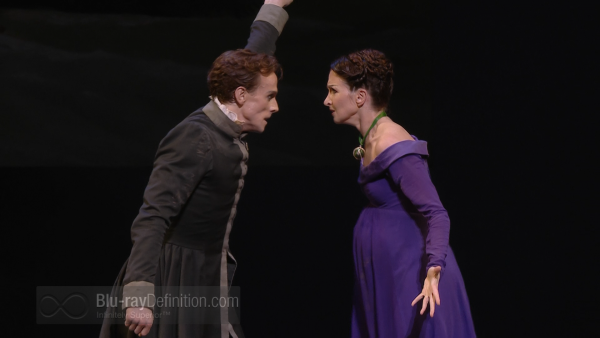 King Leontes of Sicilia (Edward Watson) and King Polixenes of Bohemia (Federico Bonelli) were best friends, separated in childhood. Leontes marries Hermione (Lauren Cuthbertson) and when Polixenes visits, he sees the couple's obvious happiness. When Polixenes postpones his departure by nine months, Leontes begins to suspect that his wife is being unfaithful. Matters escalate, Polixenes beats a hasty retreat, and Leontes imprisons Hermione.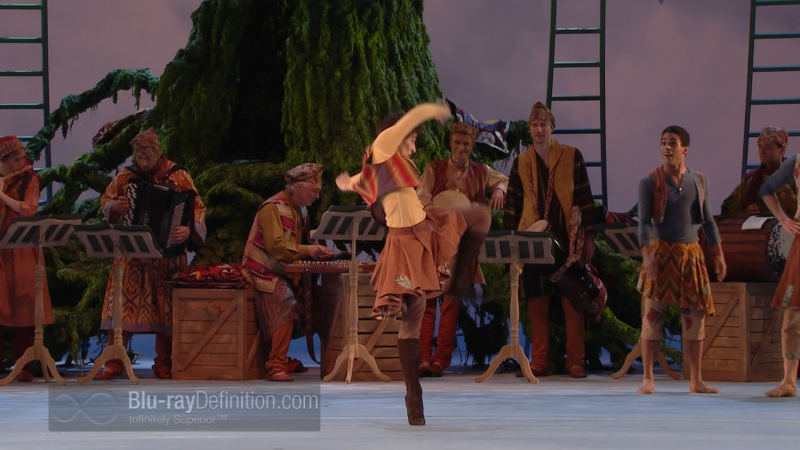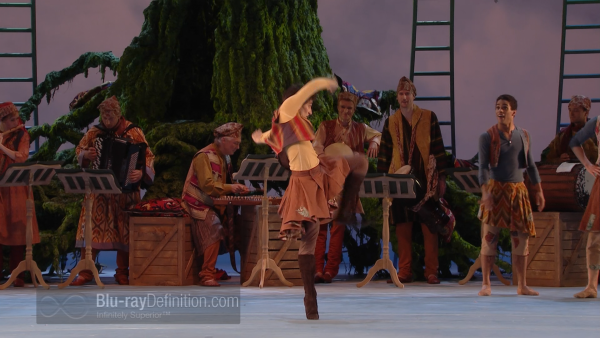 Hermione gives birth to a daughter (Sarah Lamb) who is rejected by Leontes and, believing this is not his child, he abandons her. Their son Maximilius (Joe Parker) who has always supported his mother dies, in this production, at the hands of a bear. Shortly thereafter, Hermione dies, causing Leontes to rethink his behavior.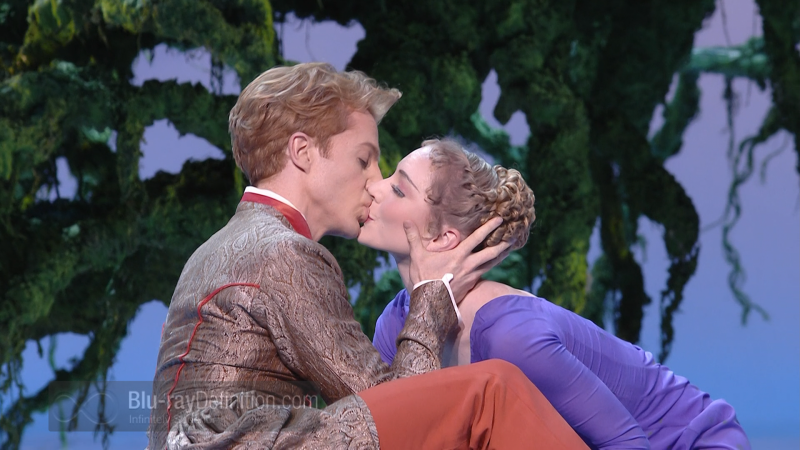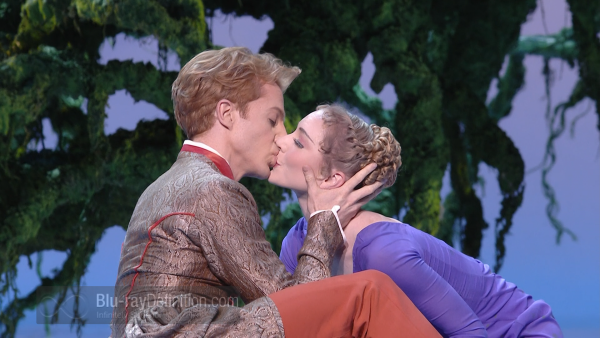 Antigonus (Bennet Gartside), the husband of Paulina (Zenaida Yanowsky) who runs the royal household, takes Hermione's child to a remote island. After a shipwreck, Antigonus dies and  the child is found by a shepherd and his son.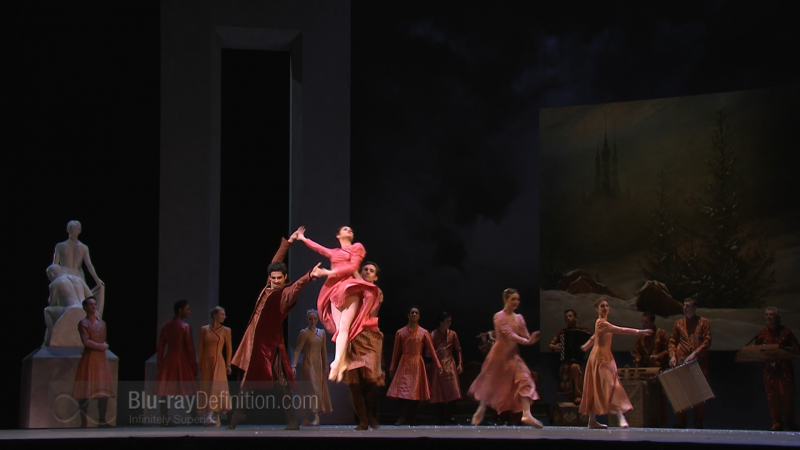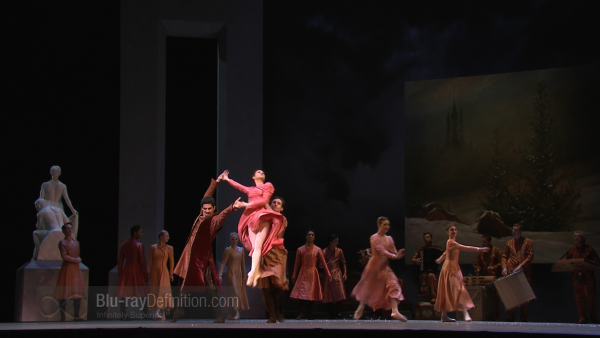 The shepherd is raising the lost daughter, now known as Perdita. She falls in love with Prince Florizel (Steven McRae), Polixenes's son disguised as a shepherd boy. When the Polixenes finds out about his son's liaison, he condemns Perdita and her family to death.
Back in Sicilia, King Leontes is mourning the loss of his family. Perdita and Florizel, having fled Bohemia,  ask Leontes for permission to marry. In the end, the families are reunited and, miracle of miracles, Hermione returns from the dead.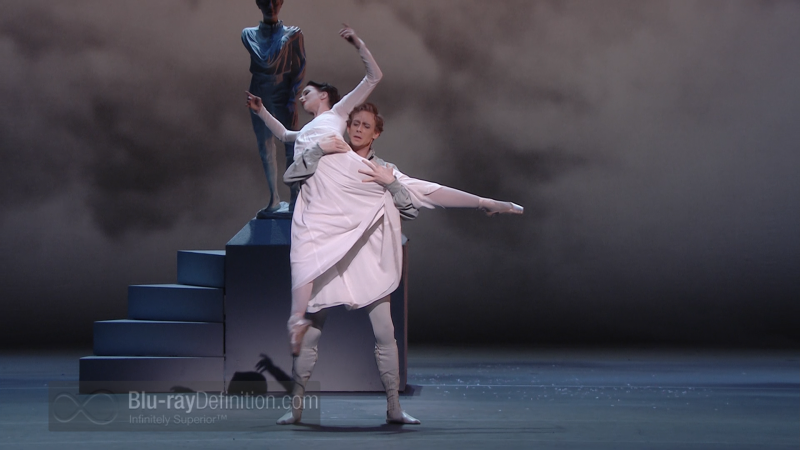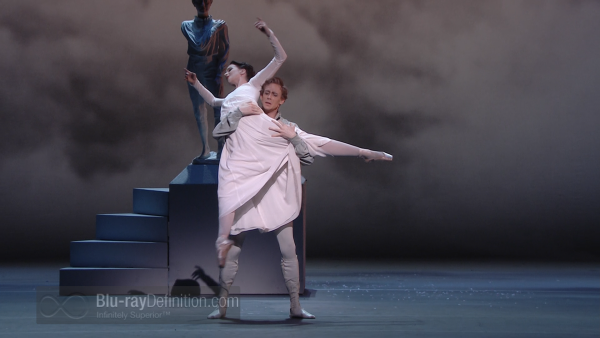 Given the high production values of this ballet and the degree of difficulty in rendering this complex story, I would consider the Royal Ballet's production to be a successful tour de force. As in Alice's Adventures in Wonderland, Wheeldon turns once again to contemporary composer Joby Talbot and receives another knockout and compelling score.  The dancers deliver fabulous turns on the stage, doing justice to Wheeldon's innovative and often challenging choreography.

Video Quality
[Rating:4.5/5]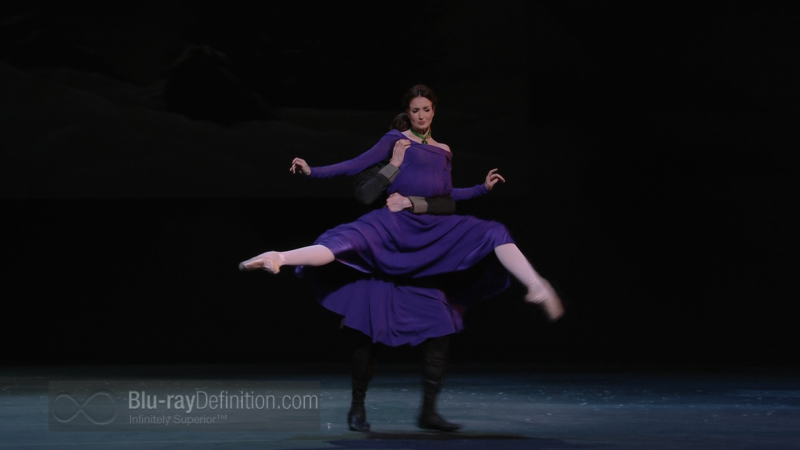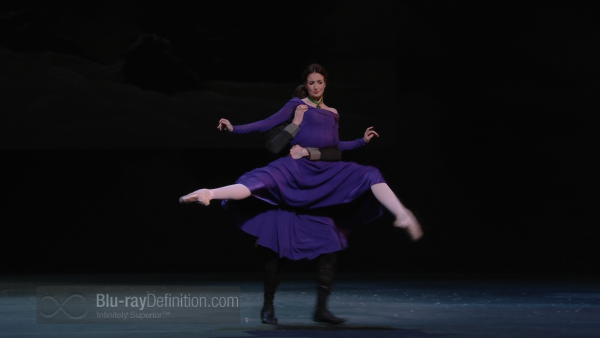 Veteran videographer Ross McGibbon, himself a former dancer, understands how to make his camera crew follow the cast and produces a great shoot. The colors, details, and overall stage coverage draw viewers in and keep them locked on the action. Close-ups favor the beautiful corps de ballet that populate this performance. Discrete use of projections augment the atmosphere of this somewhat sparse staging.

Audio Quality
[Rating:4.5/5]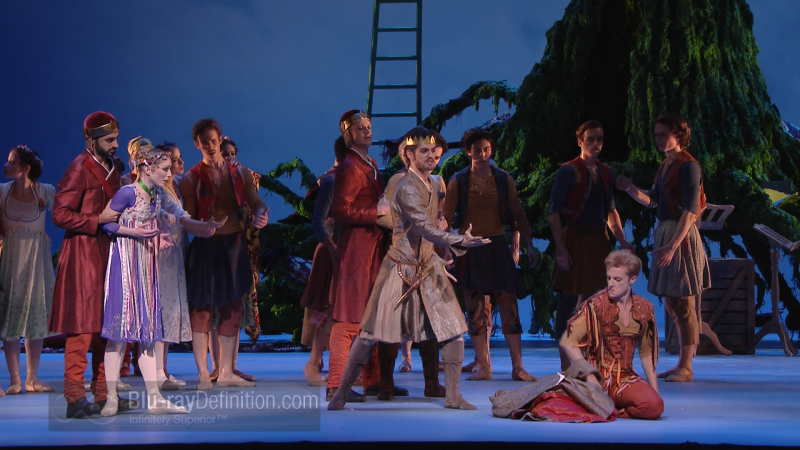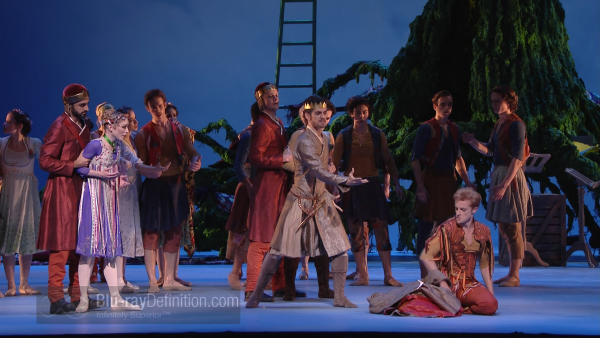 The original score is a pastiche of varied styles and just works perfectly for the dance. Further, the audio engineers use their surround soundtrack to deliver the musical goods and places listeners in a prime location in the Covent Garden hall.

Supplemental Materials
[Rating:3/5]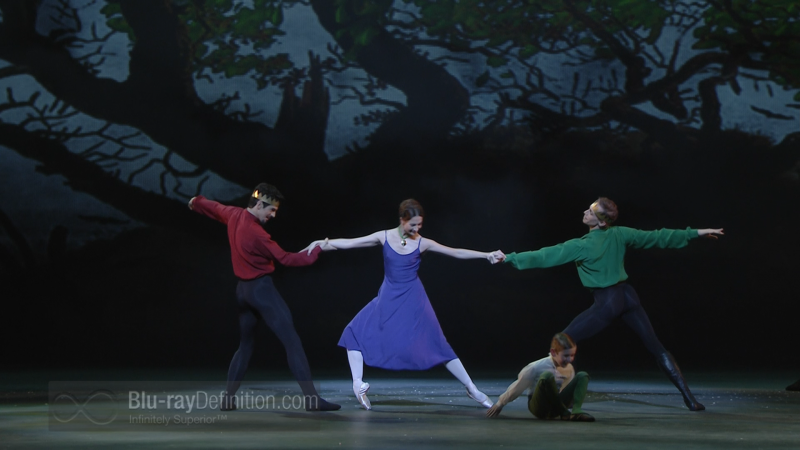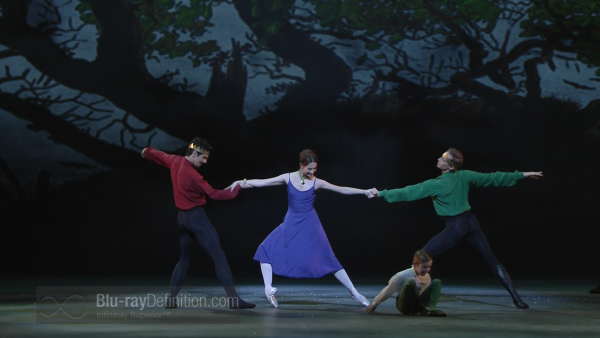 Opus Arte includes a nice program booklet with cast and production credits, a transcript of a conversation with choreographer Wheeldon and dance critic Mark Monahan, and a synopsis of the ballet.  Additional visual features include the following:
From Page to Stage: Dancing The Winter's Tale (English LPCM Stereo 48kHz/24-bit) (6:39): A brief behind-the-scenes featurette with comments from choreographer Wheeldon, composer Talbot and principal dancer Edward Watson.
Perdita-The Lost Jewel (English LPCM Stereo 48kHz/24-bit) (3:27).  Dancer Sarah Lamb and Wheeldon tells the backstory with rehearsal footage of this important character.
Music of The Winter's Tale (English LPCM Stereo 48kHz/24-bit) (4:28). Composer Talbot discusses his score for this ballet.
Cast Gallery

The Definitive Word
Overall:
[Rating:4.5/5]
Following hard on the heels of Christopher Wheeldon's wildly successful ballet Alice's Adventures in Wonderland, this one is nearly as satisfying. The dance styling may make some traditionalists cringe but will delight those who enjoy contemporary ballet. The collaboration of Wheeldon and Talbot seems a match made in heaven and hopefully we will get future efforts from this artistic duo. I found myself applauding along with the audience who were on their feet at the final curtain. Bravo!

Additional Screen Captures
[amazon-product region="uk" tracking_id="bluraydefinit-21″]B00PH1H7IU[/amazon-product]
[amazon-product region="ca" tracking_id="bluraydefinit-20″]B00PH1H7IU[/amazon-product]
[amazon-product]B00PH1H7IU[/amazon-product]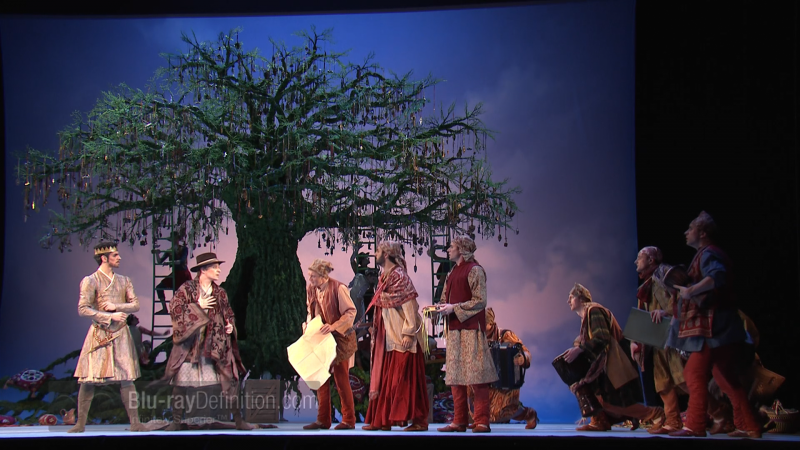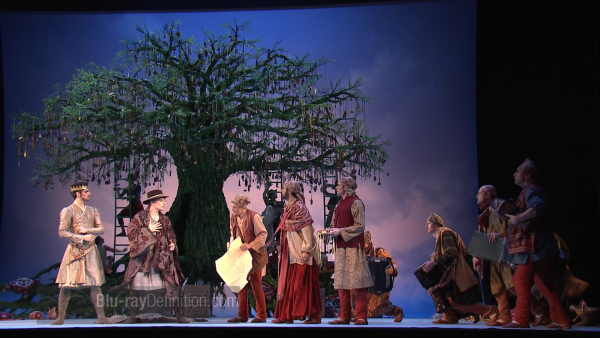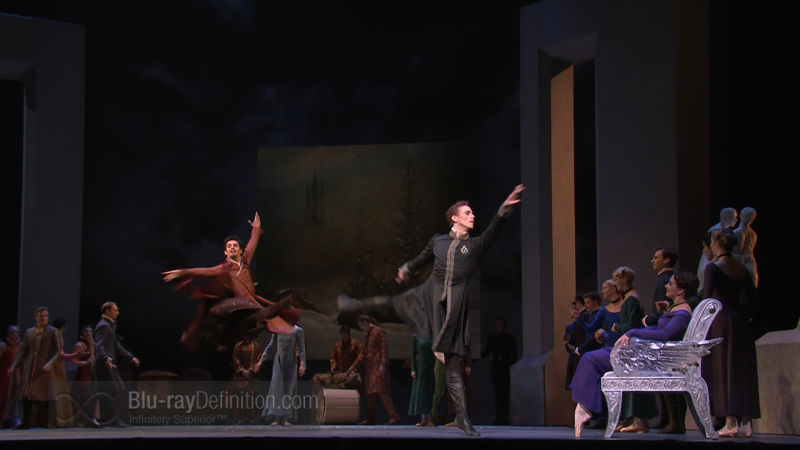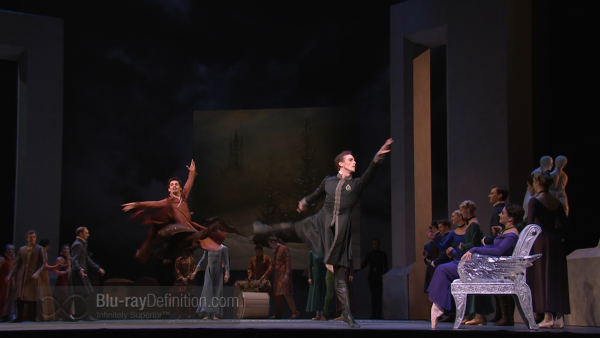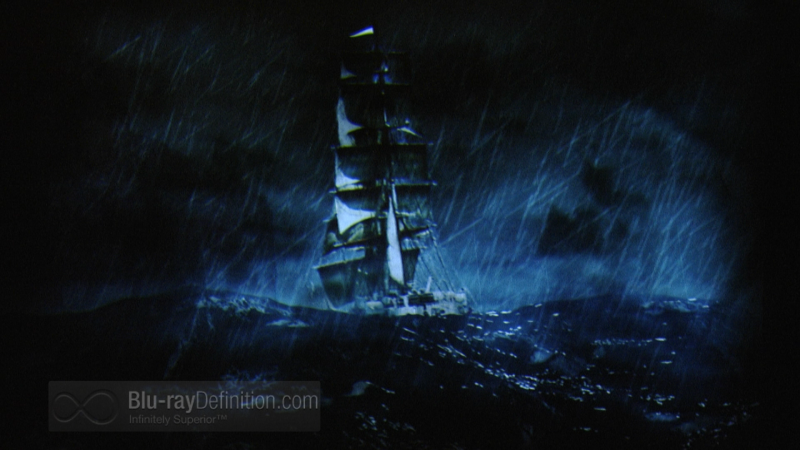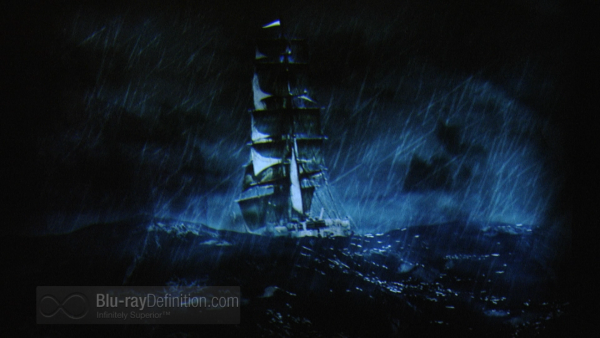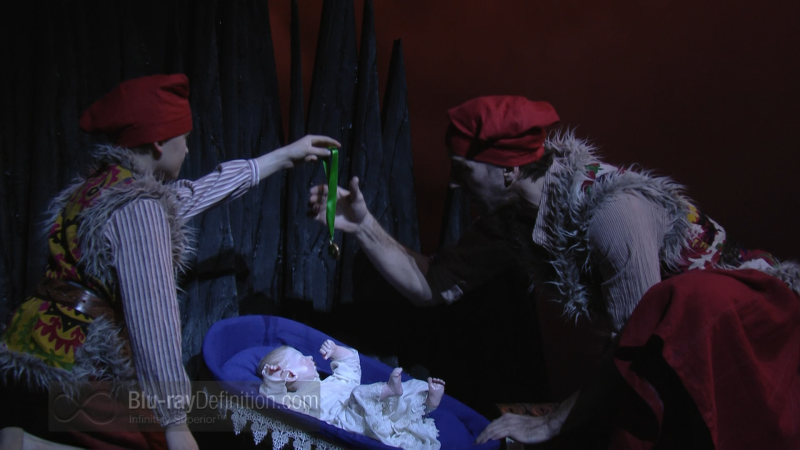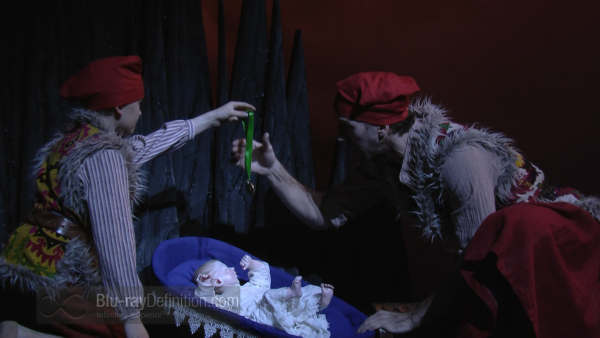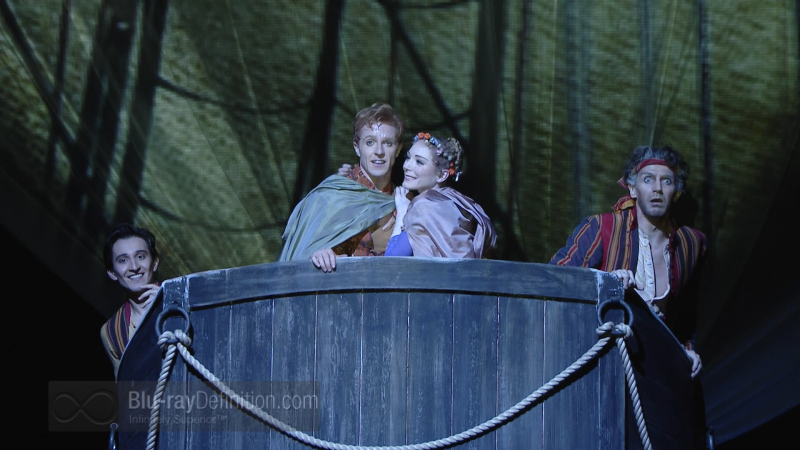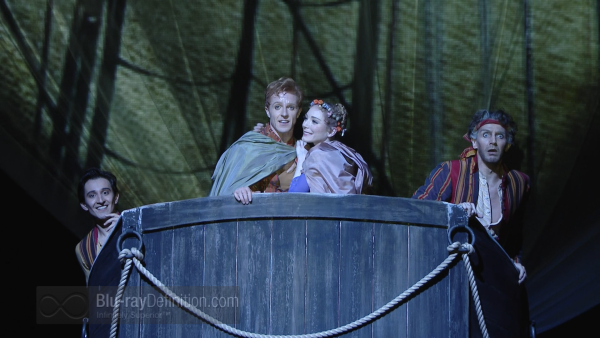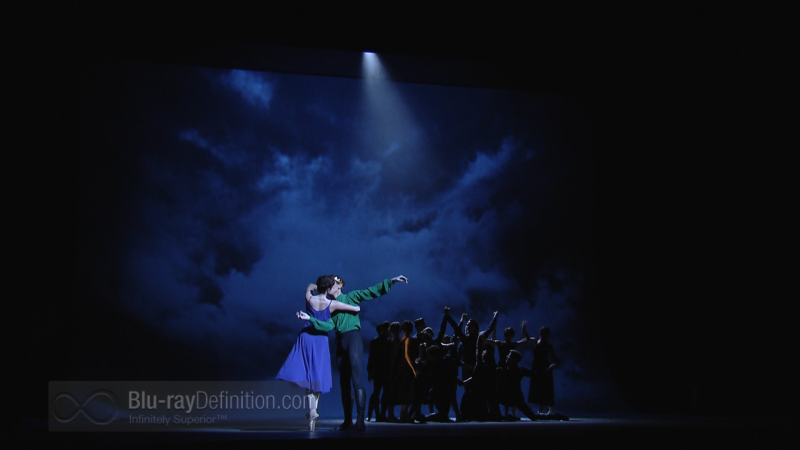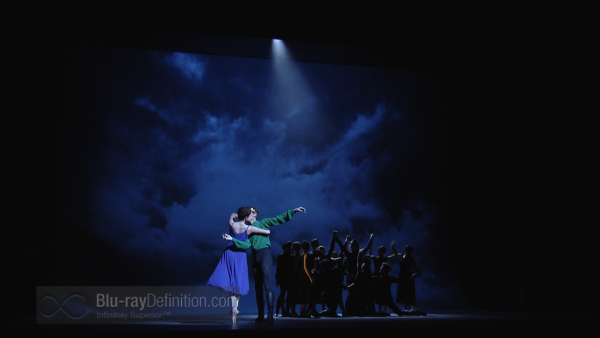 [amazon-product region="uk" tracking_id="bluraydefinit-21″]B00PH1H7IU[/amazon-product]
[amazon-product region="ca" tracking_id="bluraydefinit-20″]B00PH1H7IU[/amazon-product]
[amazon-product]B00PH1H7IU[/amazon-product]