–
The Performance
[Rating:3.5/5]
2014 marked the 150th anniversary of German composer Richard Strauss's birth and elicited a number of Strauss operatic revivals. This Arabella comes from the 2014 Salzburg Festival and was staged by Florentine Klepper.
In contrast with his explicit and often violent operas like Salome and Elektra, Strauss was also a master of domestic comedy and created operatic staples like Capriccio, Intermezzo, and Der Rosenkavalier.  Arabella was his last collaboration with librettist Hugo von Hofmannstahl and tackles a sticky social situation. Graf Waldner (Albert Dohmen) and his wife Adelaide (Gabriela Benackova) have two daughters but, being cash strapped, they can only pay for one wedding. With economic foresight, they focus on older daughter Arabella (Renée Fleming) and raise younger daughter Zdenka (Hanna-Elisabeth Muller) as a boy.
Arabella has many suitors, including the impecunious Matteo (Daniel Behle).  Zdenka is deeply in love with Matteo but, for obvious reasons cannot show her affection. Arabella tells Zdenka that she must wait for the right man ("Aber der richtige") but Arabella has already met a man who has stolen her heart, Mandryka (Thomas Hampson), the nephew of a late friend of Graf Waldner.  Other suitors for Arabella's hand begin to show up: Graf Elemer (Benjamin Bruns), Graf Dominik (Derek Welton), and Graf Lamoral (Steven Humes) but they will pursue Arabella in vain.
Mandryka arrives and tells Waldner that his visit was inspired by the letter that the Graf wrote to his uncle suggesting the he (the late uncle) meet Arabella so that he can marry her. Mandryka thrills Papa Waldner with the news that he is quite wealthy, thus setting the wheels in motion for this union.
Arabella and Mandryka meet again at a holiday ball and sparks fly. Zdenka tricks Matteo into going to the hotel room next to that of Arabella with the assurance that he will hook up with her sister later that evening.  She shows up "disguised" as a woman.  A "situation" ensues in which Mandryka believes that it was Arabella not Zdenka that spent the night with Matteo. The prospective nuptials are threatened but Zdenka confesses that it was she who slept with Matteo. Arabella brings a symbolic drink of water to Mandryka cementing their union.
Soprano Fleming holds back the hands of time in this Strauss chestnut and brings some glorious vocalism to the title role. She is more than ably abetted by her co-soprano Muller and, and the still amazing sixty-seven year old Benackova.  The sledding is a good bit tougher for the two main male protagonists, Hampson and Dohmen both pushing 60 years of age at the time of this production and whose voices show a good bit of wear and tear. Maestro Christoph Thielemann occasionally whips his Staatskapelle Dresden Orchestra into a frenzy but judiciously reins them in for the vocals.

Video Quality
[Rating:4/5]
Stage director Klepper's sets update the opera by about fifty years (why?), are not very interesting, but do not get in the way of the opera's dramatic flow. Video director Brian Large's cameras perform their usual visual miracles of sight with great coverage of the stage and occasional close ups.

Audio Quality
[Rating:4/5]
This opera is all about voice and the recorded balance that favored the singers was not what most heard in the live performance. According to some very critical reviews, the Dresdeners in the pit frequently swamped the vocalists on the stage. Apparently, the audio engineers got the message and "fixed" this issue for the home audiences. There are nice ambience and surround effects in the multichannel soundtrack.

Supplemental Materials
[Rating:1/5]
A performance booklet with cast and production credits and track listings, along with the usual C Major trailers provides a small measure of extras.

The Definitive Word
Overall:
[Rating:3.5/5]
Arabella might not have the panache of Strauss' greatest works, but its ingratiating story and happy ending is most welcome. I was impressed by Fleming's performance at age 55, an age when many lyric sopranos are starting to pack it in. Granted, Fleming's usual vocal mannerisms and less than pristine German diction may not please everyone, but this is one of her signature roles and she can still deliver it. The production's real discovery is second soprano Muller who brings a breath of fresh air to her role. While not an ideal production, this Arabella still trumps the other Blu-ray version with Emily Magee. But there are two DVDs in the wings with a younger Fleming and a creamy-voiced Kiri Te Kanawa and equally good supporting casts that have been and still remain my standards for this opera.

Additional Screen Captures
[amazon-product region="uk" tracking_id="bluraydefinit-21″]B00M0D28ZA[/amazon-product]
[amazon-product region="ca" tracking_id="bluraydefinit-20″]B00M0D28ZA[/amazon-product]
[amazon-product]B00M0D28ZA[/amazon-product]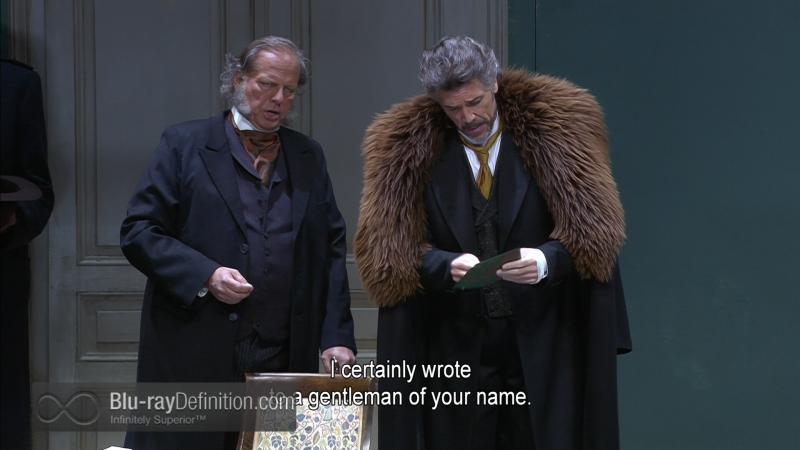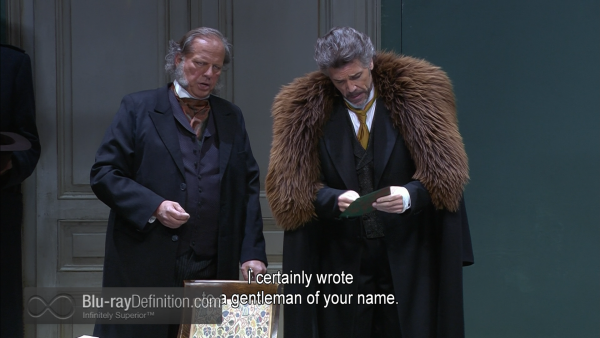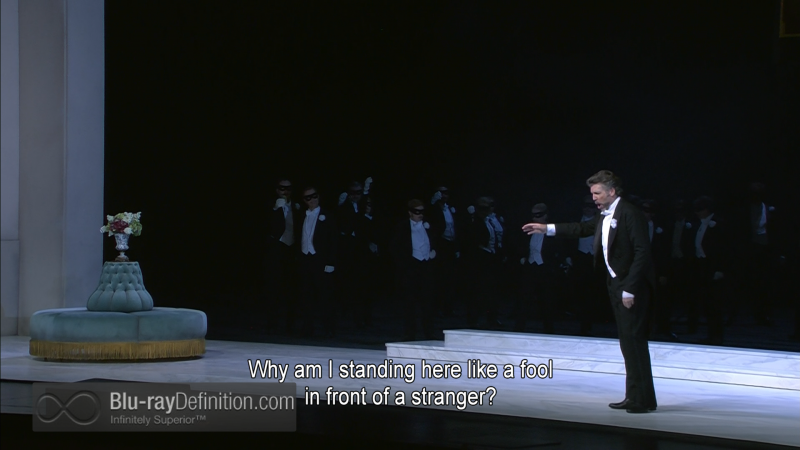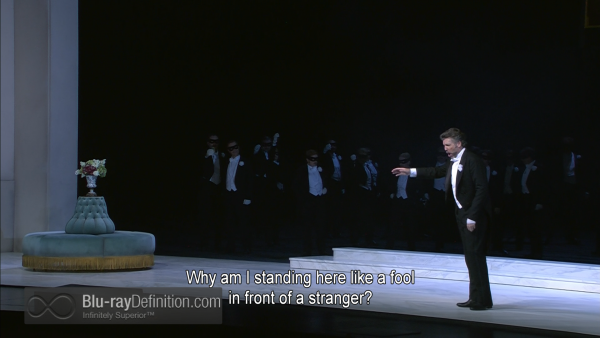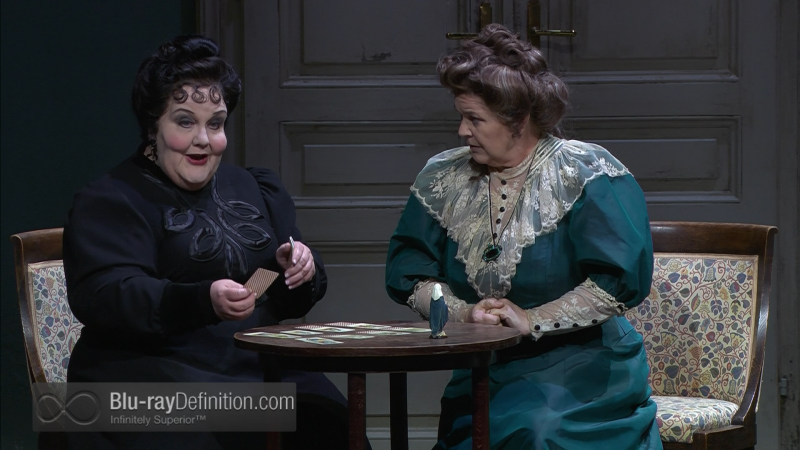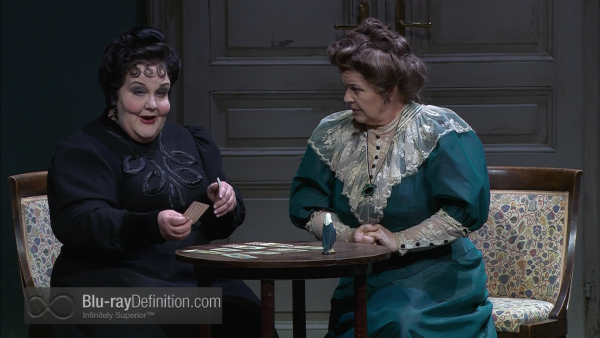 [amazon-product region="uk" tracking_id="bluraydefinit-21″]B00M0D28ZA[/amazon-product]
[amazon-product region="ca" tracking_id="bluraydefinit-20″]B00M0D28ZA[/amazon-product]
[amazon-product]B00M0D28ZA[/amazon-product]