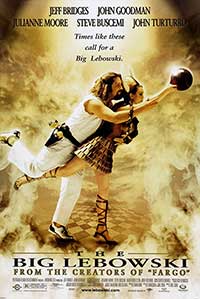 The Big Lebowski (1998) centers on Jeff Lebowski, also known as The Dude, who has the same name as a rich old man  and seeks justice from the Big Lebowski, for his ruined rug by some burglars, who thought it was him.
PLOT
Jeff Lebowski, also known as the Dude, is mistaken for a rich old man of the same name and gets attacked by burglars at his own house and has his rug ruined. While discussing the matter with his friends Walter and Donny at the bowling alley, where they love hanging out, he seeks compensation from the Big Lebowski. Being denied compensation, he takes one of the carpets on his own, later to realize that the old man is in need of his help, as his wife has been abducted. Now the Dude is responsible for saving her and giving the ransom to the abductors, which is something that gets hindered by his friend Walter's intrusion.
The plot was intriguing and there were many funny scenes, which make the film very entertaining and re-watchable. Although there are some jokes that someone might call edgy, I think it is obvious that most of the characters are anti-heroes, which is something usual in dark comedies, and there will be no offense.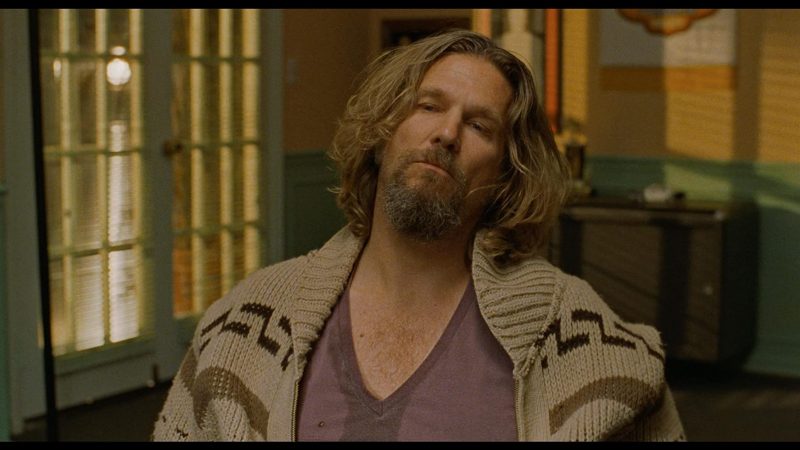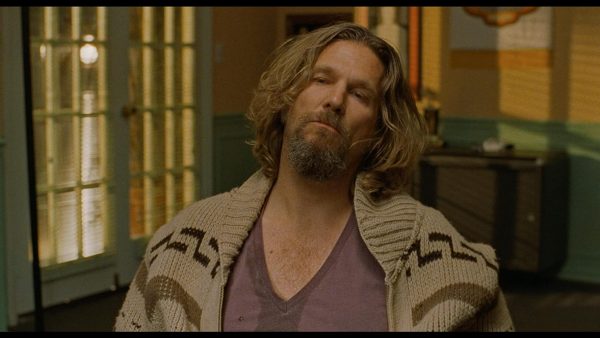 CHARACTERS
Jeff Lebowski (Jeff Bridges) aka The Dude is a lazy guy that enjoys car drives, getting high and meeting his friends in a bowling alley where they discuss their news. He is unemployed and not very interested in sexual intercourse. His laziness makes him behave parasitically sometimes by putting the blame on others and by being greedy in financial terms.
Walter (John Goodman) is Dude's best friend. He has an obsession with his sad memories from the Vietnam War. He is Jewish and ironically obsessed with observing sabbath and keeping kosher although he invariably breaks it and many of the other laws. He cannot let go of his ex-wife and has anger issues, with him mostly being the main reason for Dude's troubles.
Jeff Lebowski (David Huddleston) aka The Big Lebowski is an old handicapped billionaire, who appears to be very successful and strong willed. When his wife gets abducted, he enrolls the Dude to hand the ransom to the kidnappers.
Maude Lebowski (Julianne Moore) is the Big Lebowski's daughter. She is an avant garde artist and disapproves of her father's lifestyle. They do not get along with each other, especially after his marriage to Bunny, as she thinks she tries to take advantage of the family fortune.
Bunny Lebowski (Tara Reid) is the Big Lebowski's wife and Maude's stepmother. She used to be a pornstar and has many debts. Her spoilt character makes the Dude and Walter question, whether she was actually abducted.
ACTING
Jeff Bridges and John Goodman were amazing as the Dude and Walter respectively. Steve Buscemi was also very good in his role as Donny, even though he does not play so much like the other characters. David Huddleston delivered a convincing performance as the Big Lebowski and Julianne Moore (playing Maude Lebowski) and Tara Reid ( as Bunny Lebowski) were very good as well.
DIRECTION
Joel and Ethan Coen did an amazing job, as far as direction is concerned and especially the dream sequences were the most well made ones.
CINEMATOGRAPHY
Cinematography consists mostly of the Dude's apartment, Big Lebowski's mansion, Maude's studio and the most important, the bowling alley. The dream sequences offer a deviation from the mundane reality of the protagonist, by adding some surrealism.
THE END
The ending was tailored to the style of narration and to the viewer's expectations.
The Big Lebowski was originally released in theaters 6 March 1998 (USA)
---
The Film: 4.0/5
Plot: 3.5/5
Character — Lead: 4.5/5
Character — Supporting: 4.0/5
Directing: 3.5/5
Cinematography: 4.0/5
Studios & Distributors: Polygram Filmed Entertainment | Working Title Films
Rating Certificate: R (for pervasive strong language, drug content, sexuality and brief violence)
Countries: US | UK
Language: English
Run Time: 117 Mins.
Aspect Ratio: 1.85:1
Directors: Joel Coen | Ethan Coen
Original Release Date: 6 March 1998 (USA)