– –

The Film
[Rating:3/5]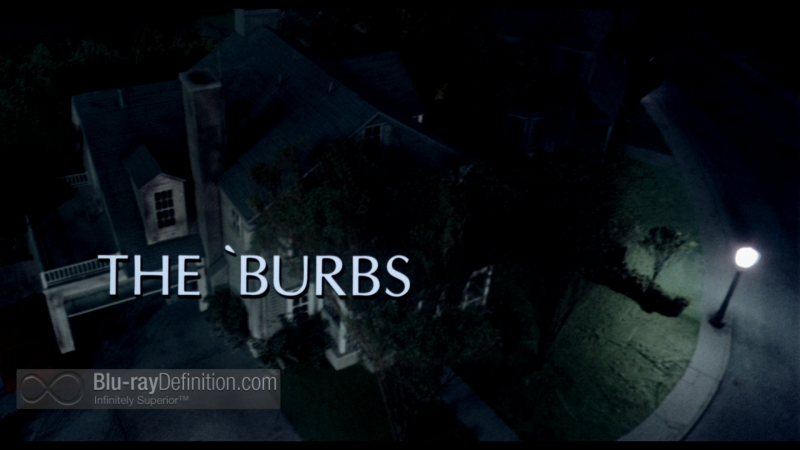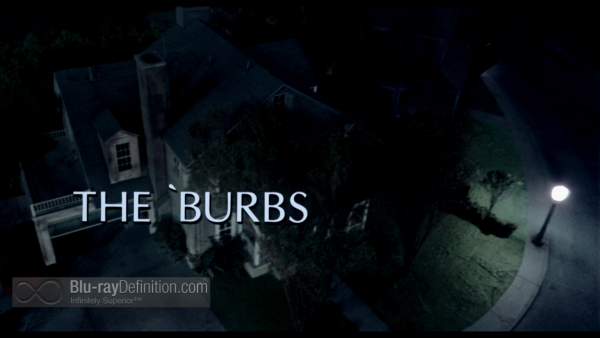 The 1989 film The 'Burbs was the first from Ron Howard' Imagine Entertainment and starred Tom Hanks whose star was rapidly on the rise at the time. Helmed by Joe Dante who had already made his name making such family friendly comedy/horror and sci-fi hits like Gremlins and Innerspace, not to mention the 1978 Roger Corman produced, Jaws-inspired cult classic Piranha, the film starred a late-eighties who's who ensemble cast featuring the likes of Bruce Dern, Carrie Fisher, and Corey Feldman, still trying to recapture his Stand by Me success.
A jocose and subversive censure of suburban life concealed in a pseudo-Hitchcockian thriller, the film revolves around an average suburban family guy Ray, played by Tom Hanks, who wants to take a relaxing week off from work and do nothing around the house, much to the chagrin of his wife (Carrie Fisher), who feels they should instead get away to a cabin away. His decision to stay home instead may be the worst of his life as the constant chiding from his wife to do something converges with the suspicions of his neighbors Art Weingartner (Rick Ducommun) and retired army Lt. Mark Rumsfield (Bruce Dern) about his new next door neighbors. An eccentric family with a strange, Slavic-sounding name, Klopek, and a dilapidated, spooky looking house, Ray and his fellow neighbors soon fund themselves suspecting all the worst of their new neighbors, including they may have killed a fellow neighbor, that they have dead bodies buried in their back yard, and that they are a cult of cannibals.
While the film points out the obvious issues of prejudices and paranoia that arise in tight-knit communities when groups move in, The 'Burbs is also a story that, through its use of set pieces, keeps the atmosphere light and funny. Joe Dante's direction is perfect for this sort of thing, parodying the best of a Hitchcock thriller, throwing an imposing shadow against a wall or a low camera angle to make us feel uneasy, but at the same time quickly moving from one scene to the next. One particularly funny scene finds Ray, Art, and Mark diving into a garbage truck to recover the Klopek's garbage swearing they will recover dead bodies. And the scenes continually escalate until finally they reach a fever pitch in the finale involving an explosion, the police, and a stolen ambulance.
The film suffers the most from the insertion of 80s teen icon Corey Feldman playing local neighborhood kid Ricky Butler who seems to find no end to the pleasure he takes in watching the strange behavior of the adults on his cul-de-sac. His one-dimensional acting and cliché lame-brained metalhead caricature is a direct contrast to the slight social commentary Dante and screenwriter Dana Olsen seem to be trying to push. The counterbalance to Feldman (and also a lukewarm performance from Carrie Fisher) are the superbly strange portrayal of the Klopek clan by actors Henry Gibson, Brother Theodore, and Courtney Gains. Tom Hanks, in his eighties element here, is right in line with the zany, neurotic films that helped define his career up to that point, including the over-the-top Bachelor Party.
Video Quality
[Rating:3/5]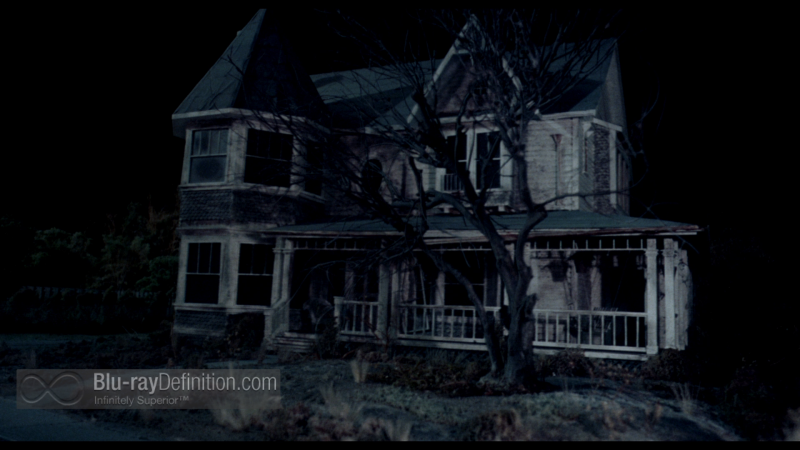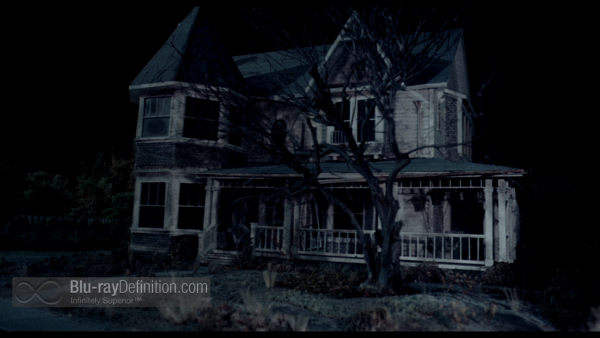 As stated by Arrow Films:
"The 'Burbs was restored in 2K resolution by Arrow Films.
The original fine grain positive was scanned in 2K on a 4K ArriScan by NBCUniversal StudioPost. The film was graded to director Joe Dante's specifications on the Baselight color grading system at Prime Focus, London. The film was then restored at Deluxe Digital – EMEA, London, where thousands of instances of dirt, light scratches, and debris were removed through a combination of software tools and techniques. Image stability and related picture issues were also improved."
It's difficult to deduct too much off of this video presentation given the director's involvement at least in the color grading process, but as anyone can see, this film looks downright gritty and noisy. In some spots, detail is so overwhelmed that objects and people just devolve into amorphous pixel blobs like a Monet painting. Admittedly, The 'Burbs, brought to Blu-ray in an AVC/MPEG-4 1080p encodement, does look a bit better in full-motion, but only by a slightly better margin. The brighter scenes fare best, showing fine saturation and a thinner layer of grain.
Audio Quality
[Rating:4/5]
The soundtrack was mastered from the original audio elements by NBCUniversal StudioPost and brought to Blu-ray in LPCM 2.0 Stereo (48kHz/24-bit). It has very wide stereo imaging, clear dialogue is a very decent dynamic range.
Supplemental Materials
[Rating:4.5/5]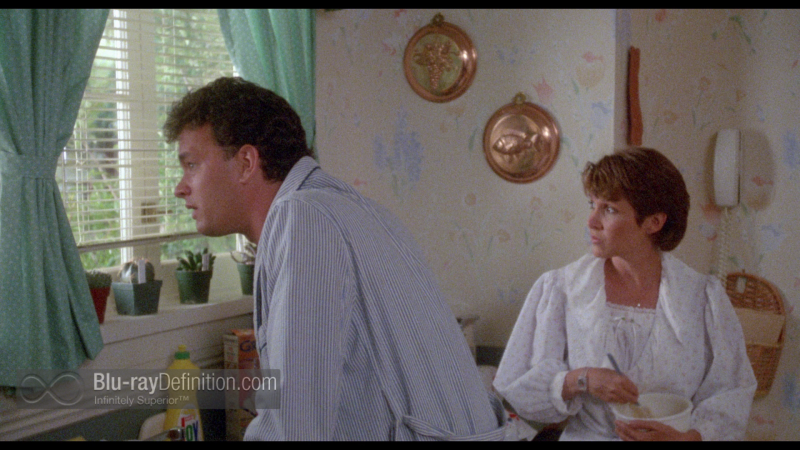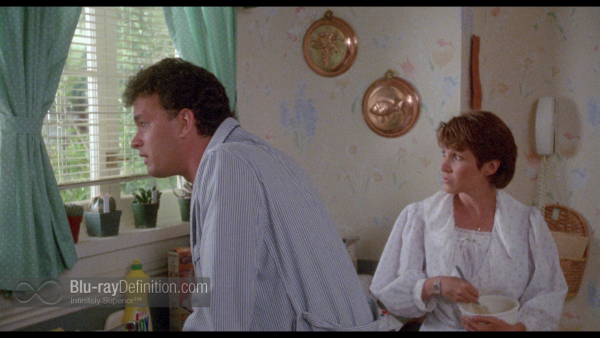 Isolated Music and Effects Track
Commentary with writer Dana Olsen
There Goes the Neighborhood (1.78:1; 1080p/24; 01:06:33) – An in-depth look at the making of The 'Burbs, from High Rising Productions. This new feature-length documentary includes interviews with Joe Dante, actors Corey Feldman, Courtney Gains and Wendy Schaal, director of photography Robert M, Stevens and production designer James H. Spencer.
Feature Workprint (1.78:1; 1080p/24; 01:45:57) – The original "rough cut" cut of the movie viewable here in its entirety. It features numerous deleted and alternate sequences, including a cameo from Kevin McCarthy as Ray's boss. This early version of The 'Burbs as provided by Joe Dante and is a transfer from his own personal VHS tape, the only copy available. The quality is as per the source material.
A Tale of Two 'Burbs w/ optional Joe Dante commentary (1.85:1; 1080p/24; 00:23:37) – A video featurette comparing the key differences between the Workprint and Theatrical cuts of the film.
Alternate Ending (1.85:1; 1080p/24; 00:06:38) – This is the alternate ending included on the original US DVD release, presented in HD for the very first time. It follows the workprint ending almost exactly, with some small (but important) differences.
Theatrical Trailer (1.85:1; 1080p/24; 00:01:33)
Reversible sleeve featuring original and newly commissioned artwork by Graham Humphreys
Collector's booklet featuring new writing on the film by Kenneth J. Souza, author of Scared Silly: The Films of Joe Dante, and an article looking at the collaborations of Joe Dante and composer Jerry Goldsmith, illustrated with original archive stills and posters
The Definitive Word
Overall:
[Rating:3.5/5]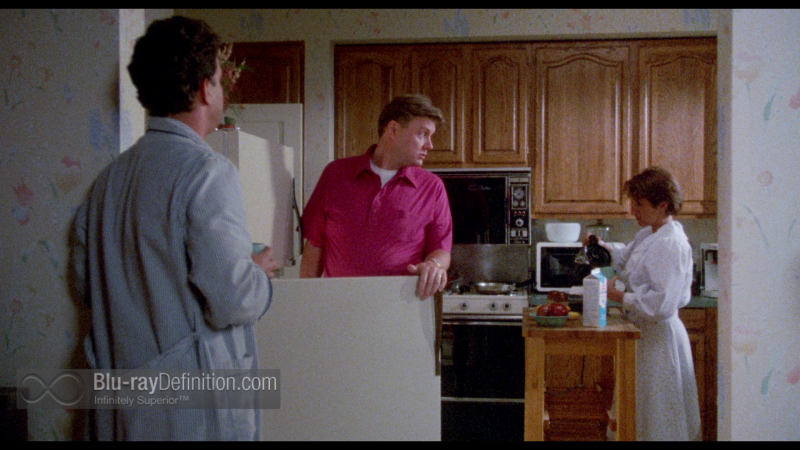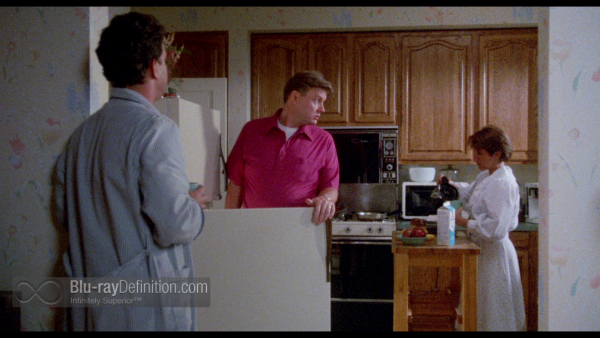 The 'Burbs is not up to the same level of suburban satire that Joe Dante perfected with films like Gremlins, but its comedy and sense of energy help to keep it afloat somewhat. Often times, however the film falls flat, even at the disappointing conclusion where, rather than end on a poignant note of commentary, and a funny one at that, Dante and co. decided to take it one step further and tidy things up, tying it off with a neat little bow. Some will enjoy the performance from Hanks here and some of the jokes, but mostly this is middling work.
Additional Screen Captures
[amazon-product region="uk" tracking_id="bluraydefinit-21″]B00IJF6XYA[/amazon-product]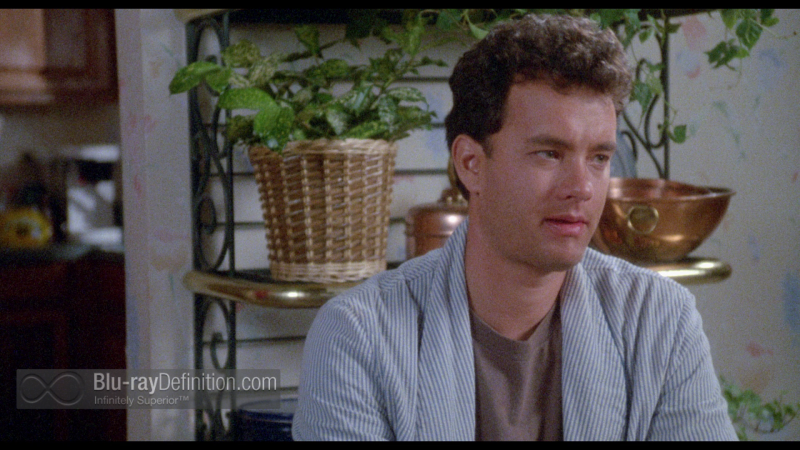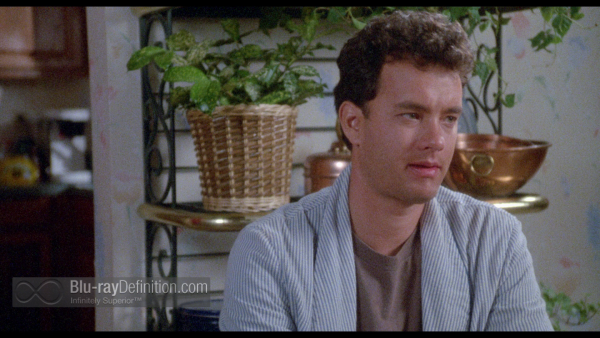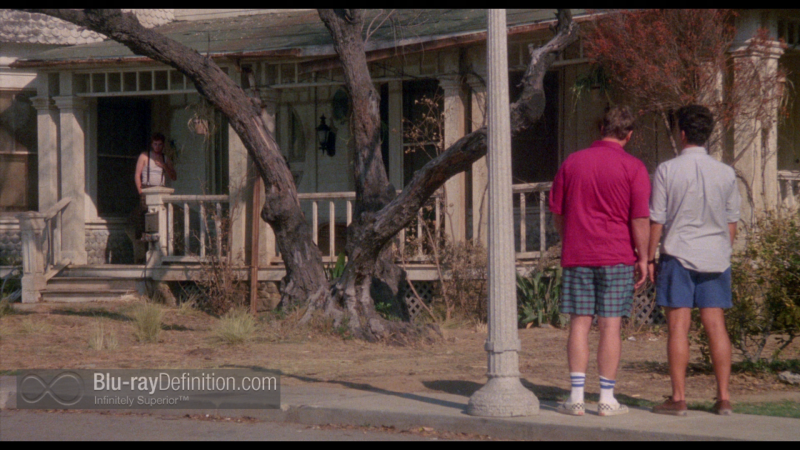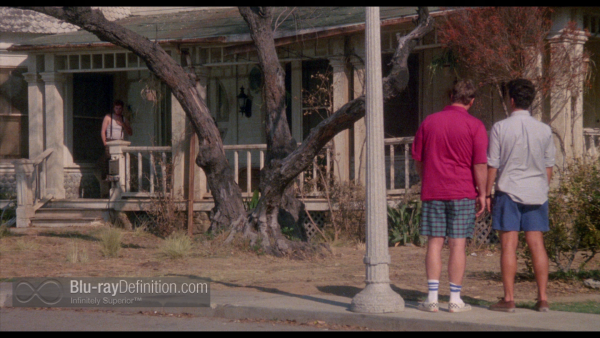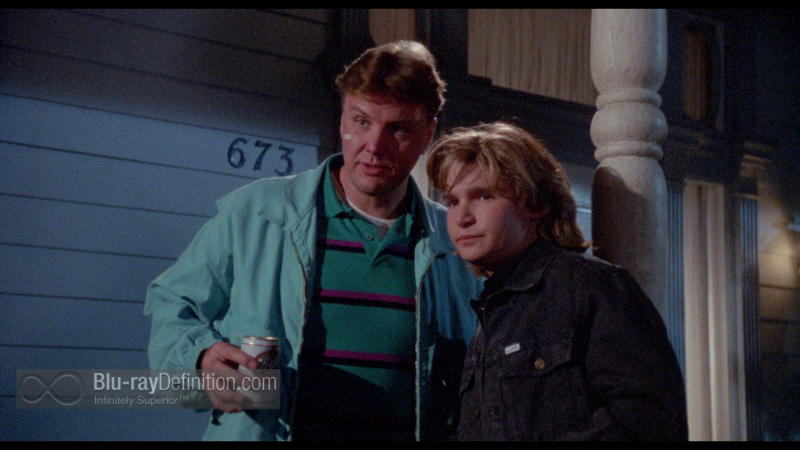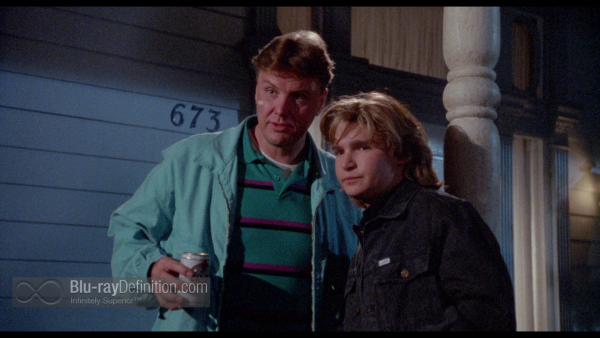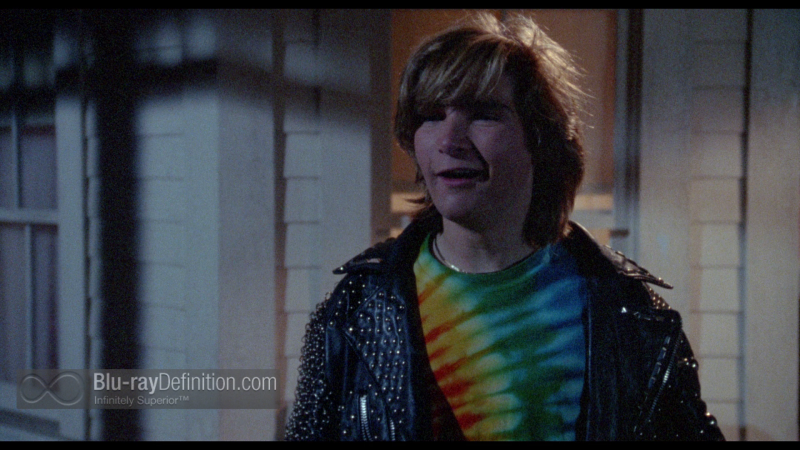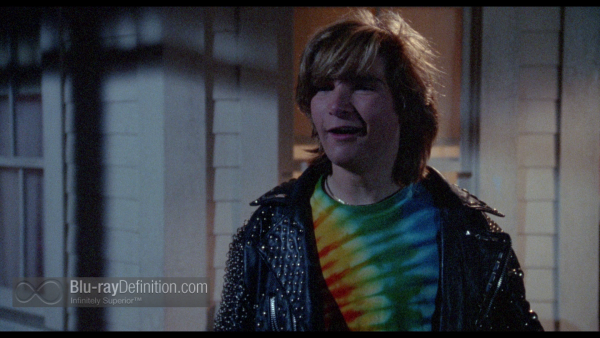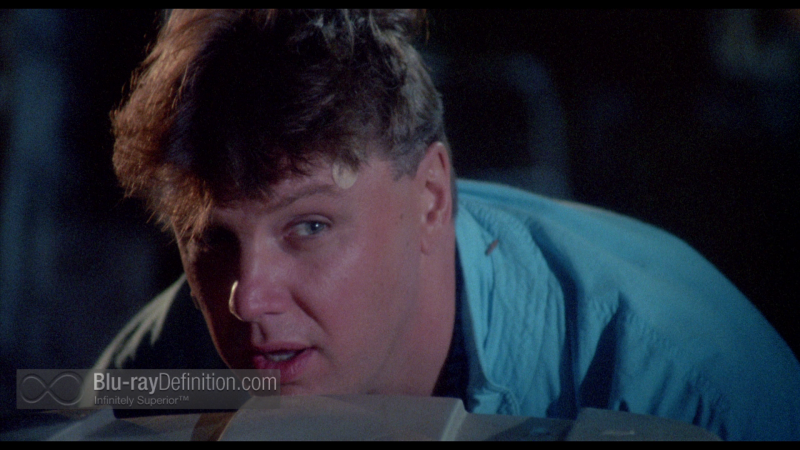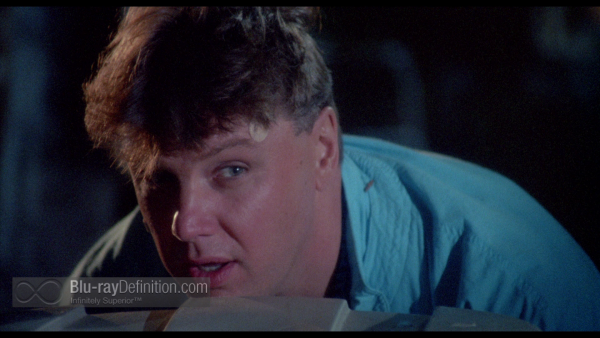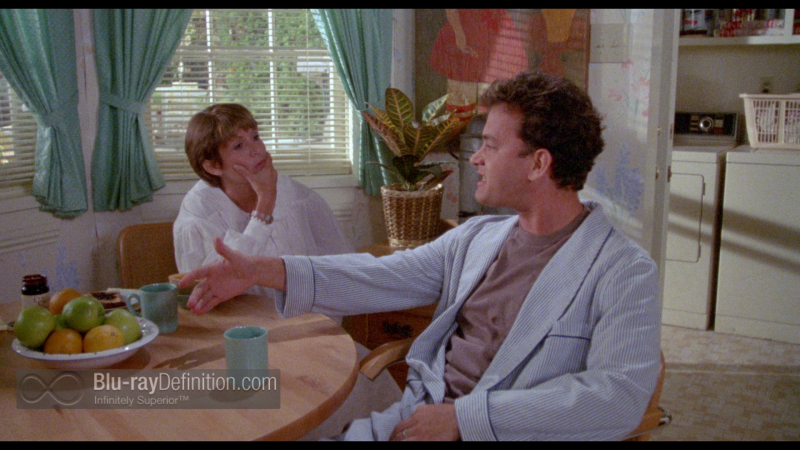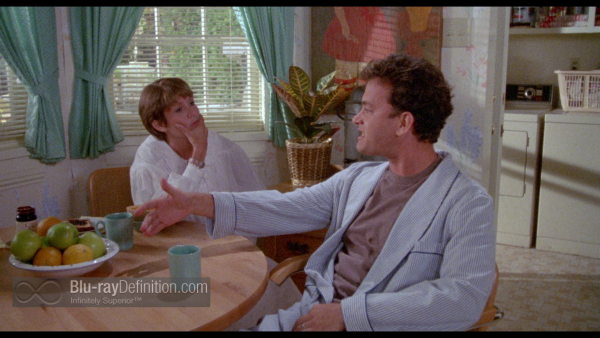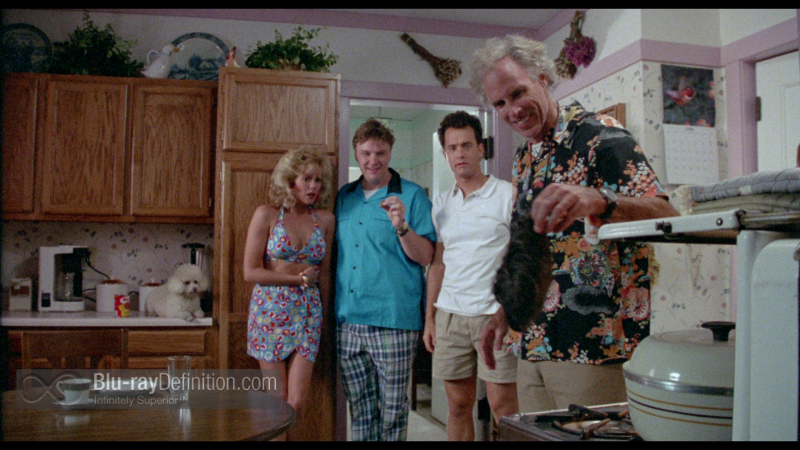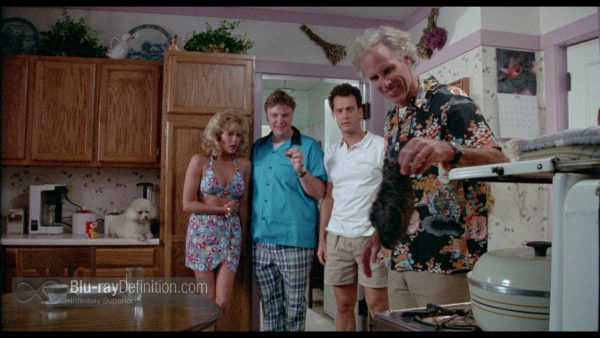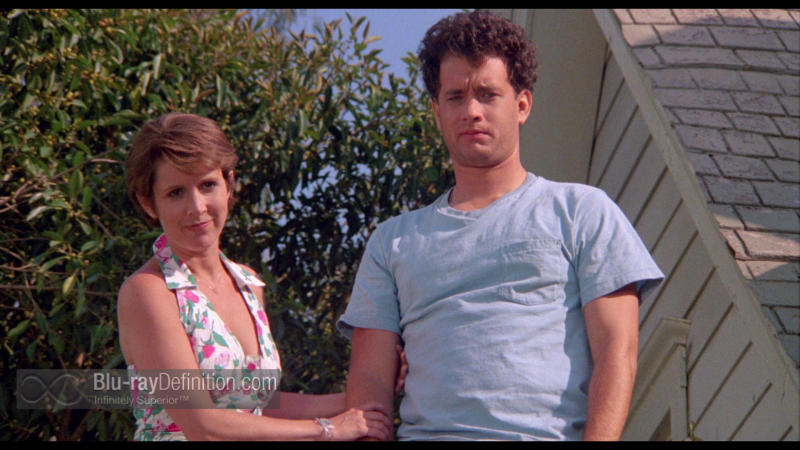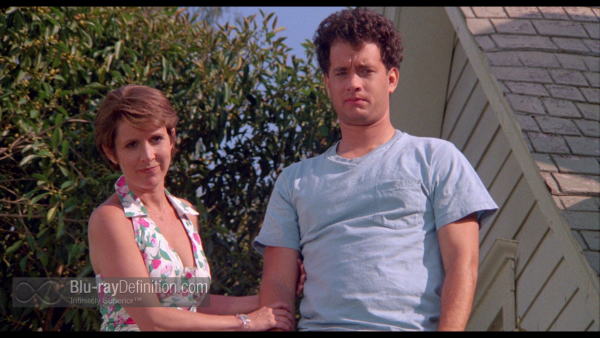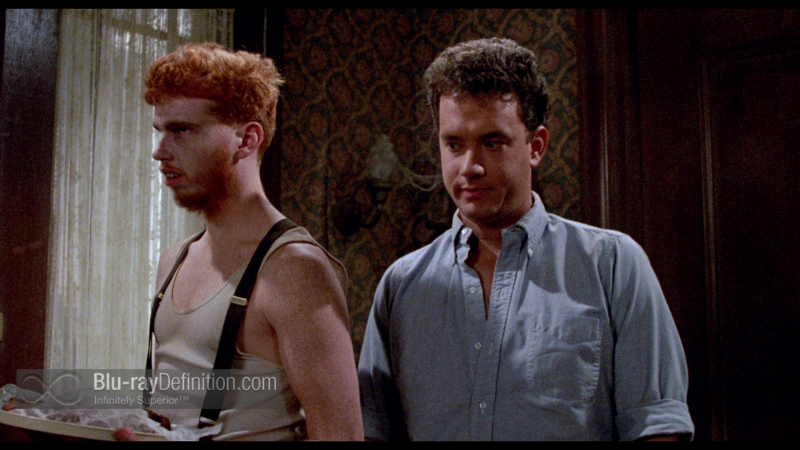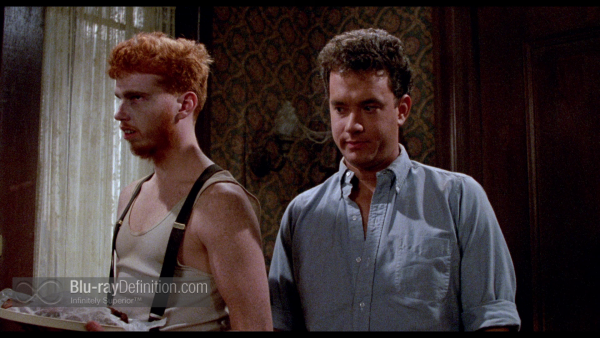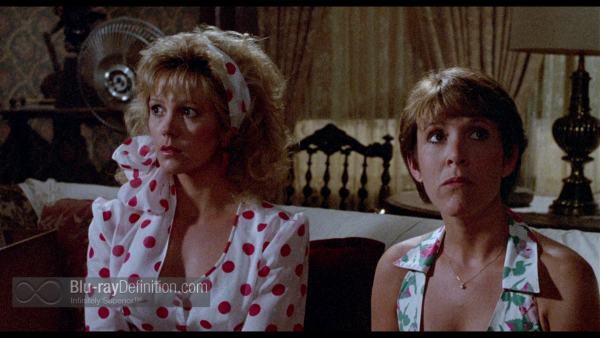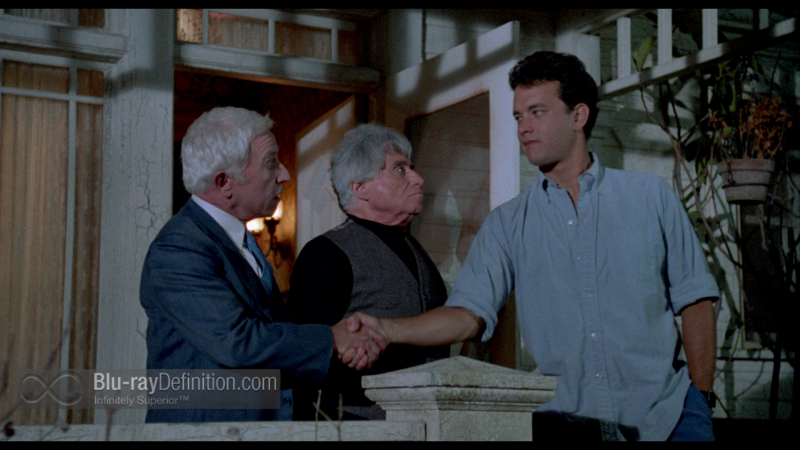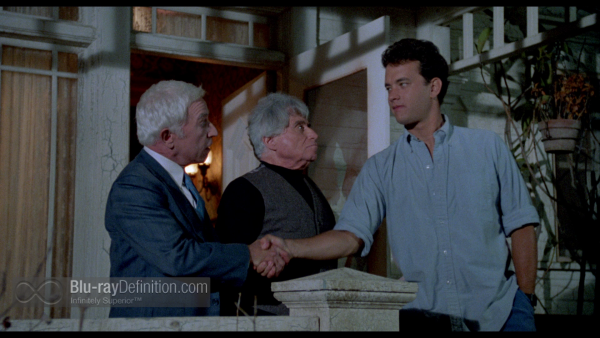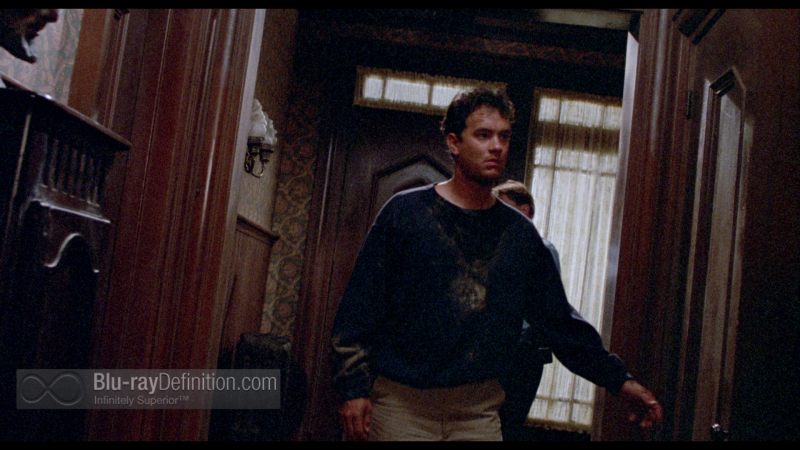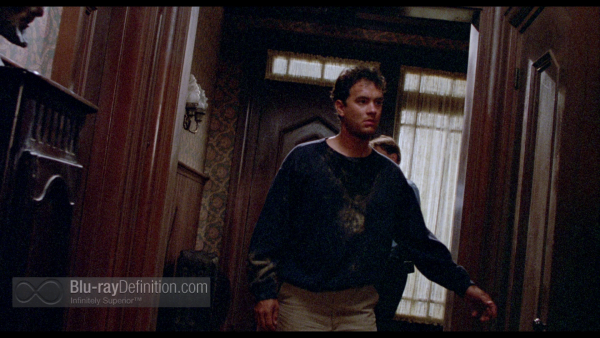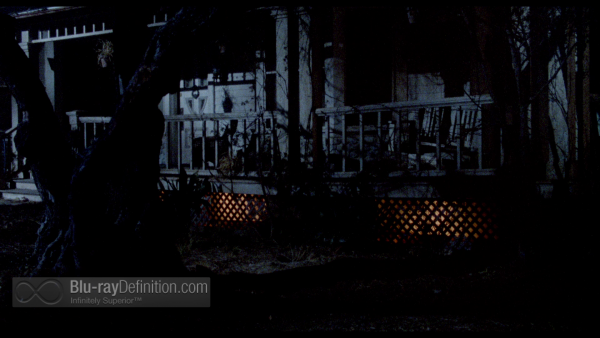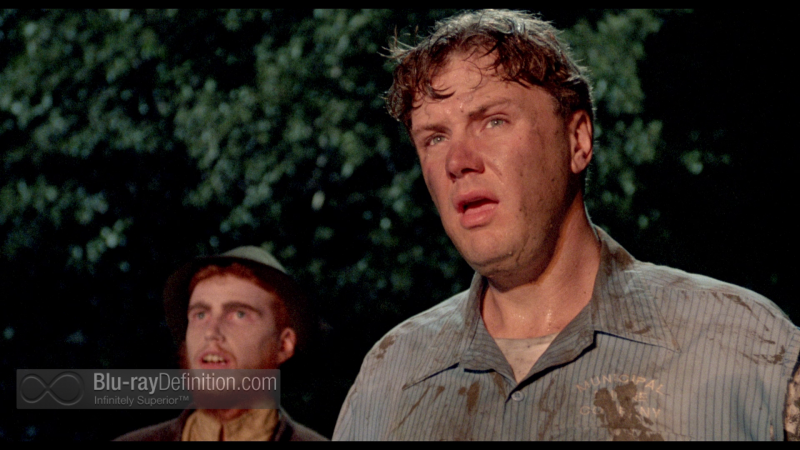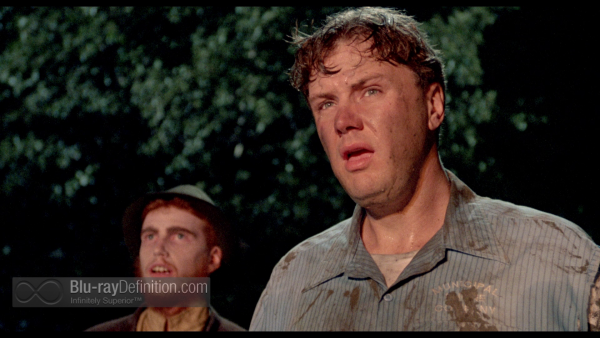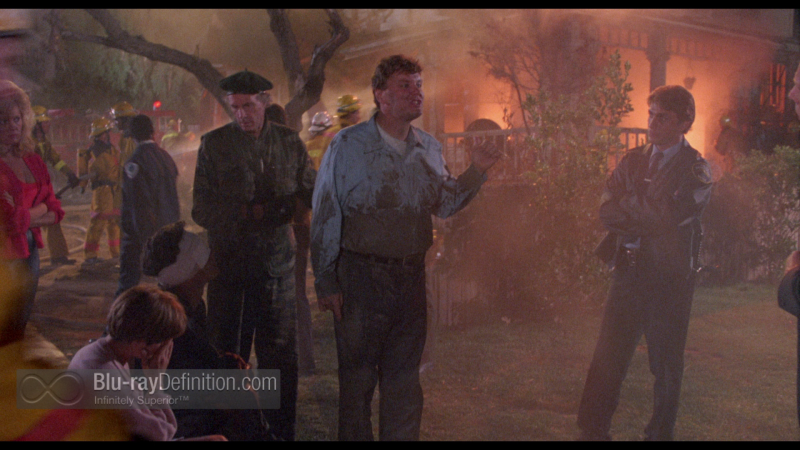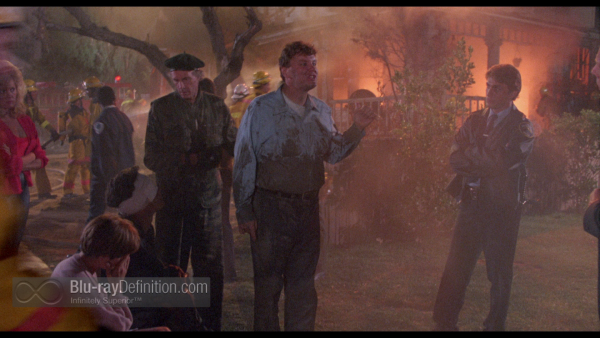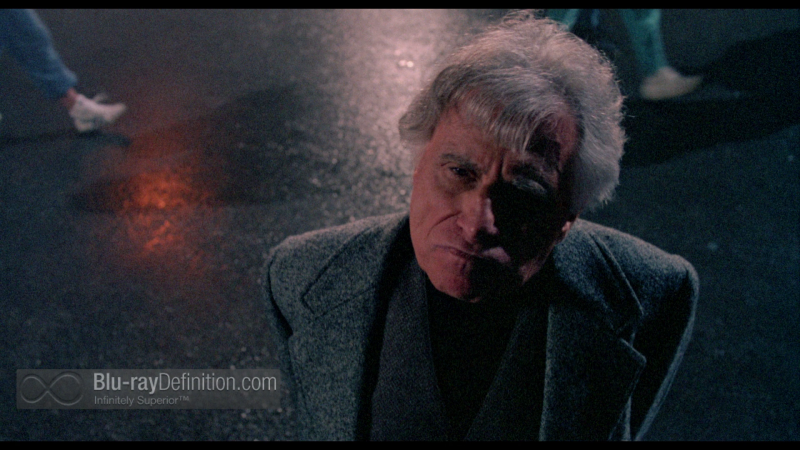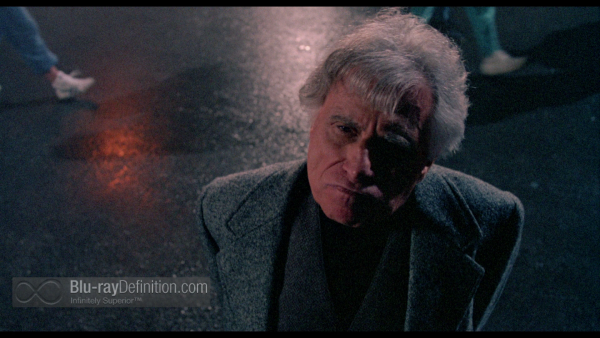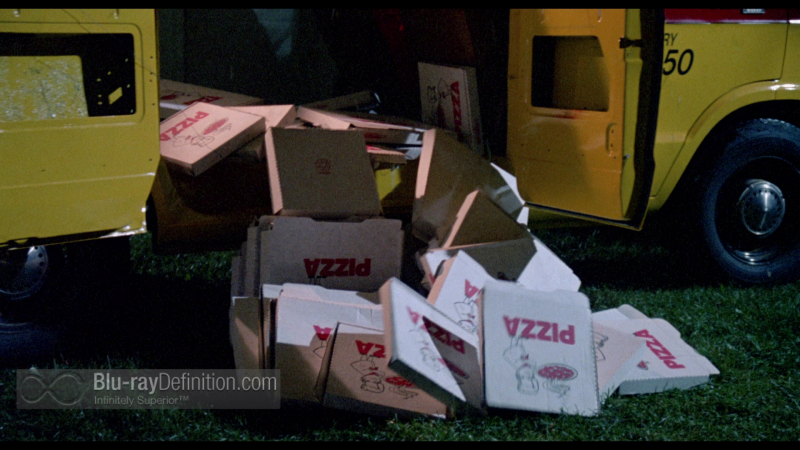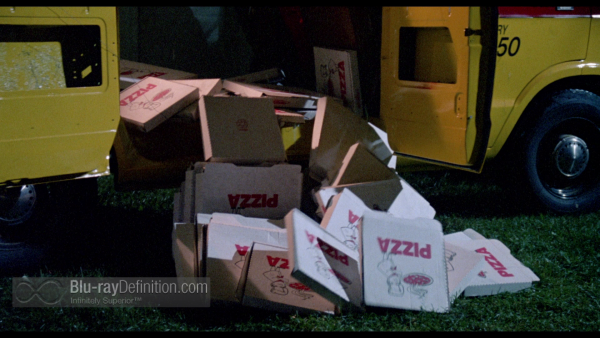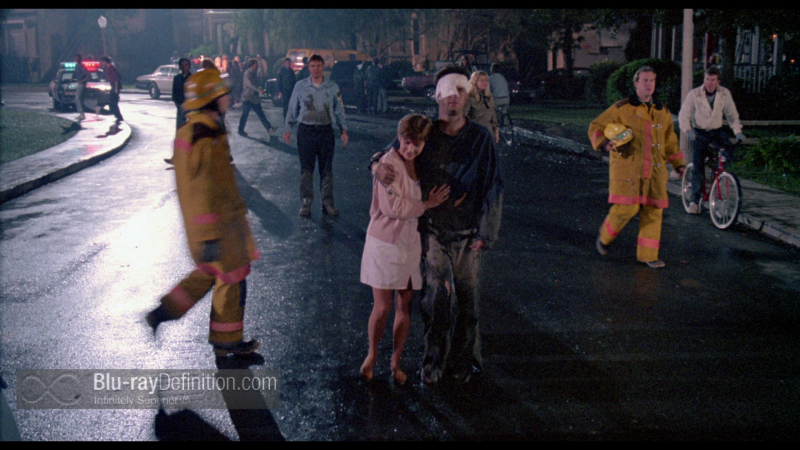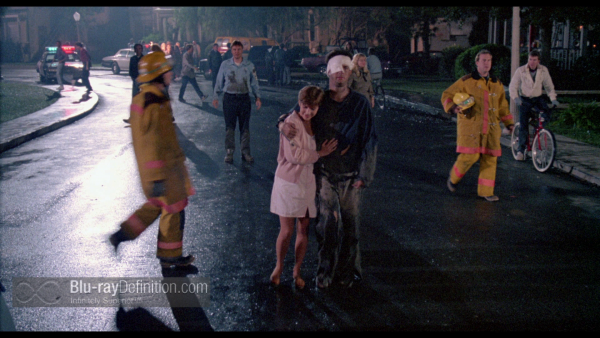 [amazon-product region="uk" tracking_id="bluraydefinit-21″]B00IJF6XYA[/amazon-product]