– –

The Film
[Rating:2/5]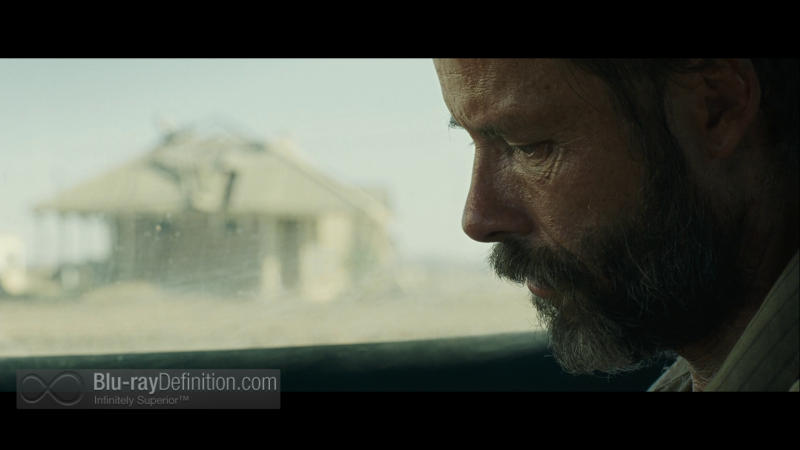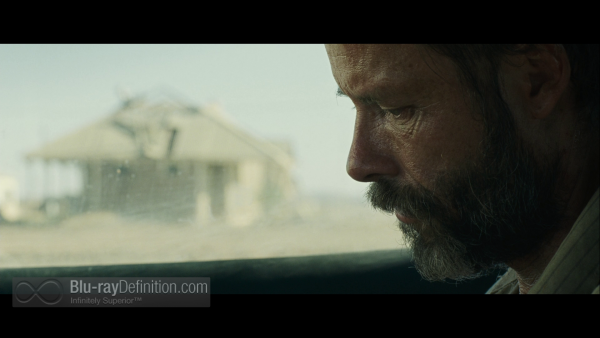 Forget everything you might have heard about writer/director David Michôd's (Animal Kingdom; Hesher) The Rover. This post-apocalyptic drama bears little resemblance to Mad Max and a lot of resemblance to a filmmaker struggling to find something, anything at all to say, especially something positive.
A long, drawn out, dire, dismal film set 10-years after a collapse has turned Australia into a vast wasteland, The Rover follows a man named Eric (Guy Pearce) who has spent the intervening decade fighting to survive the bands of outsiders roaming the country and robbing it of its natural resources. Nursing the secrets of his own turpitude, he has his own pitiful existence interrupted when a violent band of men steal his car. Vowing vengeance, he determines to reclaim his treasured possession, whatever it takes. Eventually he is he meets Rey (Robert Pattinson), the injured, half-wit brother  of one of the men who stole his car and forces him to join his hunt to help him find them. Their journey together slowly reveals not only the true natures of each man, but also a more nuanced understanding of Rey's true intentions.
None of the characters in The Rover are likable in anyway or even have much to say. At one point Eric meets an elderly woman who offers him sex with a young boy and keeps pressuring him for his name in exchange for information on where the people in his car went. It's a pointless exchange and only serves to expose just how low the people in this devastated world have sunk.
Were it not for the admittedly powerful acting performances from Pearce and Pattinson, the latter proving himself far more than just the pretty boy of Twilight Saga fame and distorting into a deformed cretin, this film would be impossible to endure. Stuffed with parched, monotonous desert landscapes, little dialogue, and small smatterings of violent outbursts, one could try to read into The Rover some philosophical examination on humanity's primal urges toward inhumane treatment against each other, but it would be a stretch. The Rover is self-aggrandizing navel gazing of the highest order, but it might make a wonderful sleep aid.
Video Quality
[Rating:3.5/5]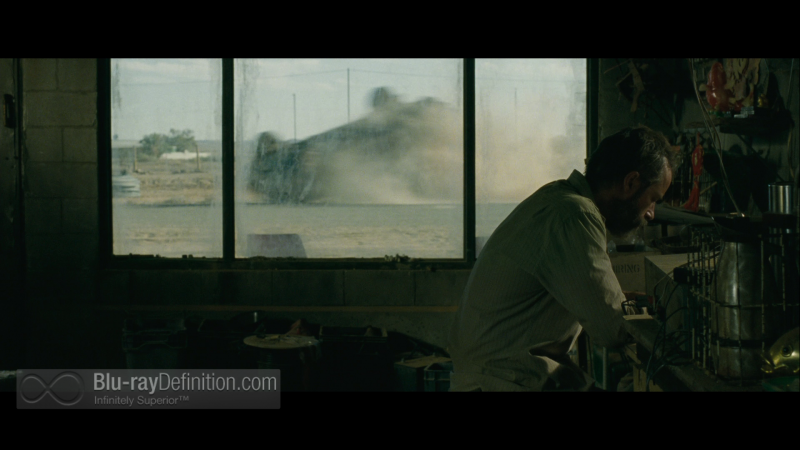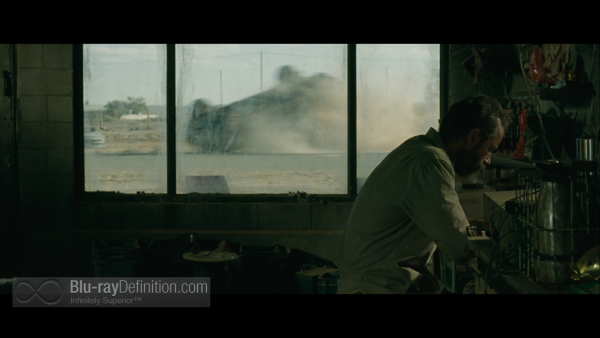 The Rover is a drab film to look at with not much to catch your eye. Shot on the Arricam LT on the medium and fast speed Kodak Vision3 200T 5213 and Vision3 500T 5219 film stocks, the film is a bit flat looking in this AVC/MPEG-4 1080p encodement on Blu-ray from Lionsgate, but does often offer up some stunningly textured close-ups. The midtones provide the best color reproduction in those various earth tones of the dry stretches of desert.
Audio Quality
[Rating:4/5]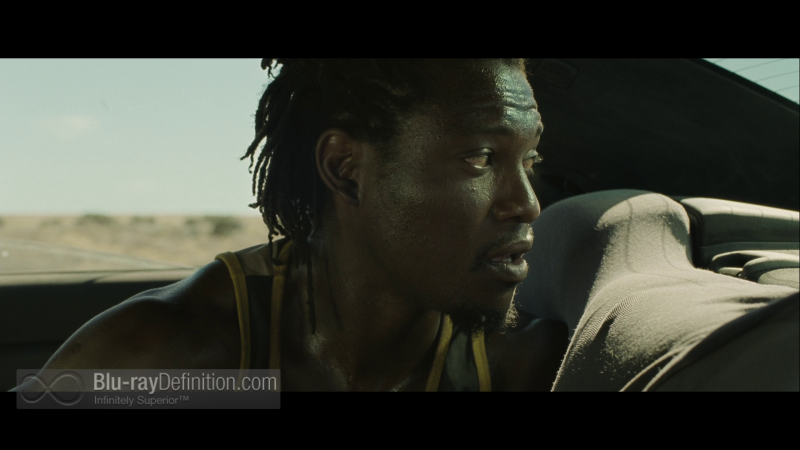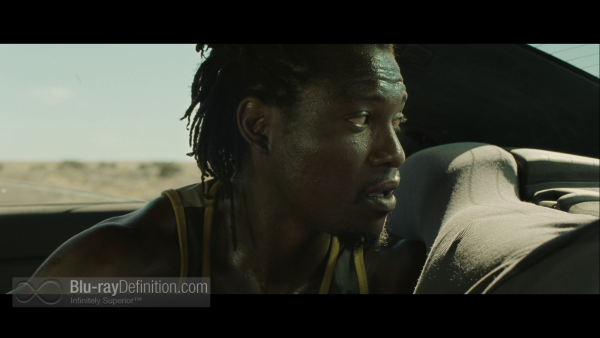 This quiet film has a very subtle soundtrack supplied in DTS-HD Master Audio 5.1 (48kHz/24-bit). The dialogue is full and clear and there are very subtle atmospheric effects int eh surround channels. The piercing music from Antony Partos provides the most engaging sound to come from the mix and fills the front channels, offering the most sense of dynamic range.
Supplemental Materials
[Rating:1.5/5]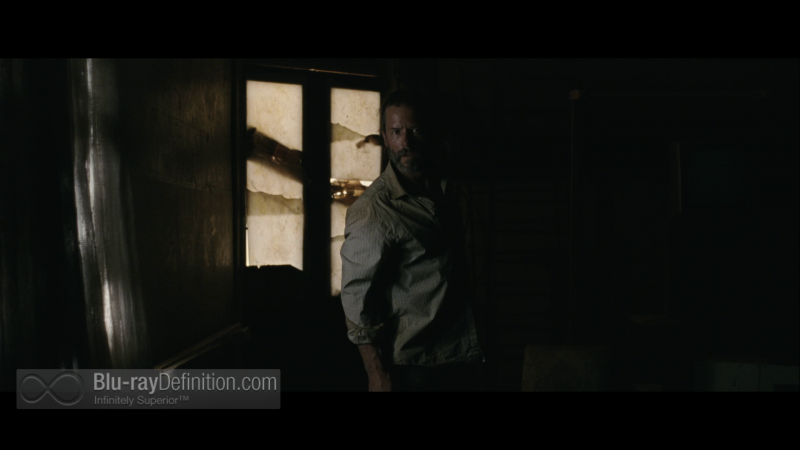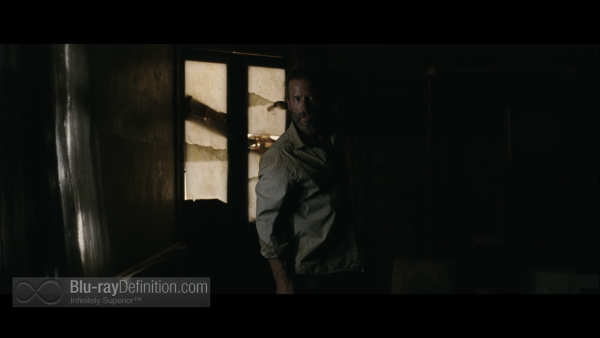 Digital HD UltraViolet
Something Elemental: Making The Rover (1.78:1; 1080p/24; 00:44:48)
Trailers
The Definitive Word
Overall:
[Rating:2.5/5]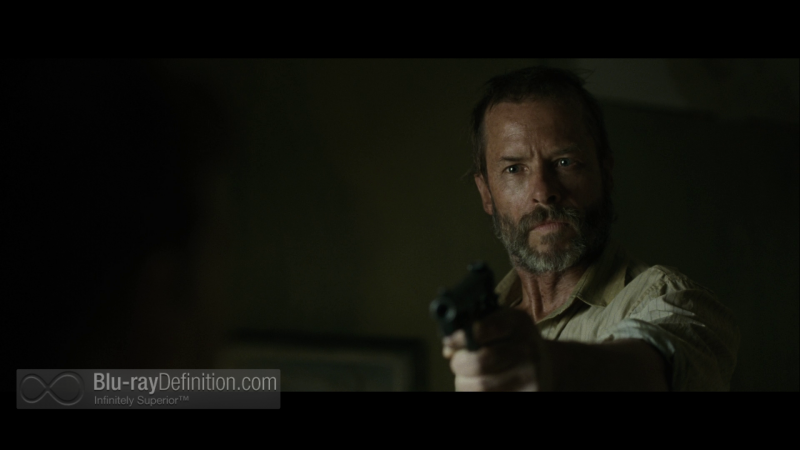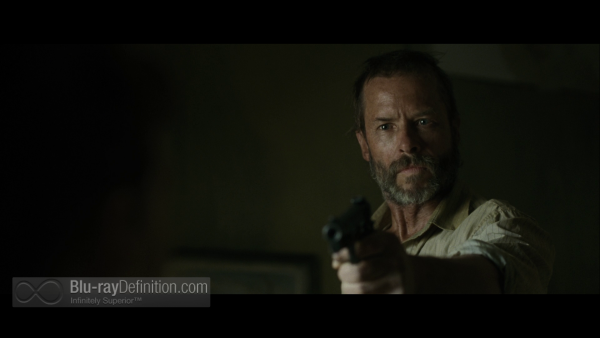 I'll have to recommend not watching this film unless you enjoy being bored. For sure the two leads are masterful in their skeletal roles, but there seems to be a pointlessness to this film and an overriding sense of despondency that just doesn't help matters.
Additional Screen Captures
[amazon-product]B00M7DIK5A[/amazon-product]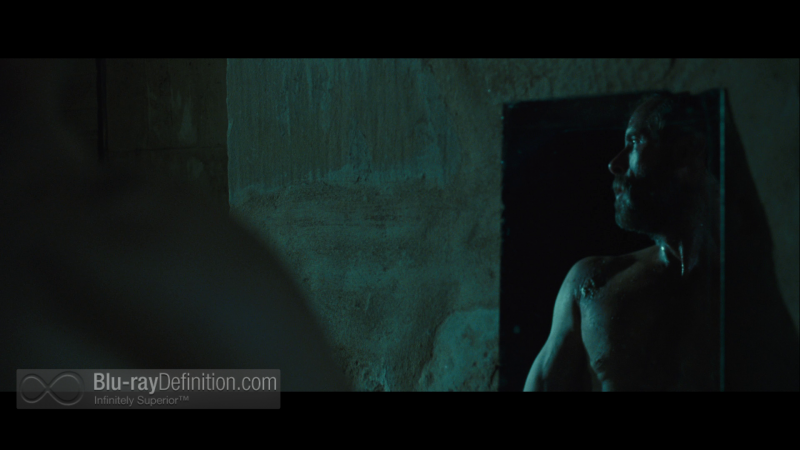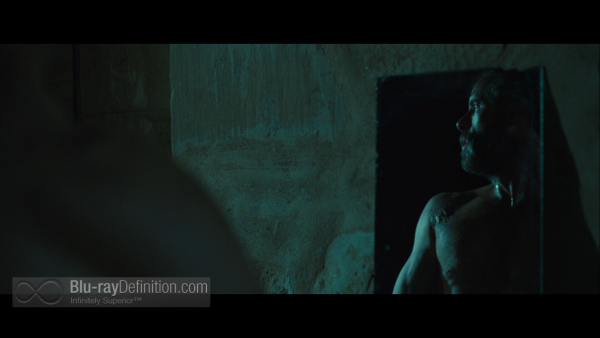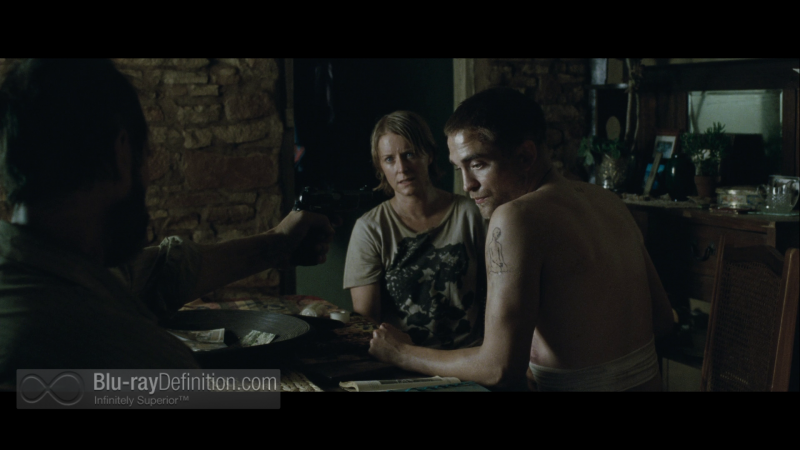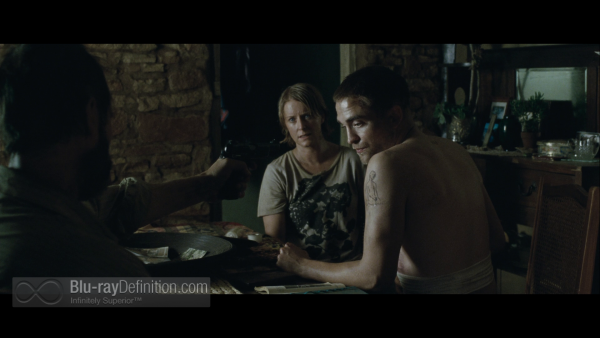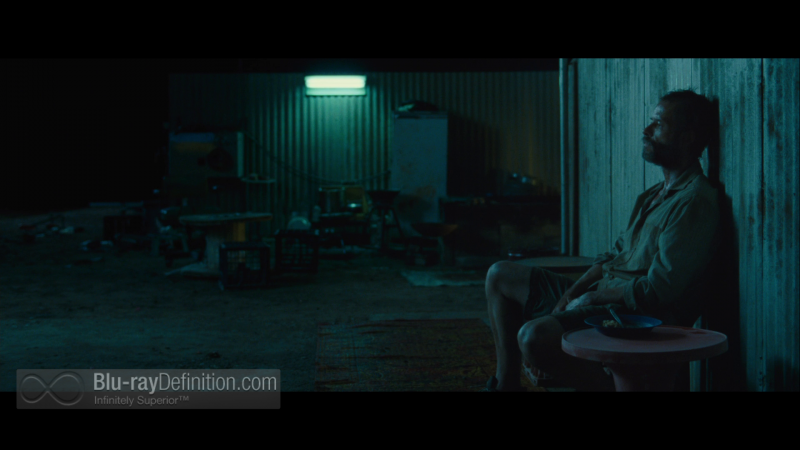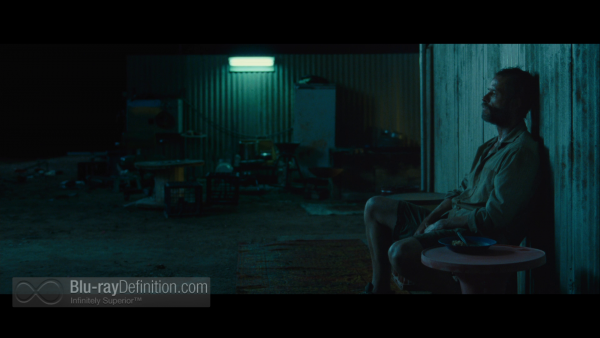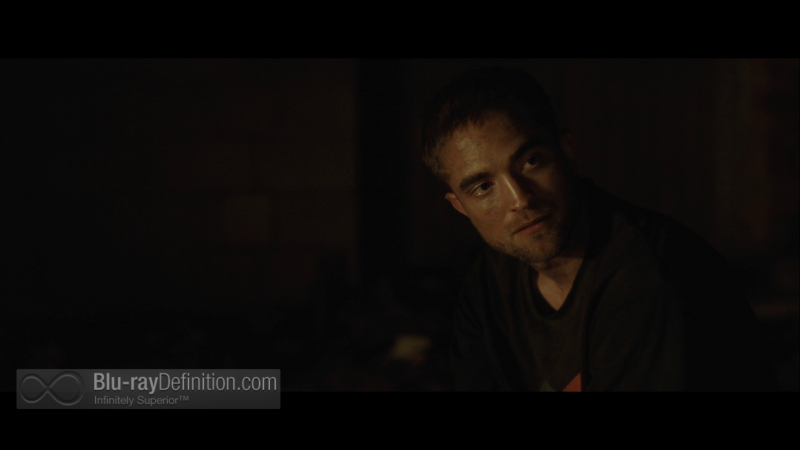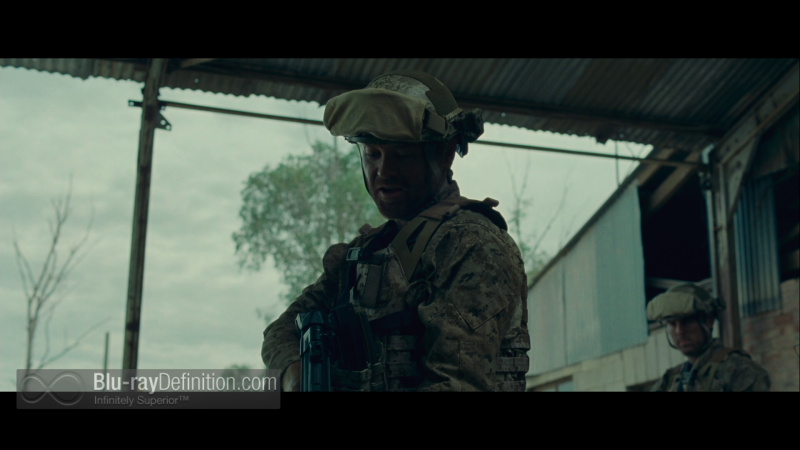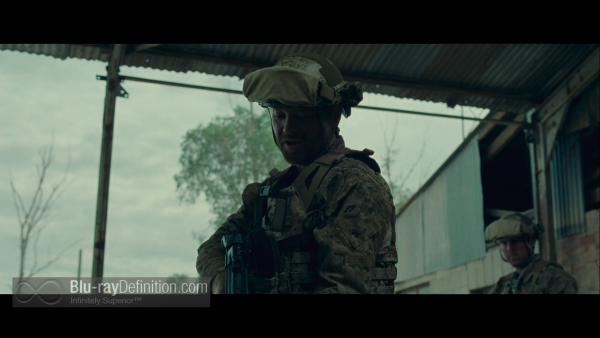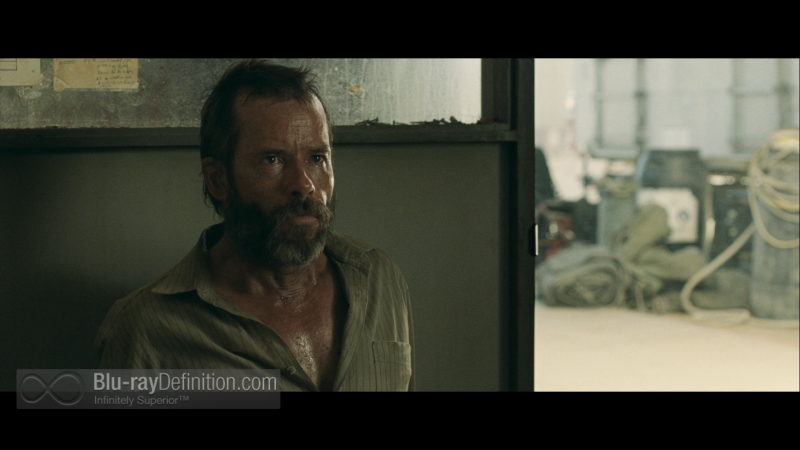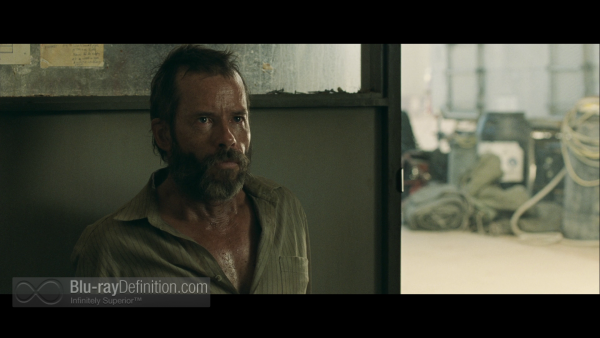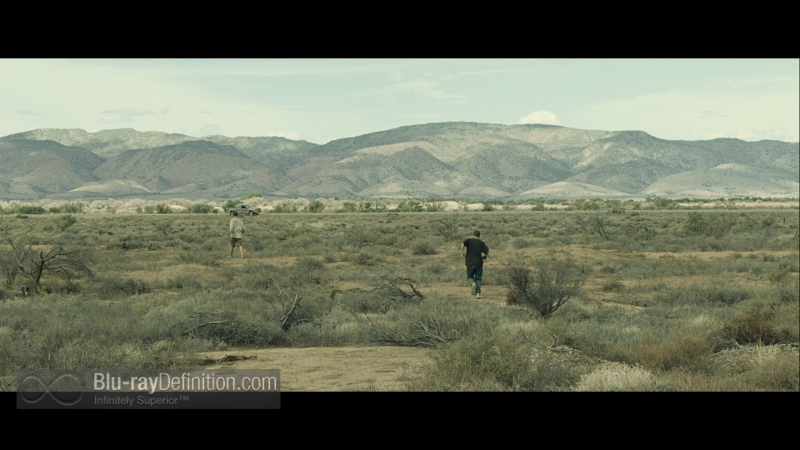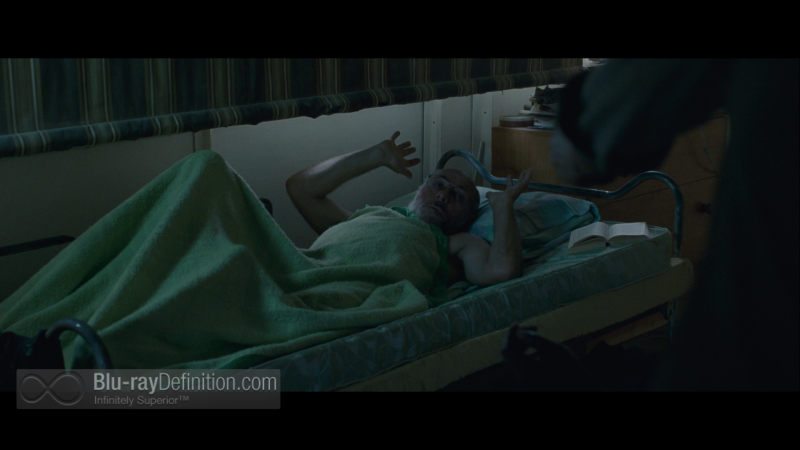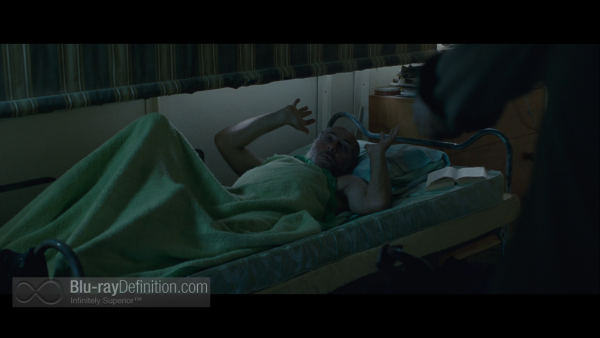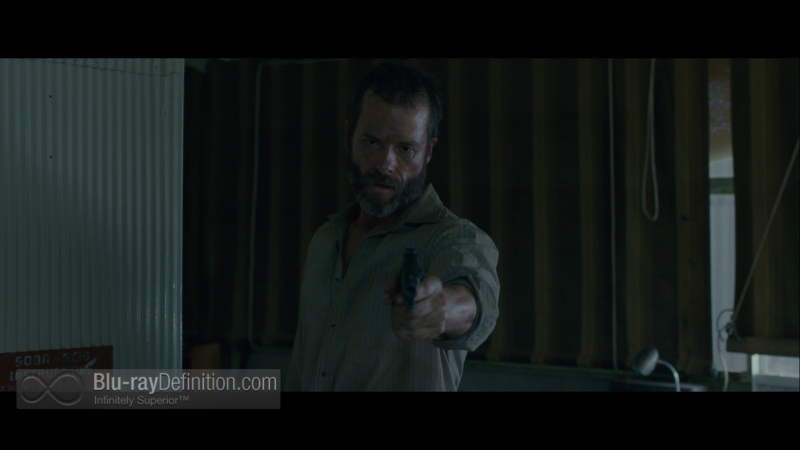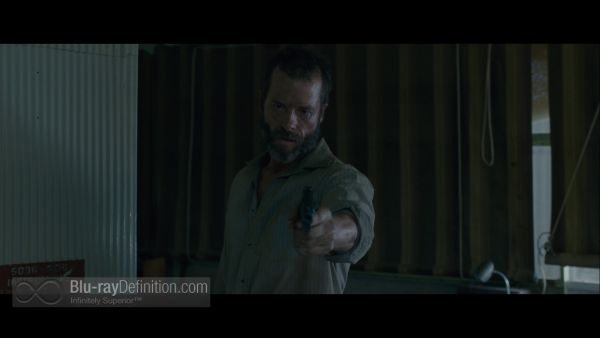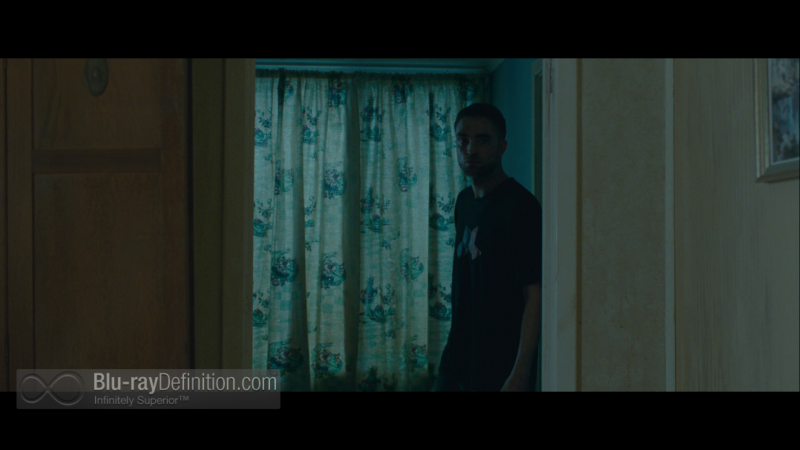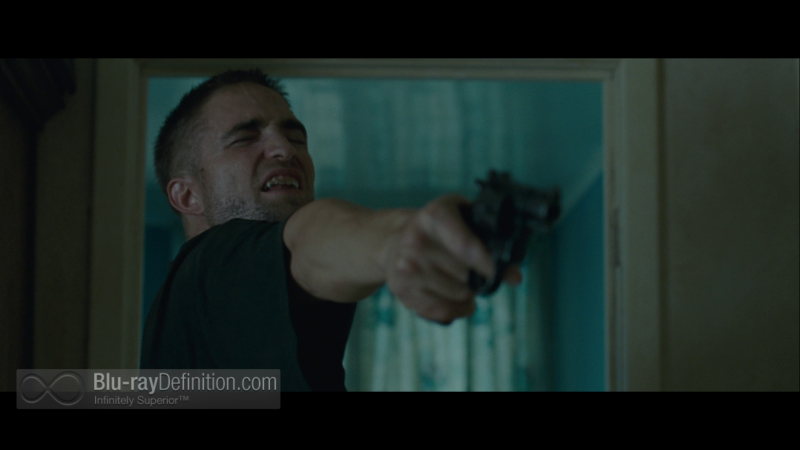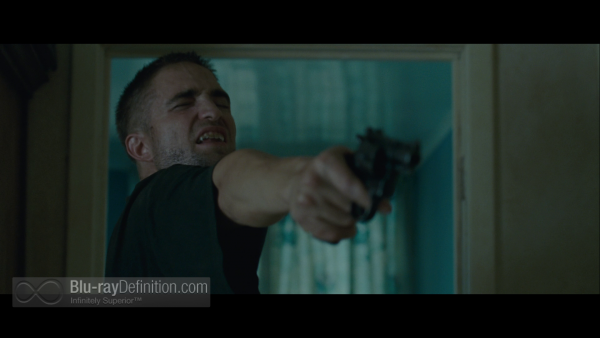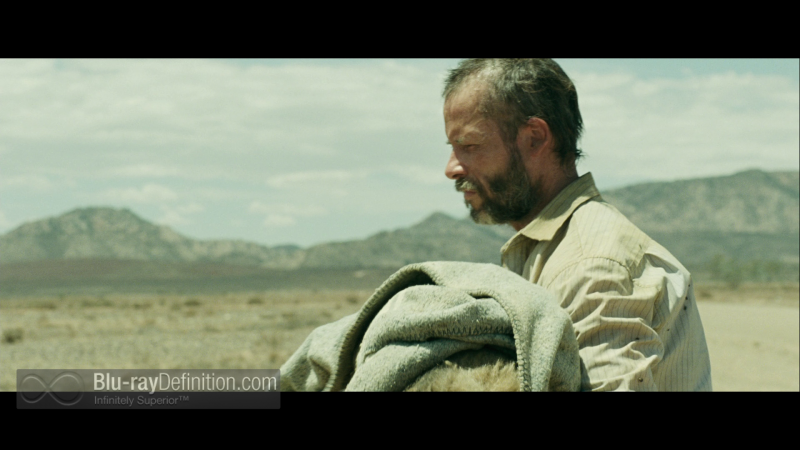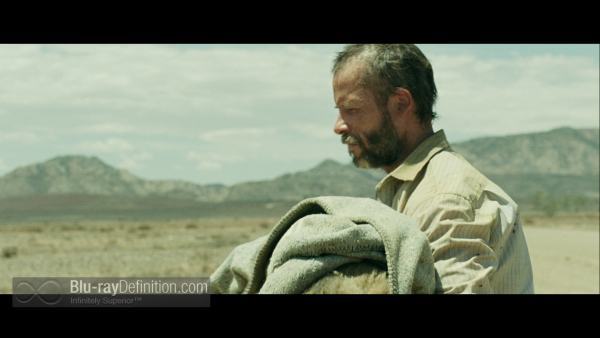 [amazon-product]B00M7DIK5A[/amazon-product]