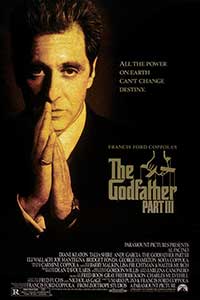 The Godfather: Part III the last film of Francis Ford Coppola's epic crime family triptych and is placed chronologically in 1979 during the senior years of the story's central figure Michael Corleone (Al Pacino).
PLOT
Michael is still trying to make the family legitimate, and surely the charity of which his daughter is in charge and generally his association with the church has helped him a lot reach his ultimate goal. Then he gets engaged in some religious business because of his intention to be in charge of the Immobiliare, which dissatisfies his ex-mafia colleagues, who also want to be a part of it. He opposes with his nephew Vincent to Joey Zasa's aggressive behavior and a new bloodshot begins. Michael's son Antony is not in favor of the mafia lifestyle and decides to become an opera singer and with the support of a distant Kay, he manages to do what he wants. Meanwhile, his health condition appears to deteriorate through the years, with his daughter Mary and Vincent starting to see each other in a romantic way. Finally, after many conspiracies and gunshots among the mafia and the religious world, the Corleone family gets reunified in an opera night that is going to change everything in a dramatic way…
I found the plot very engaging and I loved the reference that was made to Apollonia from the first The Godfather film. I also enjoyed seeing Michael going back to Sicily and referring to the events of the past. Generally, it was full of nostalgia in some moments and other times haunting because of the family's criminal past, while I loved the romance and hope of change that the offspring of the Corleone family brought with them. I preferred this movie to The Godfather: Part II.
CHARACTERS
Michael Corleone (Pacino): Is haunted by what he did to Fredo and tries to live a more decent life associated with church investments and charity, trying to clean up the family name. At the same time, he tries to build a stronger bond with his kids and win back Kay.
Vincent Mancini (Andy Garcia): The son of Michael's dead brother Sonny, who also appears at the beginning to have the temper of his. However, he proves later to be a trustworthy and competent member of the family. He gets engaged with his cousin in a romance, but he has to choose between his duty and her.
Mary Corleone (Sofia Coppola): Michael's daughter, who is witty, educated and in charge of the charity part of Corleone family. She admires her father, but for the bad rumors she has heard of, but the situation gets complicated when Michael learns about her romance with Vincent, with whom she is flirting.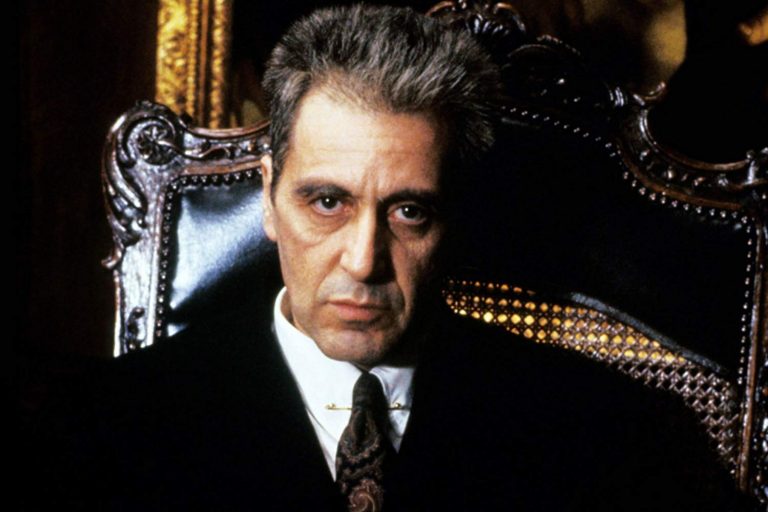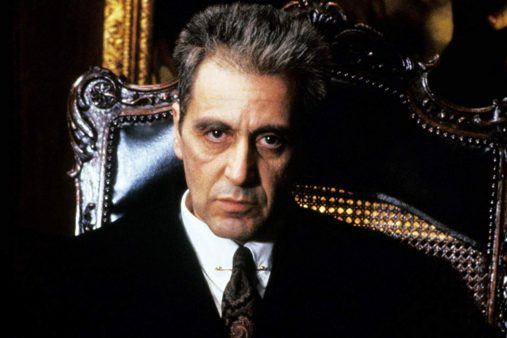 ACTING
Al Pacino was exceptional in his final turn as Michael Corleone in The Godfather: Part III, with acting, that in my opinion, was even more convincing than in Part I, especially in the ending scenes. Sofia Coppola was actually very good as Mary Corleone and I believe she lent authenticity to the character she was playing. I loved her chemistry with Andy Garcia, who delivered a great performance, worthy of the Oscar nomination. The rest of the cast also performed brilliantly.
DIRECTION/CINEMATOGRAPHY
Francis Ford Coppola's direction was well done keeping the viewer alert, adding suspense to the movie. The cinematography was stunning, with a combination of religious ceremonies and a variety of social gatherings like celebrations and with an abundance of brown as the basic color.
END
As far as the ending is concerned, I found it shocking sad, still, it is not a surprise, since it is a gangster film after all.
The Godfather: Part III was originally released in theaters 25 December 1990 (USA).
Purchase or Rent Digitally on Vudu
---
The Film: 4.5/5
Plot: 4.5/5
Character — Lead: 5/5
Character — Supporting — 4.5/5
Directing: 4.5/5
Cinematography: 4.5/5
Studios & Distributors: Paramount Pictures (presents) | Zoetrope Studios
Rating Certificate: R (for violence and language)
Country: USA
Language: English
Run Time: 162 min | 170 min (The Godfather Trilogy 1901-1980 VHS Special Edition)
Aspect Ratio: 1.85:1
Director: Francis Ford Coppola
Writers: Mario Puzo | Francis Ford Coppola
Original Release Date: 25 December 1990