–
Francois Ozon is back with a film that follows the same winning formula of his previous films — quirky, sweet, funny, dramatic, and a bit off the wall.
In The New Girlfriend (Une nouvelle amie), we get best friends Laura (Insild Le Besco) and Claire (Anais Bemoustier). They grew up together, went to school together, and basically shared their lives together. Laura was the first to get married, to David (Romain Duris), and the first to have a baby. Claire eventually got married, to the very handsome Gilles (Raphael Personnaz). They both remained very very close after their marriages, but unfortunately Laura gets very sick. Claire makes a promise to Laura that she will look after her baby and David in case things take a turn for the worse. They do, as Laura passes away.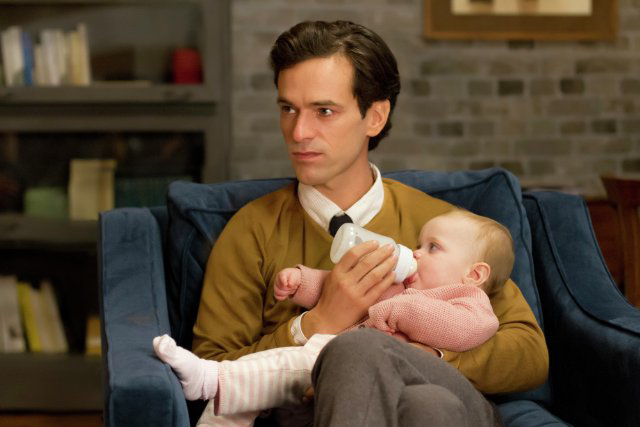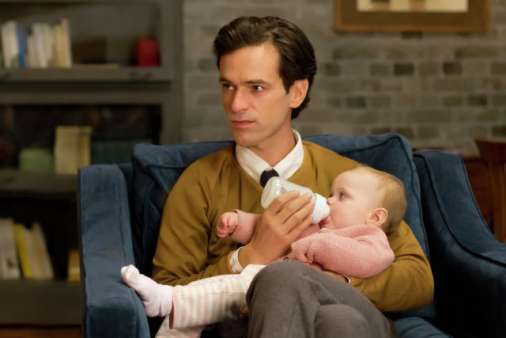 So Claire owns up to her promise, and a few days after the funeral she decides to go to David's house to check up on him and the baby as she's not heard from him. She enters the house via an unlocked front door and discovers David dressed as a woman! So in typical Ozon fashion, the plot takes a turn for the wacky as Claire accepts, and even encourages David to dress up as a woman, naming him Virginia, and even accompanying him on his first trip outside the house dressed as a woman. It's a different type of relationship that develops between Claire and David. It's a relationship not just between a man and a woman, but between two women. Their relationship takes a turn for the emotional and the sexual, and Claire is torn as to what to do. She has to make a decision, stay with Gilles, or start a new life with David and the baby.
Ozon, at the age of 47, has given us many memorable films, including 2012's In The House and 2002's 8 Women. His films are different, not mainstream, and he tends to include LGBT characters in them. And they almost always include twists to the storyline that are unexpected, but provide for full entertainment. The New Girlfriend's plot doesn't stray far from this. It's a film that, while relatively simple, engages us with characters who are interesting and a plot that is very different. And the actors, like in any other Ozon film, are in top form. Duris is superb and perfect as David/Virginia. He looks good as a man but perhaps even better dressed as a woman. Demoustier is perfect as Claire — the woman torn between feelings for her husband yet fascinated by this new 'person' in her life. And Personnaz is very good as Claire's husband — he doesn't have much to do, but he's very good at it. The New Girlfriend is a fun movie that you will thoroughly enjoy.
Our Movie Rating:
[Rating:4/5]