–
The Performance
[Rating:4/5]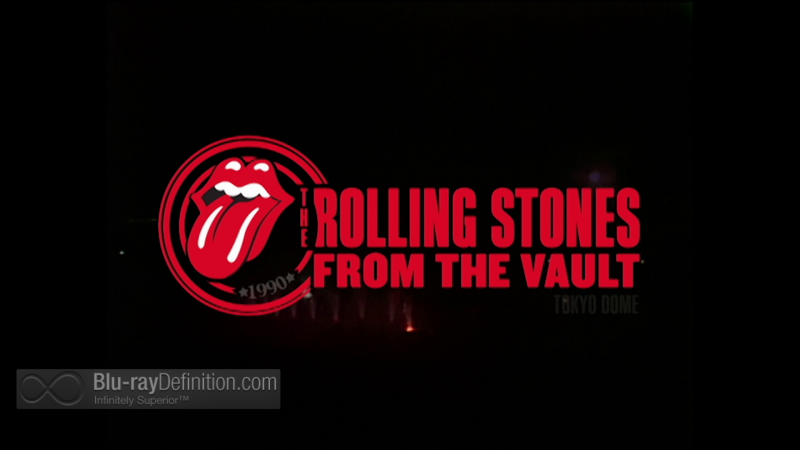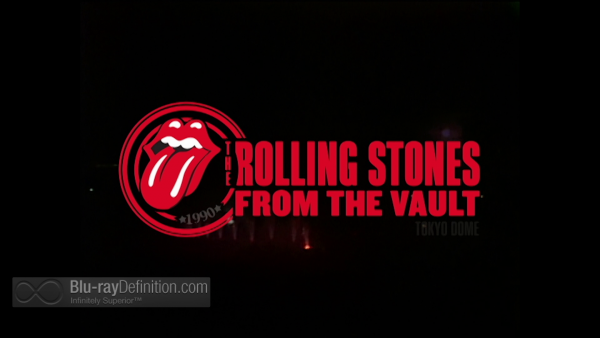 The Rolling Stones: From the Vault – Live at the Tokyo Dome captures the band during one of their performances from February 14th to 27th at the massive Tokyo Dome in Japan in 1990, the shows that culminated their Steel Wheels World Tour. It was the first time the band had played in Japan since their previous efforts to play in country in the early seventies had not come to fruition. The Stones had just completed their North American leg of the tour two months earlier. It was a massive tour and one that, at the time, had the largest touring stage in the world. This was not the Stones of old, this was massive, 1980s Stones, and it was their first tour since 1982. Everything was bigger in the '80s, apparently, even The Rolling Stones, so they didn't wither from this comeback. It was a gigantic set developed by Mark Fisher, and The Stones had a full horn section, background singers, and keyboardist in tow. I had the pleasure of seeing the band on this tour in 1989 at Shea Stadium and, yes, it was big, it was glitzy, and in many ways, it was the beginning of the this modern era of The Rolling Stones as the live act we know them as today, the reliable greatest hits oldies act, not the band you wait to see whenever they put out new material.
The Tokyo Dome show recorded here is exactly how I remember this tour – it's flashy, the performances are big and glitzy rather than garage and grungy, but they are all energetic. They seem to be playing everything a few beats faster, but not with that sort of paranoid energy that defined the Some Girls Live show. It's a different energy; it's an MTV generation energy. An almost danceablity is added to some old rockers, and not a bad note is played.
The tracklist:
Intro: Continental Drift
Start Me Up
Bitch
Sad Sad Sad
The Harlem Shuffle
Tumbling Dice
Miss You
Ruby Tuesday
Almost Hear You Sigh
Rock and a Hard Place
Mixed Emotions
Honky Tonk Women
Midnight Rambler
You Can't Always Get What You Want
Can't Be Seen
Happy
Paint it Black
20,000 Light Years From Home
Sympathy for the Devil
Gimme Shelter
It's Only Rock 'n' Roll
Brown Sugar
(I Can't Get No) Satisfaction
Jumpin' Jack Flash

Video Quality
[Rating:3/5]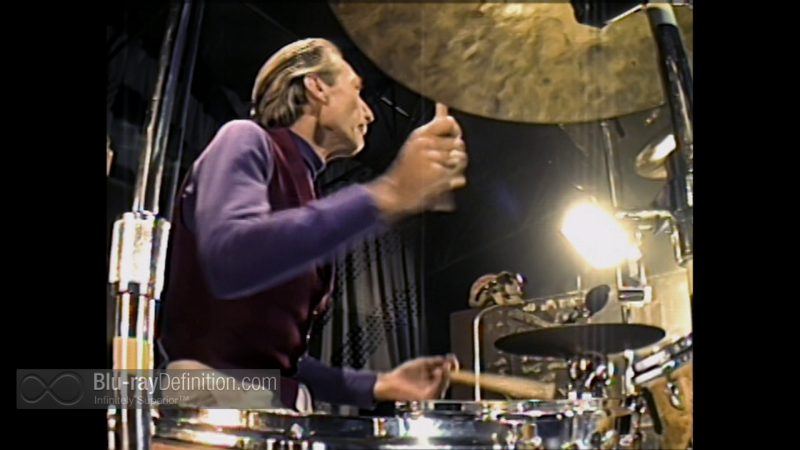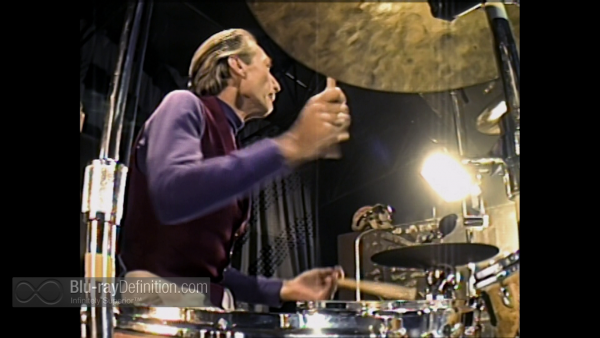 This is one of Eagle Rock's SD Blu-ray series releases, and even though the standard definition source is claimed to have been "restored", there isn't much that can be done to make it really look like HD. It is a step up over DVD because it has more bandwidth and a better codec to bring to to disc, but ultimately the resolution is not there, despite being upscaled to 1080i in this AVC encodement.

Audio Quality
[Rating:4.5/5]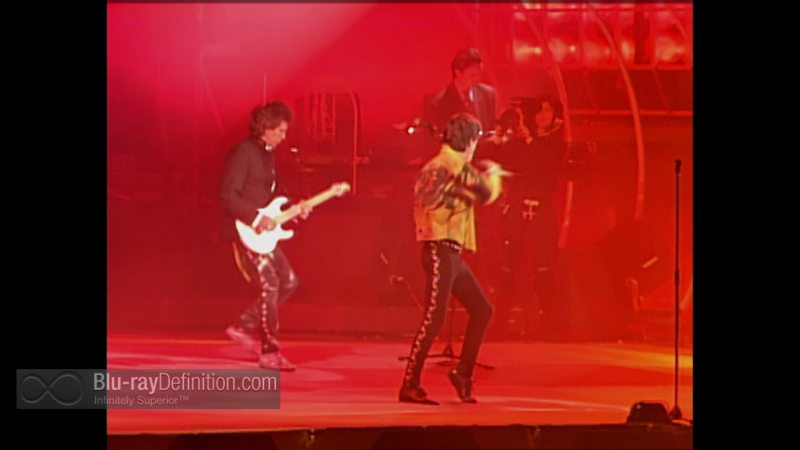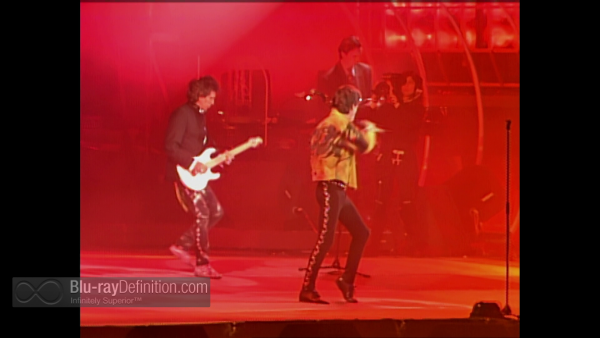 The audio is where the real quality is on this release. The sound as been remixed by Bob Clearmountain and mastered by Mazen Murad and is offered in DTS-HD Master Audio 5.1 (96kHz/24-bit) and LPCM 2.0 (96kHz/24-bit) stereo. Both tracks sound fantastic. The 5.1 mix is big and really captures a lifelike arena rock sound with lots of ambience and just enough crowd sounds mixed into the rear channels. Low end is good – good enough for The Stones' sound, this isn't a band with a heavy emphasis on bass. Mick Jagger's vocals are clear and instrumental separation is fantastic. The stereo mix sounds punchy and wide, and just a little bit less ambient, maybe a little more upfront.

Supplemental Materials
[Rating:3/5]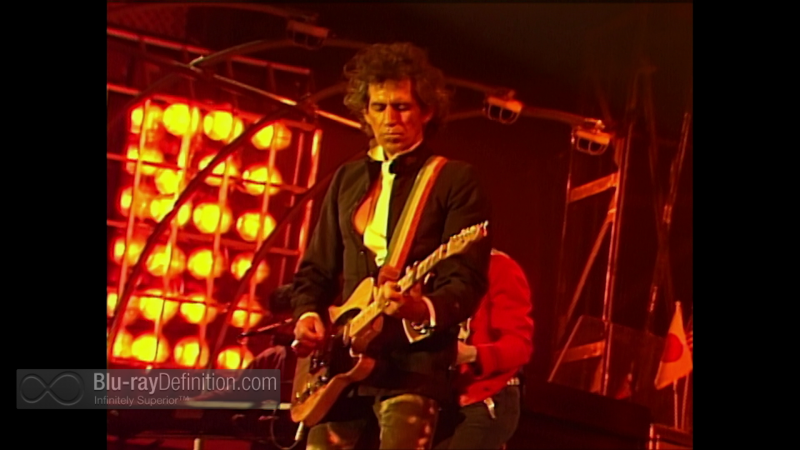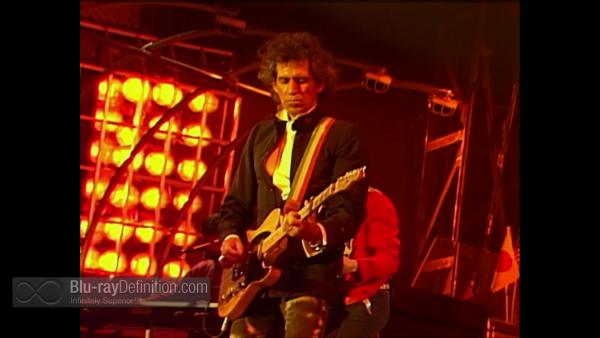 There's nothing on disc, but the set does come with the complete show on two CDs and a booklet with liner notes, photos, and credits.

The Definitive Word
Overall:
[Rating:4/5]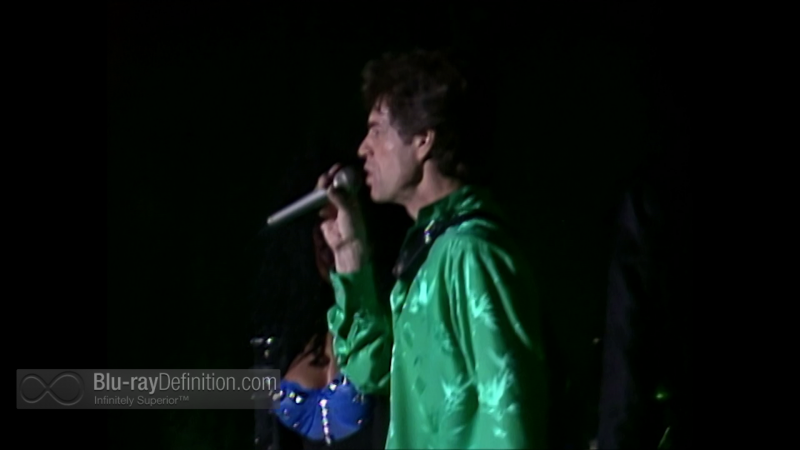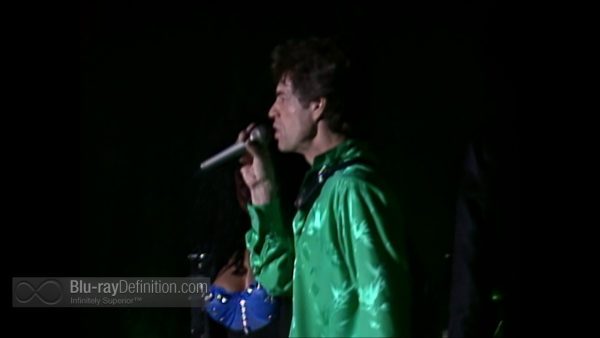 The Rolling Stones Tokyo Dome show may not have the urgency of some of the older, more classic Stones performances, but this is latter day Rolling Stones showmanship its best. This is big '80s/glitzy '90s Stones doing what they do best, running through their hits and not hitting any sour notes. For the Japanese fans getting to see them live for the first time, this must have been a real dream come true.
Additional Screen Captures