The History Channel's ever-popular scientific series The Universe's fifth season is set to arrive on Blu-ray and DVD on January 11, 2011 from A&E Home Video Entertainment at a suggested retail price of $34.95 (BD) and $24.95 (DVD) respectively.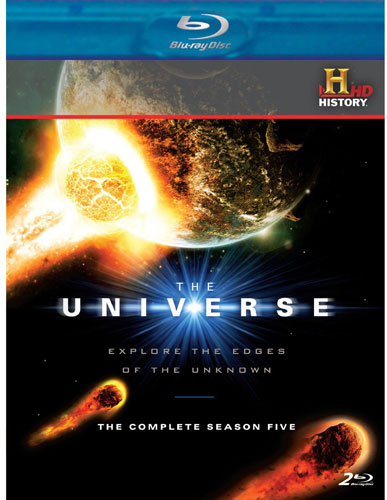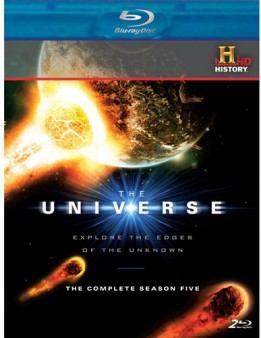 More information:
HISTORY LAUNCHES A DRAMATIC NEW, BREATHTAKING EXPLORATION INTO THE COSMOS ON DVD AND BLU-RAY
It's been 50 years since man ventured into the unknown, and the heavens are only now yielding their greatest secrets. Follow in the galactic path of THE UNIVERSE, which this season leads us even further into the world beyond our own with THE UNIVERSE: THE COMPLETE SEASON FIVE on both blu-ray and DVD.
From robotic rovers on Mars to NASA probes slamming into comets and deep space telescopes capturing violent images of the birth of stars, season five of this illuminating HISTORY™ series explores how these discoveries were made – and who made them. Dramatic CGI and interviews with expert cosmologists, astronomers and astrophysicists bring the history of the heavens down to earth and provide a glimpse into our future.
THE UNIVERSE: THE COMPLETE SEASON FIVE includes all 8 episodes on 2 DVDs or blu-ray discs and features episodes including "Mars: The New Evidence", "Time Travel", "Secrets of the Space Probes", and "Dark Future of the Sun"
Run Time: 1 h., 52mins. + extras ea.
Format: DVD + BD/2 Discs
Price: DVD: $24.95srp/BD: $34.95srp
Street: January 11
[amazon-product]B0042EJDJO[/amazon-product]