–
The Series
[Rating:3/5]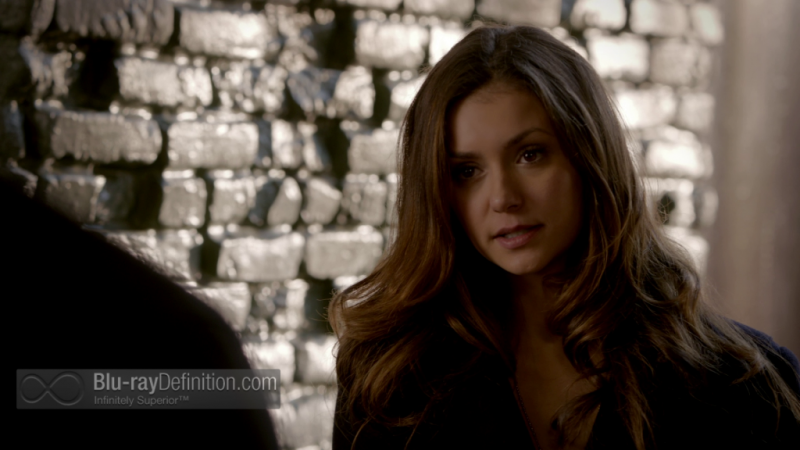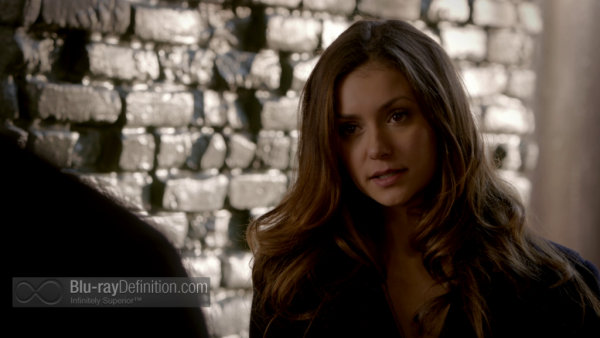 Season 5 of The Vampire Diaries meandered with so much melodrama in a season that found Elena heading off to Whitmore College with Caroline, Bonnie sacrificing her life for Jeremy, Stefan and Caroline growing closer together, and Damon sacrificing himself for the good of everyone else. Season 6 picks up these threads, and brings back Matt Davis as Alaric. However, while the season is a bit more focused than the previous season, there is all too much rehashing going on here. The season begins with Elena having her memories of Damon wiped out, so when he returns from The Other Side (he'd sacrificed himself in a battle against a group of super witches, The Travelers in order to save all of his loved ones), she has forgotten all about how much she loves him. Caroline and Stefan continue to grow closer, and their relationship turns romantic, but when a tragic event strikes and we lose a beloved member of The Vampire Diaries, Caroline loses control. She turns off her emotions and forces Damon to do it so as well. The two go on a binge of vampire decadence that has become all too familiar now on this series.
Season 6 ends with a stunning development that won't come as too much of a surprise to anyone who already knew that Nina Dobrev was leaving the show. This was the last season for her, and, frankly, I don't see how it goes on without her, or Steve McQueen as Jeremy who has also left, but it is coming back for at least another season. This series has already run out of ideas. On again/off again romances, vampires turning off their emotions, witches, werewolves, and even characters coming back from the dead. It's been done, and more than once. Still, this continues to be one of the most popular shows on The CW.

Video Quality
[Rating:4.5/5]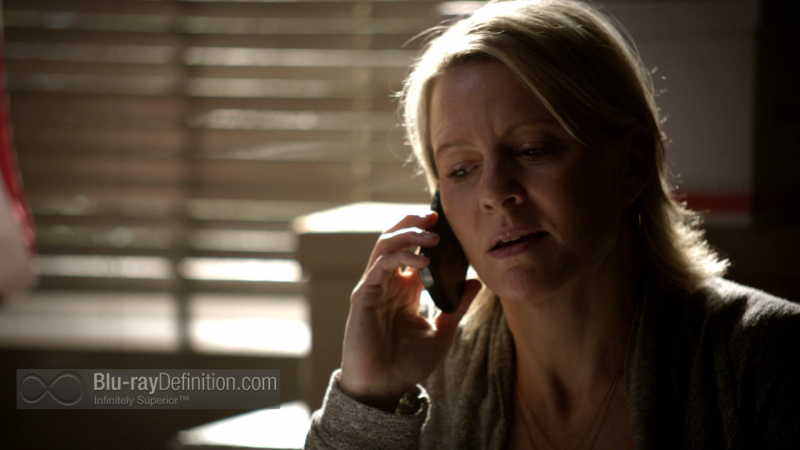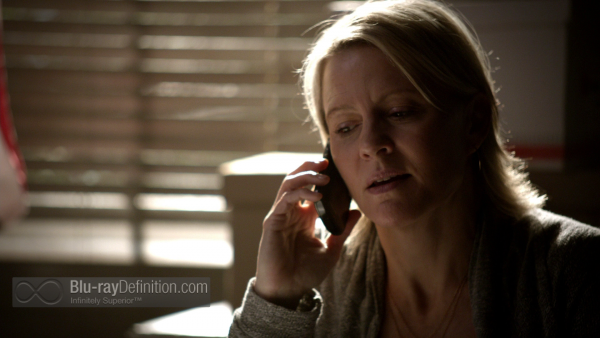 Shot in HD on the Arri Alexa, The Vampire Diaries is a detailed, but darkly lit series that doesn't really pop much on the screen. That said, the AVC 1080p encodement on Blu-ray looks very good in comparison to the original broadcasts, doing away with all the compression noise and posterization, for what is a crisp and satisfying presentation with nuanced shadow detail as well.

Audio Quality
[Rating:4/5]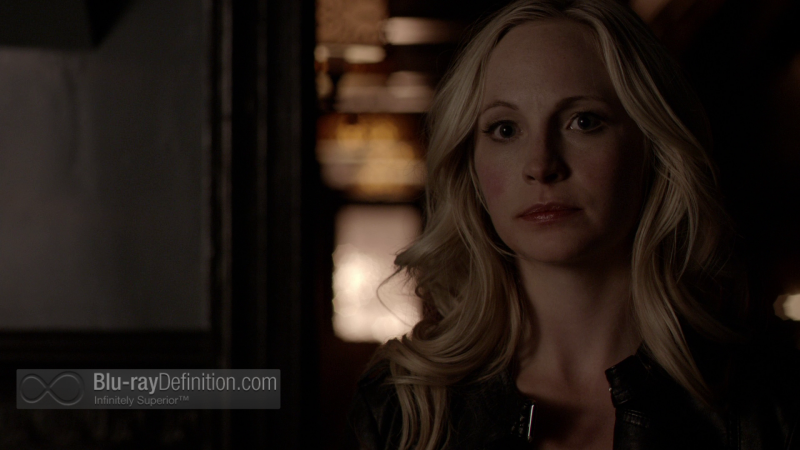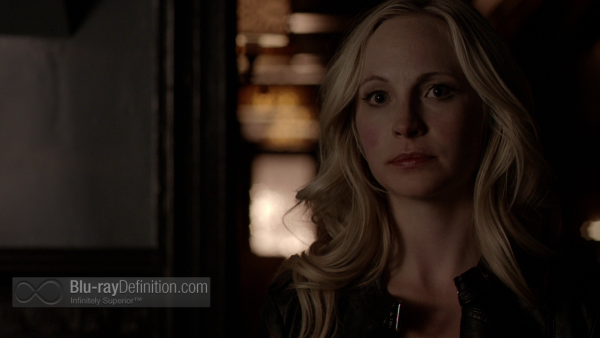 The DTS-HD Master Audio 5.1 (48kHz/16-bit) soundtrack is clean and atmospheric, though a little timid in the area of placing solid, discrete sound effects in the surround channels and in offering a very robust low end. Dialogue is very clean and natural in sound and stereo effects are good, however, and the balance of the score and other music is also good.

Supplemental Materials
[Rating:3.5/5]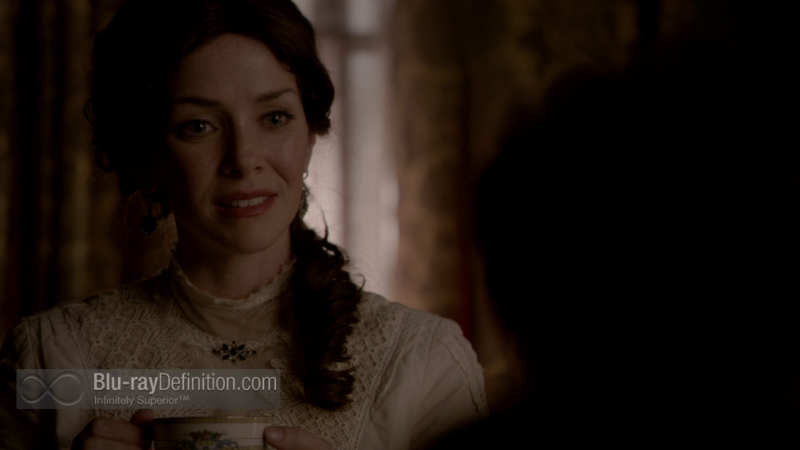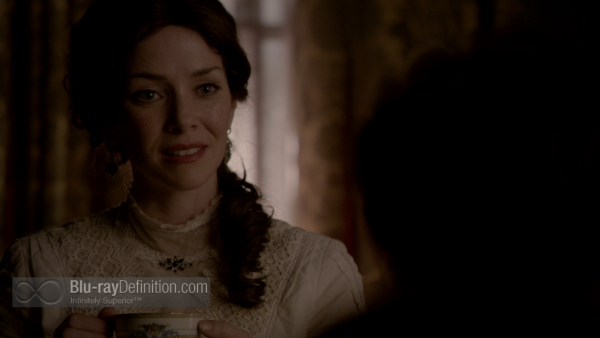 The bulk of extras are deleted scenes and EPK-style featurettes on the last disc. None of the featurettes are really required viewing, but superfans will appreciate it. There's one audio commentary that is a good listen.
Disc 1:
Deleted Scenes:

Black Hole Sun (1.78:1; 1080p/24; 00:01:34)
The World has Turned and Left Me Here (1.78:1; 1080p/24; 00:00:52)
Disc 2:
Deleted Scenes:

Do You Remember the First Time? (1.78:1; 1080p/24; 00:02:36)
Fade into You (1.78:1; 1080p/24; 00:01:13)
Woke Up with a Monster (1.78:1; 1080p/24; 00:01:39)
Prayer for the Dying (1.78:1; 1080p/24; 00:02:33)
Disc 3:
Let Her Go Audio Commentary with writer/director Julie Plec.
Deleted Scenes:

Stay (1.78:1; 1080p/24; 00:00:32)
Let Her Go (1.78:1; 1080p/24; 00:06:48)
A Bird in a Gilded Cage (1.78:1; 1080p/24; 00:01:00)
Disc 4:
The Vampire Diaries: Best.Reactions.Ever (1.78:1; 1080p/24; 00:06:09) – The cast of The Vampire Diaries reads the most outrageous Twitter reactions to this season's major events.
The Vampire Diaries: Good Bite and Good Luck (1.78:1; 1080p/24; 00:13:31) – The executive producers and cast of The Vampire Diaries say a final farewell to Nina Dobrev, Steven R. McQueen, Marguerite Macintyre and Michael Trevino after six memorable years.
Second Bite: Gag Reel (1.78:1; 1080p/24; 00:04:17)
Come Visit Georgia PSA (1.78:1; 1080p/24; 00:02:33)
Deleted Scene – I'm Thinking of You All the While (1.78:1; 1080p/24; 00:02:08)

The Definitive Word
Overall:
[Rating:3.5/5]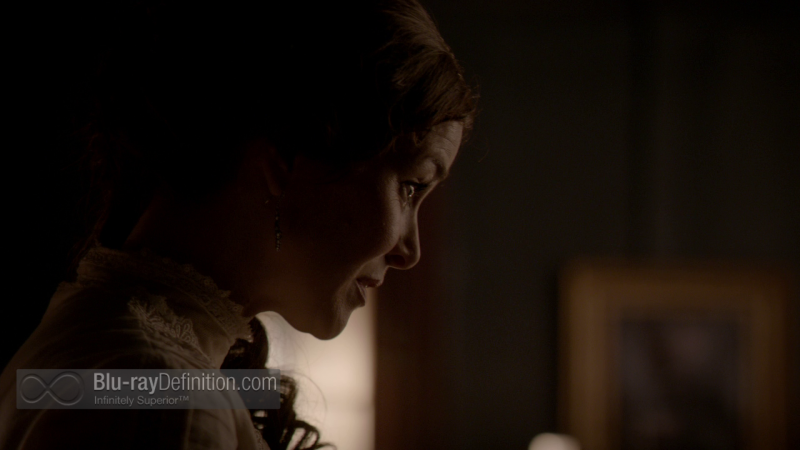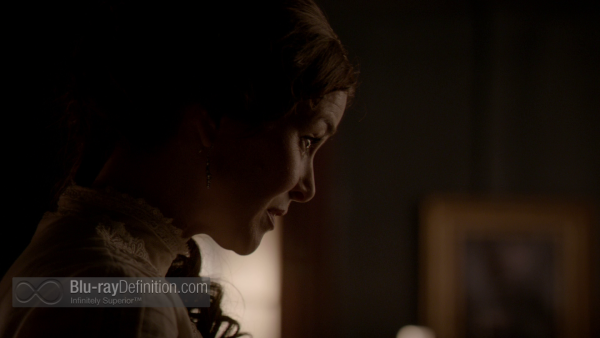 Vampire Diaries brings more of the same in this sixth season, but shakes things up in the end by ending the story arc for major characters; it's a season of endings and new beginnings at the same time. How the series survives without the central character that gave the series its entire reason for existing in the first place remains to be seen, but one can rest assured that there will be more melodrama, improbable twists and reuse of the same plot devices. At least the series is consistent.

Additional Screen Captures