In the U.S. Lavor Day traditionally marks the end of the summer and the summer movie blockbuster season. With fall around the corner, it brings with it a selection of excellent films that will all vie for your attention (as well as the Oscars' attention). Here are some of the films that are must-sees in the next few months:
September 18th:
Black Mass
An unrecognizable Johnny Depp stars in this true story about one of the Boston's most violent criminals (Jimmy Bulger) who became an FBI informant. Also starring Benedict Cumberbatch as Bulger's brother Billy and Joel Edgerton as the FBI agent who persuades Jimmy to turn against the mafia.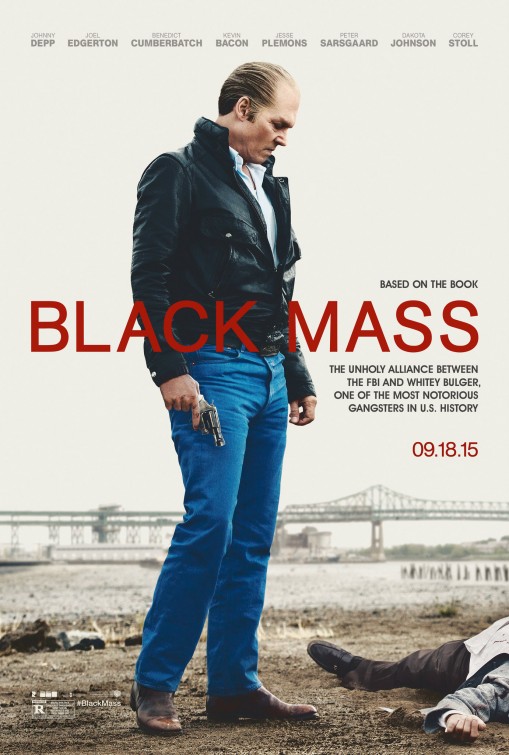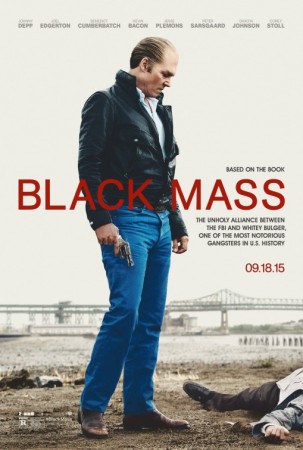 September 25th:
Ashby
17-year old Ed Wallis (Nat Wolff) befriends his next door neighbor, a retired CIA assassin (Mickey Rourke) who only has a few months to live and who enlists Wallis to assist him in one last killing.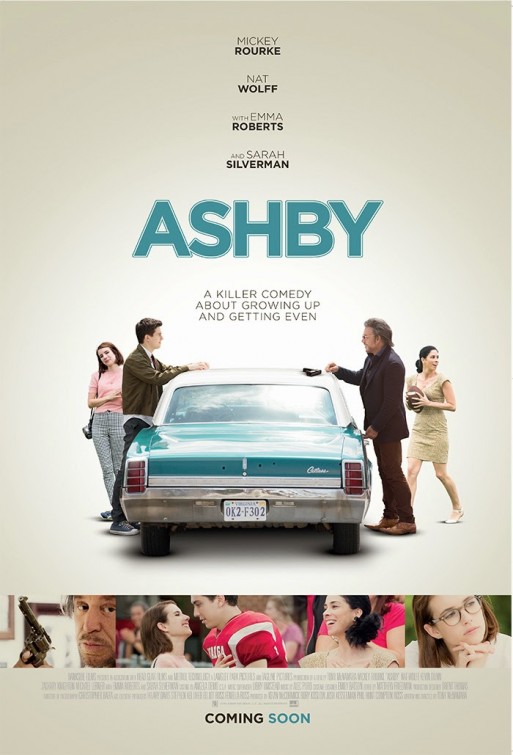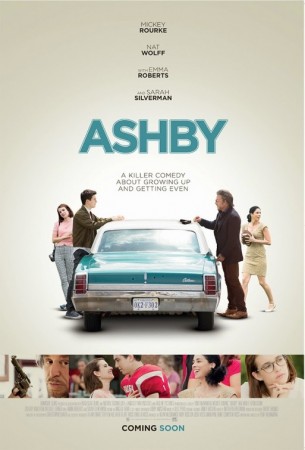 The Intern
Robert DeNiro stars as a retired 70 something year-old man who takes an internship at an online magazine. Anne Hathaway plays his boss.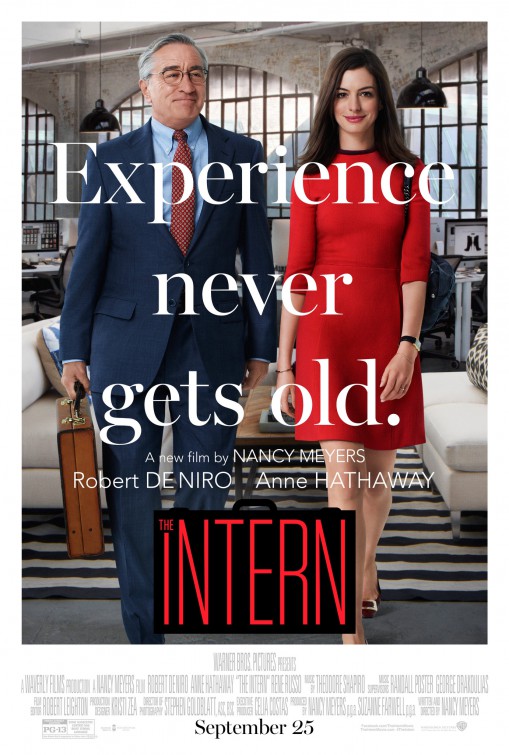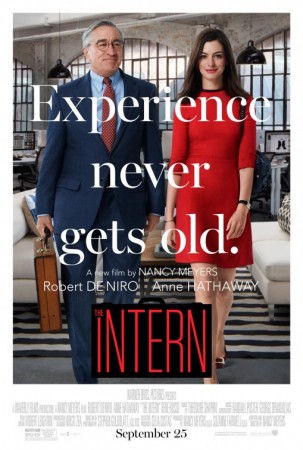 Sicario
A young female FBI agent (Emily Blunt) joins a secret operation to take down a Mexican drug cartel lord. Also starring Josh Brolin as the head of the operation and Benicio Del Toro as a consultant with a questionable past.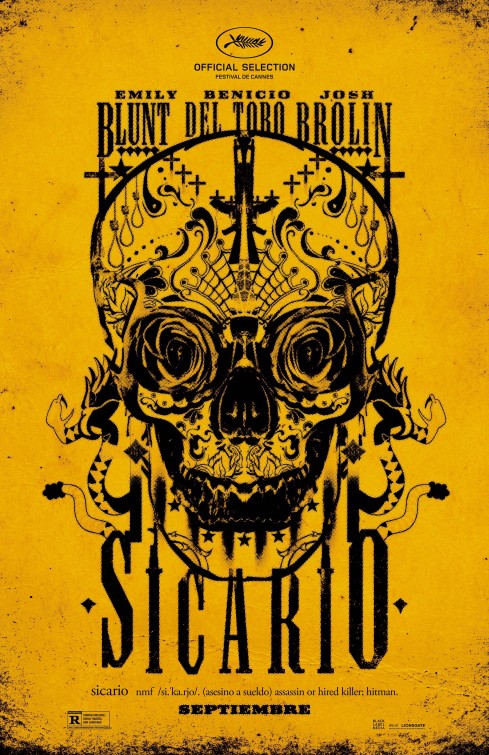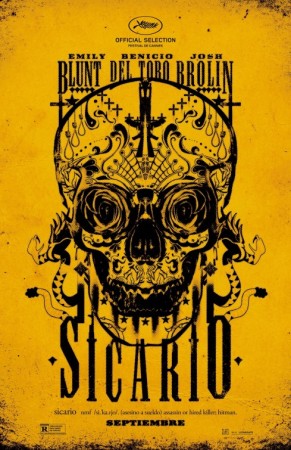 Stonewall
A film about the 1969 Stonewall riots in New York City where gay protesters demanded to be treated as equal. The film follows one young man (Jonathan Rhys Meyers) in the days leading up to the riots. The film has been criticized for its lack of minority characters.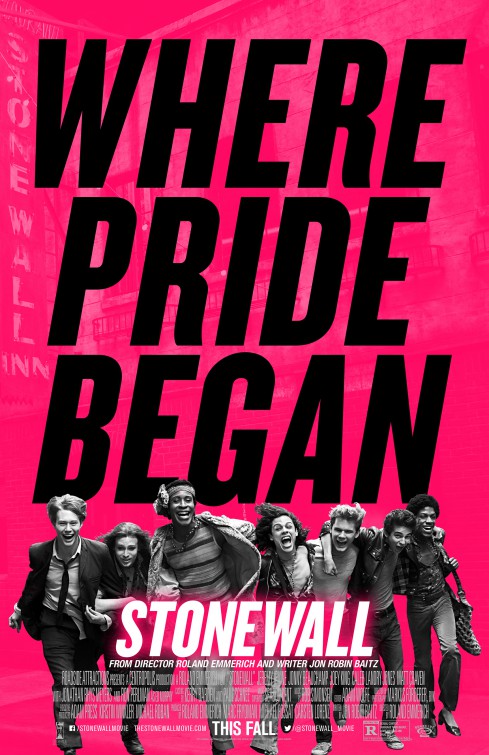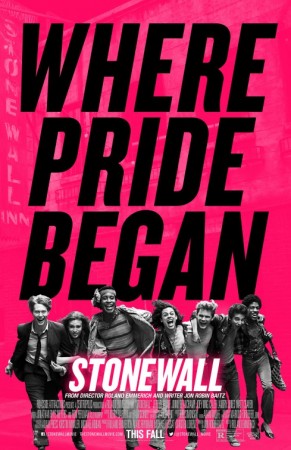 Everest
This eagerly awaited film has an all-star cast and is about the real-life 1996 Mount Everest expedition which led to the death of several climbers. Starring Jake Gyllenhaal as guide Scott Fischer, Josh Brolin as Beck Weathers and Vanessa Kirby as socialite Sandy Hill Pittman. Everest will also be screened in IMAX movie theatres.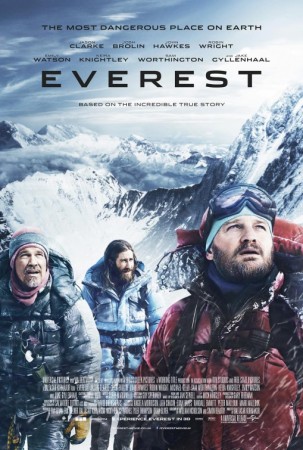 October:
Legend
A movie about London's most infamous gangsters – Ronald and Reggie Kray, also known as the Kray Brothers. Tom Hardy plays both brothers and his performance is said to be mesmerizing.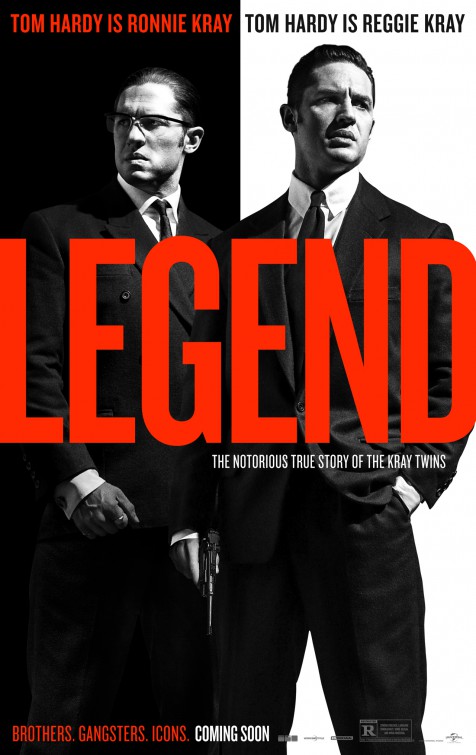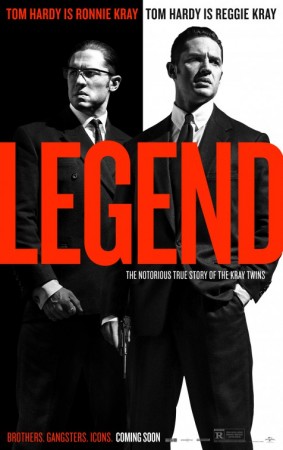 The Martian
Another eagerly awaited film is The Martian. Matt Damon plays an astronaut who is stranded on Mars. He's by himself and must figure out a way to survive and to signal earth as a sign that he is still alive. Jessica Chastain co-stars as the NASA scientist who believes that he is still alive.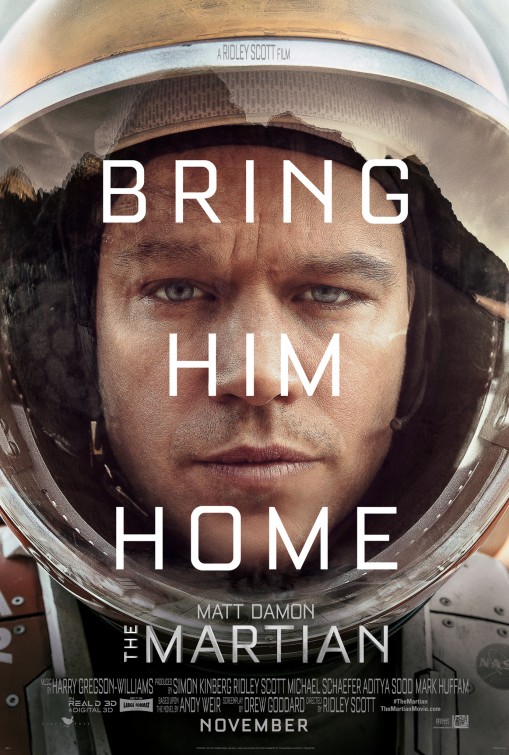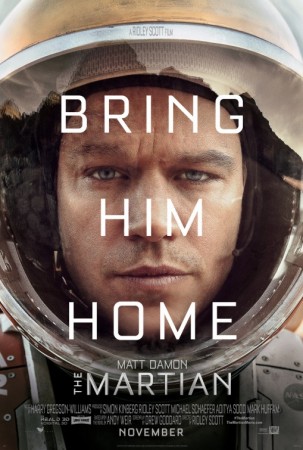 Pan
Unknown Australian Levi Miller was plucked from obscurity to play the lead role, Peter Pan, J.M. Barrie's beloved fictional character. Hugh Jackman plays pirate Blackbeard and Rooney Mara plays Tiger Lilly. This is a film for the entire family.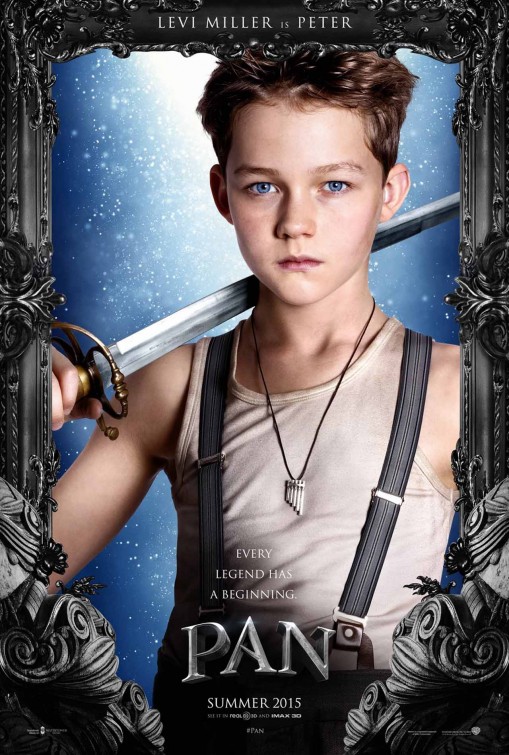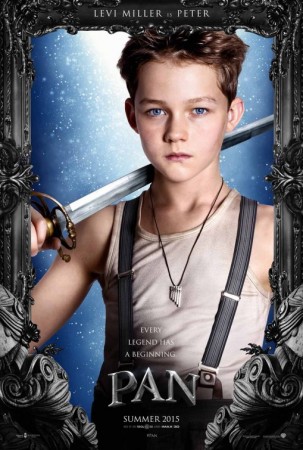 Steve Jobs
Michael Fassbender plays the late Steve Jobs, the man who made Apple a household name. Kate Winslet co-stars as his assistant Joanna Hoffman and Seth Rogen plays apple co-founder Steve Wozniak.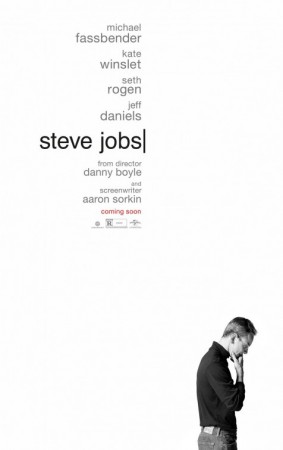 The Walk
The story of French high-wire artist Philippe Petit's attempt to cross the Twin Towers of the World Trade Center in 1974. Starring Joseph Gordon-Levitt as Petit.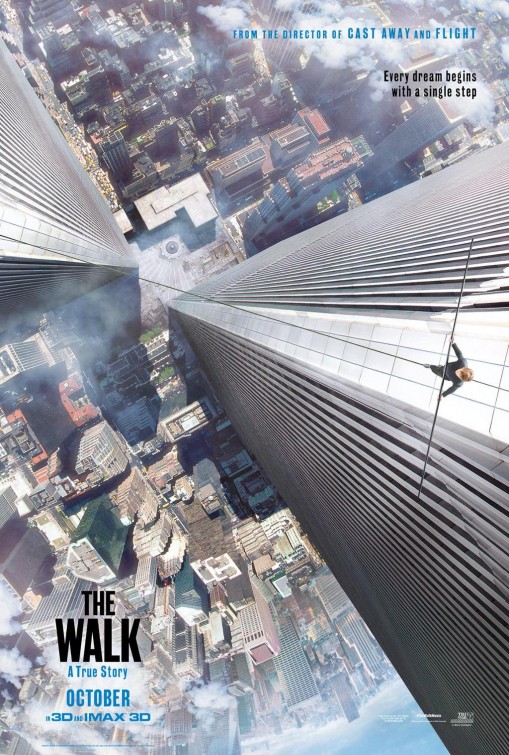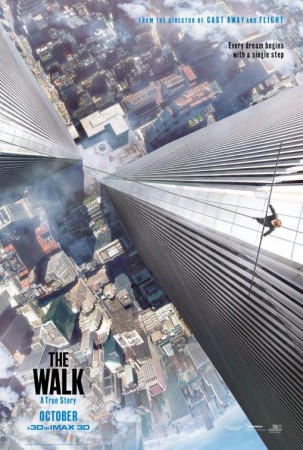 Bridge of Spies
Director Steven Spielberg, his first film since 2012's Lincoln, has Tom Hanks playing an American Lawyer recruited by the CIA to help rescue a pilot detained in the Soviet Union.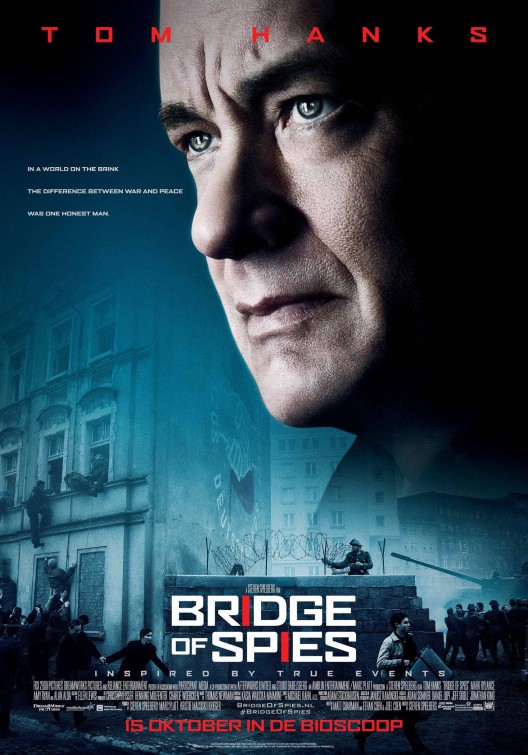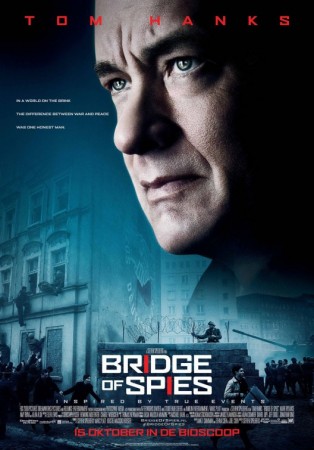 Truth
A behind the scenes look at CBS's 60 minutes incorrect investigation into U.S. ex-President George Bush's military service that ended Dan Rather's career. Robert Redford plays Rather while Cate Blanchett plays his producer Mary Mapes.
Rock the Kasbah
Bruce Willis plays a down on his luck music agent who discovers a new musical talent (played by Zooey Deschanel) and has her compete on an American Idol-type show. Directed by Barry Levinson. Also starring Kate Hudson and Bill Murray.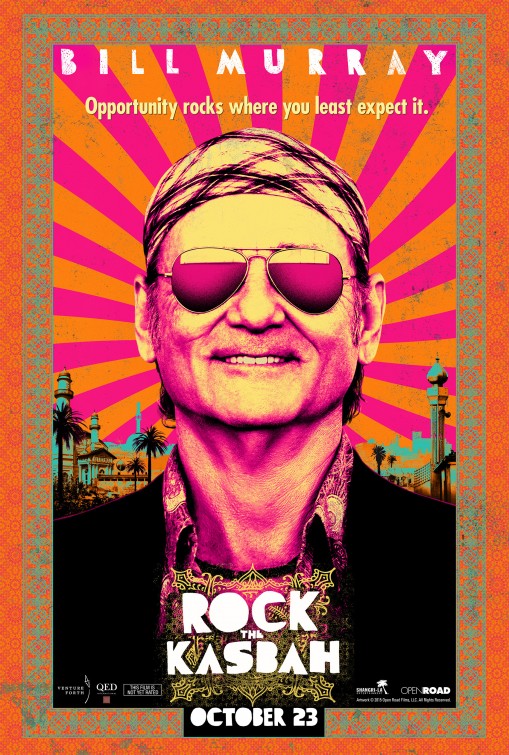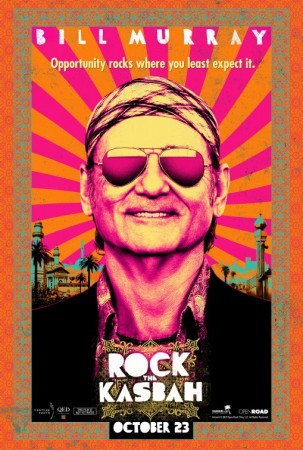 Burnt
Coming off his theatre role in London's Elephant Man, three-time Oscar nominee Bradley Cooper is a chef who has destroyed his career (and life) through the use of drugs. He decides to clean up his act and return to London to open up a restaurant to redeem himself. Sienna Miller co-stars as a chef who works alongside him.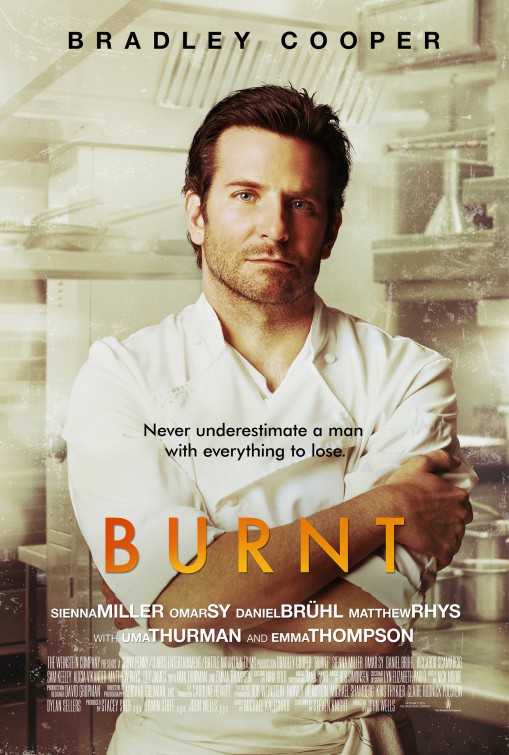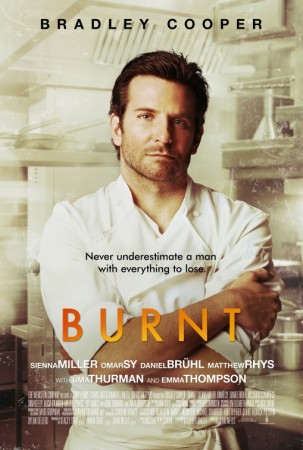 Suffragette
An all-star cast brings to life the early UK feminist movement as they fought for their right to vote. Meryl Streep (who is a shoo-in for an Oscar nomination for this role) stars alongside Carey Mulligan, Helen Bonham Carter and Anne-Marie Duff. Screenplay is by Abi Morgan (The Iron Lady, Shame).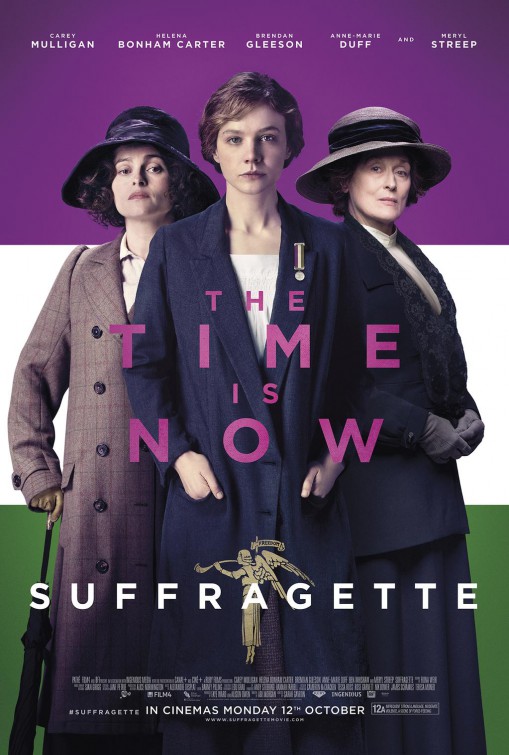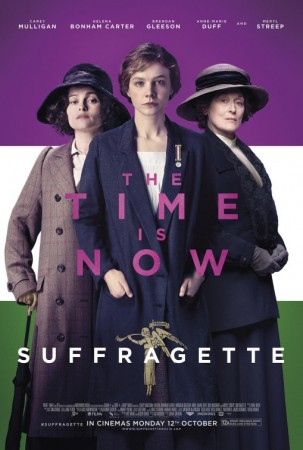 Our Brand is Crisis
Based on the documentary of the same name, Our Brand is Crisis is about America's involvement in the 2002 Bolivian presidential election. Starring Sandra Bullock and Billy Bob Thornton, and produced by George Clooney and Grant Heslov.
November:
The Peanuts Movie
Everyone in the world knows Charlie Brown and his ragtag group of friends which include Lucy, Linus and Peppermint Patty, and don't forget Snoopy, all from the cartoon which has been around for many generations. The Peanuts Movie is the first ever film with these characters, and in it we see Snoopy take on his enemy while Charlie Brown has problems for himself on the ground. This is sure to be a smash hit with not just children but adults alike.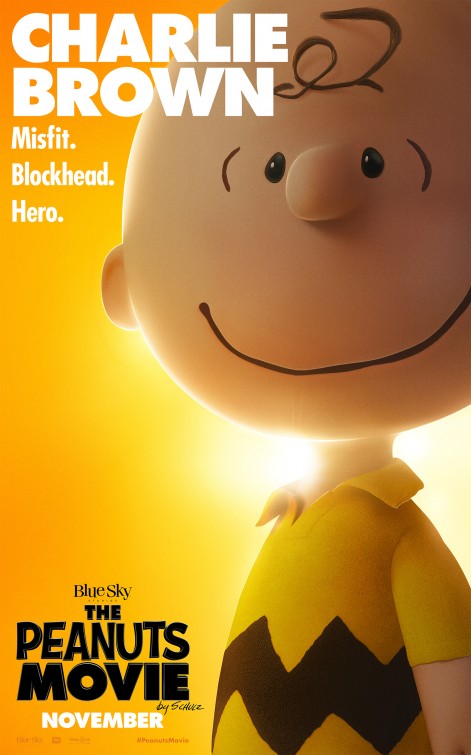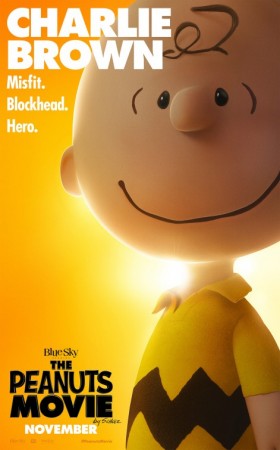 Spectre
Bond. James Bond. Daniel Craig continues his role as the world's greatest spy in the 24th James Bond film. In this one Bond comes face to face with a sinister organization called Spectre, with Ralph Fiennes taking over the role as M. Christoph Waltz is cast as the bad guy Franz Oberhauser.
Trumbo
Bryan Cranston stars as Dalton Trumbo, a screenwriter in 1940's Hollywood who gets blacklisted after he is confirmed to be a Communist. Diane Lane plays his wife while Helen Mirren plays gossip columnist Hedda Hopper.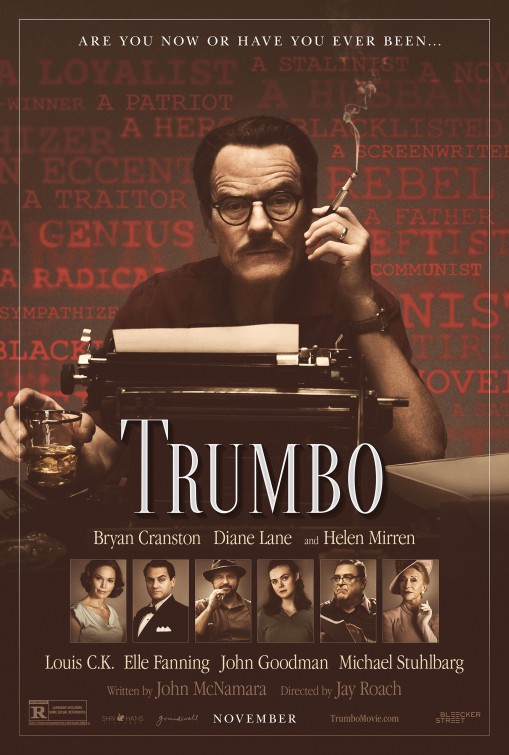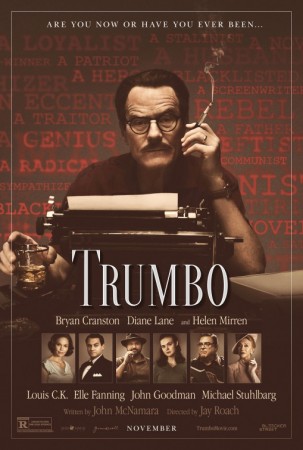 By The Sea
Mr. and Mrs. Pitt (Brad and Angelina Jolie) star in their first film together since Mr. and Mrs. Smith in 2005 (where they met and fell in love). Mr. Pitt had to take direction on this one from his wife, who also wrote it. It's about a couple who grow apart from each other but draw closer to strangers while they travel the countryside.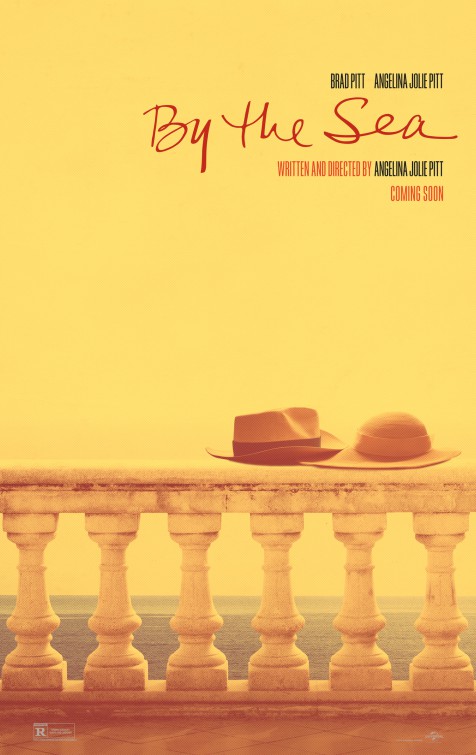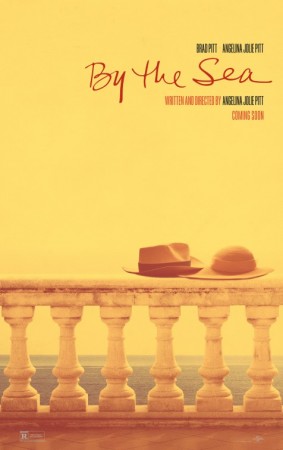 Love the Coopers
Four generations of the Cooper clan come together for a Christmas eve celebration, of course nothing goes to plan. An all star cast includes Marissa Tomei, John Goodman, Diane Keaton, Anthony Mackie and Olivia Wilde.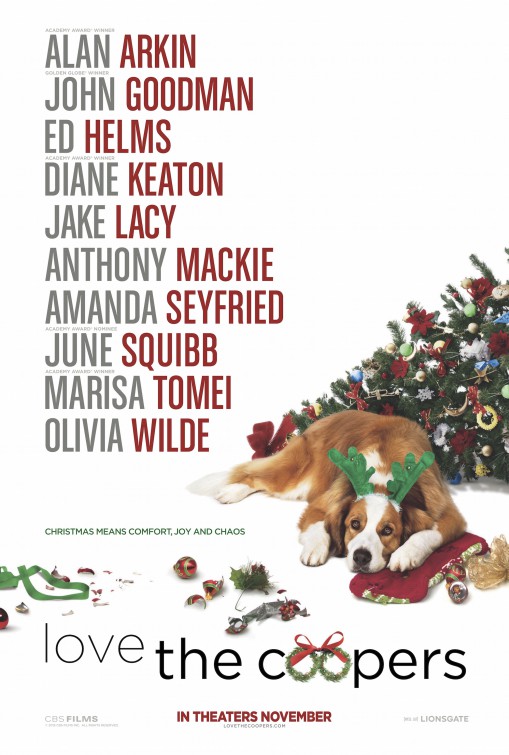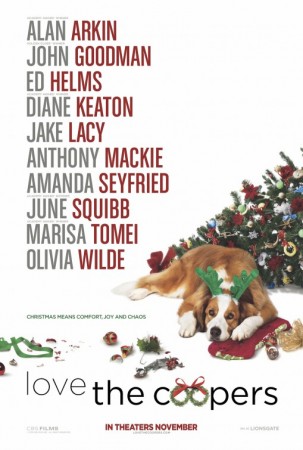 The Hunger Games: Mockingjay – Part 2
If you are a Hunger Games fan, you will know what this is all about. If you are not, skip to the next release.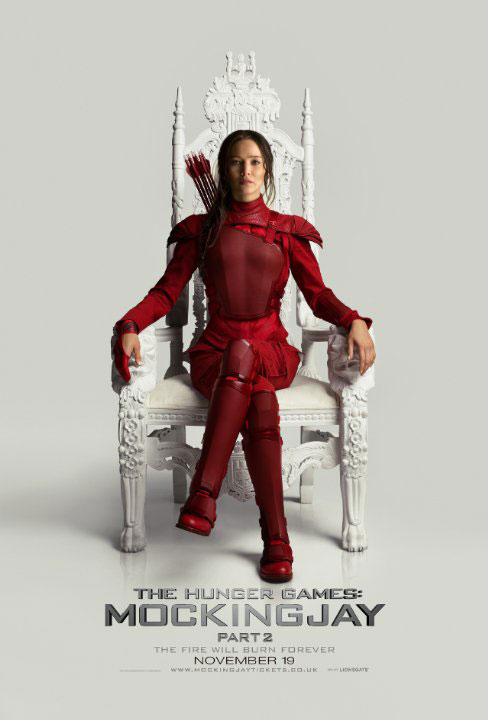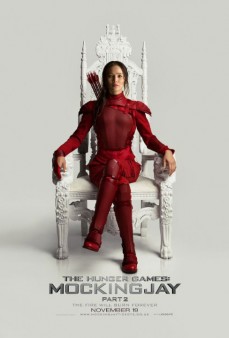 Carol
Carol tells the simple story of a 1950's department store clerk who falls for another woman. This one stars the can't miss Cate Blanchett, and is directed by Todd Haynes (Far From Heaven). With Rooney Mara.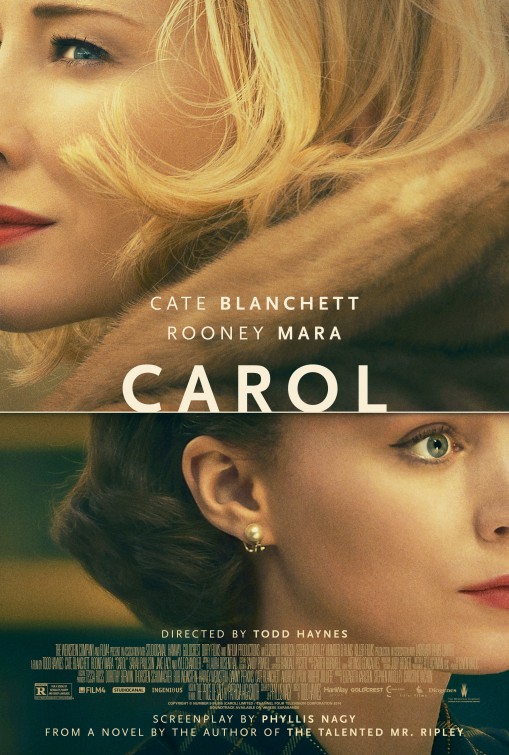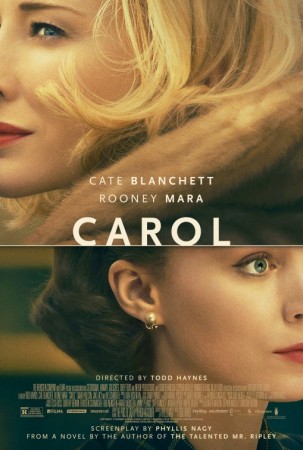 Creed
Rocky is back. Sylvester Stallone stars yet once again as Rocky, however, this time he is not in the ring. Creed focuses on the son of his late friend and former rival Apollo Creed. Michael B. Jordan plays the younger Creed.
The Night Before
Tag this one as The Bachelor at Christmas. Three friends look for the best of all Christmas Eve parties as their annual get togethers may be coming to an end. Starring Joseph Gordon-Levitt, Seth Rogen, Anthony Mackie, and Miley Cyrus (yes, Miley Cyrus).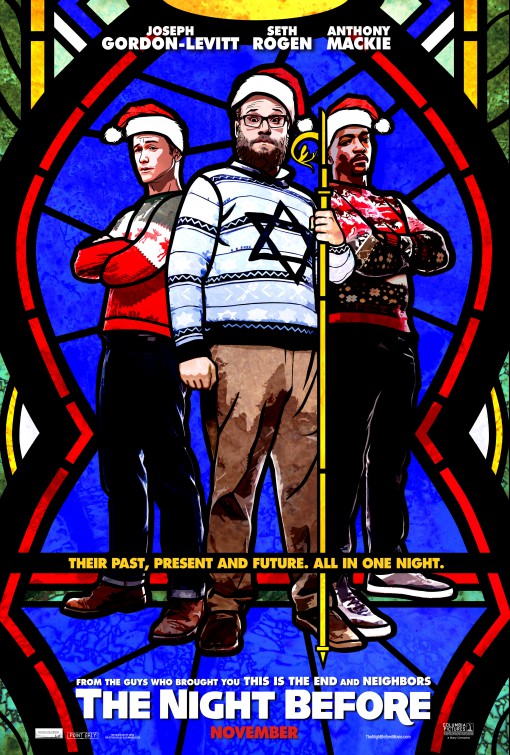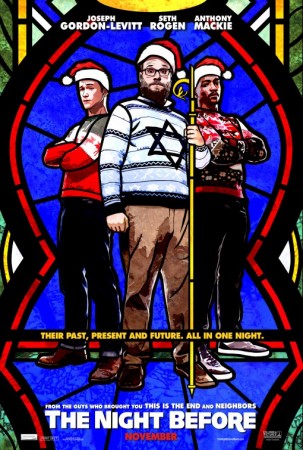 Victor Frankenstein
James McAvoy plays Frankenstein while Daniel Radcliffe plays his assistant Igor in this eagerly-awaited film that is told from Igor's perspective. Expect to be wowed.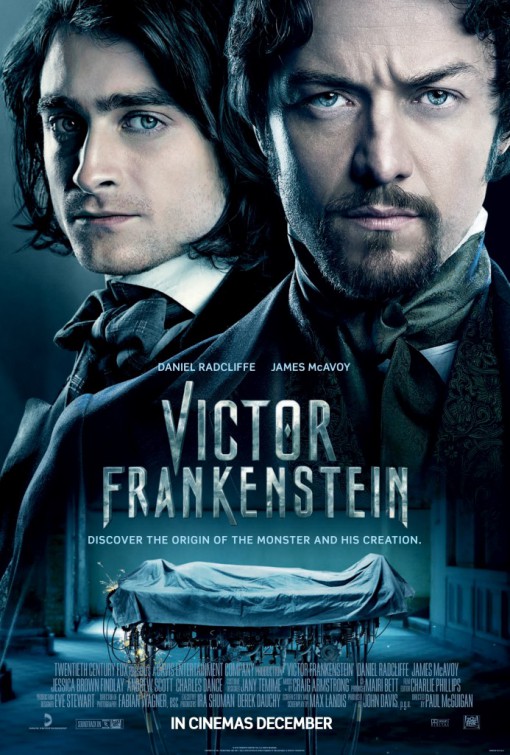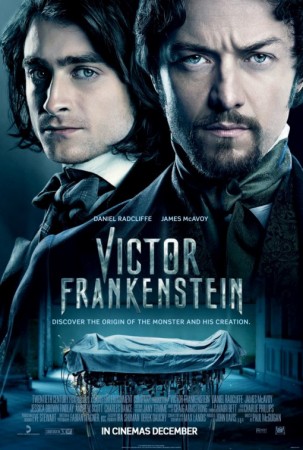 The Danish Girl
Expect Eddie Redmayne to be up for another Academy Award as the star of this film where he plays a man who becomes a transgender pioneer and the wife who stands by his side. The plot is similar to Xavier Dolan's masterpiece Lawrence Anyways, but in The Danish Girl, the leads are based on the lives of Danish artists Lili
Elbe and Gerda Wegener.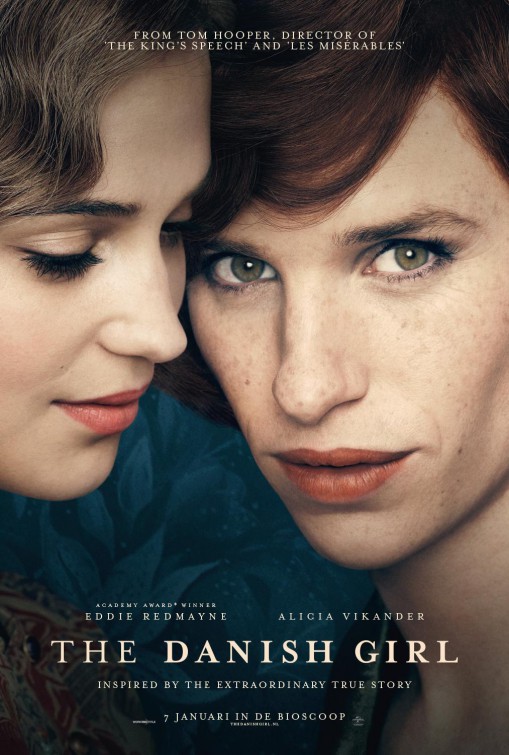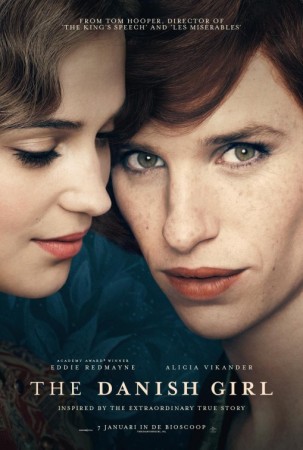 December sees a lot more films released, not only to cash in on the holidays, but also to be in contention for the year-end awards, with the first critics awards being announced around the beginning of December.