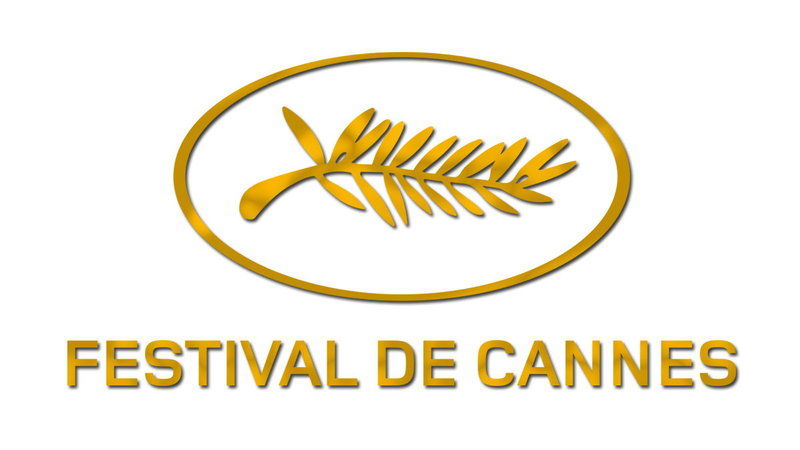 Where will the film business movers and shakers be from May 11th — May 22nd? In Cannes at the 69th annual  Cannes Film Festival. Anybody who is anybody in the film business will be spending at least one night in five-star hotels, riding in limousines, and walking down red carpets to the many premieres promoting their latest film. And this year, like all other years, the star wattage is turned on extra high. Offerings from Steven Spielberg, Woody Allen and George Clooney prove that this year's festival is no Sundance — it's better and bigger, warmer, and more expensive, with lots more sun and skin!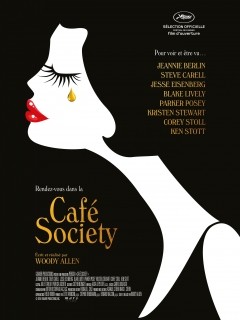 The opening night film of the festival is Woody Allen's 47th — Café Society. It's a romantic comedy-drama (of course) about a young man who arrives in 1930s Hollywood and gets swept into the whole scene. Jesse Eisenberg, Kristen Stewart and Blake Lively star.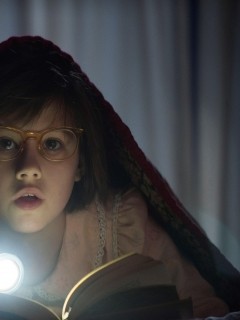 The BFG is Steven Spielberg's first live-action 3D film. Starring Mark Rylance, whom Spielberg directed to an Oscar for last year's Bridge of Spies, it's about a Big Friendly Giant from a magical land. Expect lots of buzz for this fantasy movie.
Jodie Foster is back at Cannes, this time as director of Money Monster. She directs an all-star cast about a broadcaster and producer who are held hostage in their own studio. Clooney, Julia Roberts and hot young star Jack O'Connell (71) star. The red carpet will be chock-a-block for this première.
Films in Competition include: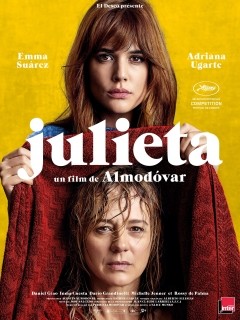 Julieta — Pedro Almodovar is back with another film about a woman's trials and tribulations.
Cannes darling, and wunderkind Xavier Dolan, is back at Cannes with his new film It's Only the End of the World. The 27-year-old wrote and directed this movie about a terminally ill writer (Gaspard Ulliel) who returns home after a long absence to tell his family that he is dying. Dolan has won an amazing 6 Cannes film prizes for his last four films, expect more accolades for this one as well.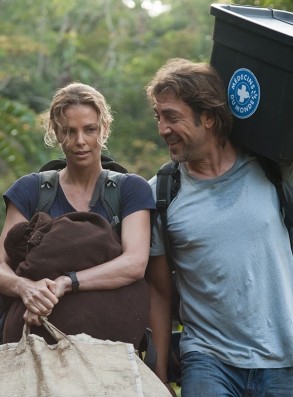 Sean Penn directs Charlize Theron and Javier Bardem in The Last Face, about a director of an international aid agency in Africa who meets a doctor amidst the turmoil of war around them.
There are 19 films competing in the festival's Un Certain Regard competition, including:
Captain Fantastic (USA) – Director Michael O'shea's story of reclusive single father of six kids who have to leave for the outside world, forcing them to rethink their existence. Viggo Mortensen stars.
The Red Turtle — a dialogue-less animated film from The Netherlands follows the major life stages of a castaway on a deserted tropical island.
Another film that is showing out of competition is Shane Black's The Nice Guys. Out in the U.S. on May 20th, Ryan Gosling, Matt Boner, Russell Crowe and Kim Basinger star in this film about a private detective who investigates the apparent suicide of a fading porn star in 1970's Los Angeles.
Director George Miller will be presiding over the jury this year, a jury that includes Kirsten Dunst, Donald Sutherland, and Vanessa Paradis (yes, Johnny Depp's ex).
British Film Director Andrea Arnold is represented by the film American Honey. Starring controversial actor Shia LaBeouf, it's a road movie about a group of traveling magazine salespeople.
The Neon Demon, from Nicolas Rinding Refn (Drive), is a horror thriller about an aspiring model whose youth and beauty are devoured by a group of beauty-obsessed women who will use any means to get what she has.
The Full line up of the festival is below:
Competition
Toni Erdman, directed by Maren Ade
Julieta, directed by Pedro Almodovar
Personal Shopper, directed by Olivier Assayas
American Honey, directed by Andrea Arnold
The Unknown Girl, directed by Jean-Pierre Dardenne and Luc Dardenne
It's Only the End of the World, directed by Xavier Dolan
Slack Bay, directed by Bruno Dumont
Paterson, directed by Jim Jarmusch
Rester Vertical, directed by Alain Guiraudie
Aquarius, directed by Kleber Mendonca Filho
From the Land of the Moon, directed by Nicole Garcia
I, Daniel Blake, directed by Ken Loach
Ma'Rosa, directed by Brillante Mendoza
Bacalaureat, directed by Cristian Mungiu
Loving, directed by Jeff Nichols
The Handmaiden, directed by Park Chan-Wook
The Last Face, directed by Sean Penn
Sieranevada, directed by Cristi Puiu
Elle, directed by Paul Verhoeven
The Neon Demon, directed by Nicolas Winding Refn
Un Certain Regard
Varoonegi, directed by Behnam Behzadi
Apprentice, directed by Boo Junfeng
Voir du Pays, directed by Delphine Coulin and Muriel Coulin
La Danseuse, directed by Stephanie di Giusto
Clash, directed by Mohamed Diab
La Tortue Rouge, directed by Michael Dubok de Wit
Fuchi Bi Tatsu, directed by Fukada Koji
Omar Shakhsiya, directed by Maha Haj
Me'Ever Laharim Vehagvaot, directed by Eran Kolirin
After The Storm, directed by Kore-Eda Hirokazu
Hymyileva Mies, directed by Juho Kuosmanen
La Large Noche de Francisco Sanctis, directed by Francisco Marquez and Andrea Testa
Caini, directed by Bogdan Mirica
Pericle Il Nero, directed by Stefano Mordini
Captain Fantastic, directed by Matt Ross
The Transfiguration, directed by Michael O'Shea
Uchenik, directed by Kirill Serebrennikov
Out of Competition
The BFG, directed by Steven Spielberg
Goksung, directed by Na Hong-Jin
Money Monster, directed by Jodie Foster
The Nice Guys, directed by Shane Black
Special Screenings
L'ultima Spiaggia, directed by Thanos Anastopoulous and Davide del Degan
A Chad Tragedy, directed by Mahamat-Saleh Haroun
The Death of Louis XIV, directed by Albert Serra
Le Cancre, directed by Paul Vecchiali
Midnight Screenings
Gimme Danger, directed by Jim Jarmusch
The Train to Busan, directed by Yeon Sang-Ho
Cannes will wrap up its last night with a highly exclusive awards ceremony, and then the next day the rich and famous will flock to Monte Carlo for the Grand Prix, leaving other people to clean up their messes in Cannes.