Trying my best to focus on the oily cake and not the negative space at its center, I'd posit that the past several months have at least offered me the opportunity to lock the door and settle in with a stack of discs, allowing a welcome escape as I hoe my best through this tough row we all face. Keyboard newly disinfected, hands freshly sanitized, I hereby submit my picks for some of the best Blu-rays and DVDs from the Spring and Summer of 2020.
FUNNY LADIES:
Fleabag Season 1 Blu-ray (Screen Media)
The Mindy Project The Complete Series Blu-ray
30 Rock The Complete Series Blu-ray
Unbreakable Kimmy Schmidt The Complete Series Blu-ray (all three Mill Creek Entertainment)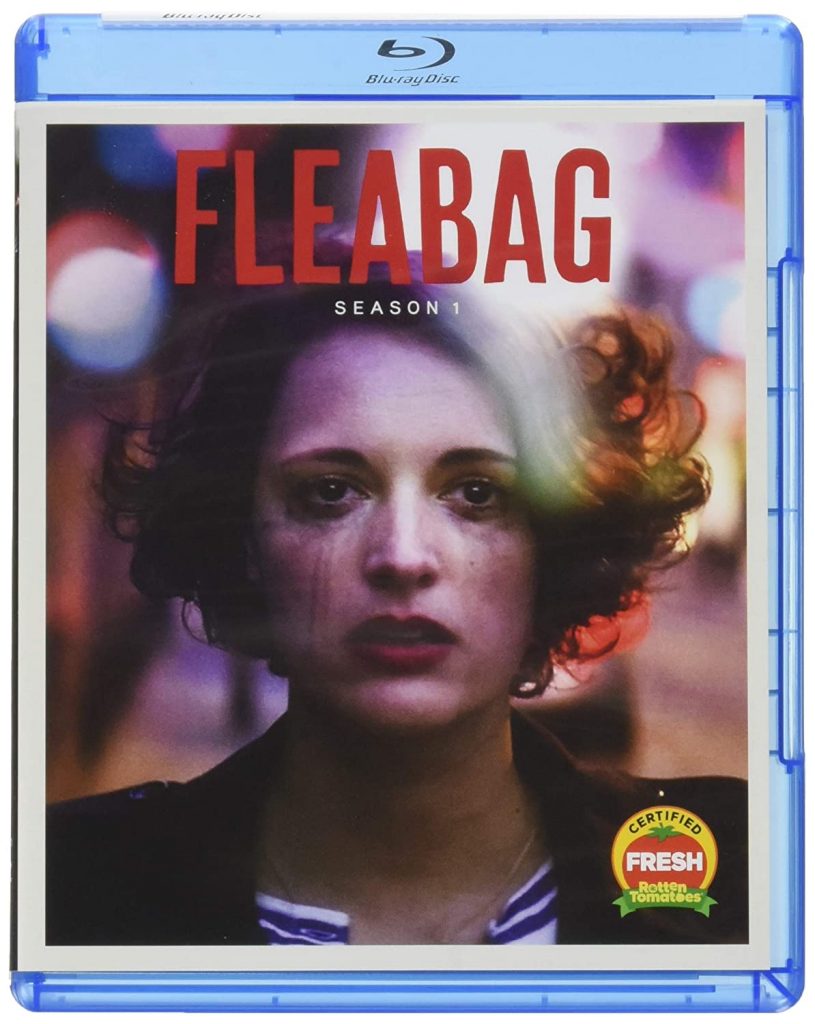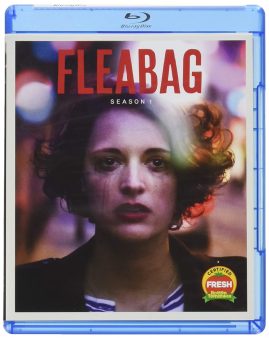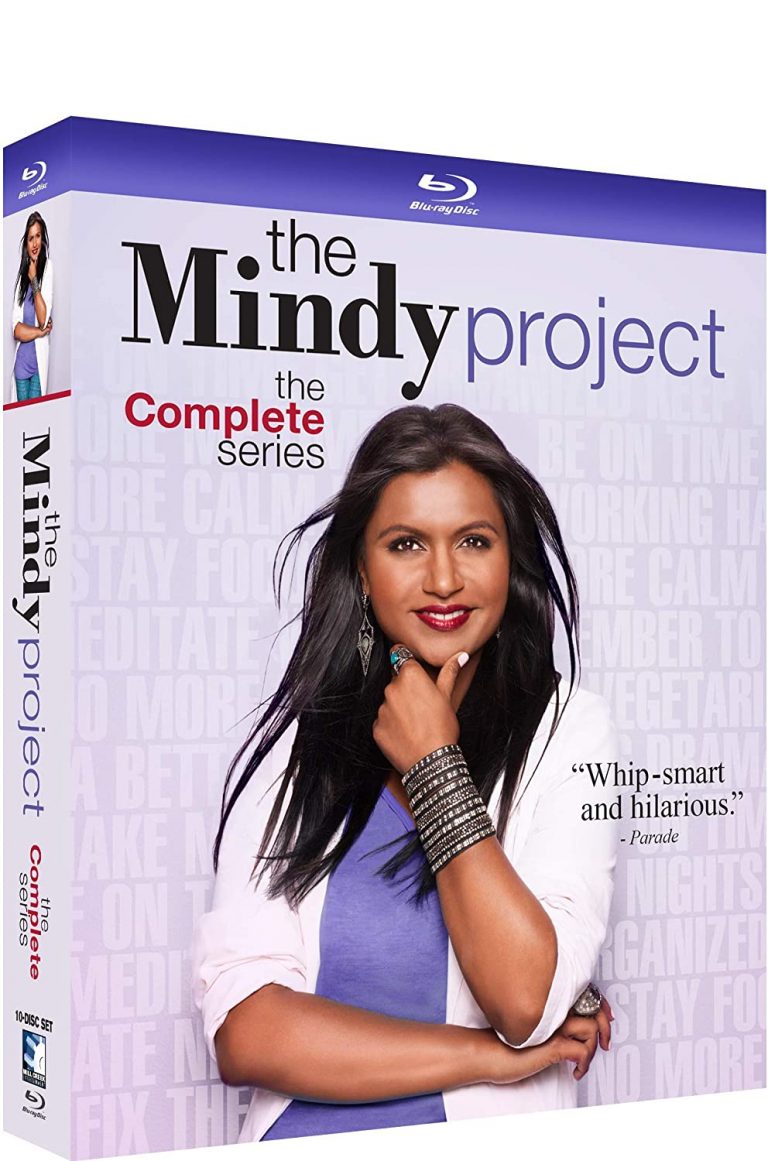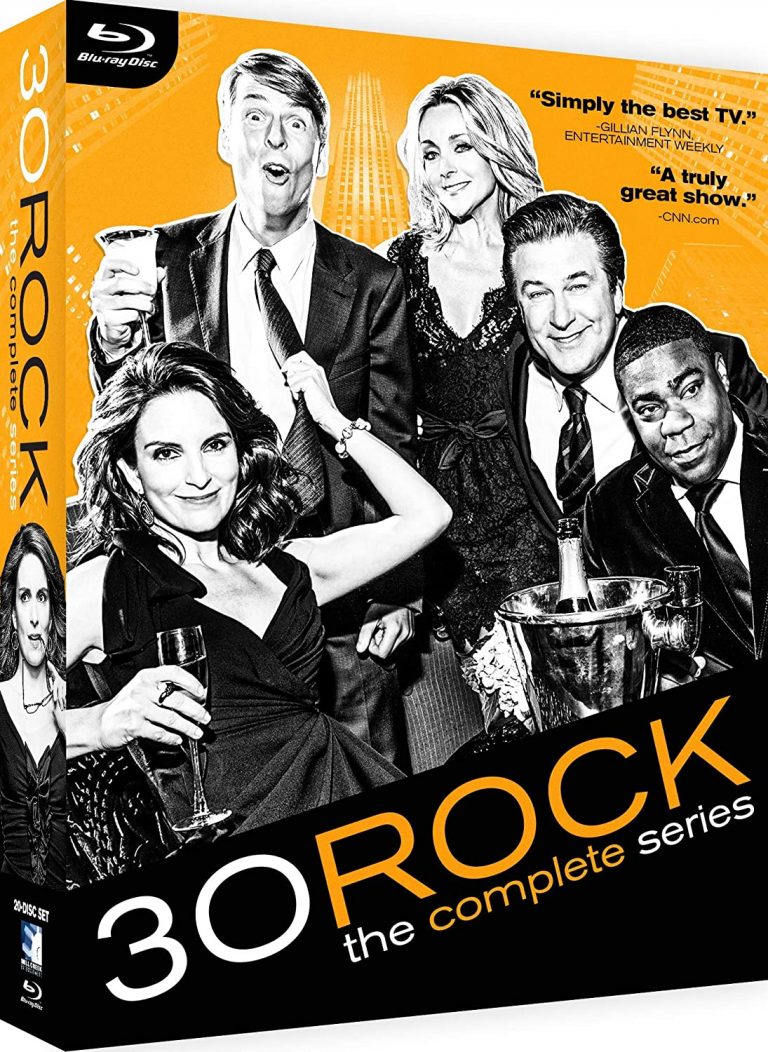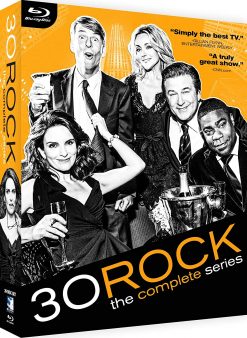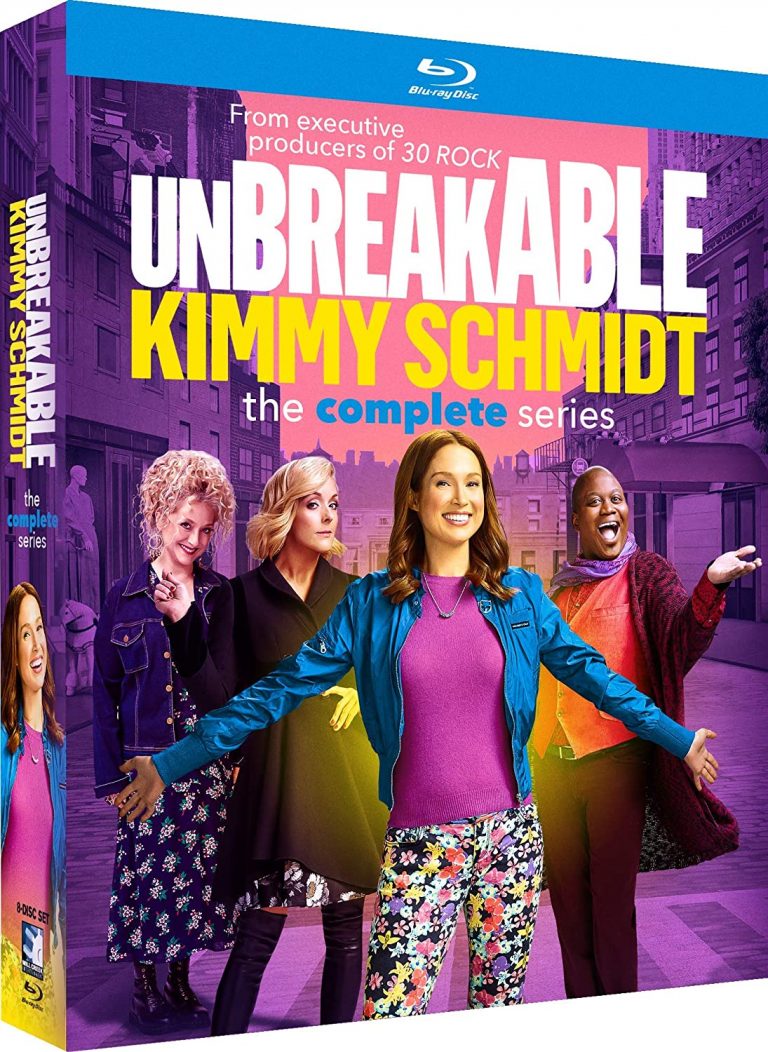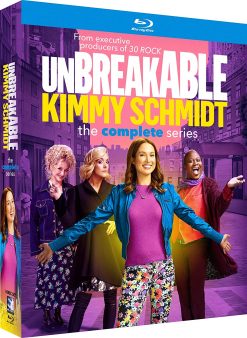 Assuming you're not easily offended, Fleabag is simply must-see entertainment. Created by, starring, and every episode written by Phoebe Waller-Bridge, it exudes a unique comedic voice matched only by its fearlessness in tackling issues of life, love, theft, family and so much more with an unflinching eye. She's one of those sublime talents for whom one of her frequent glances at the camera, in gleeful defiance of the fourth wall, is enough to trigger an honest giggle, if not a full-on fit of laughter. Crass, opinionated, tough yet vulnerable Fleabag (that's apparently her character's name although I don't recall her ever being called that in the show) proves–particularly in her encounters with as her irksome stepmom-to-be (Oscar-winner Olivia Colman)–that people rarely fit into neat little boxes. The six 20-odd-minute episodes on this single-disc fly by, unencumbered by extras, which is too bad since Ms. Waller-Bridge seems like she'd be a hoot behind the scenes.
The subsequent three series in this group are more, dare I say, "Hollywood," with lovably quirky heroines surrounded by a wacky supporting cast. Originally on Fox for the first three of its six seasons before switching to Hulu, The Mindy Project saw the remarkably gifted writer/performer (and sometimes director) Ms. Kaling go from the ensemble of The Office to starring as Dr. Lahiri, OB/GYN. Determined to do her show–a post-modern romantic comedy–her own way (indeed, each of the six 2012-17 seasons range from 10 to 26 episodes), she's a smart, strong female protagonist… who somehow managed to ruffle feathers for not being sufficiently feminist. You really can't please everybody, can you? This ten-disc set brings it all together with deleted scenes and gag reels.
While younger generations might love her best for Mean Girls, for me Tina Fey and the gang at 30 Rockefeller Plaza–where the two live episodes were actually recorded–are her greatest legacy. Mining her days in front of and behind the Saturday Night Live cameras for this off-kilter look at the production of a weekly comedy/variety show, she headlines as Liz Lemon, a great boss, steadfast and talented, despite her often-disastrous personal life. Truly one of the most enjoyable network sitcoms of all time (back before binging was a thing, I would devour the 22-minute forays on DVD), 30 Rock attracted A-list guest stars, while series regular Alec Baldwin showed us all how funny he could be. Tina is so brainy, she surely knew she had a hit on her hands, and so these sets are adorned with copious extras, a joyful supplement and a fascinating glimpse into the creative process.
Following her success on NBC, Ms. Fey headed to Netflix to co-create with Robert Carlock the high-concept Kimmy, about a rescued cult member discovering her new life in The Big Apple. A post-Office Ellie Kemper lands here in a role so wonderfully suited to her strengths as the plucky, wide-eyed title character, her strong-yet-adorable performance somehow elevating the already wild adventures to unexpected heights. Here again, a who's-who of supporting players joined in across the four seasons/51 episodes spanning 2015 to 2019. There are no extras in this eight-disc set and, worth noting, the 2020 interactive reunion movie Kimmy vs the Reverend is not included here.
And did anybody else think there was a "The" in front of the title?
---
Rock & Roll Hall of Fame: In Concert — The Blu-ray Collection (Time Life)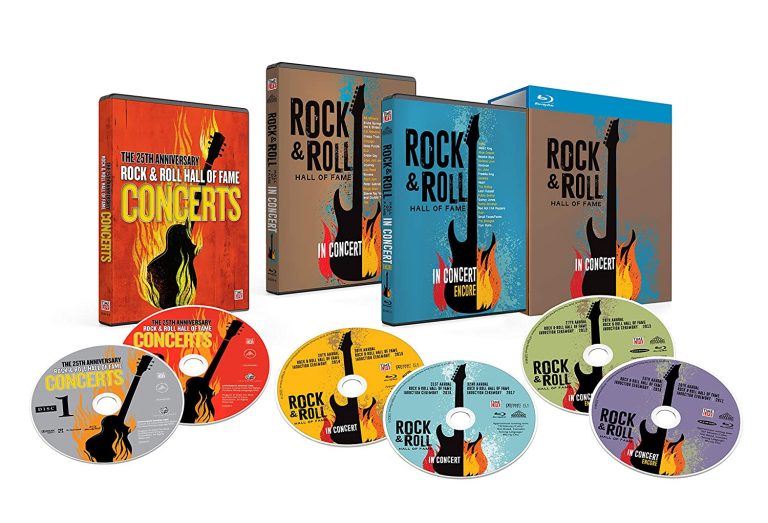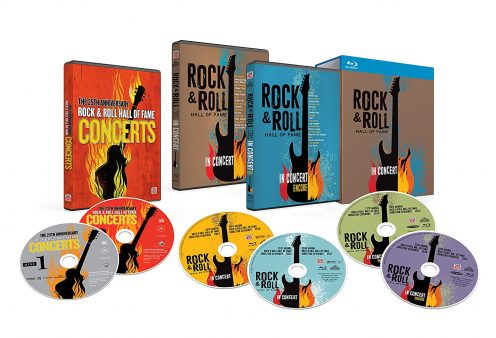 Musicians are themselves fans of their fellow musicmakers, and the sense of history and true celebration is palpable as we navigate the 20+ hours contained in Time Life's six-disc slipcased set. The first of the three distinct Blu-ray pairings collects dozens of performances from 2010-2013, the "Encore" covers 2014-2017, and Discs 5 & 6 serve up the silver anniversary concert so huge, it required two nights back in 2009. I could sit here and try to list the 164 songs and countless players, but instead I recommend you keep watching and likely go–as I did–from learning about bands you never really knew about before to rediscovering old familiar tunes to just plain "WOW!" Of course, these ceremonies have become legendary for their once-in-a-lifetime ("once-in-a-'time-life'"?) team-ups and one-night-only super-groups, so prepare for some ear-opening surprises and new-favorite renditions. Yes, we can feel the parameters of "rock" loosen over time, but is broadening our tastes such a bad thing? No matter: That's why the remote has a skip button. Deeper than a jukebox, which would have been awesome, this presentation frames the iconic musicians and their work with memorable introductions and speeches that add context, while the DTS-HD Master Audio 5.1 mix captures the power and scope of the performances, also adding a significant crowd presence which appropriately expands the experience.
For the country music crowd, Time Life has also dropped their first CMA Awards Live Blu-ray with two hours of performances and collabs from the likes of Jason Aldean, Kenny Chesney, Blake Shelton, Carrie Underwood and Keith Urban, spanning 2008-2015.
---
Twilight Zone Season One Blu-ray (CBS/Paramount)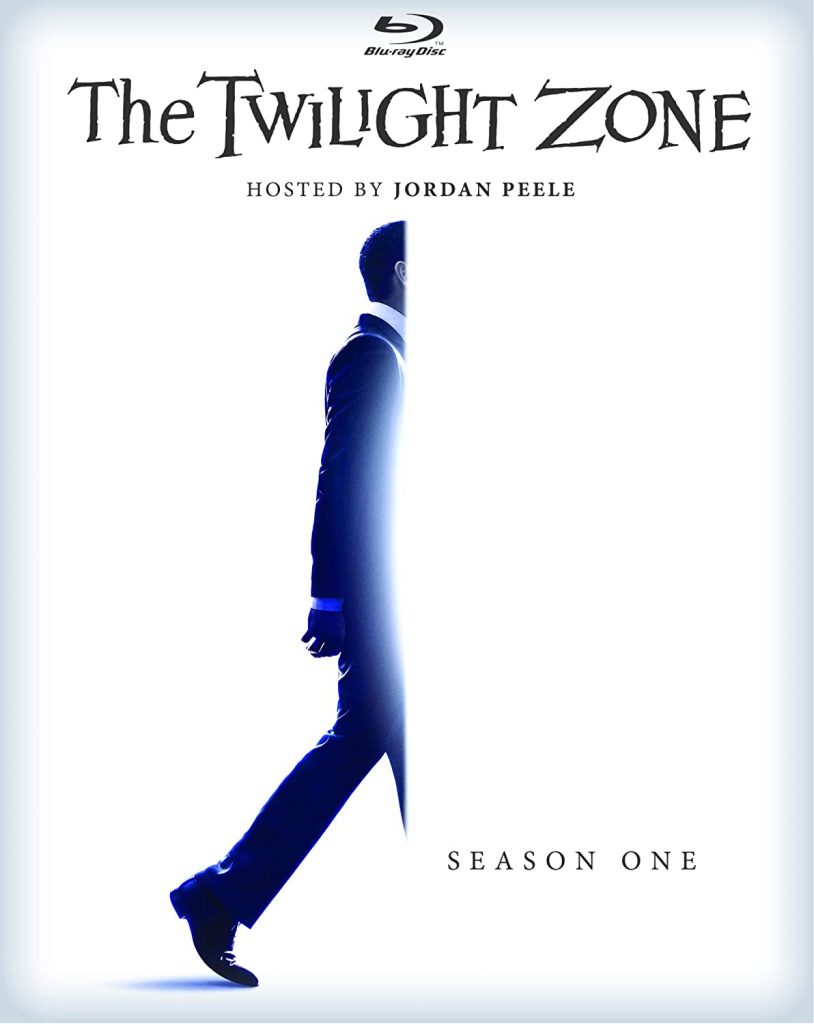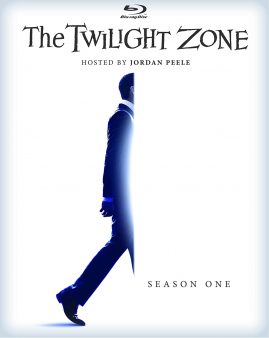 This CBS All Access reboot is now the fourth attempt at a weekly series (not counting the 1983 movie, naturally) of Rod Serling's anthology that has inspired generations of fans and filmmakers. "Creator"/Executive Producer/Host/Narrator/Etc. Jordan Peele brings his tremendous imagination to bear, with these fresh installments, at turns thought-provoking and thrilling. Thanks to its streaming format, the show exploits the freedom to vary its episode lengths, rather than rushing the longer narratives or padding the shorter ones, the latter being something of a problem with the 1959-1964 run, as I look back with modern eyes. The callbacks to the original show are sincerely nostalgic, none more so than the supplied black-and-white versions of these ten 2019 episodes. The above-average complement of extras includes deleted and extended scenes, three audio commentaries and a deep look behind the scenes.
---
Laurel & Hardy: The Definitive Restorations Blu-ray (Kit Parker Films/MVD Entertainment Group)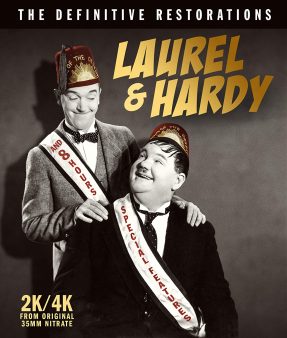 The comedy duo of Stan Laurel and Oliver Hardy has endured for generations, but the release of this recent set has made me realize that they've largely faded away in recent years. Part of the reason might have been the poor technical quality of their body of work, which had seriously degraded over time and in some cases been considered lost forever. Jeff Joseph and SabuCat Productions, along with the UCLA Film & Television Archive and the Library of Congress, have undertaken a years-long restoration, focusing here on 16 short films (which were all the rage in the 1930s) plus two feature films, Sons of the Desert and Way Out West. For these 1080p Blu-rays, 2K and 4K transfers were created from the best available 35mm elements, including the original nitrate camera negative in some cases, ridding the films of distracting weave, flicker and the general murk that has obscured the image for decades. There's also a solid day's worth of audio and video extras including commentaries, interviews, thousands of photos plus rarities like their only known bloopers/outtakes and a full restoration of their one surviving color film, the USDA-produced short Tree in a Test Tube. All the above is terrific, but best of all is the opportunity to rediscover the archetypal slapstick antics of Stan & Ollie.
---
The Affair The Complete Series DVD (CBS/Showtime/Paramount)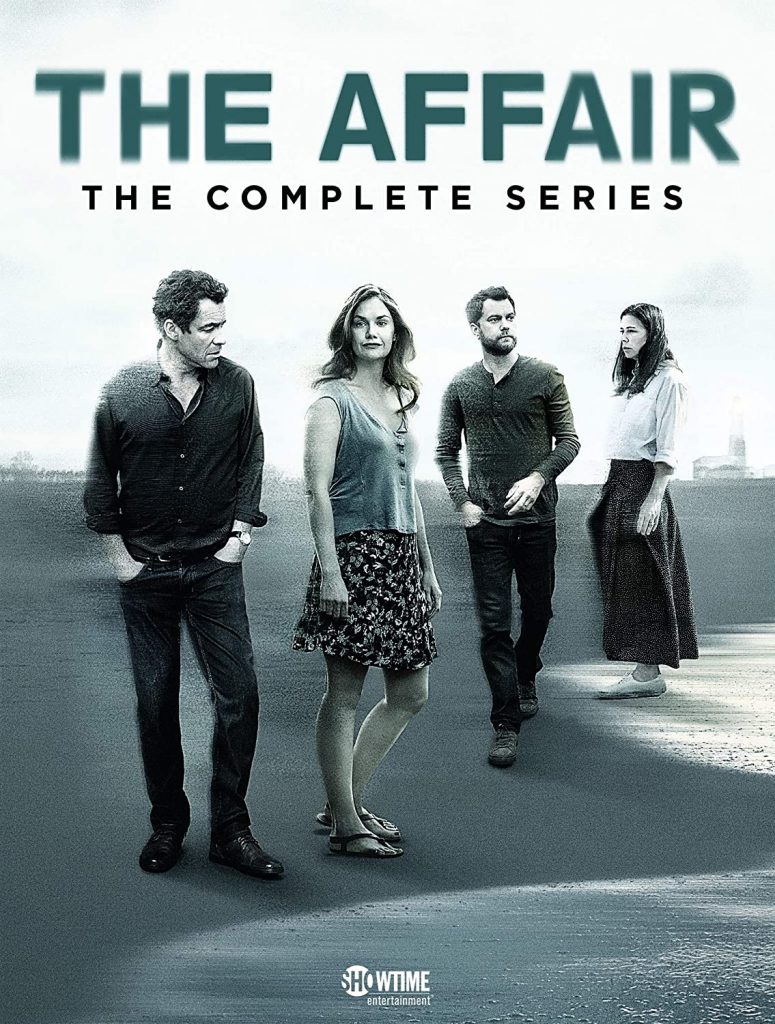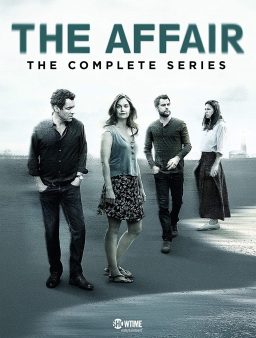 It began as a captivating drama with a fascinating hook: The romantic dalliances of frustrated would-be novelist/family man Noah (Dominic West) and winsome yet deeply sorrowful waitress Alison (Ruth Wilson) were recounted from their two distinct points-of-view each episode. The differences can be quite subtle, demanding viewers to pay close attention, while adding dimension as we pondered the reasons for the disparities. This basic premise grew to include other characters, first in surprising and genuinely clever ways that enhanced the experience. Soon enough, it lost its focus however, devolving into soap opera… and even a bit of science fiction by the sometimes-future-set fifth-and-final season. Fraught with the mundane, almost as if they didn't know where to take these characters past the first couple of years, The Affair kept me coming back because I was invested in Noah and his long-suffering wife, Helen (Maura Tierney), but too often the trendy, borderline-silly plots left it feeling like a slog. It was never quite popular enough to ever rate a Blu-ray release I guess, so this DVD set collects the featurettes from the individual seasons plus a new one that wraps it all up, and not a moment too soon.
---
Castle Rock The Complete Second Season Blu-ray (Warner)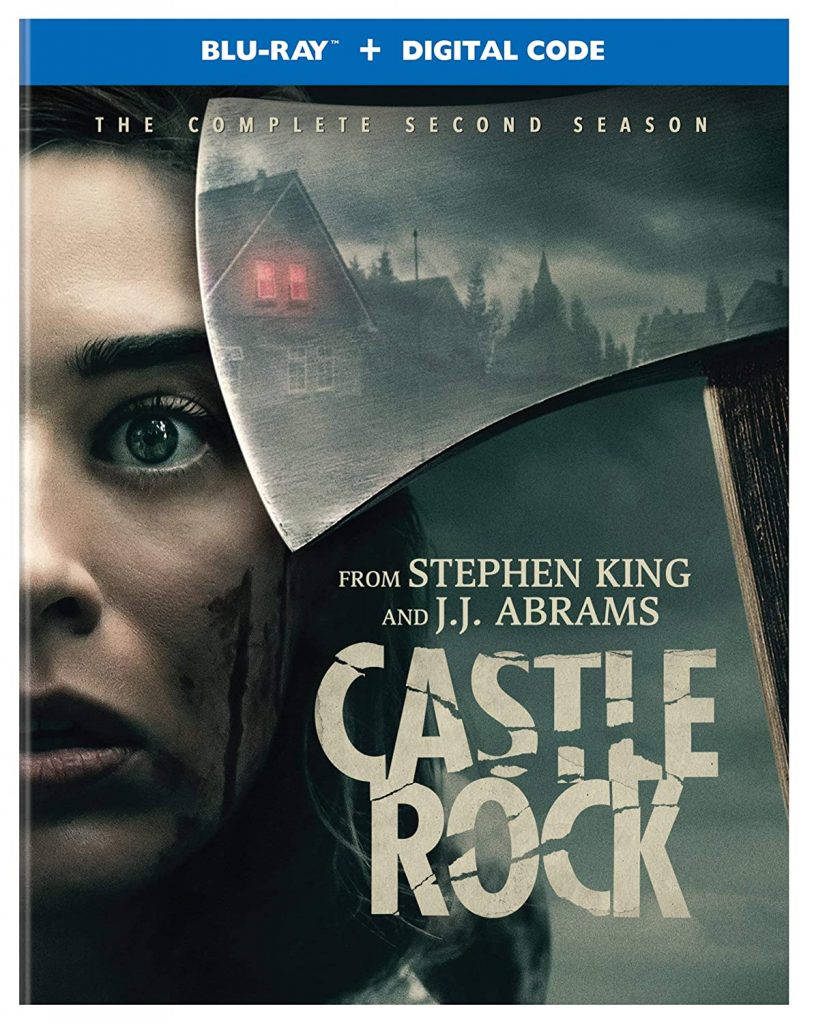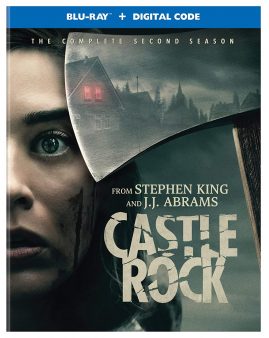 I've been burned by promises such as "inspired by the works of" and "set in the universe of" before, and so Hulu's mystery/thriller series Castle Rock arrived as quite a pleasant surprise. The more you know about the vast body of work from horror writer Stephen King, the more you're likely to enjoy this expanded narrative, centering on the fictional town where so many of his tales play out. Owing to outstanding small-screen writing and directing, the show combines familiar characters and story points to engaging effect, as we catch up with the likes of troubled nurse Annie Wilkes–she of Misery fame–brought to new life by an inspired Lizzy Caplan in an elaborate "origin" of sorts that forms the backbone of this entire season. (Other casting coups have included Season One's Sissy Spacek–formerly Carrie, from King's first movie/novel–and now Tim Robbins, long ago redeemed at the town's notorious prison, here portraying the patriarch of the local crime family.) Frequent flashbacks help put the dark, rather intricate past of this seemingly quaint little hamlet into perspective, as we see key events unfold and the characters as their younger selves. The sole bonus feature is an in-depth look at Annie and the nature of murderesses, best watched after the ten episodes.
Tom Clancy's Jack Ryan Season Two (Paramount)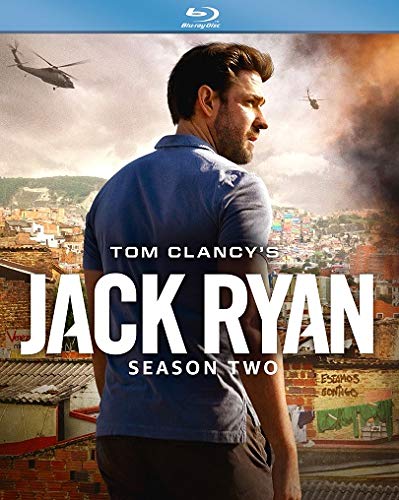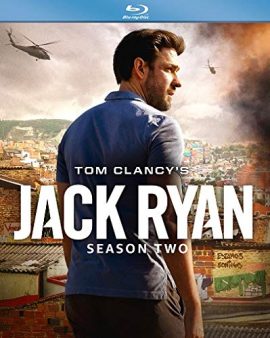 The Amazon streamer is back, and it lets Jack (John Krasinski, yet another Office vet) do what he does best: trot around the globe to get to the bottom of a high-stakes plot, this time involving the shady-AF president of Venezuela and some possibly illegal arms sales, with massive implications. As too often happens to our favorite CIA analyst, the consequences hit close to home, even as he's joined in this season's hunt by Noomi Rapace as a German intelligence agent for yet another well-crafted, suspenseful adventure. Once again embracing Dolby Atmos across its two discs/eight episodes for an enjoyable home theater presentation, this Season Two set also contains exclusive deleted scenes: seems like extras remain something that physical media does better than streaming.
---
Wonder Woman The Complete Collection Blu-ray (Warner)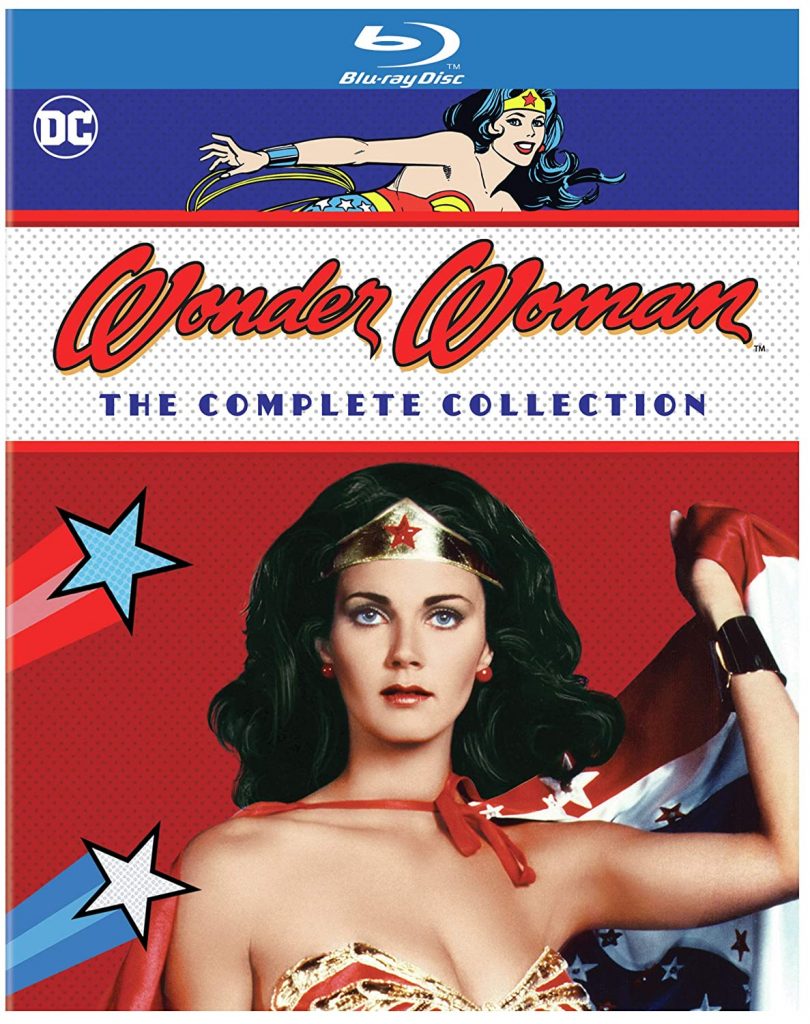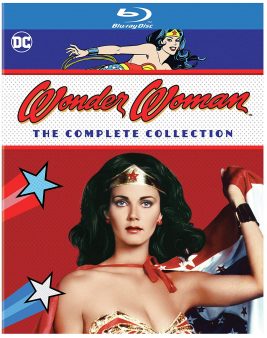 The charm and star quality of Lynda Carter is a rare and beautiful thing, and surely Wonder Woman never would have gone from pilot to three seasons without her. Her TV adventures began in a comic-book-accurate World War II period, thwarting some outlandish schemes by Nazis and others, her obdurate naiveté often lending a comedic air. The first season is arguably still the most enjoyable (this is where we will find young Debra Winger as Wonder Girl), with a sudden transition to a contemporary setting for the second and third, redubbed The New Adventures of Wonder Woman. Primarily made as a cost-cutting measure, this change brought somewhat more mundane storylines, generally more serious in tone although more often than not with a bit of a sci-fi spin. Now in a post-Gloria Steinem milieu, she was less apologetic and more forthright, both as superheroine and as alter-ego Diana Prince. There are plenty of trendy trappings of the era (skateboarding!) but, perhaps as a consolation to fickle audiences, Ms. Carter's costume was updated to reflect less, umm… puritanical standards.
The pilot movie and all 59 episodes are gathered on ten discs for this set, likely shot on 35mm film as was common in the '70s, here "newly remastered" for high def at the proper 4:3. No new extras are provided but the two audio commentaries and three solid featurettes from the original DVD releases are thankfully ported over.
---
Paramount Classics on Blu-ray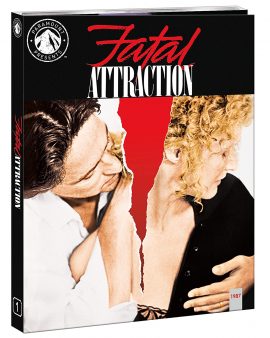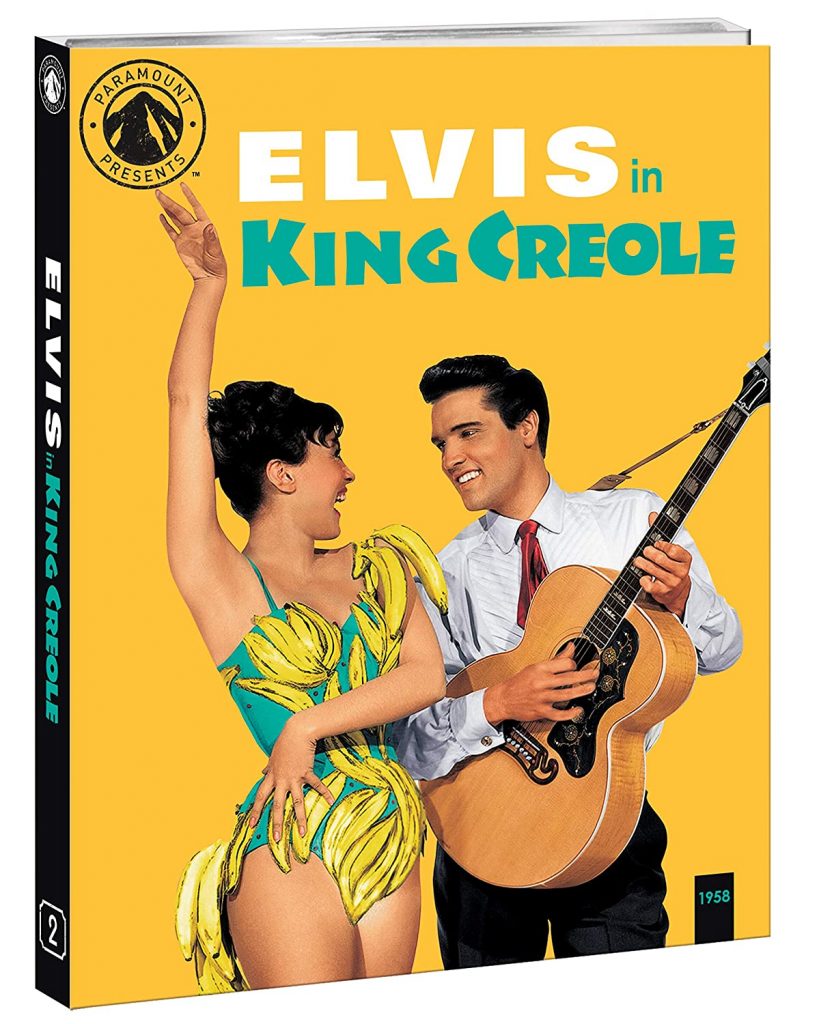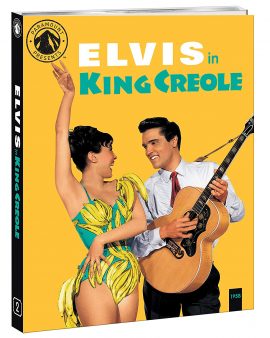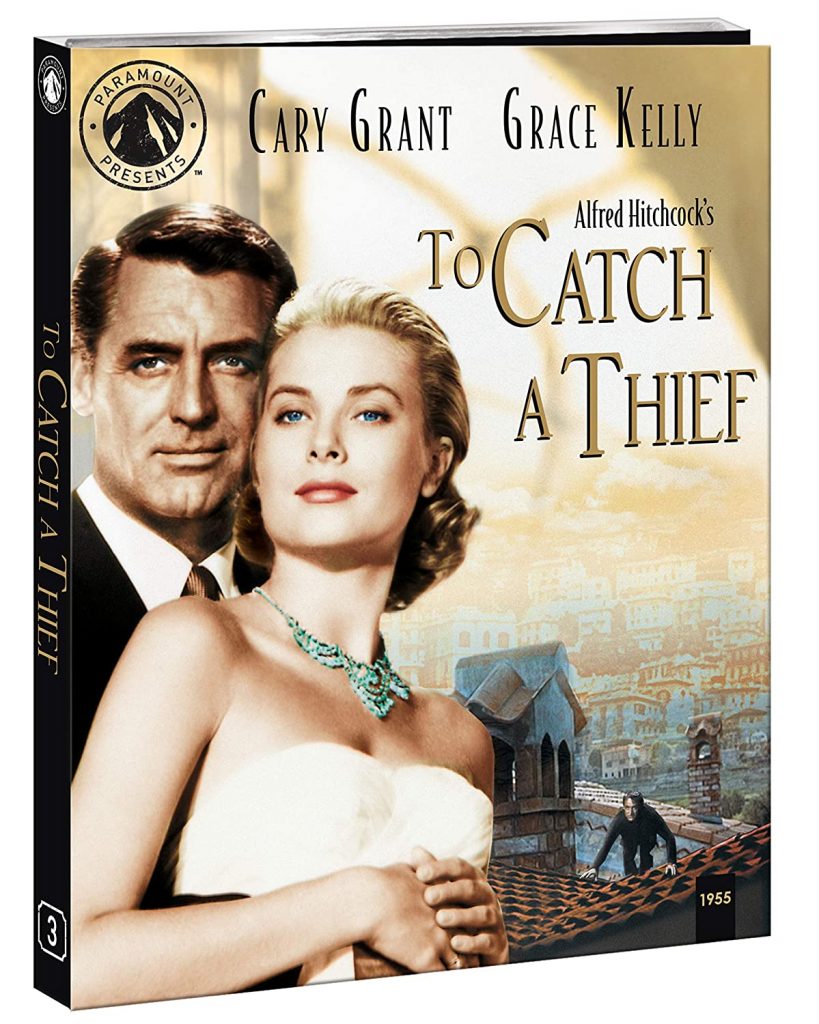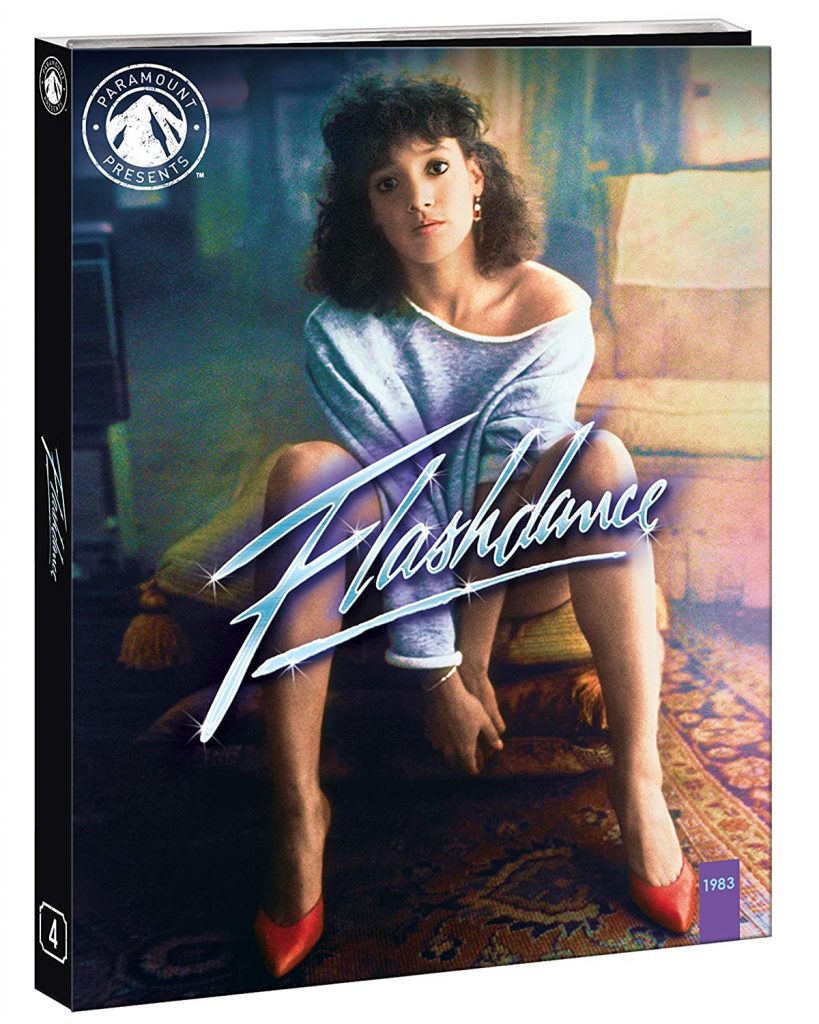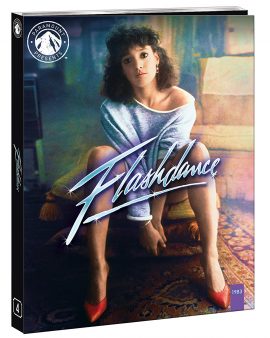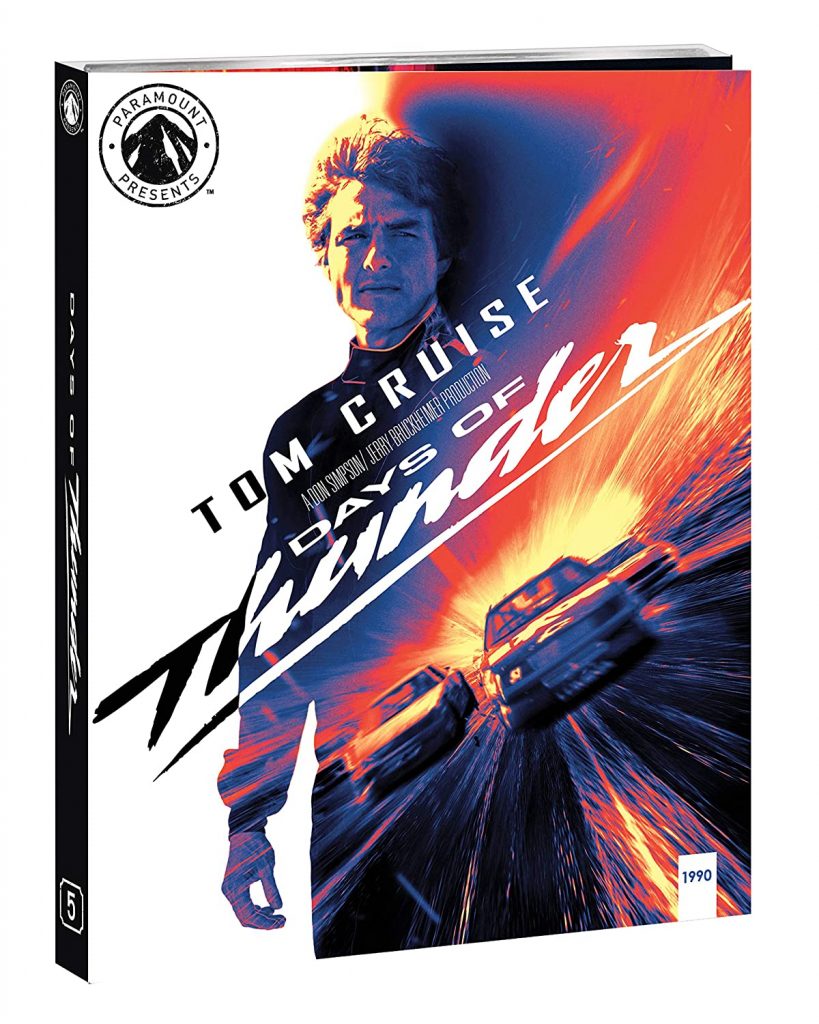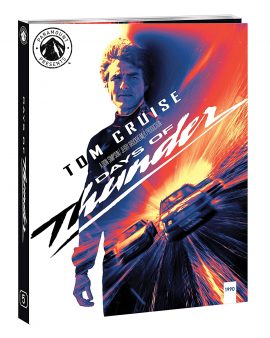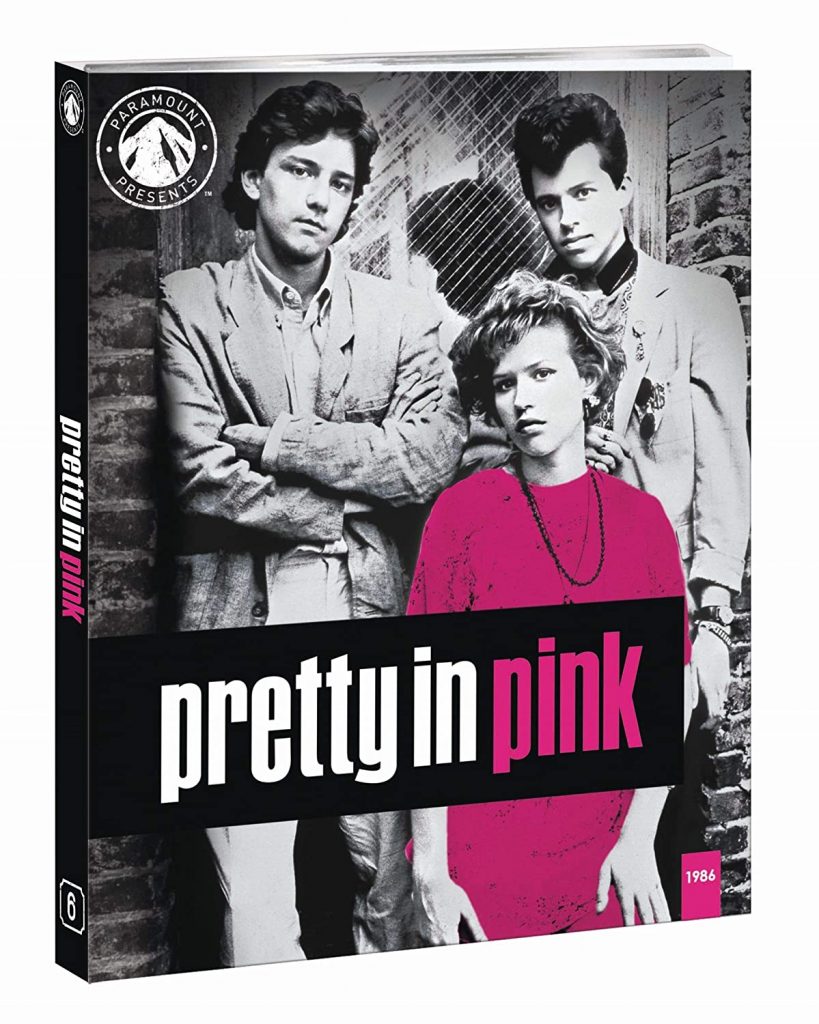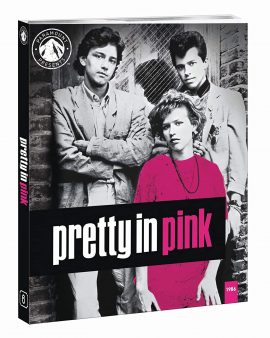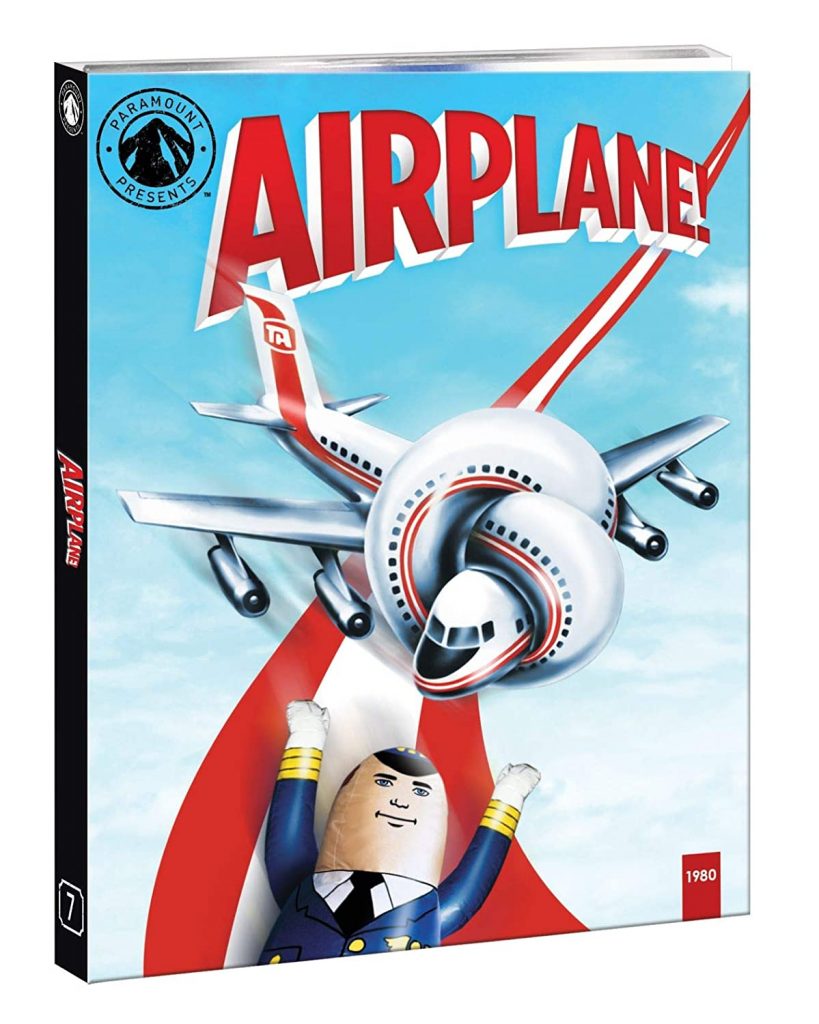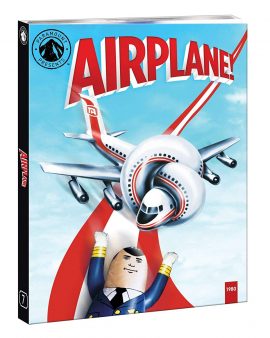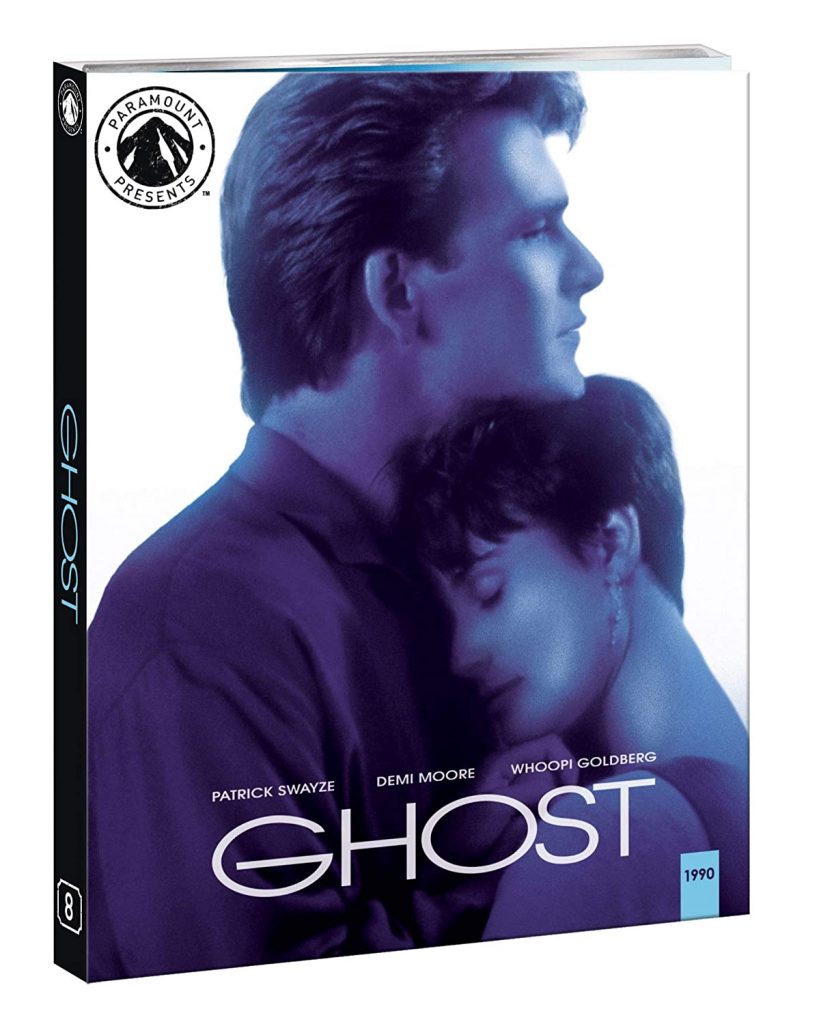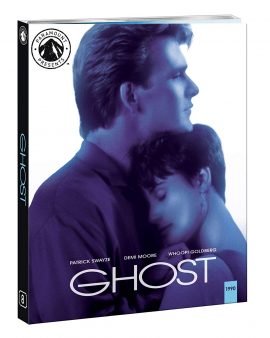 At a time when some studios have reduced their home entertainment output to a trickle, Paramount has remarkably been ramping up their catalog reissues of late. First and foremost is their ongoing "Paramount Presents" line, a prestigious slew of some of their most beloved titles in fancy new packaging, with new bonus content, and outstanding new 4K remasters for each. They kicked off with Fatal Attraction (one of my true '80s favorites), followed by The King in King Creole, Hitchcock's To Catch a Thief, Flashdance, Days of Thunder, Pretty in Pink, Airplane! and Ghost. (A restored Roman Holiday is also coming soon, with rumors of The Golden Child as well.)
At the same time, other gems from the vault, including some in their Blu-ray debut such as Urban Cowboy, are having landmark anniversaries (40th) in 2020. Some, like Clueless (25th) and the original Friday the 13th (also 40), appear to be simple reissues, sweetened with new steelbook packaging and included Digital Copies. (Anniversary call-back to Ghost and Airplane!–30 and 40 years young respectively–with excellent new filmmaker foci featuring director/co-director Jerry Zucker.)
Worth noting, most of the 4K remastered titles are being sold online in digital 4K Ultra HD w/HDR versions, even though all but one (Days of Thunder, also part of a recent Tom Cruise wave) remain unavailable on physical 4K disc. Thunder (also 30) is the only Paramount Presents edition to arrive with an included digital copy (in 4K), so purchase accordingly… and enjoy!