– –

The Film
[Rating:3.5/5]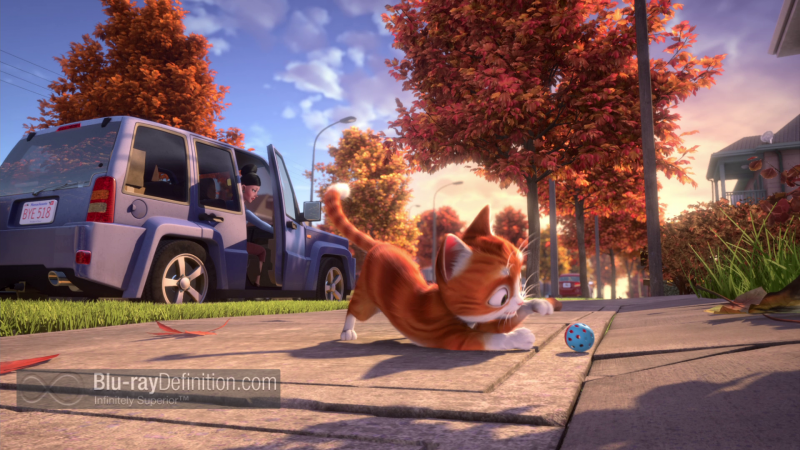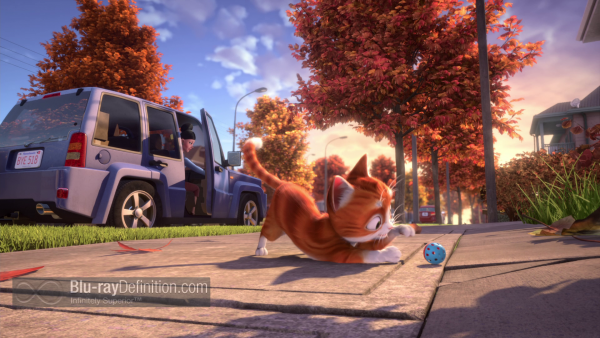 Belgian 3D filmmakers Jeremy Degruson (A Turtle's Tale: Sammy's Adventure) and Ben Stassen (Fly Me to the Moon; Sammy's Adventures: Escape from Paradise) direct this entertaining animated family comedy.
With a succinct screenplay from James Flynn, Dominic Paris and Ben Stassen, the film jumps right into the action from the opening scene as a house cat (Murray Blue) is left behind by his owners when they move and is forced to seek shelter from a storm in a strange, imposing mansion owned by an elderly magician named Lawrence (Doug Stone) and inhabited by strange robotic gadgets and gizmos. Although the cat, named Thunder by the old magician, is welcomed in, he must face staunch resistance from two of Lawrence's other pets, a rabbit named Jack (George Babbit) and Jack's sidekick, a mouse named Maggie (Shanelle Gray). But the infighting might soon have to give way to a concerted effort to keeping the old man from losing his house when his greedy nephew Daniel (Grant George), a real estate agent, weary of taking care of the old man and with an eye on turning a lucrative prophet from the impressively large home, want to sell it off.
Thunder and the House of Magic's strengths are also its weaknesses. While the film keeps you entertained with its playful and mischievous energy – at one point the animals, including two "love birds" named Carla and Carlo (Kathleen Browers, Babbit) collude to scare off prospective home buyers by dive bombing and pooping on them, another woman is attacked in the kitchen with flying pancakes – it never slows down for a second to really build the relationships between the characters. Unlike the best of the Pixar films, Thunder and the House of Magic, never really seems to have a strong core or real story arc, it's just into right the action and on and an even keel with a rather obvious conclusion from the beginning.
The playfulness and visual handling of the action sequences will be more than entertaining enough for younger audiences. The use of the roller coaster effect of sliding down items like rails and bannisters, especially in 3D, does become a little overused, but it is effective at making the film feel like a ride that you are actively participating in.
The film includes a score from Game of Thrones composer Ramin Dwadi and also music by Selena Gomez.
Video Quality
2D HD: [Rating:4.5/5]
3D Effect: [Rating:5/5]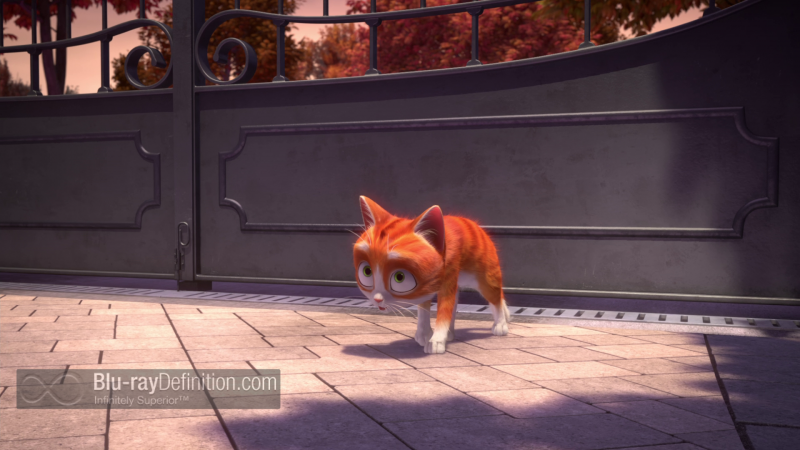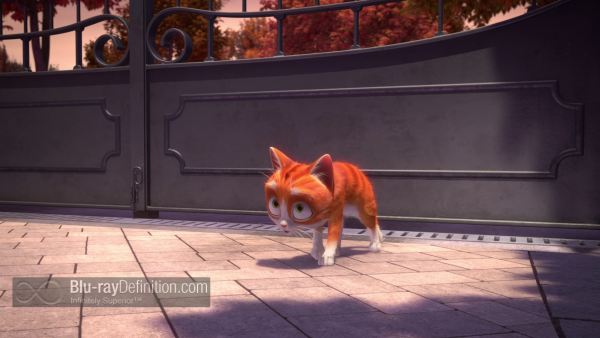 Jeremy Degruson and Ben Stassen spare nothing at turning this 3D production into an amusement park ride, with a very aggressive approach from the very opening with the two love birds Carla and Carlo flying far out of the screen. They take every opportunity to make us feel like we are on a roller coaster ride by giving us a first person perspective of sliding down a banister or running down a flight of stairs. Objects like rubber balls bounce out at us, or magic wands are thrust in our face. The pop-out and front to back depth is extraordinary. Some people might not like it, but it certainly does fit the adventurous, magical theme of the film and is in direct contrast to the often more subtle 3D approach of a studio like Pixar. The 2D looks downright average after sitting through that program and also exposes some of the unnaturalness in the CG work, but still looks very good as far as the AVC 1080p transfer is concerned.
Audio Quality
[Rating:4.5/5]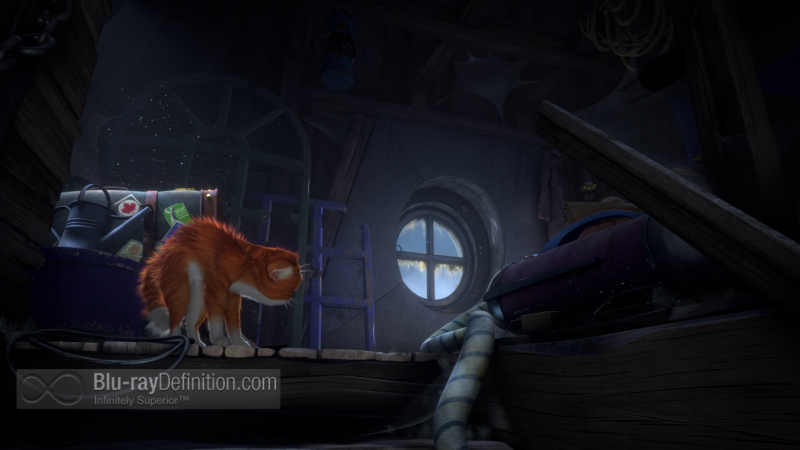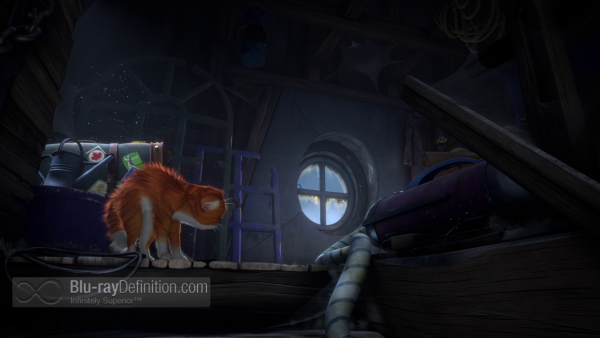 Lossless English and French soundtracks are included in DTS-HD Master Audio 5.1 (48khz/24-bit) and 2.0 (48kHz/24-bit). For this film, the 5.1 wins hands down. It has much more depth and better dynamic range and surrounds you in sounds. It also has a solid bottom end, though nothing extreme or foundation shaking.
Supplemental Materials
[Rating:2/5]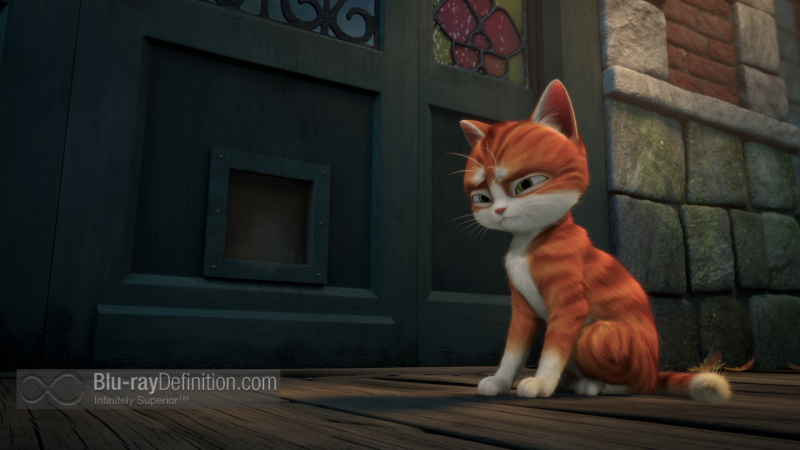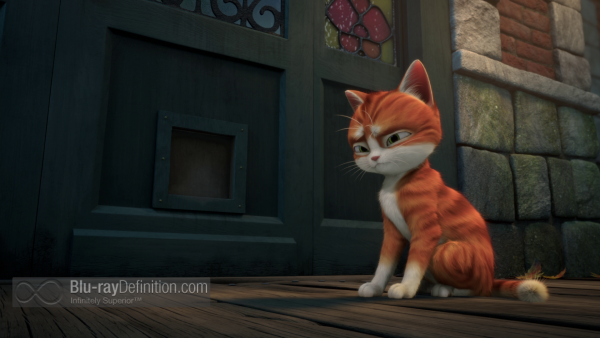 A very brief multi-part Making Of featurette is included alongside two original theatrical trailers in this rather barebones release that includes nothing else other than the now almost universal digital copy and DVD.
DVD
Digital Copy for Mac, PC, iPad, iPod, and other devices
Featurettes:

Origins (1.78:1; 1080p/24; 2D; 00:04:07)
Character Animation (1.78:1; 1080p/24; 2D; 00:04:40)
Soundtrack (1.78:1; 1080p/24; 2D; 00:03:45)

Teaser (1.78:1; 1080p/24; 2D; 00:01:26)
Trailer (1.78:1; 1080p/24; 2D; 00:02:05)
The Definitive Word
Overall:
[Rating:3.5/5]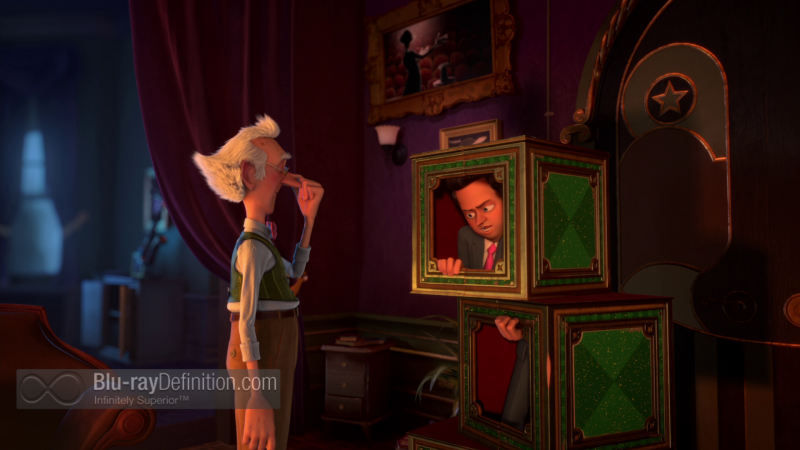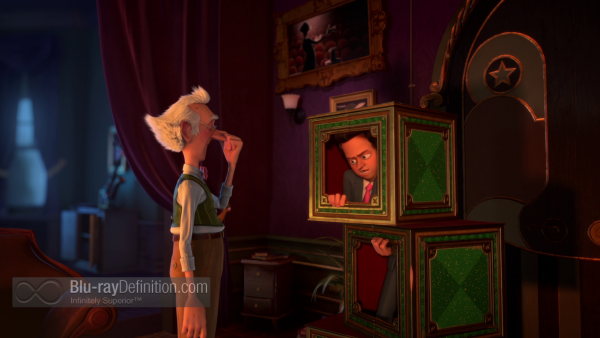 This energetic animated family adventure film may be short on exposition, but it makes up for it with its playful attitude, exceptional use of 3D effects, and good-natured main character. Kids should enjoy it.
Additional Screen Captures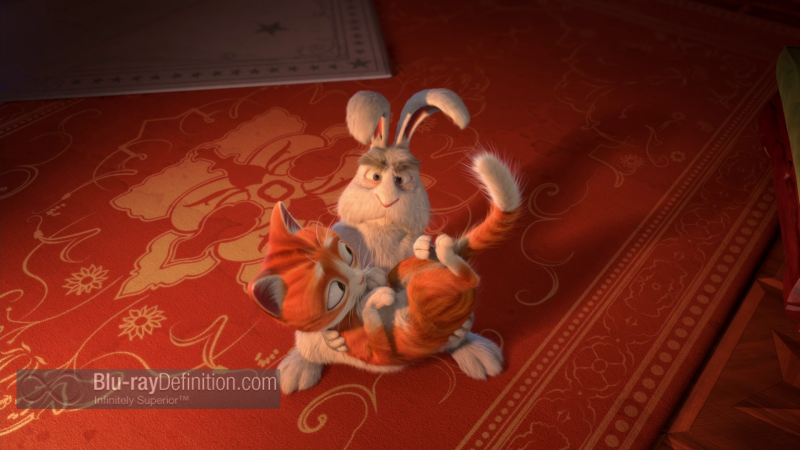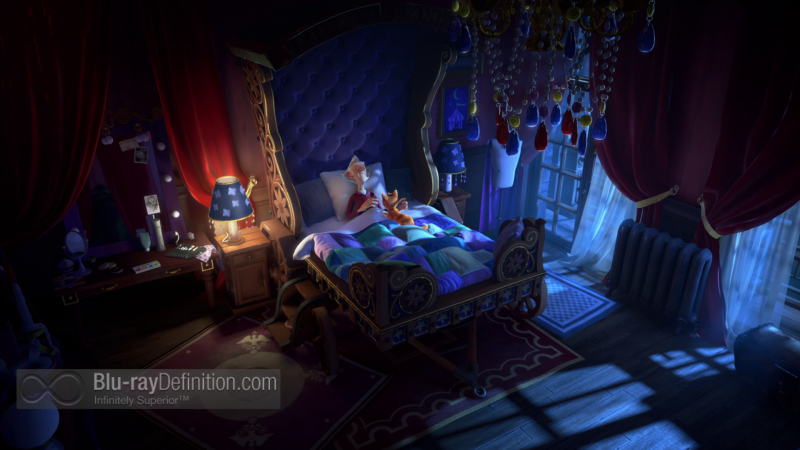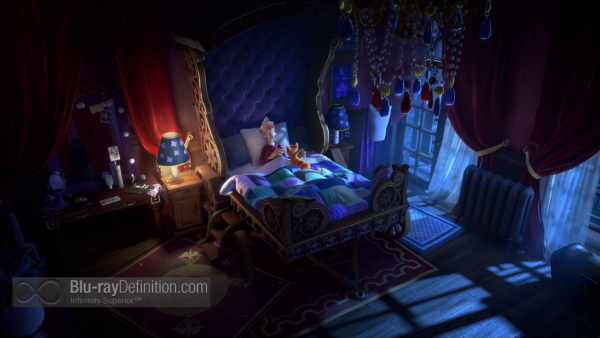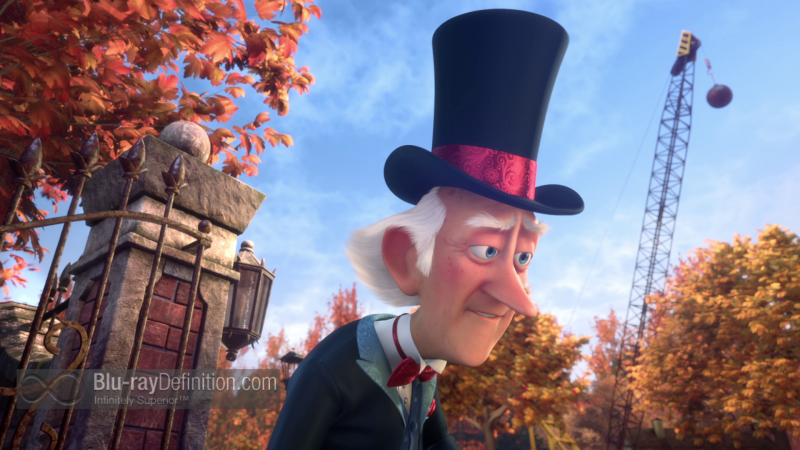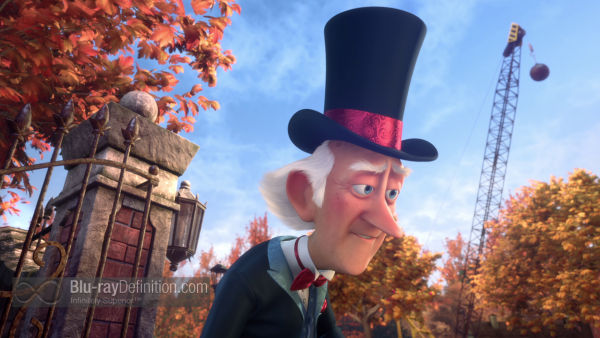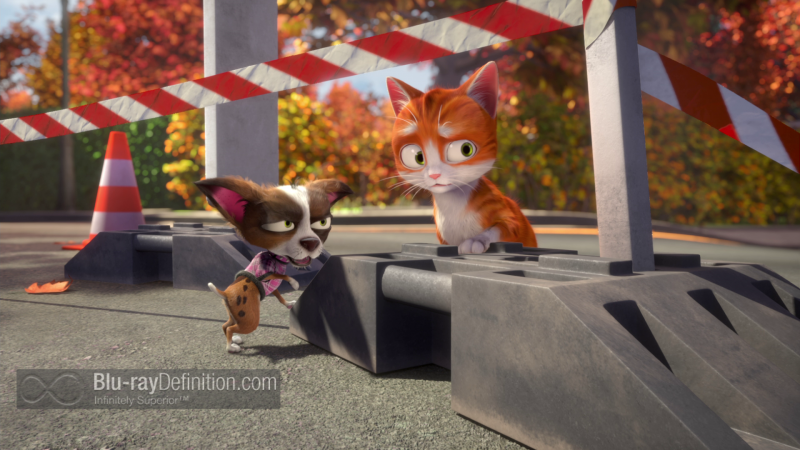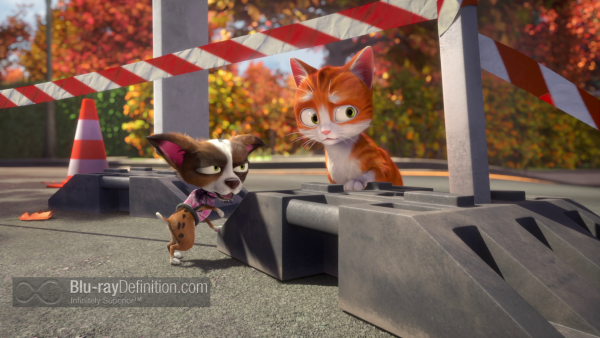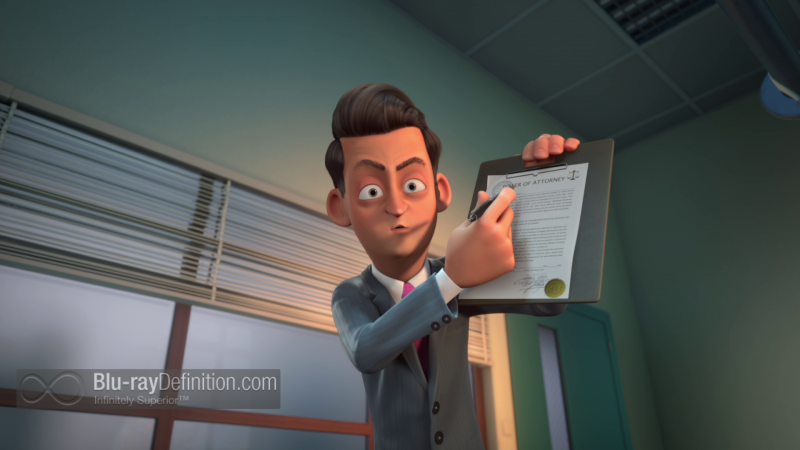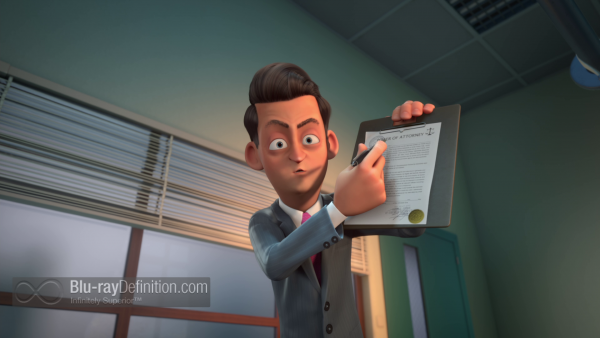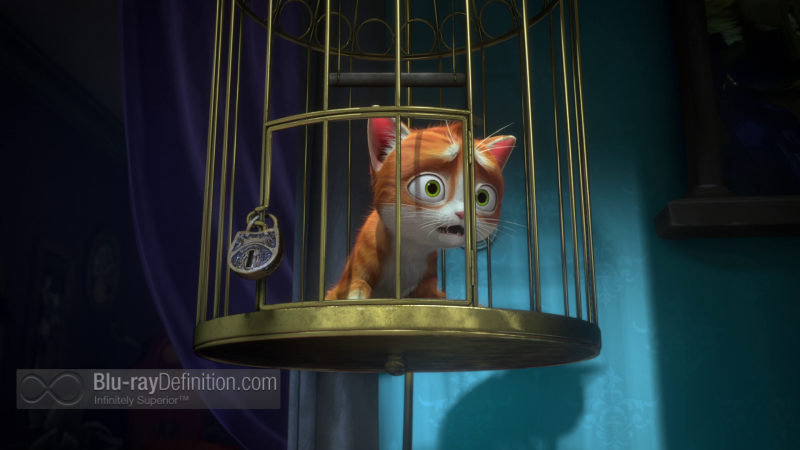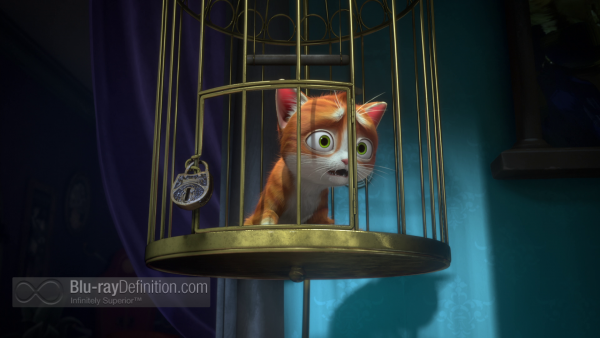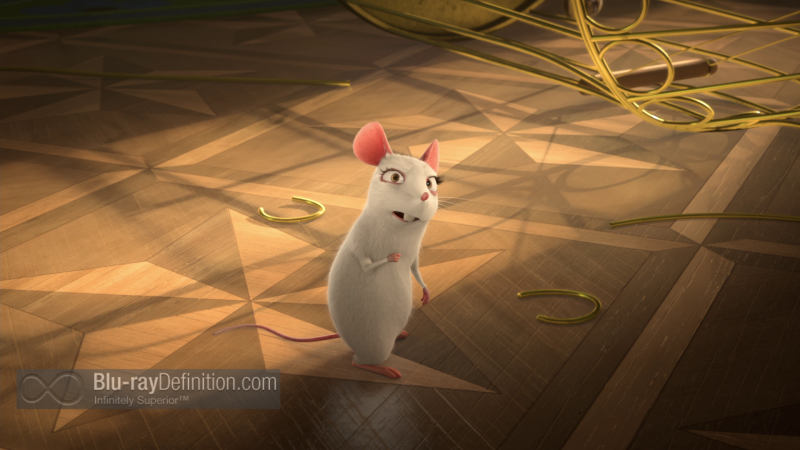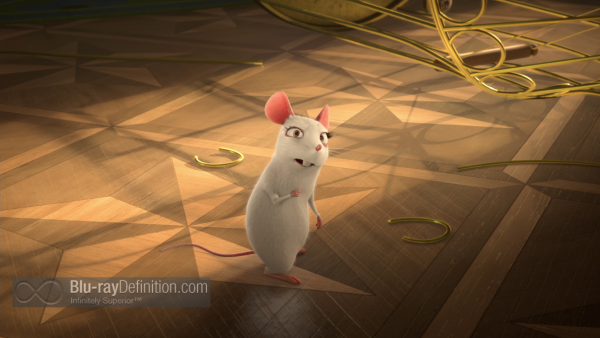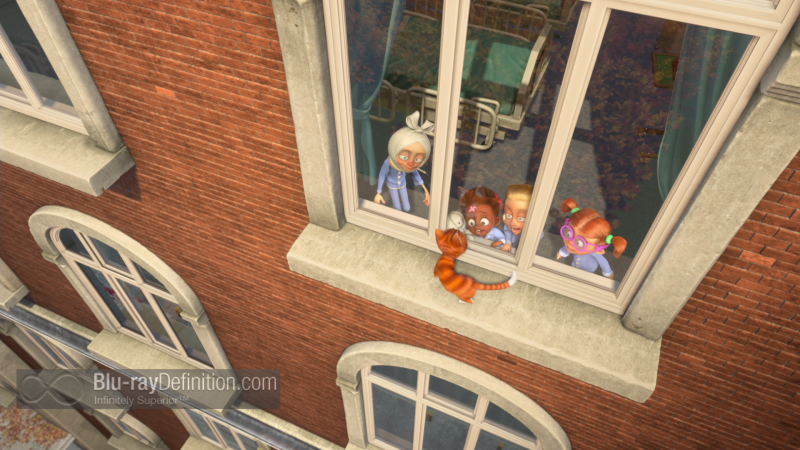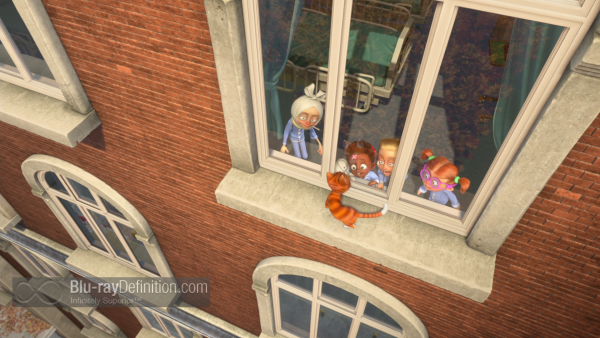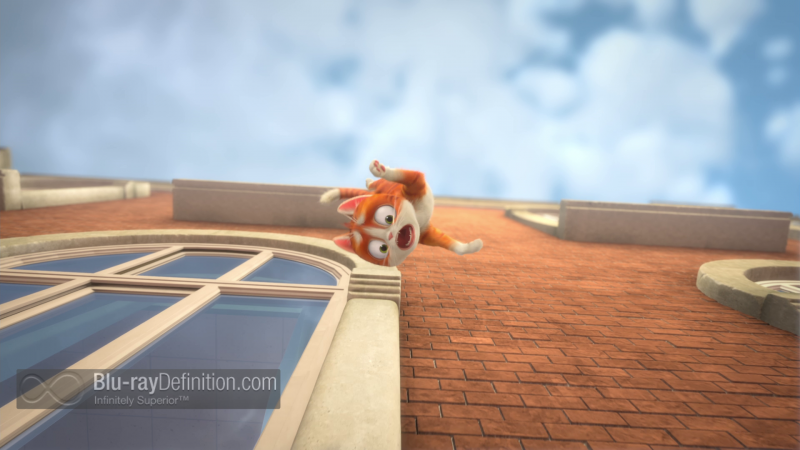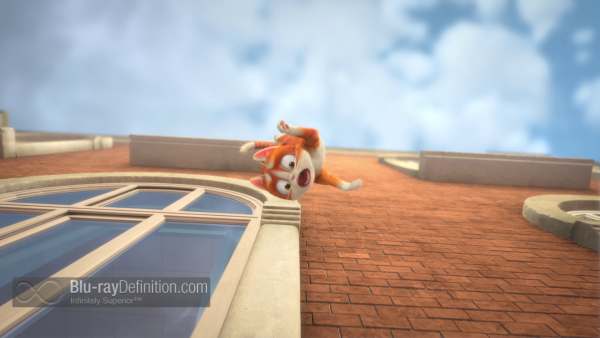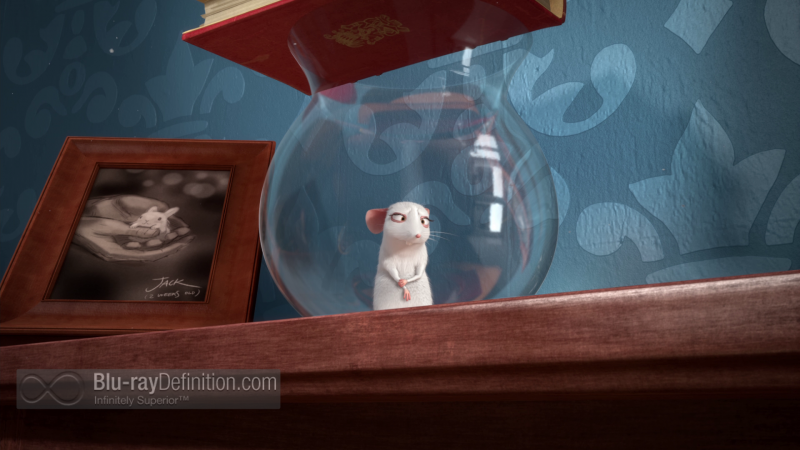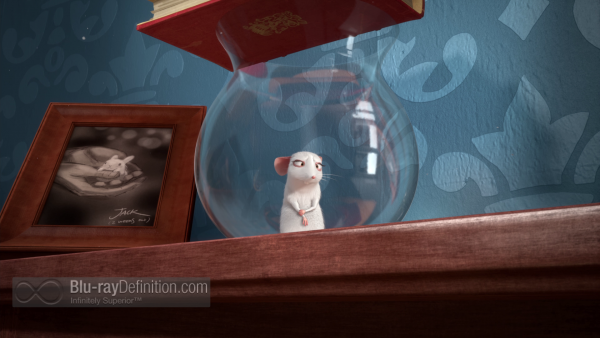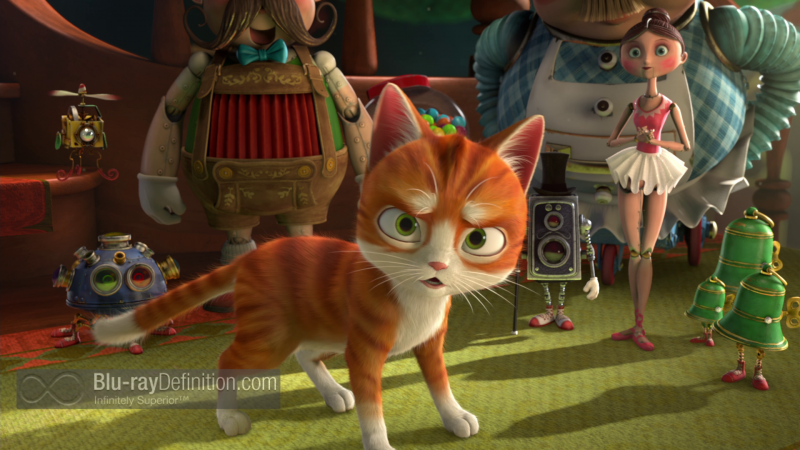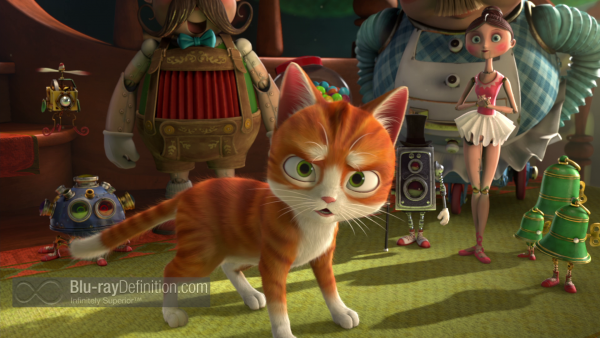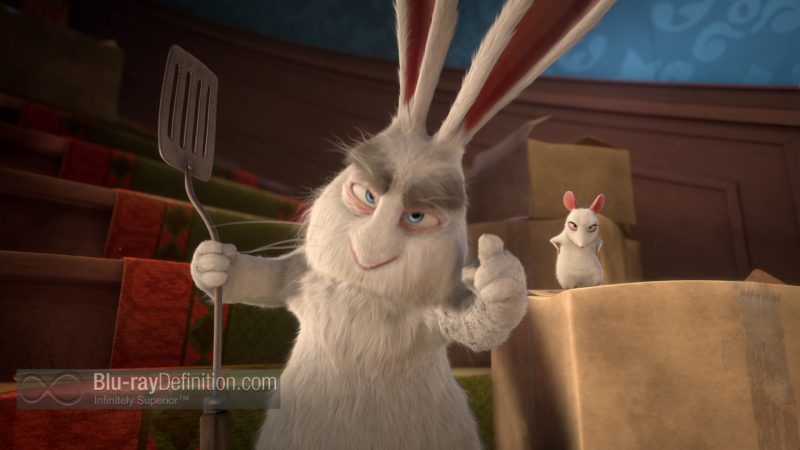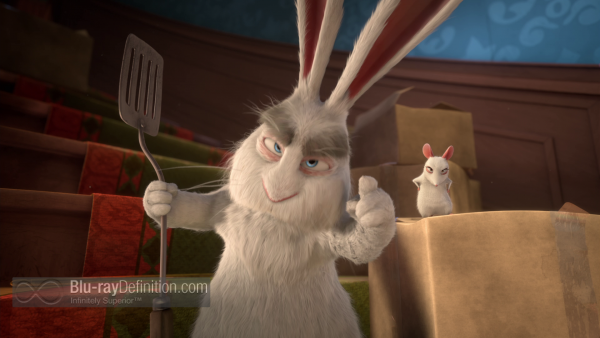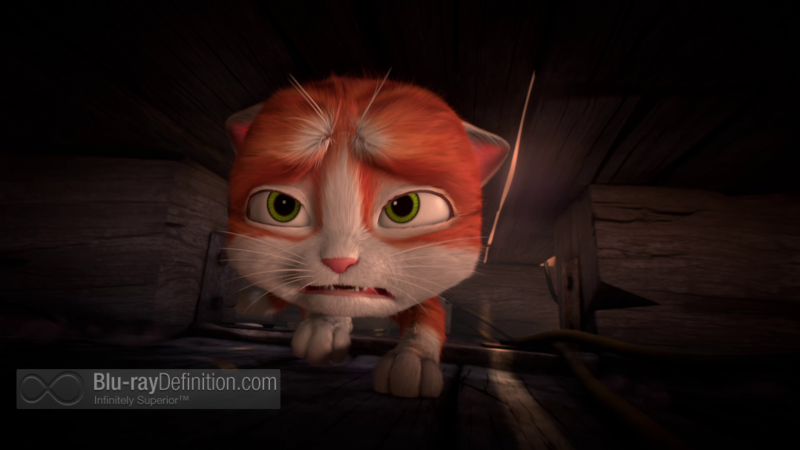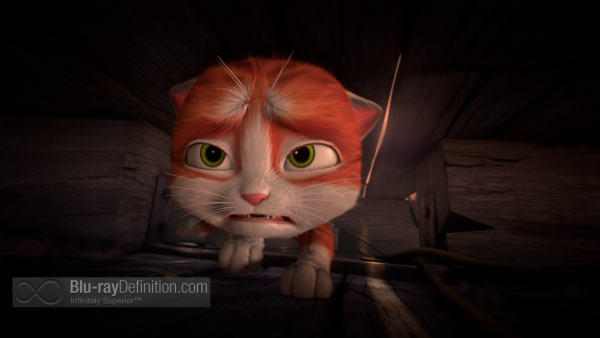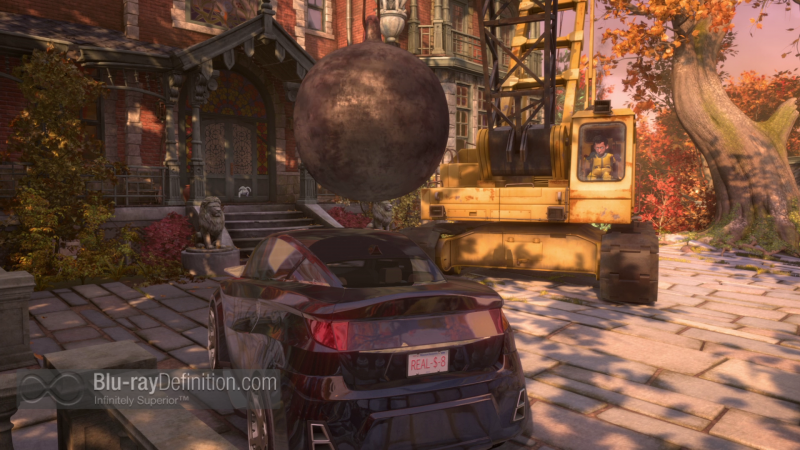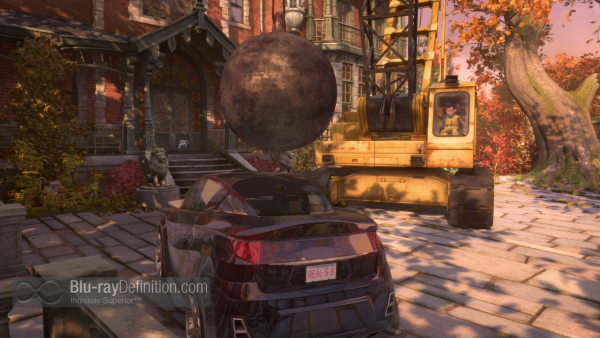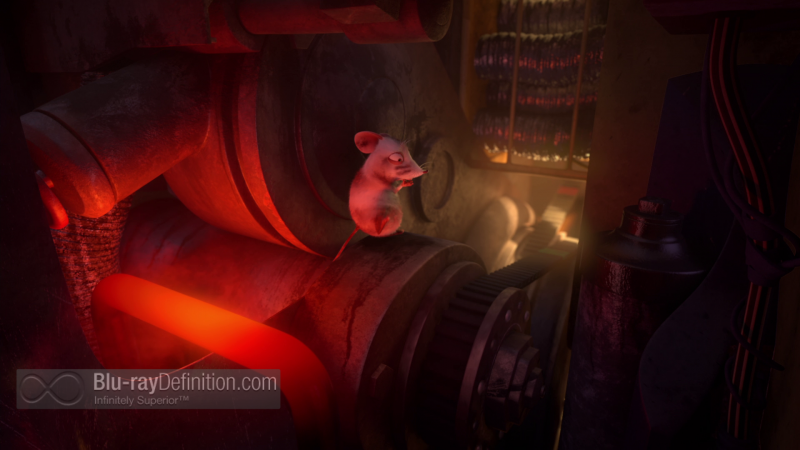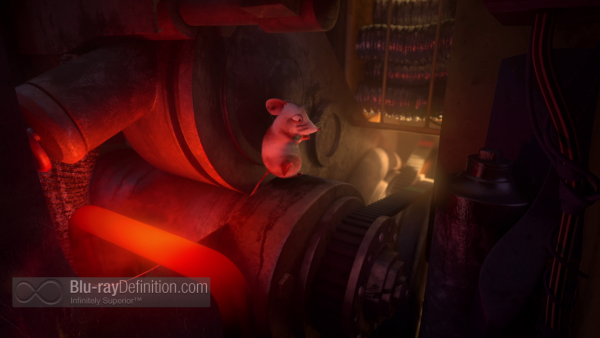 Available at WalMart