Aspect Ratio: 2.35:1

Video Codec: AVC/MPEG-4
Audio Codec: English DTS-HD Master Audio 2.0 Mono

Resolution: 1080p/24 (23.976Hz)
Subtitles: English SDH

Region: B (Region-Locked)

Certification: 12

Discs: 2 (2 x Blu-ray)
Studio: Eureka Entertainment/Masters of Cinema

Run Time: 111 Mins.

Blu-ray Release Date: November 14, 2011

RRP: £23.48



[amazon-product region="uk" tracking_id="bluraydefinit-21″]B005DDIUYM[/amazon-product]
Shop for more Blu-ray titles at Amazon.co.uk
Shop for more Blu-ray titles at Amazon.com
Overall
[Rating:4.5/5]
The Film
[Rating:5/5]
Video Quality
[Rating:4/5]
Audio Quality
[Rating:3.5/5]
Supplemental Materials
[Rating:3/5]
Click thumbnails for high-resolution 1920X1080p screen captures
(Screen captures are lightly compressed with lossy JPEG  thus are meant as a general representation of the content and do not fully reveal the capabilities of the Blu-ray format)
–
The Film
[Rating:5/5]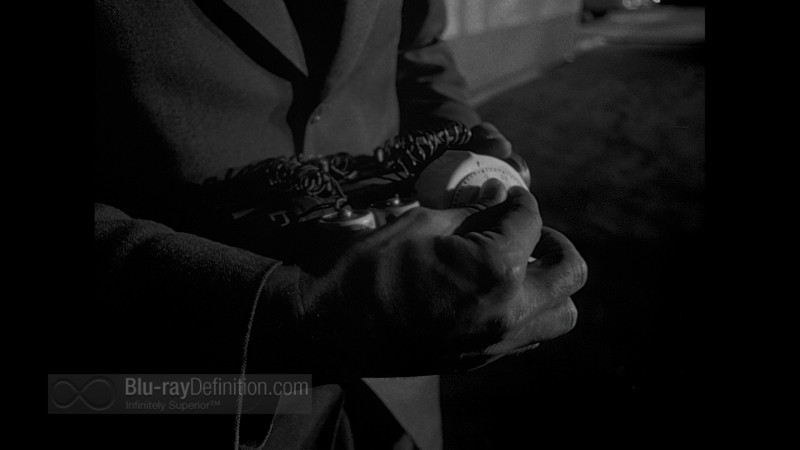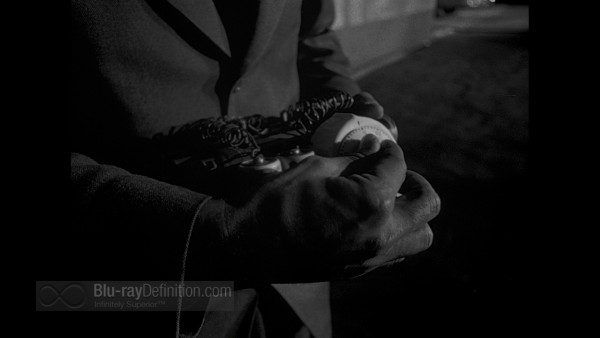 Auteur, genius, master, innovative – whatever label one might apply to director Orson Welles, that it even applies in the case of Touch of Evil is a testament to the truth of it given the provenance of this film. From a screenplay based on the novel Badge of Honor that Welles threw together in just days, it took decades for Touch of Evil to reach audiences in a version that most closely mirrored what Welles wanted. A rough cut prompted Universal to make changes that Welles wasn't happy with, causing him to quickly fire off a 58-page memo ardently arguing for certain changes to be implemented. A longer preview version was then created incorporating some of Welles' requested changes, but still including some things he didn't want, such as newly filmed connecting scenes that only seemed to confuse the story further. When the preview version didn't test well amongst audiences, the studio further cut the film down to 96-minutes. This was the theatrical release that was seen for nearly two decades, until the preview release was rediscovered in the 1970s. That preview version, considered closer to Welles' original vision then became the version most screened for the following decades, until a reconstructed version was undertaken in 2008 using as the guideline the Welles 58-page memo.
Add to this the debate over what the proper aspect ratio should be, 1.37:1 or 1.85:1, and it can all become somewhat overwhelming. Thankfully, Masters of Cinema has provided four versions of the film in both aspect ratios and the preview version in 1.85:1,(the only ratio currently available for that version), so you can decide which you prefer. The general wisdom is that Welles would have been required to frame at 1.85:1 since the film was produced at a time when Universal was switching over to a widescreen format, but also framed for 1.37:1 and opened the matte to account for television broadcasts. My personal preference in this debate is for the 2008 reconstructed version at the 1.85:1 ratio, despite a few instances where the sides of the frame feel just a bit empty.
The story itself is a Film Noir tale that finds a skinny-mustachioed Charlton Heston with bronze-tinged makeup playing the American-educated Mexican chief of narcotics who sets out to investigate a car bombing that killed two people on a border town. As Vargas' investigation deepens, his new American wife (Janet Leigh) is harassed and subsequently kidnapped by a gang of thugs led by a man (Akim Tamiroff) looking to stop Vargas from prosecuting his brother. Meanwhile, as Vargas gets closer to uncovering the truth behind the bombing, his investigations are hindered by the increasing obstacles placed before him by the gruff American detective Hank Quinlan (played by Welles).
Touch of Evil is known for far more than its convoluted editorial history. The film itself was revolutionary, with Welles incorporating so many groundbreaking techniques that even the studio versions that he disavowed couldn't obfuscate his genius. The opening shot is a closeup of a man holding a bomb and the camera then follows a car through the streets of this Mexican border town, weaving through buildings and crowds, losing it and finding it again, until ultimately concluding in the explosion we've been anticipating from the very beginning. If you're watching the reconstruction, you'll hear a carnival of changing soundscapes as the camera moves through the streets, from building to building, conversation to conversation – a radio wafting through an open window, music blasting out of a nightclub, and so on. The theatrical and preview editions give you film credits and Henry Mancini's film score instead, but still can't quash the brilliance of this scene. Welles also effectively used handheld cameras for an immediate feel throughout the film, something that seems run-of-the-mill to modern audiences, but was certainly groundbreaking in its day.
Video Quality
[Rating:4/5]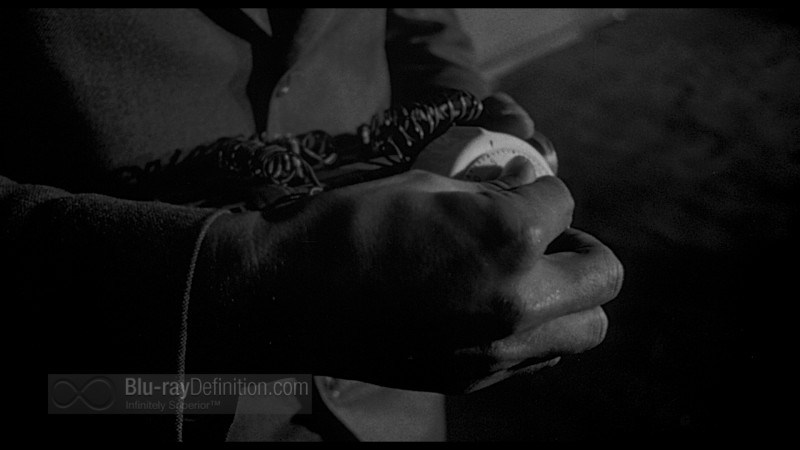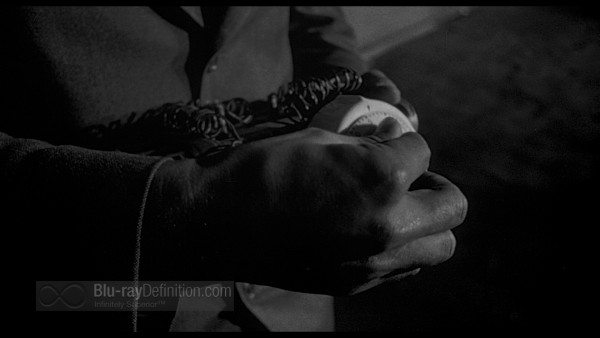 "The reconstructed version was reconstructed by Walter Murch & Bob O'Neil, referring to notes from Orson Welles's 1957 memo. This 2010 HD transfer utilised a 35mm Safety Composite Fine Grain (printed 6pts. Lite) – created at YCM Lab in 1998. The Theatrical version is a 2010 HD transfer that utilised a 35mm Safety Composite Fine Grain (#2) (w/Extra R-7) – SET192840 – created in 1958. Reel 11 only is from a 35mm Safety Composite Fine Grain (#1) – SET192839 – also from 1958. The preview version, also formerly referred to as the "Long" or "Extended Version", derives from an old surviving 1957/1958 preview print which was an interim version of the film during the editing and re-editing process prior to release. A 35mm Silent Dupe Negative (printed in 1972 from a composite preview print, which dates back to 1957/1958) – SET240723."
Sadly, neither version of the film here could be transferred from the original camera negatives, mostly coming from safety composites, so they never attain the sharp, clean appearance of a straight transfer to high definition and looks more like a slightly blurred projection. Still, these encodements of Touch of Evil are quite pleasing, with dark blacks and good contrast levels. They certainly look film-like and detail is at times rather strong, although textures do have a tendency to flatten and grain become a bit overwhelming. The best looking version of the bunch is once again the 2008 reconstruction and, to my eyes, the 1.37:1 aspect ratio looks slightly better than the 1.85:1 version. The preview version looks softer with less accurate contrast and lighter blacks, while the theatrical version falls somewhere in between the preview and reconstruction.
Editor's Note: All screen captures in the main body of the review are from the reconstructed (2008) version of Touch of Evil. Screen captures in the "Additional Screen Captures" section below are appropriately labelled. Due to space and copyright concerns, only captures from the reconstructed (1.37:1 & 1.85:1) & preview versions have been provided.
Audio Quality
[Rating:3.5/5]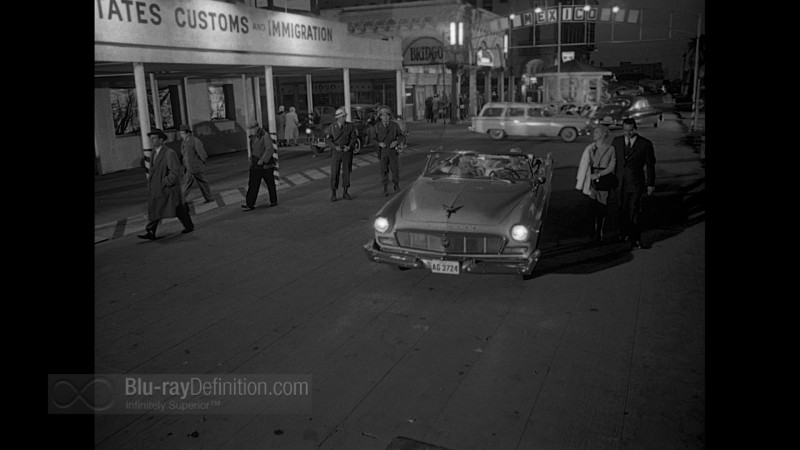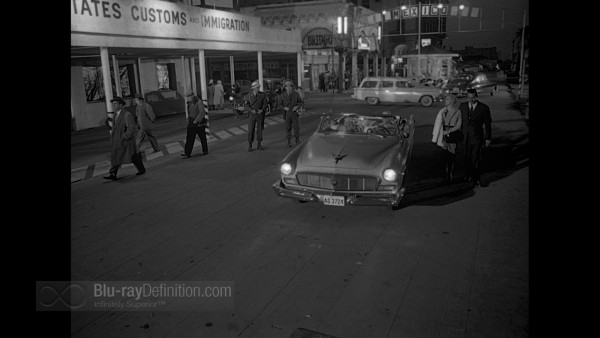 "The restored/ reconstructed mono audio (SET188751) utilised as sources the "theatrical version" source DME (SET195468), the "preview version" print (SET107951), and an ADR line. The source for the opening scene music was taken from the body of the "theatrical version". Theatrical version audio is sourced from a mono MAG – DME SET195468. Preview version audio has been restored from a studio print – SET107951 – as the source."
There are some slight audible differences in audio quality pertaining to hiss and pops that can be heard given the various sources for the audio, which is provided here in DTS-HD master Audio 2.0 Mono. Still, a very good job keeping things consistent within each film has been done, Out of each different version, the reconstructed version seems to sound the best, but only slightly.
Supplemental Materials
[Rating:3/5]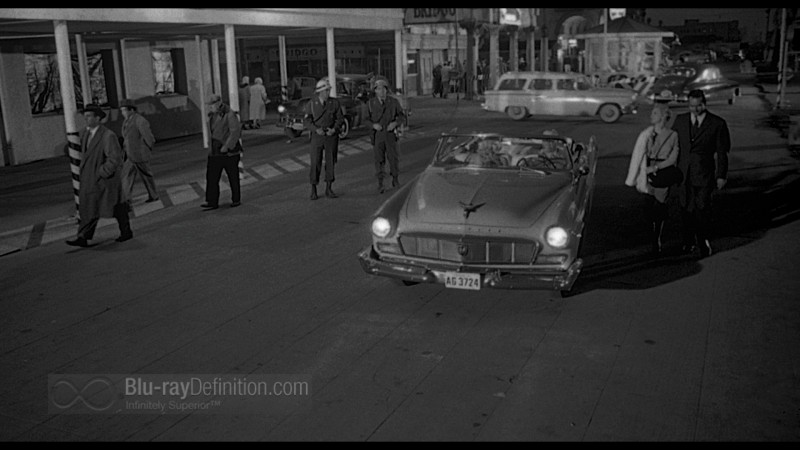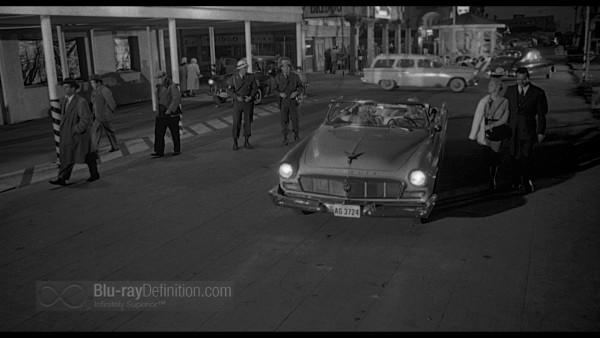 As if having all five versions of Touch of Evil on Blu-ray wasn't enough, this edition also includes four different audio commentaries and some detailed featurettes on the film, which include interviews with stars Janet Leigh and Charlton Heston.
The supplements:
Disc 1:
1998 Reconstruction 1.37:1 & 1.85:1 aspect ratios
Commentary with Rick Schmidlin (1.85:1 Version) (2008)
Commentary with Charlton Heston, Janet Leigh, & Rick Schmidlin (1.37:1 version) (2009)
Bringing Evil to Life (1.33:1; 480i/60; 00:21:00) – Janet Leigh, Charlton Heston and others reminisce about working on Touch of Evil with Orson Welles in this DVD-era featurette.
Evil Lost and Found (1.33:1; 480i/60; 00:17:06) – Another DVD-era featurette in which Heston, Leigh and others discuss the troubles with the studio and the reworking of Touch of Evil.
Original Theatrical Trailer (1.37:1; 480i/60)
Disc 2:
1958 Theatrical Version 1.37:1 & 1.85:1 aspect ratios
1958 Preview Version 1.85:1
Commentary with F.X. Feeney (1958 Theatrical Version) (2008)
Commentary with James Naremore & Jonathan Rosenbaum (1958 Preview Version) (2008)
Booklet: The 56-page illustrated booklet contains a 1958 review from Francois Truffaut, which appeared in French in Arts (June 4) and was collected in the 1975 anthology Les films de ma vie, translated into English in 1978 as The Films in My Life, an extract from renowned theorist and critic Bazin's Orson Welles [published posthumously in 1972, adding to writings originally published in 1950, which were in the process of being augmented at the time of Bazin's death in 1958], translated into English in 1978 as Orson Welles: A Critical View, text excerpted from Terry Comito's essay "Touch of Evil" in Film Comment, Vol. 7 (Summer), 1971, an interview with Orson Welles and an essay by Welles published in 1958 in the International Film Annual, No. 2. discussing the industry's transition from 1.37:1 to widescreen processes.
The Definitive Word
Overall:
[Rating:4.5/5]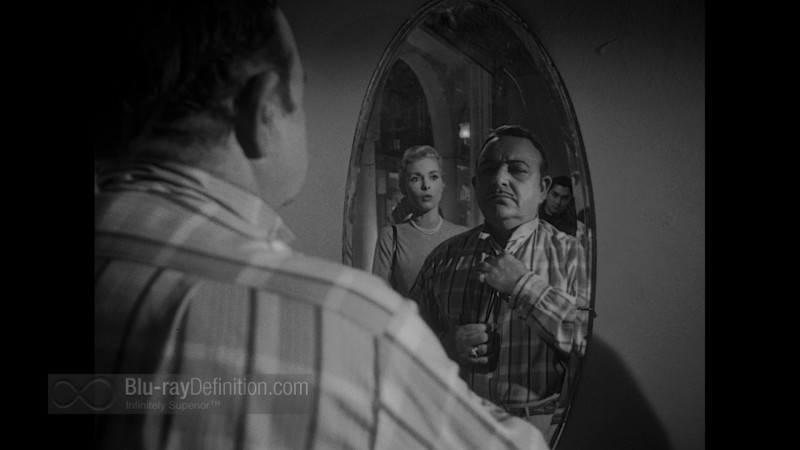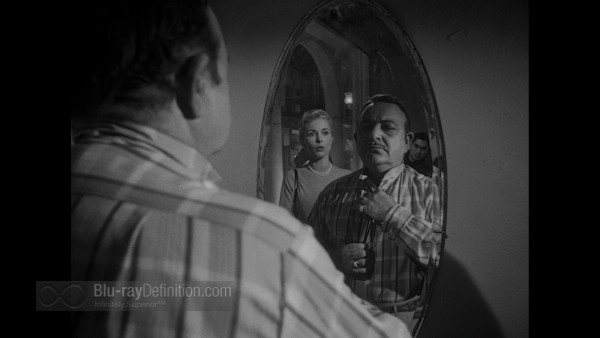 This may very well be the definitive release of Touch of Evil until something else comes along to trump it, which seems impossible to fathom. I'll go on record as well as stating that I rate Touch of Evil as the best Orson Welles film, above Citizen Kane. Highly recommended.
Additional Screen Captures
Reconstructed Version: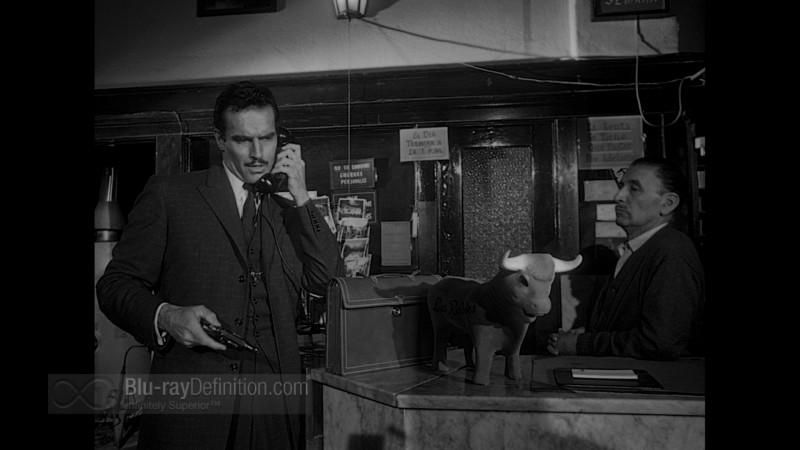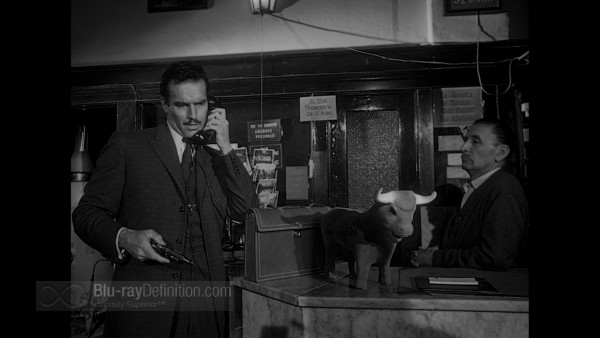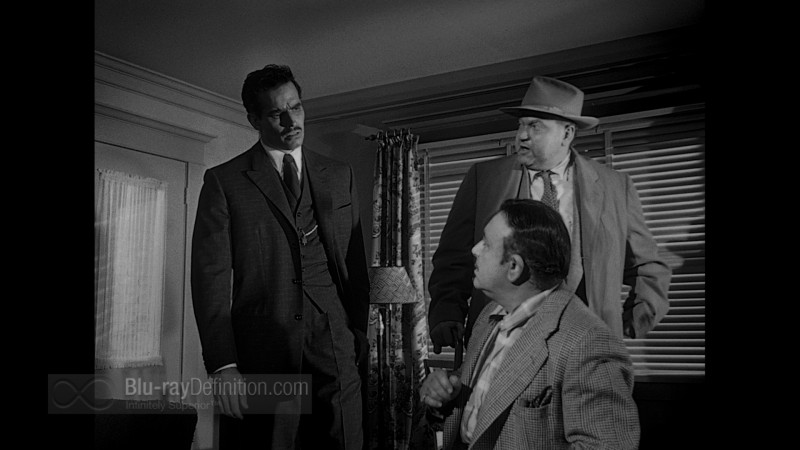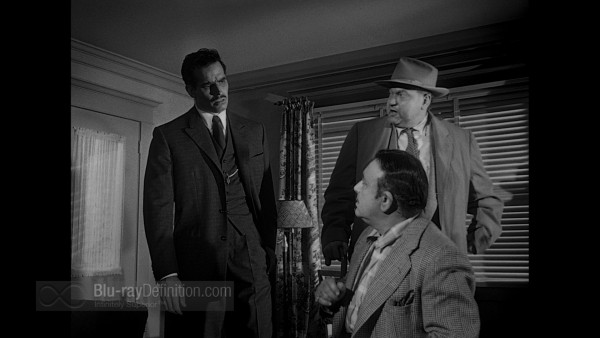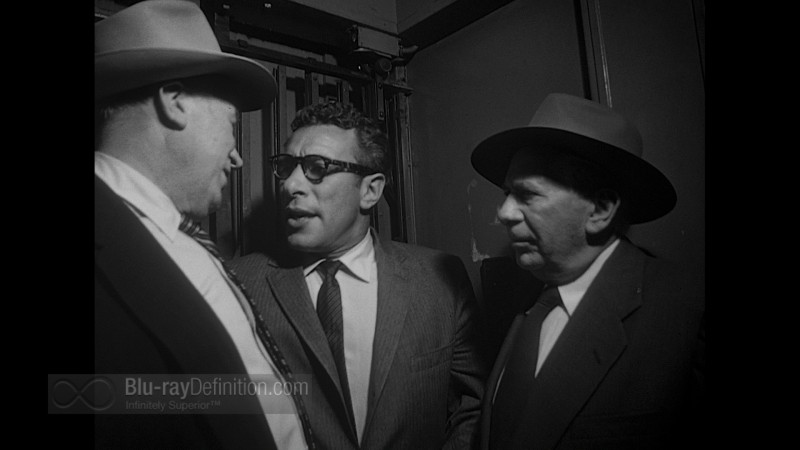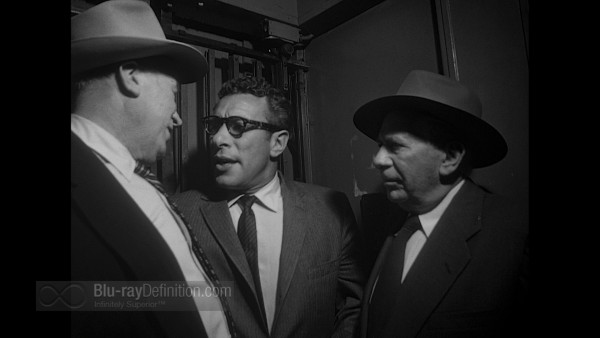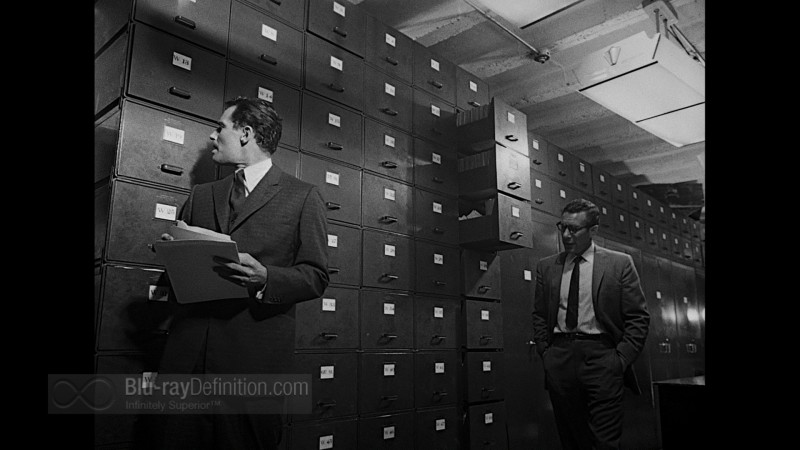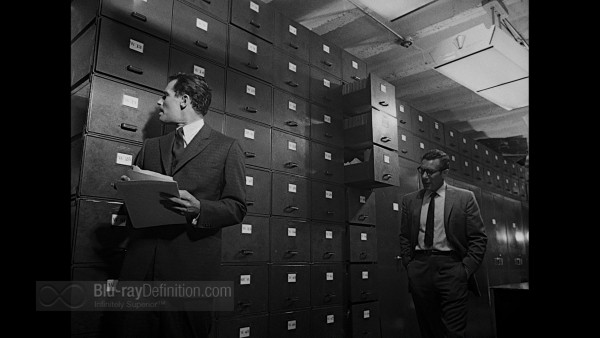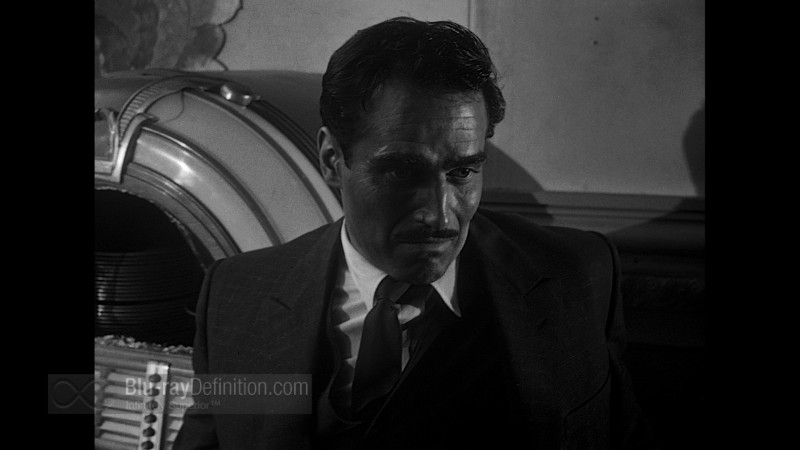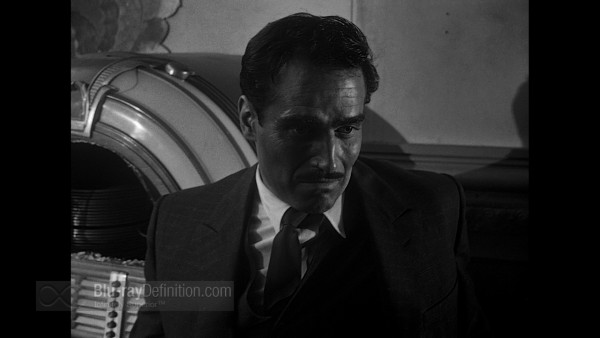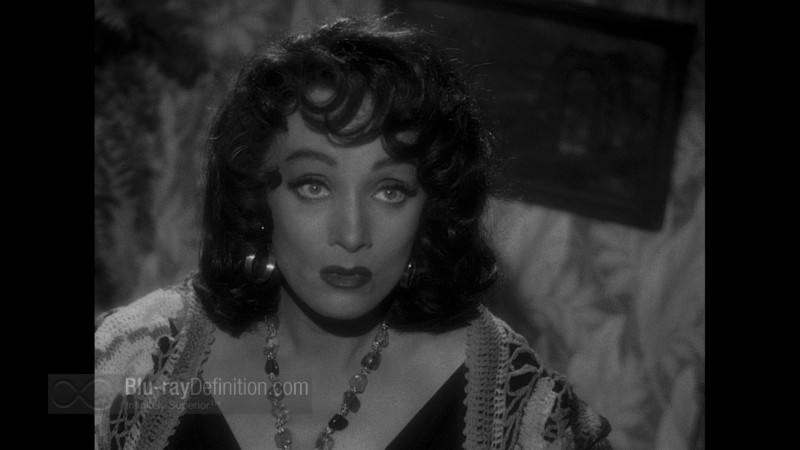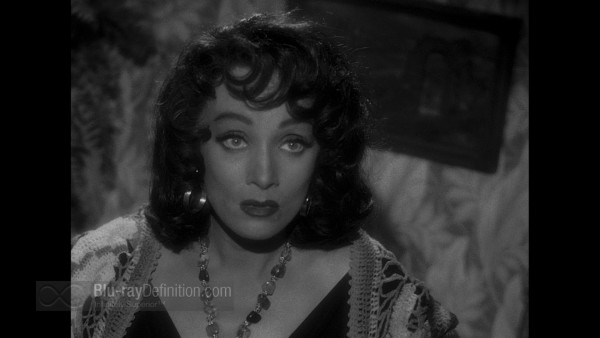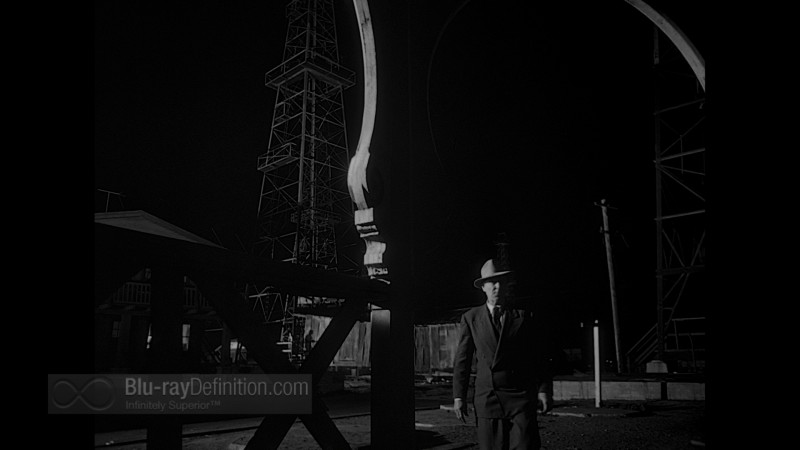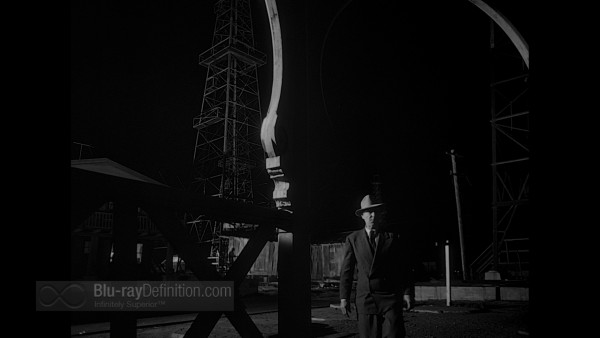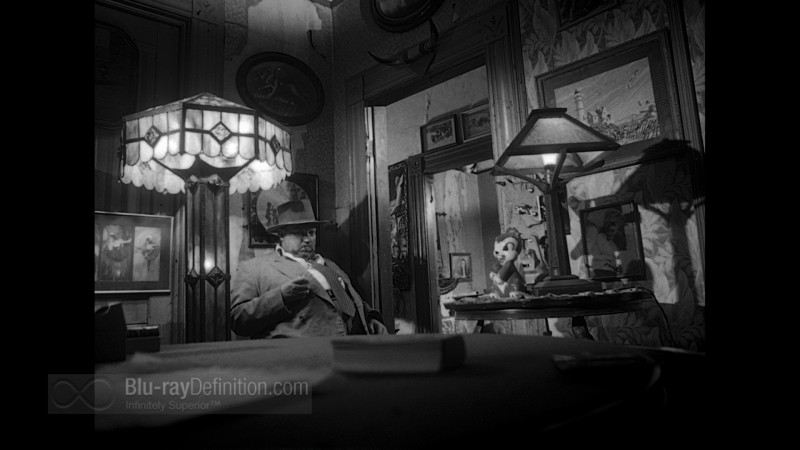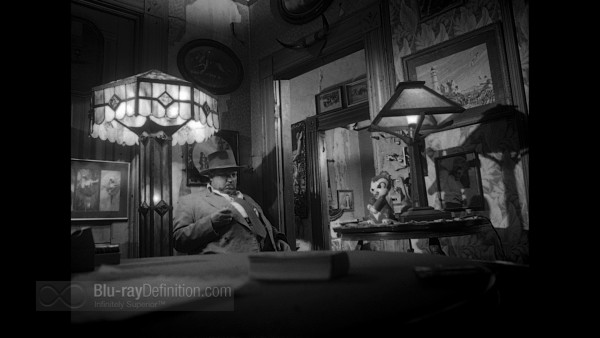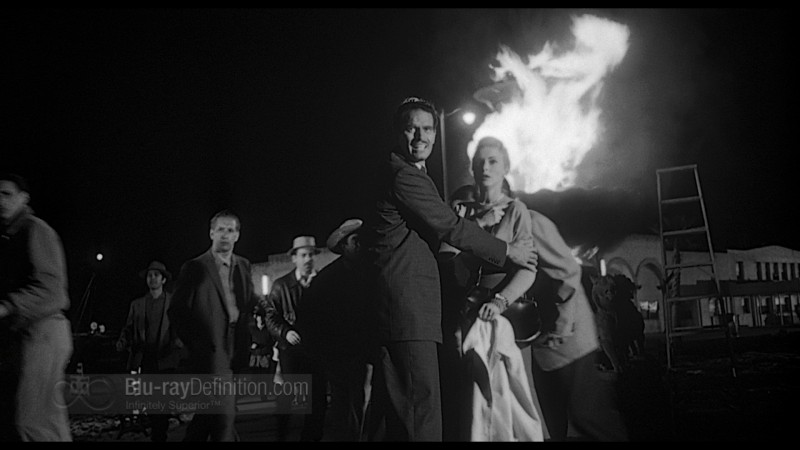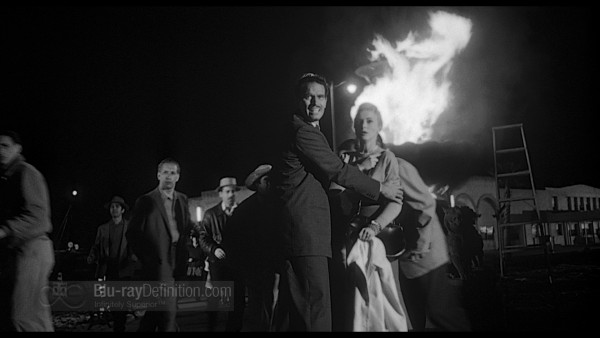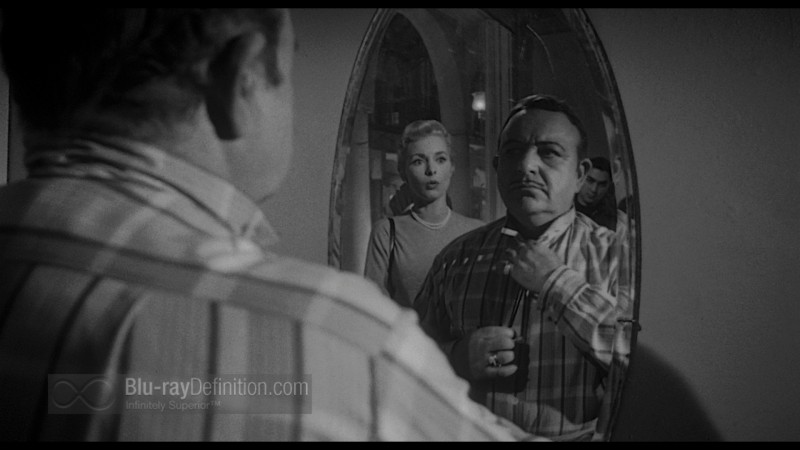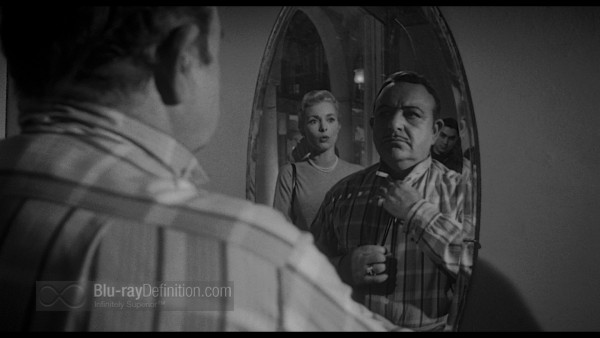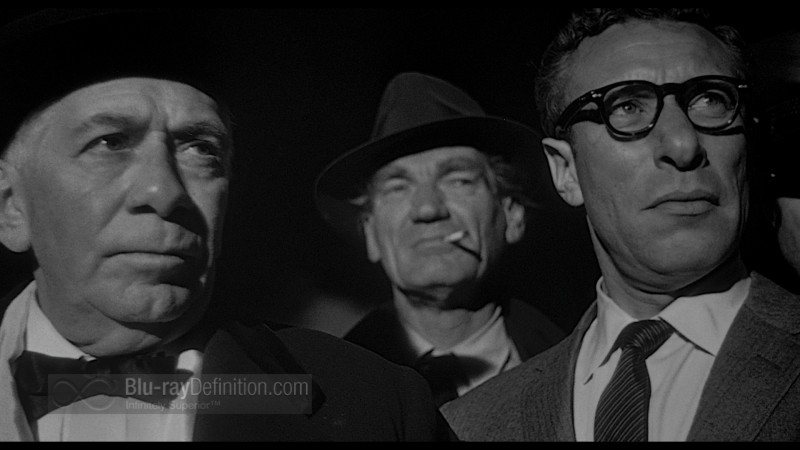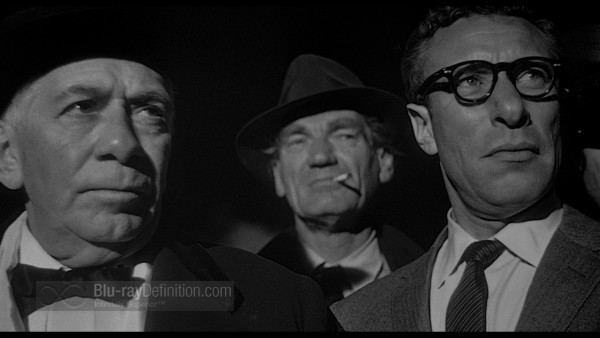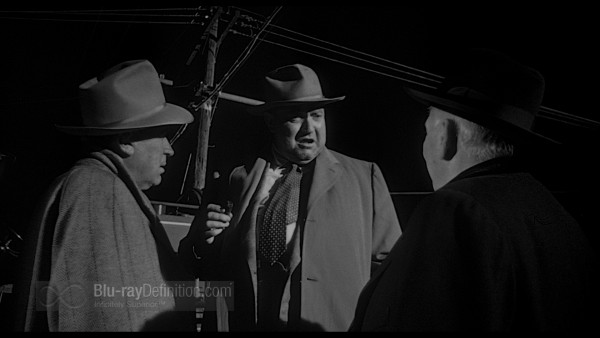 Preview Version: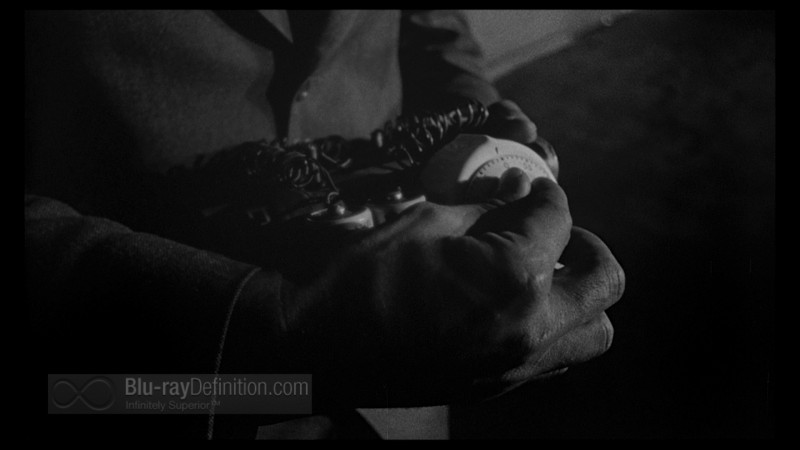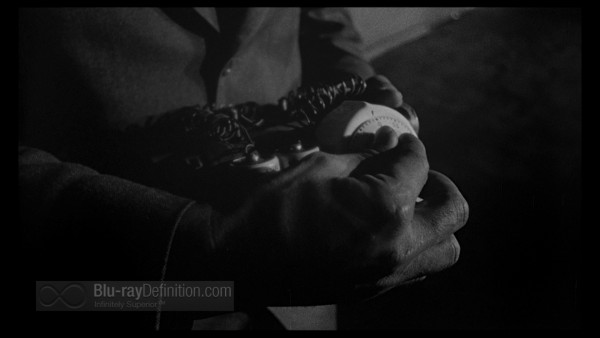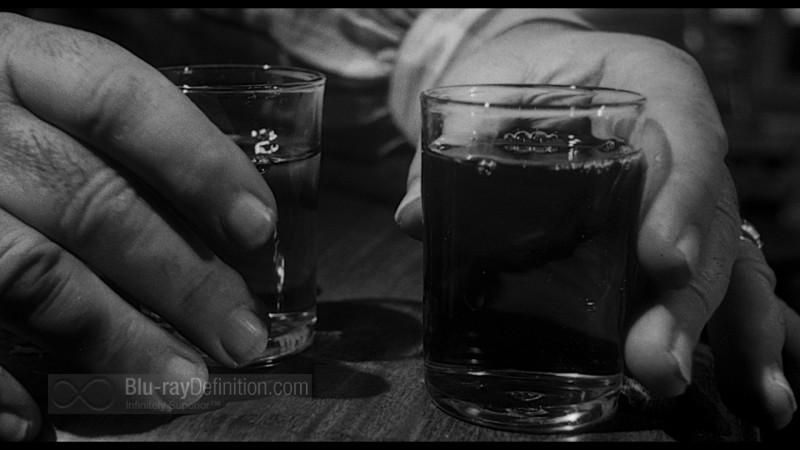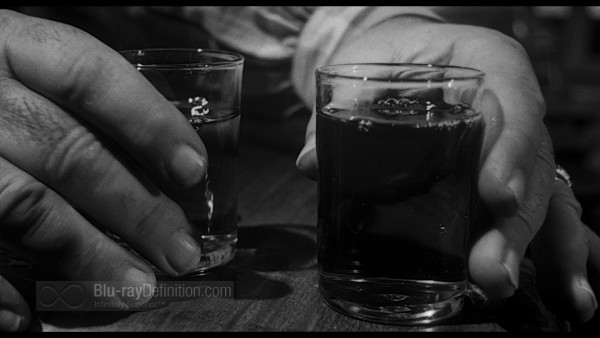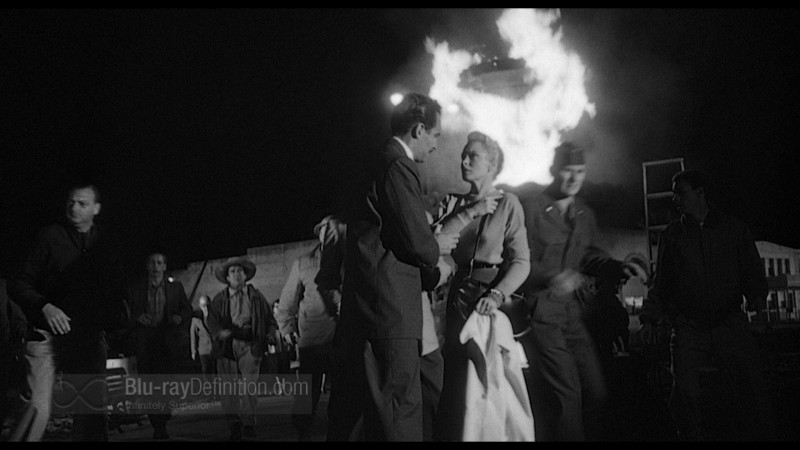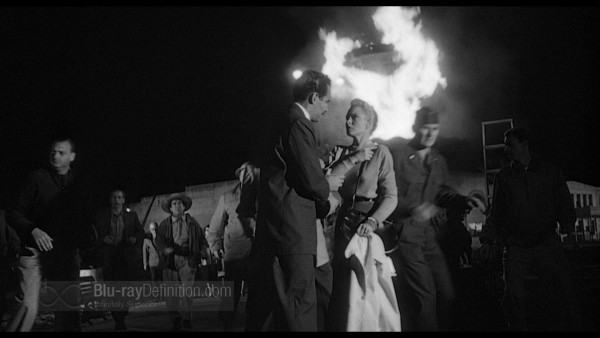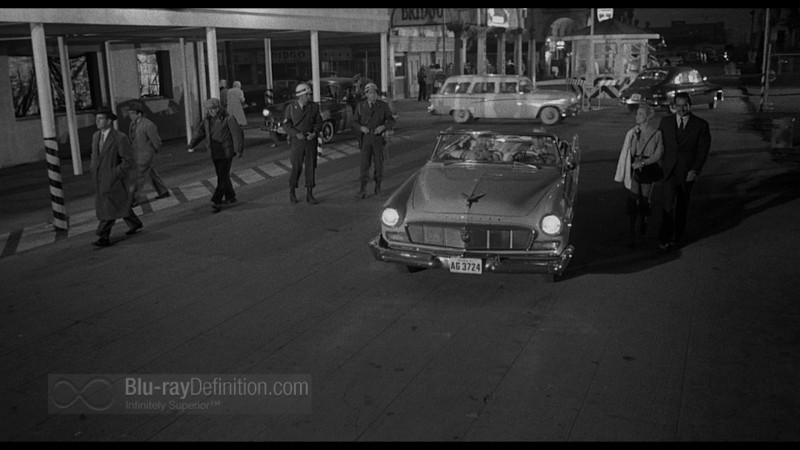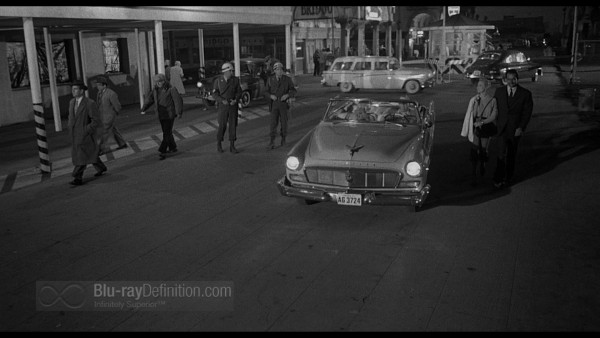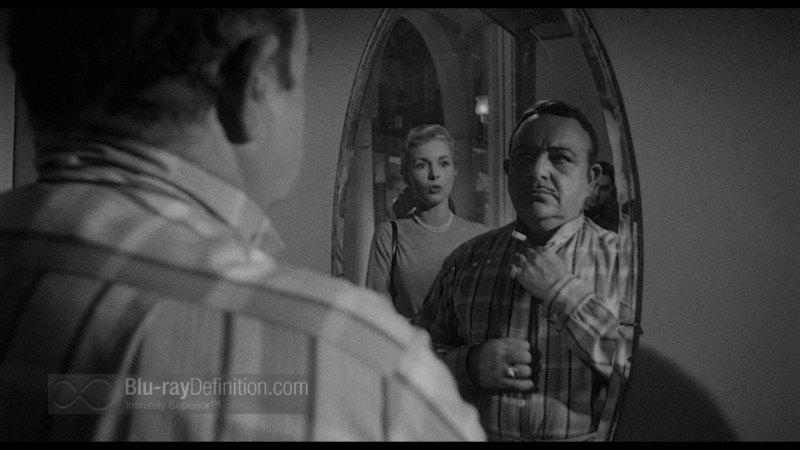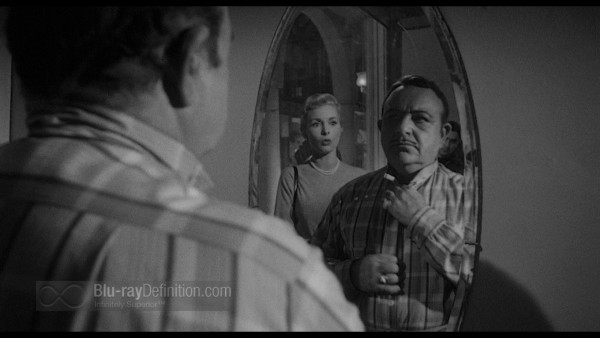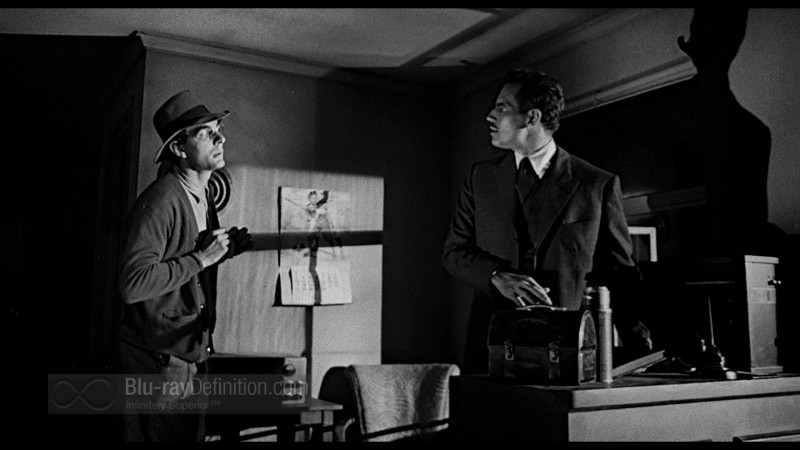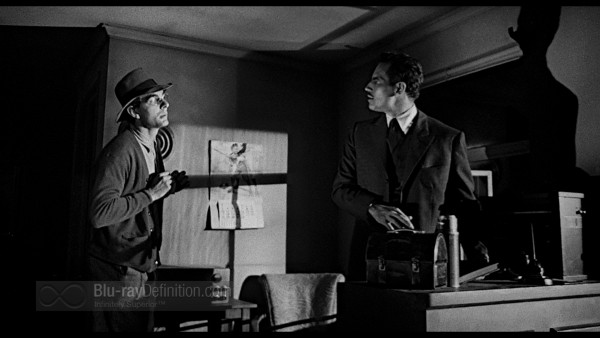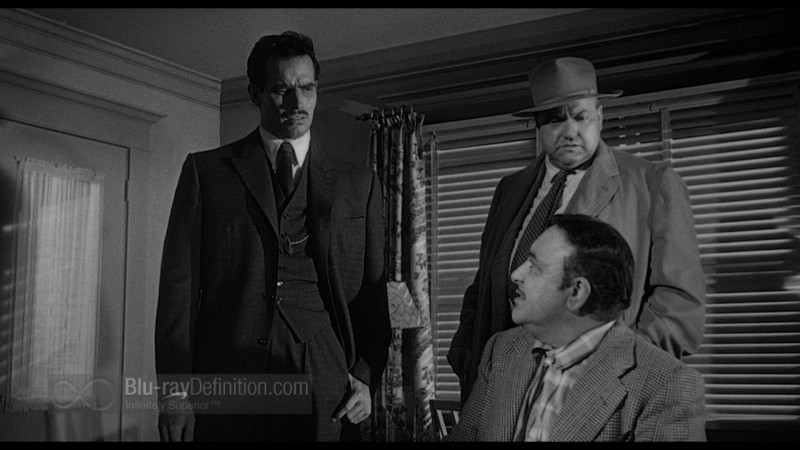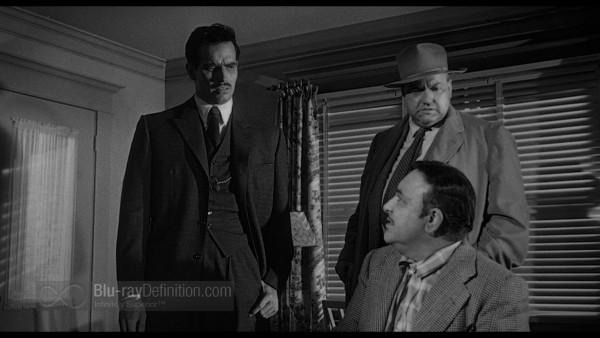 –
[amazon-product region="uk" tracking_id="bluraydefinit-21″]B005DDIUYM[/amazon-product]
Shop for more Blu-ray titles at Amazon.co.uk
Shop for more Blu-ray titles at Amazon.com
Overall
[Rating:4.5/5]
The Film
[Rating:5/5]
Video Quality
[Rating:4/5]
Audio Quality
[Rating:3.5/5]
Supplemental Materials
[Rating:3/5]
–