–
The Series
[Rating:3.5/5]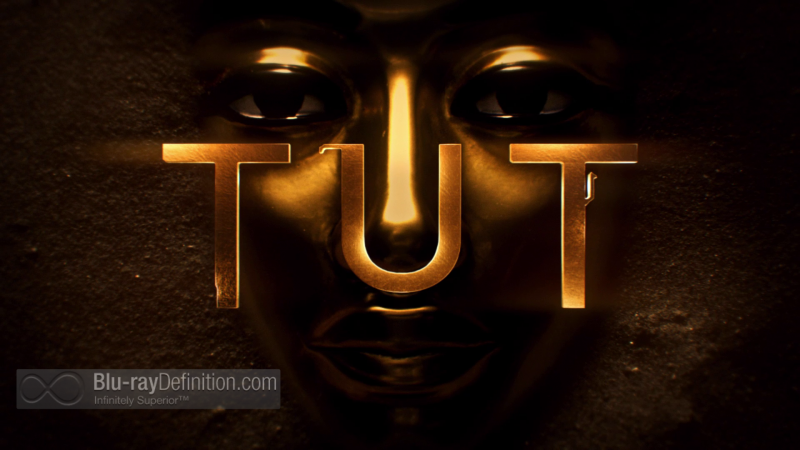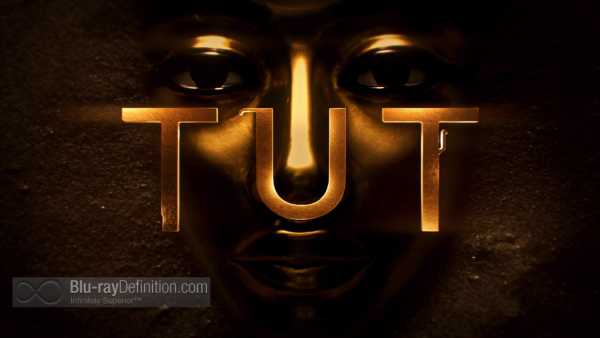 From Spike cable television network comes this three part epic mini-series about the short life of Tutankhamun, or King Tut. Avan Jogia plays the titular ancient Egyptian ruler and Ben Kingsley stars as his ambitious advisor Ay.
When his father is murdered, Tutankhamun inherits the throne of the most powerful kingdom in the world, becoming pharaoh of Egypt while still only a boy, amidst a period of great turmoil. He marries his sister Ankhe (Sibylla Deen) to ensure the power stays in the Tutankhamun bloodline, his top advisors, including Ay, military leader General Horemheb (Nonso Anozie), and the religious leader Amun (Alexander Siddig) all vie for power and control within the royal court and amongst the people. As he grows into a young man, Tutankhamun faces the threat of invasion from the Mitanni empire, falls in love with a commoner (Kylie Bunbury) who faces resistance in the royal court, and he must save his people from being wiped out by famine and disease.
Tut, the series, is much better than I initially thought it would be going into it. Granted, it is mainly propped up by its prime time soap elements of intrigue, steamy sex scenes, and eye-popping battle sequences, but, what else is there to fill three episodes in a miniseries about a young pharaoh about whom very little personal detail is really known? The interpersonal relationships, the cutthroat politics and drama could easily parallel our modern politics. Then, add in the gorgeous costume and set design, no doubt given a helping hand by some serious CGI work, and you have a quite an addictive guilty pleasure that can be consumed in one marathon binge viewing session quite easily.

Video Quality
[Rating:5/5]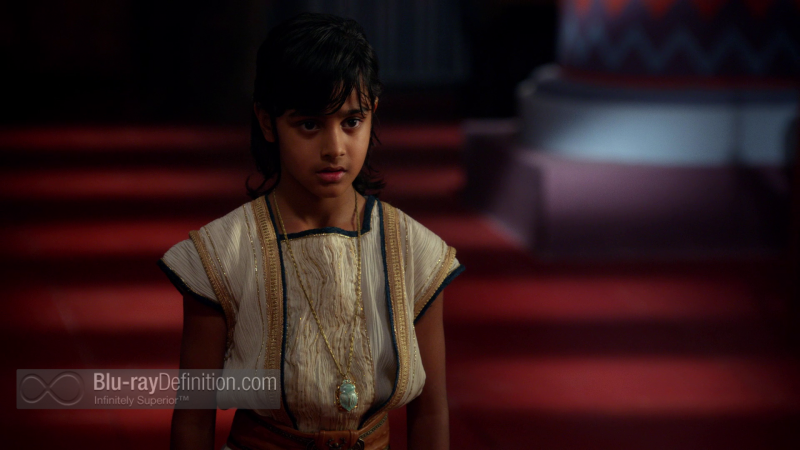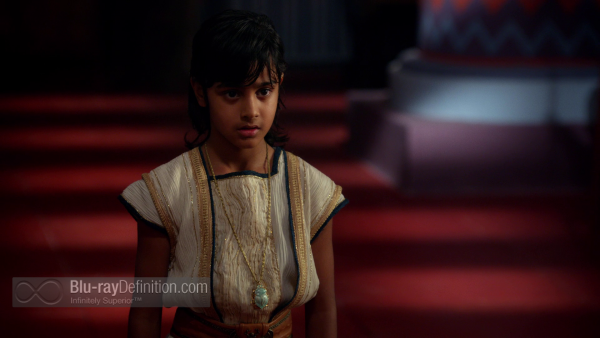 An original HD production shot on Arri Alexa Plus and Blackmagic Pocket Cinema cameras, Tut is a gorgeous production and equally gorgeous AVC 1080p encodement on Blu-ray from Paramount. The image is crisp and colorful with strong contrast, nuanced shadow detail and an organic, filmic quality despite being all digital.

Audio Quality
[Rating:4.5/5]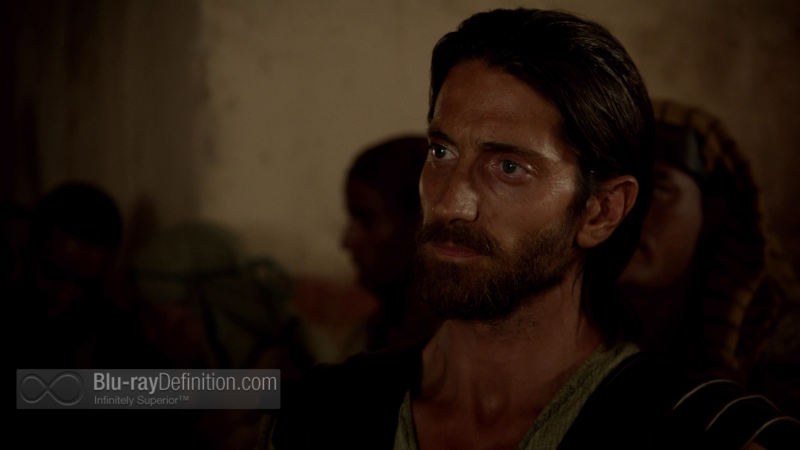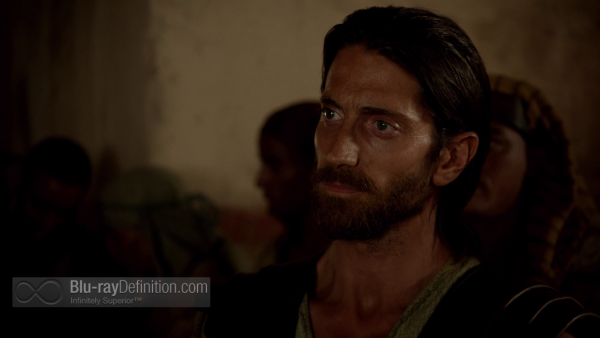 We get an atmospheric English Dolby TrueHD 5.1 (48kHz/24-bit) soundtrack that is beautifully balanced and captures the grand scale of the production during the battle sequences and the more dialogue-heavy scenes. The musical score sounds lavish and clean, dialogue is full and intelligible, and little sounds all around bring you into the action.

Supplemental Materials
[Rating:2/5]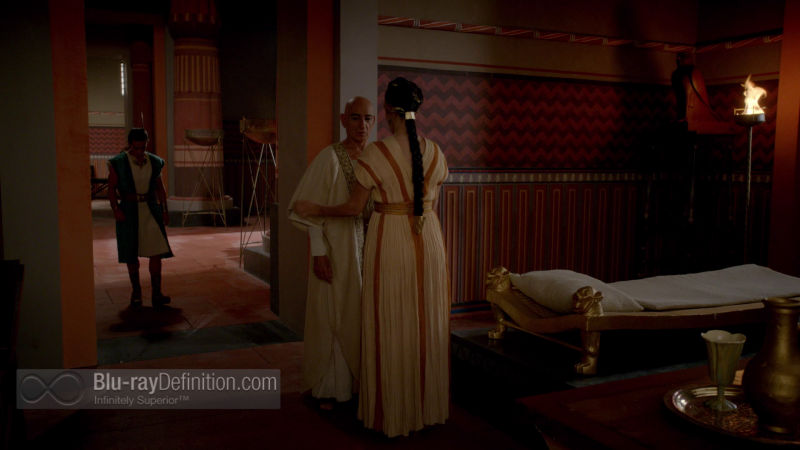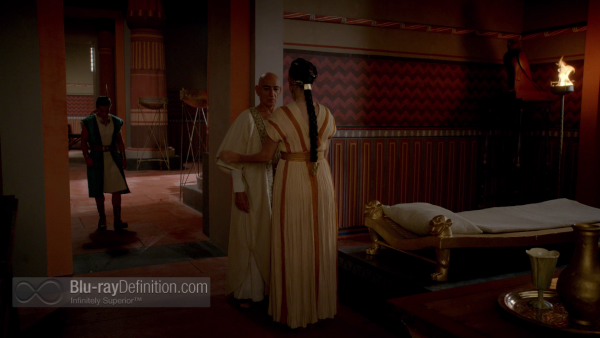 There isn't much included, the the just over 30-minute-long featurettes, which include some interviews with the cast, crew, and historians, give background on the era and the production, so they are interesting to watch.
Digital HD UltraViolet
Featurettes (1.78:1; 1080i/60; 00:34:01):

The Costumes of Tut
History Revealed
Unmasking the Legend: The Making of Tut

The Definitive Word
Overall:
[Rating:3.5/5]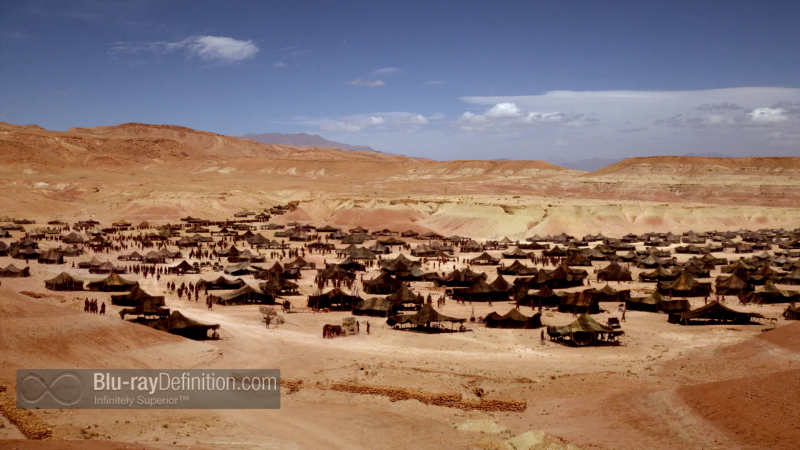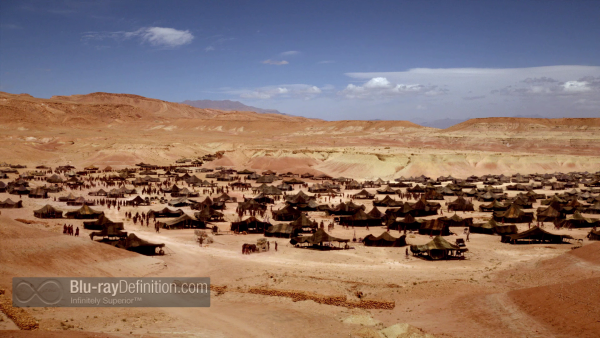 A tantalizing feast for the eyes, a guilty pleasure, and an addictive series to watch, Tut contains some solid performances, gorgeous costumes, and is satisfying even if not perfect.

Additional Screen Captures