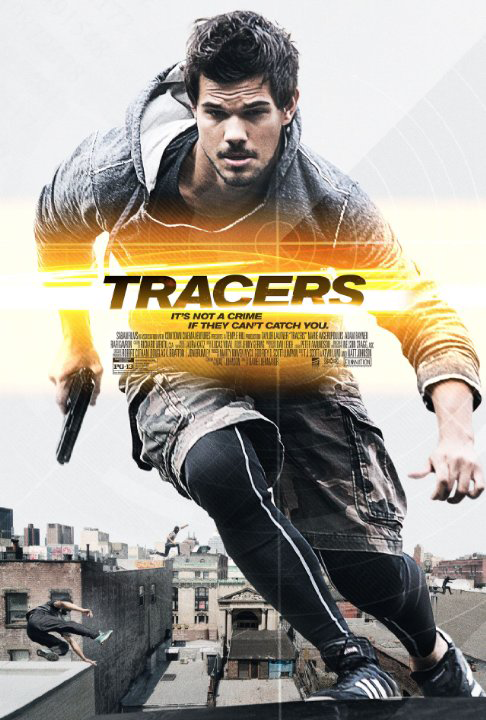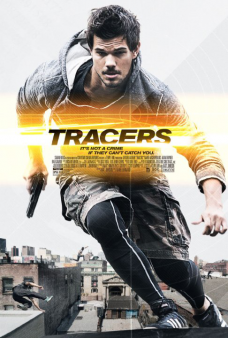 –
Twilight co-star Taylor Lautner stars in Tracers, a film about Parkouring — the art of being able to do leaps and bounds with physical prowess.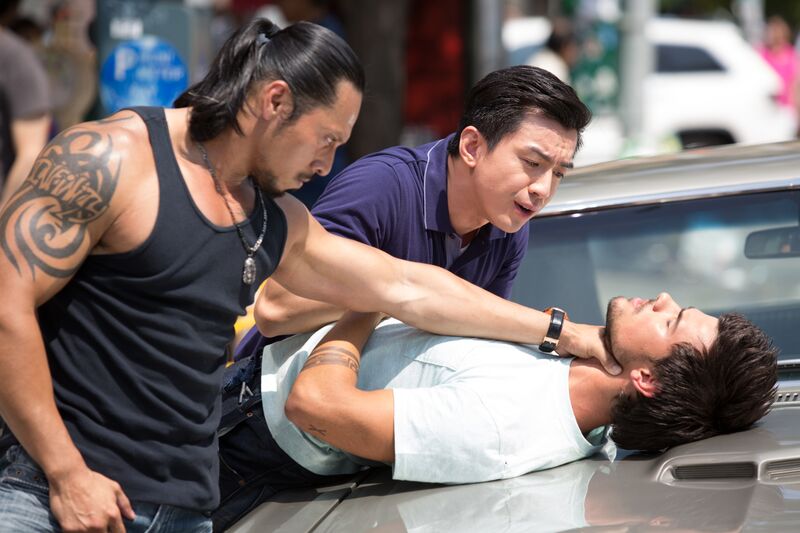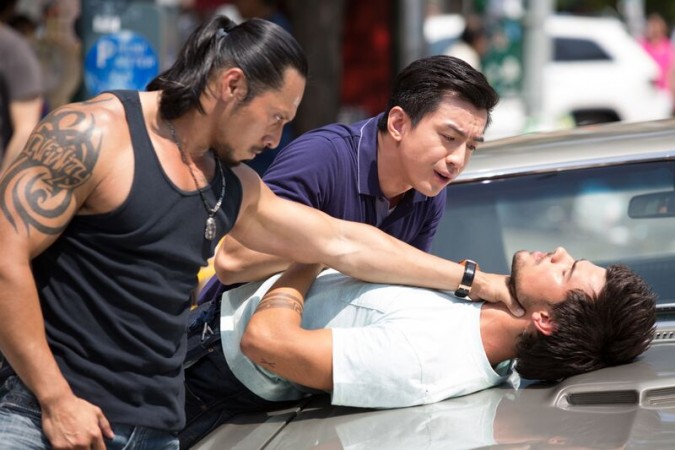 Cam (Lautner) appears to be lost in life. His mother has passed away and his father, who left him a car – which is his only remaining family possession, left only to never come back. Cam makes a living as a bike messenger. He's also in debt to a local Chinese gang to the tune of $15,000 – money he borrowed to help his sick mother before she passed away, now the gang wants it's money back or else.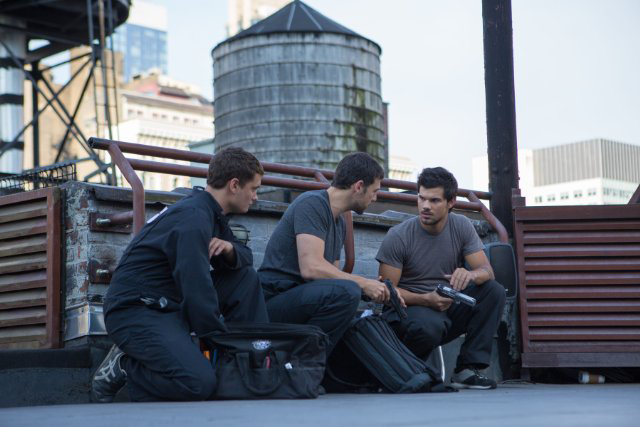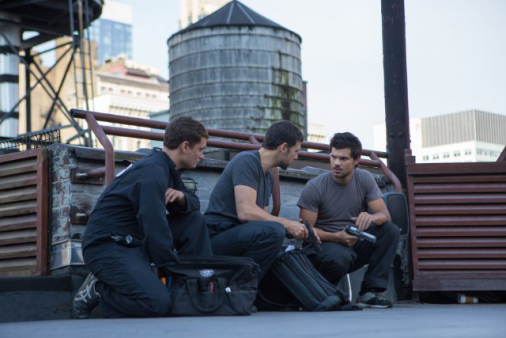 While on his messenger job, Nikki (Marie Avgeropoulos) falls on him, literally. She's parkouring (also known as tracing). She feels guilty about causing him to wreck his bike so she buys him a new one. Cam is intrigued, and attracted, to her, and he locates her, and sees that she belongs to a crew of parkours. Cam, who lives with a local woman and her son and is struggling to pay his rent, joins the parkour crew in the hopes of making enough money to pay off his loan and to give his landlady his rent that is in arrears. But the crew don't do parkouring for fun, they actually use their skill to pull off bank heists. Cam shows them that he's able to keep up with them, and they accept him like one of their own. But Cam and Nikki start falling for each other, even though she lives with the crew's leader Miller (Adam Rayner). This causes lots of conflict within the group, and it comes to a boil when a dangerous jewel heist puts Cam in a position that could cost him his life.
Tracers' premise, parkouring, is an interesting one. The actors jump off buildings, hop from car to car, run at a quick pace, and can virtually do anything physical. Lautner, Avgeropoulos, and Rayner more than ably do their jobs. The plot is interesting, and the movie short enough to not lose your interest (94 minutes). Tracers takes place in New York City and shots of the skyline is one of the highlights of the film. The tagline for Tracers is "Run for your life." The actors sure do run for their lives, and you might be a little bit exhausted after watching them parkouring and may realize how out of shape you are compared to them.
Tracers is available now on DVD.
Our Move Rating
[Rating:3/5]