– –

The Films 
Twilight
[Rating:1/5]
The old saying of never say never has just applied to me tonight. I had always stayed true to my word that I would never ever watch a Twilight film let alone review a Twilight film. I have to review three of them and the review for part one goes a little something like this…why in all of creation do we have a family of vampires playing baseball out in the woods during a lightning storm? Why oh why! Seriously, who thought that was a good idea? They don't even follow the general rules of the game! Okay, let me back track a bit and start from the beginning. In our first installment we have (Isa) Bella Swan, who has moved in with her father and is starting school somewhere new. The angst of it all seems to be permanently etched into Bella's face
A mysterious pale faced "loner" named Edward Cullen sits next to her in class and they eventually become friends of sorts before blossoming into something more. Yes, the film is as bad as you've heard and even worse in this extended edition. Granted, I've never watched the theatrical cut, so I don't know what was restored. Chatter on the Internet says that deleted scenes were restored, but I haven't verified that yet. There really isn't anything positive to say about Twilight in terms of story and acting — it's horrid. The only thing keeping this tripe afloat is actually director Catherine Hardwicke. She directs this thing with an assured confidence. Cinematography and portions of the editing are great (minus that stupid baseball game) and she really makes the film look much more expansive than it really is.
I didn't find myself laughing hysterically as the film unfolded before me. I knew what I was getting into and after years of it being lambasted by those with some sense it was made abundantly clear why. Edward Cullen literally looks like someone dumped a bucket of glitter over him when the sun hits him. Bella has the same "someone pooped in my cereal" expression throughout the entire thing. Why don't these idiots that live in this town question the Cullen family with regards to their complexion? They walk around shy as all hell and no one bats an eye? Also, these vampires have been living in the same town and going to the same school for over a hundred years. The hell? I'm all for suspension of disbelief but it's beyond ridiculous. Oh, and when Bella and Edward make goo-goo ga-ga eyes at each other it's more groan inducing than anything else. It looks like they're both about to have a seizure. Overall, Twilight is a very pedestrian film and not worthy of your precious time. For fans only – obviously.
New Moon
[Rating:1.5/5]
Once the cow cashed in there would be no stopping the juggernaut franchise from exploding with sequels. New Moon follows, almost immediately, the events that transpired in the first film. Continuity is switched around a bit, most noticeably, with the vampires and their complexions. It looks like the nocturnal have been hitting the tan salons, because the patchy and pasty complexions of the first film are gone in favor of this golden new look. In New Moon Bella and Edward are now an official couple, so those at school, family, friends, and Cullen's' own vampire family must now deal with this unlikely event the best way they can. Just as fast as it started, though, Edward leaves Bella after she is attacked by his own kind. Due to this fear Edward decides it's best for them to be apart. Bella won't stand for it and finds her self in a deep depression and also the target of fiends and some werewolves who may or may bot be from Jacob's tribe. Oh, I forgot to mention, Jacob is back. He loses that horrible wig, gets buffed out, stares intently at Bella, and is a werewolf himself.
New Moon also introduces us a to a few more characters that govern the race of vampires. Aros (Michael Sheen) is this so-called king. Sheen is usually a delight to watch in pretty much anything he's in but I can't really stand to look at him here gritting his teeth and spewing forth some of the most inane dialogue ever written. Hey, I get it, being in a Twilight film in those days was like scoring a recurring gig in a Marvel film today. LUCRATIVE! I don't blame him but I can't say that I like it. Aros chews up the scenery every chance he gets and basically shows Edward who the real boss is of all things vampire. While Edward is off trying to deal with Aros, Bella runs away over to Jacob and gets into some danger of her own. She learns how to ride motorcycles and even takes a ride from a stranger on that guy's own bike. Something she would never ever have done otherwise. Oh, and Jacob is a werewolf and so are members of his tribe. The wolves are actually kind of neat looking and they're giants.
After Catherine Hardwicke was essentially forced out of the sequels, Chris Weitz (About A Boy, The Golden Compass) stepped in to fill in her shoes. Again, this franchise is nothing special on a merit level, but on a technical level they tend to get a break. Weitz knows how to direct action and knows how to create action from nothing. The Golden Compass had the neat polar bear fight and New Moon has neat werewolf and vampire fights. Some of these fights are actually pretty cool and brutal. No, not even Chris Weitz can make something so dull and boring good. Granted, the first film is hardly good, but I'm sure it was pretty hard to graduate from stupid vampire baseball games into Aros and his cohorts. It's as if New Moon is part one of a new franchise with the same characters. One could literally not watch the first film, start off with the second film, and they'd be none the wiser.
In any event, New Moon ends with a cliffhanger ending that may or may not be resolved in the next film, which brings us to…
Eclipse
[Rating:1.5/5]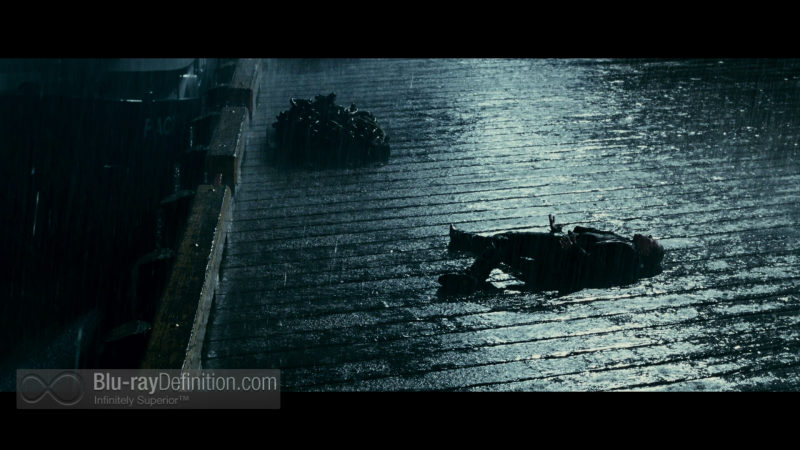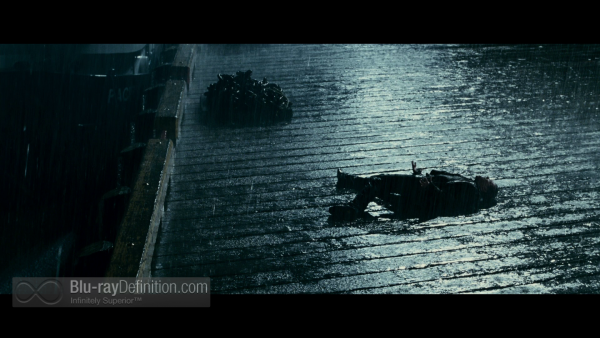 At last we come to it — the final extended edition in this "trilogy" Blu-ray triple-pack. Eclipse continues barreling down the way raking in the millions while pushing mediocre product to the far reaches of the world. In this third installment we have David Slade (Hard Candy, 30 Days of Night) taking on the vampires and werewolves of the Twilight universe in the aptly titled: Eclipse. A stranger is bitten by a rogue vampire out for revenge for past transgressions and, like a disease, begins to recruit an army of "newborns" to try and take Bella and the Cullen clan down. Apparently newborns are more vicious than the average vampire. Jacob and Edward still hate each other and Bella loves them both. Talk about having your (beef) cake and eating it too. Sigh.
Slade reels the picture back a bit and plays it as more of a standalone adventure than something that moves the mythology forward. Aros is nowhere to be found in this film, but we do see Dakota Fanning reappear as the powerful Jane. We get some flashbacks that cover a few characters and what their motives are and have been in order to see how they can combat this growing enemy. I will say that we're a far cry ahead from stupid baseball games in the rain. The story is still a grand turd of a mess, but some of the action is actually quite brutal and it dawned on me that these extended cuts are not rated, so that may have also had something do with seeing them play out the way they did.
There is absolutely no closure to Eclipse, because the finale is Breaking Dawn and that film is not part of the set, so it left me hanging. Yeah, poor me, right. I'm really surprised that no matter what director you get to make one of these films they can't seem to crack the "make it a good (at least bearable)" film. The source material and screenplay are just that horrid. It won't let them. Out of all the directors that were chosen David Slade was the most surprising one, but coming off 30 Days of Night (it's flawed, but intense) I though he could do an admirable job. Outside of the few savage fight scenes he didn't. Yes, Eclipse does have more endless scenes of people just staring blankly at each other and walking around shirtless. In any event Eclipse is not a good movie and you will have to wait a bit before Breaking Dawn: The Extended Edition hits the Blu-ray format to see how it all ends.
Twilight: Video Quality
[Rating:4/5]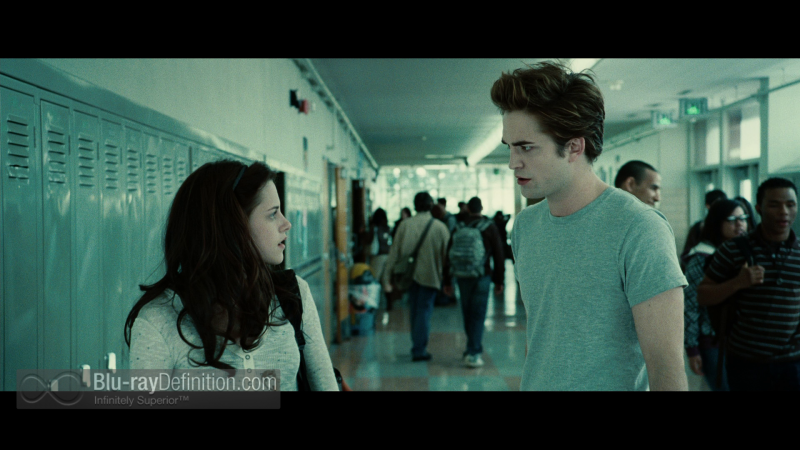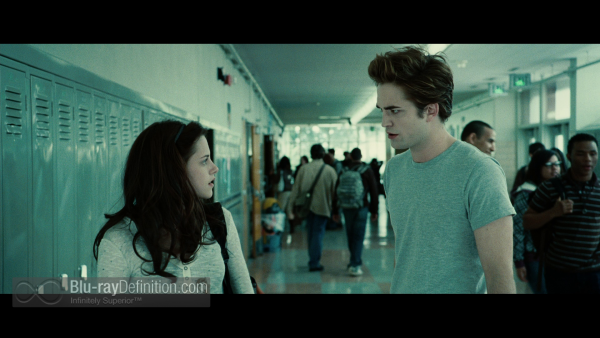 Twilight was shot on film (2.40:1) in 35 mm using Arriflex 435 cameras and various others. Grain levels were outstanding, sharpness was kept in check, and softness was only used artificially to give the vampires uber-smooth skin. I did not detect softness inherent to the source. The color palette really shines here, as primary and secondary colors leap out at you and the scenes taking place out in the woods and anywhere with "green" really pop. Banding and pixilation were never a problem and I only detected a bit of dirt and debris.
New Moon: Video Quality
[Rating:4.5/5]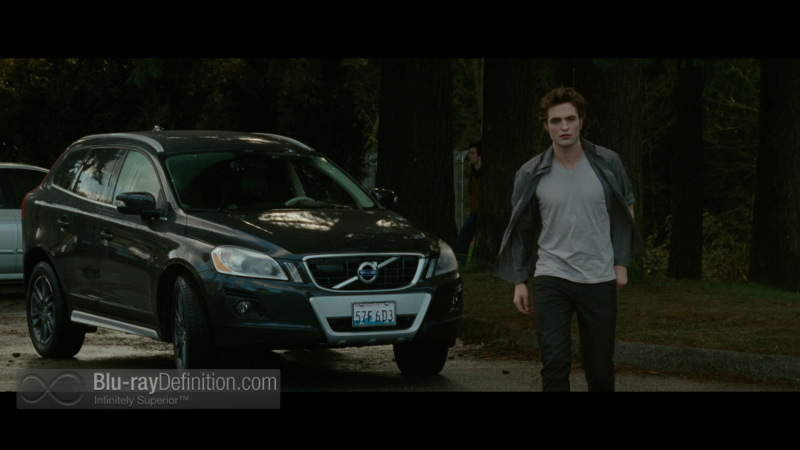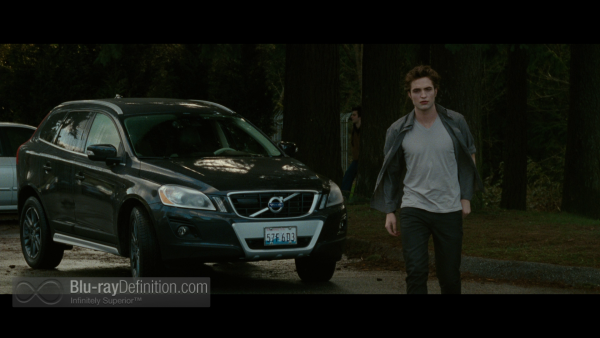 New Moon is presented in 2.40:1, widescreen and was shot via the Arriflex 435 – in fact, I'll wager, that the entire franchise was shot on film. I'll double check those figures later. As good as Twilight looked on Blu-ray, I think New Moon looks a smidgeon better. Complexions are much more natural looking all the way around. Compression is nowhere to be found. Banding and pixilization are absent, and I did not detect contrast or boosting fluctuations of any kind during playback. Some of the CGI may look a tad bid questionable under the high definition magnifying glass but that's no fault of the transfer. New Moon looks great on Blu-ray.
Eclipse: Video Quality
[Rating:3.5/5]
Eclipse is presented in 2.40:1, widescreen. Again, shot in 35mm. Some very intrusive noise and softness throughout the film bog down the video quality for Eclipse. As I've mentioned before, I never saw the theatrical cuts, so I'm assuming that those problematic scenes were the restored footage, as deleted material tends to not look all that great once it's put back in unless a full restoration is done. I'm going to assume that that's the case in these scenes. The noise looks like ants on people's faces. The softness looks like peoples faces are slowly going out of focus. Outside of those quibbles the image looks sharp and grain levels are consistent but it does have the weakest video of all three films. Crush was also not a problem.
Twilight: Audio Quality
[Rating:4.5/5]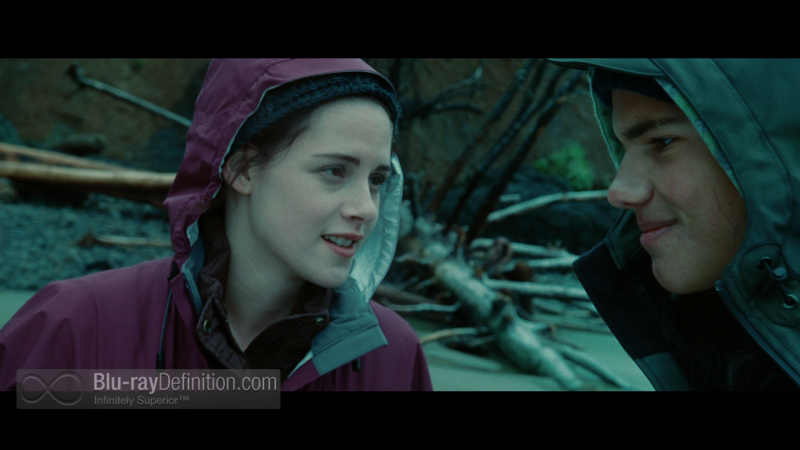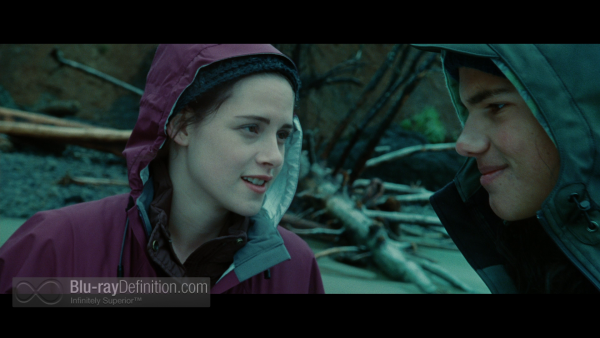 Twilight features a very robust DTS-HD Master Audio 5.1 lossless track that really hits low to the floor in a very exceptional way. You will feel every hit, punch, crash, and baseball (!) in full force as if it were coming down on your head, with exceptional clarity. Dialogue levels are fine — they're clear and crisp and there was no echoing or clipping to be found here. The rear channels carry the ambience well and show off the 360-degree sound field quite nicely during action scenes. The LFE subwoofer channel adds a flourish or two (or three) without ever becoming a distraction. Say what you will about the film but the sound mixers did a great job on this sound track.
New Moon: Audio Quality
[Rating:5/5]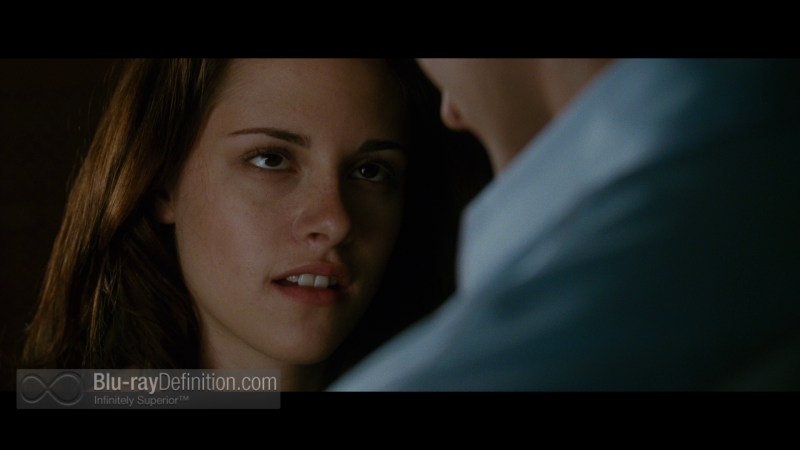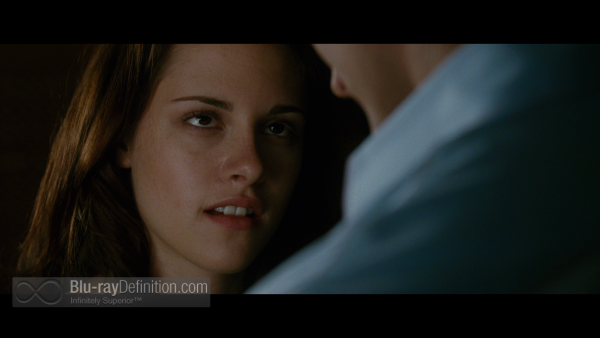 New Moon is presented in DTS-HD MA 5.1 lossless and they pretty much kicked the sound level up to an 11 this time around. The dialogue levels are pristine as are the various directional elements. The brutal fight scenes are exquisite and you will feel as though your head just got pounded into some Italian marble steps. The LFE bass channel enhances those powerful hits and gives it extra depth. The rear channels handle the crowds and the miscellaneous goings on. The first film already sounded great on Blu-ray and New Moon sounds even better!
Eclipse: Audio Quality 
[Rating:4.5/5]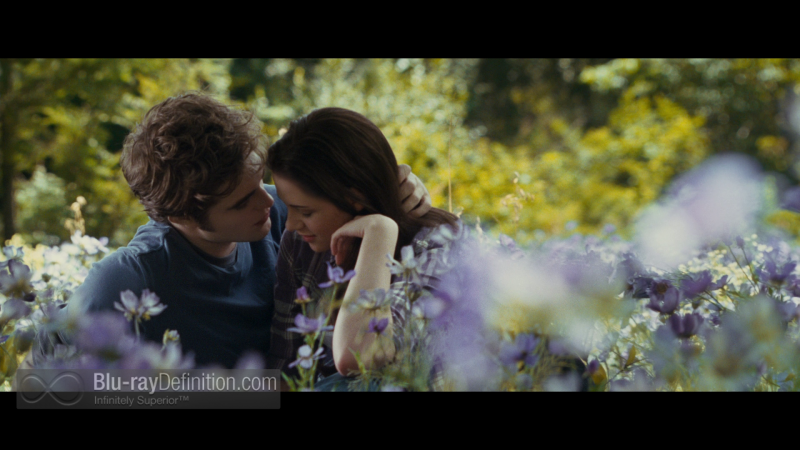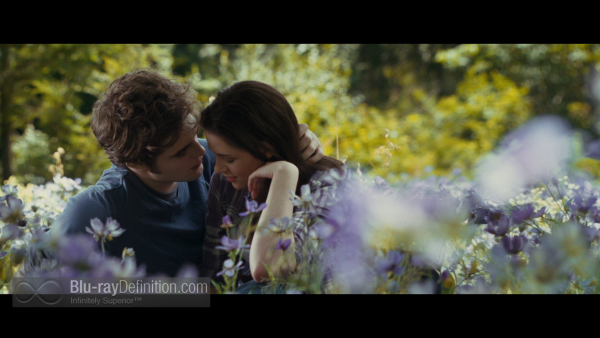 Eclipse is presented in DTS-HD MA 5.1 lossless and is up there in quality with the first film. I did notice that the bass (LFE) was pulled back a bit, because some of the werewolf smashing was not as thunderous as it was in New Moon. Dialogue levels remained strong and the rear channels did their thing effortlessly. The full spectrum of this lossless soundtrack didn't really kick in until the very end, when it turned into a battle royal, but when it did it was very cool as bodies smashed all over the place.
Supplemental Materials (Twilight/New Moon/Eclipse) 
[Rating:2/5]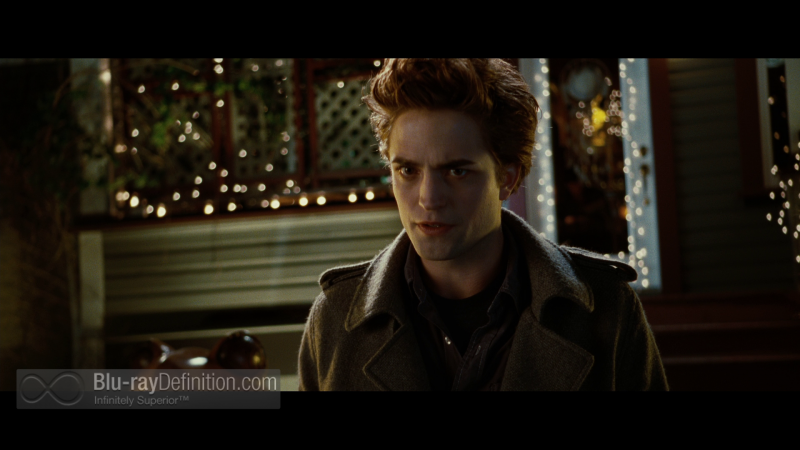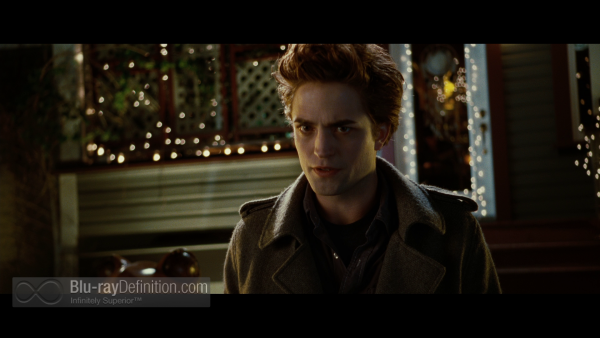 There are no traditional special features within the set, with the exception of a digital HD UltraViolet version of the films, and the theatrical cuts of each. It's a good thing when studios include both versions for comparison. This is not indicated on the back over of the Blu-ray set – only on the menu when selecting to play a particular film.
Theatrical Cuts of all 3 films
UltraViolet Digital HD

The Definitive Word
Overall: 

[Rating:2.5/5]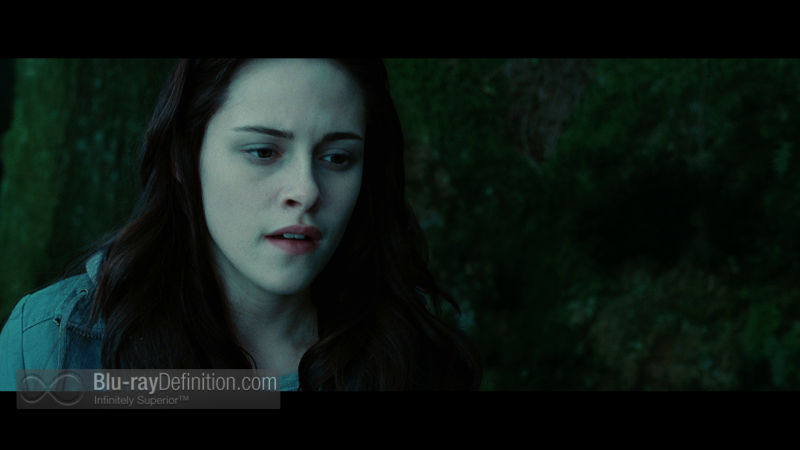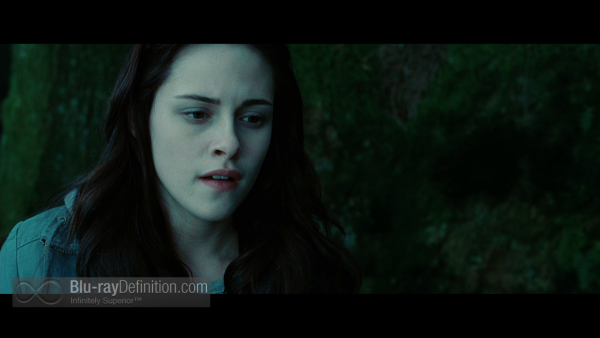 The Twilight Saga was a phenomenon that captured the minds of young girls and women, for the most part, and if one were to say what really came out of the whole thing, it is that it got young people to read. Sure, the movies are pedestrian at best, rubbish at worst, but it could be said that it was a catalyst of things to come. This Blu-ray set features the first three films (Breaking Dawn is surprisingly absent, so get ready for the extended edition double dip in the future), and the video and audio presentations are the best part of the films. The special features are nonexistent, with the exception of the digital HD copies and the theatrical cuts of each film. I've done my best to try and give an honest average of the whole thing. The films are not good, the Blu-rays are all above average in quality, and the special features are at a minim, but a quality minimum. The overall score is for the overall package.
Additional Screen Captures
[amazon-product]B00OYTCV46[/amazon-product]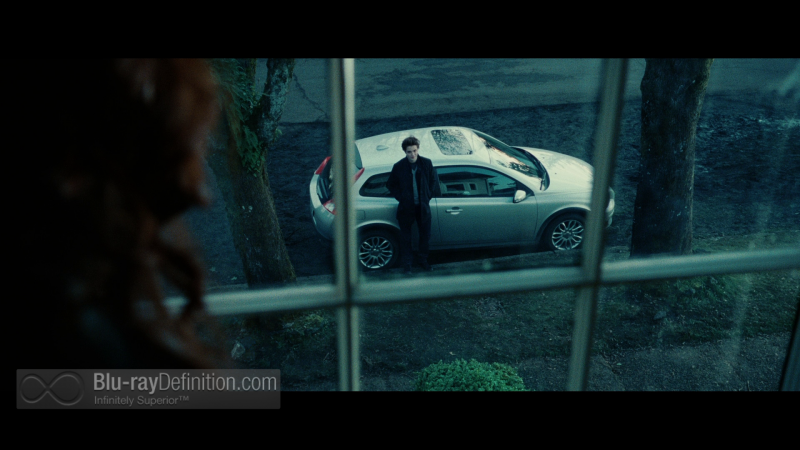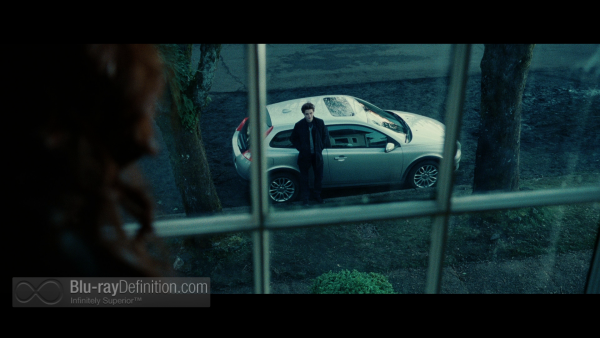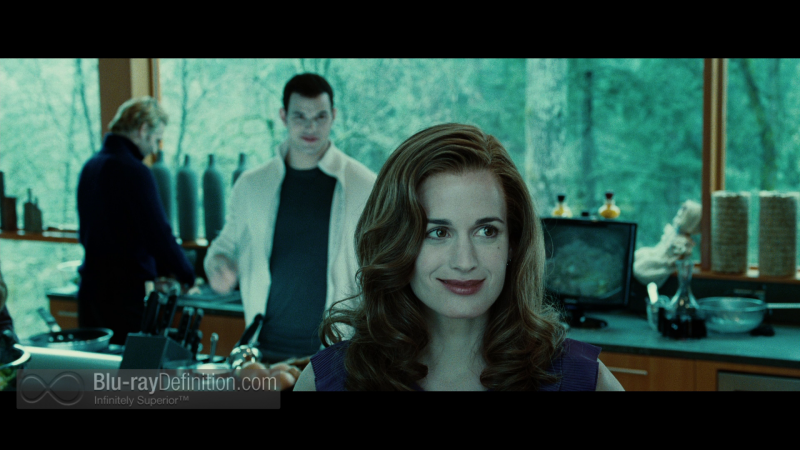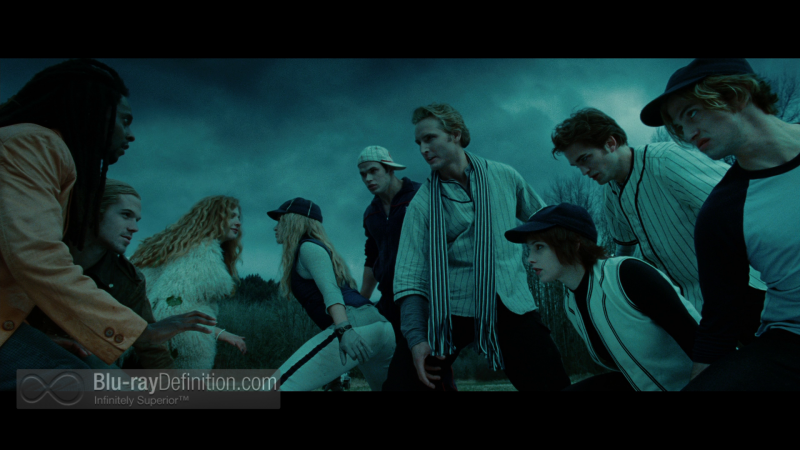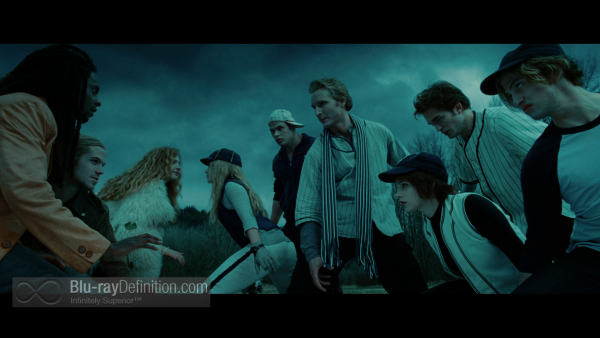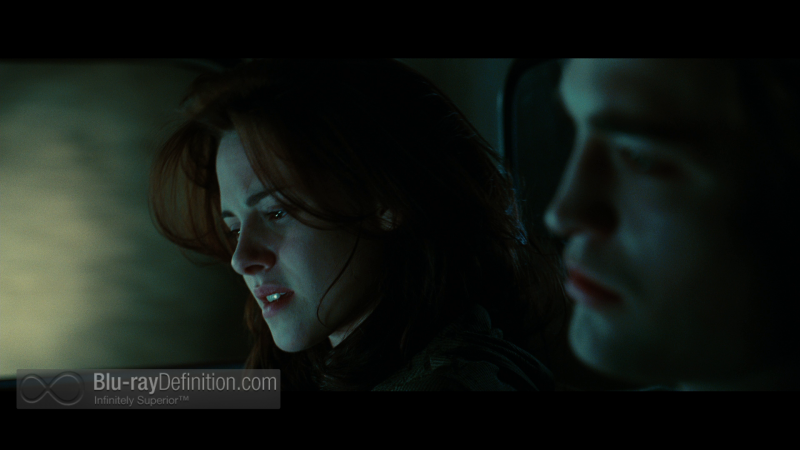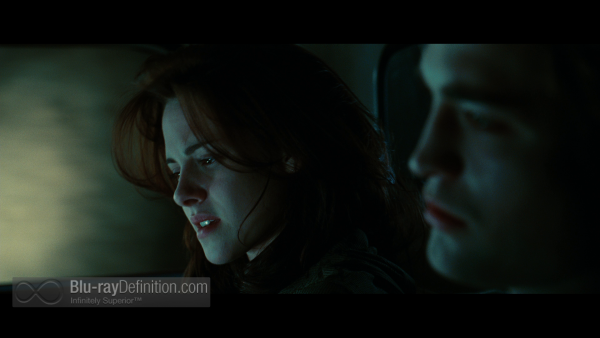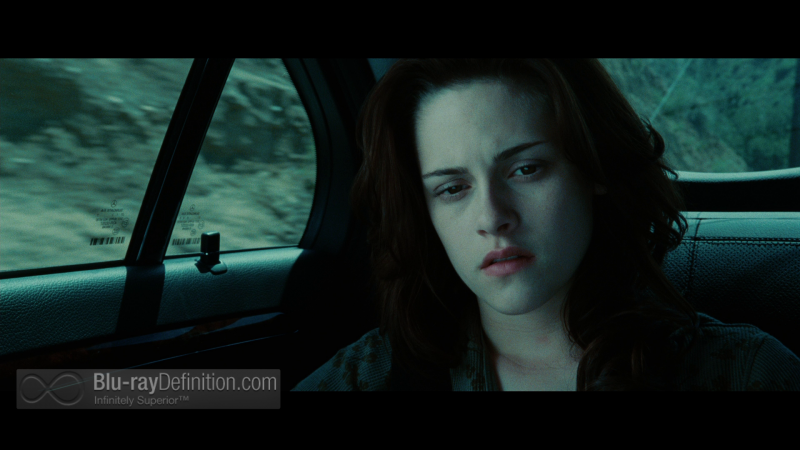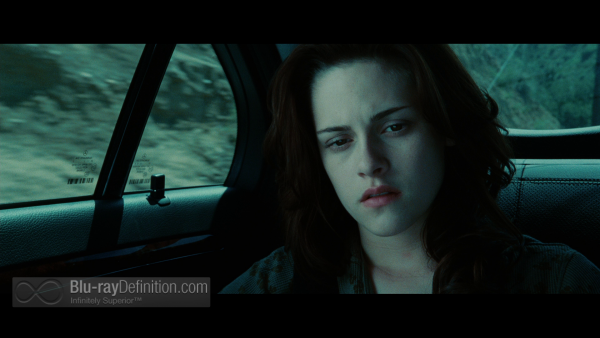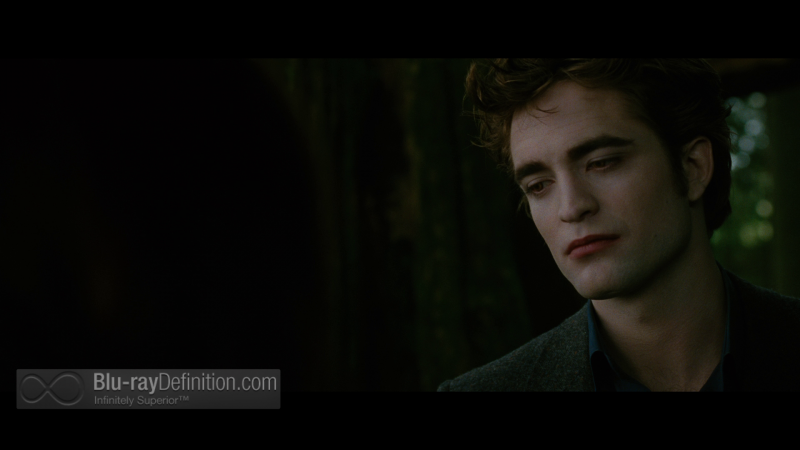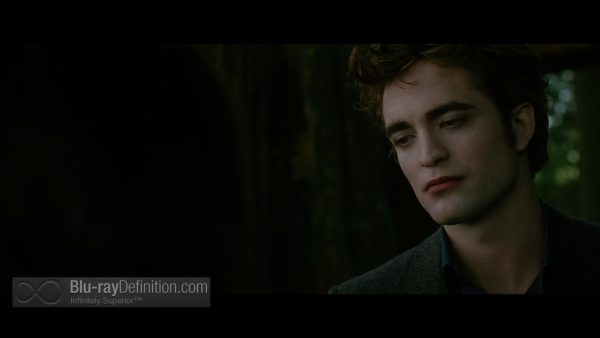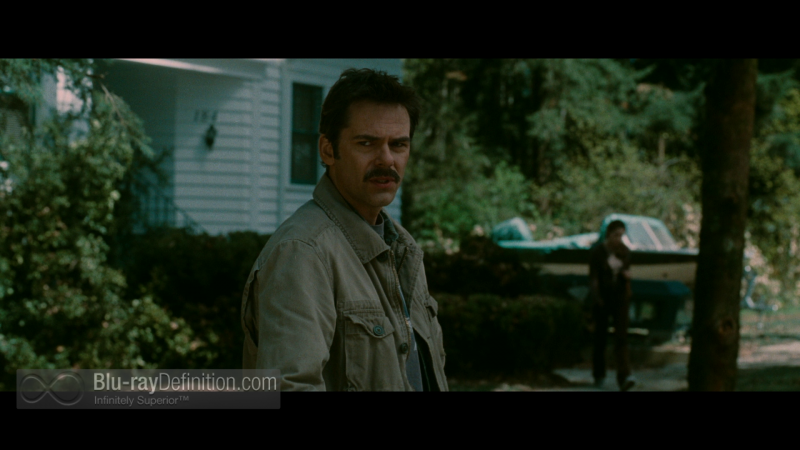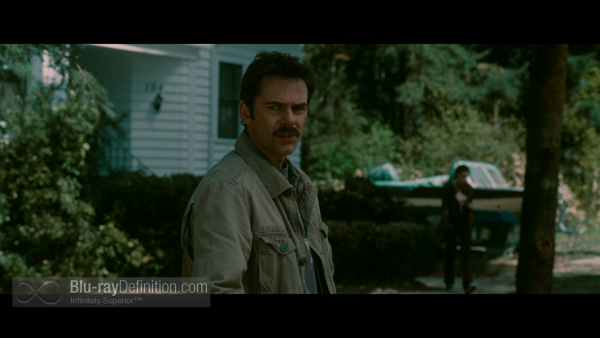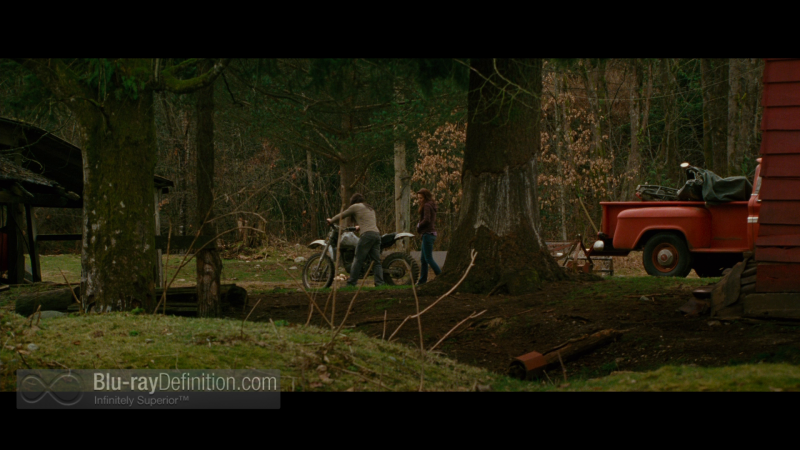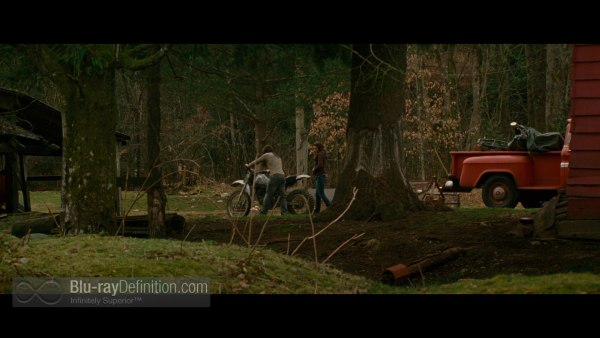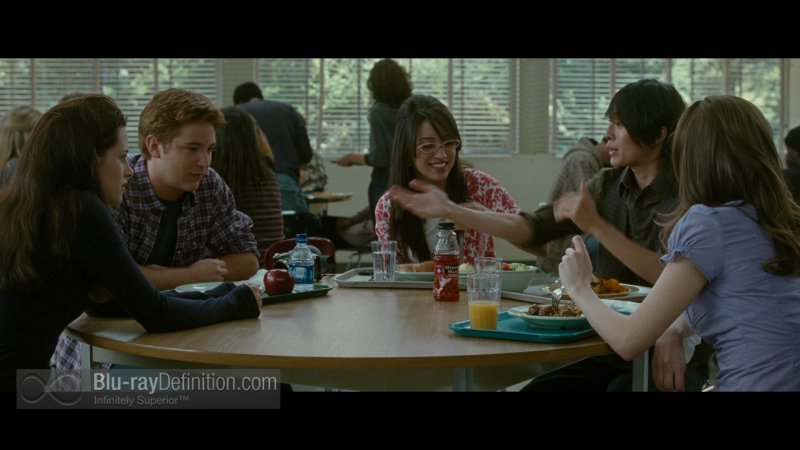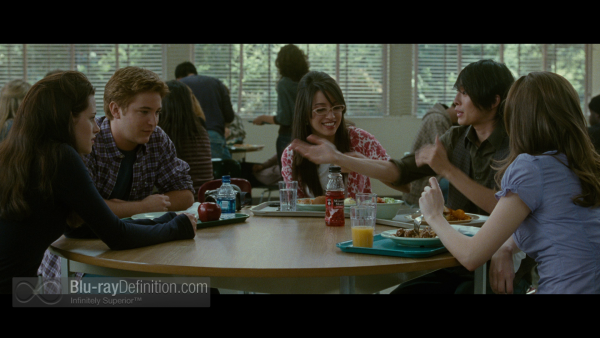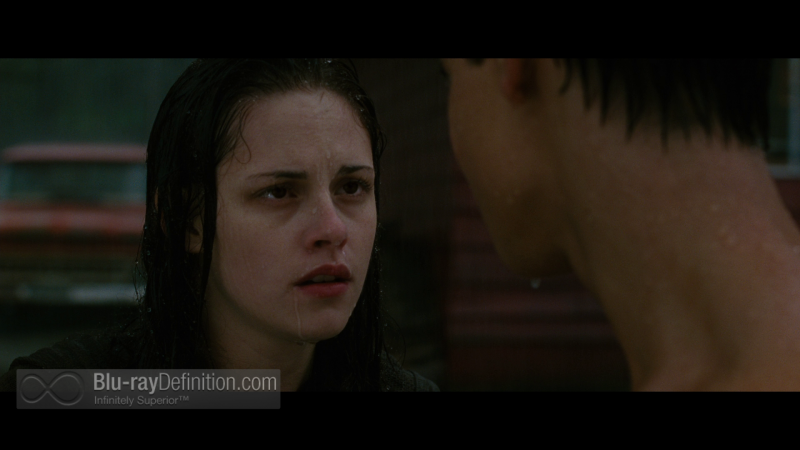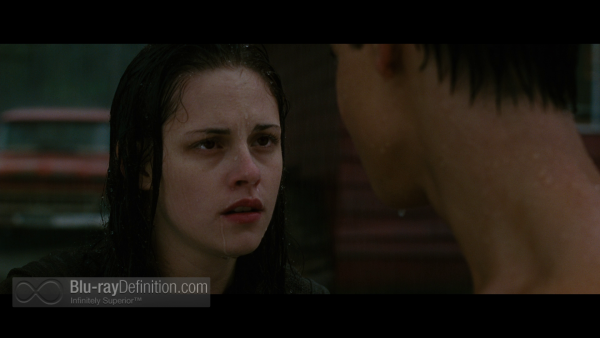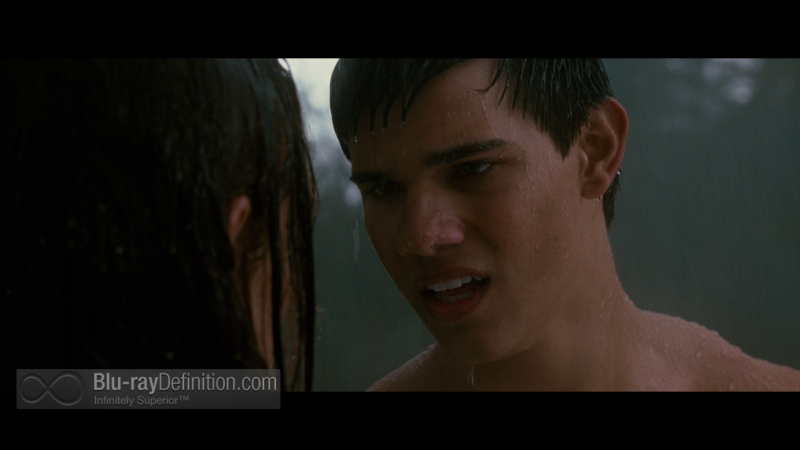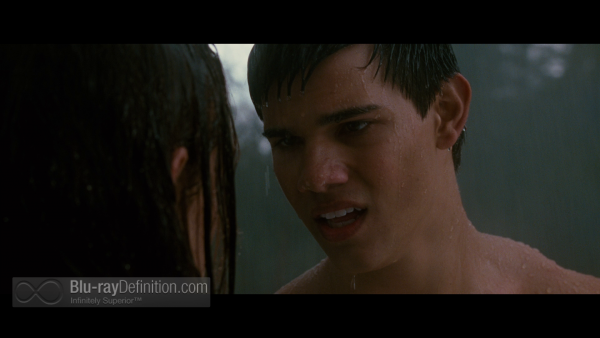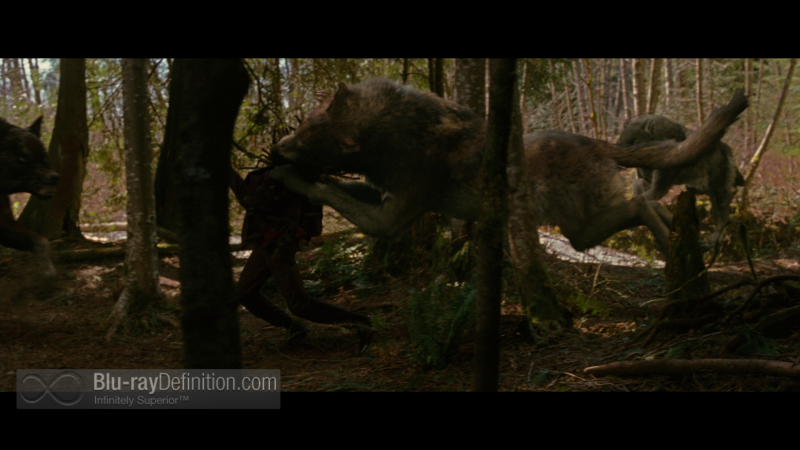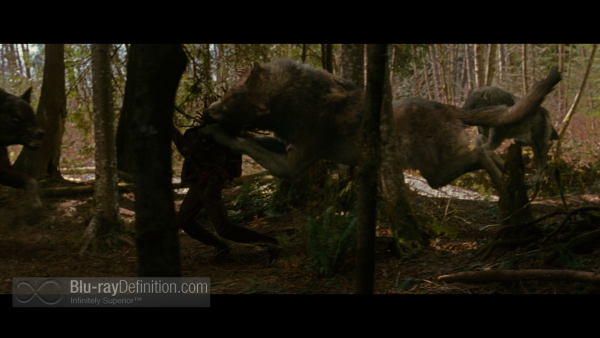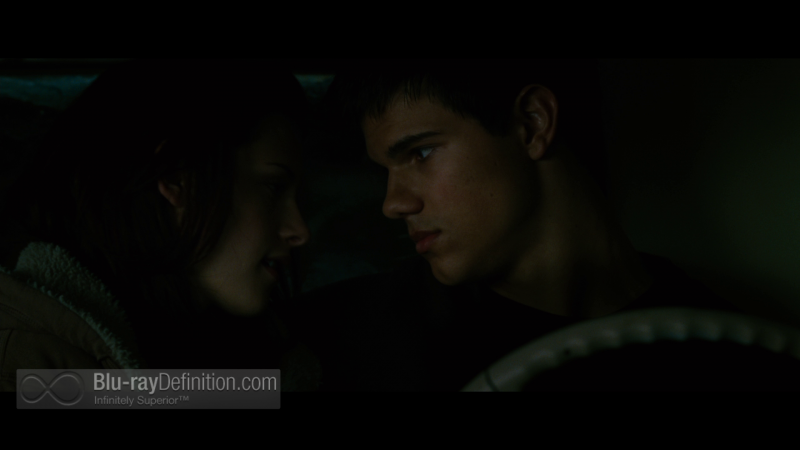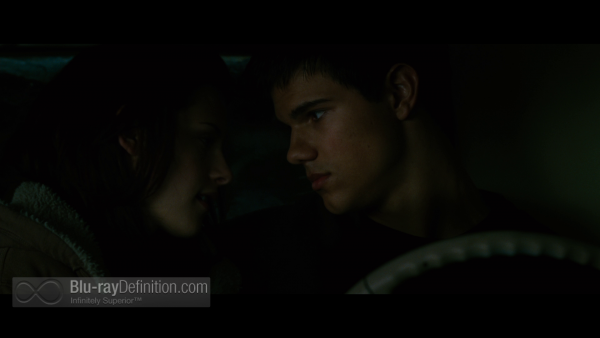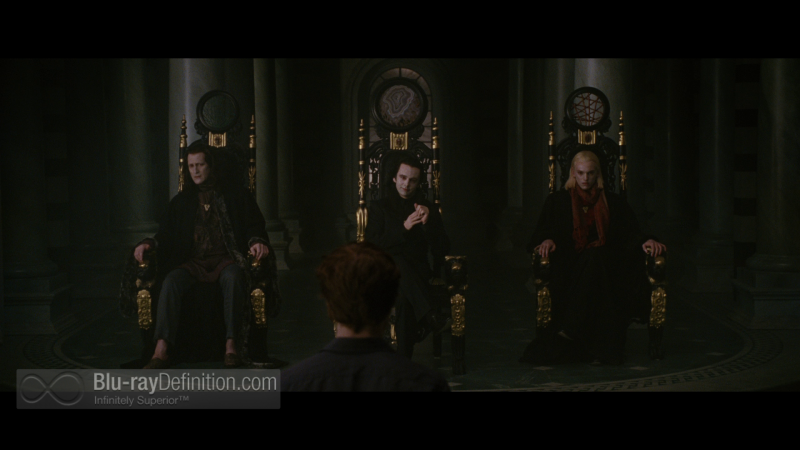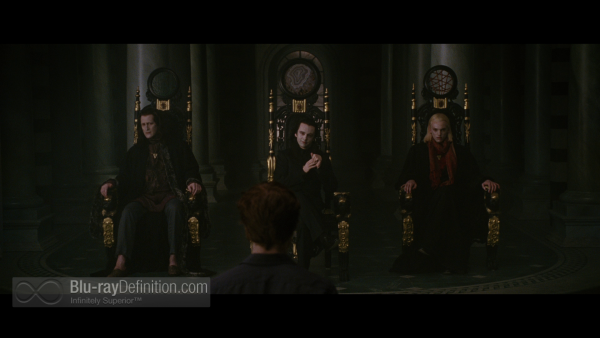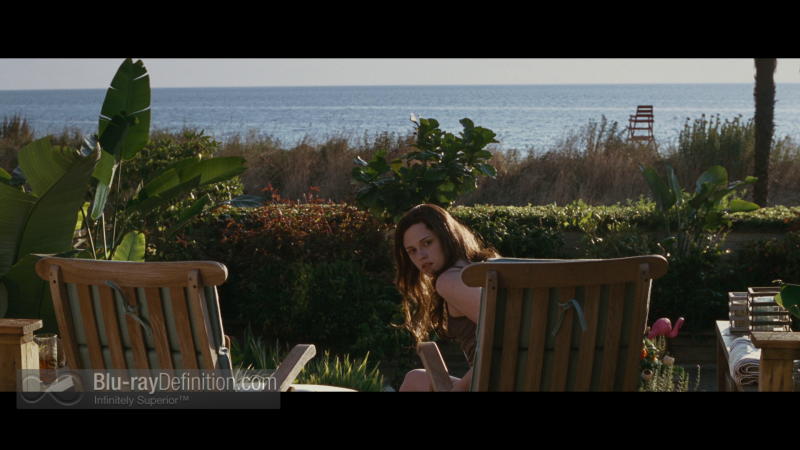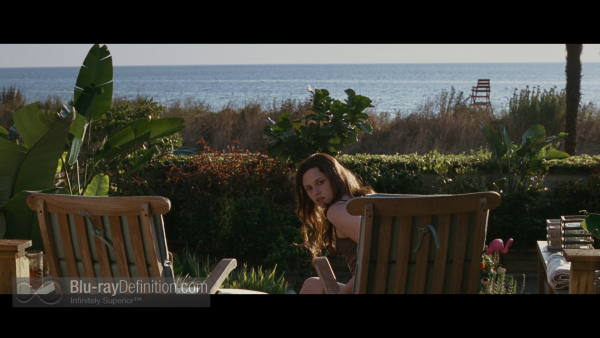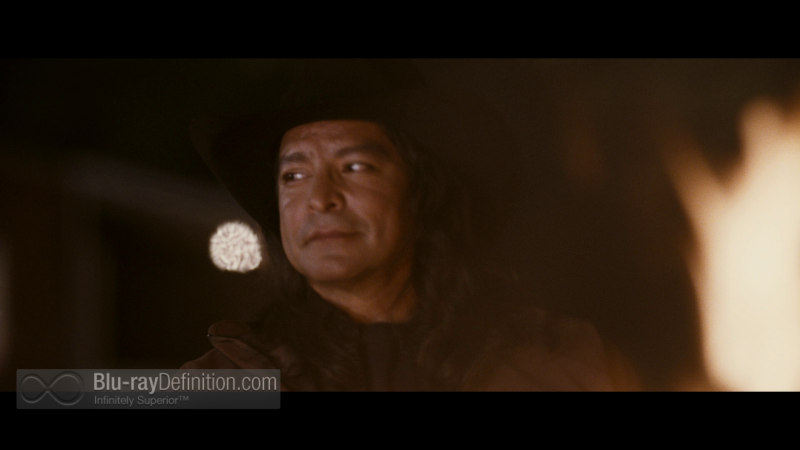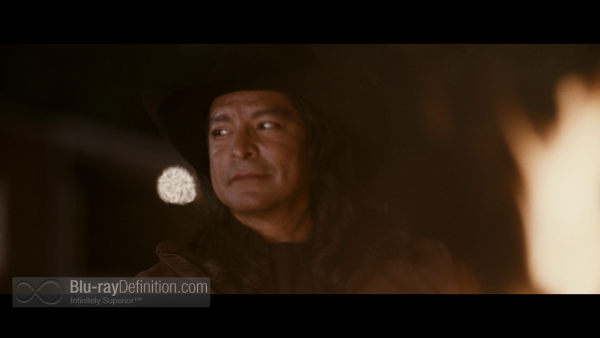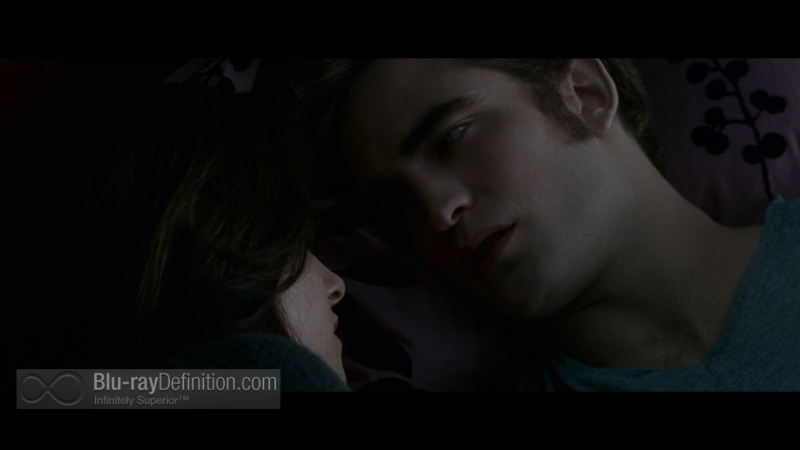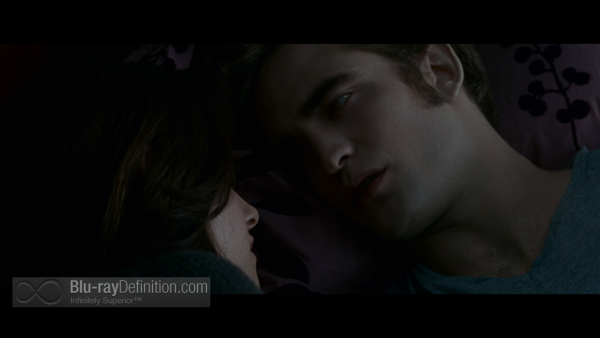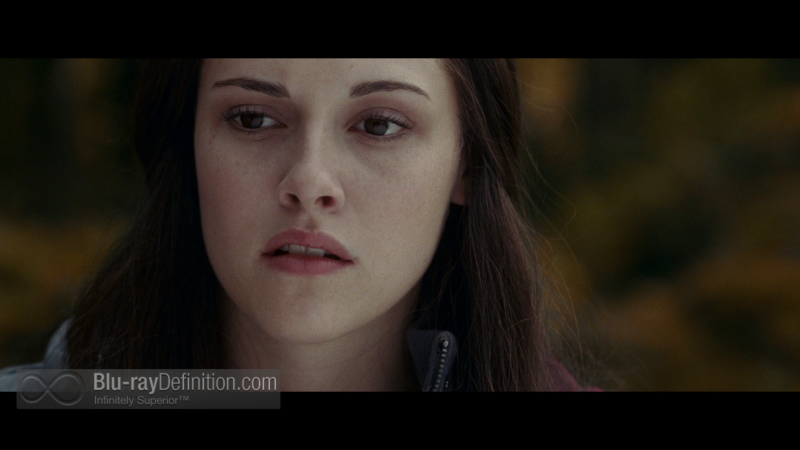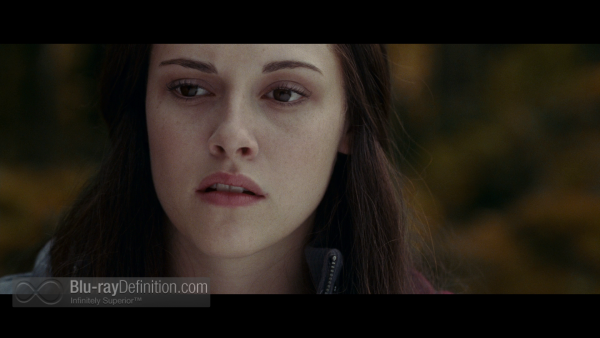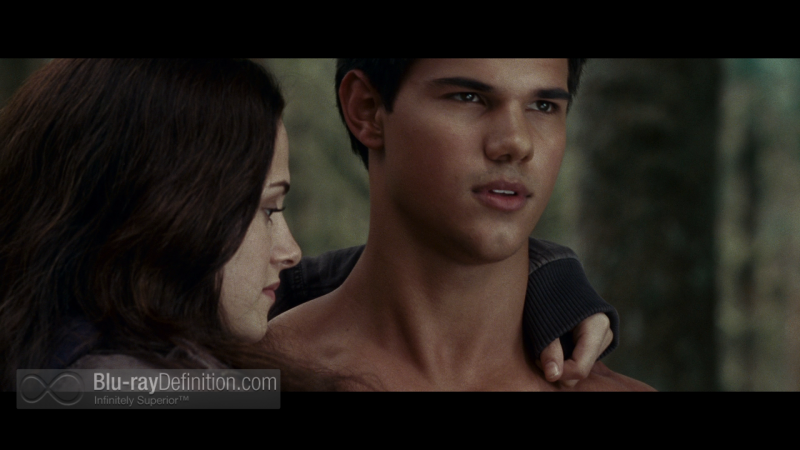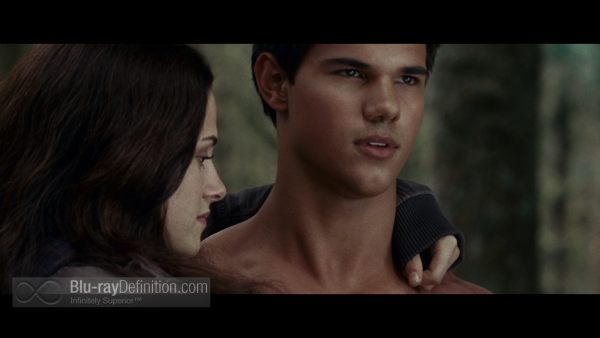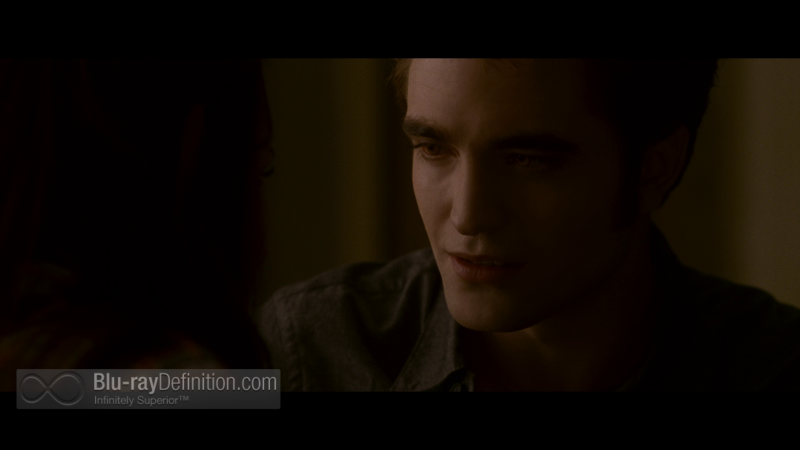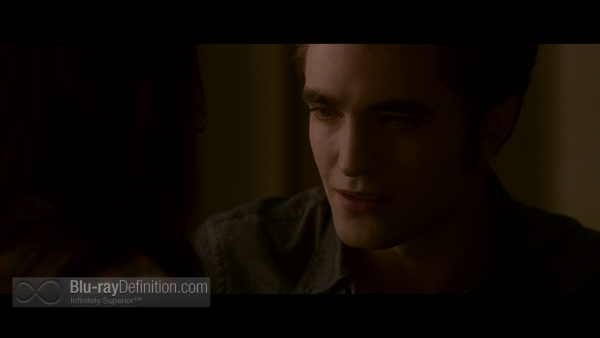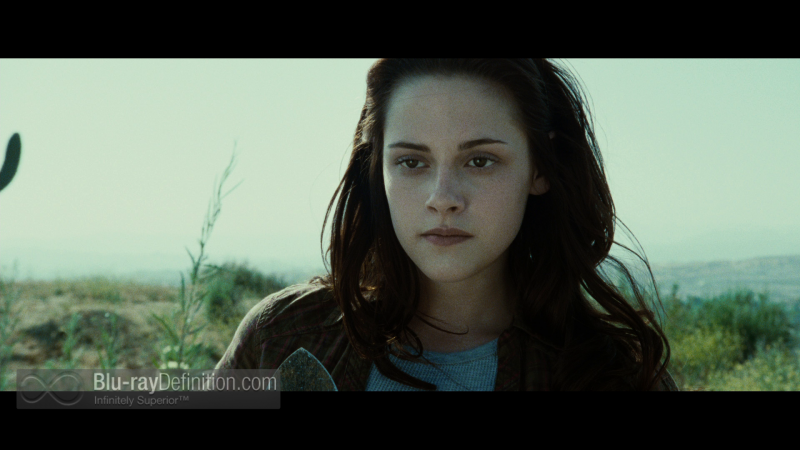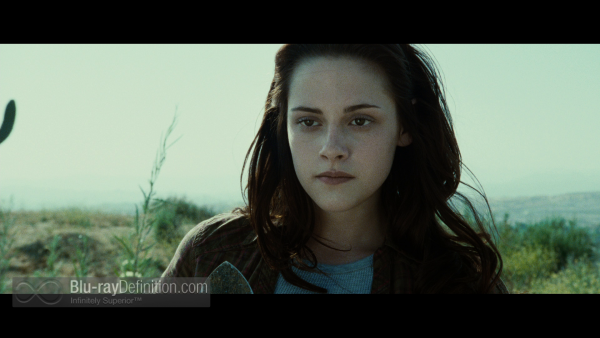 [amazon-product]B00OYTCV46[/amazon-product]