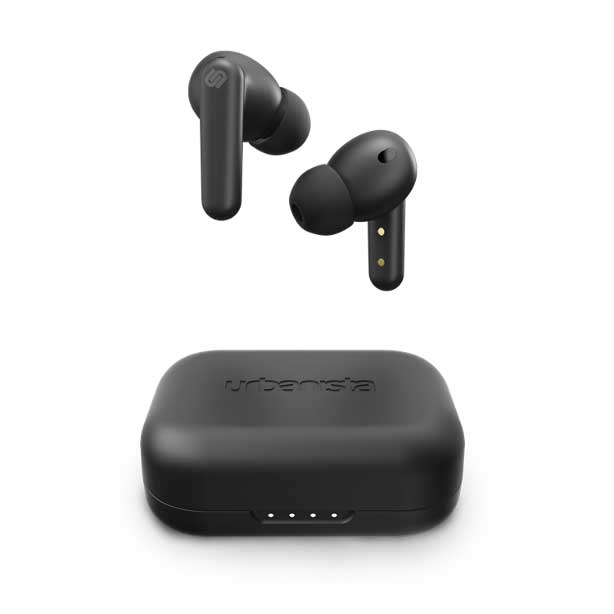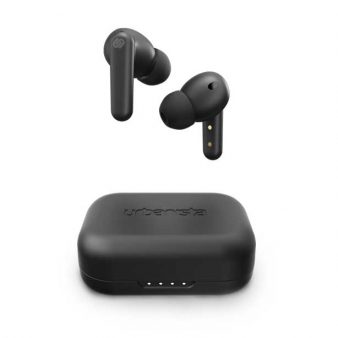 New York, NY – Urbanista, the Swedish lifestyle audio brand, announces the launch of Urbanista London, an active noise canceling true wireless earphone with an in-ear style that combines secure fit and crystal clear, isolated sound with comfort, simplicity, and reliability, London allows listeners to either completely block out the outside world or hear their surroundings without interruption to their listening experience. London is available in four colors–Midnight Black (black), Rose Gold (pink), White Pearl (white), and Dark Sapphire (blue)–and comes with a sleek color-matched charging case. London has an IPX4 waterproof rating and is protected from splashing water from any angle. The earbuds also have a built-in ear detection technology that is programmed to pause when the sensors detect that one bud has been removed from the listener's ear. The music will stop playing completely when both earbuds are removed.
Key Features of the earphones include the following:
Active noise canceling (ANC) feature
Built-in ear detection sensors
Ambient Sound Mode
Wireless charging in under one hour on any Qi-certified pad
Slim, color-matched charging case carrying 4 full charges
4 indicator lights showing battery capacity
25 hours playtime: each playtime runs up to 5 hours.
Bluetooth 5.0 connection
USB Type-C
Silicone earbuds – different sizes available for a more personalized in-ear fit
Volume and music control
Voice control (Siri and Google Assistant)
Stereo phone calls
Full iOS, Android and Windows compatibility
The London earphones will be available online at www.urbanista.com as of May 25, 2020, at an MSRP of $149.00.