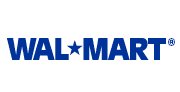 Top U.S. retailer Walmart has launched  a sales initiative for the holiday season that will span the next seven weeks. Naming the initiative "Operation Main Street", the retailer is aiming the sale directly at U.S. households hit hard by the struggling economy.  Walmart U.S. president and CEO, Eduardo Castro-Wright, says "In challenging times, our customers look to Walmart to be their advocate and do what we do best — save them money. Families trust us and our customers will be amazed at the depth of the savings."
Leading the initiative for Blu-ray fans will be the Magnavox NB500MG9 Profile 1.1 Blu-ray player (was $229, now $198) and  the $399 Sony PlayStation 3 which will come with a $100 Walmart gift card.
Shoppers can stay informed of special weekly holiday savings by using Walmart's newly launched "Savings Alert" mobile service to give them 24hr access and weekly notifications about these savings. Customers can sign up at https://www.walmart.com/mobileinfo.
Magnavox NB500MG9 Full HD 1080p Blu-ray Disc Player on Amazon.com