We're offering our readers a chance to win one (1) copy of the animated feature Turbo on Blu-ray Combo Pack courtesy of our friends at DreamWorks.  See below for information on how to enter for a chance to win and in the meantime, check out this cool feature on the Top Unlikely Human and Animal Friendships in Film.
Top Unlikely Human and Animal Friendships in Film
On your marks, get set, GO get a copy of Turbo, on DVD and Blu-ray November 12
What do a garden snail and a taco truck owner have in common? Well, in most cases the answer would probably be "nothing." However, in the comedy-adventure Turbo, both characters have a huge dream that they need one another to accomplish.
Turbo is a garden snail with an incredible gift of speed, but no one to believe in him. Until he met Tito, a taco truck owner who was down on his luck with business. In a race against time to pursue their dreams, the two meet in the knick of time to enter in the Indy 500, and change their lives forever. Directed by David Soren, Turbo is "a movie both kids AND adults will adore!" (Deidre Behar, Clevyer News) and features laugh-out-loud performances from an incredible voice cast of today's biggest stars: Ryan Reynolds, Paul Giamatti, Michael Peña, Snoop Dogg, Maya Rudolf, Michelle Rodriguez and Samuel L. Jackson.
To help you warm up your engines for this hysterical film, we've compiled a list of other films that have unlikely animal and human friendships in family film!
Dr. Doolittle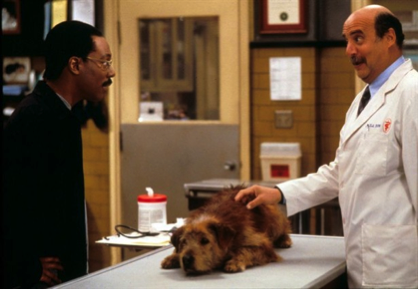 Eddie Murphy stars as the title character in 1998's Dr. Doolittle, a film about a doctor who realizes he has the unique ability to understand and talk to animals! Dr. Doolittle befriends a dog named Lucky (voiced by Norm Macdonald), and Lucky helps him realize his true calling as someone who was meant to bond with and help animals. With Lucky's (and many other animals') help, Dr. Doolittle is able to save a very sick tiger, which aids in bringing his family closer together and helps his medical practice.
Free Willy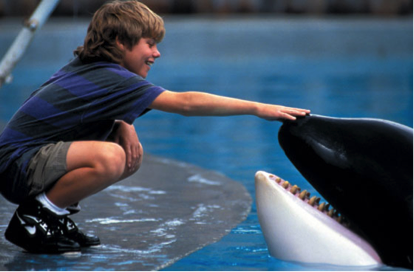 In 1993's Free Willy, 12 year-old Jesse is forced to work at a theme park as penance for vandalizing it. There, he meets and befriends Willy, a captive orca whale with a collapsed dorsal fin. Because Willy responds to Jesse's commands, he earns a long-term job at the park. Jesse eventually learns that the park's management has plans to kill Willy in order to collect the $1 million insurance policy on him. In an iconic showdown scene, Jesse guides Willy up and over a rock wall to freedom, where he returns to his family.
Mary Poppins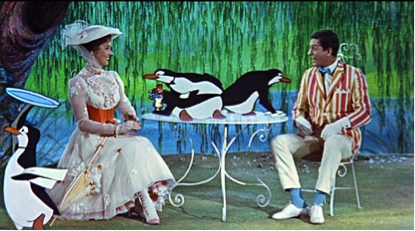 In the Academy Award-winning 1964 film Mary Poppins, Julie Andrews stars as the title character. This magical nanny takes charge of the Banks children, and along with her dear friend, Bert (Dick Van Dyke), takes the children on a delightful adventure through an animated park, where the group dances and gallivants with various cartoon animals (including penguins, horses, and foxes). After teaching the children and their parents some valuable lessons about family, Mary Poppins leaves the Banks' home, having changed their lives for the better.
How To Train Your Dragon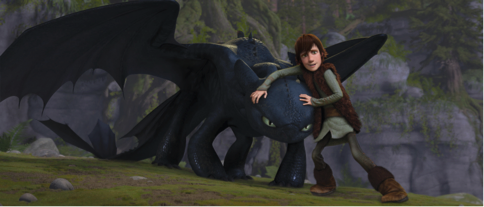 2010's computer-animated film, How to Train Your Dragon, tells the story of Hiccup (voiced by Jay Baruchel), a young Viking teenager, who aspires to be a dragon slayer. After capturing his first dragon, he realizes he doesn't want to kill it and instead befriends it. Hiccup names the dragon Toothless, and fashions a prosthetic tail for him so that he can fly again. Hiccups tries to show his village the true nature of the dragons – that they are actually not cruel – and, eventually, is able to convince the Vikings and dragons to work together.
Turbo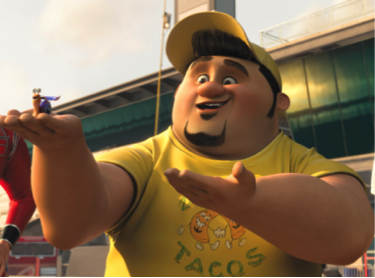 Dreamers Tito (Michael Pena) and Turbo (Ryan Reynolds) are a perfect friendship match when they cross paths. Even though Turbo can only speak to Tito through written words, Tito helps him accomplish his dream of racing in the Indy 500 and Turbo saves Tito's taco business!
Ends November 21, 2013 at 8:00 PM ET
[amazon-product]B00E00P5JC[/amazon-product]