We have three copies on Blu-ray of the romantic wartime thriller starring Chow Yun-Fat The Last Tycoon available for a giveaway. The Last Tycoon was recently reviewed by our very own Brandon DuHamel who said "The Last Tycoon is a lavishly filmed, energetic and sweepingly romantic wartime thriller". See below for further details on the release and on how to win one of the copies.
"… a diverting romp that makes no apologies for its entertainment for entertainment's sake attitude." – Elizabeth Kerr, THE HOLLYWOOD REPORTER
"… an exciting and beautifully-shot slice of China's oft-neglected history."
– Rob Hunter, FILM SCHOOL REJECTS
Hong Kong Martial Arts Icon Chow Yun-Fat
and Prolific Director Wong Jing Reteam for the Gangland Drama
THE LAST TYCOON
Bonus Materials Include a "Making of" Featurette
Debuting on Digital, Blu-ray™ and DVD September 17th
PLANO, TEXAS.  (July 23, 2013) – From Hong Kong action superstar Chow Yun-Fat (Crouching Tiger, Hidden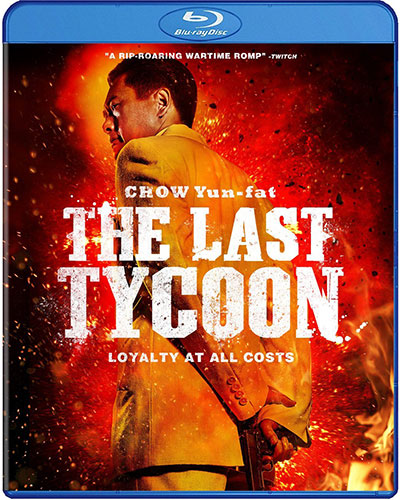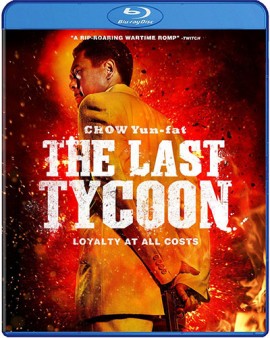 Dragon, The Assassins) and powerhouse director Wong Jing (Legend of the Red Dragon, City Hunter) comes the bloody, adrenaline-fueled THE LAST TYCOON, debuting on Digital, Blu-ray™ and DVD September 17th from Well Go USA Entertainment. Spanning 30 tumultuous years in Shanghai beginning at the turn of the twentieth century, the film tells the story of the rise and fall of real-life gangster Cheng Daqi (Yun-Fat) and his violent swath through the criminal underworld.  The film also stars  martial arts icon Sammo Hung (Ip Man 2: Legend of the Grandmaster), Francis Ng (Infernal Affairs II), Huang Xiaoming (The Guillotines, The Banquet), Yolanda Yuan (Once Upon a Time in Shanghai), Yuan Li (Empire of Assassins) and Monica Mok (Ocean Flame). Bonus materials include a behind-the-scenes "Making of" featurette.
Synopsis:
For Cheng (Chow Yun-Fat), innocence and young love are shattered by circumstance, wrongful imprisonment, murder, and escape. He finds himself in the crime gangs of Shanghai and apprenticed to the local "tycoon" (Sammo Hung). As the years pass, Cheng rises to the upper echelons of power and finds himself torn between the love of two women, the murderous plots of the secret service, and the looming threat of war that may destroy the entire city.
Bonus Materials Include:
§  "The Making of The Last Tycoon" featurette
§  Trailer
THE LAST TYCOON has a runtime of approximately 119 minutes and is not rated.
Ends September 24, 2013 @ 3:00 P.M. ET
[amazon-product]B00D2WWO98[/amazon-product]