– –

The Film
[Rating:3.5/5]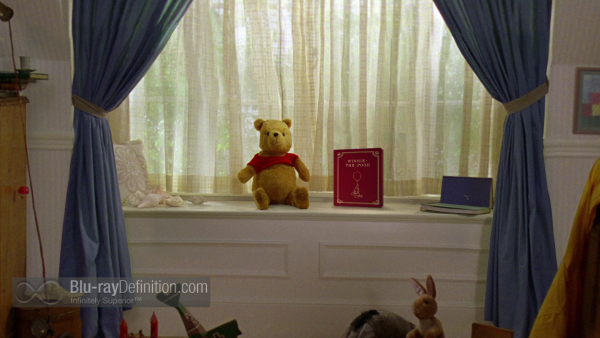 An Easter-themed direct-to-video animated film from Disney in line with their previous Winnie the Pooh offerings on home video, this latest adventure Springtime with Roo, clocks in at barely over an hour. It preserves the same storybook-quality to its animation and, for the most part, has a moral for the youngsters about friendship being a give and take, and more important than selfish pursuits.
It's springtime, which means Easter. Roo is very excited to be celebrating his second Easter this year with his best friend Tigger and the rest of the friends, Winnie the Pooh, Piglet, Eeyore, and Rabbit, who also dresses up as the Easter Bunny. But this year, Rabbit won't have any of it. He refuses to dress up and when the friends get to his house, he declares it "Spring Clean Up Day" setting them all tasks — mopping, sweeping, dusting. Roo is so disappointed, until a hidden stash of Easter decorations is found, but it only gets Rabbit even more upset. What are the pals of Hundred Acre Wood to do? They must learn how to compromise, work together, and think about each others feelings, that's what.
While the film has a fine message in the end, it spends much of the time in rather downbeat mood, with Rabbit being even more cranky than usual. This may be a little bit confusing for the target audience of toddlers to understand. Also, since it is called Springtime with Roo, it would seem like the focus on the story would have been Roo, right? Wrong. Roo is almost a tertiary character at times, with the focus being crotchety Rabbit.
Video Quality
[Rating:5/5]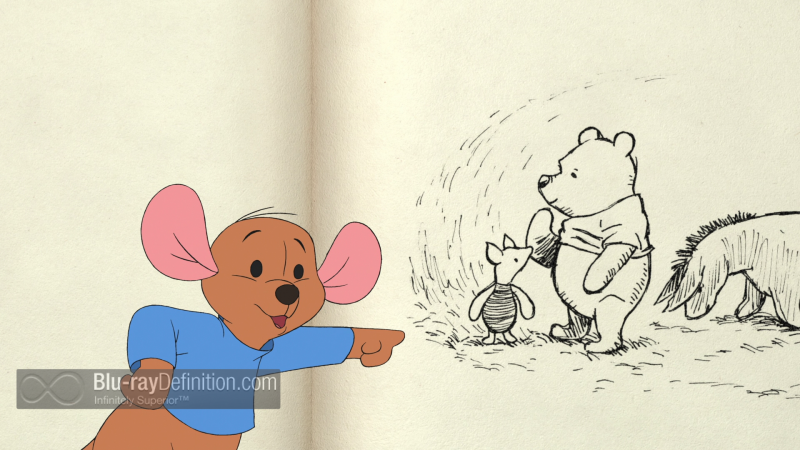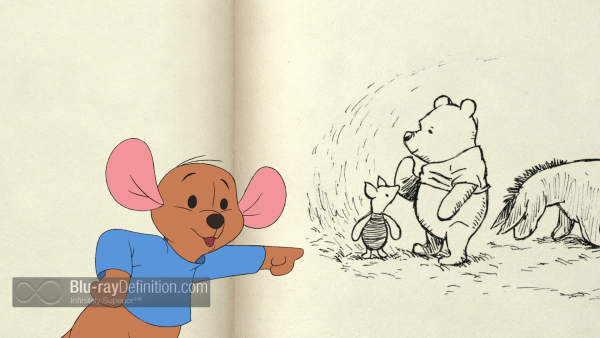 There's nothing to complain about here at all. Coming with an AVC/MPEG-4 1080p transfer to Blu-ray from Disney, Winnie the Pooh: Springtime with Roo retains all the vivid storybook charm of its animation without an inkling of any digital anomalies, banding or noise. The little ones may not be so critically impressed, but mom and dad sure will.
Audio Quality
[Rating:4/5]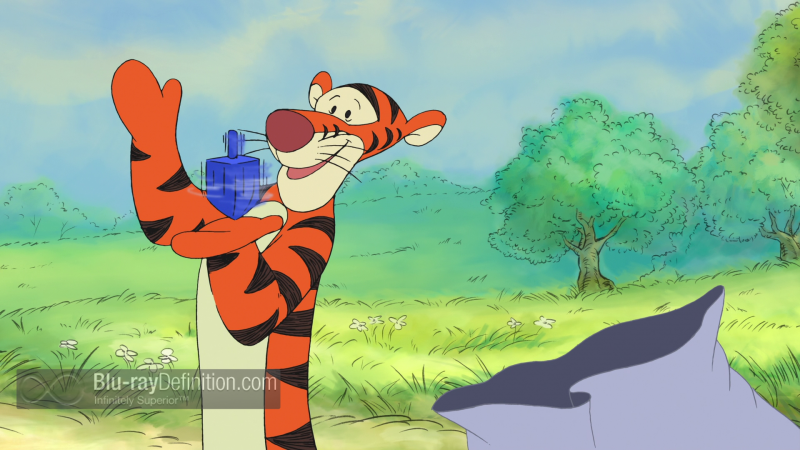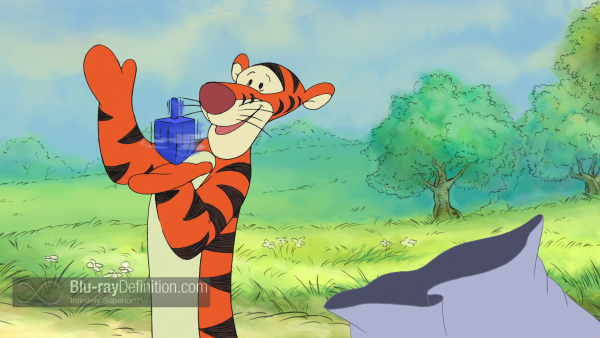 The English DTS-HD Master Audio 5.1 (48kHz/24-bit) soundtrack is subtle, but adequate. It doesn't do much with the surround channels except add some subtle ambience, but the sound spread across the front is good and there's a fine bit of low end, but nothing absolutely thunderous. An English Dolby Digital 2.0 mix is also included alongside three dubs.
Supplemental Materials
[Rating:0.5/5]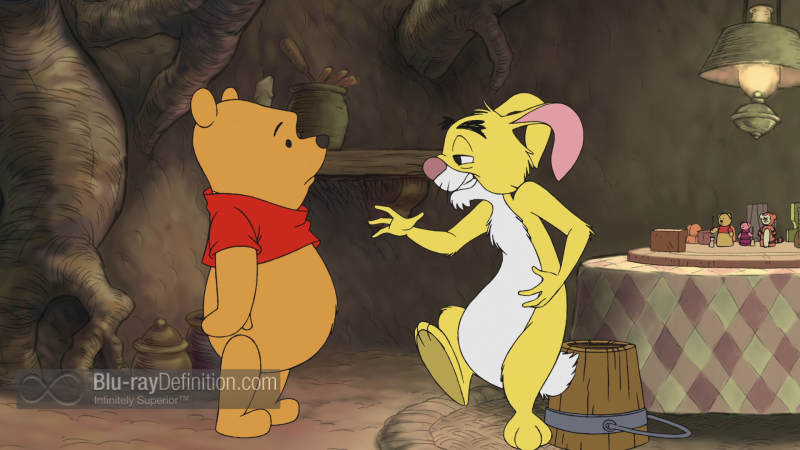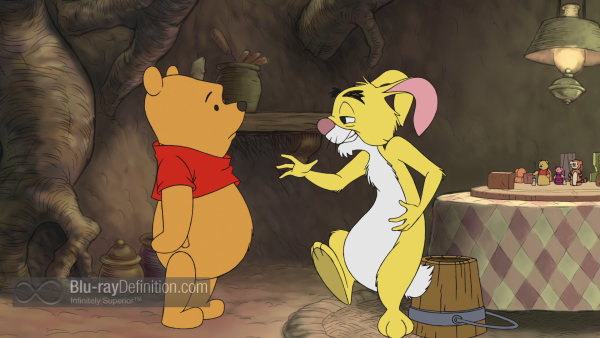 Only a brief dance-along for the kids is included.
iTunes Digital HD Digital Copy
Get Up and Dance (1.78:1; 1080p/24; 00:01:58)
The Definitive Word
Overall:
[Rating:4/5]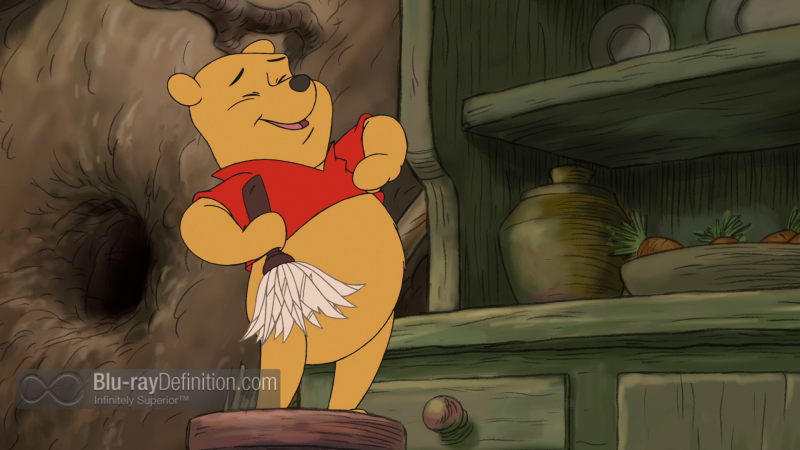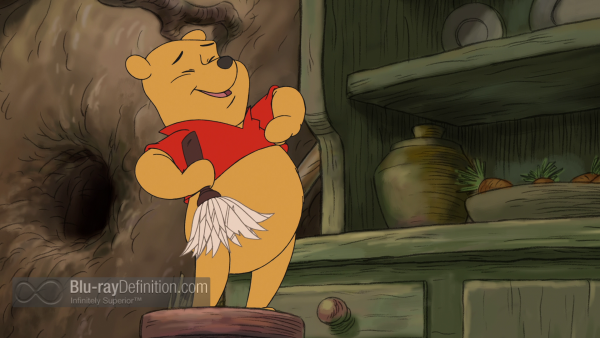 While Winnie the Pooh: Springtime with Roo is still okay for family viewing, it doesn't quite live up to the quality of Disney's previous endeavor for Pooh and friends on home video.
Additional Screen Captures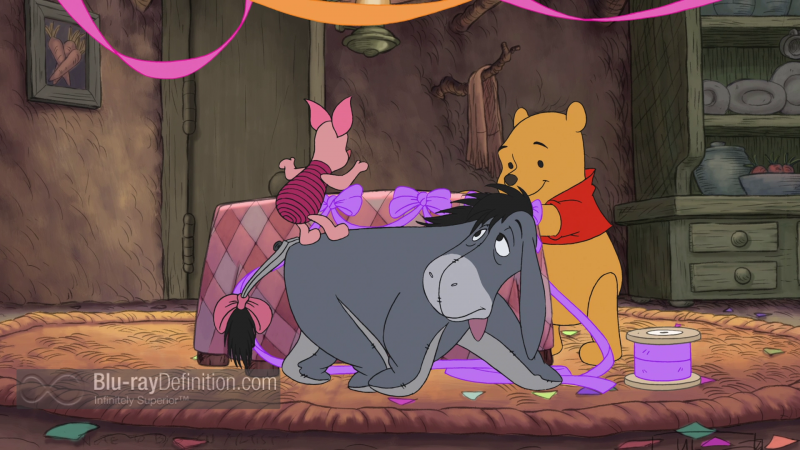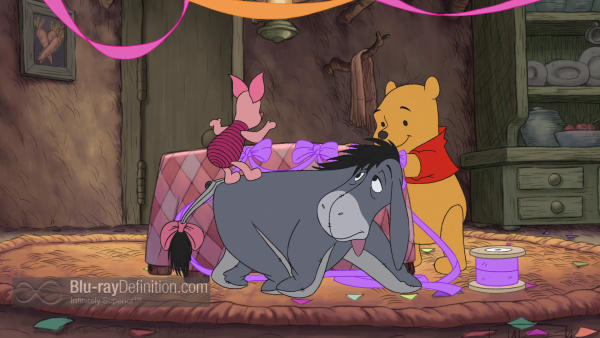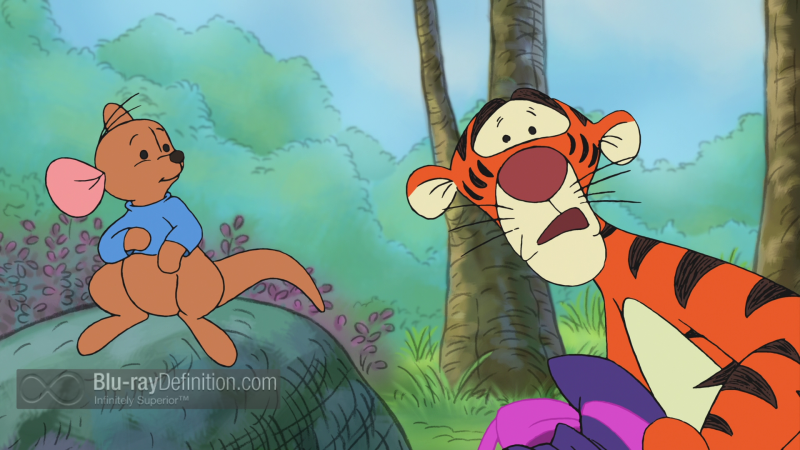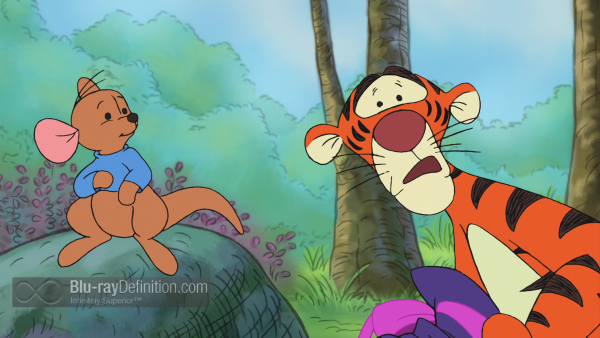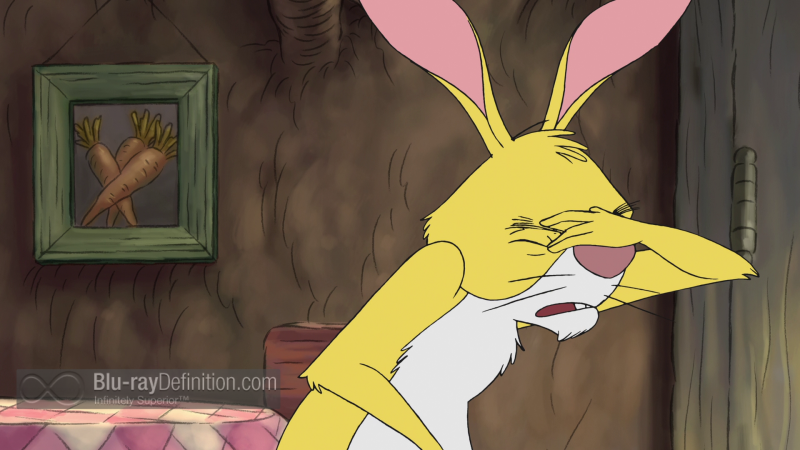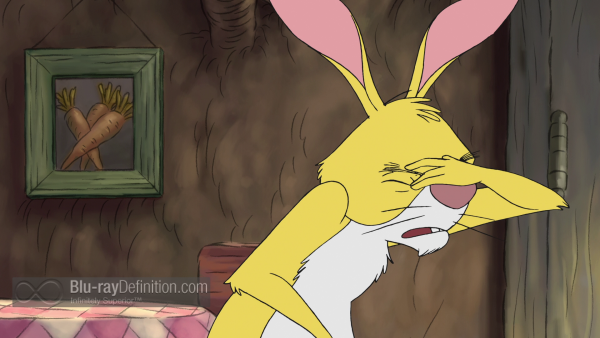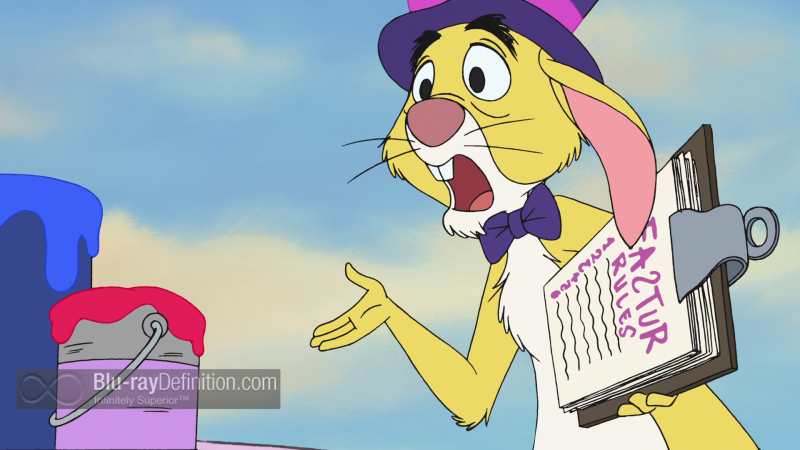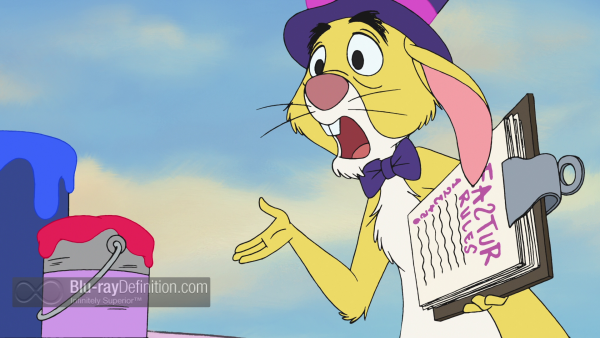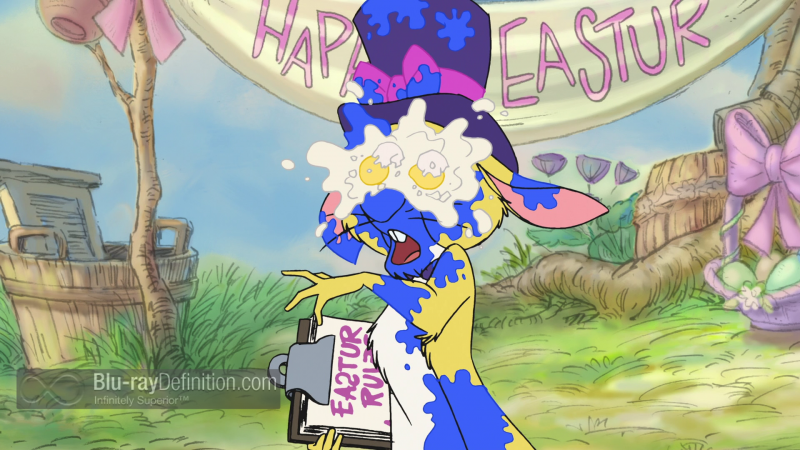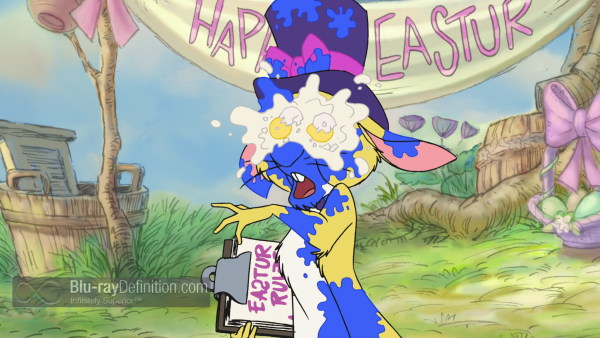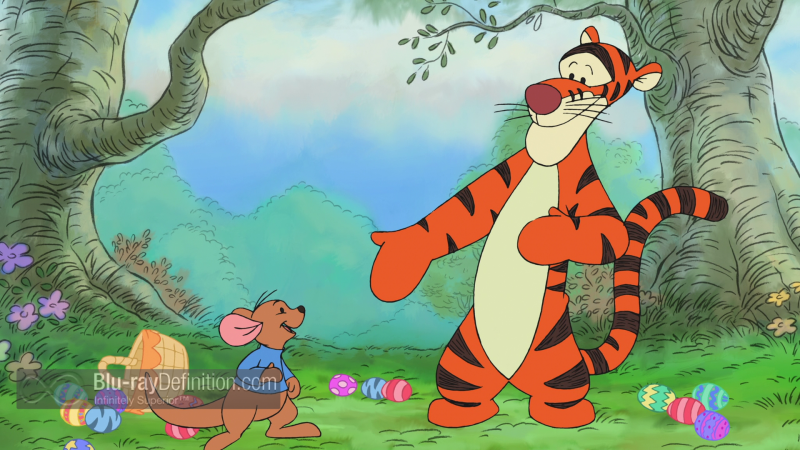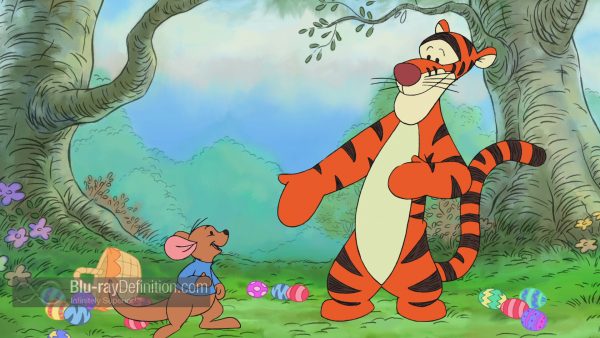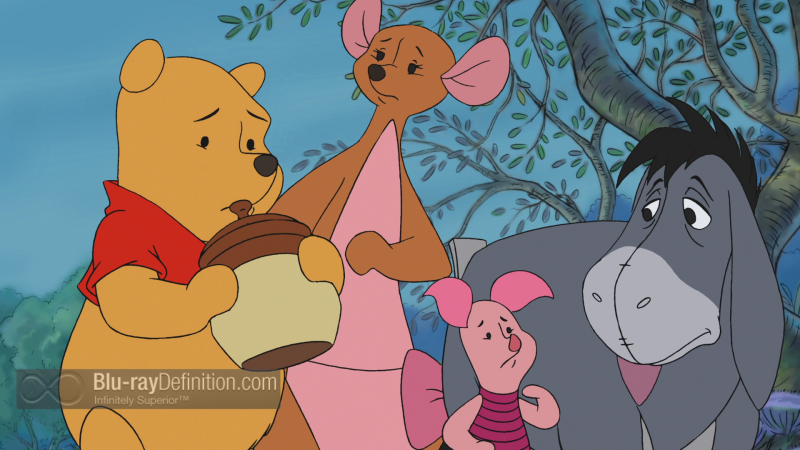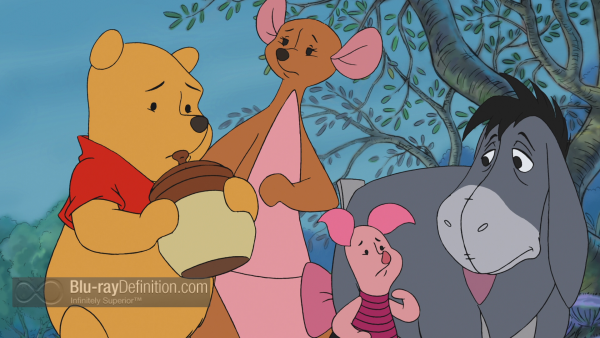 [amazon-product]B00H0KD438[/amazon-product]