– –
The Film
[Rating:3.5/5]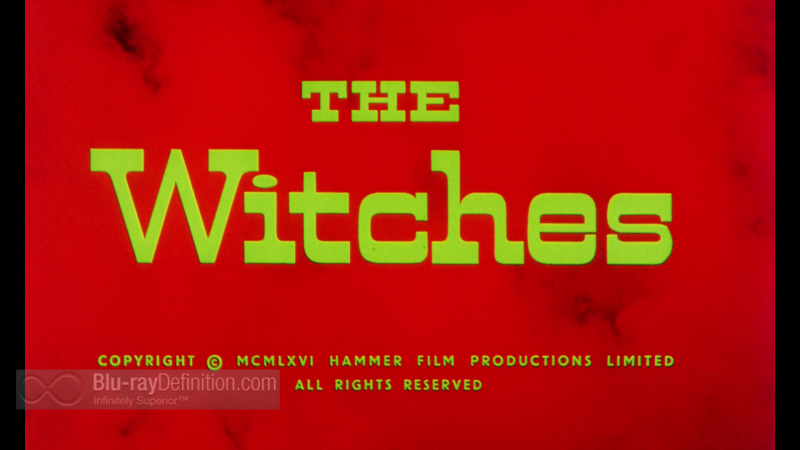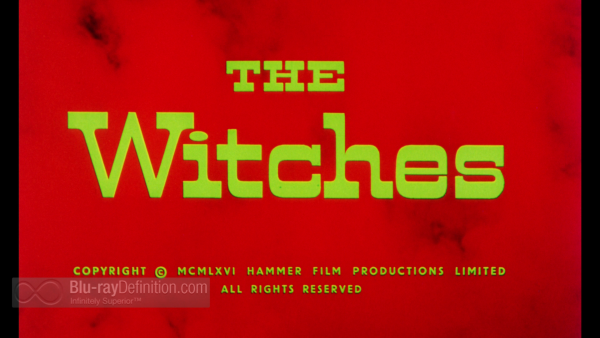 Anyone looking for the traditional Hammer Gothic horror in The Witches will be disappointed. Director Cyril Frankel and screenwriter Nigel Kneale take a different tack in this story based on the novel The Devil's Own by Peter Curtis. Absent the luxuriant mansions, ghosts, ghouls, and vampires, The Witches is an English pastoral horror film set in the rural countryside that for most of the film plays almost like a standard thriller, less campy than usual until it reaches its full-on, over-the-top finale.
Joan Fontaine (Rebecca; Ivanhoe) stars as English schoolteacher Gwen Mayfield working as a missionary in Africa who has a terrible run-in with superstitious locals and is attacked by witch doctors. Now frightened by the powers of the occult she has witnessed firsthand, she retreats back to England, traumatized. After some time, she decides to take a job as Head Mistress at a rural countryside school, hoping the serenity and slow pace will help. Once there, however, things slowly begin to take a dark turn, becoming increasingly sinister. Two of her teenaged students, a boy and girl courting each other, seem to be drawing the ire of the townsfolk inexplicably. As Gwen investigates, she suspects some recent accidents and ailments of certain people in town may be the cause of witchcraft and that a local coven may intend to use the girl as a sacrifice.
A rather slow-moving and often convoluted film, The Witches is nevertheless not without its merits. Joan Fontaine is excellently cast, playing her role well. Although one could argue that there seems to be no real reason ever given for her character to even be brought into the town in the first place as it would knowingly cause problems. Still, the film is beautiful. The English countryside looks splendid, as always, and one wonders how Hammer managed to find so many sunny days to shoot on. The audacious ending where everything comes out into the open is almost like an orgy, and comes closet to the campiness Hammer is associated with.
Video Quality
[Rating:4.5/5]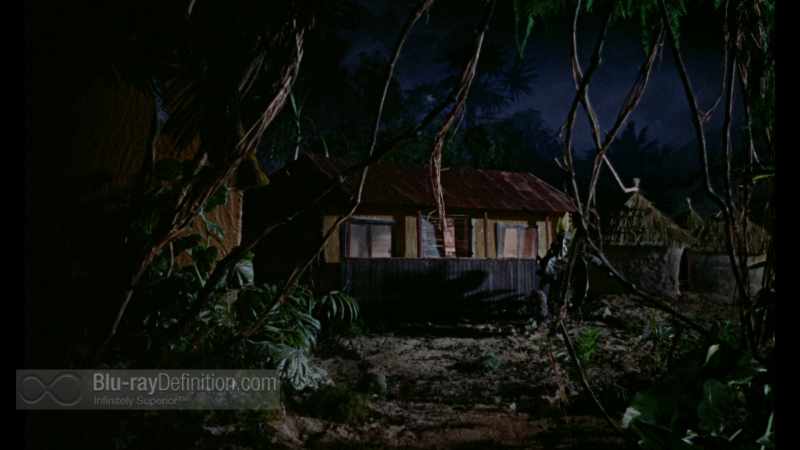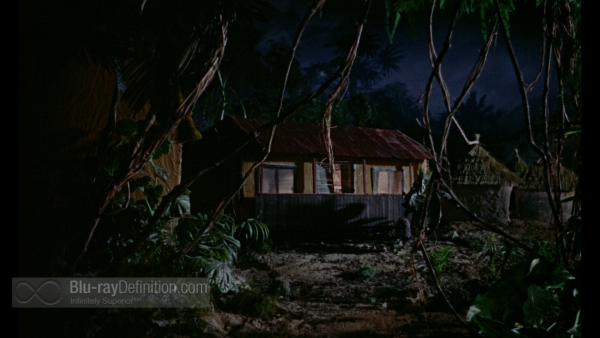 The Witches hits Blu-ray in an AVC/MPEG-4 1080p encodement from StudioCanal that is one of their strongest transfers of a Hammer film to date. It's a clean image with little source damage at all, yet there just enough grain layered over the image for it to still look natural and not waxy. Textures are crisp and one can make out finer details on clothing and skin. Colors look vibrant and the contrast is strong.
Audio Quality
[Rating:4/5]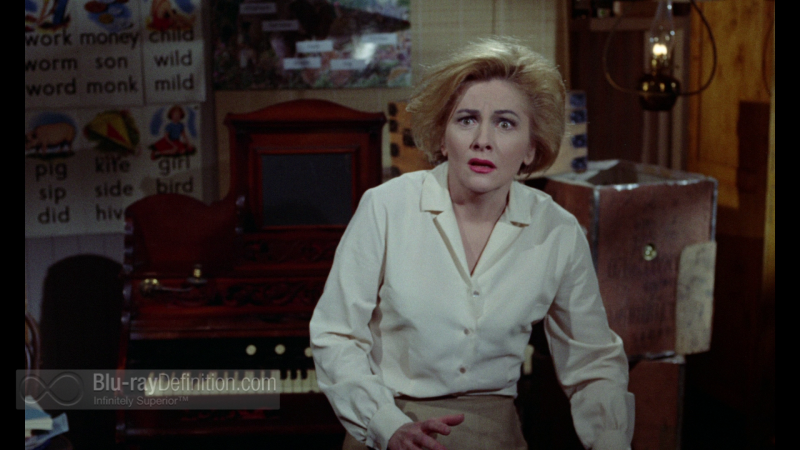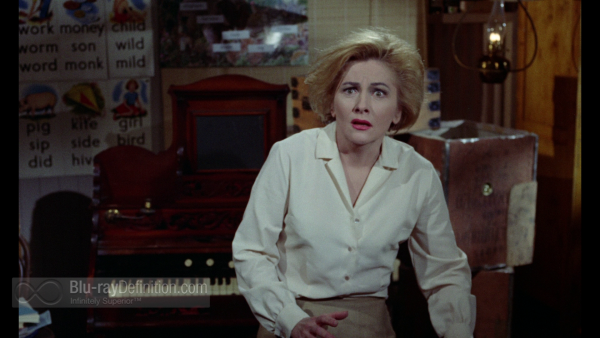 The original monaural soundtrack for The Witches is provided on the Blu-ray Disc in LPCM 2.0 (48kHz/24-bit). It's clear, full, and presents a reasonable amount of ambience and dynamic range.
Supplemental Materials
[Rating:1/5]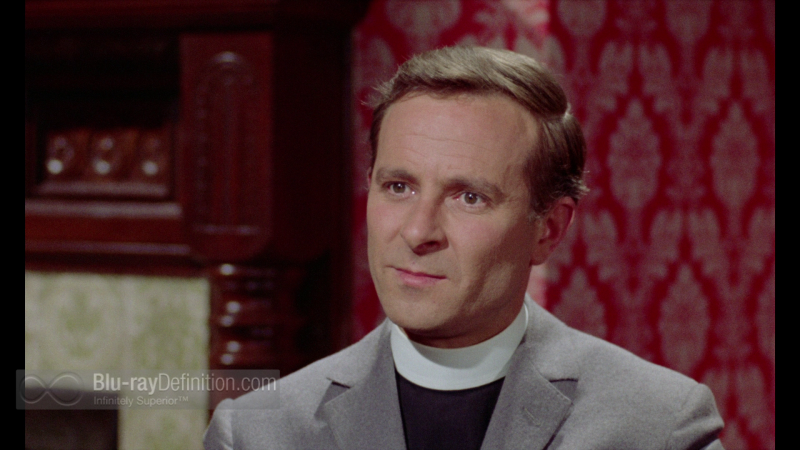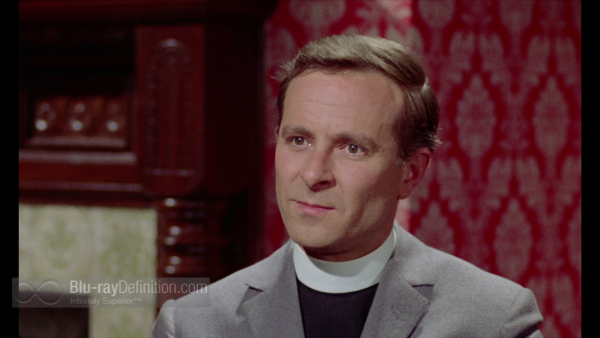 We get only one approximately 40-minute featurette on the gorgeous women who have starred in the Hammer films over the years.
DVD
Hammer Glamour (1.78:1; 1080i/50; 00:42:21) – A look at Hammer and the beautiful women they were known for casting in their films.
The Definitive Word
Overall:
[Rating:3.5/5]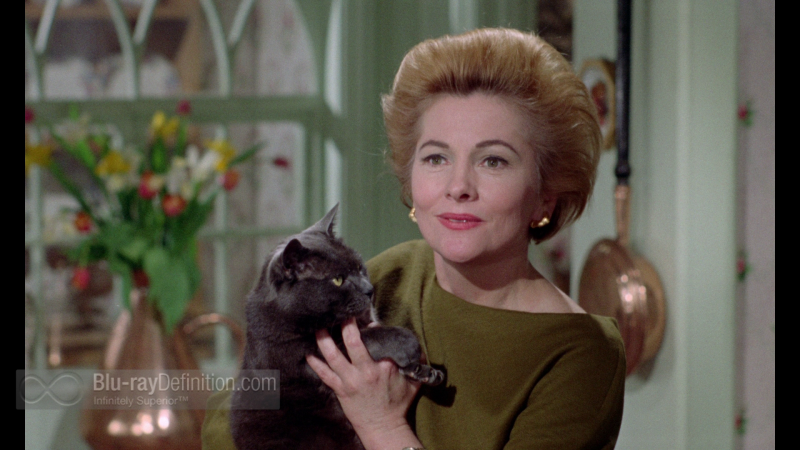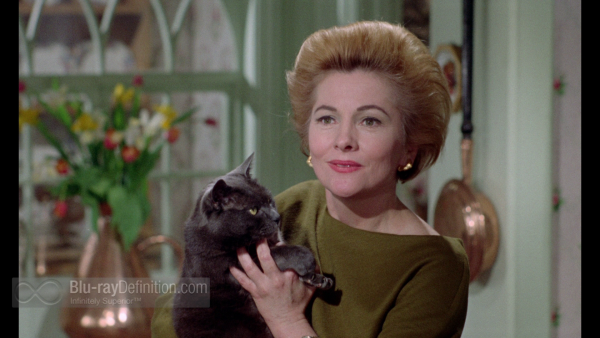 By staying away from their usual fare with The Witches, Hammer crafted something that was perhaps a bit more interesting and less ridiculous in nature. Sure, the story here is still a bit weak and filled with holes, but Fontaine carries it off superbly into the grand finale that provides the big Hammer payoff of camp, cheese, and gore.
Additional Screen Captures
[amazon-product region="uk" tracking_id="bluraydefinit-21″]B00ECZSE7U[/amazon-product]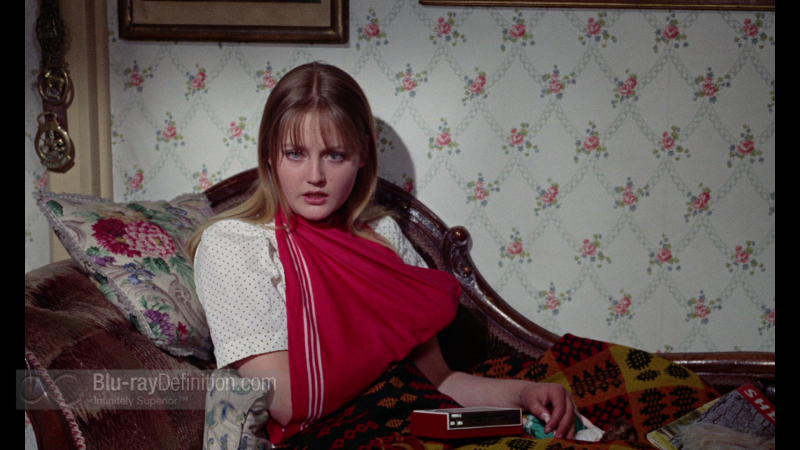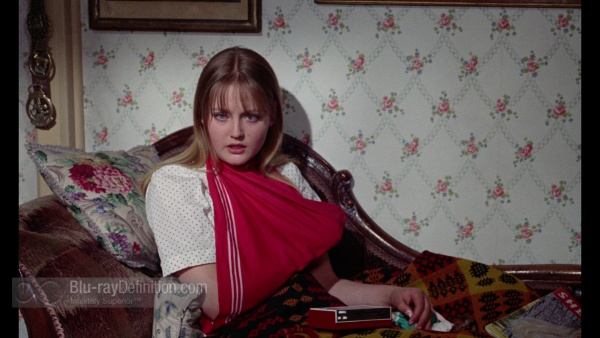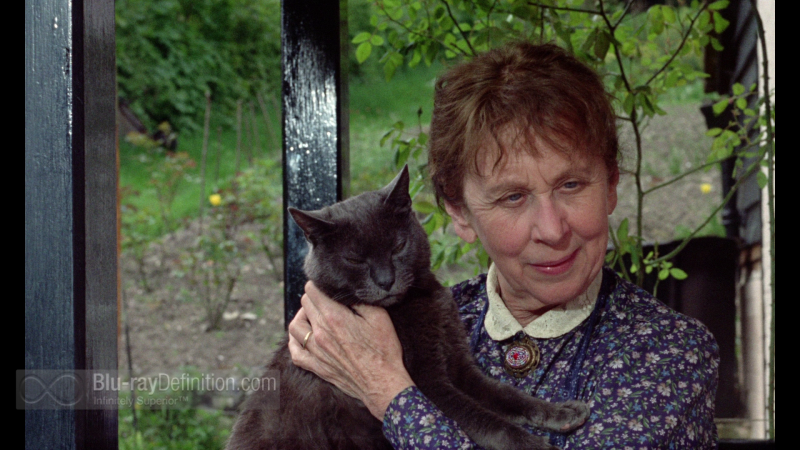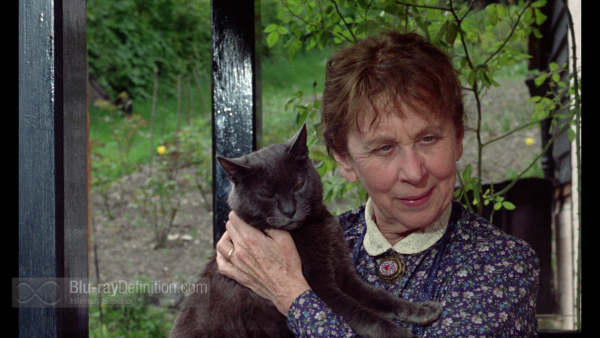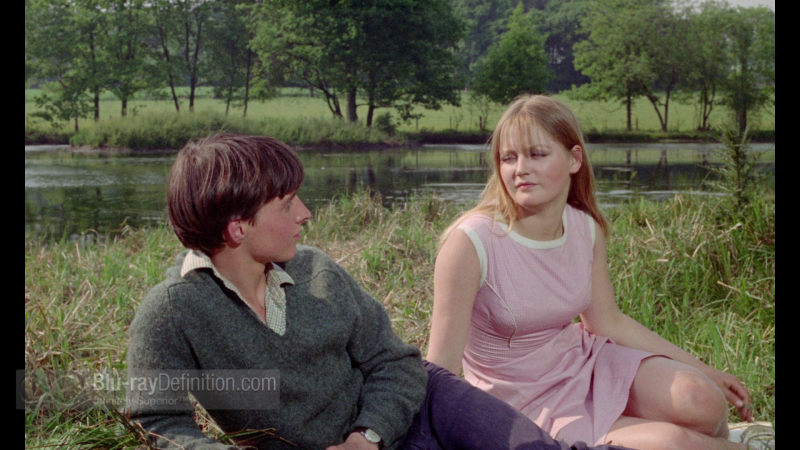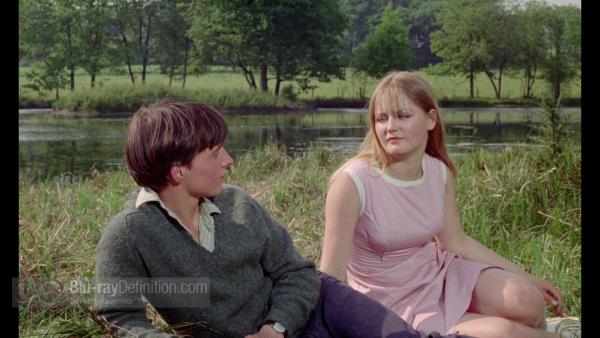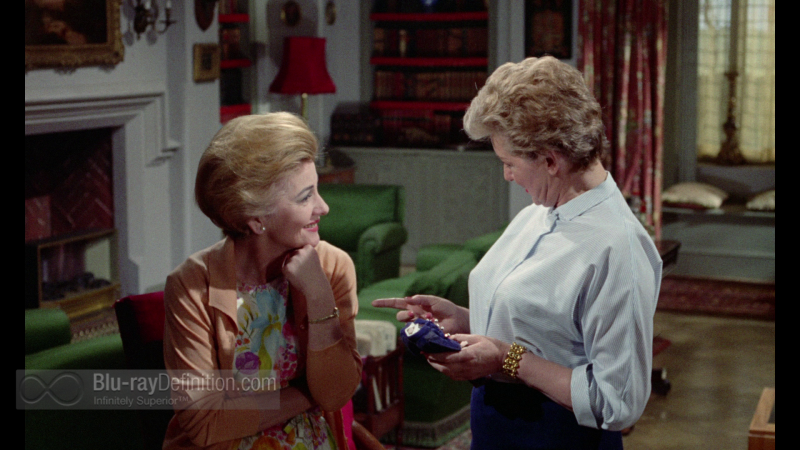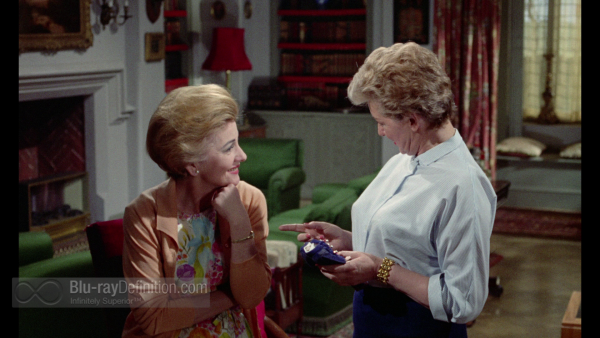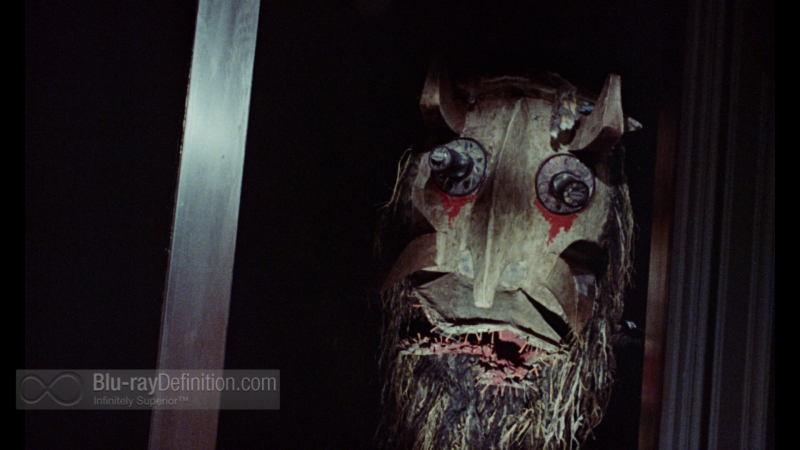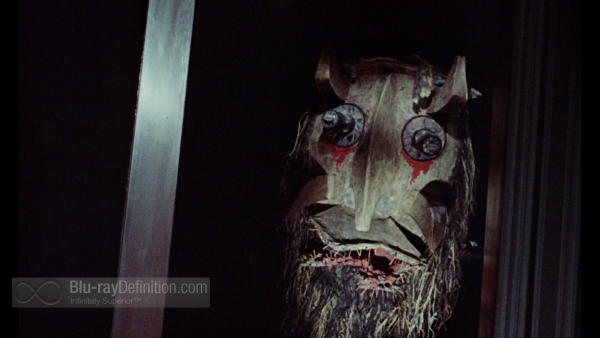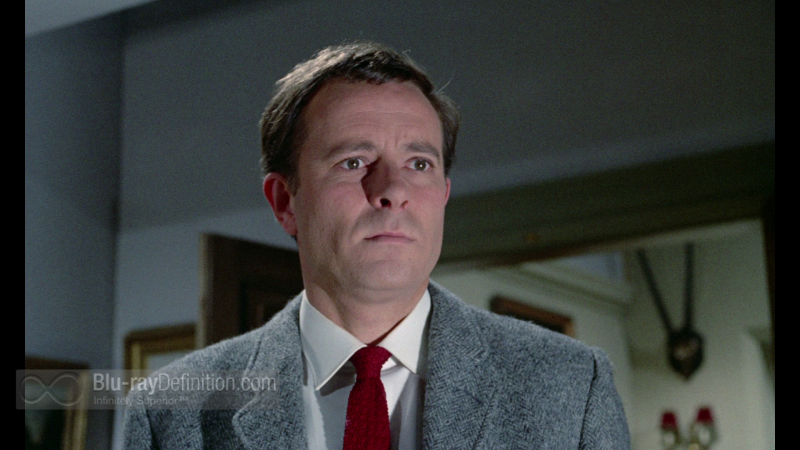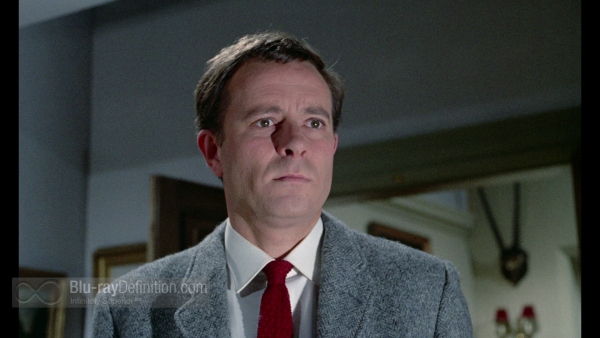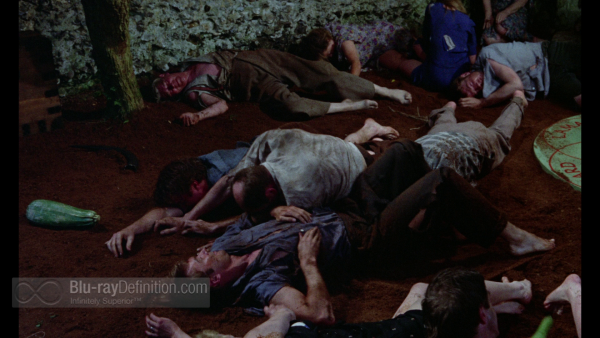 [amazon-product region="uk" tracking_id="bluraydefinit-21″]B00ECZSE7U[/amazon-product]