Estimated reading time: 9 minutes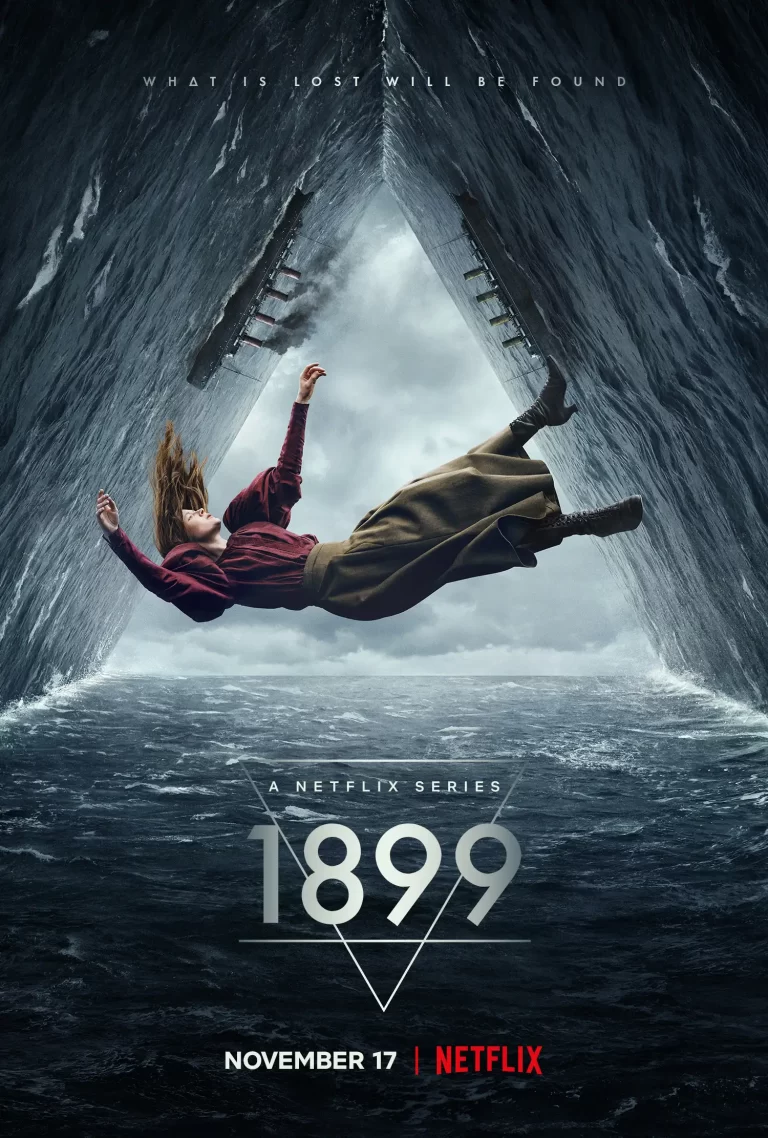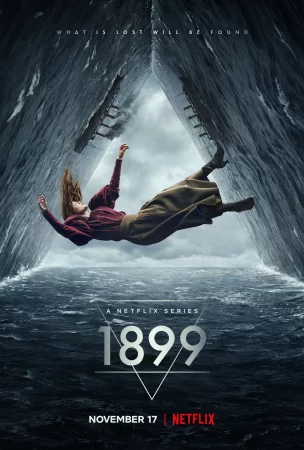 1899 is a mystery science fiction series created by Baran bo Odar and Jantje Friese. It revolves around the strange events happening during the voyage of Kerveros ship in 1899 and consists of eight episodes.
PLOT
A ship named Prometheus went missing in the recent past and nobody found out what happened. Some months later, Maura, a doctor and the daughter of the ship's owner, takes another ship from the company, Kerveros, hoping to find her missing brother.
On this ship there are many multinational passengers, all of whom are trying to escape from something and move on to America. Nobody is what they pretend to be and there are many hidden secrets.
Later the cabin crew receives a set of coordinates. Thinking that it might be Prometheus they make a detour and they actually find the ship, but it is abandoned. After extended search they find a boy hiding and they decide to take it with them.
When the Captain, Eyk, who is already burdened by visions of his dead family, tries to contact the ship company, he receives an order to sink the ship. He is convinced that something is wrong and decides to tow it back to Europe. Obviously the passengers are against this idea, as they were dreaming of a new life in New York and everything gets out of control. Meanwhile, Maura is trying to remember who she is, as she seems to have a gap in her memories.
The series is intriguing and arouses our curiosity. The more we watch, the more we want to see what happens and we also try to unravel the mystery behind the lost ship and its passengers. Only episode three ("The Fog") is a little slow, because technically action has to slow down, as the heavy fog makes it unbearable for the crew to see and proceed with the trip.
In general, I found the show very interesting and addictive. Episode 7 ("The Storm") is my favorite one, as it is full of tension, while it also has many moving moments. I remember the ending scenes of this episode made me cry.
I really enjoyed the plot, still I can understand it if someone thinks it is tiring sometimes. The script is not that sophisticated I would say, but mostly what we have is suspense and a lot of plot twists, that's why it you continue watching.
Emily Beecham in 1899 (2022)

Andreas Pietschmann in 1899 (2022)

Emily Beecham in 1899 (2022)

Fflyn Edwards in 1899 (2022)

Aneurin Barnard in The Ship (2022)

Andreas Pietschmann, Tino Mewes, Isabella Wei, Rosalie Craig, Jonas Bloquet, Gabby Wong, José Pimentão, Mathilde Ollivier, and Miguel Bernardeau in 1899 (2022)

Isabella Wei in 1899 (2022)

Rosalie Craig in 1899 (2022)

Lucas Lynggaard Tønnesen and Clara Rosager in 1899 (2022)

Alexandre Willaume and José Pimentão in 1899 (2022)

Anton Lesser in 1899 (2022)

Andreas Pietschmann, Emily Beecham, and Aneurin Barnard in The Calling (2022)

1899
CHARACTERS
Maura is a woman travelling alone on Kerveros. She is a doctor and is searching for her brother. She has lost some of her memories and she is convinced that her father, who is the owner of Kerveros and Prometheus, is doing something illegal on these ships.
Eyk is the Captain of Kerveros. He has become an alcoholic after the terrible fire that killed his wife and daughters. Eyk will do everything in his power to find the truth about Prometheus.
Angel and Ramiro are in the first group of passengers. They are siblings and they are Spanish. Angel is very cocky, while Ramiro, who is a priest, is always critical of the way he behaves.
Yuk Je and Ling Yi are mother and daughter respectively. Ling Yi is working for a rich woman Virgina as a gheisha and looks very unhappy.
Clemence and Lucien are a French couple who just got married. Their marriage was an agreement and but for their high social class, they are not really happy with each other.
There is also a Danish family who is extremely religious. The mother believes that her pregnant daughter Tobe is the chosen one from God, while the son Krester is shamed for his homosexuality. The youngest one Ada was very progressive and smart for her time.
Jerome and Olek are both workers on the ship, the one first one possibly comes from Africa, while the second one is Polish.
Daniel and The Boy are both bewildering as characters. They both come out of nowhere and have a lot of secrets that are scared to share, but they did their best at protecting Maura and the Captain.
ACTING
The cast lived up to my expectations if we actually consider that they are coming from different countries and they were actually very convincing in their roles. Emily Beecham was stunning as Maura and I loved her chemistry with Andreas Pietschmann, playing the Captain of the ship. Also Aneurin Barnard was amazing as Daniel, since he is a someone that is hiding a lot of things and his character has a lot of layers, exactly like Maura does.
DIRECTION/ CINEMATOGRAPHY
The technical aspects of the show are the most memorable. From the very start the eerie music sets the atmosphere, which is full of mystery. It is impressive how much sound direction makes this different reality look alluring and even hooking, as we dive even more into this unknown world. Also, there has been a lot of hard work with the set designs and the production, where everything had to start from scratch. Creators had to use Volume, a program which combines natural setting with LED technology and is very difficult to use. Cinematography is captivating, with all the futuristic elements, the technological gadgets and the peculiar landscapes.
END
The ending was a bit confusing, but not puzzling enough to lose interest or cause misunderstandings. Even though everything happens so fast, we have a big plot twist and the way the series ends is so alluring that you want to see what happens in the next season. Unfortunately, Netflix cancelled season 2, as it did not reach the expected number of viewers.
---
1899 is streaming now on Netflix
---
Rating Certificate: TV-MA
Show Creators: Baran bo Odar | Jantje Friese
Release Date: 17 November 2022 (USA)
Streaming Service: Netflix
Episode Run Time: 60 Mins.
Number of Episodes: 8
Studios & Distributors: Dark Ways | Netflix