Estimated reading time: 5 minutes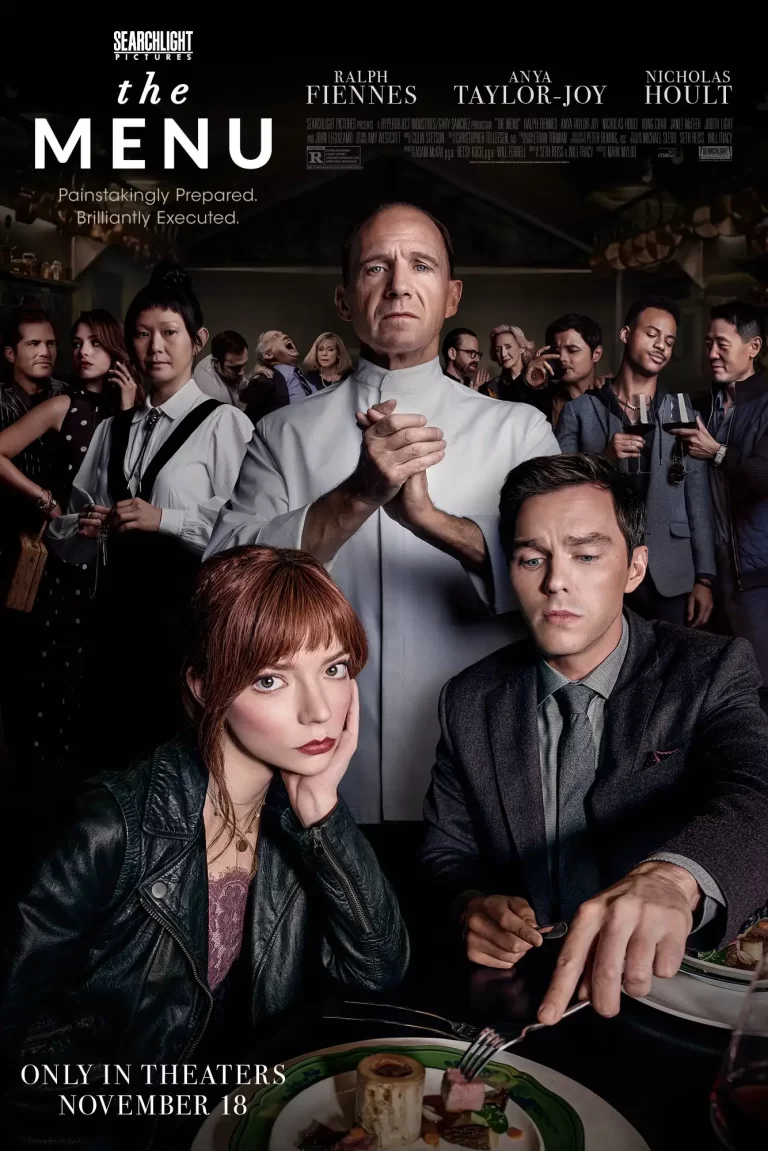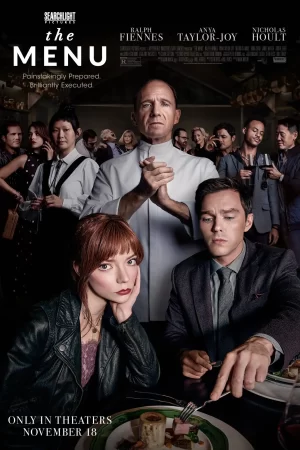 Released on US big screens this past November and now streaming on HBO Max, The Menu is another dark comedy in a vein similar to that of 2022's Glass Onion. Both films fire repeated shots across the literal and figurative bows of boats carrying groups of well-to-do folks to exotic destinations and untoward outcomes.
The Menu opens innocently enough as a group of foodies—with one noteworthy exception—board a boat to reach noted chef Julian Slowik's (Ralph Fiennes) Hawthorn restaurant on a private island. The party includes Tyler (Nicholas Hoult), a Slowik-fanboy, the "exception," his date Margot Mills (Anya Taylor-Joy), a hired "escort"; food critic Lillian Bloom (Janet McTeer) and her editor Ted (Paul Adelstein); has-been movie star (John Leguizamo) and his assistant Felicity (Aimee Carrero); three business partners working for the restaurant's major investor—Soren (Arturo Castro), Dave (Mark St. Cyr), and Bryce (Rob Yang); returning Hawthorn diners Richard (Reed Birney) and Anne Leibrand (Judith Light); and the chef's alcoholic mother Linda (Rebecca Koon).
Dinner begins, and Julian introduces a series of courses, served by a large waitstaff supervised by maître d'hôtel Elsa (Hong Chau). As the meal proceeds, we find out that each guest was selected for an unsavory secret like a clandestine affair or stealing money that made Julian lose his taste for haute cuisine. Matters turn grisly during the fourth course when a disturbed sous-chef commits suicide and a waitstaff member amputates Richard's ring finger when he tries to escape. We also get a distant view of the restaurant's unnamed major investor getting drowned as other guests make futile efforts to get away.  Julian reveals his real purpose for this evening's dinner—and it is a chilling one for everyone present except Margot who was not on the official guest list. She eventually becomes the only attendee resourceful enough to try to save herself from an impending apocalyptic event.
Hong Chau and Anya Taylor-Joy in The Menu (2022)

Ralph Fiennes and Mark Mylod in The Menu (2022)

Ralph Fiennes and Nicholas Hoult in The Menu (2022)

Ralph Fiennes and Anya Taylor-Joy in The Menu (2022)

Ralph Fiennes, Janet McTeer, Paul Adelstein, Nicholas Hoult, and Anya Taylor-Joy in The Menu (2022)

The Menu (2022)
Screenwriter Will Tracy has given director Mark Mylod and his cast a proper balance of comedy and horror. Nicholas Hoult plays the perfect by-the-numbers straight man to Anya Taylor-Joy's street-smart "working girl." But it is Ralph Fiennes's outstanding performance as the film's avenging angel that carries the day for a strong group of veteran screen actors like McTeer, Leguizamo, Birney and Light.
Visuals of this production are also very strong as provided by cinematographer Peter Deming, the result being his cameras give the unusual dishes being served very up-close perspectives that make them look extremely tasty. Dark humor films like Glass Onion and Triangle of Sadness seem to be all the rage these days and The Menu can certainly hold its own with the competition. Granted that some of the violent images might be too much for timid viewers but, for the most part, this is a well-done film that will grab your attention and not let go until the very end. Highly recommended.
---
The Menu is currently streaming on HBO Max and available on various digital and VOD platforms.
---
Rating Certificate: R (for strong/disturbing violent content, language throughout and some sexual references)
Studios & Distributors: Hyperobject Industries | Gary Sanchez Productions | TSG Entertainment | Searchlight Pictures | HBO Max
Country: USA
Language: English
Run Time: 106 Mins.
Aspect Ratio: 2.39:1
Director: Mark Mylod
Written By: Will Tracy | Seth Reiss
Release Date: 30 December 2022