Audio- and videophiles, it's time to start salivating, McIntosh, longtime high-end audio and video equipment brand, has lifted the curtain on the company's latest home theatre offerings at this year's International CES in Las Vegas.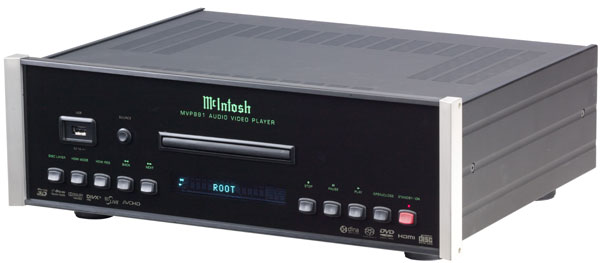 First up for Blu-ray enthusiasts is the MVP891 Universal Blu-ray Player (SRP:$5,500). The MVP891 is a fully Profile 2.0 web-enabled player that features all the latest Blu-ray features including  Dolby TrueHD and DTS-HD digital to analog audio decoding with 7.1 channel analog outputs, with high performance stereo digital to analog audio decoding with four dedicated fully balanced DACs per channel. The MVP891 is SACD and DVD Audio (DVD-A) as well as CD and DVD compatible. It also features Blu-ray 3D, AVCHD, and DLNA compatibility.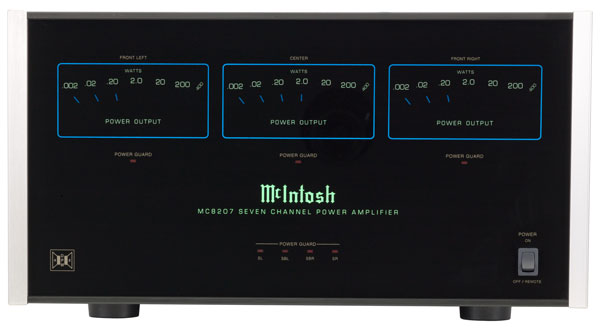 Extending their home theatre offerings, McIntosh has also unveiled the MC8207 (SRP $6,000) 7-channel power amplifier. The MC8207 features 200 watts per channel and can be used for a 7.1 system or a 5.1 system with the remaining 2 channels utilized for a second stereo zone. It utilizes McIntosh's McIntosh Dynamic Power Management circuit that allows full power into both 4 and 8 ohm speakers. The unit also features three new "theater style" LED watt meters which allow monitoring of power sent to the main three front speakers.
–