– –
The Film
[Rating:3.5/5]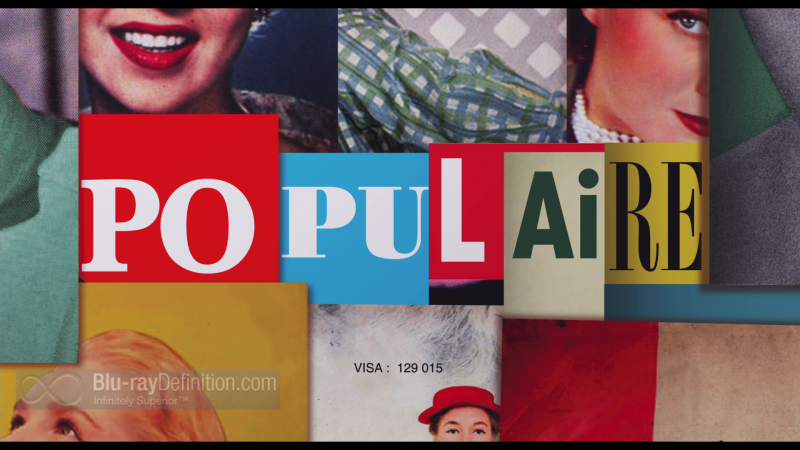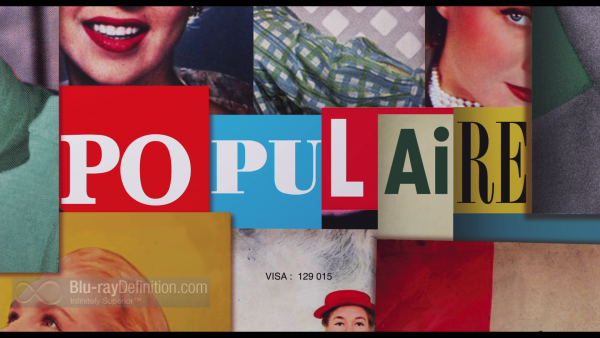 Writer/director Régis Roinsard's 2012 romantic comedy Populaire has drawn comparisons to TV's Mad Men due to its 1950s setting, its art deco look and heavy use of pastels and primary colors. This rom-com, however, goes no further than a superficial resemblance, having all the glitz and glamour but not of the sharp wit and social commentary.
In 1958, 21-year-old Rose Pamphyle (Déborah François) dreams of a better life for herself than living with her cantankerous father, a local merchant, and marrying the local boy he insists that she become engaged to. Teaching herself to type in secret, she replies to an ad placed in a newspaper in Lisieux in Normandy by handsome ad agency owner Louis Échard (Romain Duris) for a secretary. Her interview is a disaster, but because of her good looks and her amazing ability to type so quickly with only two fingers, Échard takes an interest and hires her. Despite her klutziness and lack of general secretarial skills, Rose sparks the competitive spirit in her boss, who decides to enter her in a national typing competition, and become her personal trainer. Naturally, romance ensues between the charming womanizer Échard and the somewhat naïve Rose, and she soon finds that mixing romance and training aren't an easy task.
Populaire is full of irresistible charm, the sort that perhaps only the French can pull off in a romantic comedy without coming off as painfully saccharine or cliché, however its only passing references to 1950s sexism (Échard has an annoying way of calling Rose "pumpkin" and picking his secretaries more for looks rather than skill) leave it nothing more than a period romp that's heavy on romance. The romance in question, by the way, pretty much follows the path we'd expect it to – surprises here. Thankfully we do get a fantastically welcoming performance from the beautiful Déborah François as Rose, who is believably wide-eyed and just the right balance of smarminess and charm from Romain Duris to have us not necessarily hating him, but leaving us unsure of whether we should route for him or not. This is all set against a gorgeously filmed production with beautiful set designs, period dresses, and sharp suits.
Video Quality
[Rating:4/5]
This AVC/MPEG-4 1080p encodement of Populaire to Blu-ray from Entertainment One looks spot on. Contrast is good, but gamma is just a bit high, making thinks look just a little washed out and flat at times. Colors pop nicely, the image is clean and crisp, and there is a natural, film-like quality to the presentation.
Audio Quality
[Rating:5/5]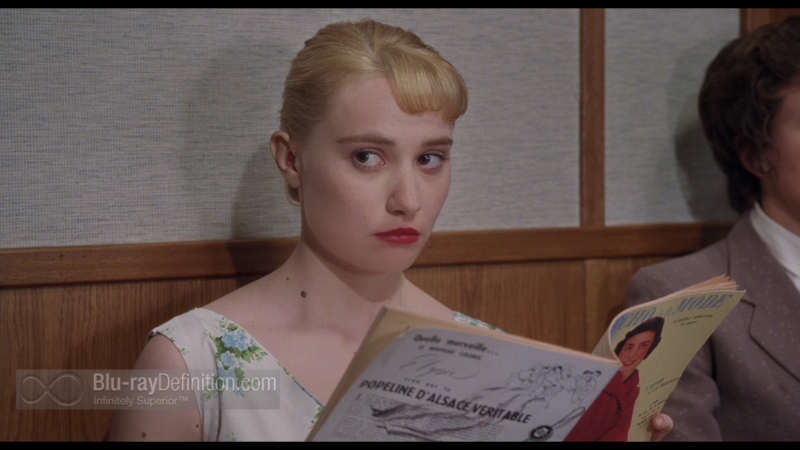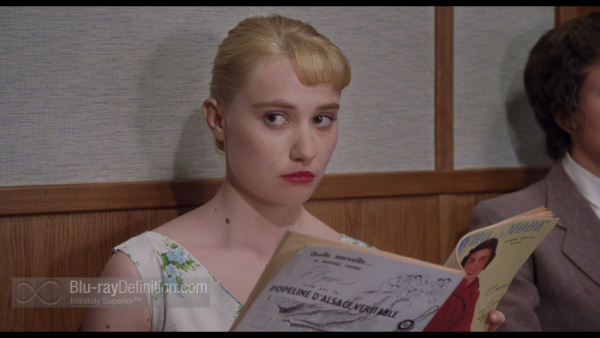 The French DTS-HD Master Audio 5.1 (48kHz/24-bit) soundtrack is fantastically balanced, airy, and atmospheric. Some directional panning is employed across the front three channels, such as during Rose's initial piano lessons, we hear Marie (Bérénice Bejo) singing out in the left and right channels. The soundstage completely opens up during a rainstorm and during the typing contests when we are completely engulfed in the clickity-clack of the sea of typewriters.
Supplemental Materials
[Rating:1.5/5]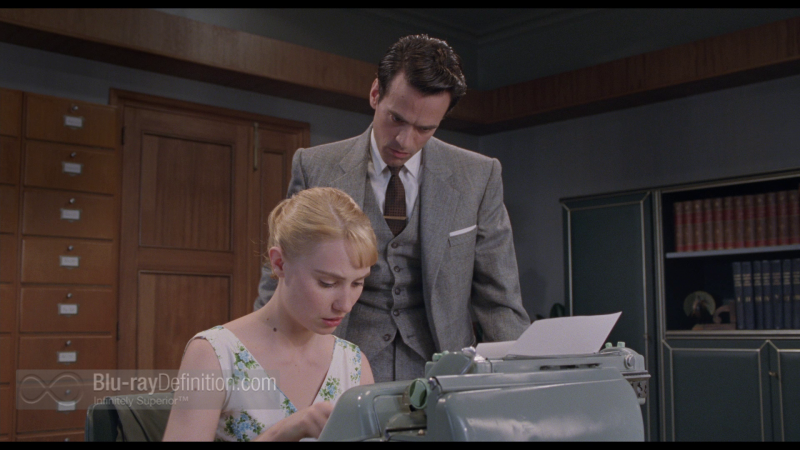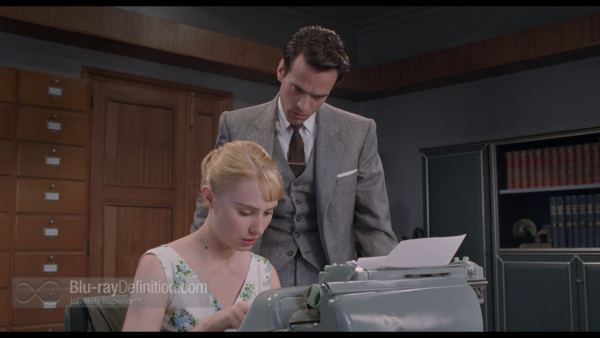 There's nothing much to see here. We are given a series of brief press kit-type interviews from writer/director Régis Roinsard that don't offer much insight.
The supplements:
To Begin With (1.78:1; 1080p/24; 00:02:42)
The Love Story (1.78:1; 1080p/24; 00:01:58)
The 50's (1.78:1; 1080p/24; 00:03:01)
A Romantic and Sports Comedy (1.78:1; 1080p/24; 00:02:41)
Typists Rule (1.78:1; 1080p/24; 00:02:58)
The Definitive Word
Overall:
[Rating:3.5/5]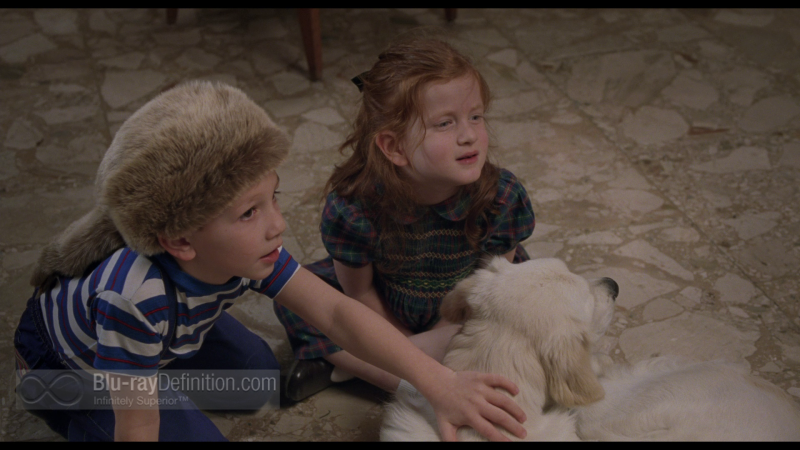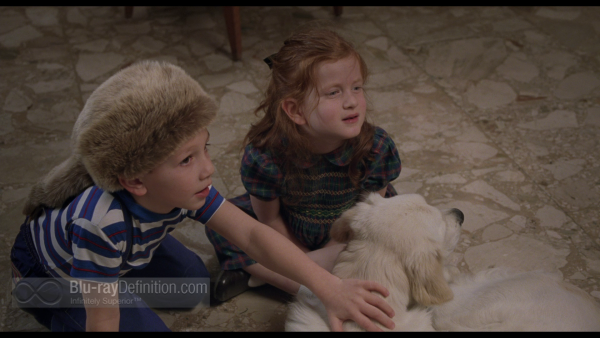 Populaire is a charming French rom-com that looks and sounds good and bears only a passing resemblance to the hard-hitting series Mad Men. For some lighthearted romantic moments and time traveling, this film does the trick, even though it basically paints by the numbers.
Additional Screen Captures
[amazon-product region="uk" tracking_id="bluraydefinit-21″]B00D954A6I[/amazon-product]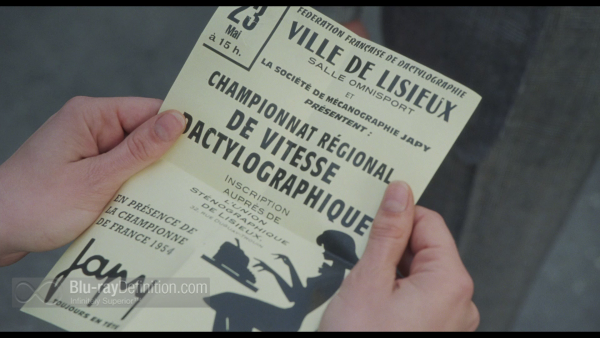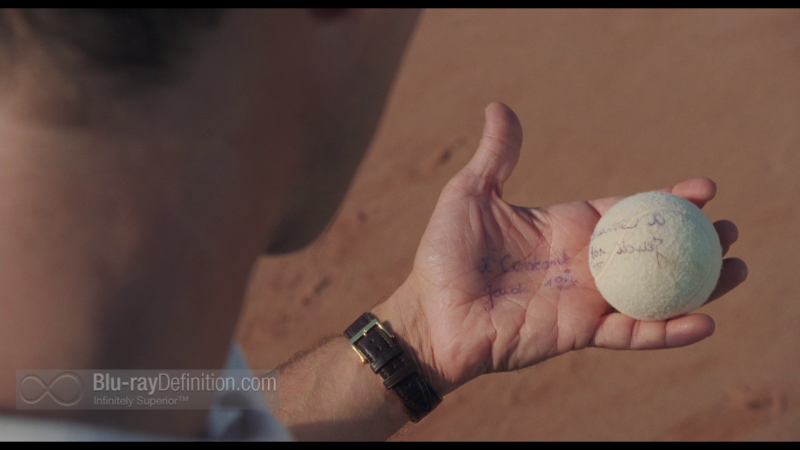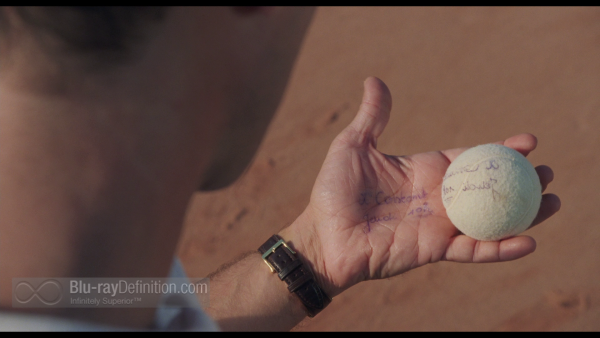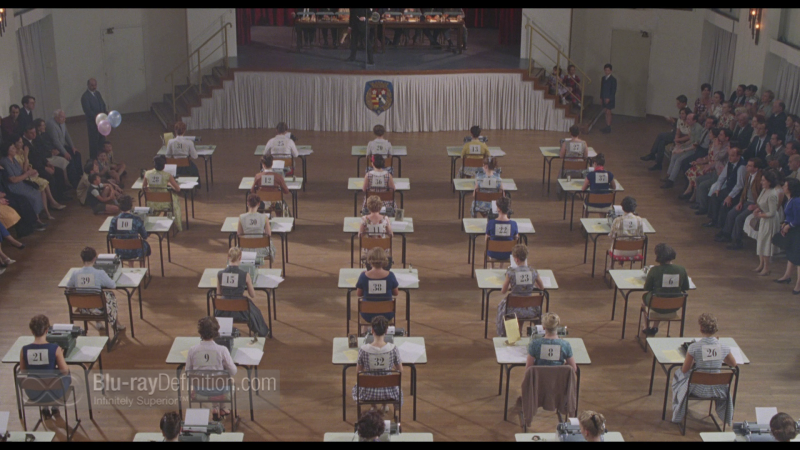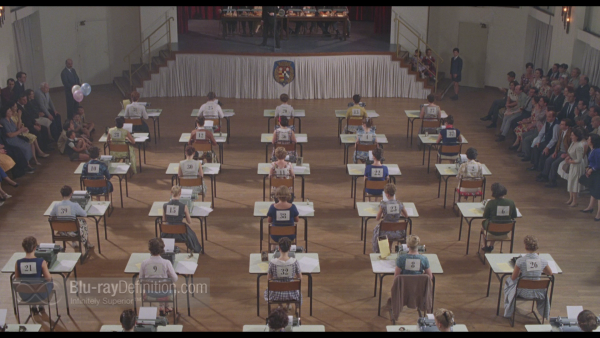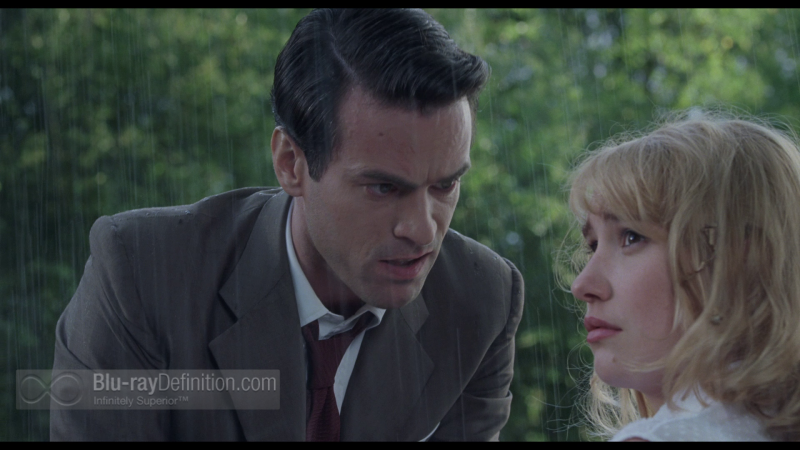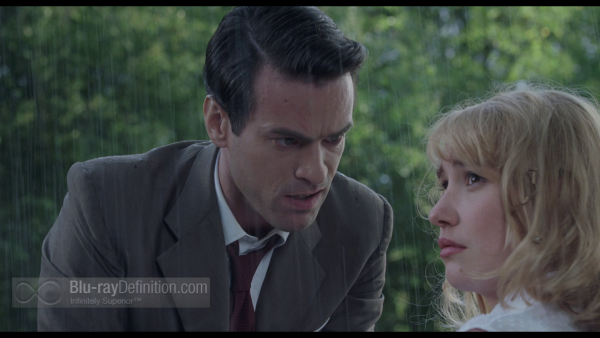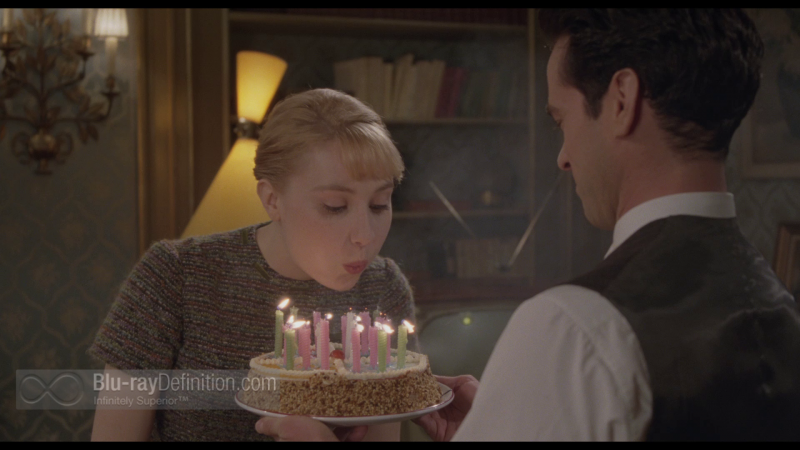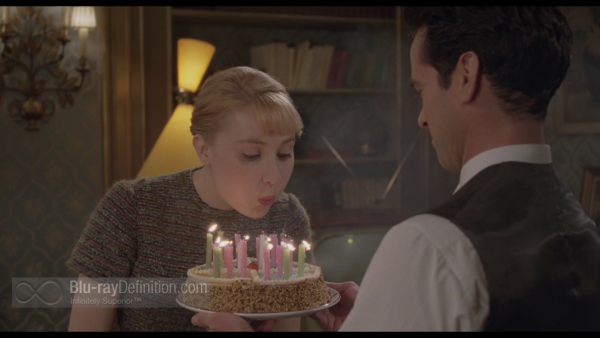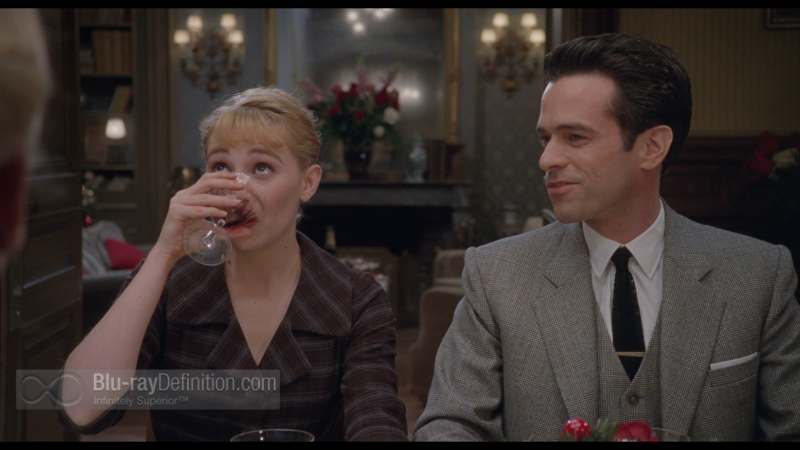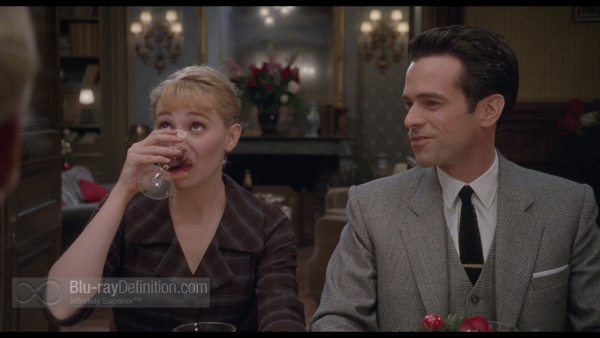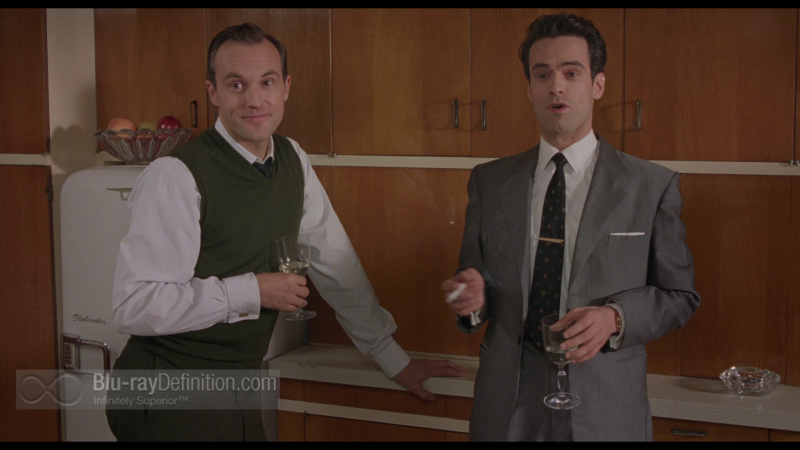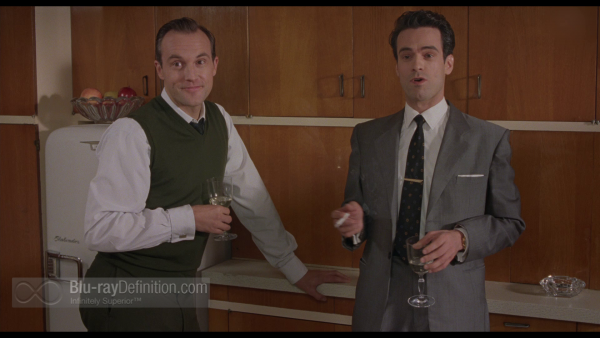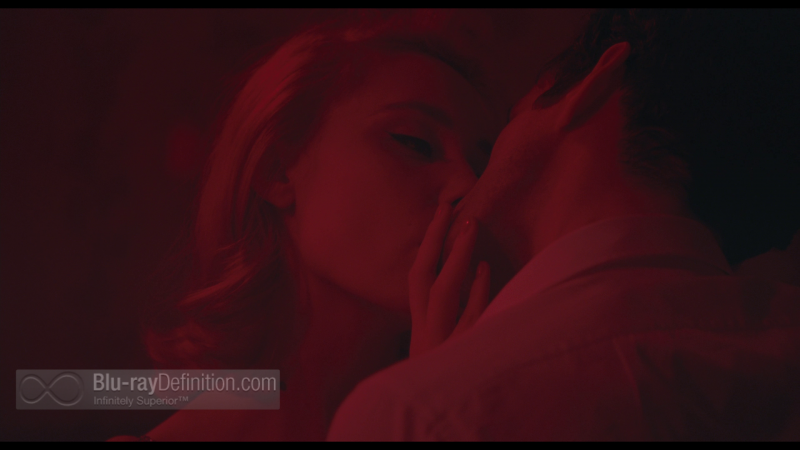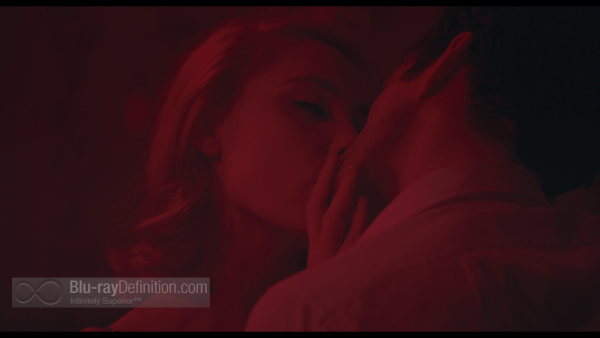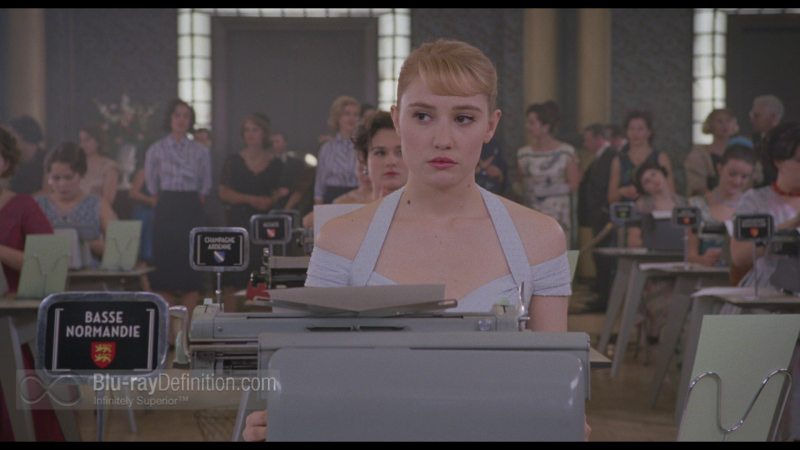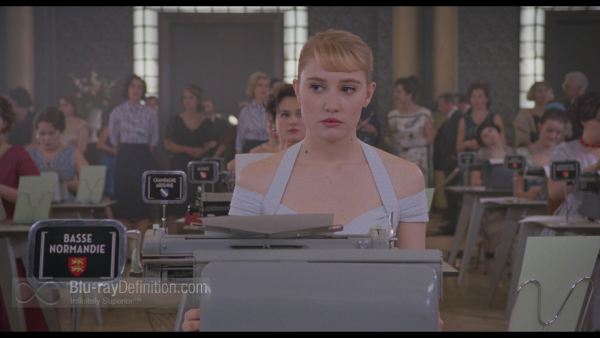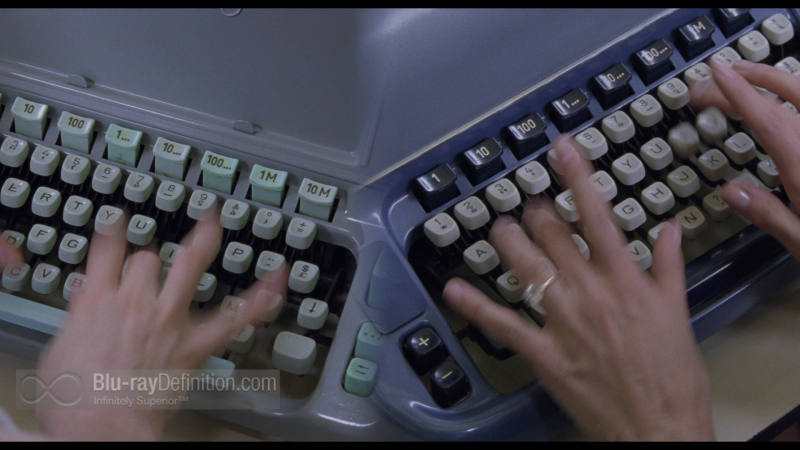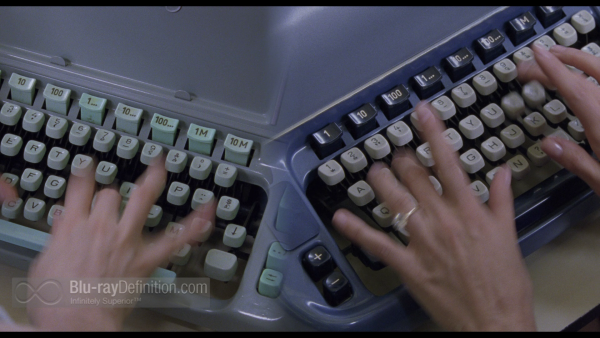 [amazon-product region="uk" tracking_id="bluraydefinit-21″]B00D954A6I[/amazon-product]