– –
The Series
[Rating:3/5]
I was never really a fan of Charlie Sheen's previous sitcom, Two and a Half Men, even before his very public meltdown a couple years back. I struggle to find much to like in Anger Management that is much of an improvement over that series. Maybe I just don't get the appeal.
This series finds Sheen once again playing a guy names "Charlie", only this time around he's a retired baseball player who tanked his career when he broke a bat over his leg during a temper tantrum and gave himself a career-ending injury. So, what better for a jock who can't control his temper to do than to become an anger management therapist? Yep, that's the twist here. His life is made all the more complicated by his friendship with his ex-wife Jennifer (Shawnee Smith), his teenaged daughter Sam (Daniela Bobadilla) who suffers from Obsessive Compulsive Disorder, his meddling father Martin (Martin Sheen), and his relationship with his own therapist, the icy Kate (Selma Blair). He holds therapy sessions in his home with a motley group of rather  anti-social people as well as doing pro bono work with inmates at a local prison.
Outside of this, Anger Management is really no stretch for Charlie Sheen from what he was doing before and most of the jokes in this series are pretty much on the nose. It lacks the wit and cleverness of sitcoms like The Big Bang Theory or, despite its name, edgier "premium cable" network fare like Veep or Nurse Jackie. This is just Sheen playing Sheen. This season even resorts to bringing in Lindsay Lohan for a stint to lampoon her tabloid missteps. Really?
Video Quality
[Rating:4.5/5]
Anger Management:Volume Two arrives with an AVC/MPEG-4 1080p encodement on Blu-ray form Lionsgate that is clean and nicely saturated, devoid of any processing issues, colorful, and, as has come to be expected of TV-on-BD by now, several steps above broadcast quality. Sitcoms rarely provide the ultimate in HD eye candy, but for the material at hand, this release is more than capable.
Audio Quality
[Rating:4/5]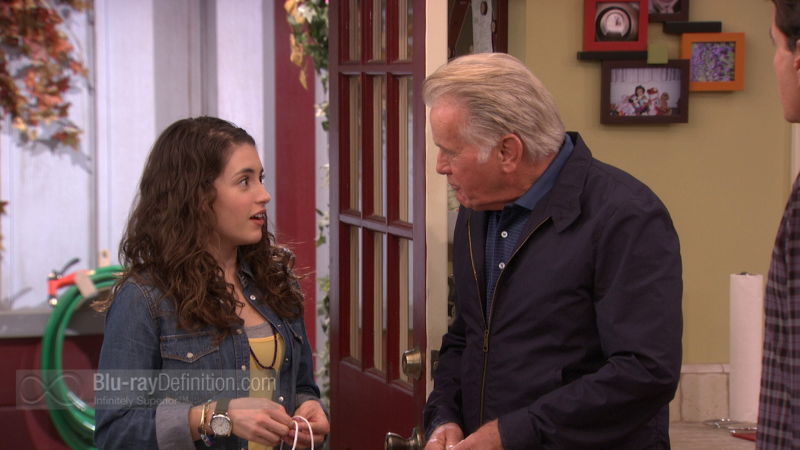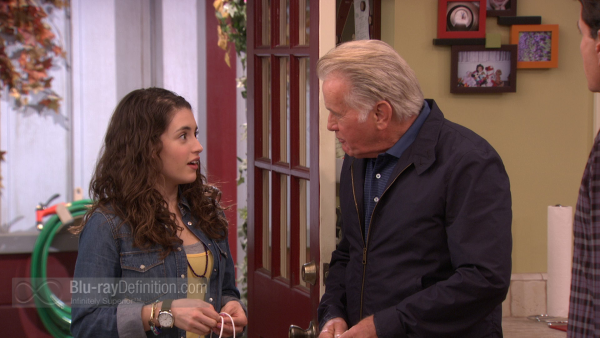 The English DTS-HD Master Audio 5.1 (48kHz/16-bit) mix is a typical sitcom mix in that it doesn't do much beyond provide clear dialogue with very little stereo panning or ambience outside of the laugh track that comes through in the surrounds and cut scenes pump up the sound effects ad atmospherics and also show off a little low level "oomph".
Supplemental Materials
[Rating:0.5/5]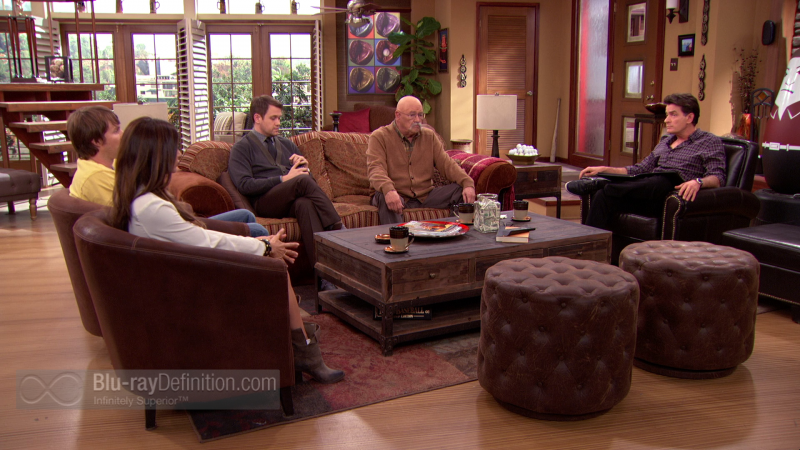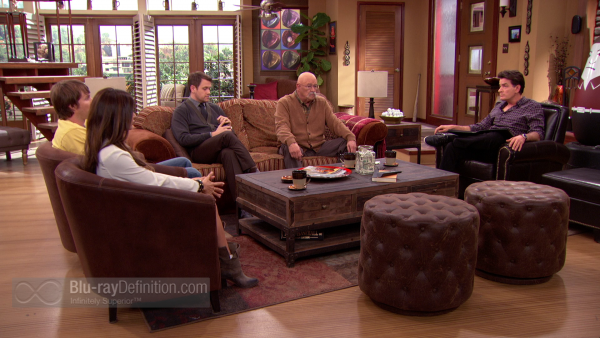 All you get here on disc is a gag reel and UltraViolet Digital HD is also included.
Gag Reel (1.78:1; 1080p/24; 00:10:38)
The Definitive Word
Overall:
[Rating:3/5]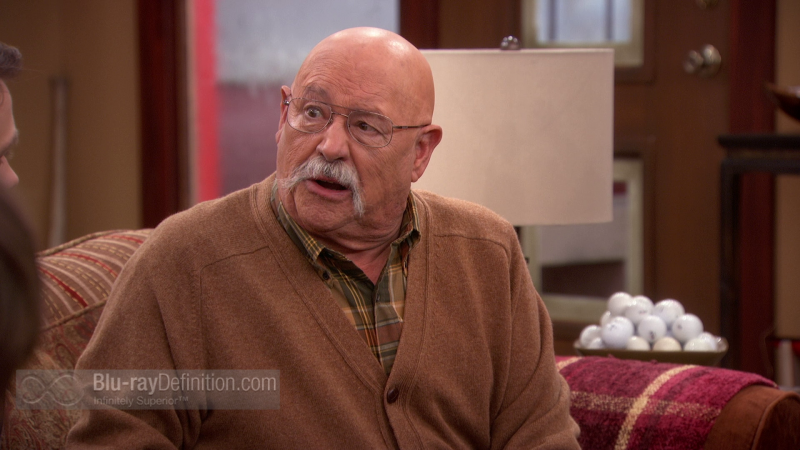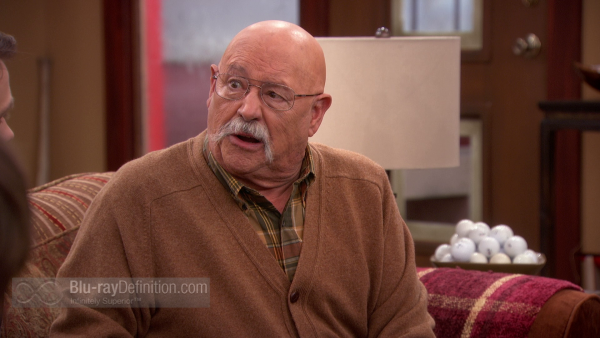 Anger Management may have a few mildly amusing moments – most of them coming surprisingly from Selma Blair in her portrayal as Charlie's almost robotic, affection-spurning therapist/girlfriend. Attempts at edginess fall down terribly, however, which is disappointing and surprising, given the series runs on FX, the same network responsible for series like The League. While the Blu-ray looks great, this series will be strictly for fans of Sheen willing to follow him anywhere.
Additional Screen Captures
[amazon-product]B00E99FY9K[/amazon-product]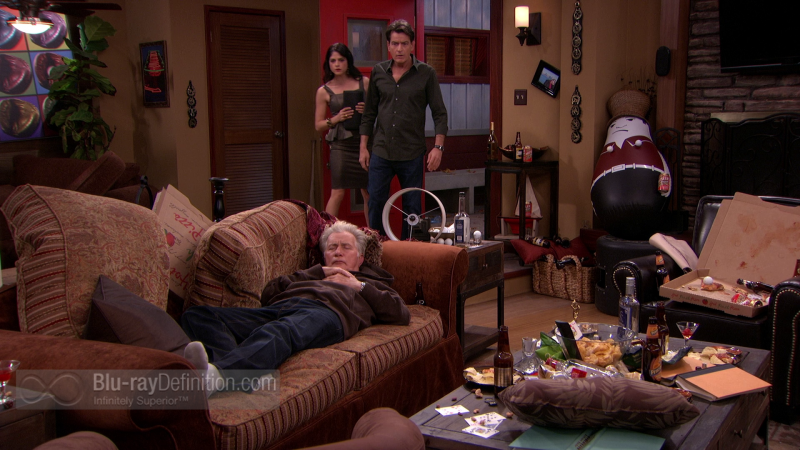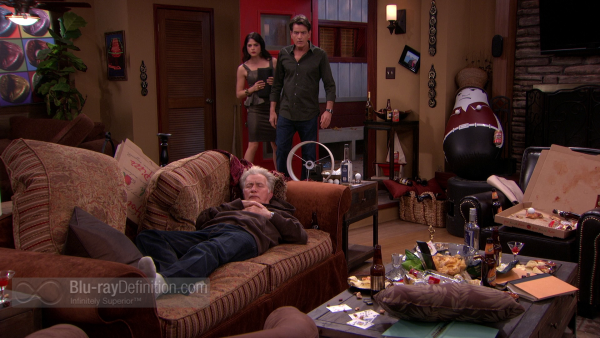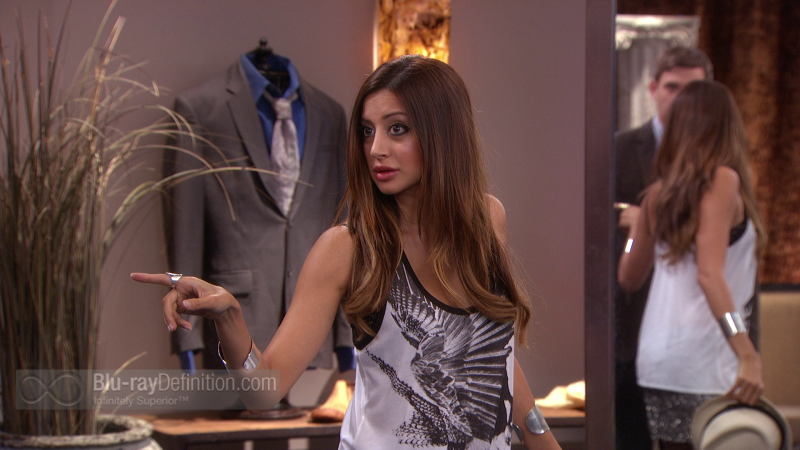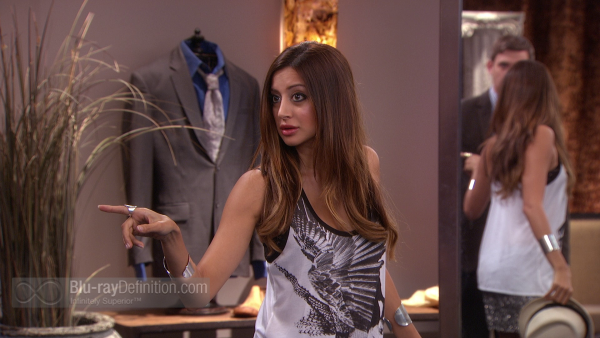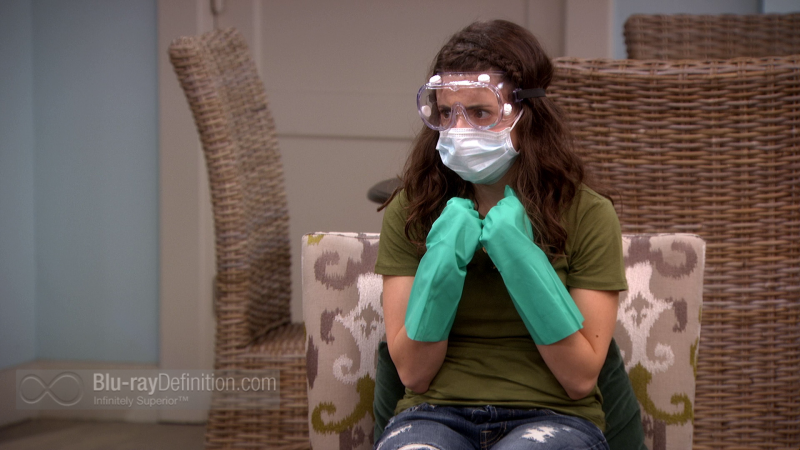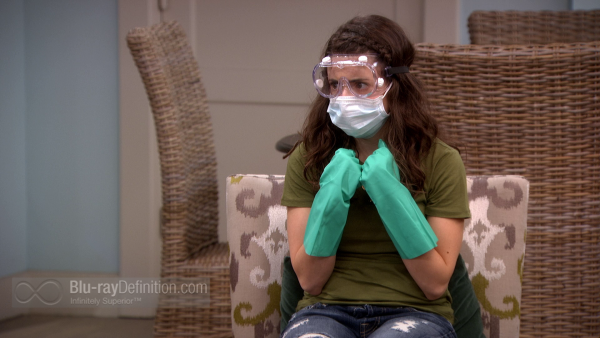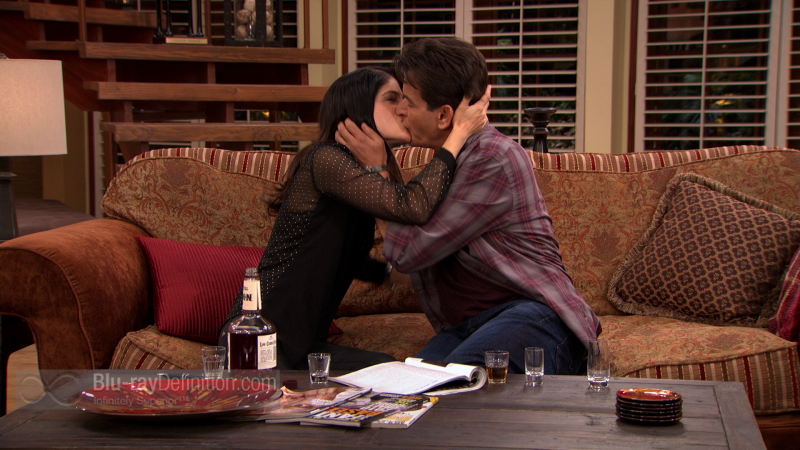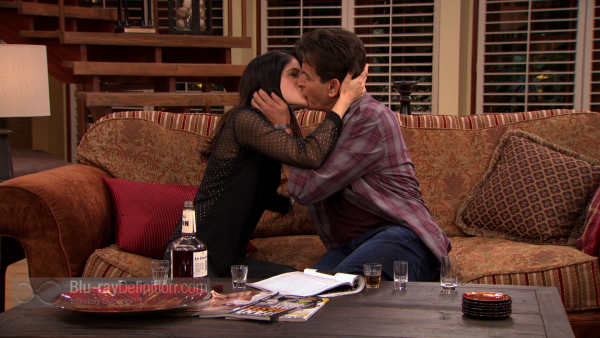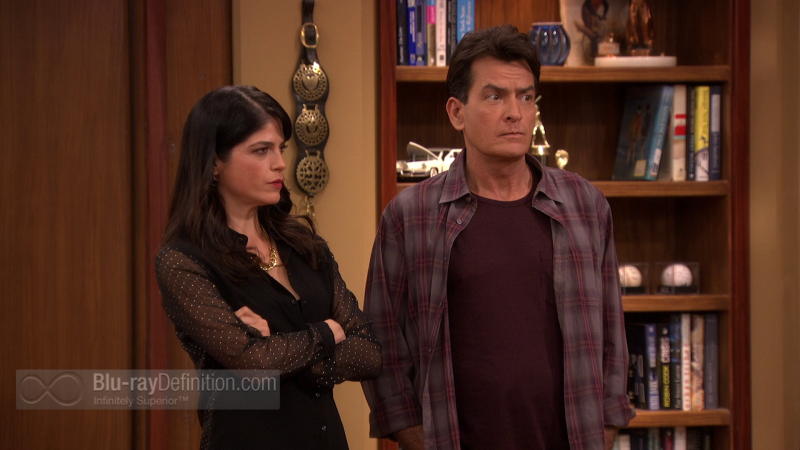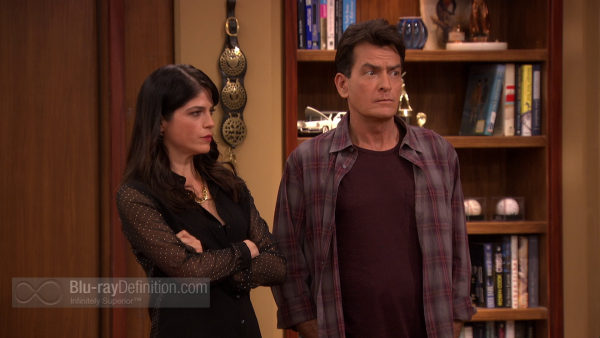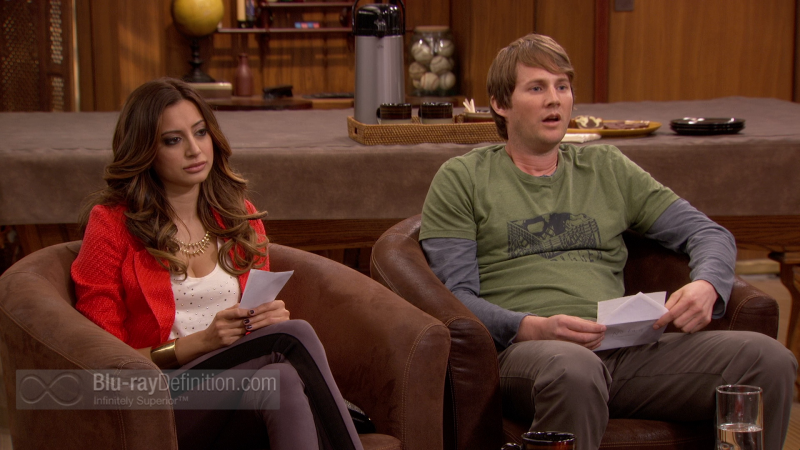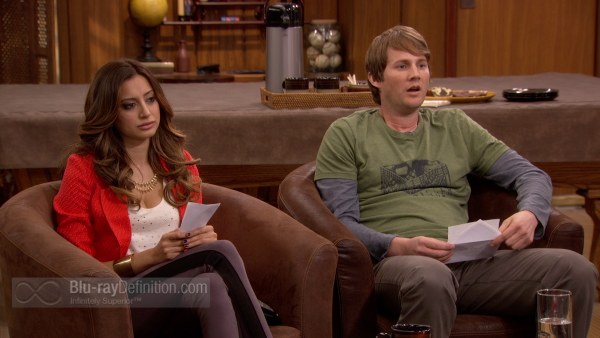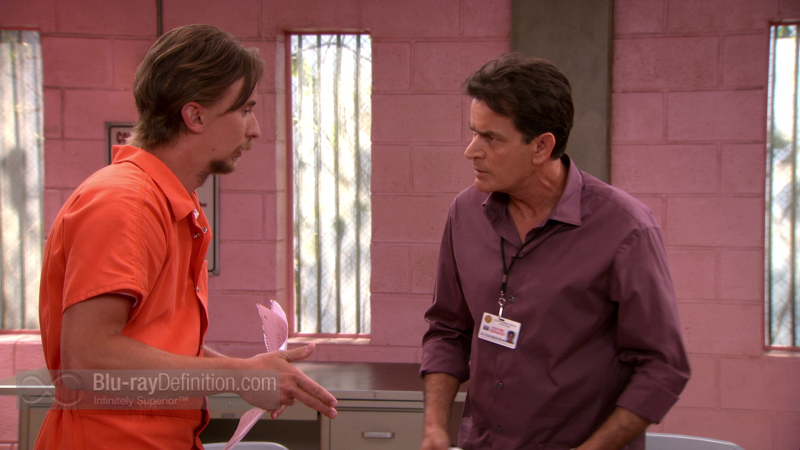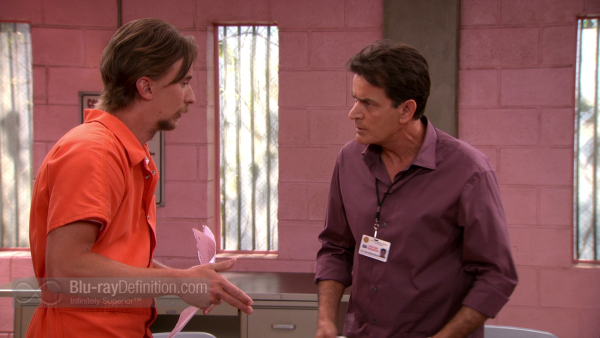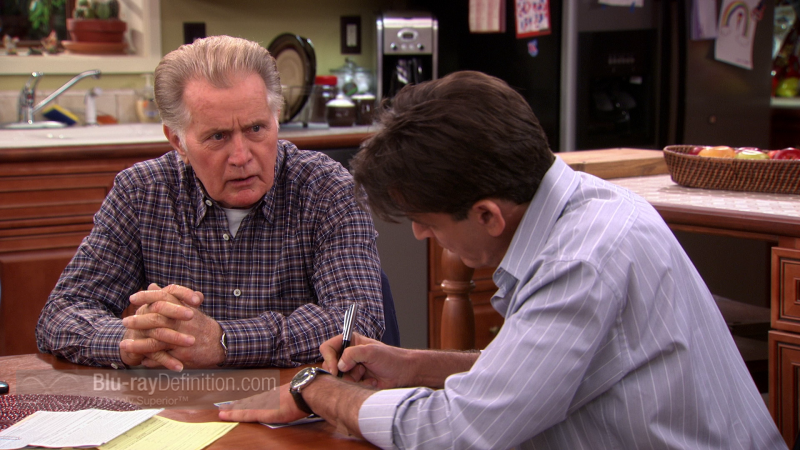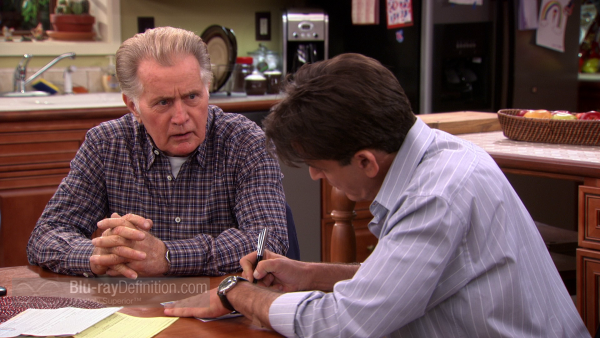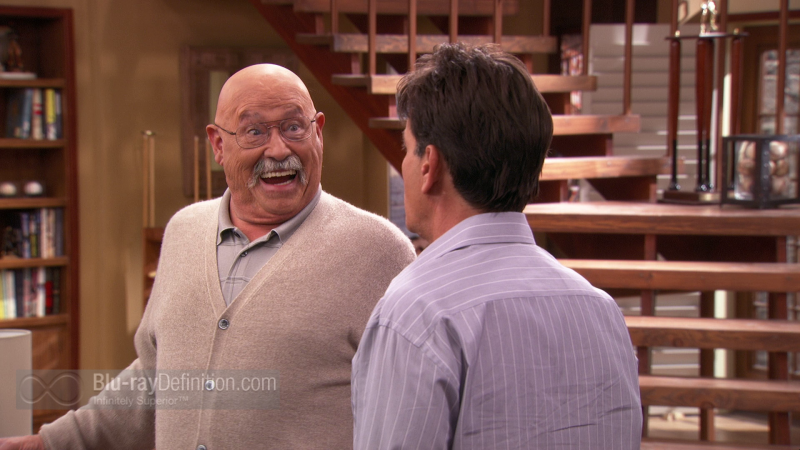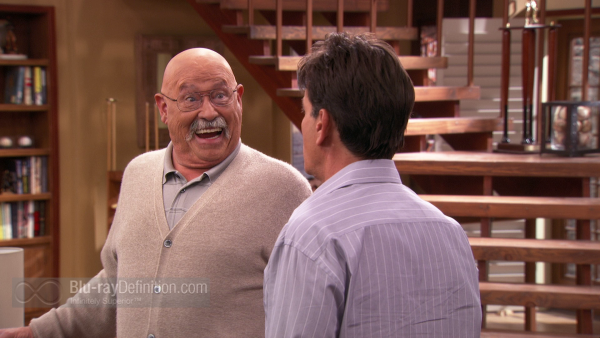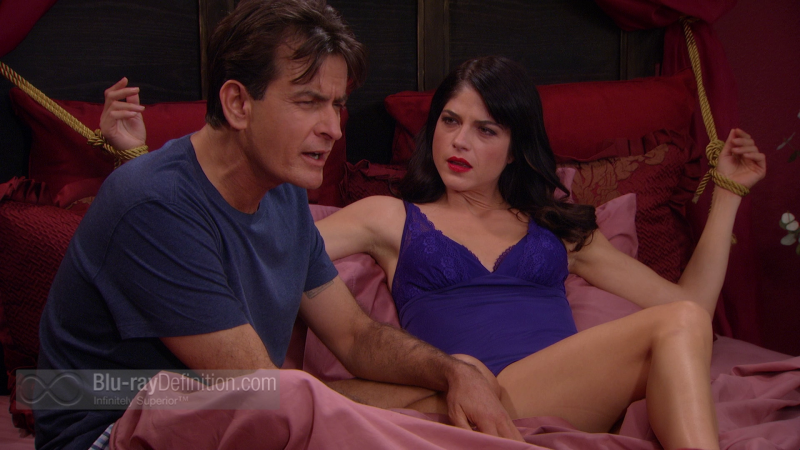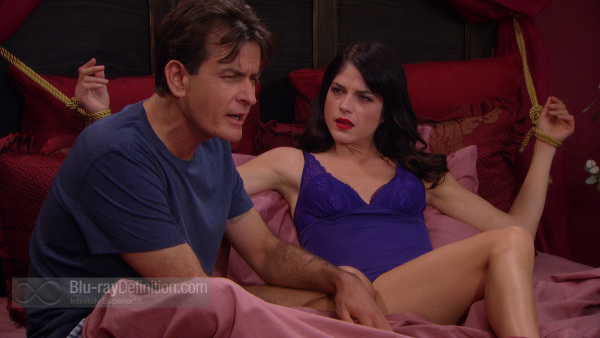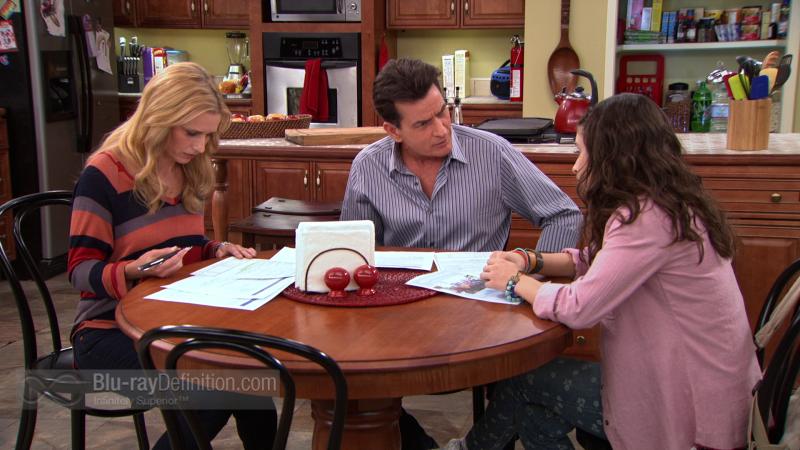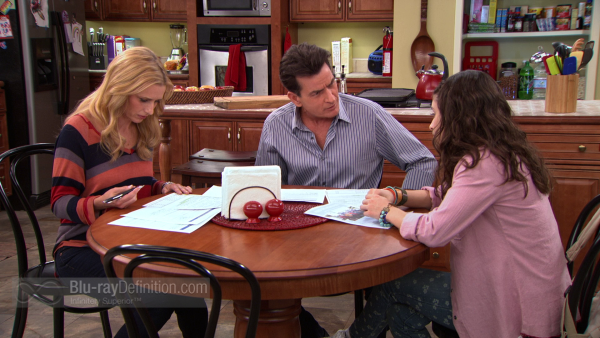 [amazon-product]B00E99FY9K[/amazon-product]