***Spoiler Alert***
Get ready to plug in that night light because a show like this makes the dark even darker.
This is one insane asylum you won't want to escape from – and by that I mean you won't want to stop watching no matter how gruesome it gets. Nuns, priests, mental patients, a mad doctor, and a serial killer that wears his victims' skin: this season is a hodgepodge of addictive insanity. No matter how dark this show gets, there is a light at the end of the tunnel, so if you can make it to the end redemption awaits.
American Horror Story creators Ryan Murphy and Brad Falchuk step away from the Harmon family we met in season one and treat us to a new level of horror in Briarcliff Manor. Employing some familiar faces from the first season as well as some new ones, we see the actors step up to their new meaty roles.
Asylum sets the pace by opening up at the site of present day Briarcliff Manor, an old dilapidated building, a shadow of its former self. Yet the horrors that haunt Briarcliff are as real now as they were in 1964 when it was a fully operated mental institution. Asylum takes place both in 1964 and present day, with seamless flashbacks so we can see exactly where the horrors have led.
Head nun, Sister Jude (Jessica Lange), rules the mental ward with an iron fist and she isn't afraid to punish those who deserve it, in fact, I think she enjoys it. Lange excels in this role, her compassion and sense of justice radiate through her character's bitter shell. Sure she's a nun who lusts after her superior and wears red lingerie under her habit, but that only humanizes her.
Sister Jude pours her heart into her work believing to the tips of her toes that nothing can cure a mental illness like religion and a good beating. Her arch enemy and former Nazi war criminal, Dr. Arthur Arden (James Cromwell), is a bit of a sadist himself. He's determined to create better human beings through his experiments on the lost souls of the ward, unfortunately those that do manage to survive morph into a formerly human creature.
Dr.Arden's a man of little waste, one could joke that he's an ardent recycler: when his experiments fail he "recycles" the bodies into food for his creatures out back. I shudder to recall the painful torment he subjects his patients to all in the name of science. Both Jude and Dr.Arden battle for dominance, and yet they have more in common than meets the eye as they both suffer from a dark past which is precisely what has led them to Briarcliff. It's a classic battle of science vs. religion with a nefarious backdrop.
Dozens of story threads and a large cast make this series one heck of a roller coaster ride and nosy journalist, Lana Winters (Sarah Paulson) is at the center of it all. Her determination to expose the wretchedness of Briarcliff turns her into a committed patient there. Locked up for being a homosexual in the 60s she endures electroshock therapy for her "condition" (disturbing to take into account that this kind of stuff really happened back then – bravo to the writers for tying in the social constructs of the times).
Dr.Oliver Thredson (Zachary Quinto), a psychiatrist with a dark secret, treats both Lana and Kit Walker (Evan Peters), a presumed serial killer thanks to alien interference. Walker's wife, Alma (Britne Oldford), was abducted by aliens though he's blamed for her disappearance and the murder of several others. As the plot thickens Dr. Thredson earns Lana's trust and breaks her out of the asylum only to bring her new unspeakable horrors. After a hair-raising encounter with the serial killer, Bloodyface, she returns to the mental ward worse than she left it. Lana struggles throughout the series to be taken seriously, often taking two steps forward and one step back until she finally has the upper hand. As Lana says about herself, "I'm tough, but I'm no cookie."
While institutionalized Walker takes up with fellow inmate Grace Bertrand (Lizzie Brochere), who was committed after murdering her parents. Grace is also abducted by aliens, but only after copulating with Walker – apparently the aliens are experimenting with his manly deposits. This becomes a complicated love triangle when both Alma and Grace are returned to him. It's not the big happy family he hopes for.
Once an innocent nun, Sister Mary Eunice (Lily Rabe) becomes possessed by the devil. While possessed she turns the hierarchy at the asylum upside down, going so far as to discredit Sister Jude and have her committed as a patient. For as much as I was once against Jude, by the time she becomes a humble patient I was rooting for her. She went from being bad to good in just a few strokes.
It's not often a show depicts man rape, but when it does it's noteworthy as it is here. Briarcliff founder, Monsignor Howard (Joseph Fiennes) has his innocence raped out of him by the devilish Sister Eunice. We're to believe he's never been with a woman and that his dreams of becoming pope have kept him chaste all this time. Not sure I buy this, but anything is possible.
All together an extraordinary cast of beguiling characters.
Video Quality
[Rating:4/5]
Asylum is AVC encoded in a 1080p transfer in 1.78:1. Shot on 35mm film which, in my opinion, is brilliant as it only added to the creepy effects of the show. While the grainy film quality is present it's so consistent it's hardly a distraction. Somber saturation accommodated the mood throughout the series as well as dark contrasts. At times the contrast was deafening particularly with the whites, it was almost too much. Not a lot of color in this series though more so in the present day scenes. Beautiful clarity, particularly towards the end when Lana Winters has aged – every soft wrinkle was on microscopic display (kudos to the make-up artist). For such a dark series the details were remarkable in HD.
Audio Quality
[Rating:4.5/5]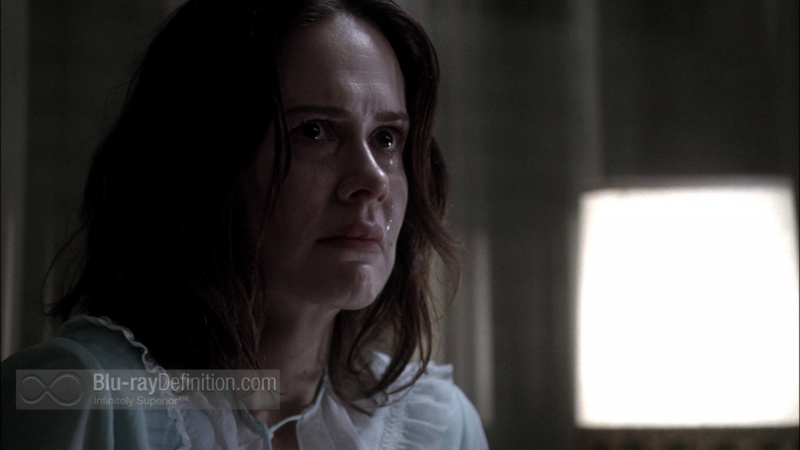 Asylum's DTS-HD Master Audio 5.1 (48kHz/24-bit) track is well done. This has all the creepy sound effects and foreboding music one might hope to use for a spooky Halloween party. From the heavy breathing of hunted human prey, to the scuffling of creatures dragging their limbs through the crunchy autumn leaves, the sound leaves little to want. Dynamic sound that really grabs the viewer and plunges right into the moment.
Special Features
[Rating:3.5/5]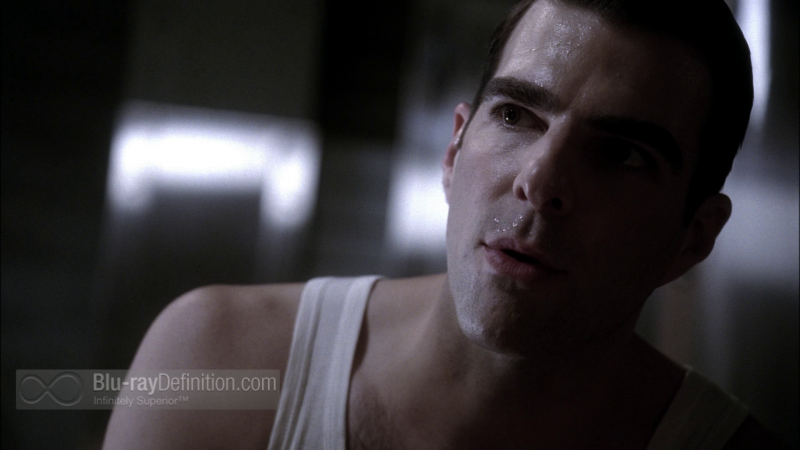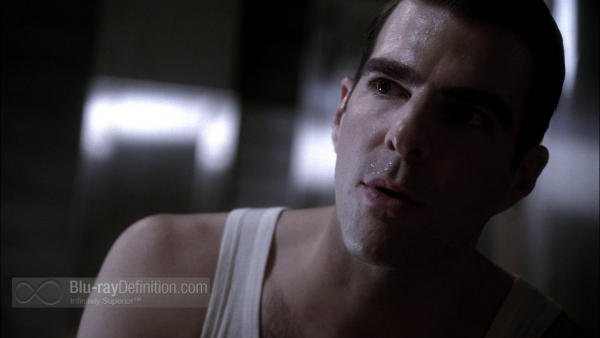 Disc One:
-No Special Features
Disc Two:
– Deleted Scenes
Disc Three:
-Deleted Scenes
-The Orderly:  a POV interview with an orderly that ends with a Bloody Face disaster
-What is American Horror Story: Asylum? : interviews and comments from cast and crew.
– Welcome to Briarcliff Manor : an inside look at the production design
-The Creatures: a tour of Tinsley Studios for a peek at the prosthetics
Aurora Snow Says:
Overall:
[Rating:4/5]
Asylum is top notch – spine tingling horror at its best. Graphic, unforgettable images that can be easily seared into the mind's eye. Asylum sets an insane frenetic pace with too many story threads to count, all pulled off by a spectacular cast.
 More Screen Captures
[amazon-product]B009SJ3H8Q[/amazon-product]
[amazon-product]B00ADQPA38[/amazon-product]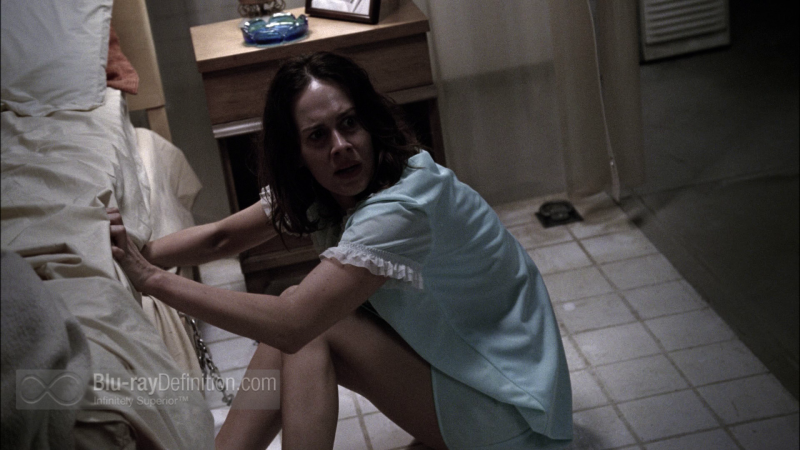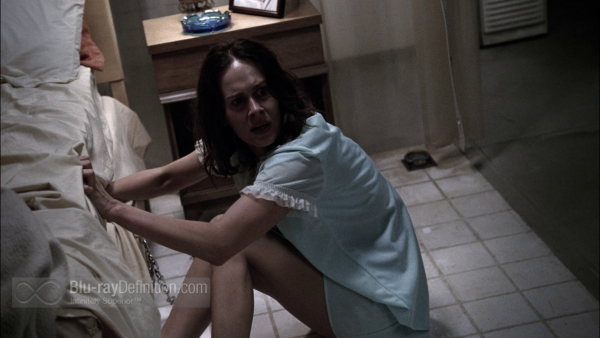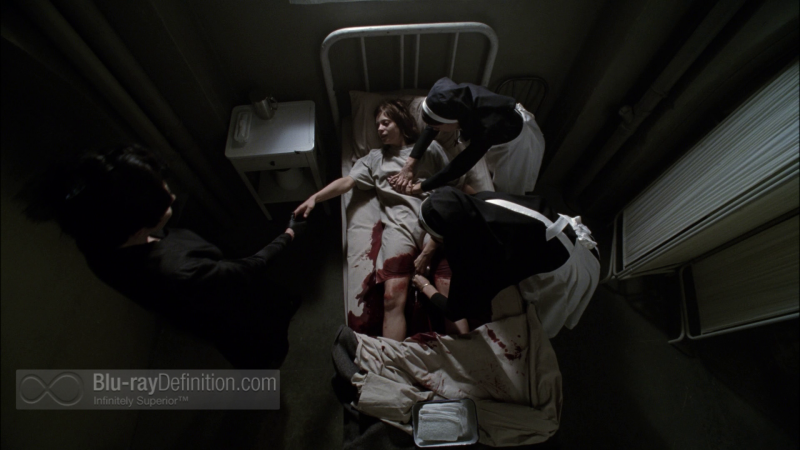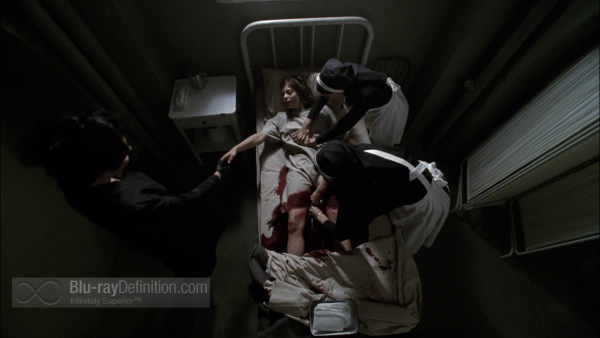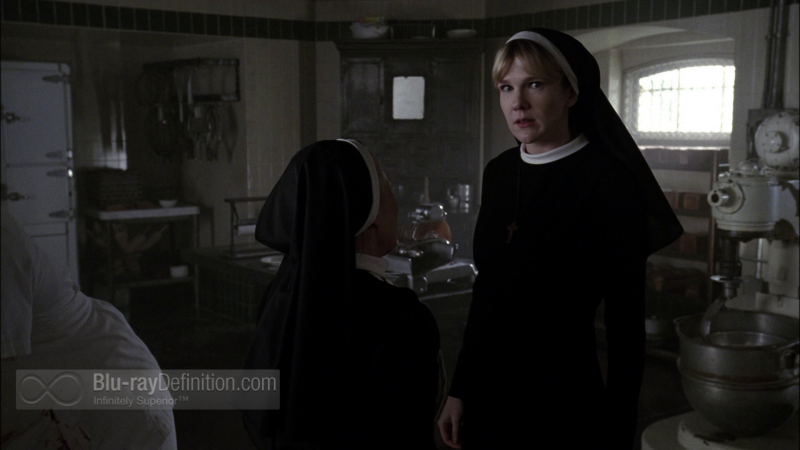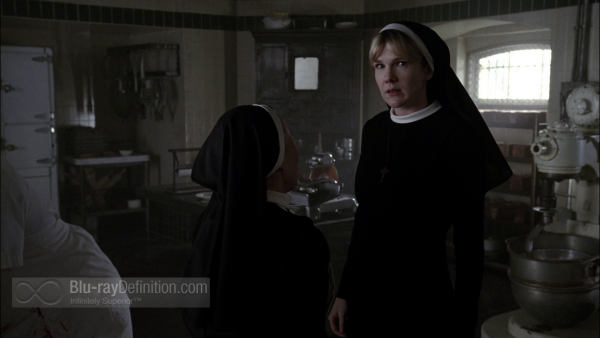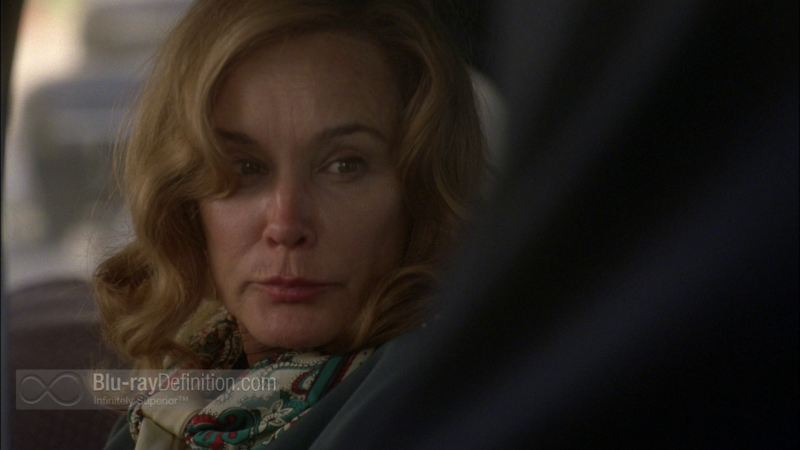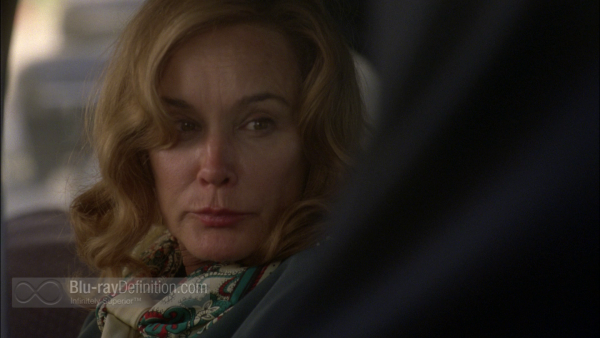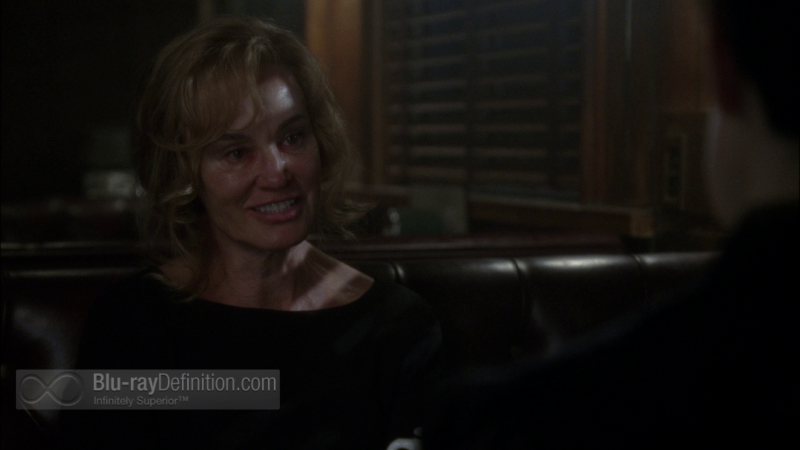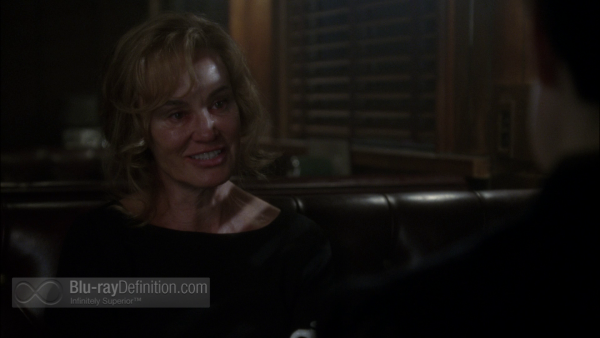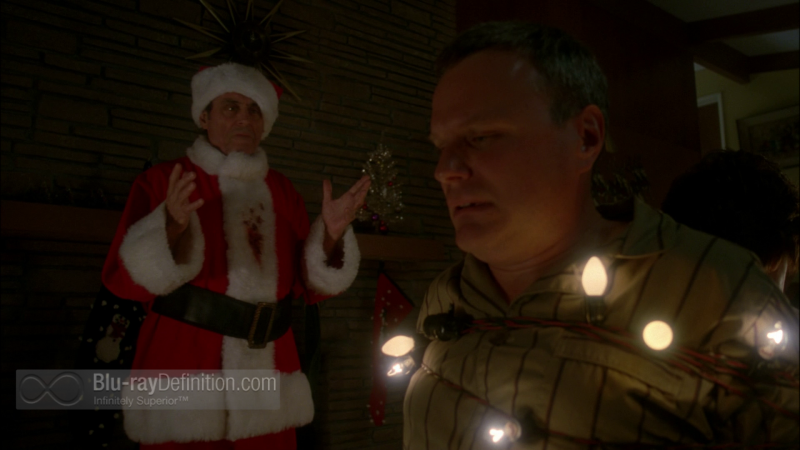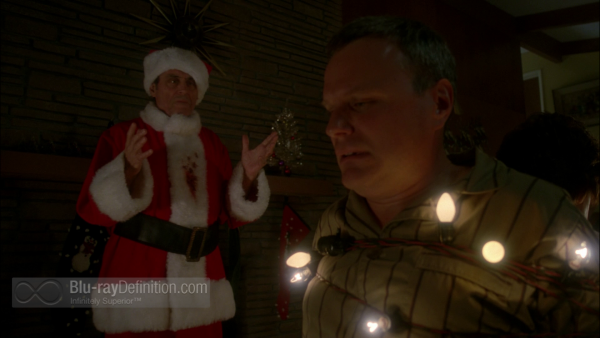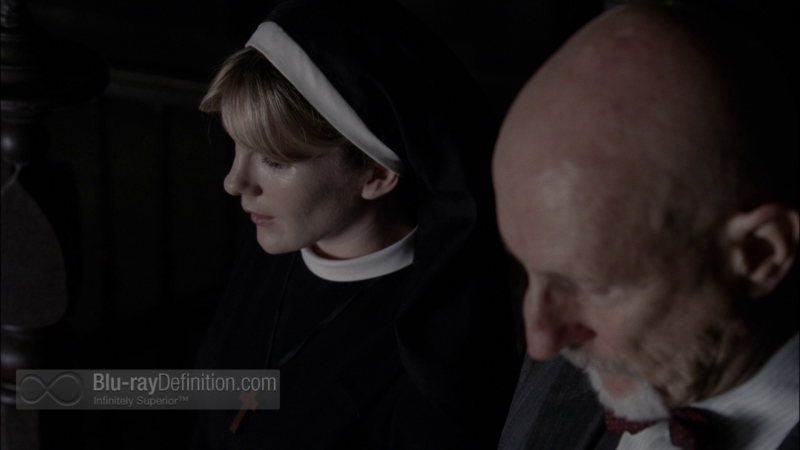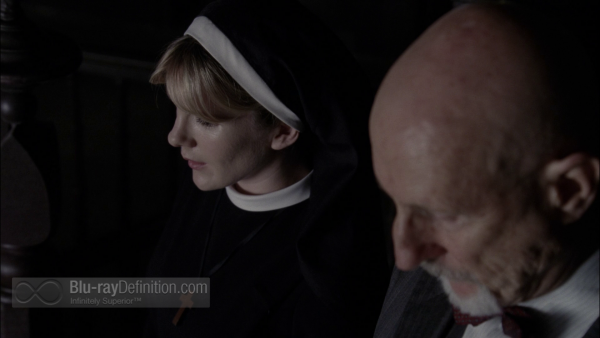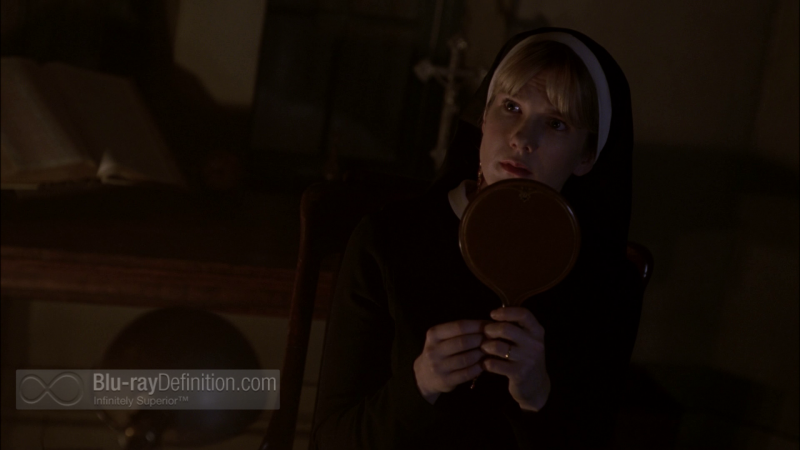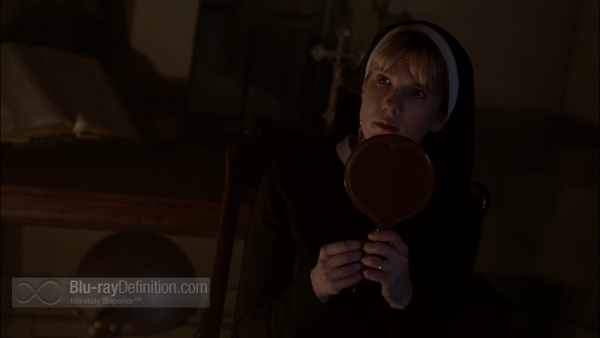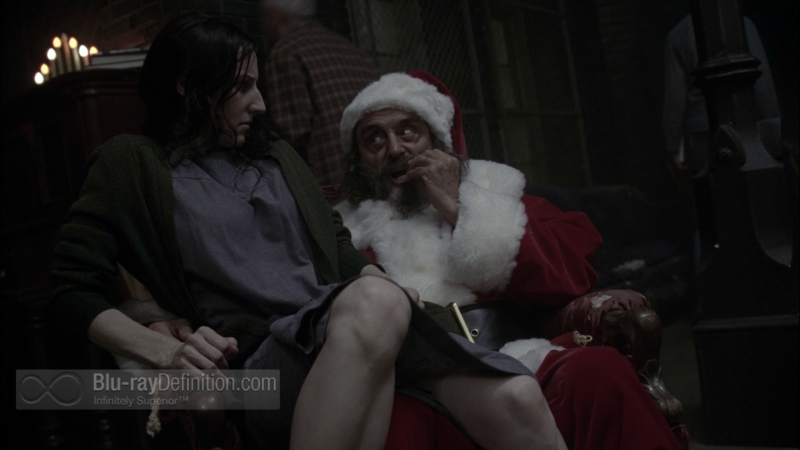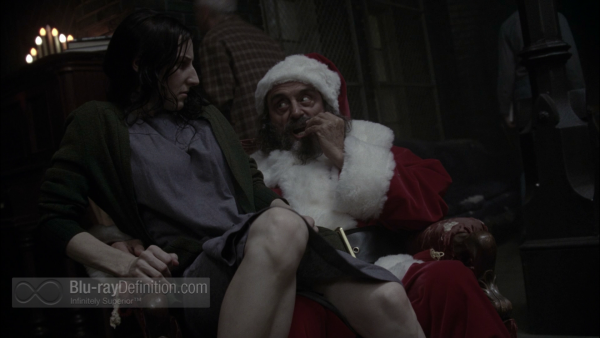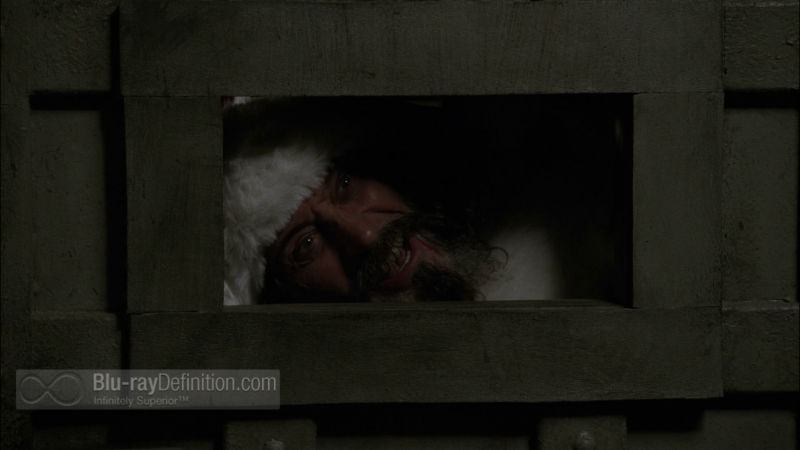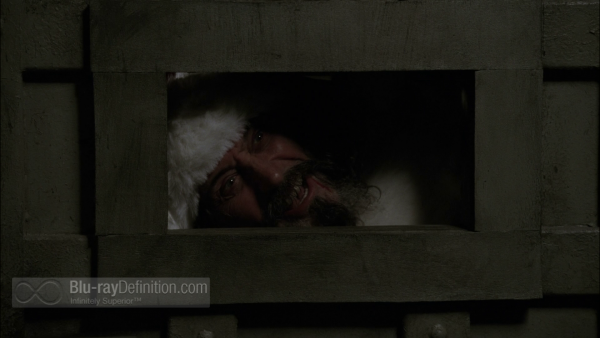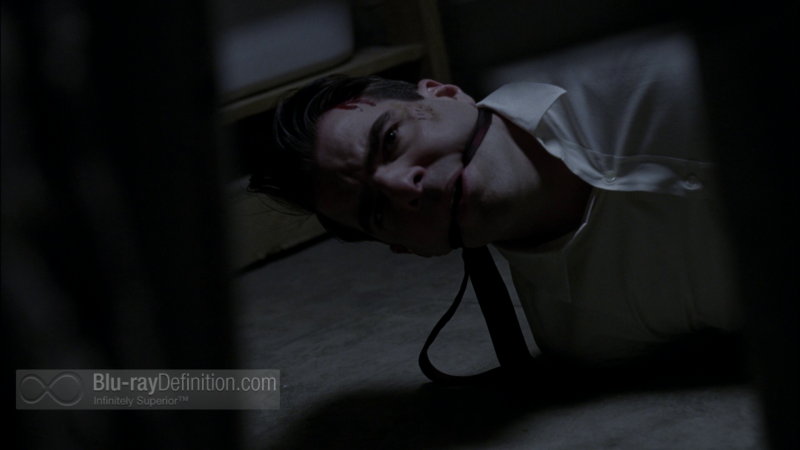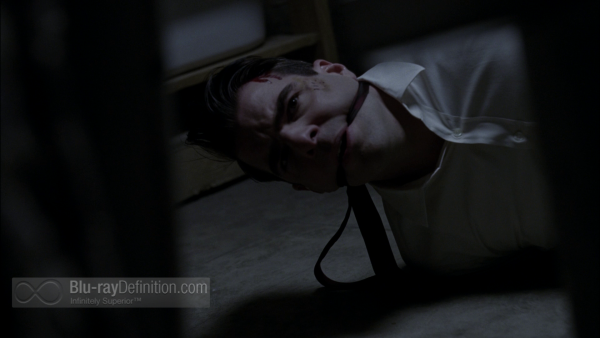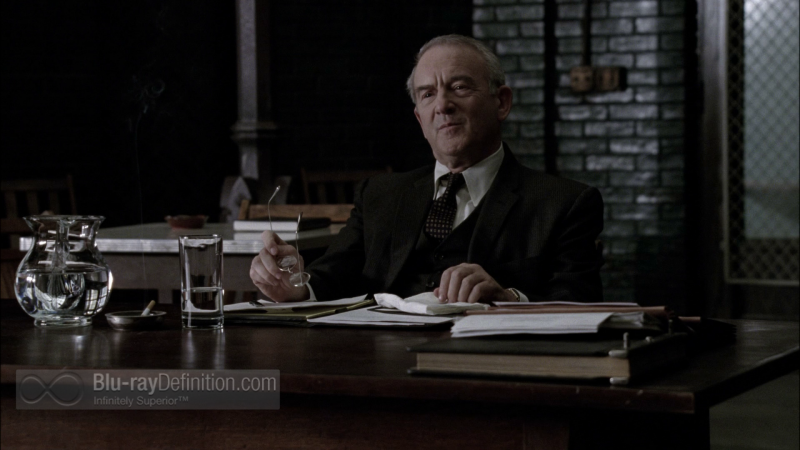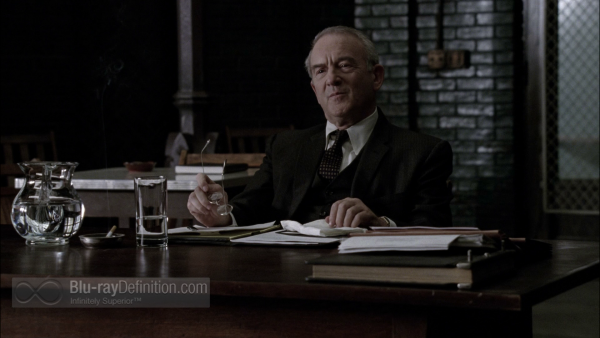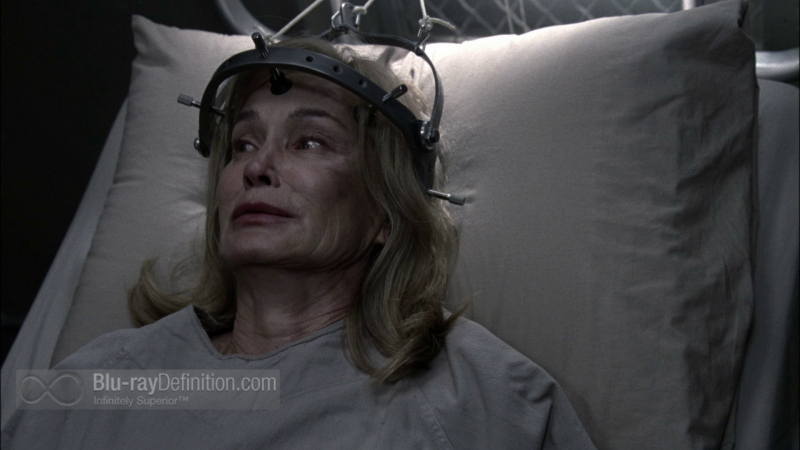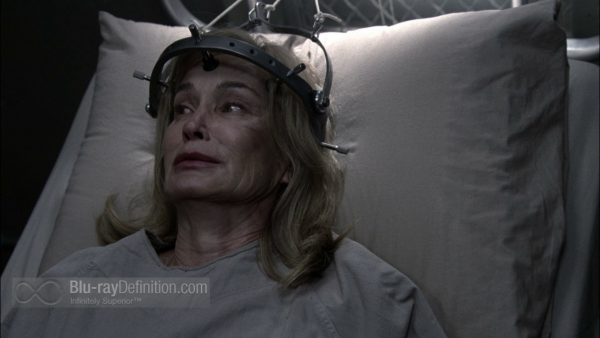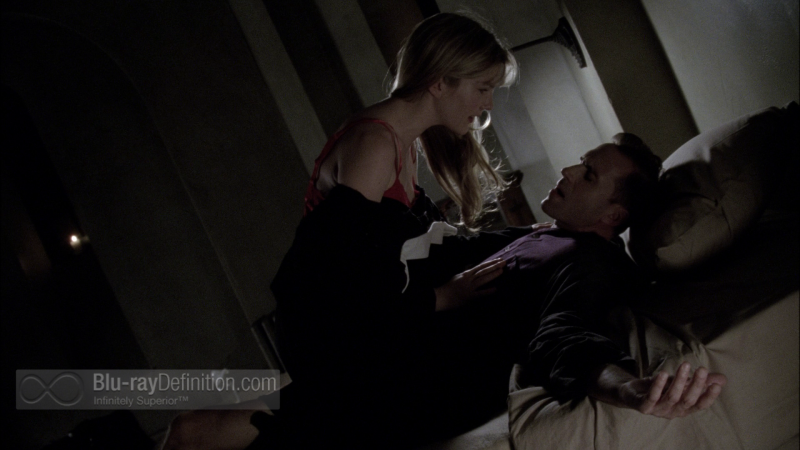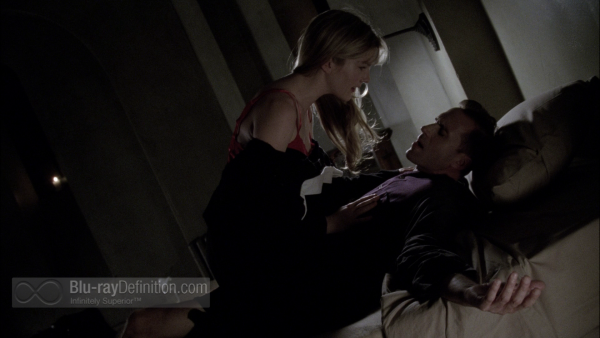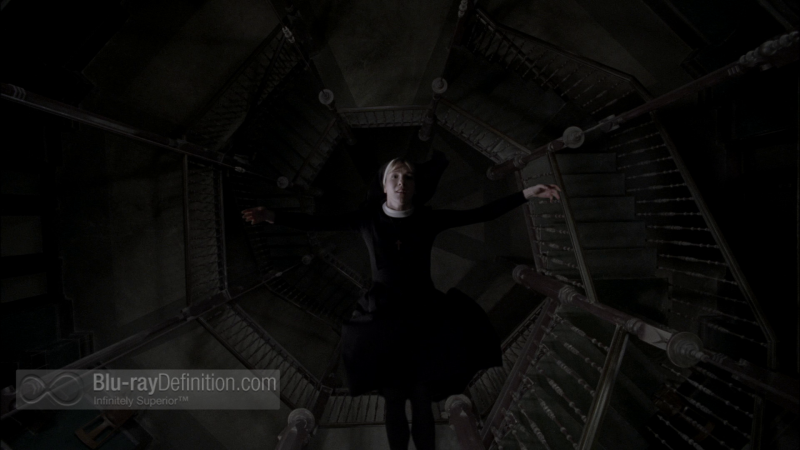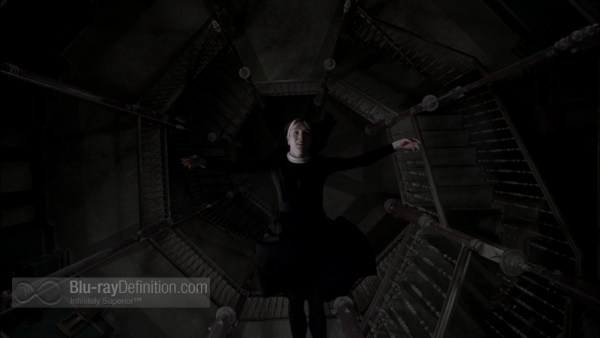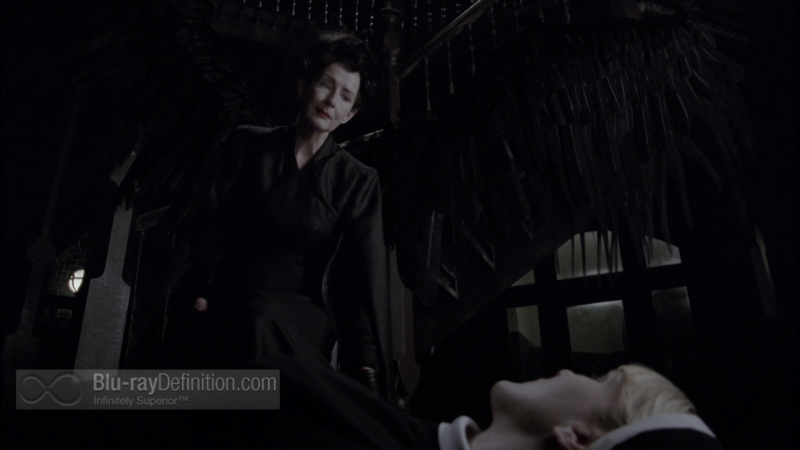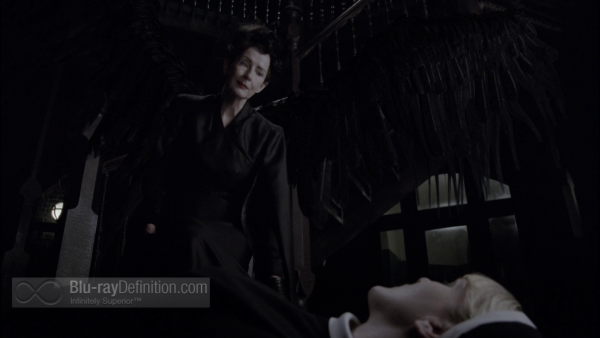 [amazon-product]B009SJ3H8Q[/amazon-product]
[amazon-product]B00ADQPA38[/amazon-product]