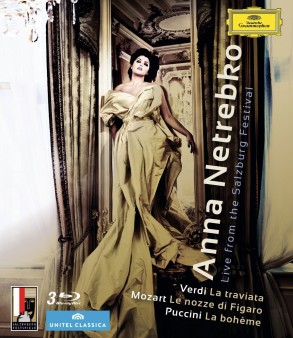 – –

The Collection
[Rating:3.5/5]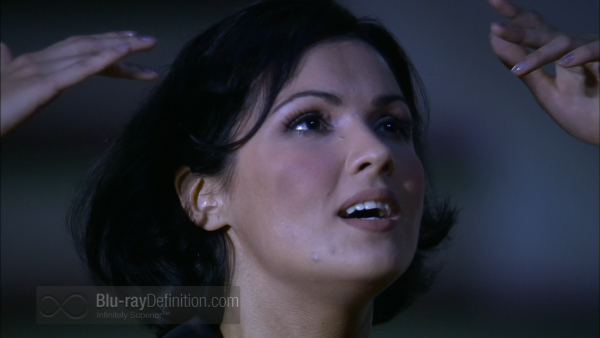 Anna Netrebko has had a meteoric career, beginning with her performance of Figaro's Susanna at the Mariinsky Theater and peaking as the opening night diva for three consecutive years at the Metropolitan Opera. I have had the unrivaled pleasure of seeing her several times at the Met and can assure viewers that all of the hype surrounding this singer is well deserved. This Deutsche Grammophon collection offers three of her signature roles performed at the Salzburg Music Festival over a seven year period during which Netrebko's star began its ascendancy.
La Traviata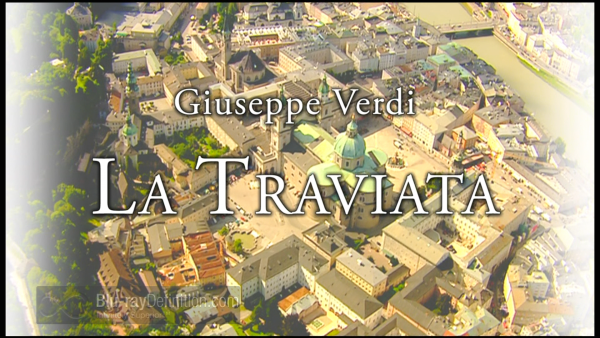 A 2005 Willi Decker reworking of this Verdi staple offers a nearly empty set, a large clock marking the final hours of a life, and the inevitable death character of Dr. Grenville lurking in the background.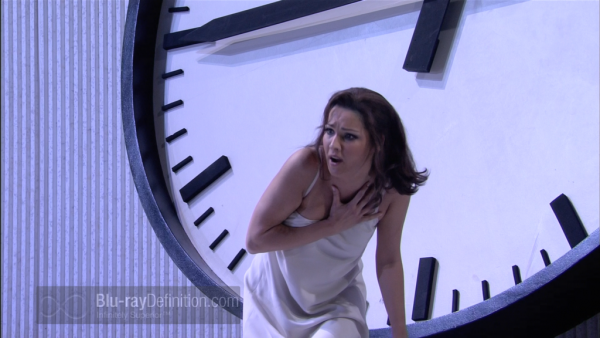 The young courtesan Violetta Valery (Netrebko), ill at the opera's beginning, becomes the love interest of the naïve young Alfredo Germont (Rolando Villazon). Violetta sees a fleeting chance for true rather than purchased love, but it all goes wrong when Alfredo's father, Giorgio, (Thomas Hampson) asks her to give up his son so that his daughter can be married without the social stigma of their relationship. Reluctantly, Violetta agrees but Alfredo cannot accept her decision and, later, humiliates her at a party. By the opera's end, a dying Violetta is rejoined by her Alfredo but it is too late.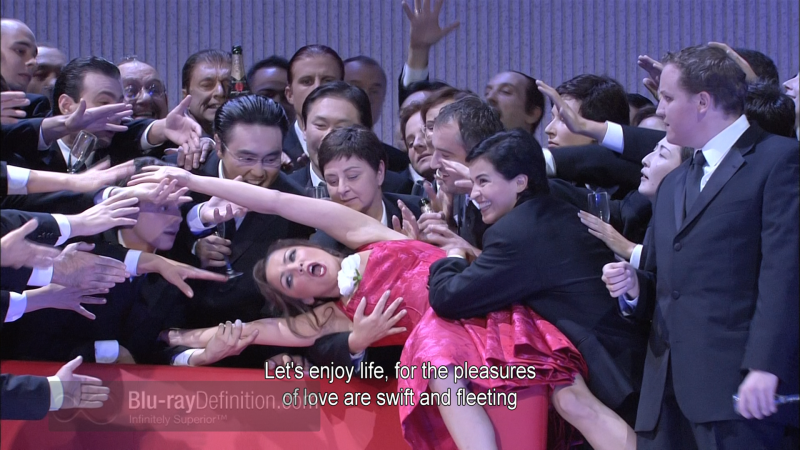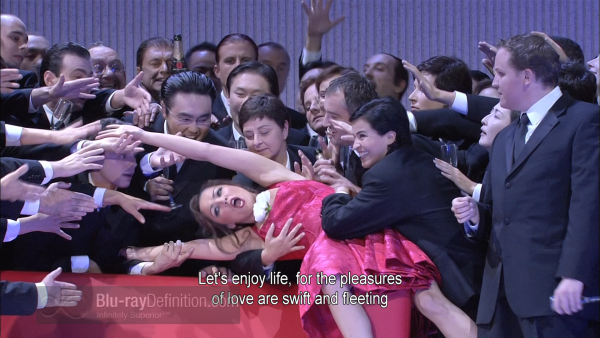 Violetta was a significant role at this point in Netrebko's career, as she became the total package of voice, looks, and stage presence. Getting past the occasionally distracting staging, the gratuitous crowds of male extras and the ever-ticking clock, Netrebko simply nails one of the most complex roles in all of opera. Maestro Carlo Rizzi keeps Verdi's musical pulse alive and well and extracts the last ounce of pathos from this iconic score.
Le Nozze Di Figaro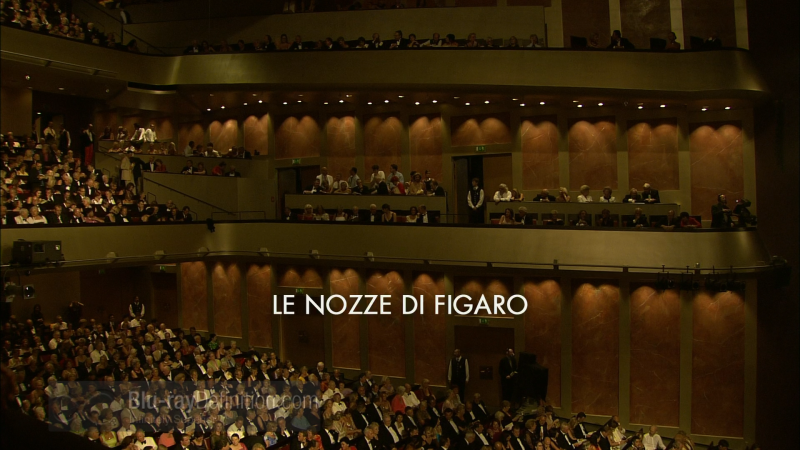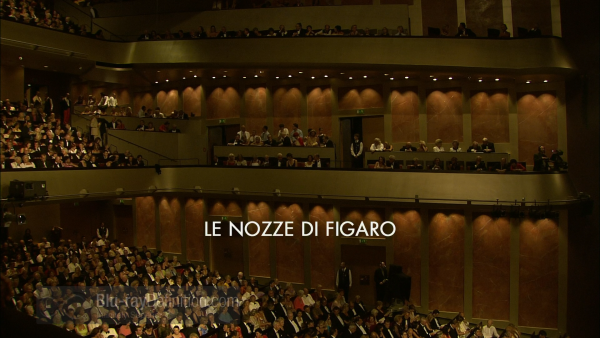 Perhaps the pinnacle of Mozart/Da Ponte trilogy, this opera plays off upstairs-downstairs relationships in 18th century Europe. Claus Guth's production updates the costumes and underscores the darker side of what was intended to be a light-hearted comedy.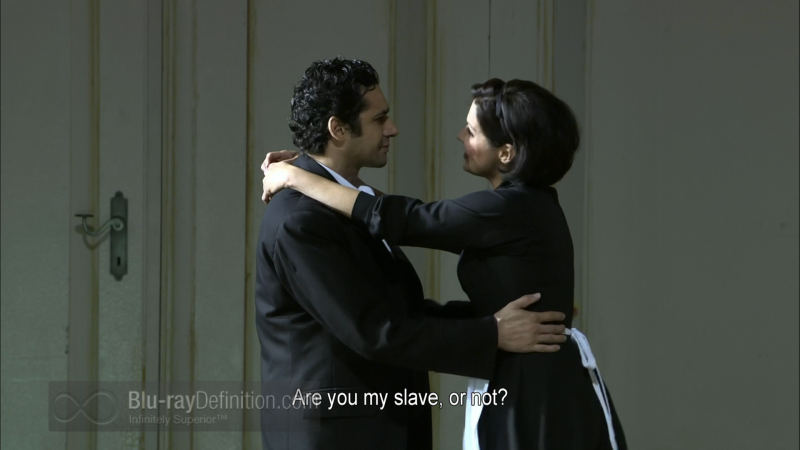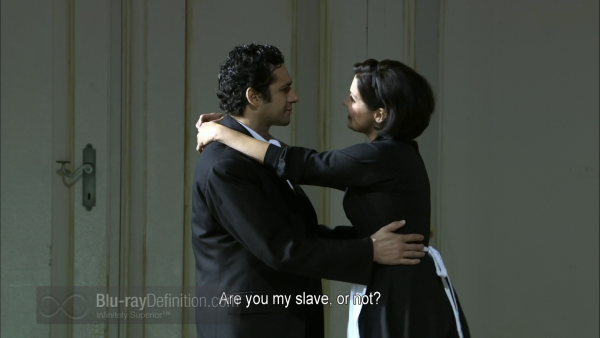 Susanna (Netrebko) is to marry the Barber of Seville Figaro (Ildebrando D'Archangelo), an enterprising young man who fixes everything. This couple must bypass the lecherous Count Almaviva (Bo Skovhus) who married the girl of his dreams with Figaro's help, Rosina, now the Countess (Dorothea Roschmann), and with many more miles on her sexual odometer. A libidinous dalliance with Cherubino (Christine Schaefer) keeps the Countess on her game, but, in the end, she must yield to her husband while Figaro and his affianced stroll happily down the aisle.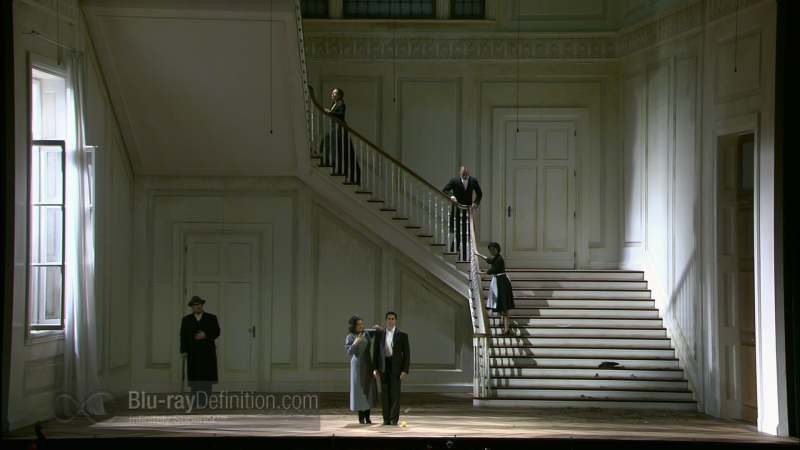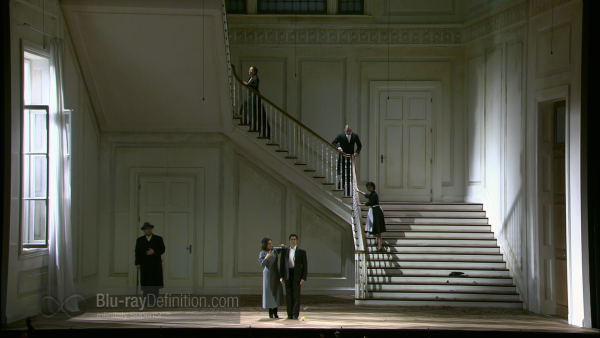 This 2007 Salzburg production was presided over by veteran maestro Nikolaus Harnoncourt whose chosen tempi are quite slow, often leaden, challenging the excellent vocalists to keep pace. There are also some senseless visual add-ons like the gratuitous dancing Cupid in black tie or leaves and dead birds on the floor of the Almaviva mansion.
La Boheme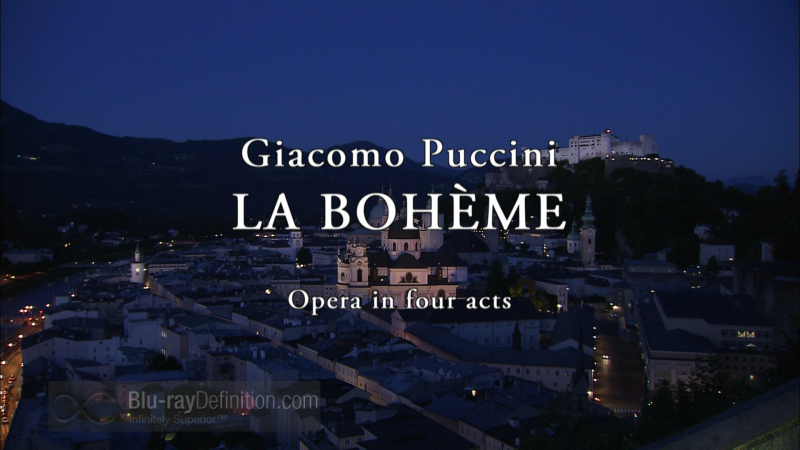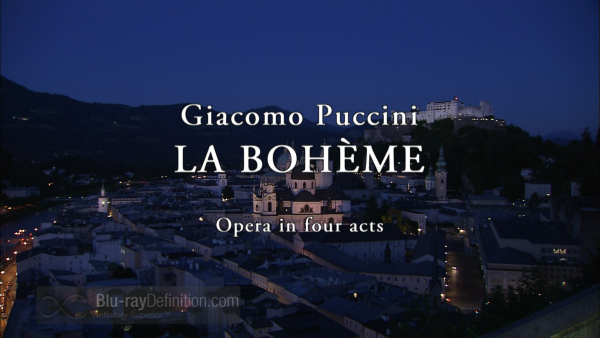 The most recent entry in this trilogy is Damiano Michieletti's 2012 updating of Puccini's classic to our present times, complete with logo t-shirts, tattoos, and NASCAR jackets. The off-kilter sets are best described as minimalist "grubby," milking much of the magic out of the Parisian garret and the Café Momus. Fortunately, La Boheme can overcome such regie-theater treatment, particularly when the principals are as good as those performing here. Daniele Gatti presides over the orchestral and vocal forces and gives a good account of this emotion-laded score.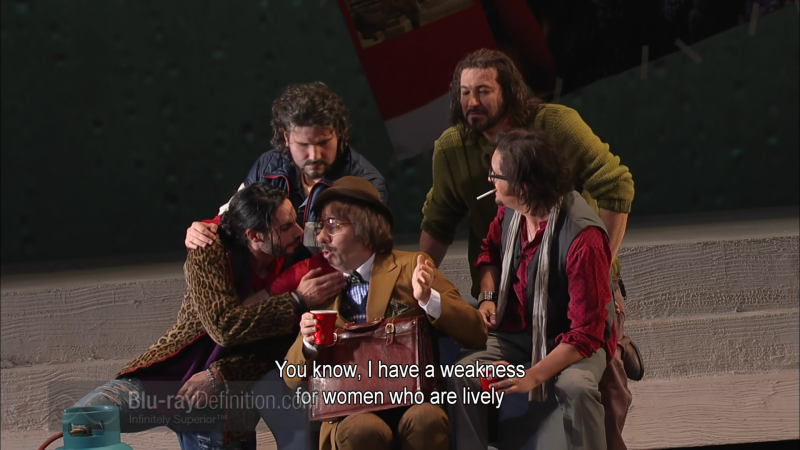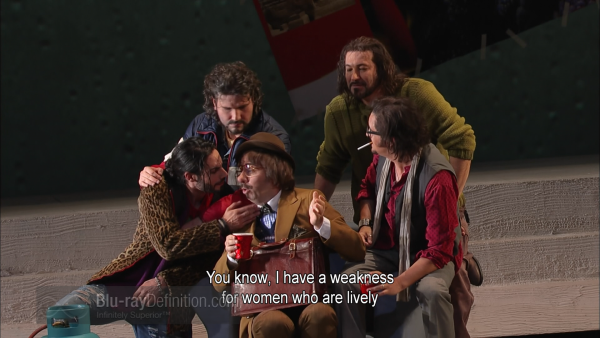 A tale of young love ultimately undone by a fatal illness, Mimi (Netrebko) is a poor seamstress living in the same building as Rodolfo (Piotr Beczala) a struggling writer and starving artist Marcello (Massimo Cavalletti).  Mimi and Rodolfo fall in love at first sight but her sickly state eventually takes its toll on their love affair. Marcello and his girl friend the flirtatious Musetta (Nino Machaidze) provide the dramatic foils for our principal couple and become their support system in Mimi's final days. As the opera proceeds, we are presented with the heartbreaking inevitability of death at an early age, sadly witnessed by their other Bohemian friends, the musician Schaunard (Alesio Arduini), and the philosopher Colline (Carlo Colombara).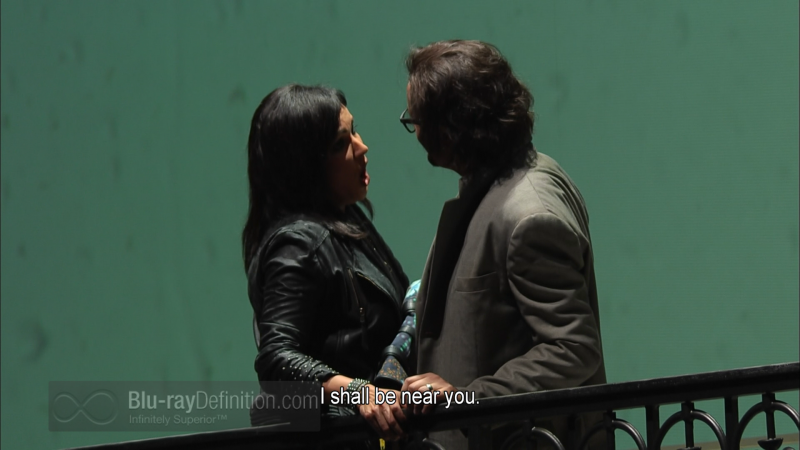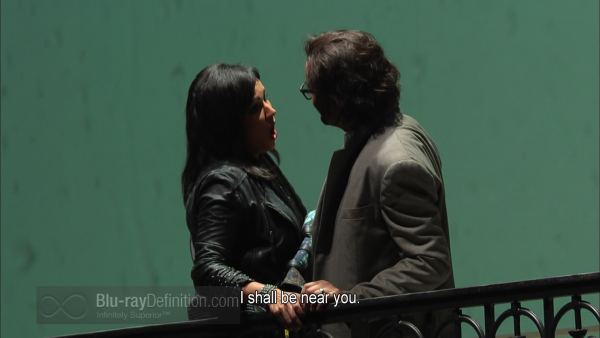 The lead couple, Netrebko and Beczala, is the principal reason to consider this performance as their colleagues, while good performers, are not at the same starry level. The sets and stage business may be novel but become charmless in an opera that really requires charm.
Video Quality
[Rating:4/5]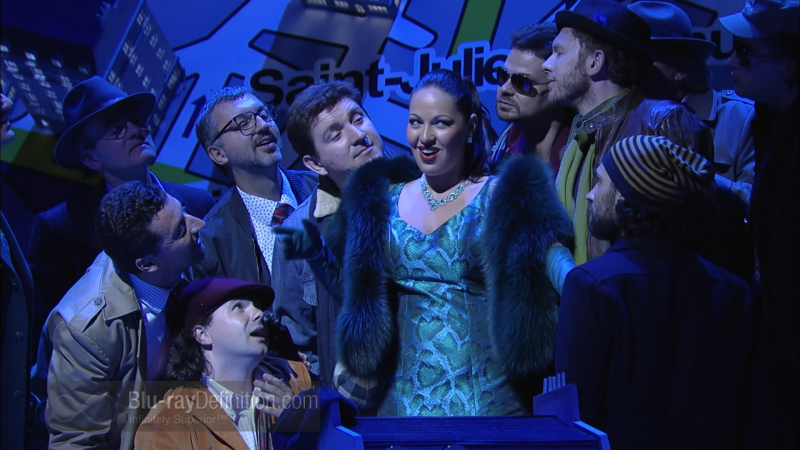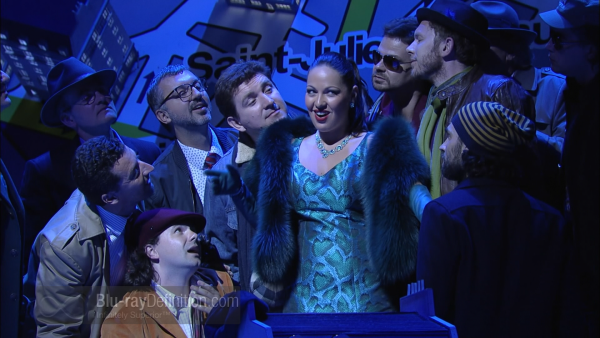 Brian Large is one of the best video directors in the business and endows each of these operas with excellent camera coverage that bring the dramatic action to life for the viewers. Colors are eye-popping and details superb.
Audio Quality
[Rating:4/5]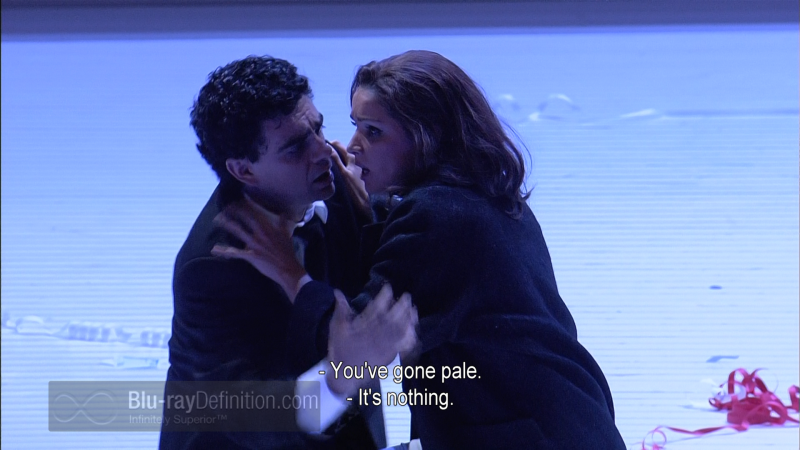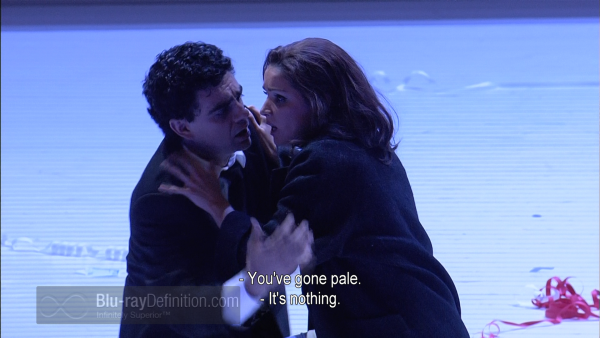 The audio team knows the spacious Grosse Festspielehaus and gives listeners a fine account of the vocals and orchestral playing with good balances and atmosphere.
Supplemental Materials
[Rating:3/5]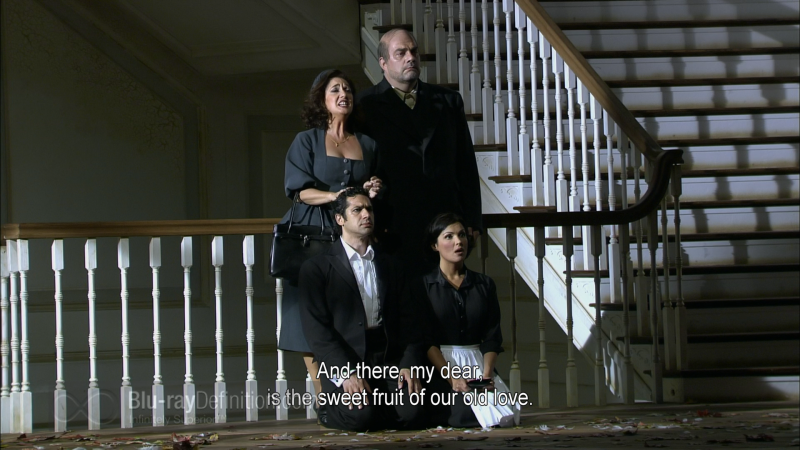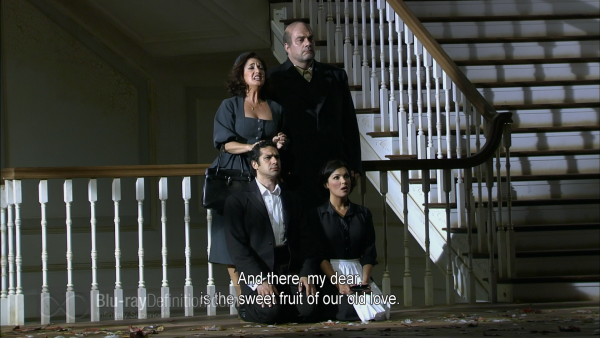 La Traviata:
Documentary: Behind the Scenes-The Rehearsals for La Traviata (43:58) (1.33:1/English LPCM Stereo 48k/16b): Alexander Heilbrugge and Angelika Keilhammer present the extensive preparations for this new production with cast members and musical director.
Introduction by Rolando Villazon (3:03)(1.33:1/German LPCM Stereo 48k/16b)
Le Nozze di Figaro:
Documentary by Sylvia Griss and Alexander Heilbrugge (26:05) (English/German Dolby Digital stereo 48k/16b): a behind the scenes feature on how this production was assembled with interviews with cast, conductor, and production crew.
There is also a slim program booklet with cast and production credits, track listings, and a brief background piece on Anna Netrebko and her longstanding relationship with the Salzburg Festival written by Roger Pines, dramaturg and broadcast commentator for the Lyric Opera of Chicago.
The Definitive Word
Overall:
[Rating:3.5/5]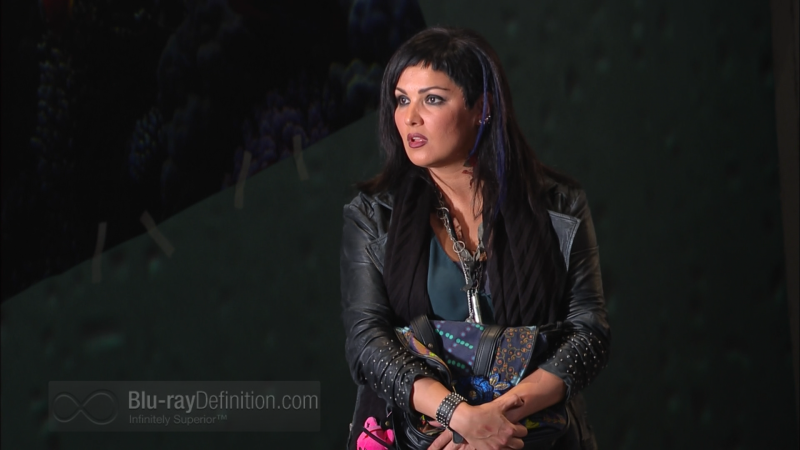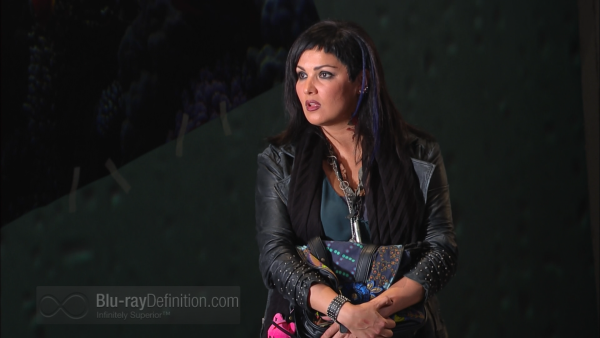 For Netrebko fans, this is a self-recommending set. Those unfamiliar with this singer or who do not own any of these Blu-rays will get an excellent La Traviata, a La Boheme with less than atmospheric sets and some truly odd dramaturgy, and a Le Nozze di Figaro with some excellent vocalism, but pacing that sucks much of the life out of its proceedings. All things considered, it was interesting to watch Netrebko's dramatic growth, as she inhabits each of her roles with increasing confidence and artistry. If not the very first Blu-ray choices for any of these classics, they are all well recorded and feature mostly excellent supporting casts for our star diva. For operagoers who wish to discover what the Netrebko buzz is all about, this set provides a great introduction. Potential purchasers should be aware the each of these Blu-rays has been issued as single discs, allowing for some picking and choosing by those who may already have their favorite performances of the individual operas.
Additional Screen Captures
[amazon-product region="uk" tracking_id="bluraydefinit-21″]B00LWIVUBW[/amazon-product]
[amazon-product region="ca" tracking_id="bluraydefinit-20″]B00LWIVUBW[/amazon-product]
[amazon-product]B00LWIVUBW[/amazon-product]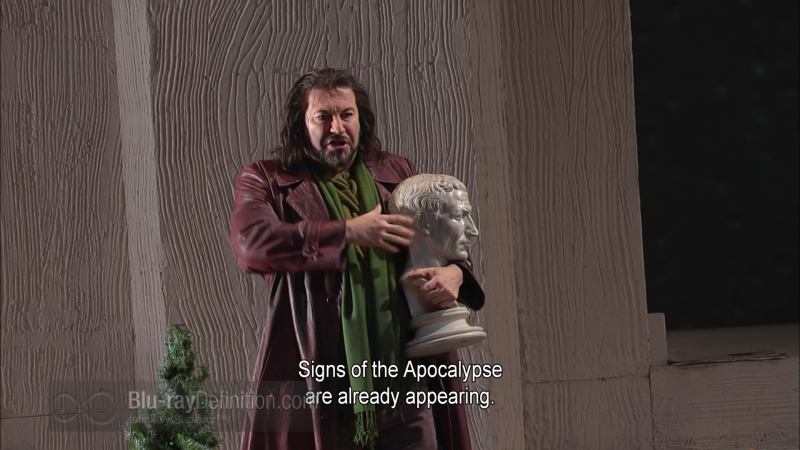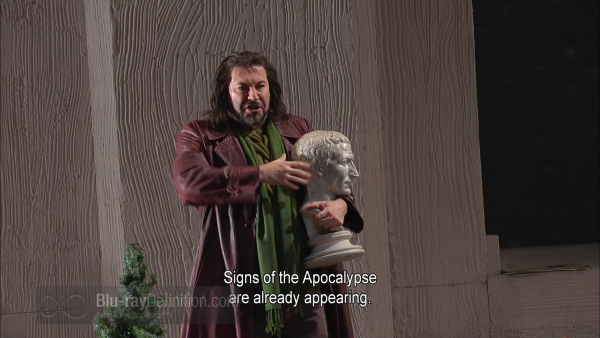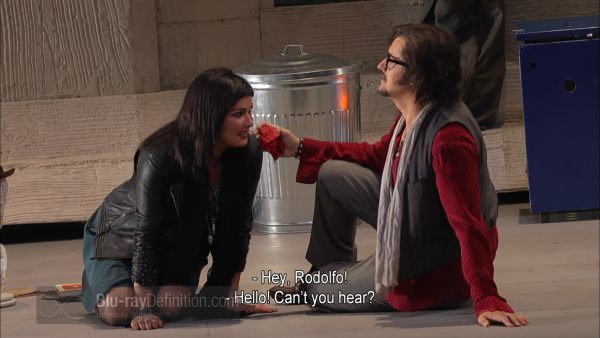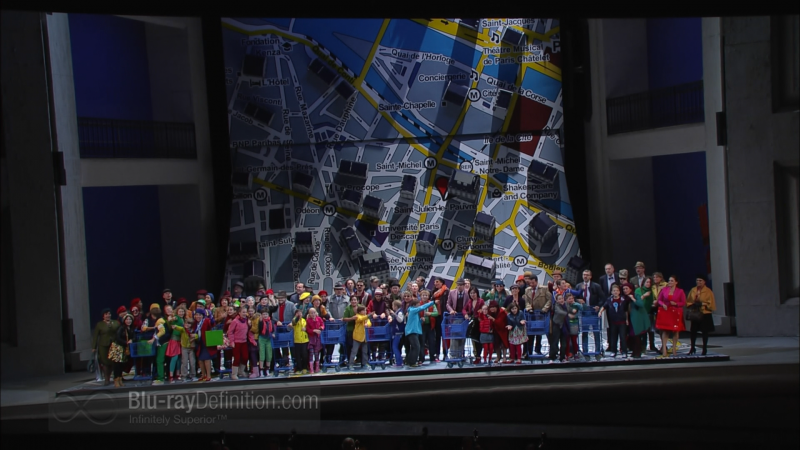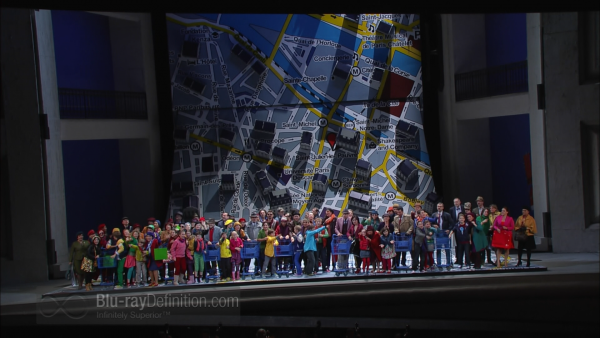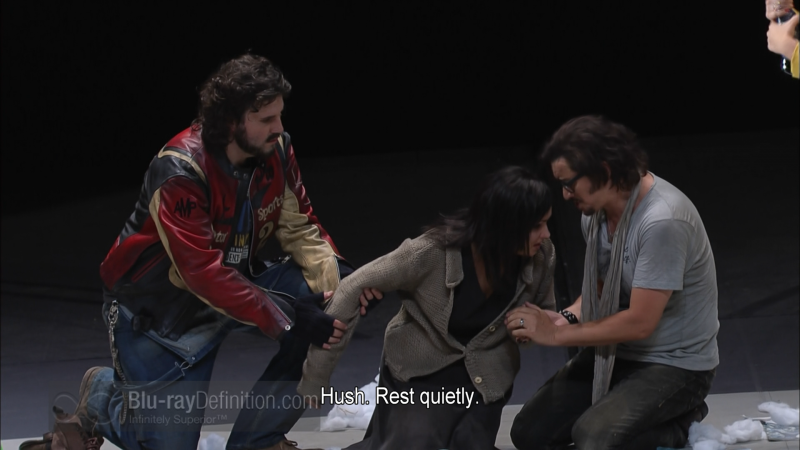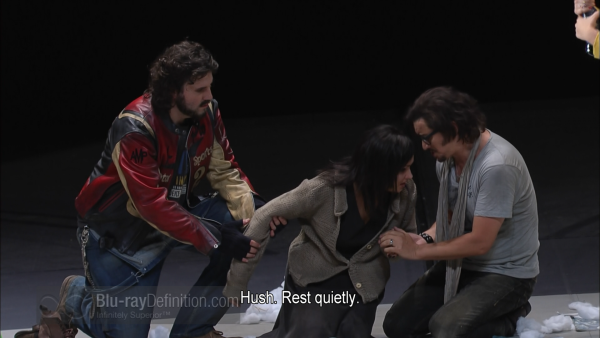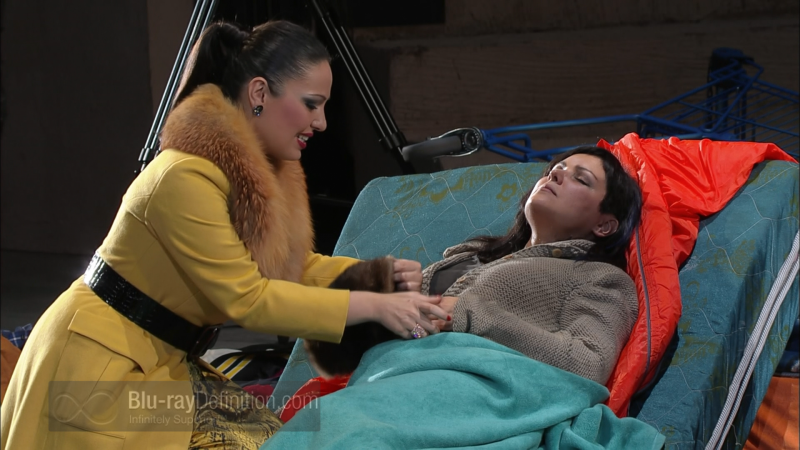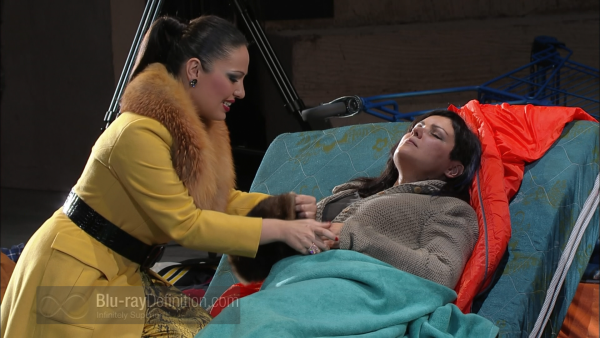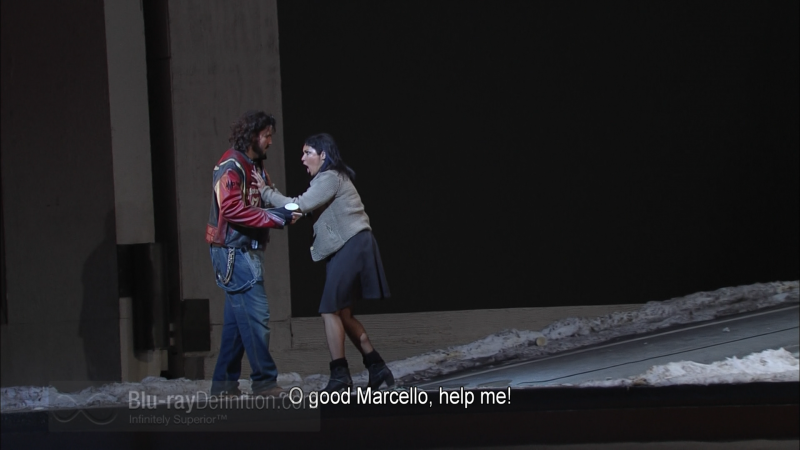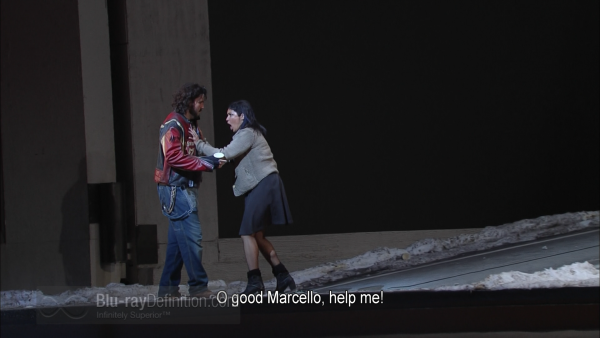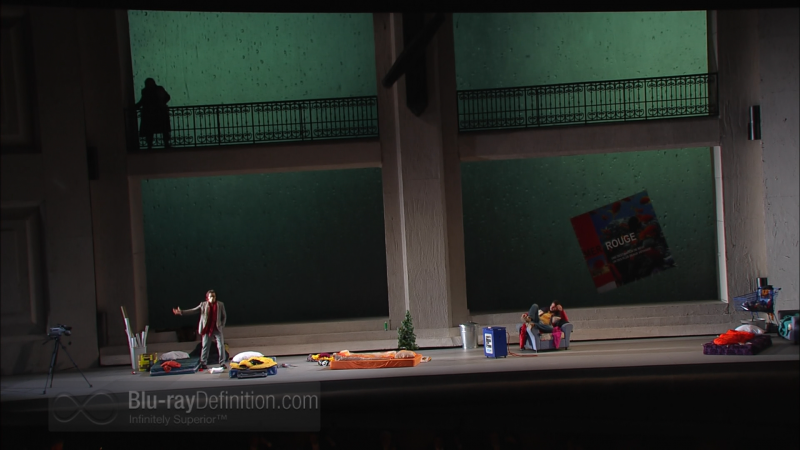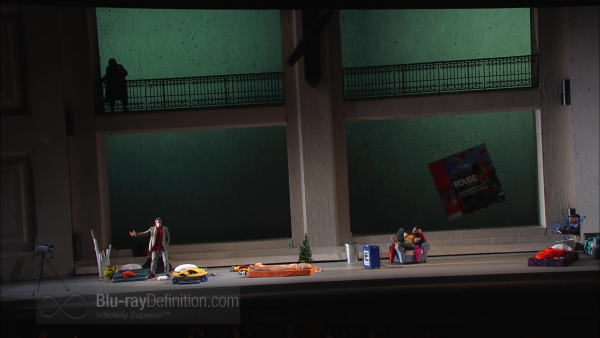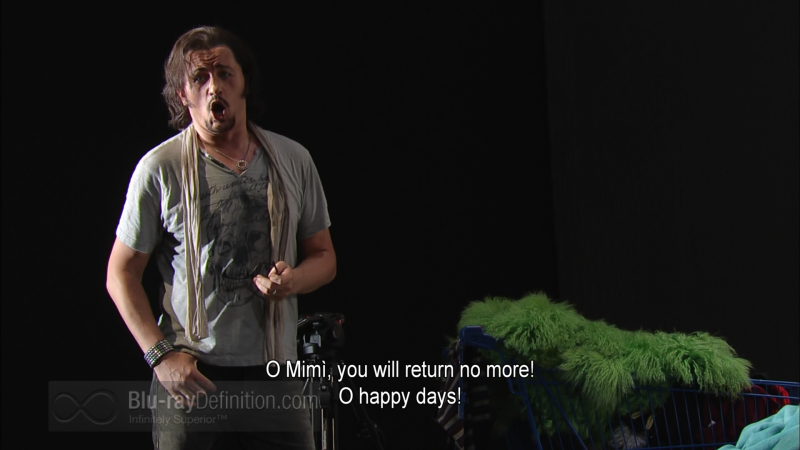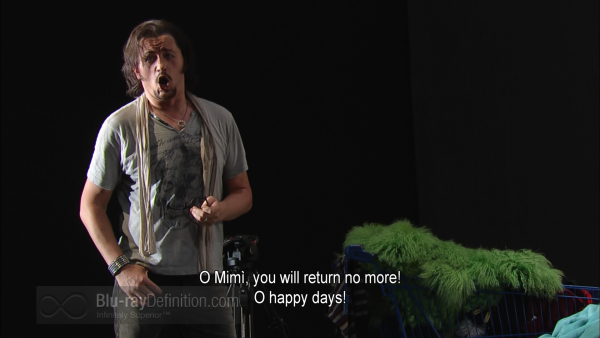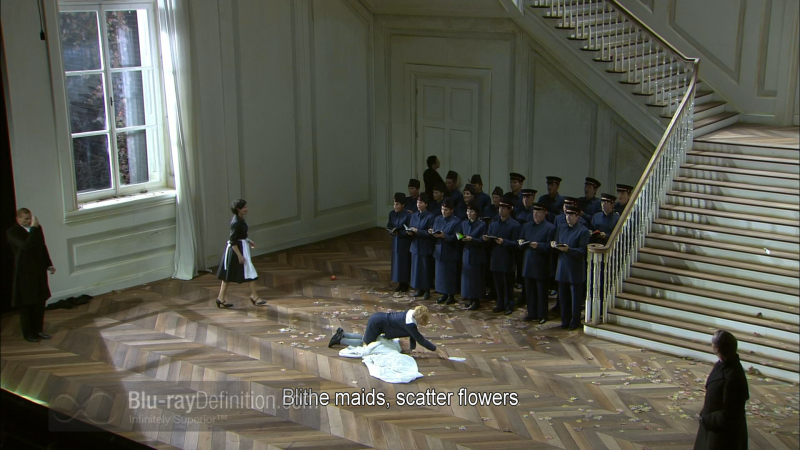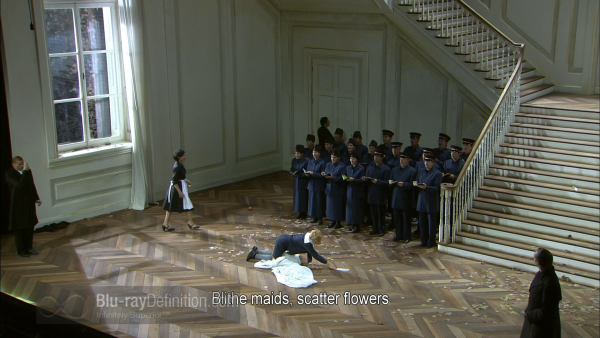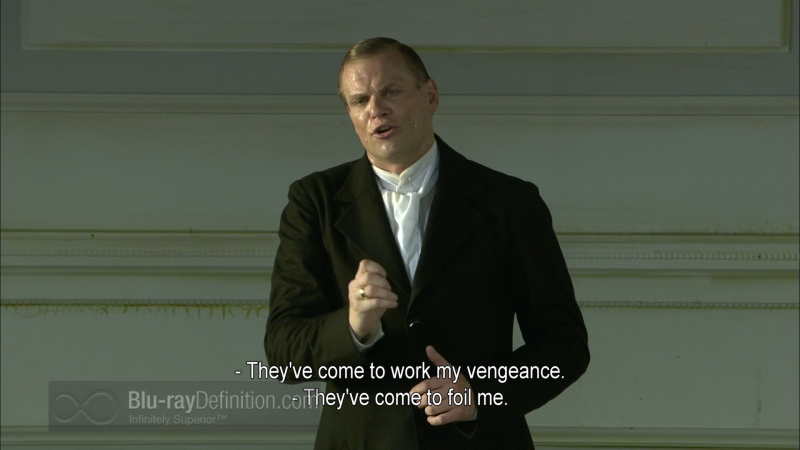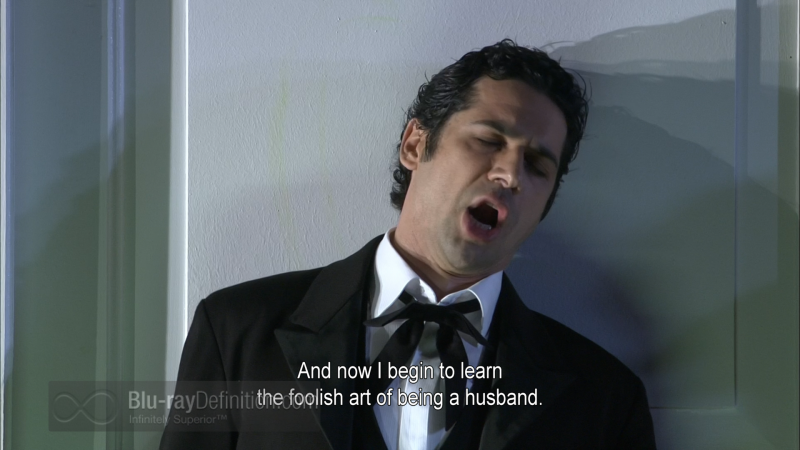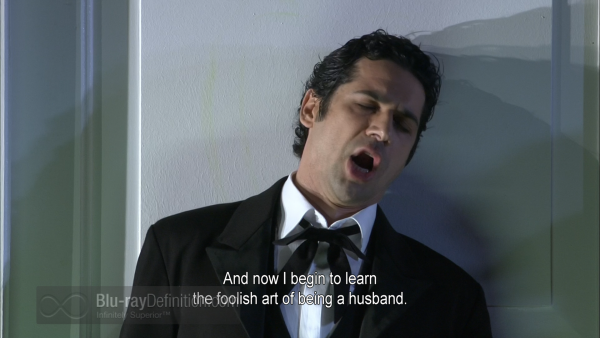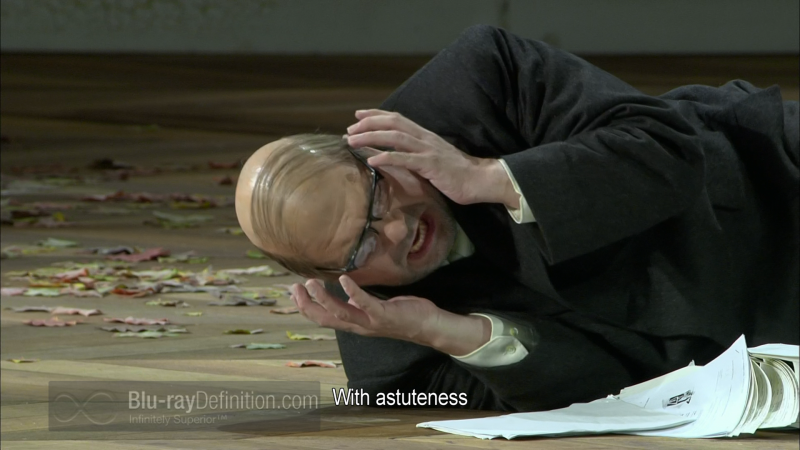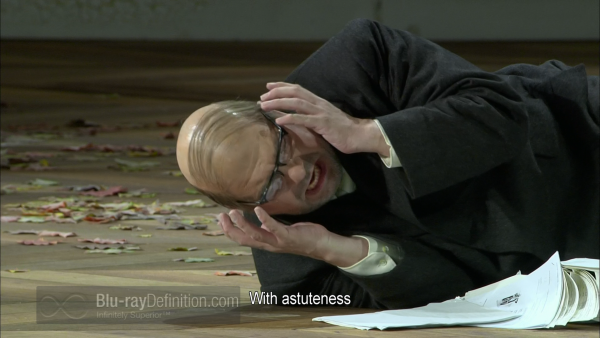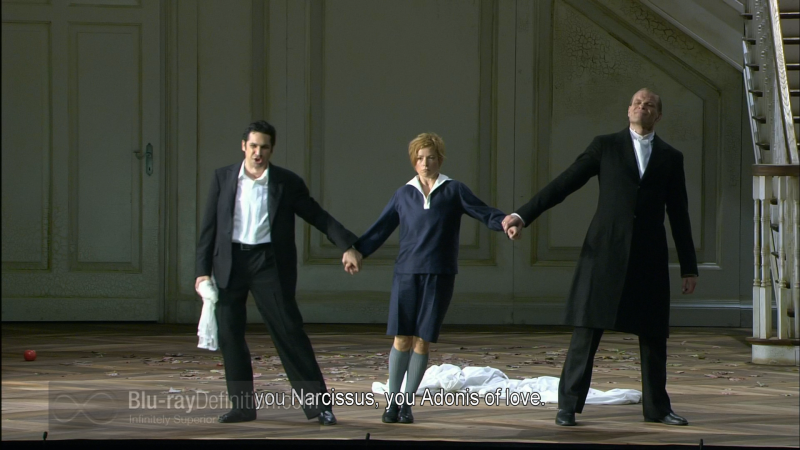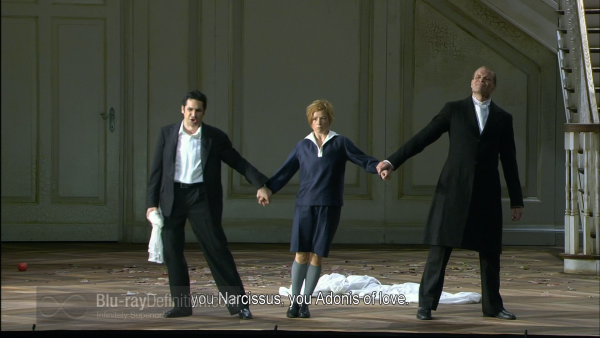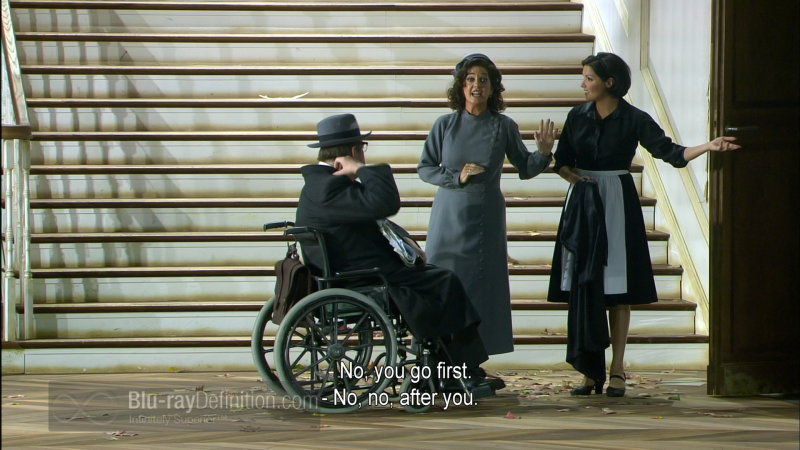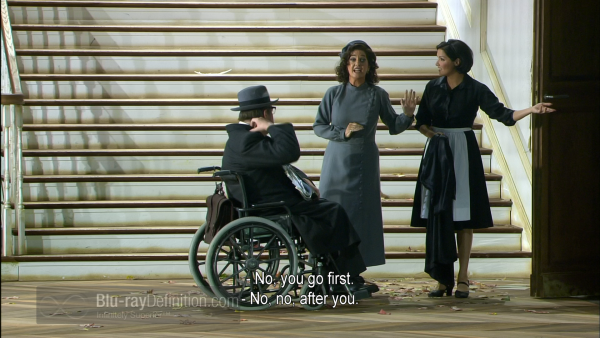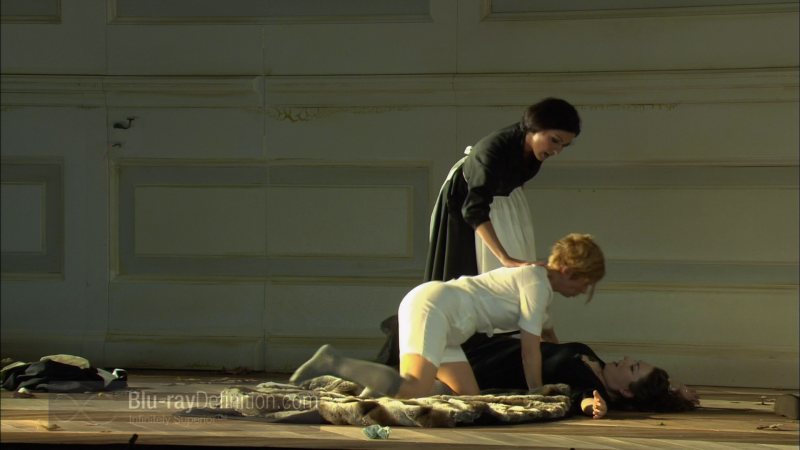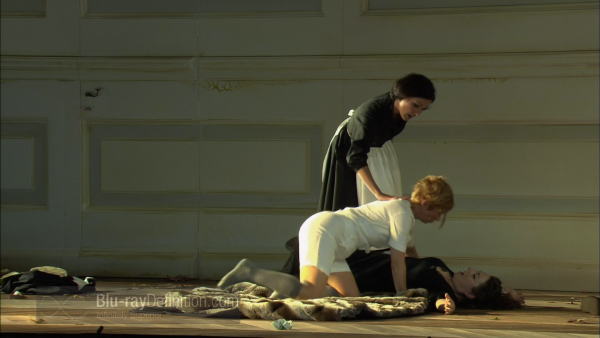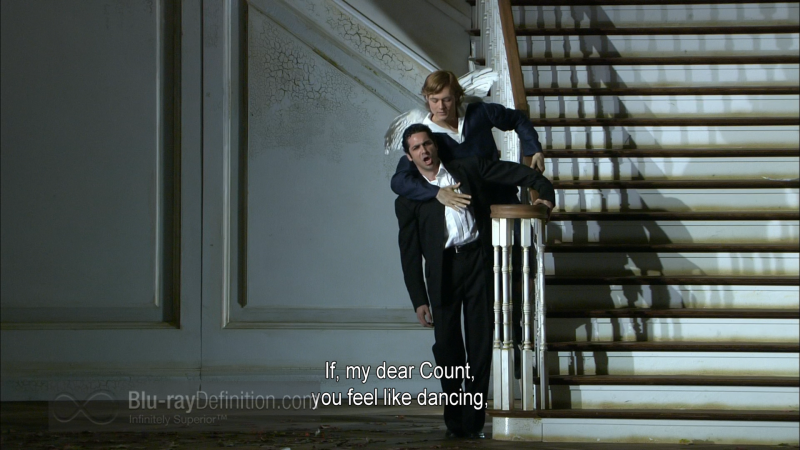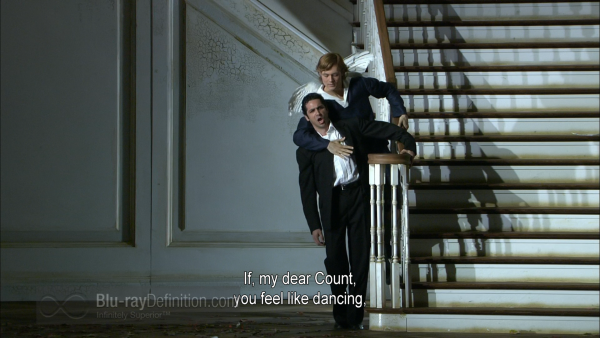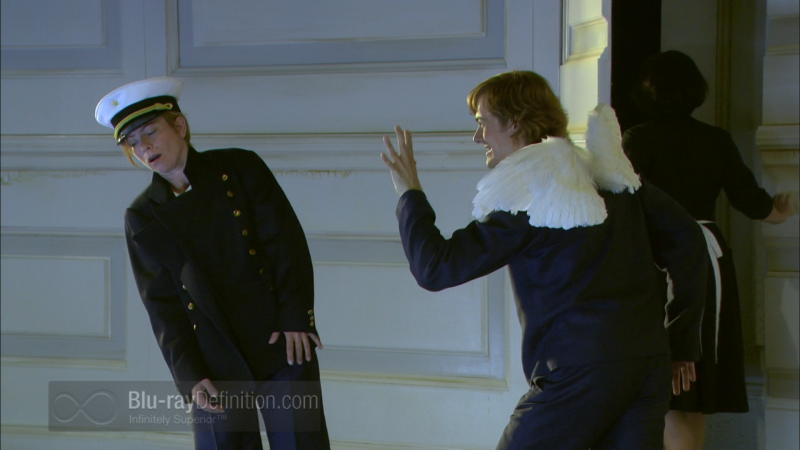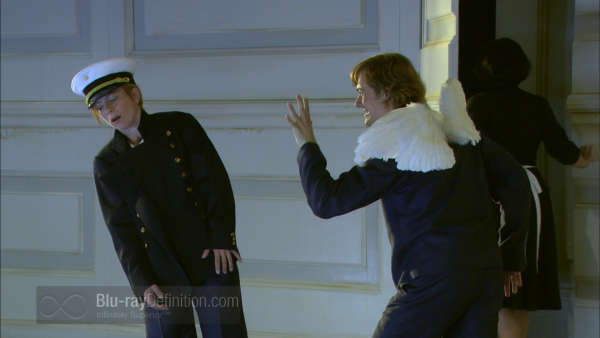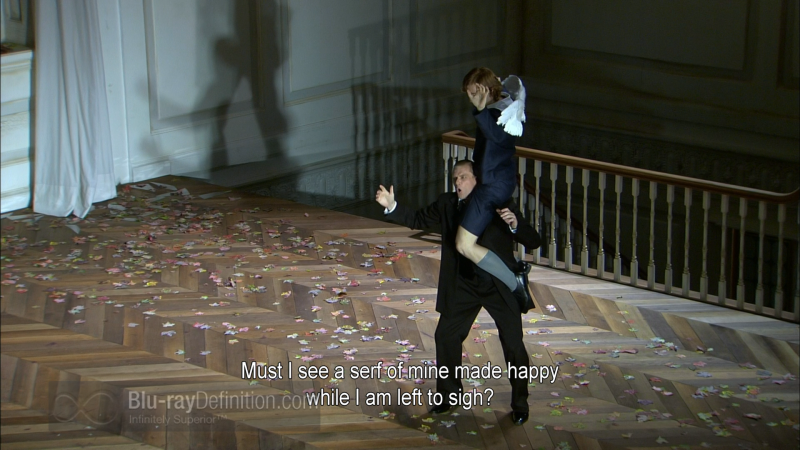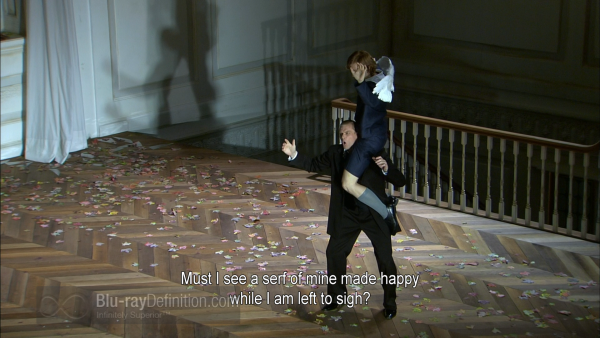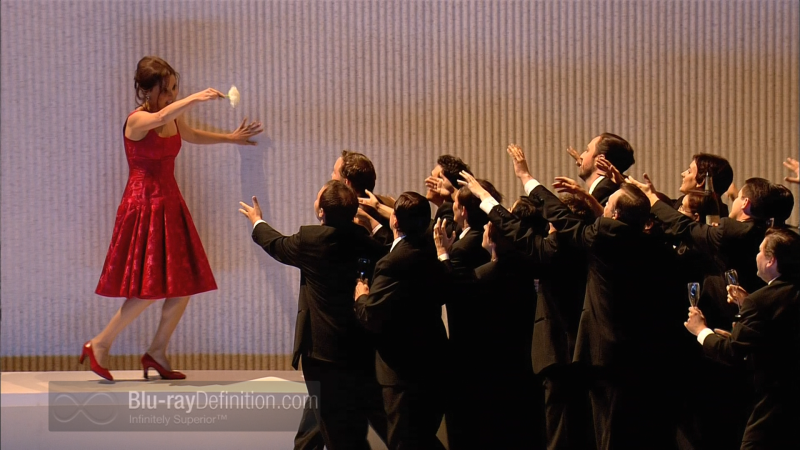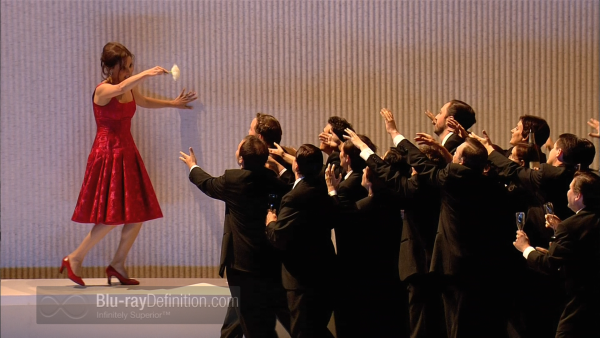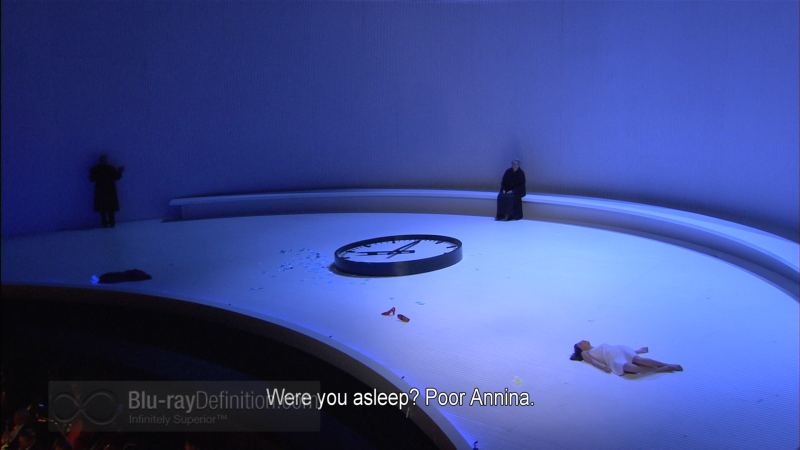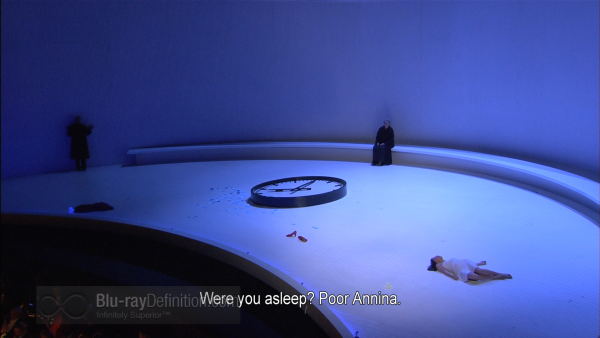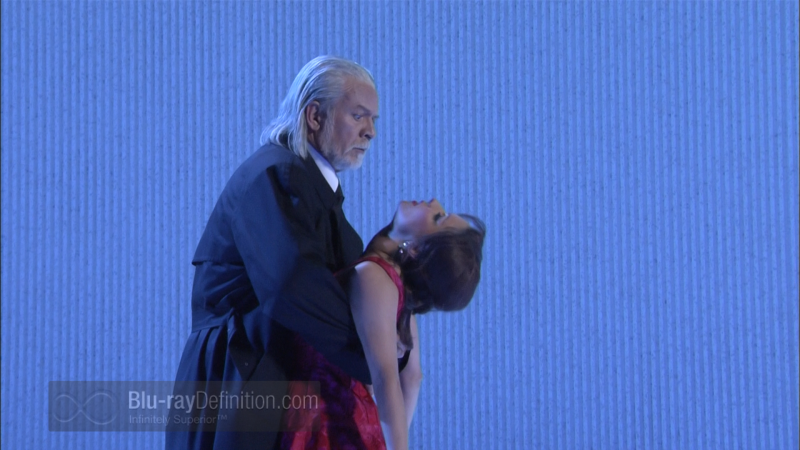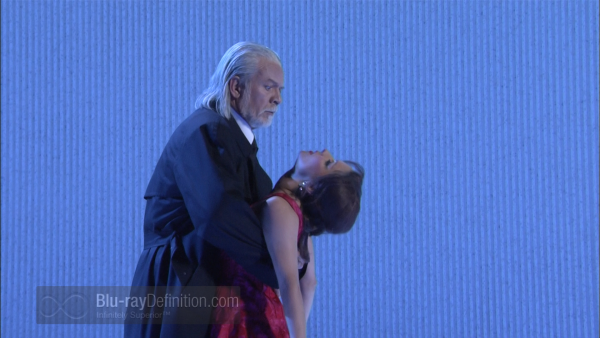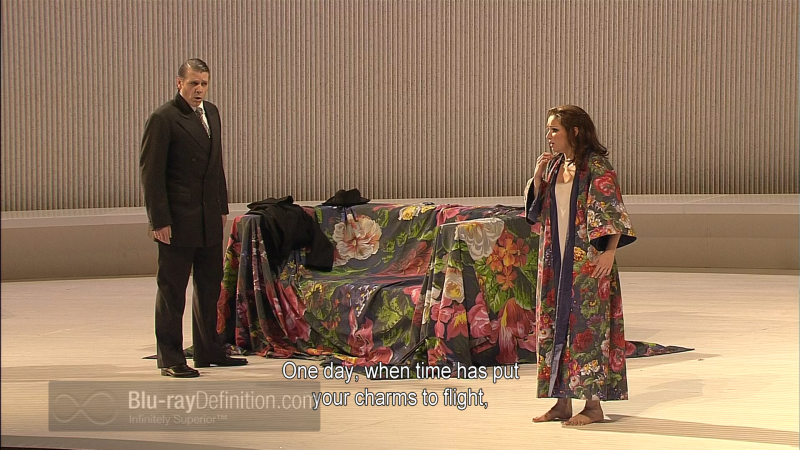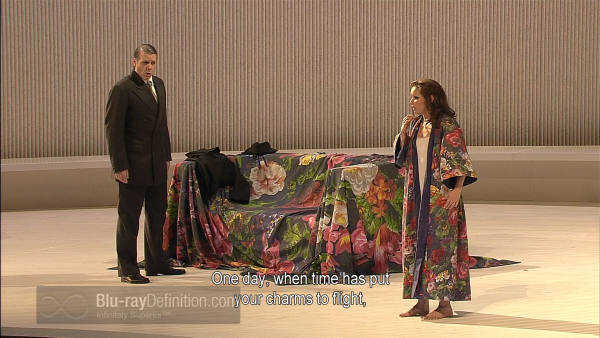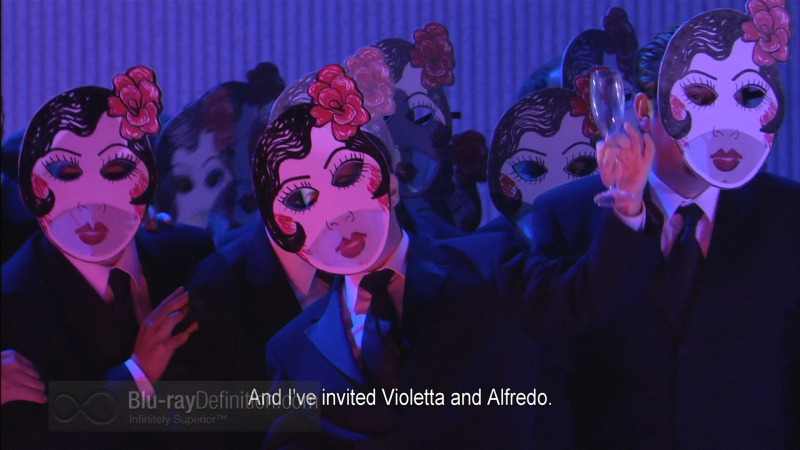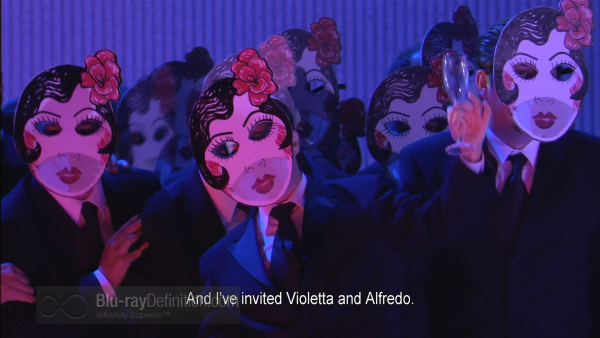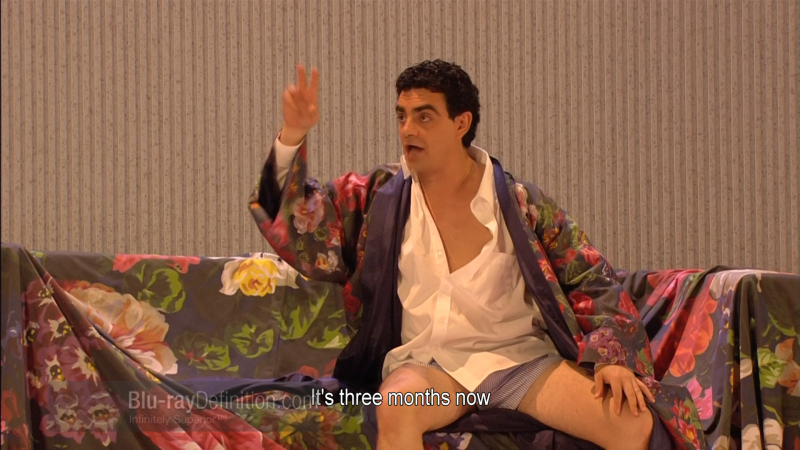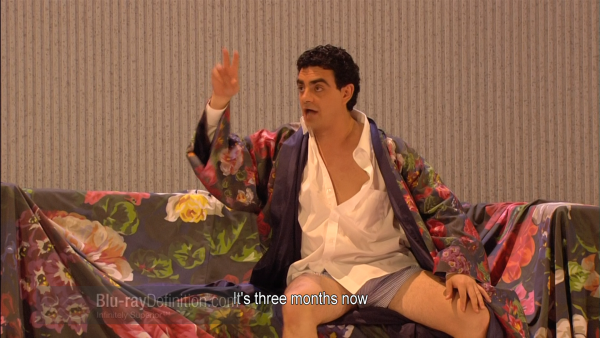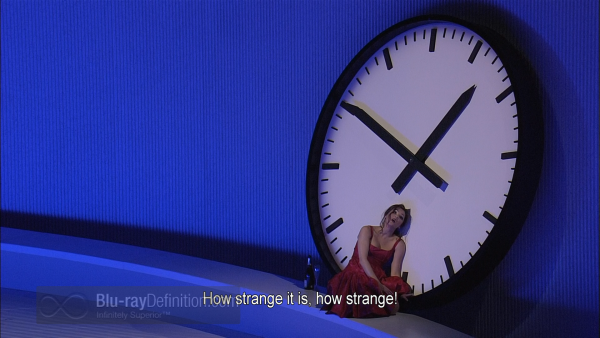 [amazon-product region="uk" tracking_id="bluraydefinit-21″]B00LWIVUBW[/amazon-product]
[amazon-product region="ca" tracking_id="bluraydefinit-20″]B00LWIVUBW[/amazon-product]
[amazon-product]B00LWIVUBW[/amazon-product]