Set in the 1860s, Hell on Wheels is about the traveling town that follows the Union Pacific railroad as it paves its own path through the wild west. In a time when the law was loose and greed ran high, there was one man who stood out, a man of integrity, former confederate soldier Cullen Bohannon (Anson Mount, Non Stop).
Initially vengeance drove Bohannon forward, in the first season he sought justice for his murdered family. Now in season three with his thirst sated, Bohannon invests himself in the railroad becoming the new chief.  In order to keep his new position Bohannon must meet railroad deadlines in a race to meet the Central Pacific line.
As fate would have it, Bohannon becomes what he hates – a government agent, forced to do the railroad's bidding. He finds himself in the awkward position of having to ask homesteaders to leave their home. It's this same family that comes back to haunt him and tie him down for good. By the time he realizes the consequences of his actions, it's too late.
Anson Mount has made an art out of playing the southern anti-hero, a strikingly rugged killer with a conscience.  Mount dazzles with a rich performance, bringing a sense of truth to his on-screen character. Needless to say, he makes more than a few ladies swoon in this series.
Meanwhile his right hand man, Elam Ferguson (Common, Wanted) a freed slave that fights for his equality, faces troubles of his own. From trying to maintain his position as railroad police chief to balancing his relationship with Eva (Robin McLeavy, The Loved Ones), Elam had his hands full even before the baby came. But once that baby was born, Elam knew in his heart it was his, no matter what color she was. As he says to Eva, "I told ya ain't nothing ever gonna come between me and this baby girl and her mama."
Walking boss, Psalms (Dohn Norwood, Bruce Almighty) feels equally protective over the new baby, appointing himself her new uncle. When the situation presents itself he proves he'll do whatever it takes to keep her safe. He's a tough man with a good heart, but he also knows his place in time when judgments are ruled with prejudice.
Giving birth changes Eva, she finds herself and rediscovers her inner strength. From whore to beloved mother, Eva now wants a better life. She's facing some difficult choices this season, especially when her deceased husband's brother surfaces. He offers to whisk Eva and baby away to New York luxuries. It's a tempting offer when faced with the daily grind of the traveling railroad.
Through her work, newspaper reporter Louise Ellison (Jennifer Ferrin, Sex and the City 2) helps to frame the narrative by shaping both how some of the characters see themselves and how they are seen by others. Eva derives a renewed sense of purpose from one of the published profiles Louise wrote about her. On that same note Louise revealed Bohannon to be a killer and while that's something Bohannon has freely admitted, the article creates bad publicity for the railroad. A fact that Bohannon's nemesis Thomas "Doc" Durant (Colm Meaney, The Yank) intends to exploit.
Durant is a greedy businessman, always looking out for his own best interest. While that usually means working against Bohannon, if he thought it served him best he'd work with him as well. Though Durant has hit rock bottom this season, he manages to bounce back into power with remarkable speed. Desperate to reclaim the railroad, Durant looks for any opportunity to unseat Bohannon; and he has spies everywhere.
This season the McGinnes brothers find themselves at a crossroads. Mickey (Phil Burke, This is 40) has finally found his place in life as the whorehouse owner. No longer green behind the ears, he's become a man who knows how to get things done. But the same cannot be said of his brother Sean (Ben Esler, The Pacific). Eager to double dip, Sean reports to both Durant and Bohannon but when he gets in over his head he begs his brother to bail him out.
Meanwhile Ruth (Kasha Kropinski, Fame) does her best to deny Sean's advances while also keeping a few secrets of her own. She lets her guard down around both Eva and her new charge, Ezra Dutson (Tayden Marks, The Right Kind Of Wrong). He's one of the few children on the show and he doesn't say much. Yet without saying a word he steals more than a few hearts, Bohannon's included.
From bureaucratic red tape to fighting with Mormons, Native Americans, shoot outs, crucifixions, cholera and facing down wild animals, together Bohannon and Elam face many obstacles including near death. Up until now they've both cleverly evaded the figurative chains that bind, but now at the end of season three their fates are unclear. Bohannon's fate rests squarely in the hands of his arch nemesis The Swede (Christopher Heyerdahl, The Twilight Saga: Breaking Dawn) who is now masquerading as a man of the cloth. For once Bohannon doesn't have an answer to his problems.
This is a fantastic show in very capable hands from cast to crew.
VIDEO QUALITY
[Rating:4.5/5]
Presented in a VC-1 encoded 1080p transfer in 1.78:1, this series looks  great. The detailed close-ups of the actors showcasing every smile line, eye crinkle and stray hair was awesome. Not only was there great depth of field but this season made use of an excellent palette offering colors that popped. Whether filming the dust and mud of the railroad camp, or the bustling cobblestone streets of the city, the finer details were never missed.
AUDIO QUALITY
[Rating:4.5/5]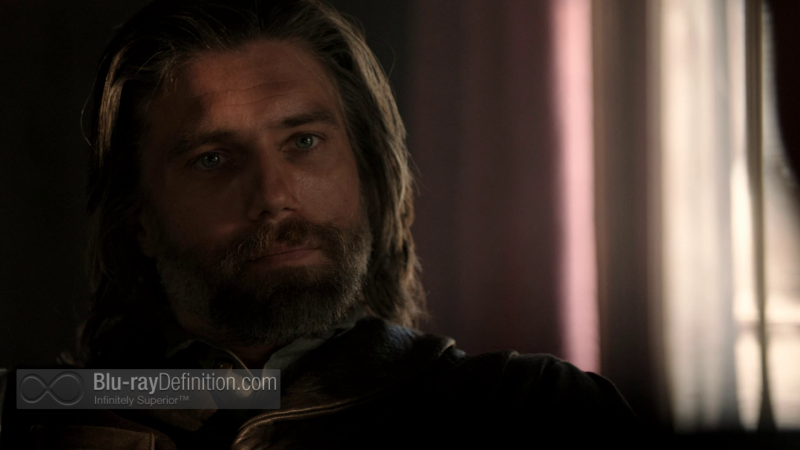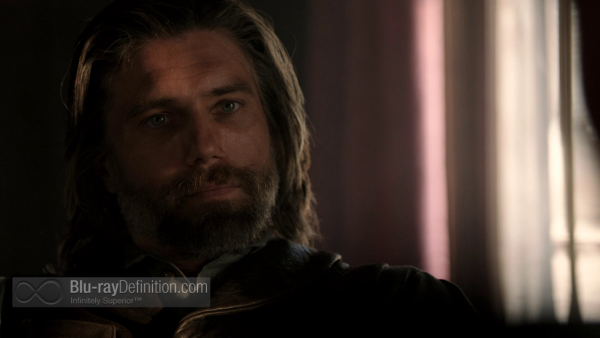 Featuring a lossless DTS-HD Master Audio 5.1, this sound track will keep you interested from beginning to end. With a gracious underscore that puts the surround channels to good use, never failing to fully employ the source cues, the sounds of Hell on Wheels will transport you to another time and place.  From the roaring chug of the locomotive, to the hammering clink of iron rods driven further into the ground and the thundering hooves of horses, there's no doubt that you're listening to the old sounds of the wild west. The dialogue is well prioritized, clean and clearly presented, the actors lines are never lost amidst a shootout.
SPECIAL FEATURES
[Rating:1.5/5]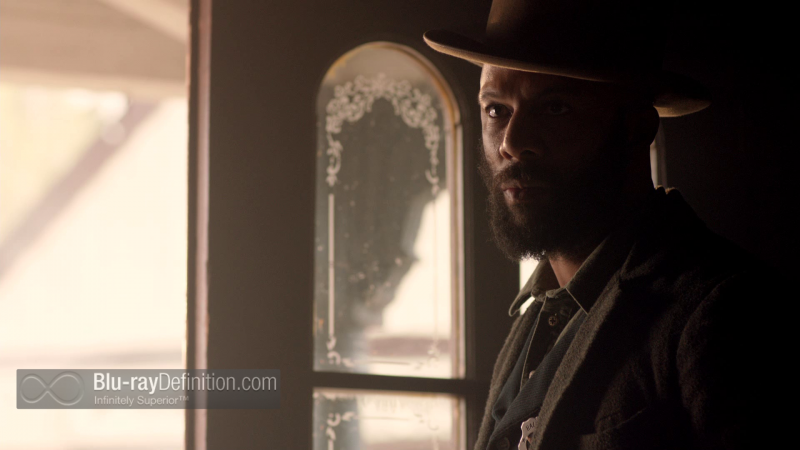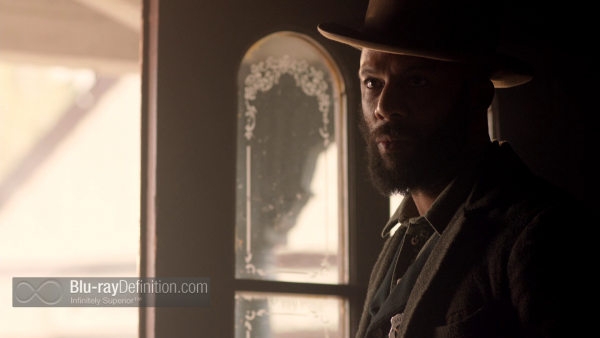 All on Disc 3:
A Look at Season 3: cast and crew discuss this season's themes and what motivates their characters through it.
Where Season 2 Left Off: an in depth season two recap, it's the perfect watch before plunging into season 3 -I only wish this were on disc one instead.
Behind the Scenes Featurettes:

On Set: Building Hell on Wheels: various crew members explain the importance of set design, costume concerns and overall gives us an insight as to how the show came together, was lit and filmed.
Set Tour With Common: Common walks us around set, giving us a personal tour of his office peppered with clips from the series to illustrate the location's connection to the series.
Charlie Daniels: "Hell on Strings" – Anson Mount and Charlie Daniels chat about their twitter relationship and how it spawned the song Daniels wrote for the show. This is an intimate segment that fans will love!
Common and Dohn Norwood; "I'm Building Me a Home" –Common and Norwood ("Psalms" ) talk about the history and spirituality of the song they sung as they built the railroad and what it was like to record it.

Inside the Episodes: For episodes 1-10, cast and crew give an inside peek and individually recap each episode.
Aurora Snow Says
OVERALL:
[Rating:4/5]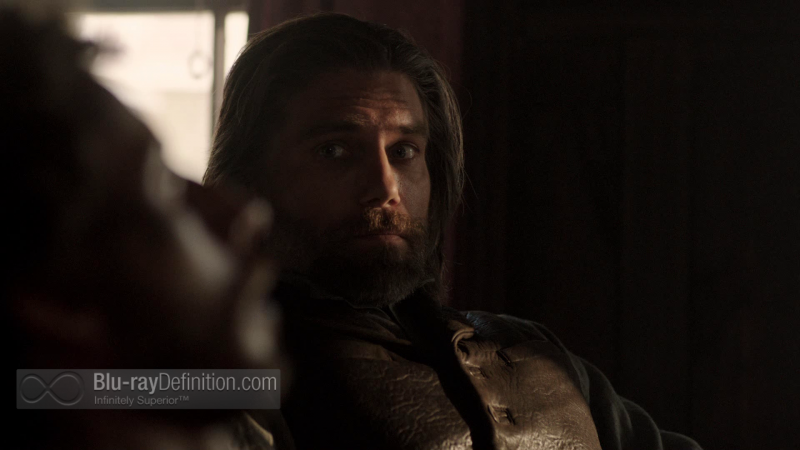 Hell on Wheels: The Complete Third Season is sure to delight fans. While Cullen Bohannon's mission has changed, he's still an exciting character to follow. He's a man of principle functioning in a time that has little regard for morality. This has a strong supporting cast with a fascinating theme that focuses on scheming opportunists and the consequences of their actions. I definitely recommend this, though only if you enjoyed the second season as well.
More Screen Captures
[amazon-product]B00EAT5YCQ[/amazon-product]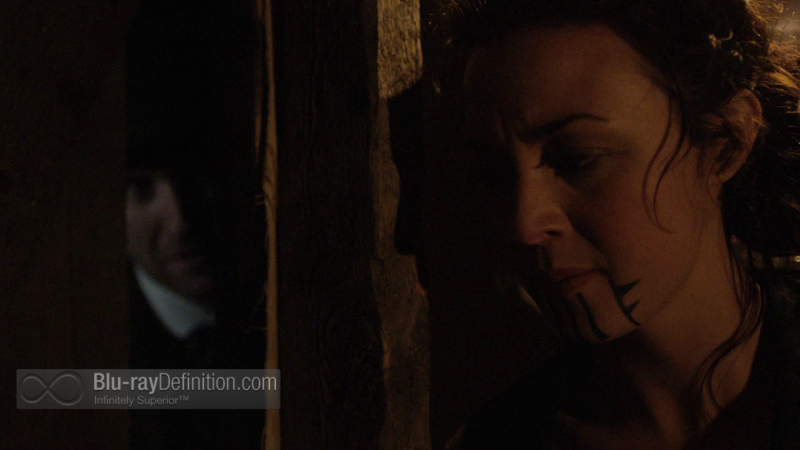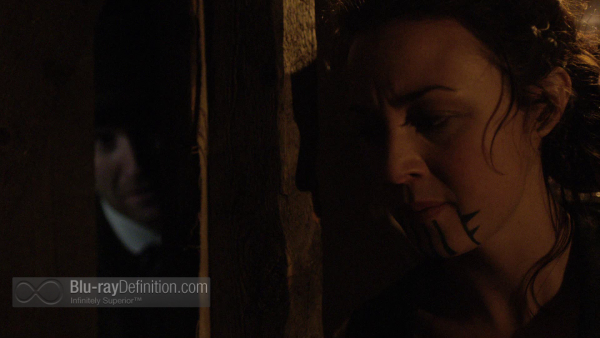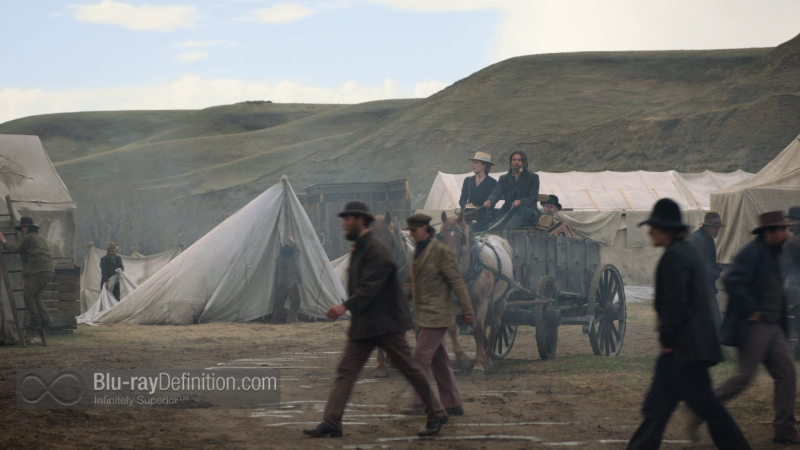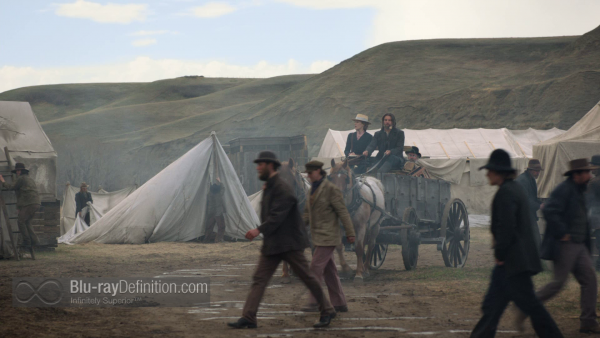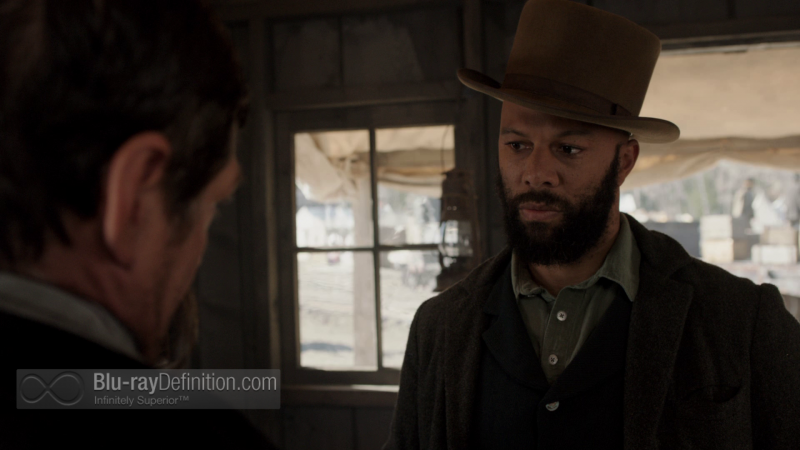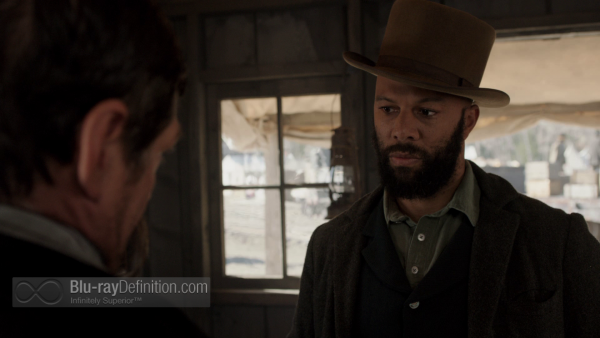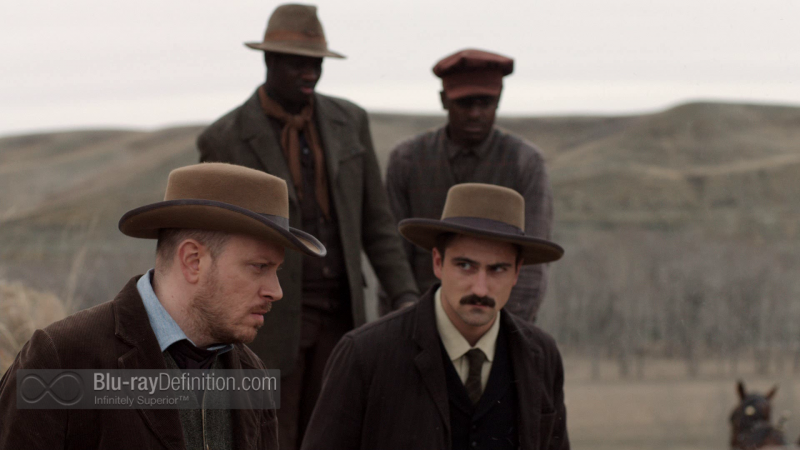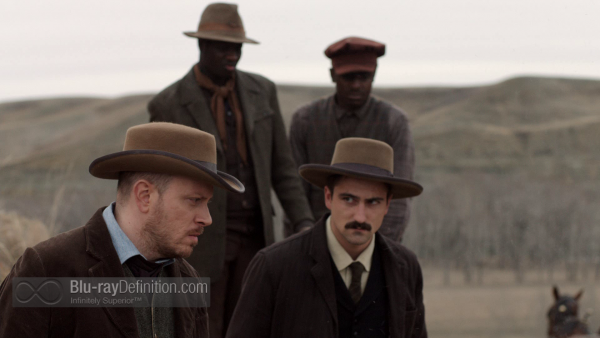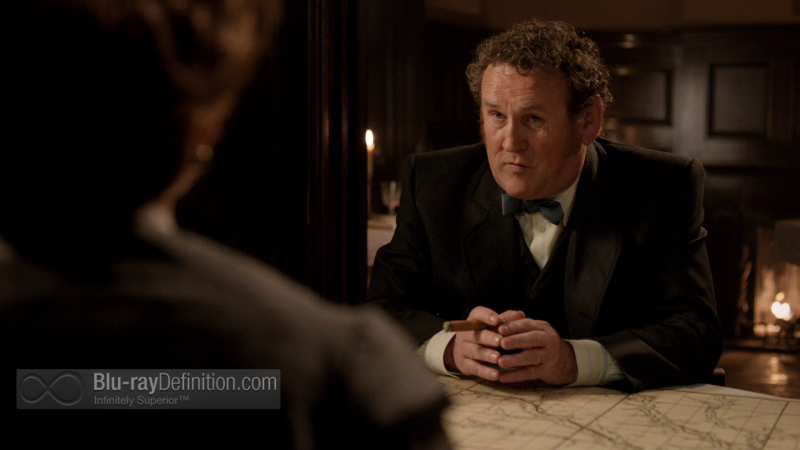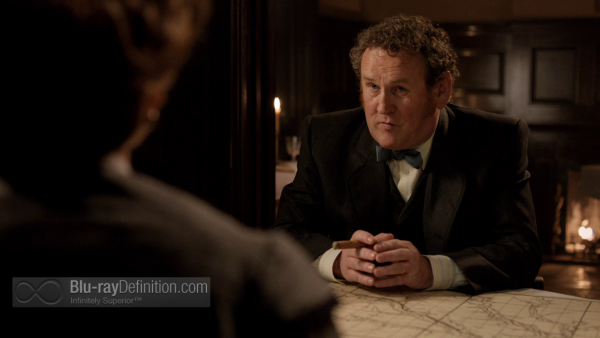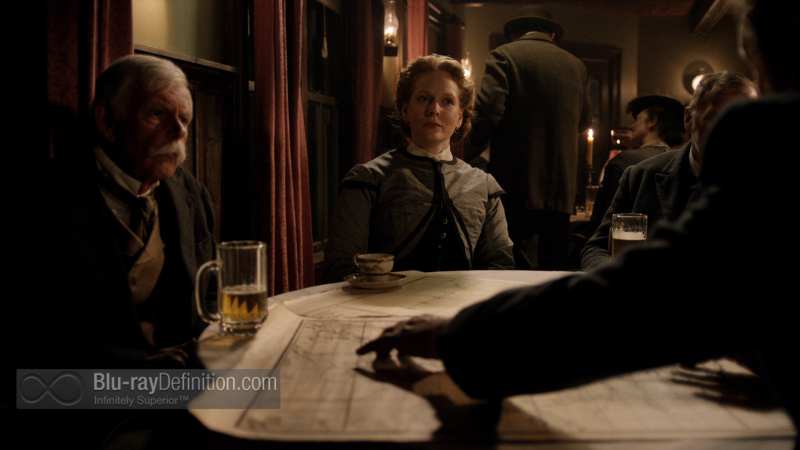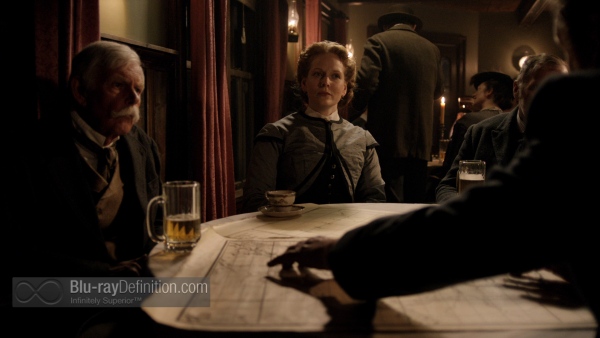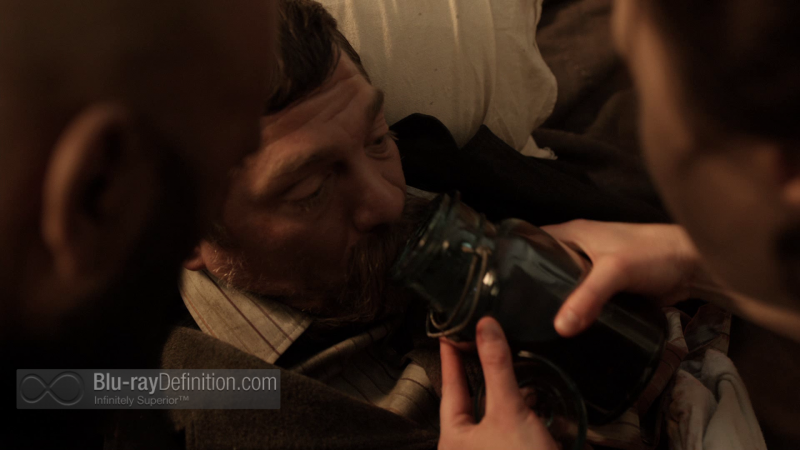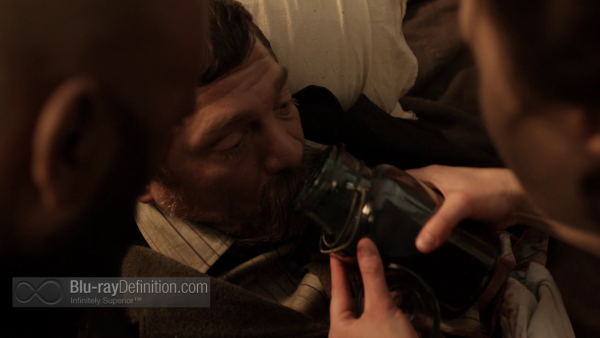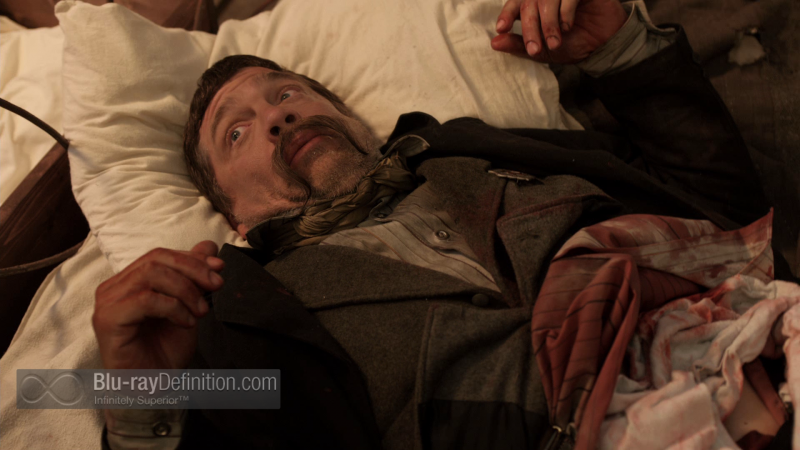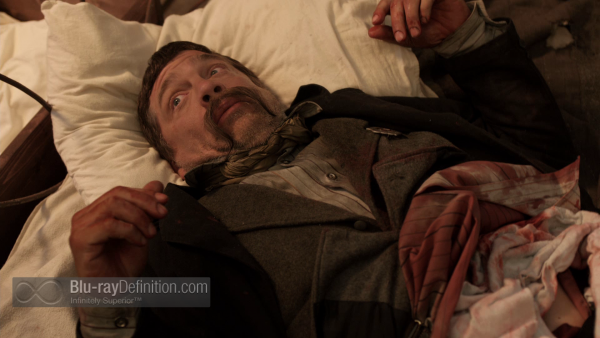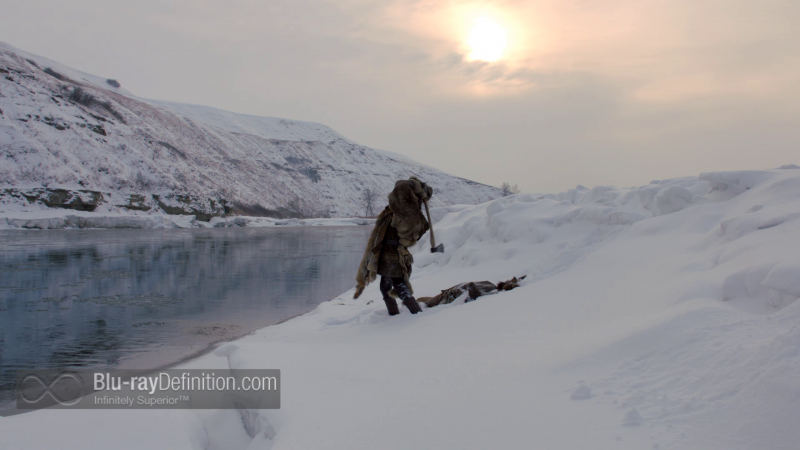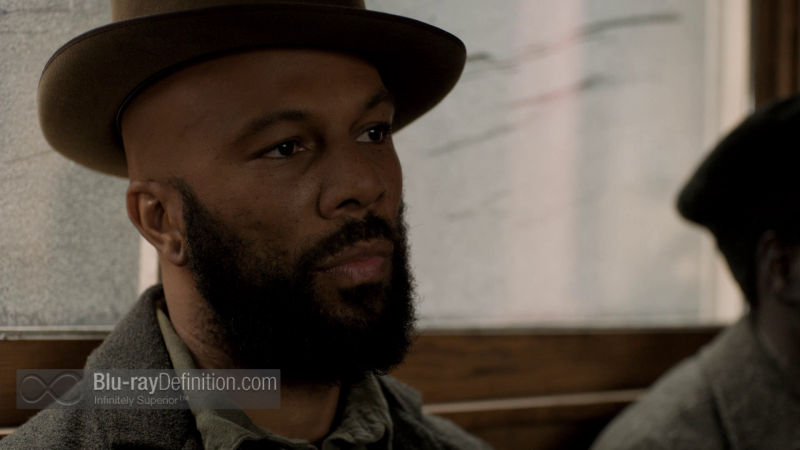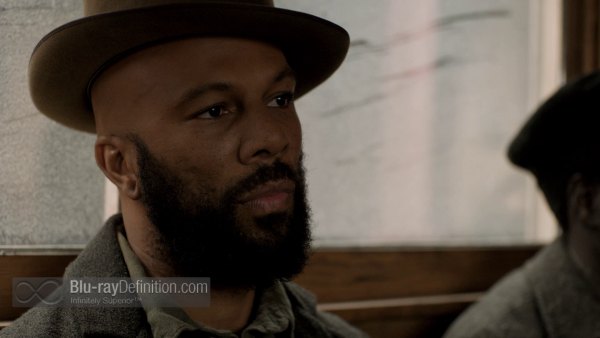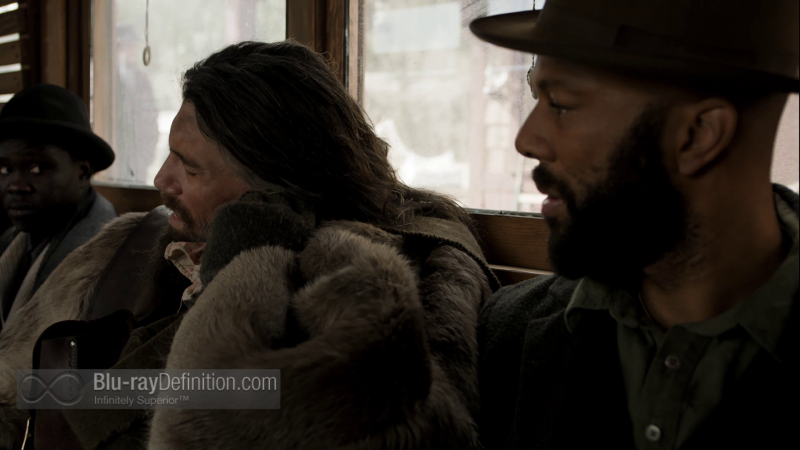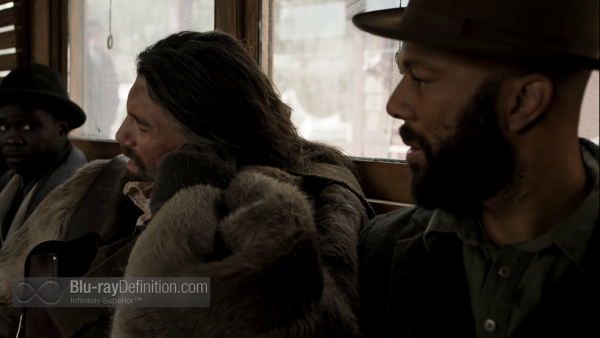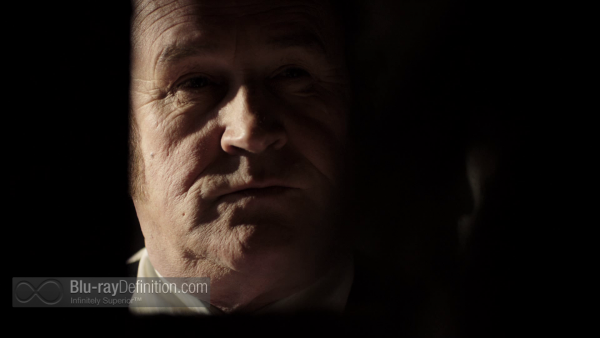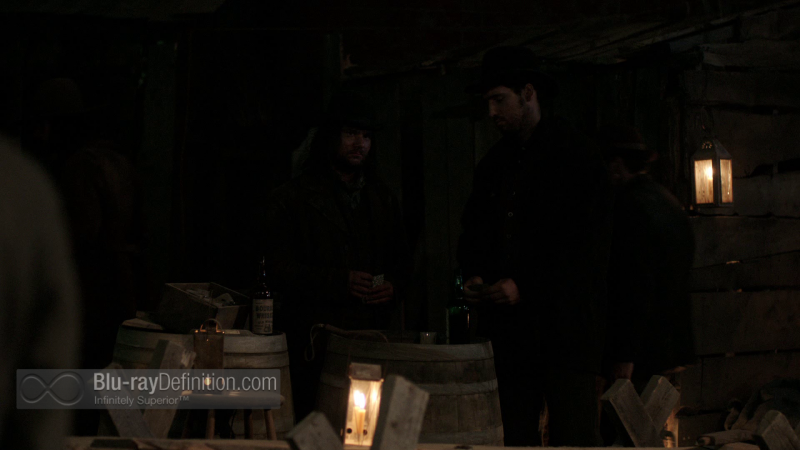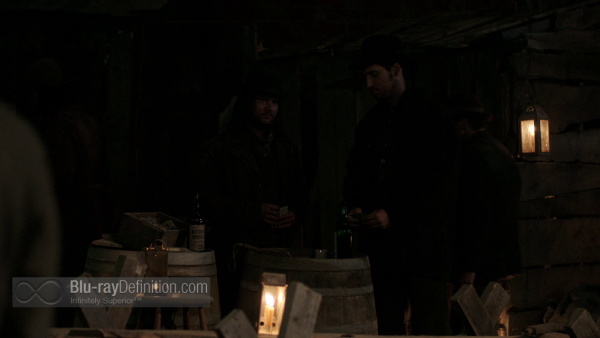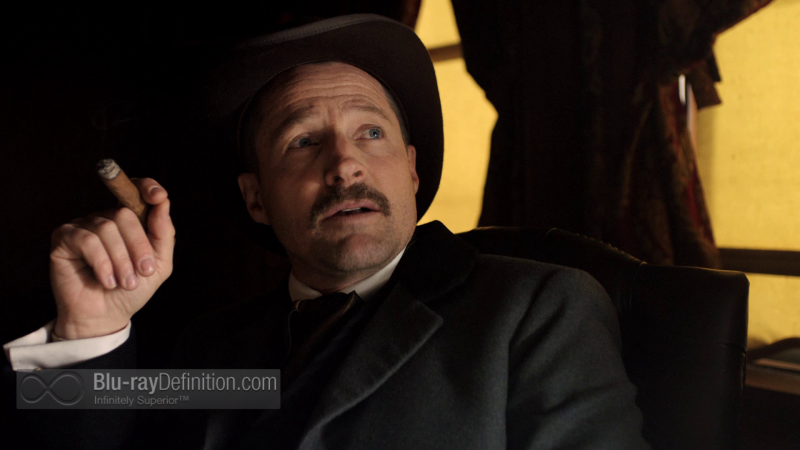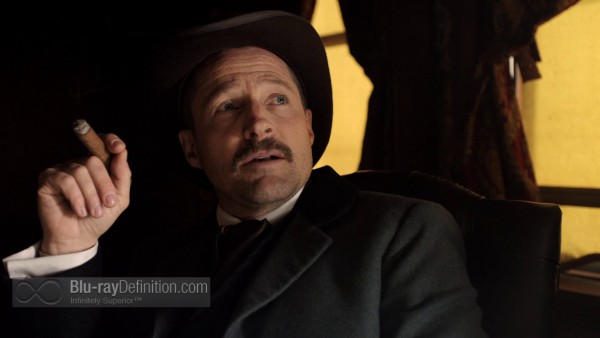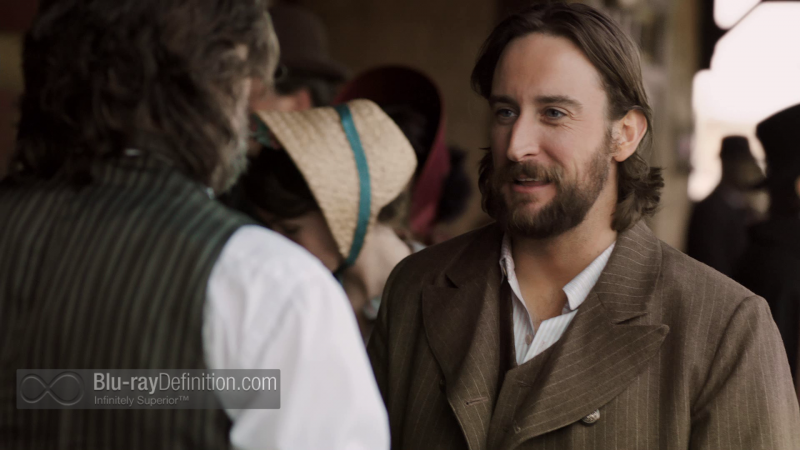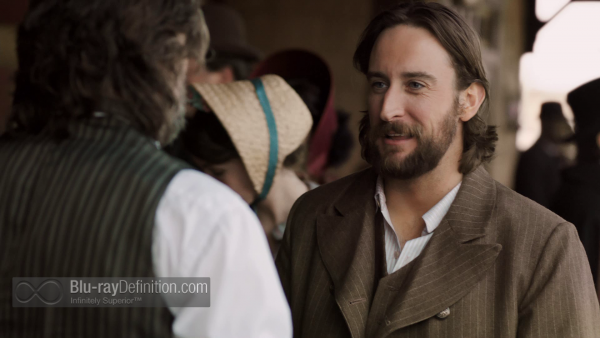 [amazon-product]B00EAT5YCQ[/amazon-product]