"Poor Unfortunate Soul"

Delving into one of my least favorite characters thus far "Poor Unfortunate Souls" proves to be about as fascinating as Ursula herself. Putting their own spin on the tale of the Little Mermaid, Once Upon a Time writers paint Ursula as more of an "Ariel" type than the character she's known to be. In my opinion this was a poor choice, why not give Ursula her own identity?
Once upon a time, it was Ursula who sang against her father's wishes, the all mighty king of the sea Poseidon. Refusing to be a siren who lured sailors to their watery death, Ursula and her father had a falling out over it and with the aid of a magic bracelet that turned her mermaid tail into legs she fled his underwater kingdom in favor of dry land. Sound familiar yet?
In human form on dry land, Ursula makes the acquaintance of Captain Hook in a local tavern. Hook recognizes her voice as the same one that almost lured the Jolly Roger into the rocks. They quickly bond over their mutual lost loves and agree to help one another achieve their goals. It's only when Poseidon interferes that things go south. Father knows best after all.
In a manner consistent with his past, Hook behaves selfishly and betrays a young naïve Ursula. He steals her pride and joy with an enchanted seashell. Crushing her dreams and stealing her promising future as a singer. Shocked by his deception and her father's interference, Ursula spirals out of control. The bitter mermaid takes matters into her own hands and with the magic vested in her father's trident she transforms herself into the tentacle laden sea witch we know today.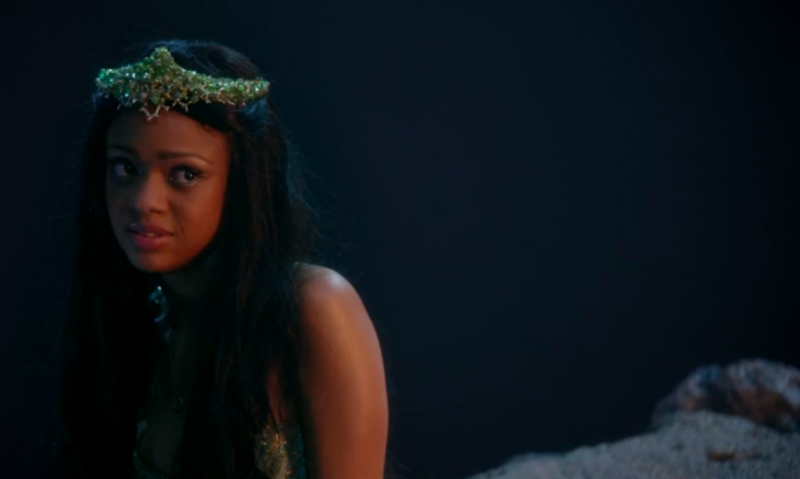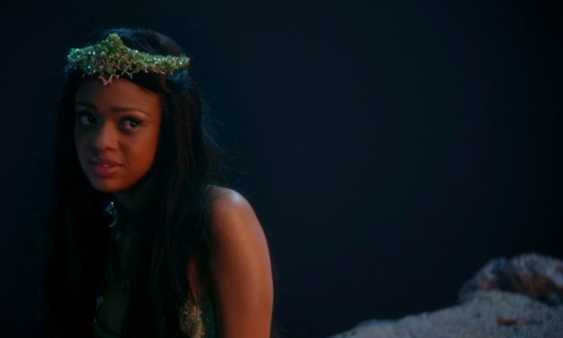 Fast forward to modern day Storybrooke, Hook returns the enchanted shell and reunites Ursula with her father in exchange for some information. Apparently sea creatures have access to the fountain of youth because dear old daddy hasn't aged a bit, meanwhile Ursula has gone from a teen to her 30s.
And there you have it — the not so complicated past between Hook and Ursula. A story that, for the most part, didn't need to be told. On the other hand, it wraps up Ursula's role on OUAT which was never a strong point.
Regina, however, continues to be a source of endless entertainment. Playing both sides is beginning to mess with her mind. As she dabbles with the dark arts of her past, she struggles to maintain the good she's cultivated in her present day life. She might be one of the few villains entitled to a happy ending. Gold and Cruella still seem far too selfish to deserve better. As Gold continues to ignore his own chance at happiness, he blames the author and not himself for his shortcomings. Gold was given the opportunity for a happy ending with Belle, but he squandered it in favor of his own self-centered interests.
In what proves to be one of the most entertaining bits of the episode, Gold tortures August Pinocchio style by turning him from man to wooden puppet and back again. Due to his recent, and rather painful transformations, August can no longer tell a lie. With each falsehood his nose grows so he must carefully and truthfully answer Gold's questions about the author and how to find him. With Gold as their leader, our trio of bad girls set off in search of the author who can rewrite their fates.
We still don't know who the author is…but now we know where. Trapped. The author is trapped in his own tales just as the characters we watch are. Oh what cruel irony. And how does Emma factor into all of this? Her potential for darkness is still the lead tease.

Aurora Snow Says
Episode Rating:
[Rating:3/5]