– –
The Film
[Rating:2.5/5]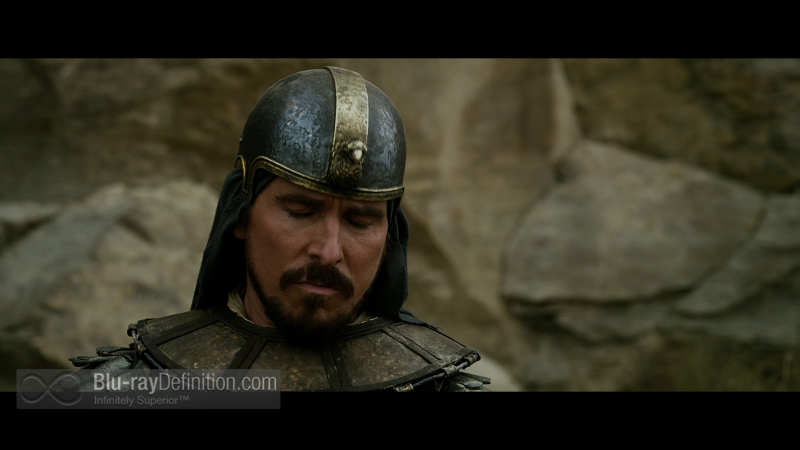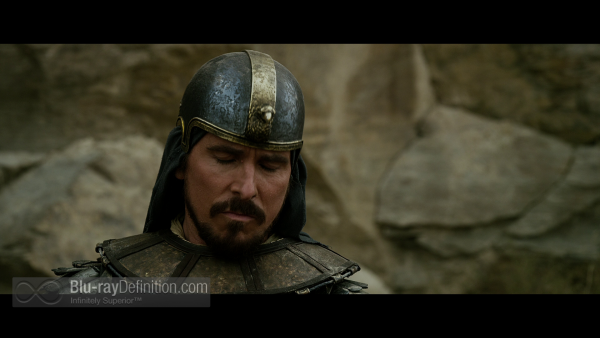 Coming in on Blu-ray ahead of Easter and Passover just as it hit theatres in December ahead of Christmas, Ridley Scott's biblical epic Exodus: Gods and Kings is a stunning visual account of the Exodus of the Jews out of Egypt as led by Moses. Unfortunately, its visual appeal is about all it has going for it.
Biblical scholars (which I am not) may argue over God and Kings' textual accuracy and scientists (again, not me) may argue its possibility, (the in-movie Exodus Historical Guide on this disc does a good job of explaining what passages are taken from the Bible and what are the possible scientific explanations for some of the miracles and plagues), what is clear, however, is that Scott's film, regardless of its source, is pure Hollywood fiction.
Let's start with the typically-glamorous, non-Middle Eastern cast, starring Christian Bale as Moses and Joel Edgerton as his nemesis Ramses II. In 2015, with all of the faux outrage over a possible casting of Idris Elba as 007 in certain quarters, why are these same people still okay with this sort of whitewashing of history?
Moving along, the story of Moses and the Exodus is rather common knowledge to just about everyone by now. As a child he was rescued by the Pharaoh's sister and raised as one of his own, but when he grew up he was cast out. He eventually becomes a leader of his own people, the Jews after a vision of burning bush where God tells him to go back to Egypt to check in on the suffering of his people. He battles with Ramses who refuses to capitulate to his demands to free the Jews. Egypt suffers a series of plagues including a river of blood, locusts, frogs, hail, and the death of all of their first born sons (the origins of passover). Finally the Pharaoh frees the Jews, but again goes back on his word and pursues them through the desert where they are forced through a "parted" Red Sea, where Ramses' entire army is swallowed up by the waves.
Some of the biblical story is changed in Scott's film for dramatic effect, most glaringly, God appearing to Moses as a preteen boy. This artistic choice makes God lack authority and seem more like a whining brat. I'm no Bible thumper, but this just seemed very weird to me. Would a trained warrior actually pay any attention to some little kid?
The tension between Moses and Ramses is overwrought, and that's understatement. One minute they are the best of friends and the next hated enemies. And Edgerton's Ramses does not convey a very commanding presence on screen. This is only part of the issue why the tension between Moses and Ramses does not work. The other part is that Bale is not a very authoritative Moses either.
The film is most effective when Ridley Scott and his team just play it for the action and visual appeal. On those points, Exodus: Gods and Kings is an entertaining diversion from the very opening scenes. The towering monuments, the swarming locusts, and the crashing waves of the Red Sea – all of these things are eye candy that create a world to escape into and set a mood.
Unfortunately, the incredible visuals and the pulse-pounding action sequences are not enough to overcome the dramatic deficiencies in this Biblical epic.
Video Quality
[Rating:5/5]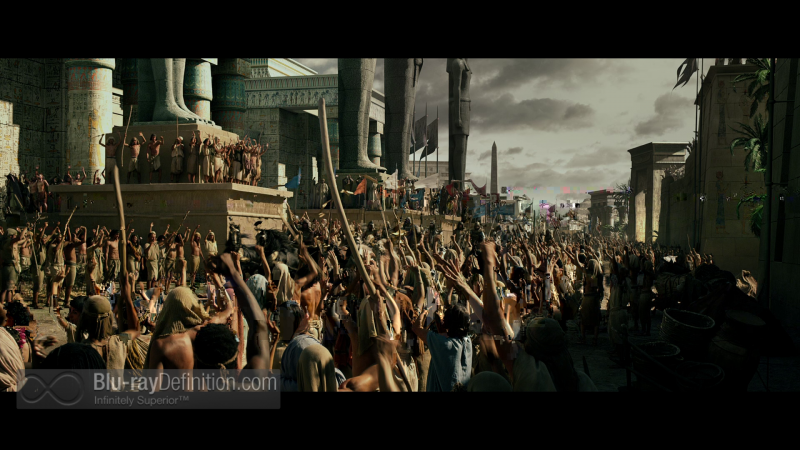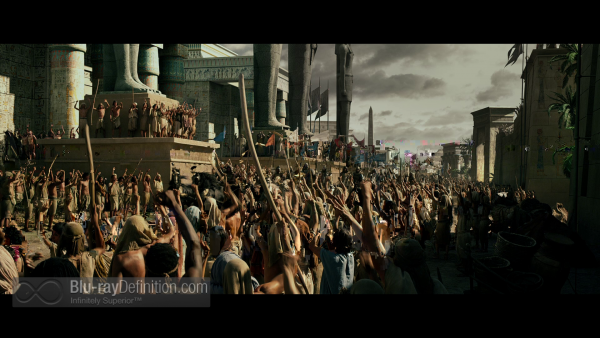 Shot in high definition on the Red Epic Dragon, Exodus: Gods and Kings comes to Blu-ray in an AVC/MPEG-4 1080p encodement that, despite its digital source, nevertheless has a film-like appearance. That said, it is crisp and clean with strong contrast. Colors are muted for most of the film outside of those moments showing the glittering, gilded riches of the Egyptian empire. The CGI visual effects all look stunning, even the famous Red Sea scene has a certain visual believability.
Audio Quality
[Rating:5/5]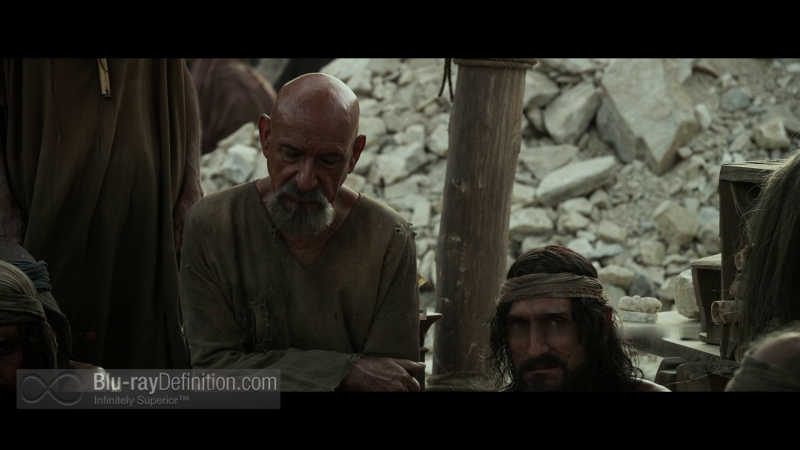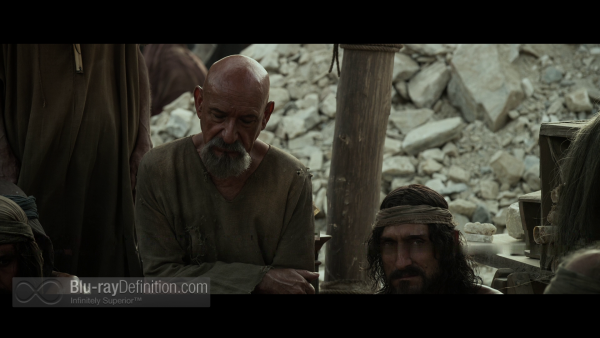 A fantastic reference quality DTS-HD Master Audio 7.1 (48kHz/24-bit) soundtrack on Blu-ray from Fox. This mix captures the minutia of every detail from the subtlest of sounds, the din of the toil of the Israelites in Memphis to the thundering crash of waves falling over the Pharaoh in the Red Sea. Solid effects make their way through the surround channels, deep low frequencies shake the floorboards without overwhelming the rest of the soundfield during the big action sequences, and dialogue remains full and clear with no clipping.
Supplemental Materials
[Rating:2.5/5]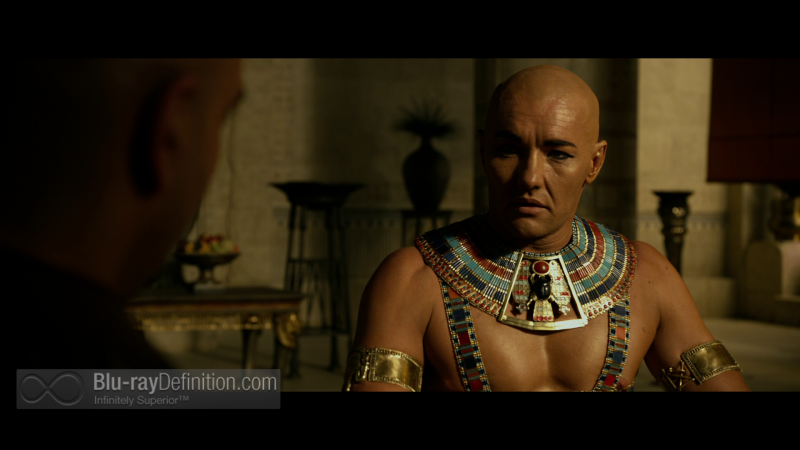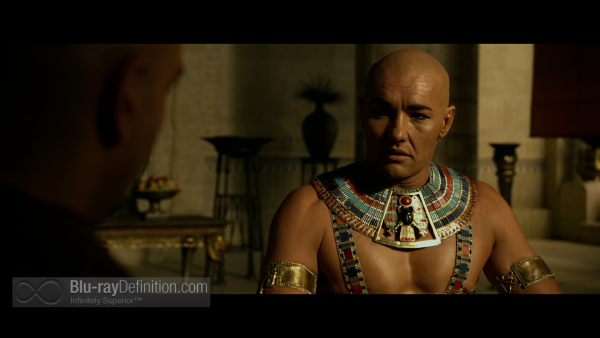 Digital HD UltraViolet
Commentary by Ridley Scott and Jeffrey Caine
The Exodus Historical Guide – Once activated, The Exodus Historical Guide will provide you with a wealth of background information about Moses and the Exodus throughout the film.
Deleted and Extended Scenes (2.35:1; 1080p/24; 3D or 2D; 00:14:57)
The Definitive Word
Overall:
[Rating:3/5]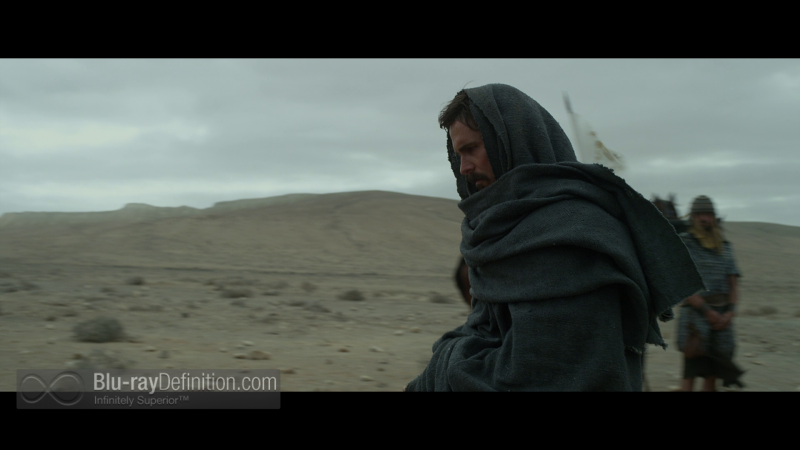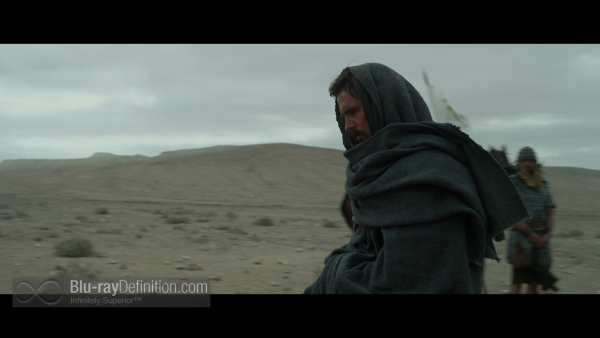 Exodus: Gods and Kings does not live up to the epics of old, nor does it live up to its epic sounding title. The visuals are without reproach and so are the video and audio quality of this Blu-ray release, but the film is below average.
Additional Screen Captures
[amazon-product]B00STPQ7O6[/amazon-product]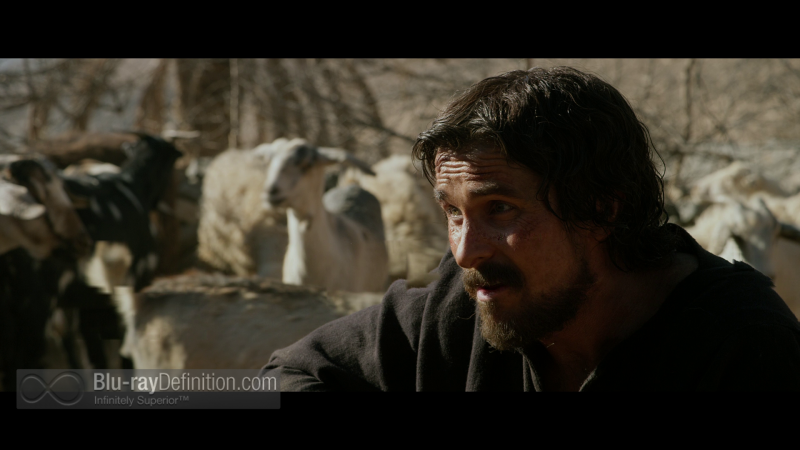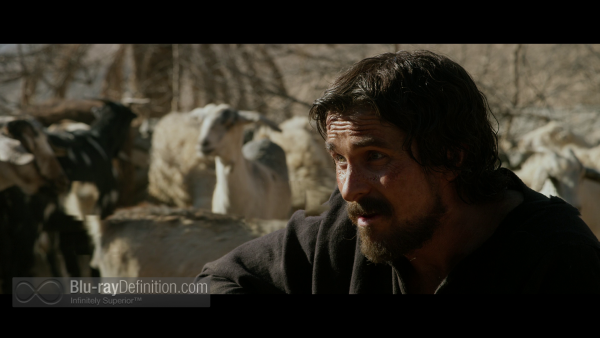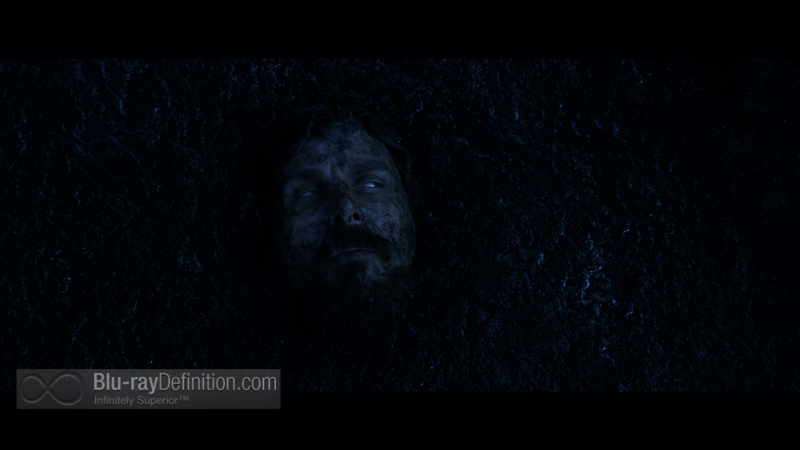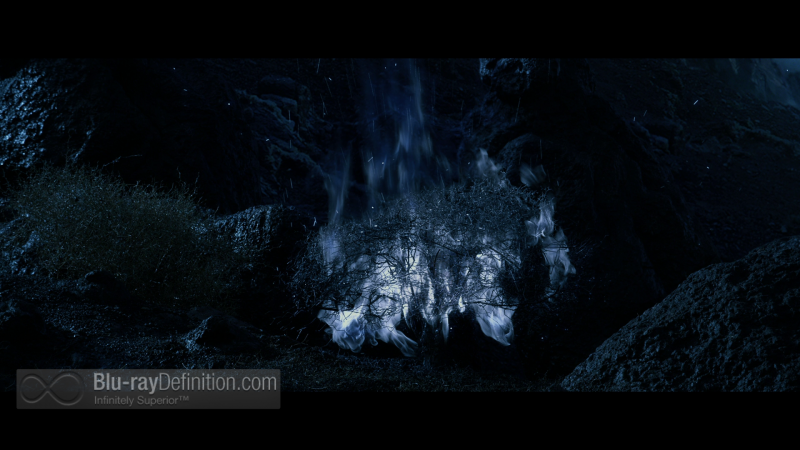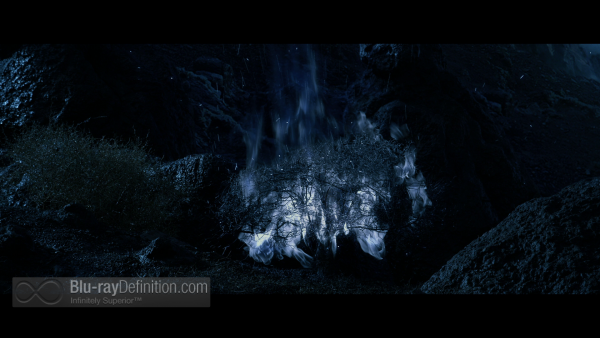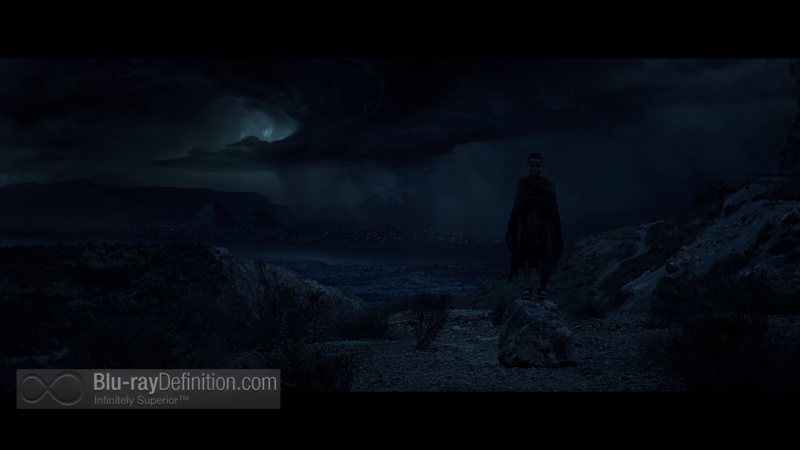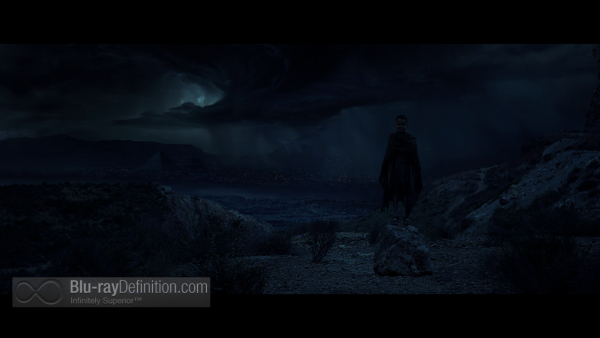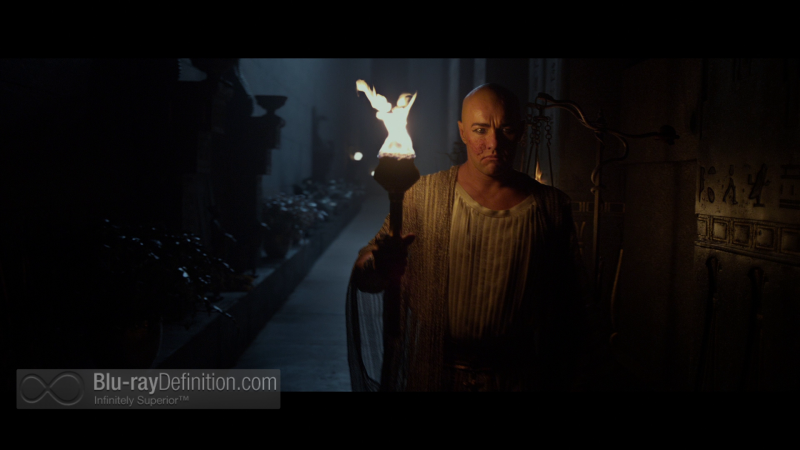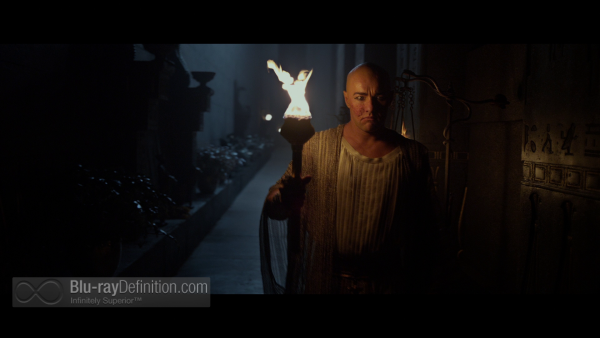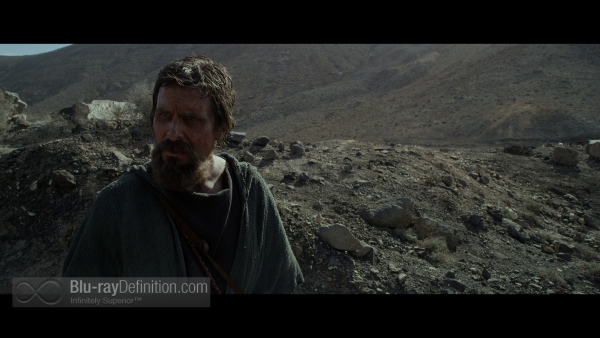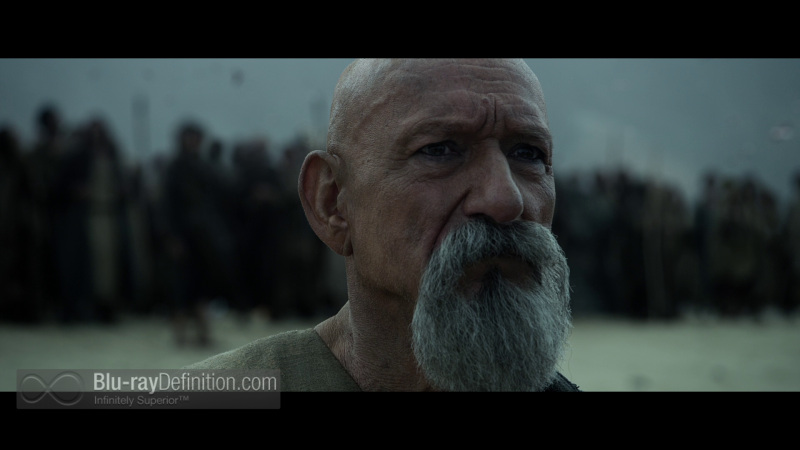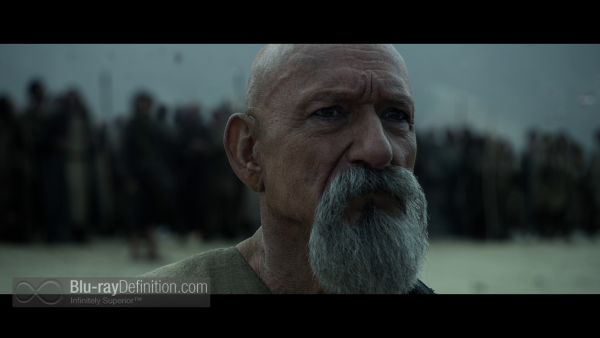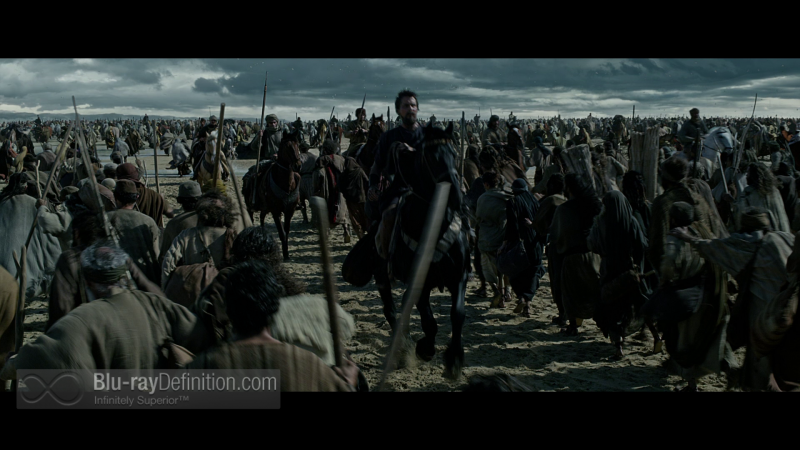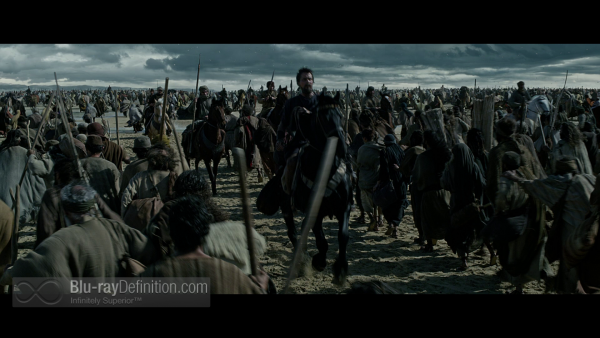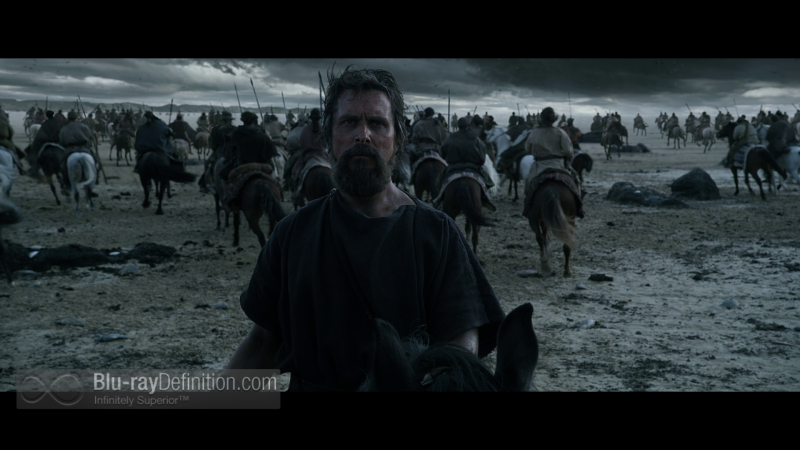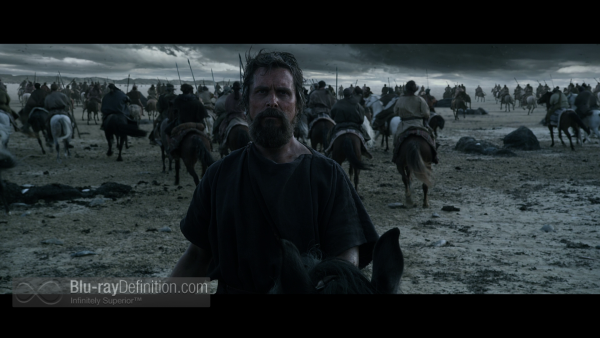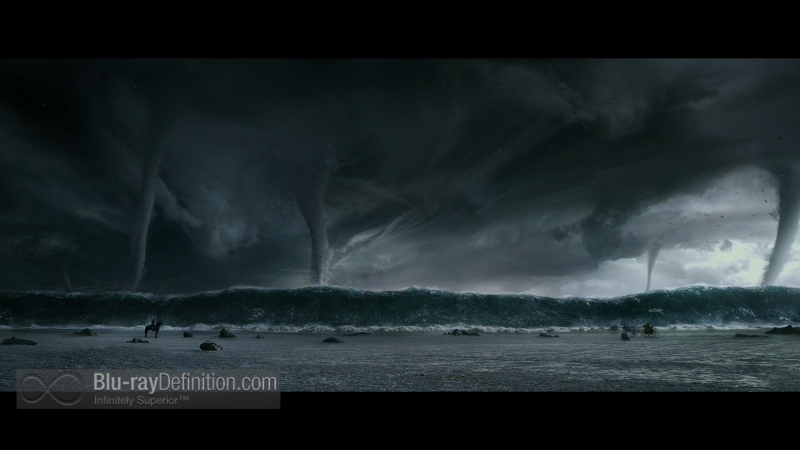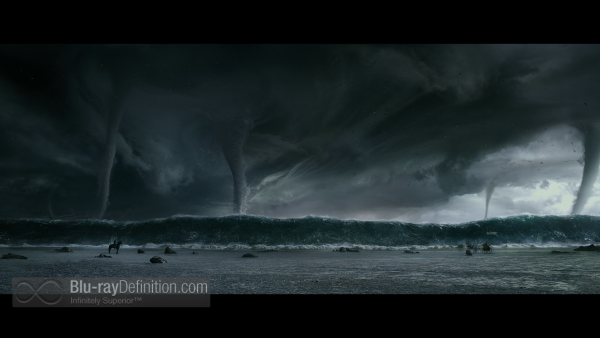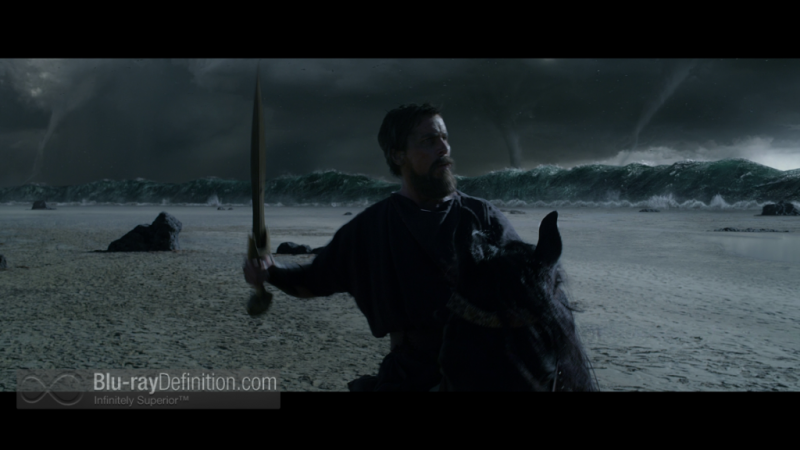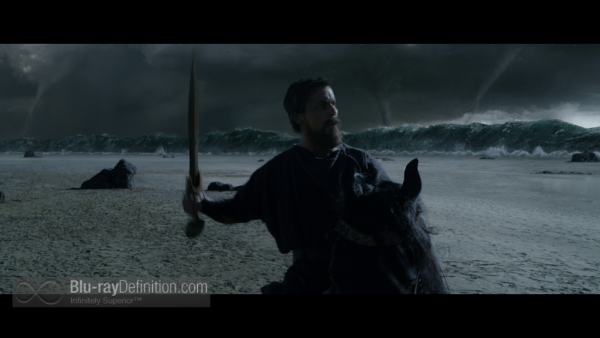 [amazon-product]B00STPQ7O6[/amazon-product]