–
The Series
[Rating:4/5]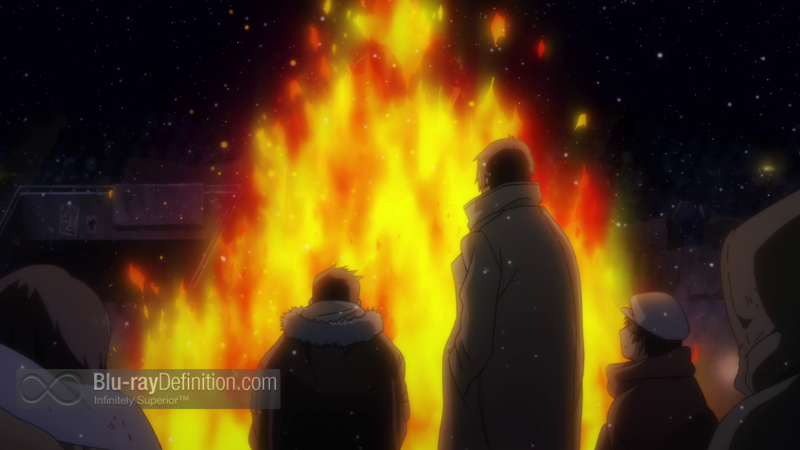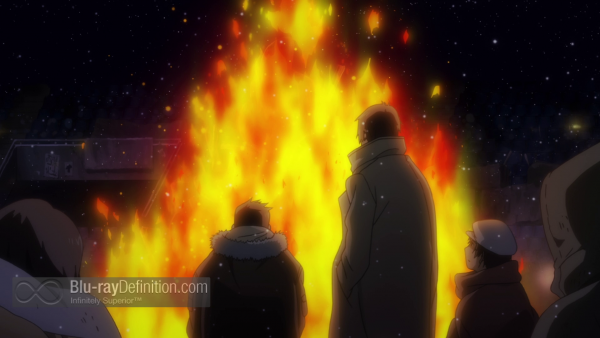 Black Bullet (ブラック・ブレット) is based on the futuristic Japanese light novel series written by Shiden Kanzaki and illustrated by Saki Ukai. The 13 episode anime series is set in the year 2021 where mankind has been devastated by the parasitic virus known as Gastrea, which turns people into freakish monsters. Humans are now forced to live inside cities walled behind giant monoliths made out of a special metal with magnetic properties, Veranium. They repel all but the most terrifying, high-level Gastrea beasts. Furthermore, 10 years earlier, when humanity first fought a great battle against the Gastrea and the creatures it spawned, some pregnant women who were infected gave birth to children, all girls, who were infected with the Gastrea virus while in the womb and developed some of the superhuman traits, but did not become the monstrous creatures. These young girls, known as Cursed Children, are now scorned by the general populous and discriminated against, but they are also one of the last hopes for humanity to fight of the Gastrea.

One such Cursed Child, the 10-year-old Enju, is partnered with the kindhearted CivSec (short for Civil Security Agency) officer, second year high school student Satomi Rentarō, and together they fight off the low level Gastrea that manage to slip into Tokyo within the boundaries of the monoliths. Enju lives with Rentarō, and, unlike other CivSec officer's who treat their Cursed Child partners like tools, Rentarō treats Enju like a little sister, a real person. Together the two, along with other Cursed Child/CivSec pairs, will have to help save Tokyo and perhaps the world from the impending doom of the greatest Gastrea threat the world has seen since the first outbreak years before, even as people look on them as monsters.
This is a highly enjoyable series that touches on many subjects that are apposite to our own world. The fear of differences, discrimination, social injustice, political intrigue, and perpetual war are all touched on subtly. And of course, the animation style is very eye-catching. While it is hardly groundbreaking, it is still quite sleek and stylish, and the characters and their outfits and facial features are very well done. Enju and the other Cursed Children, range in styles from loli-goth to moe, and Rentarō fits right in to the archetypes of males in this sort of genre with his black suit and hipster boots.

Video Quality
[Rating:4/5]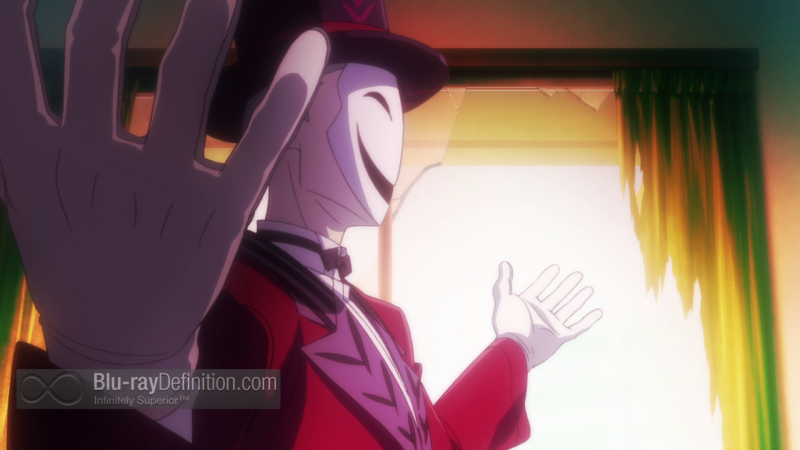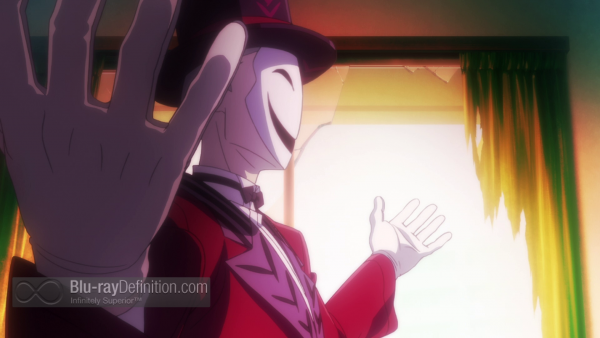 Black Bullet comes to Blu-ray from Sentai Filmworks in a solid, but not unflawed 1080p AVC encodement of its digital animation source. It's not the sort of series where colors really pop off the screen, but, rather, it is darker and more nuanced. There's nothing wrong with that and generally speaking it looks detailed and has good contrast and doesn't suffer from and stairstepping or compression noise like posterization. That said, there is some color banding throughout that drops this down a couple notches.

Audio Quality
[Rating:4/5]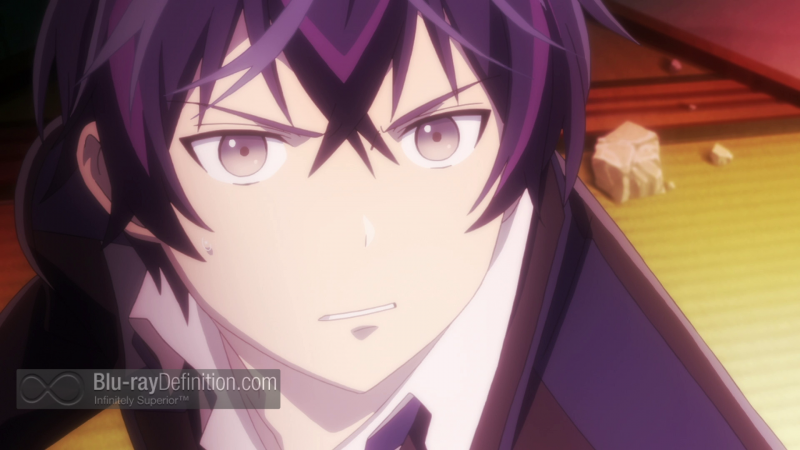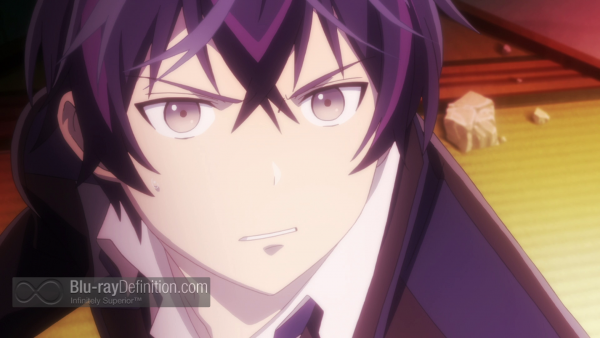 Very good stereo mixes are provided for both the Japanese track and English dub in DTS-HD Master Audio 2.0 (48kHz/24-bit). The stereo imaging is strong and dynamic range excellent. One doesn't really miss the extras channels too much and dialogue is perfectly full and clear. I usually prefer the original Japanese voice cast and that remains true for this series. I really found the English cast to be very canned in their deliveries, but I'm not very sure about the subtitles. They seem a little dubious to me.

Supplemental Materials
[Rating:0.5/5]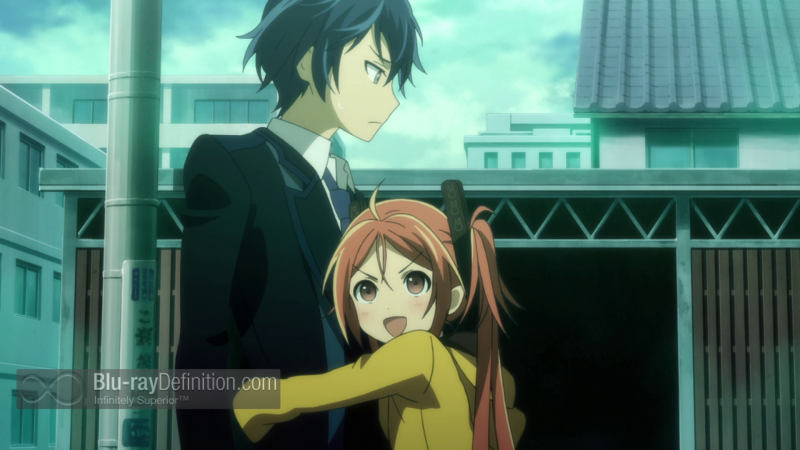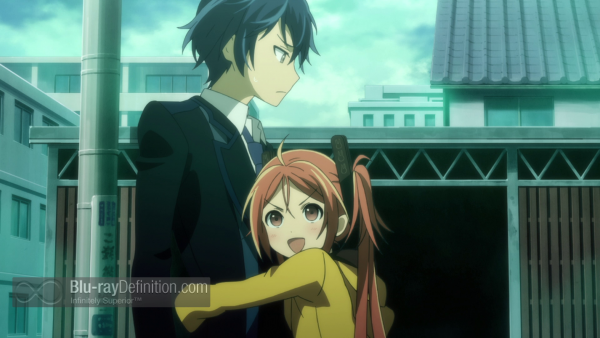 We get only clean opening and closing animations and additional Sentai Filmworks trailers.

The Definitive Word
Overall:
[Rating:4/5]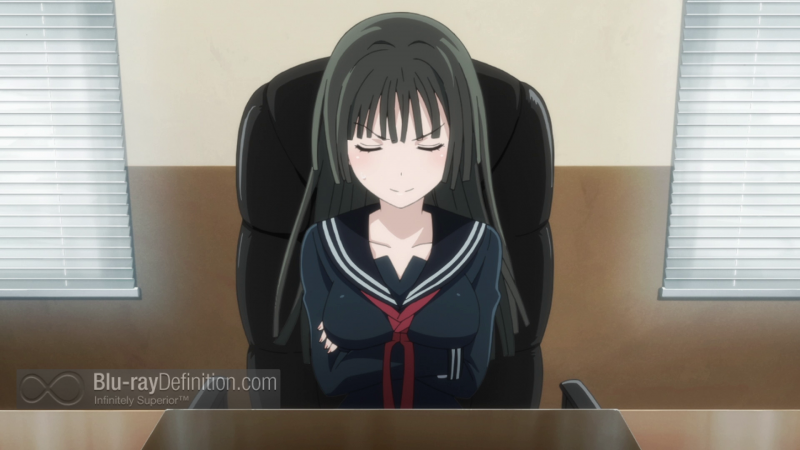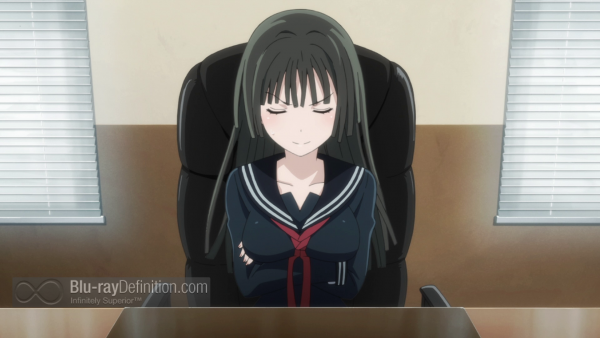 While Black Bullet does have some starts and stops along the way, generally speaking it is a satisfying series to watch. The ending feels a little hurried and out of left field, which is one thing that perhaps hinders the series a little bit. Otherwise, this one is cool and quite heartfelt at once, which is an odd, but good mixture.

Additional Screen Captures