– –

The Films
[Rating:2.5/5]
1972's Blacula rode the wave of so-called Blaxploitation films that were booming in the late 1960s and early 1970s, some of the most popular among them being Shaft and Superfly. Seeing the potential for the untapped black horror market, the somewhat oxymoronic American International studios released Blacula, which combined both exploitation horror the likes of The Fall of the House of Usher, with the gritty, street-oriented Blaxploitation genre, and scored with a hit. And a crossover hit as well, appealing to horror fans and exploitation fans of all persuasions. The film garnered so much commercial success that it became one of the few films in the genre to warrant a sequel, so one quickly followed in 1973, under a year after the first: Scream, Blacula, Scream.
The better of the two films is the original. In both films actor/singer William Marshall inhabits the title role and, to his credit, brings a modicum of respectability to what are, on the surface, pretty flimsy and silly films hindered both by their low budgets and ridiculous plots. Much like his white counterpart Vincent Price, Marshall commands respect and attention while he is, for the most part, surrounded by lesser actors.
In Blacula, the story is that an 18th century African prince (Marshall) travels to Transylvania to enlist the support of Count Dracula (Charles Macaulay) in ending the slave trade. Instead, the enraged Dracula, a racist and ardent believer in slavery, curses him with vampirism and dubs him Blacula, entombing him in a coffin for two centuries. Blacula then awakens in the Watts section of Los Angeles and begins to wreak havoc, and, in particular, sets his sights on the fetching Tina (Vonetta McGee) whom he believes to be his wife reincarnate from two centuries earlier. It becomes the duty of . Dr. Gordon Thomas (Thalmus Rasulala), a sort of modern day Van Helsing, to hunt Blacula down and stop him.
Scream, Blacula, Scream is more straightforward horror than it is necessarily Blaxploitation. In fact, one could argue that the second film, in many ways, owes a lot more to the Gothic horror films of Hammer, only updated for the black American audience. It is a story about voodoo cults and priestesses, a reincarnated Blacula, and, in spite of its still relatively low budget, rather well designed interiors reminiscent of the old manor houses that Gothic horror films often use as their backdrops. In this second film, however, the main highlight, outside of another good performance from Marshall, is the appearance of genre staple Pam Grier (Jackie Brown; Foxy Brown) as a voodoo priestess whom Blacula becomes enthralled with, and the only one who can put an end to his reign of terror in Los Angeles. The production is not up to the same standards of the first film, it feels rushed, the story is boring, and retreads a lot of ground, both from the previous film and other vampire films.
Video Quality
[Rating:3/5]
Eureka lists this both films as a "Brand new 1080p high-definition transfer". They appear on this Blu-ray release in AVC encodements that look just average, even with age taken under consideration. Let's face it, these are low budget productions that never looked very good to begin with. Blacula looks the worst of the two with lots of softness and some obvious noise and a little source damage that pops up from time to time. Scream, Blacula, Scream is a bit better, with a slight sharper image, but it's still gritty and can get murky in the dark scenes.
Audio Quality
[Rating:3.5/5]
Each film has its original monaural soundtrack included in a LPCM 2.0 (48kHz/24-bit) track. They sound about as good as can be given age, production values, and limitations of the era. The funk and soul soundtrack doesn't fare too well with the limited frequency and dynamic range, but all dialogue is intelligible.
Supplemental Materials
[Rating:3/5]
32-page booklet featuring new writing by Josiah Howard, author of Blaxploitation Cinema: The Essential Reference Guide; reprints of original Blacula ephemera; and archival images
DVDs – Standard DVDs of Blacula and Scream, Blacula, Scream
Kim Newman on Blacula (1.78:1; 1080p/24; 00:24:19)
Blacula extras:

Trailer (1.78:1; 1080p/24; 00:01:52)

Scream, Blacula, Scream extras:

Trailer (1.78:1; 00:01:58)
The Definitive Word
Overall:
[Rating:3/5]
Given the impending Halloween holiday, these two Blacula films might be enjoyable to watch for a silly time at a theme party of some sort, but their campiness, low budgets, and low level of actual scares make them more valuable for nostalgic and historical reasons than anything else.
Additional Screen Captures
[amazon-product region="uk" tracking_id="bluraydefinit-21″]B00MUVK386[/amazon-product]
Blacula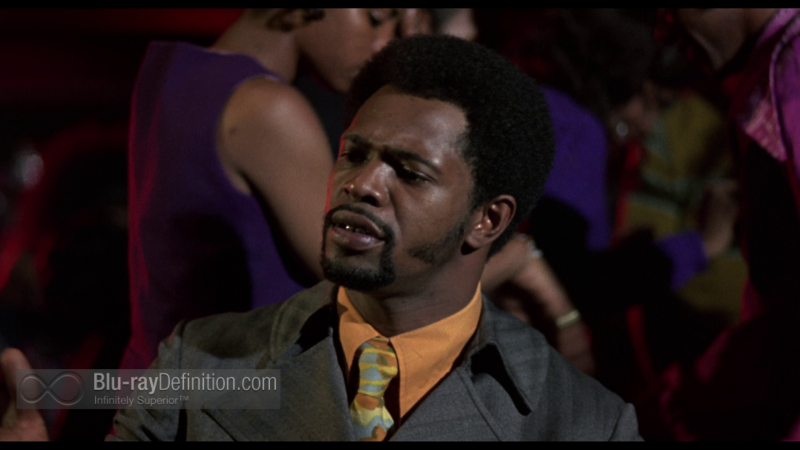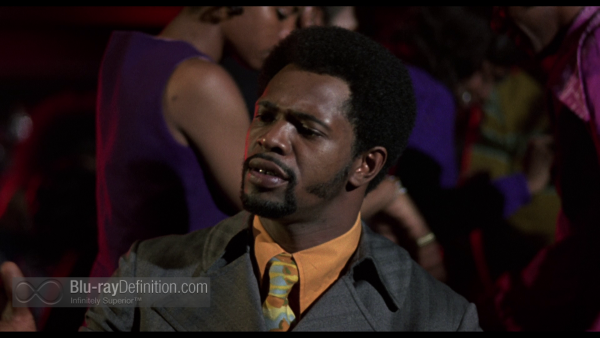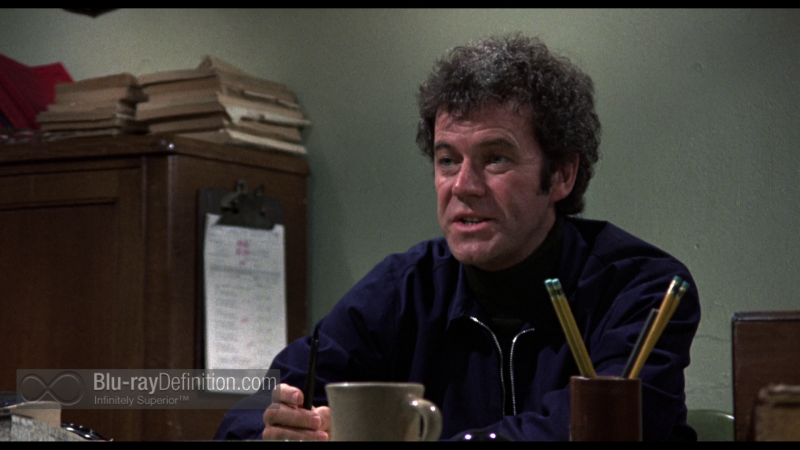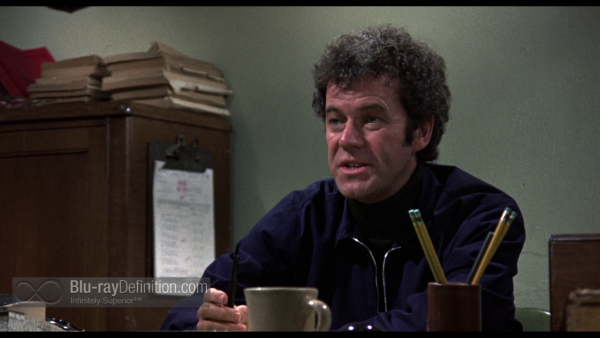 Scream, Blacula, Scream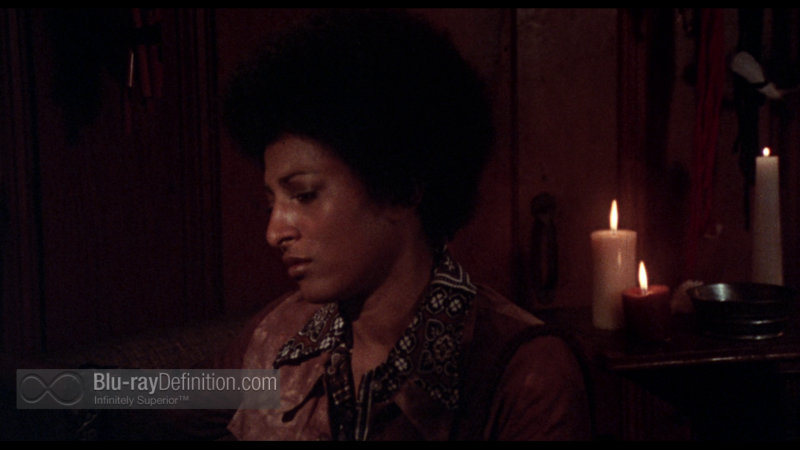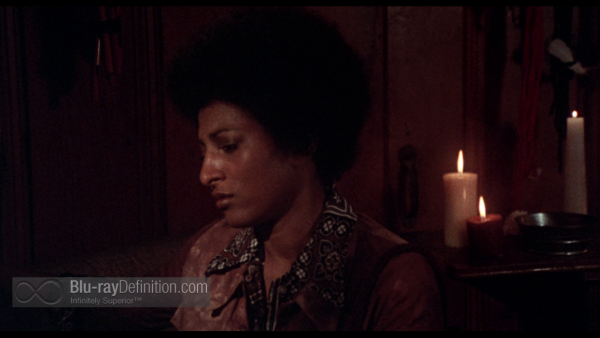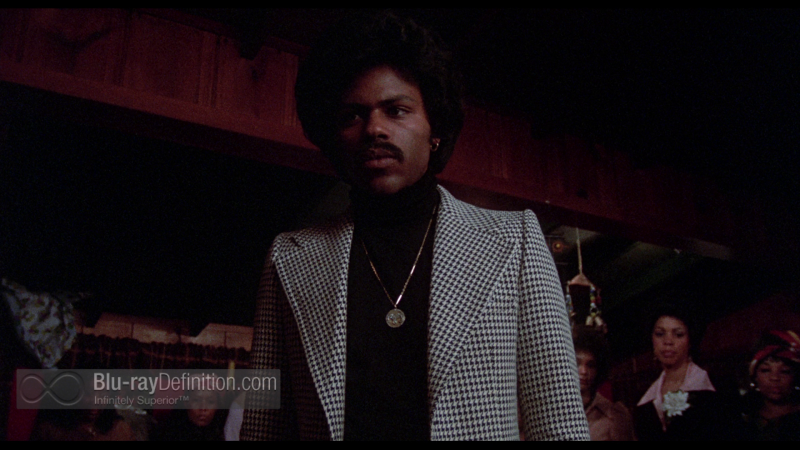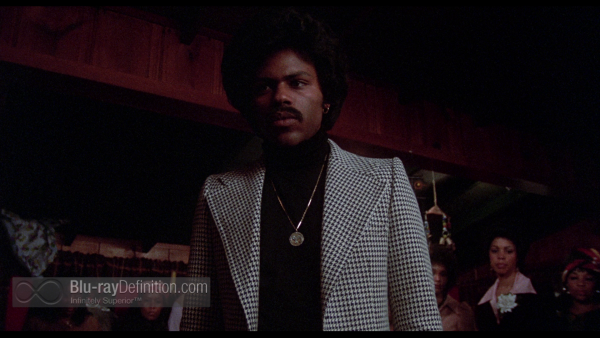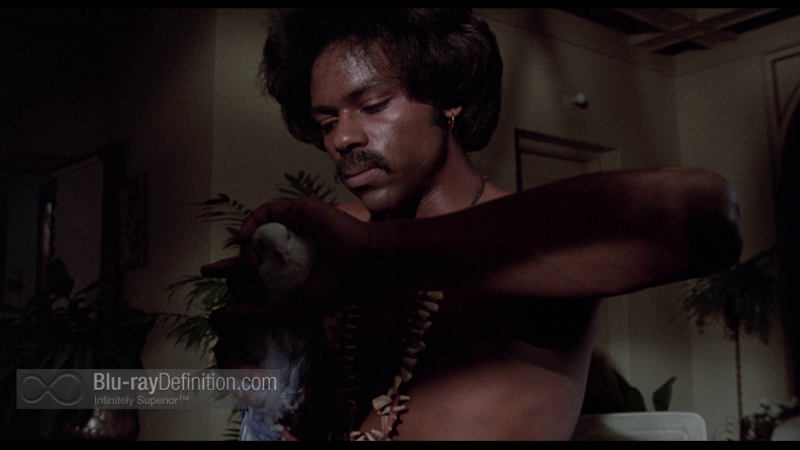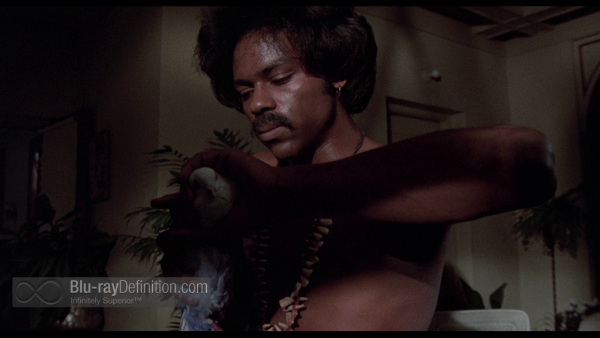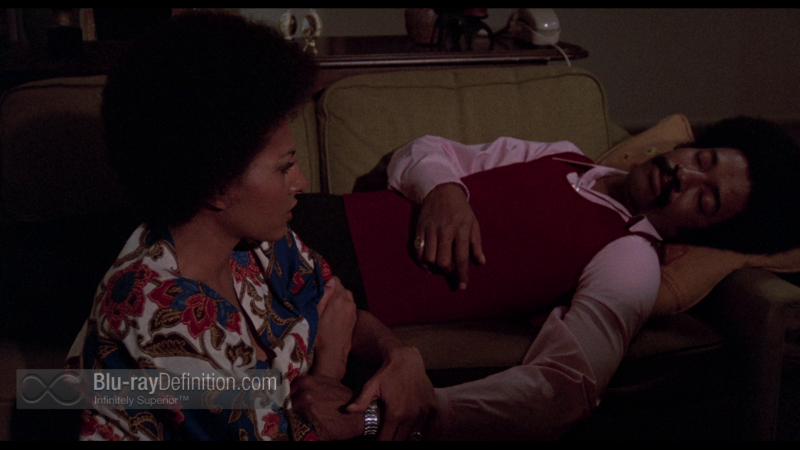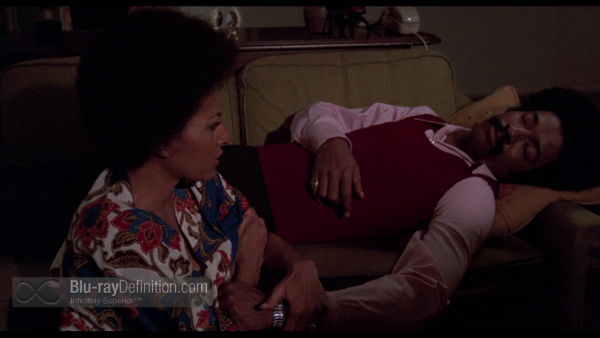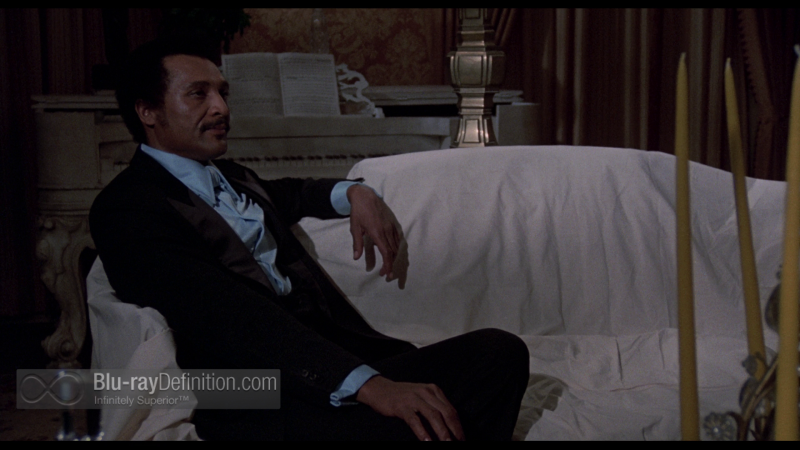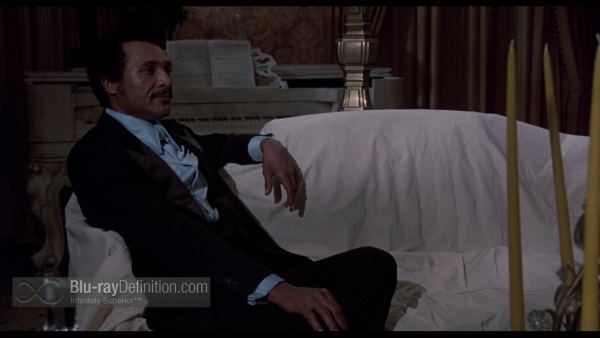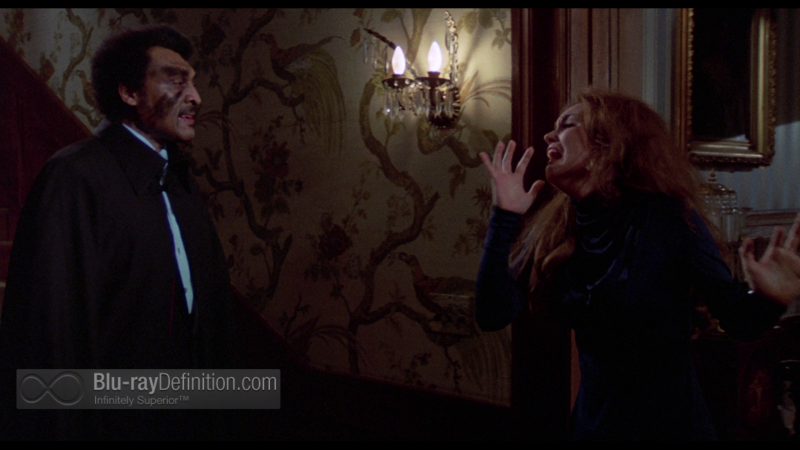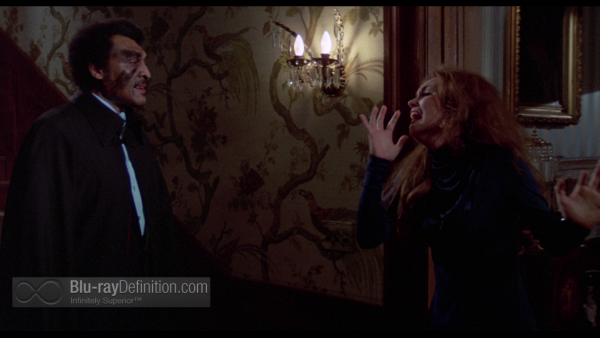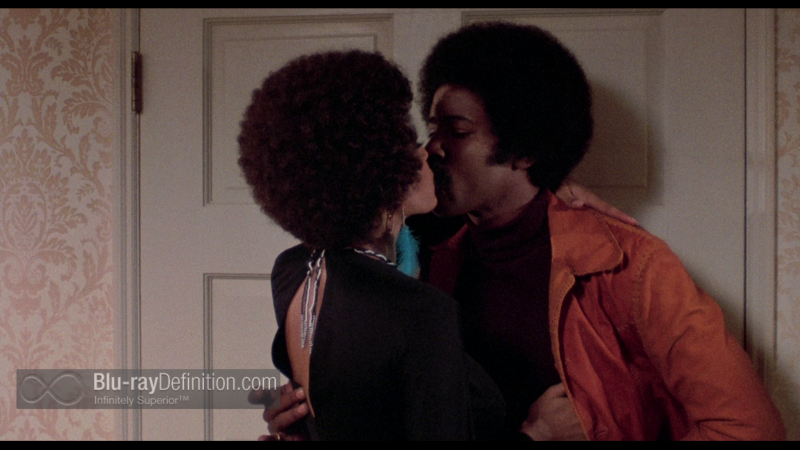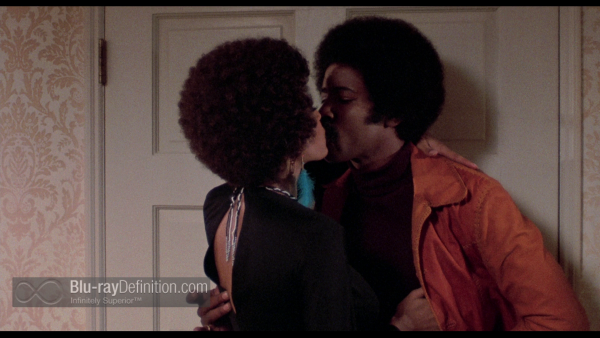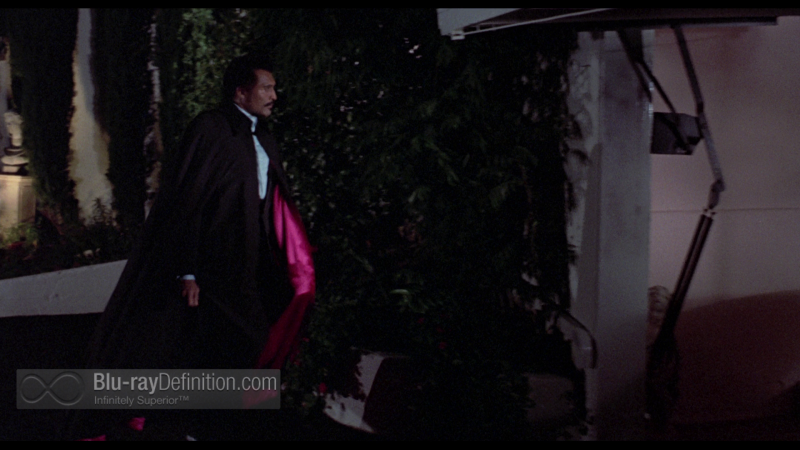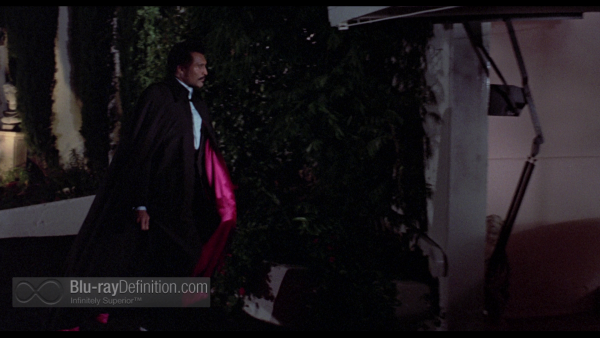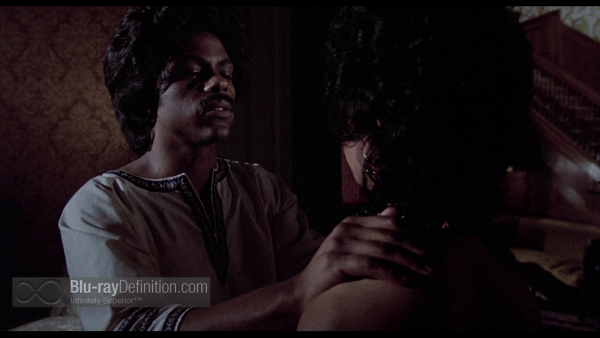 [amazon-product region="uk" tracking_id="bluraydefinit-21″]B00MUVK386[/amazon-product]