Birdman surprised the industry (and all of us here at TheaterByte) by winning Oscars in three top categories, stealing them right out of Boyhood's hands, at the Academy Awards ceremony on Sunday.
It was supposed to Boyhood's night, as it had won almost every single Best Picture award (including the BAFTA), but alas, it was not meant to be. Birdman, which had gained momentum over the past month, scooped Best Picture, Best Director (Alejandro González Iñárritu) and Best Original Screenplay. Richard Linklater, director of Boyhood, went home empty handed. But his film did win in one category; Best Supporting Actress for Patricia Arquette. She truly deserved to win, she gave an exceptionally nuanced performance — a performance that she gave for over 12 years — to see her son in the movie grow from a boy to a man.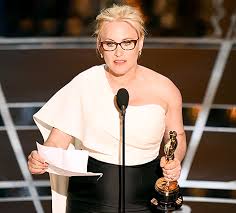 There were no other surprises on the night. Eddie Redmayne was expected to, and won, Best Actor for his portrayal of Stephen Hawking in The Theory of Everything. However, as Birdman was winning on the night, it could have been a first-time Oscar for Michael Keaton, but alas it wasn't meant to be — Redmayne's acting was more complicated, more powerful, and was a much better performance. He gave a very animated speech during the Oscar ceremony where he touchingly said that he will be the custodian of the Oscar for the Hawking family.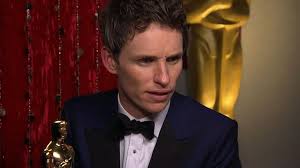 Speaking of powerful performances, Julianne Moore so truly deserved to win an Oscar for her portrayal of a woman suffering from Alzheimer's in Still Alice. After four nominations, she has finally won one, and this award and her performance in the film cements her status as one of the best actresses we have around today.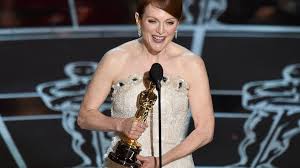 J.K. Simmons was, without a doubt, expected to win Best Supporting Actor for Whiplash. None of the other four nominees were even close. And as he had won every single Best Supporting Actor Award for this film, this was no shock.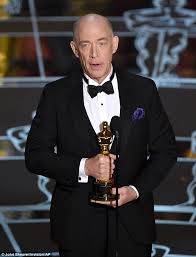 Best Adapted Screenplay was won by The Imitation Game's screenwriter Graham Moore, who gave an excellent speech during the ceremony about what it feels like to be different and how when he was a teenage he wanted to kill himself because he was different. It was a fitting speech in tribute to the man the film is based on – Alan Turing – who ended up committing suicide in 1954 at the age of 42 because he was gay.
Selma took home one Oscar on the night — for Best Original Song — called "Glory". Written by Common and John Legend, they performed the song during the ceremony and when they were done there was not a dry eye in the house. "Glory" is perhaps one of the best original songs to win this award in a very long time.
The Grand Budapest Hotel won in four categories, including Best Costume Design, Best Production Design, Best Original Score and Best Makeup and Hairstyling. Disney's Big Hero 6 took Best Animated Feature while Whiplash took the Best Film Editing award. American Sniper won the Best Sound Editing award and Best Visual Effects went to Interstellar. Ida deservedly won the Best Foreign Film and Citizenfour, about Edward Snowden, won the Best Documentary award.
All of the eight films nominated in the Best Picture category won at least one award. So there were no real big winners on the night, just Birdman practically stealing the statuettes away from Boyhood. And Academy, if you are reading this, please bring back Ellen Degeneres next year, please?