Mouse-over Cover Art for Details –

The Film
[Rating:3/5]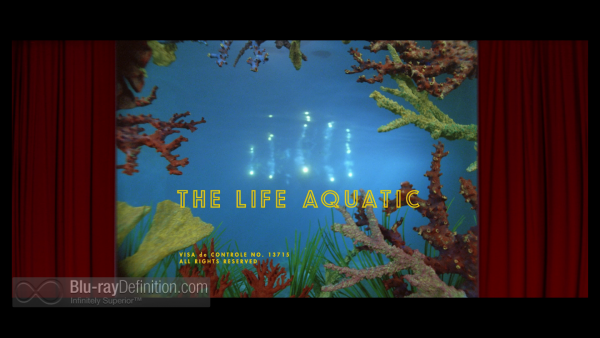 The first film by Wes Anderson written without his usual writing partner Owen Wilson, Anderson instead partnered up with Noah Baumbach for The Life Aquatic with Steve Zissou. The results are a film that show all the visual styling and quirks that let you know this is a Wes Anderson film, but one that fails to truly connect with the audience on a deeper level and keep the comedy organic to its characters, which, here, all feel one-dimensional and mostly peripheral.
The story follows the titular Steve Zissou (Bill Murray) a famous and eccentric oceanographer who has determined to track down and kill a shark that ate a member of his crew while filming the first part of his current project. Joining him on his quest is Ned Plimpton (Owen Wilson), a young man who tracked Zissou down and claims to be his long-lost son, Steve's estranged wife Eleanor (Anjelica Huston), who also happens to be the real brains behind his operation, and a pregnant reporter, Jane Winslett-Richardson (Cate Blanchett), hoping for a front page exposé on the famous oceanographer. Along the way, a number of adventures ensue, such as a run-in with pirates, Ed and Jane becoming romantically involved, and Steve and Ned actually forming some sort of uneasy father and son bond.
The problems with the Anderson's film here are that, unlike his other efforts such as Rushmore or The Royal Tenenbaums, where the protagonists and even the lesser characters were clearly defined, no one in The Life Aquatic seems to have a very clear purpose. Outside of Steve Zissou who is on a clear mission to kill a shark, almost like he's in Moby Dick, no one else is worth following. Even Steve's purpose becomes a bit unclear as he starts to battle for the affections of Jane with Ned. The rest of the crew are no more than window dressing – props to fill out the expected weirdness of a surreal Wes Anderson, but given no motivation of their own other than being members of the Zissou crew. Then there are the unnecessary interjections of David Bowie songs performed in Portuguese by Seu Jorge, which make the quirkiness of this particular Anderson film feel all the more forced.
Positively speaking, The Life Aquatic is a gorgeous looking film, reaffirming that Wes Anderson certainly knows how to handle himself behind the lens. Helping things along are the stop-motion animation seas creatures by Henry Selick (The Nightmare Before Christmas).
Video Quality
[Rating:5/5]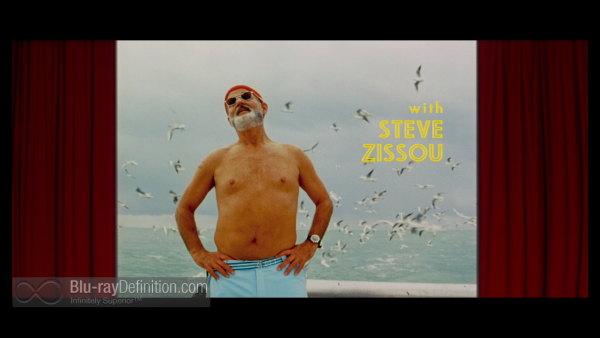 The Life Aquatic gets a new Wes Anderson-approved digital restoration on Blu-ray from Criterion Collection in an AVC/MPEG-4 1080p encodement. It looks wonderfully cinematic, organic, and richly saturated, particularly those red skull caps that really pop and the azure-colored crew uniforms. There's a nice layer of grain that provides some texture, there are deep inky blacks, but no crush, so we get nuanced shadow delineation and natural mid-tones. Flesh tones are a little pushed toward red at times, but that seems to be an artistic choice.
Audio Quality
[Rating:4/5]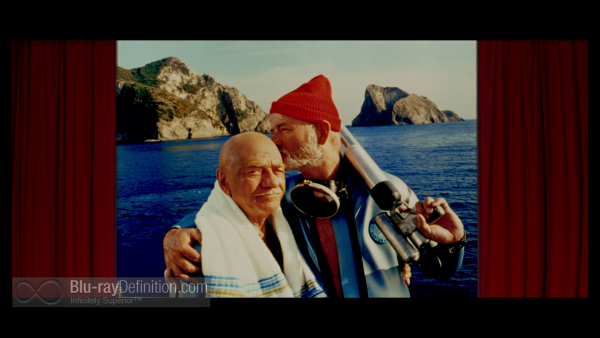 This isn't in any way an aggressive soundtrack, but the English DTS-HD Master Audio 5.1 (48kHz/24-bit) audio track is adept at capturing the atmospheric sounds of the crew at sea, the retro techno score by Devo member Mark Mothersbaugh, and all the dialogue, free from any clipping or harshness.
Supplemental Materials
[Rating:4.5/5]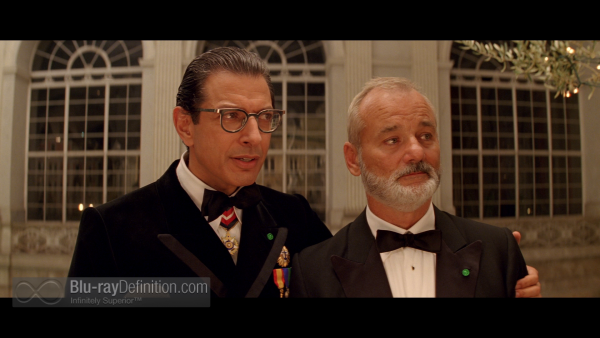 Audio commentary recorded by the Criterion Collection in New York City in February 2005 featuring director Wes Anderson and cowriter Noah Baumbach.
This is an Adventure (1.33:1; 1080i/60; 00:51:23) – This documentary was made by Alber Mayslyes, Antonio Ferrera, and Matthew Prinzing during the filming of The Life Aquatic with Steve Zissou in Italy in 2003
Deleted Scenes (2.35:1; 1080p/23 & 1080i/60):

Eleanor's Writing Shed
Albino Dolphin Cost Breakdown
additional Mutiny Scene
Hydronicus Inverticus (Rat-Tail Envelope Fish)
Let's Just Keep It in the Moment
Swamp Leeches
Klaus on Fire
Mai Tais/Blues Hawaiians

Mondo Monda (1.33:1; 1080i/60; 00:16:25) – This Italian film talk show features director Wes Anderson and cowriter Noah Baumbach with host Antonio Monda.
Cast and Crew Interviews (1.33:1; 1080i/60; 00:36:23):

Jane
Ned
Costumes
Aquatic Life
The Look Aquatic
Creating a Scene
Esteban

Mark Mothersbaugh (1.78:1; 1080i/60; 00:19:06) – The following interview with composer and Devo member Mark Mothersbaugh was conducted in the fall of 2004.
Seu Jorge Performs David Bowie (2.35:1; 1080i/60 & 1080p/24):

"Starman"
"Oh! You Pretty Things"
"Changes"
"Rebel Rebel"
"Lady Stardust"
"Rock 'n' Roll Suicide"
"Five Years"
"Life on Mars?"
"Suffragette City"
"Quicksand"

Intern Video Journal (1.33:1; 1080i/60; 00:15:22) – This behind-the-scenes documentary was shot and edited by Matthew Gray Gubler (Intern #1)
Photos (1080p)
Designs (1080p)
Making-of Featurette (1.33:1; 1080i/60; 00:14:33)
Trailer (2.35:1; 1080i/60; 00:02:28)
Insert featuring a cutaway view of The Belafonte, the ship from the film, Eric Anderson's original illustrations, and a conversation between Wes and Eric conducted in 2005
The Definitive Word
Overall:
[Rating:4/5]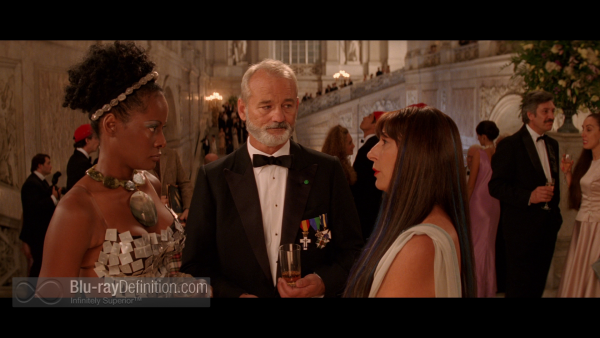 Even with what seems to be a strong effort from Bill Murray to spin a less-than-perfect role into gold, The Life Aquatic with Steve Zissou falls flat in comparison to Wes Anderson's other efforts. It has the look and the feel of an Anderson film, but it lacks the soul. On the plus side, this release from Criterion Collection gets high marks, so for the completist out there, this is a sure bet.
Additional Screen Captures
[amazon-product]B00IGK6TLA[/amazon-product]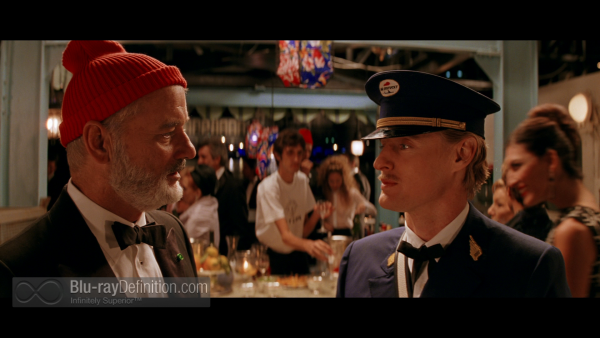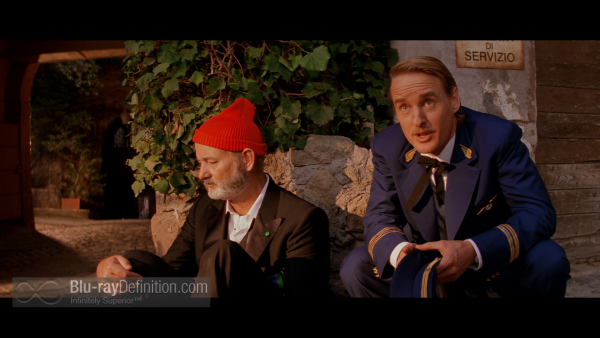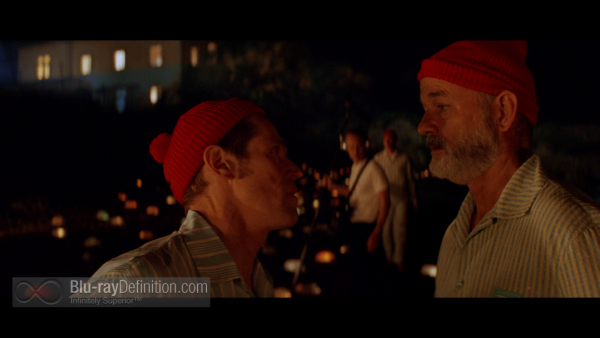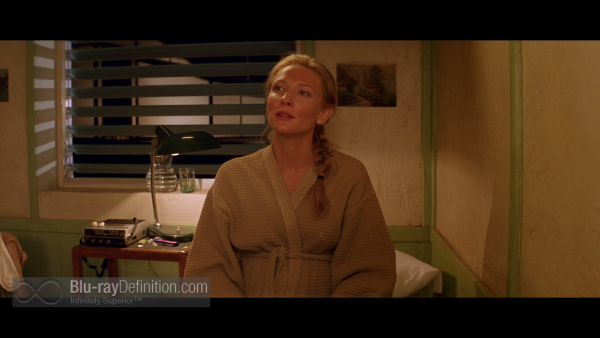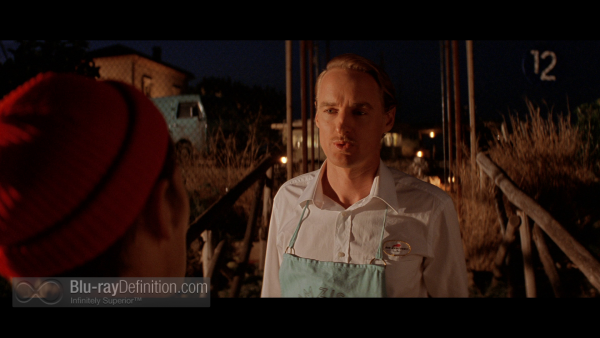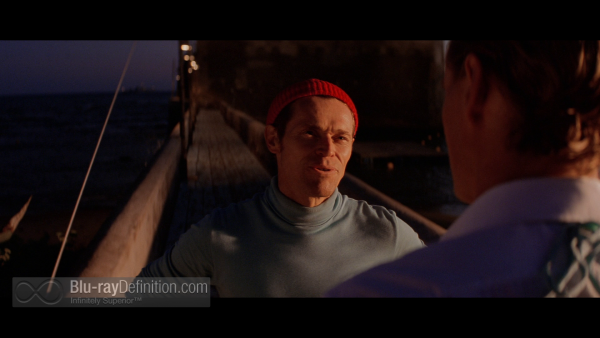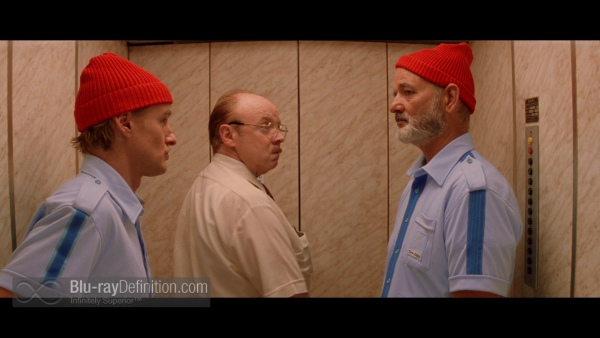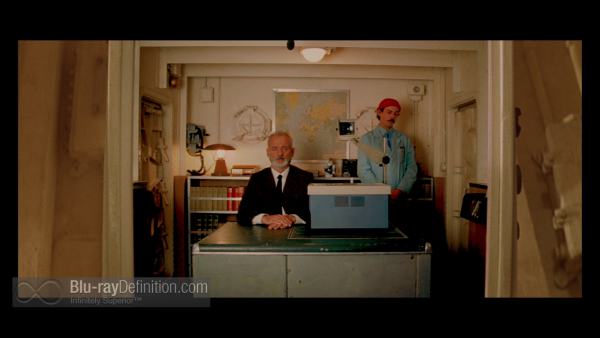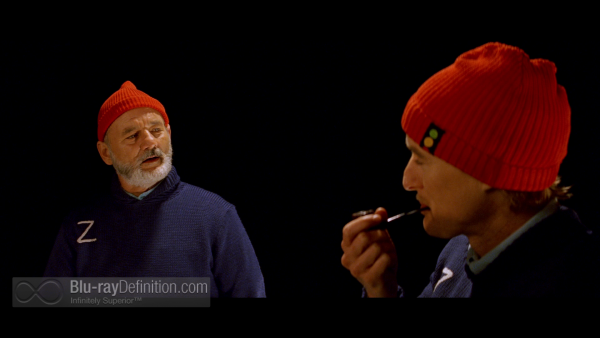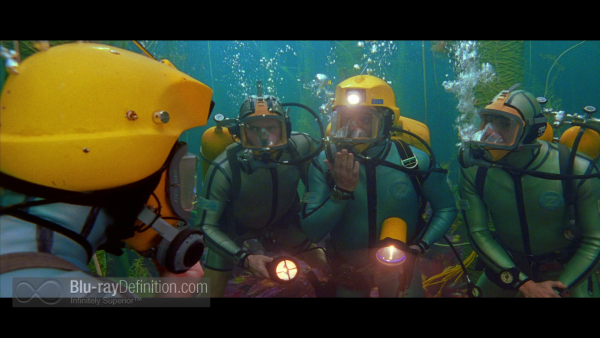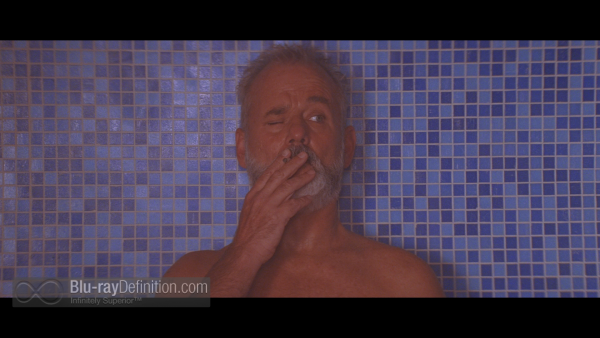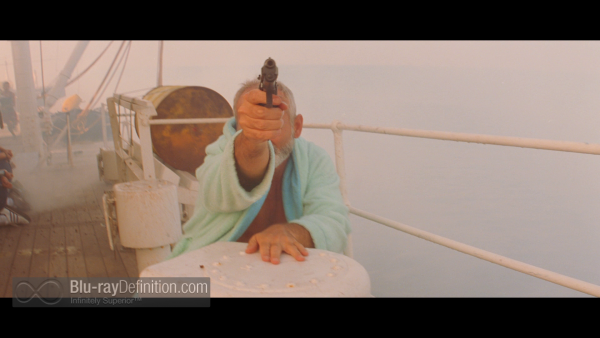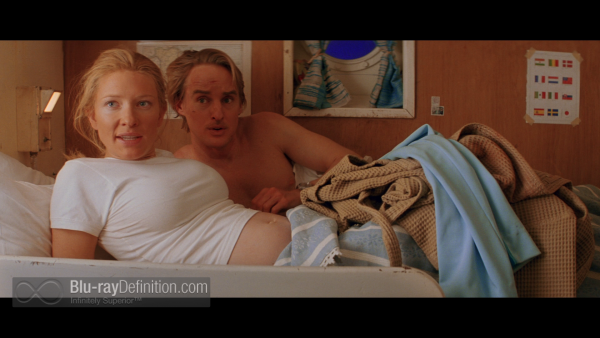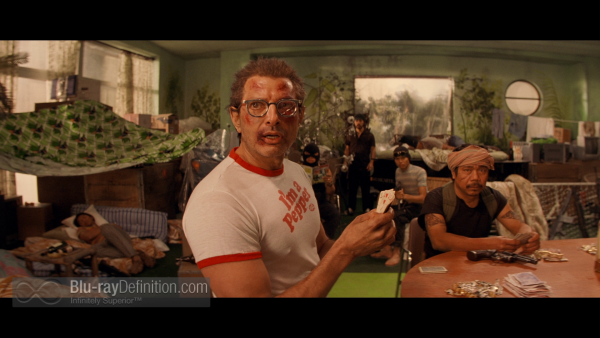 [amazon-product]B00IGK6TLA[/amazon-product]