August 25, 2021.  This month sees the launch of the new 800 Series Diamond loudspeakers that feature seven models, beginning with the two-way 805 D4 stand-mount speaker and joined by a series of three-way floor standing models, including the 804 D4, 803 D4, 802 D4, and its flagship the 801 D4. For home theater use, the HTM81 D4 and HTM82 D4 provide a pair of high-performance center channel speakers to complete the range. Every new model in the range combines hundreds of detail improvements plus several entirely new technologies to create the most transparent, detailed, and natural-sounding series of loudspeakers Bowers & Wilkins has ever produced.
The first and most obvious change is the addition of a Satin Walnut finish to the line-up that joins the established selection of Gloss Black, White and Satin Rosenut. Every stereo model in the range also enjoys a significantly upgraded cabinet design with an all-new rigid, cast aluminum top section – replacing the previous wooden version – to offer even greater stiffness and thus improve cabinet quietness still further. In a luxurious touch, the profile of the new aluminum top is finished in 'Leather by Connolly' – in black for dark cabinets (Black, Satin Rosenut) and light grey for lighter finishes (White, Satin Walnut).
Every model in the range adopts a revised version of the iconic Solid Body Tweeter-on-Top housing, with a new, elongated tube-loading system to produce an even more open sound for high frequencies. This supremely stiff enclosure deftly resists unwanted resonance and is an exceptional acoustic form – especially when combined with a new two-point decoupling system that isolates it from the rest of the loudspeaker more effectively than ever.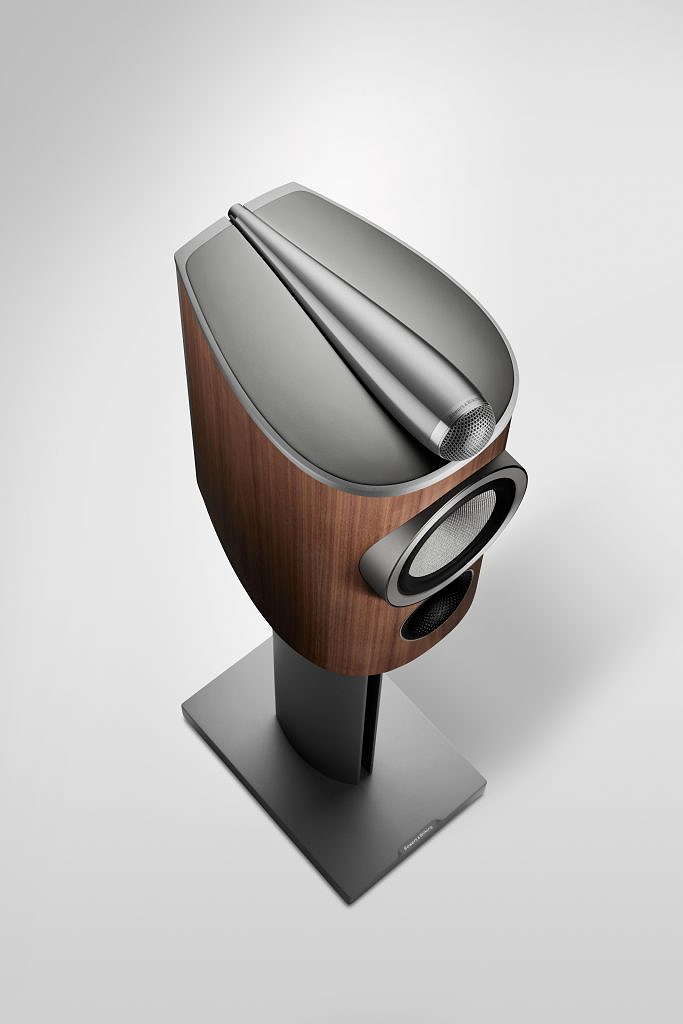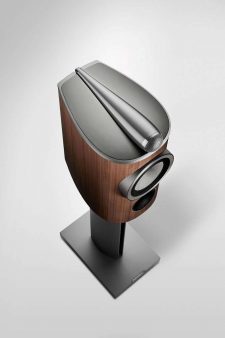 Finally, the range introduces three entirely new cabinet forms. The 805 D4 and 804 D4 stereo models adopt the reverse-wrap cabinet design first introduced in 2015 for the larger speakers in the series. This new form reduces the profile of each cabinet's front baffle while dramatically increasing the overall rigidity of the complete system. It also allows crossovers to now be mounted in dedicated spaces on the rear of each speaker, housed behind the rigid aluminum spines. The 804 D4 builds on the potential of its new configuration by adding a downward-firing port with an integral aluminum plinth – again, much like the form used by the larger floor standing speakers in the range. Alongside the 805 D4 and 804 D4, the all-new HTM82 D4 center speaker adopts the reverse-wrap cabinet.
The Bowers & Wilkins 800 Series Diamond goes on international sale September 1, 2021
The new loudspeaker and accessory line-up with their respective prices in USD include:
801 D4  –$35,000/per pair
802 D4 —$26,000/per pair
803 D4 —$20,000/per pair
804 D4–$12,500/per pair
805 D4–$8,000/per pair
HTM81 D4–$7,500
HTM82 D4 –$5,500
FS-804 D4–$1,200: Floor stand for 805 D4
FS-HTM D4–$800: Center channel stand for HTM81 D4 or HTM82 D4
For more information about the new 800 Series Diamond models, please visit bowerswilkins.com