– –
The Series
[Rating:5/5]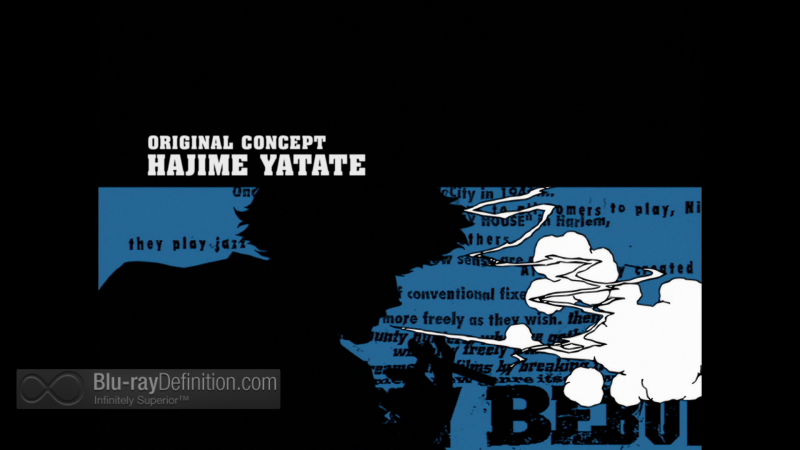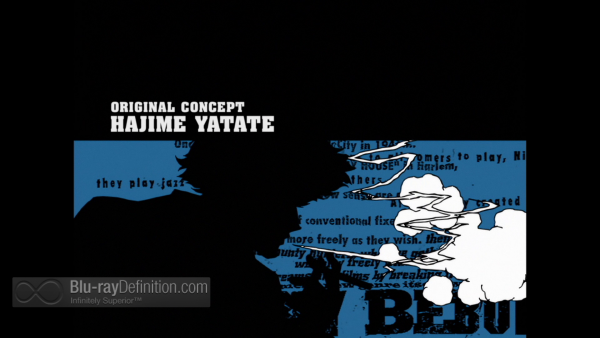 In 1998, the anime series Cowboy Bebop (カウボーイビバップ) hit like a firestorm and, similar to Ghost in the Shell just three years earlier, changed the face of anime forever. The hip sci-fi adventure comedy developed by Sunrise featured a Jazz-inspired score by composer Kanno Yoko, and, from the opening animation credit sequences under the song "Tank!", heavily influenced by the Japanese New Wave films of the 1960s from Suzuki Seijun (Tokyo Drifter; Branded to Kill), announced its arrival as a series to be reckoned with.
The story follows a motley crew of misfits in 2071 who make their living as bounty hunters in a future where people have populated the entire solar system, but a disaster has left the Earth uninhabitable and a growing wealth gap between the rich and poor has led to a rise in crime syndicates. Aboard the old but faithful ship, the titular Bebop, is where Spike, the deadly hero with a mysterious past; Jet Black, the elder statesman with a metal arm, a past in law enforcement, and gruff exterior; Faye Valentine, the femme fatale with a taste for the good life, a past she cannot remember, and a knack for making enemies; Ed, a young genius hacker girl; and Ein, a genetically modified super-genius English Corgi, make their stand against the thieves, lowlifes, and generally deadly bounties they must roundup to afford their fuel and their next meal.
To call the series groundbreaking would be an understatement. From the powerful, mature story arc, typical of Japanese storytelling, to the impressive animation and incredible voice acting for both Japanese and English voice casts (the latter being an exception, rather than a rule for anime series), Cowboy Bebop didn't just break the rules, it set its own. It would be impossible to watch the series and not see its influence on such future productions as Joss Whedon's Firefly, for example, which would run only two years after Cowboy Bebop, or even the less obvious Samurai Champloo, whose mixture of chambara and jazzy hip-hop surely must have been influenced by the free-flowing, jazz-influenced world of Cowboy Bebop.
Editor's Note: We should point out there are three versions of this series being released to Blu-ray by FUNimation. A standard edition (reviewed here) a FUNimation exclusive edition available exclusively from FUNimation's website, and an Amazon Exclusive edition. Disc content is identical across all releases, but some included extras vary.
Video Quality
[Rating:4.5/5]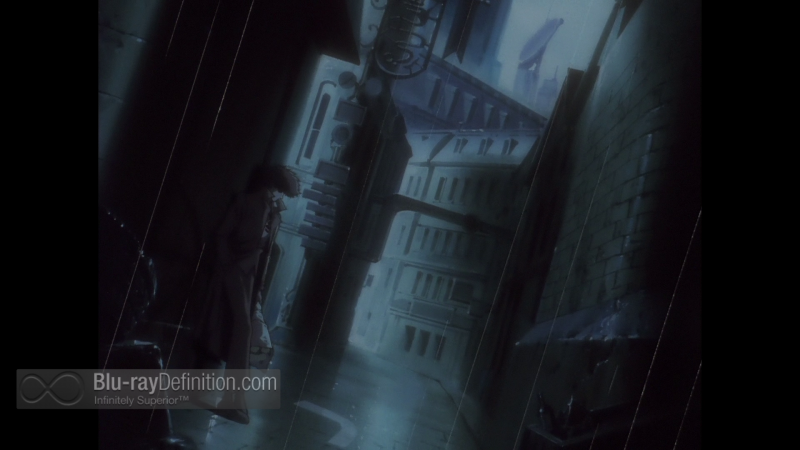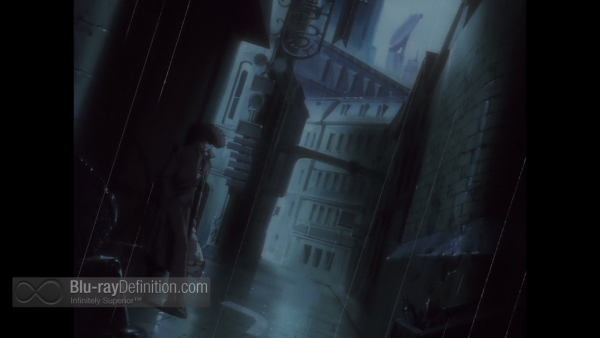 Cowboy Bebop hails from an era in the late 1990s when many anime series were still being produced on film. As such, this transfer of the series to Blu-ray, in an AVC/MPEG-4 1080p encodement, doesn't have that pristine, digital look that so many series have today, but the image has been cleaned up well while retaining an organic, film-like appearance. There's a very thin layer of grain present and only the slightest appearance of scratches and specks of dirt that show up. Colors look good, especially the primaries in Faye Valentine's clothing, and other areas like fire-reds in explosions and such. No issues with color banding or aliasing can be spotted.
Audio Quality
[Rating:4.5/5]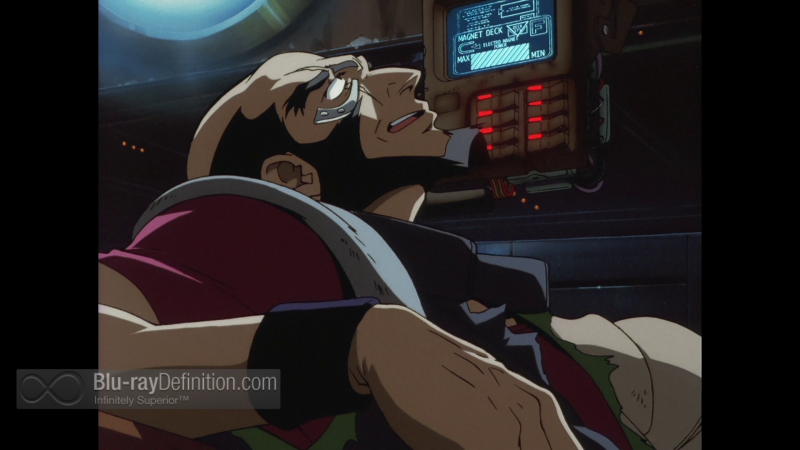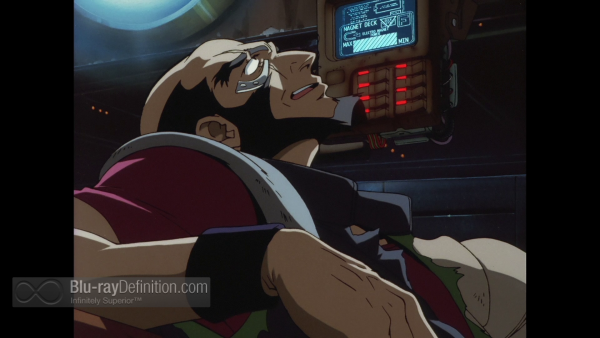 Both Japanese-language and English dub soundtracks are provided in Dolby TrueHD 5.1 mixes in this Blu-ray set from FUNimation. Not only do they both convey the Jazz-inspired musical score by Kanno Yoko with great clarity, musicality, and dynamics, but we also get a wonderful sense of space in the directional panning of sound effects and dialogue across the front three channels, solid, discrete sound effects that move through the surround channels, deep low end extension, and lush ambience.
Supplemental Materials
[Rating:4/5]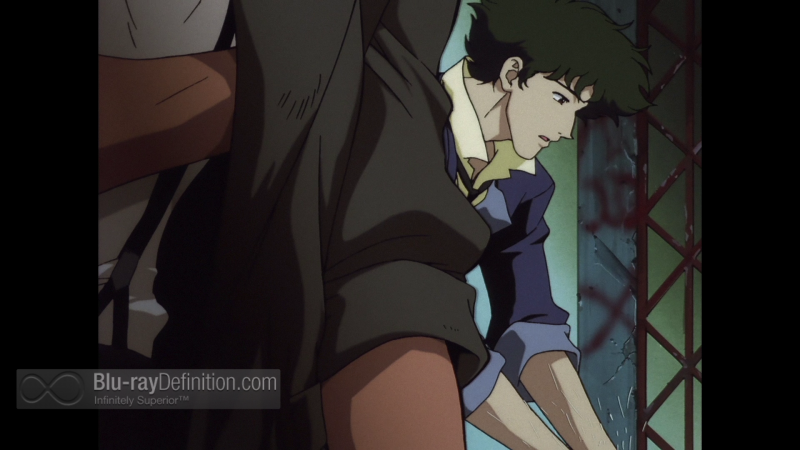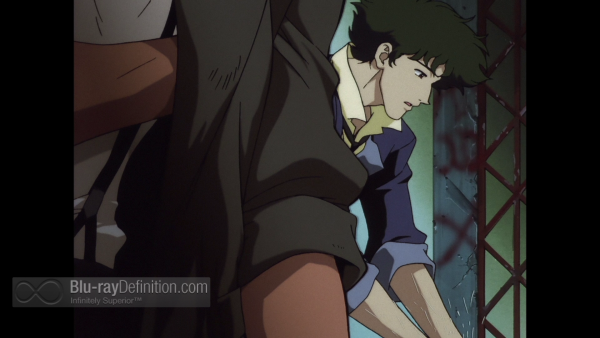 The set is stuffed with audio commentaries from Japanese and English voice cast and crew, interviews, and a Bonus Disc with a roundtable and more.
Session #1 Audio Commentary with Koichi Yamadera (Spike) abd Unsho Ishizuka (Jet)
Session #5 Audio Commentary with Wendee Lee (Faye) and ADR Producer Yutaka Maseba
Session #10 Audio Commentary with Wendee Lee (Faye) and ADR Producer Yutaka Maseba
Session #17 Audio Commentary with Director Shinichiro Watanabe and Composer Yoko Kanno
Session #24 Audio Commentary with Megumi Hayashibara (Faye) and Aoi Tada (Ed)
Cowboy Bebop Session #0 (1.33:1; SD: 00:22:31)
Interview with Wendee Lee (English Voice of Faye Valentine) (1.33:1; SD; 00:08:48)
Interview with Cartoon Network Producer Sean Akins (1.33:1; SD; 00:04:07)
Original Opening Song
Original Closing Song
Original Closing Song Ep. 13
Original Closing Song Ep. 26
Textless Opening Song
Textless Closing Song
Textless Closing Song Ep. 13
Textless Closing Song Ep. 26
U.S. Trailer (1.33:1; 1080p/24; 00:01:38)
FUNimation Trailers
Bonus Blu-ray Disc:
Memo from Bebop: The Dub Sessions Remembered (1.33:1; 1080p/24; 01:34:48)
EIN's Summer Vacation (1.78:1; 1080p/24; 00:01:01)
"Tank!" Full-Size Music Clip (1.33:1; SD: 00:03:36)
"Tank!" Club Remix Music Clip – UK Version (1.33:1; SD: 00:04:42)
Dinner Aboard the Bebop (1.78:1; 1080p/24; 01:07:39) – The English voice cast get together for a meal and reminisce about their work together on the series.
The Definitive Word
Overall:
[Rating:4.5/5]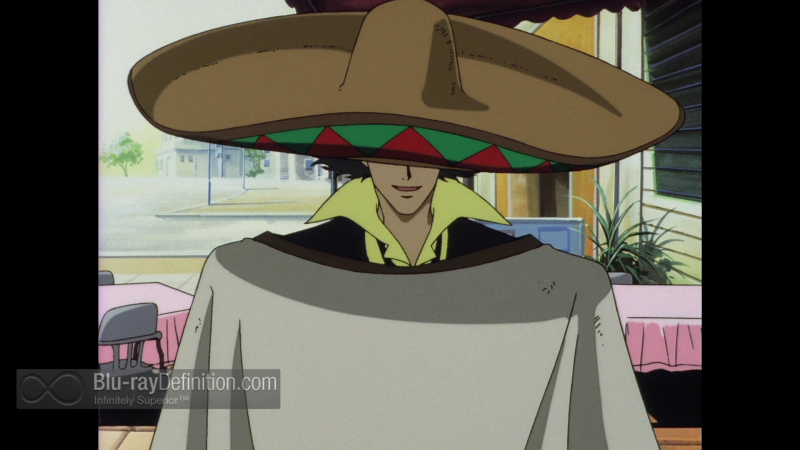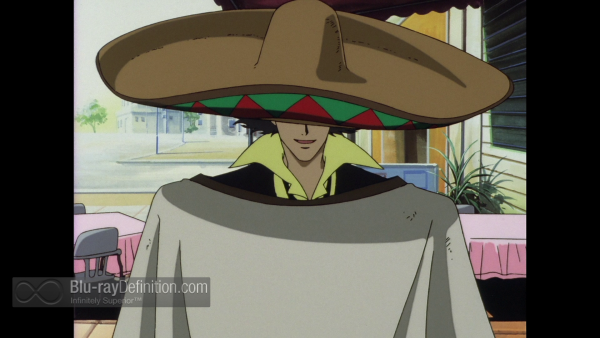 Cowboy Bebop has often been called a gateway drug for many people in the early-2000s in the wider world of anime. I don't know if it qualifies as such for me, considering I'd been exposed to anime at a much younger age with such classics as Speed Racer, for instance. I do remember it and Ghost in the Shell, along with Ayane's High Kick, reigniting my passion in the genre. It can again, however, be an influence on a new generation in this fine Blu-ray package from FUNimation.
Additional Screen Captures
[amazon-product]B00NP06DJE[/amazon-product]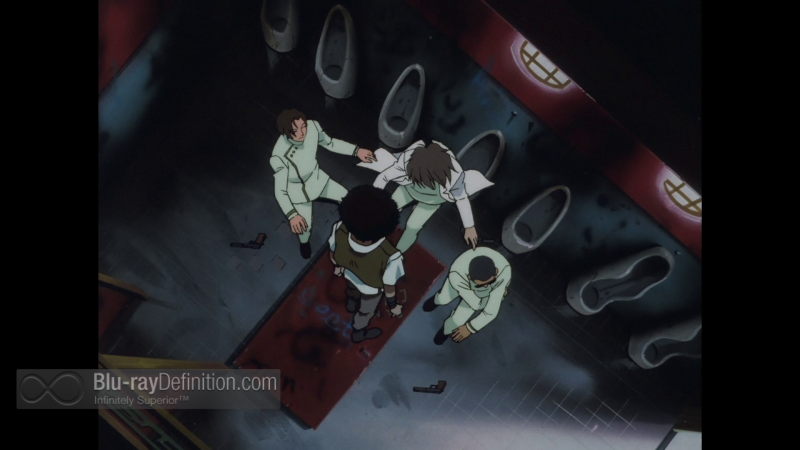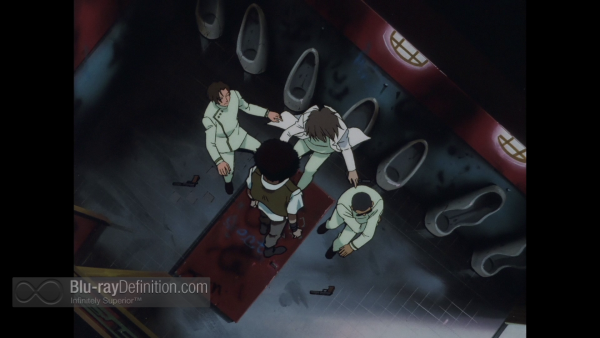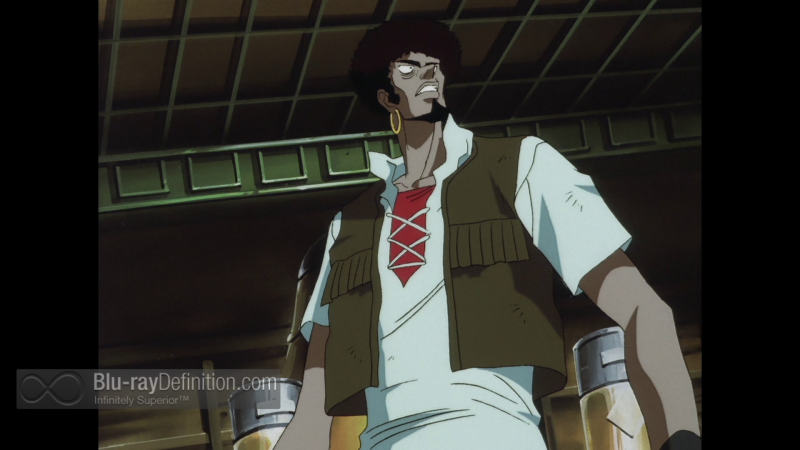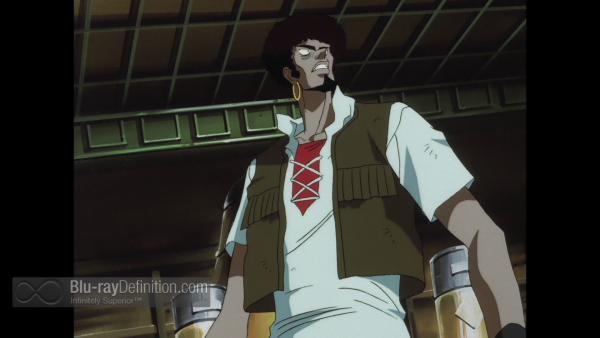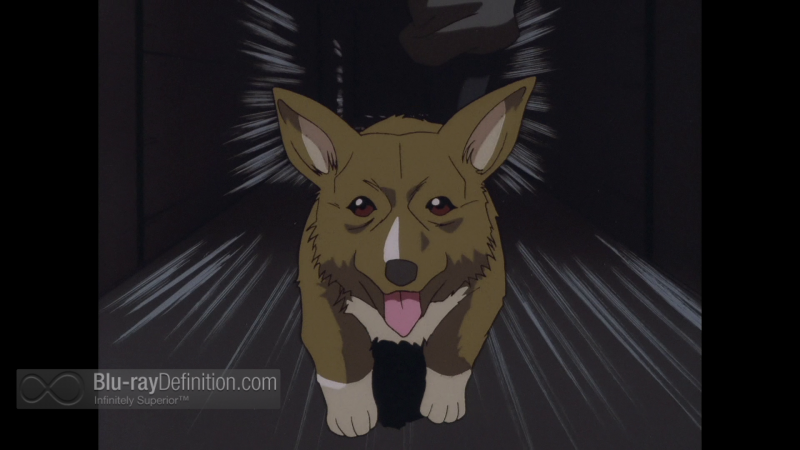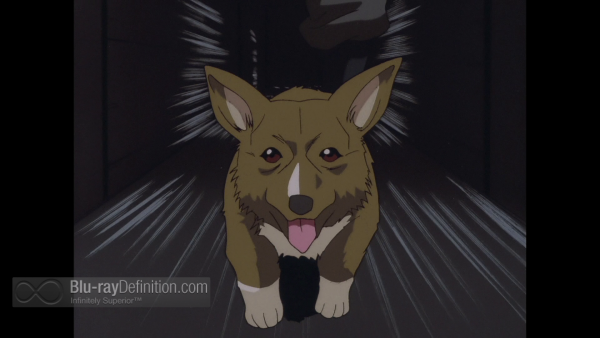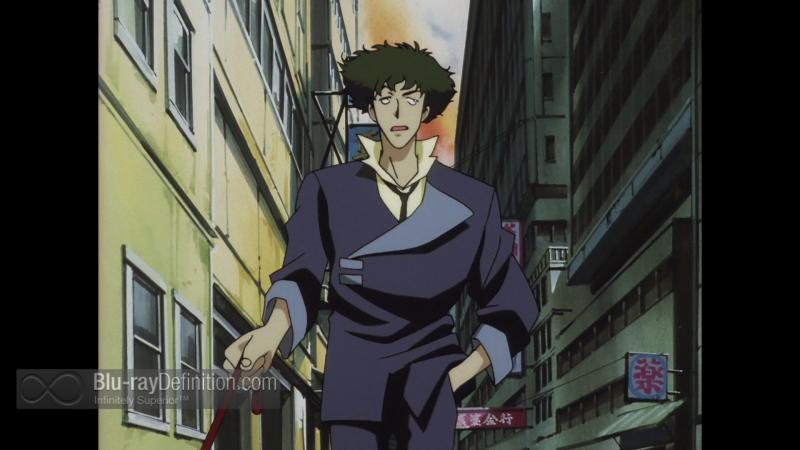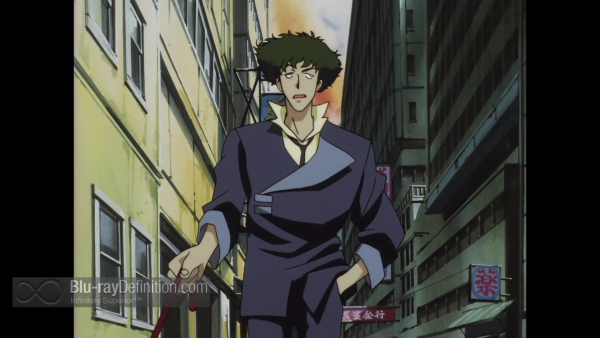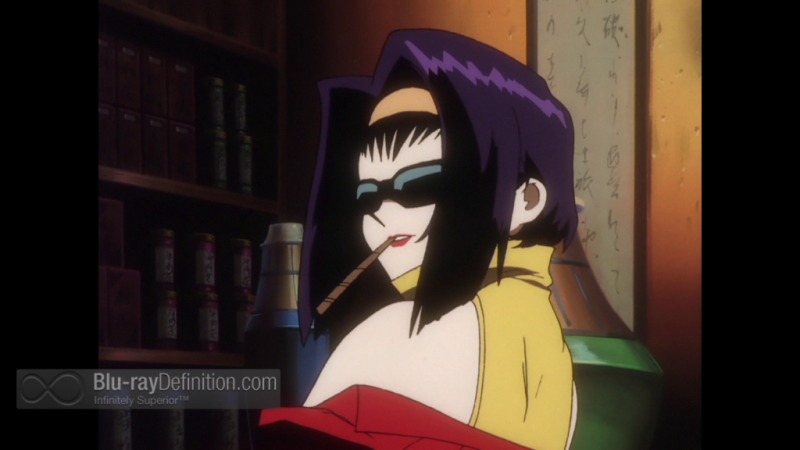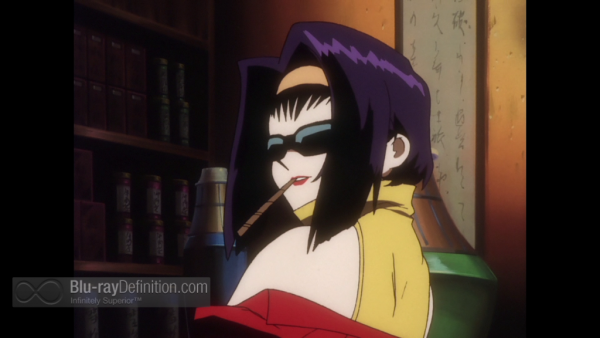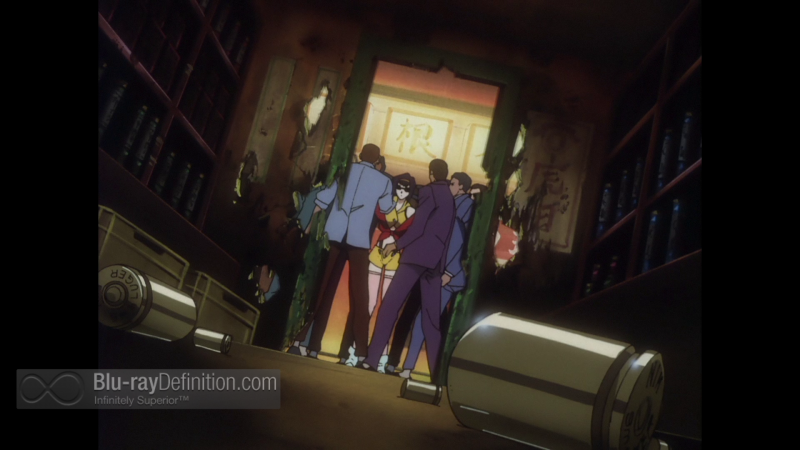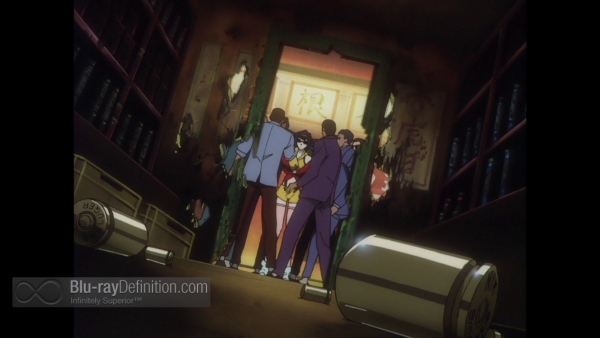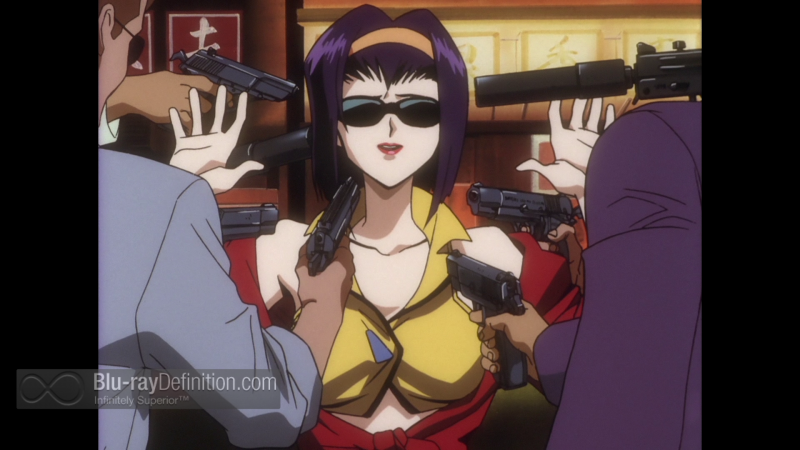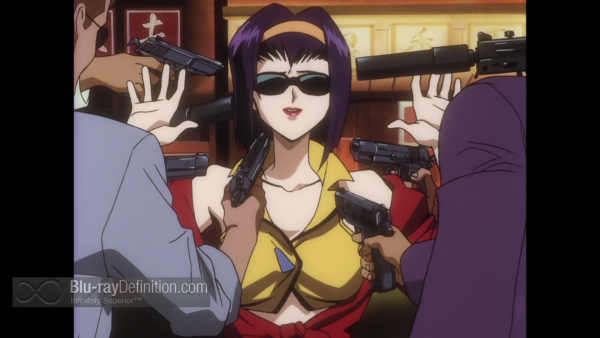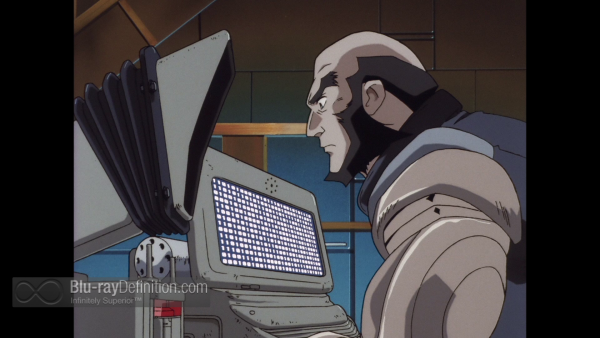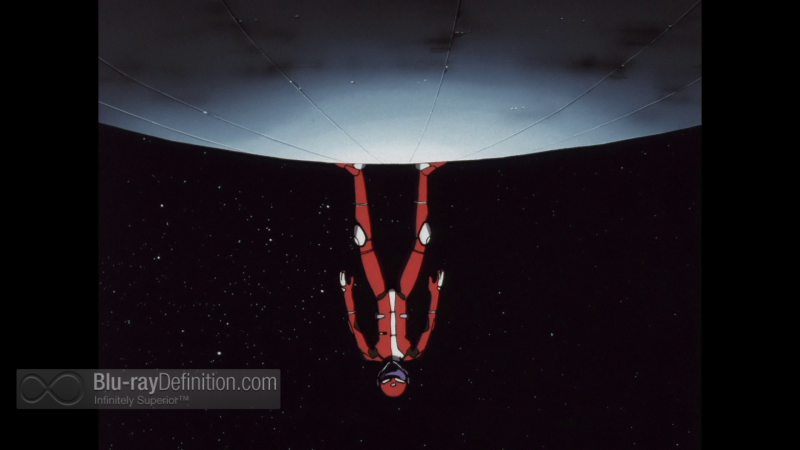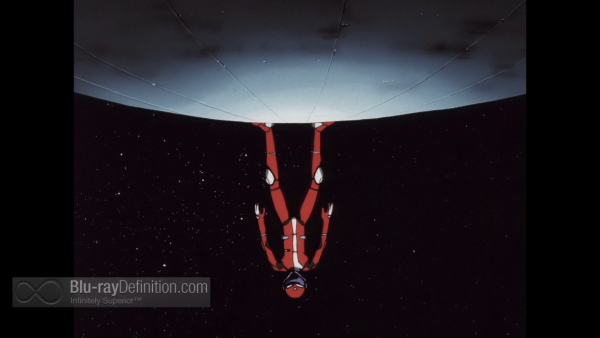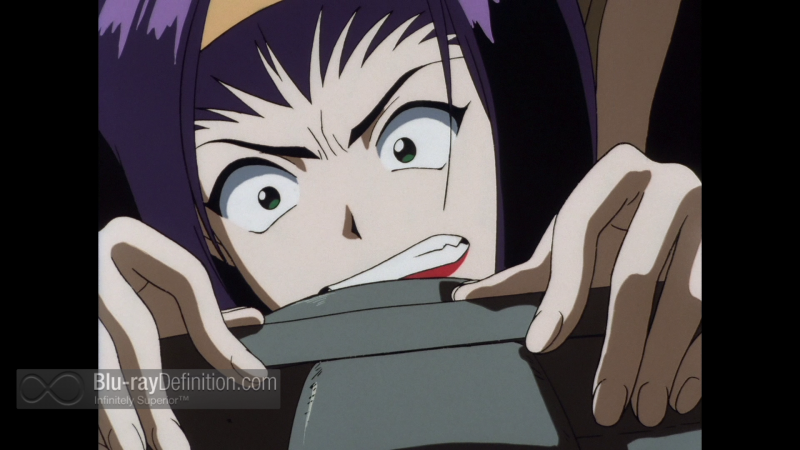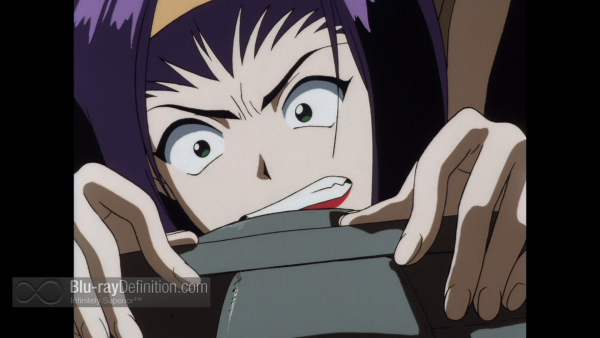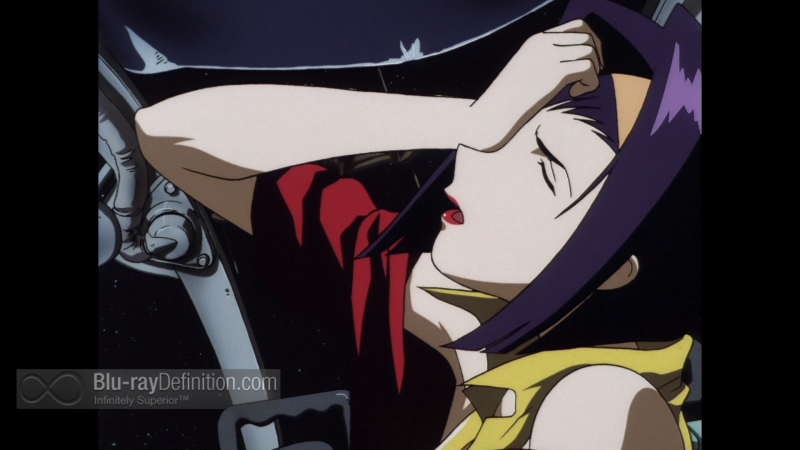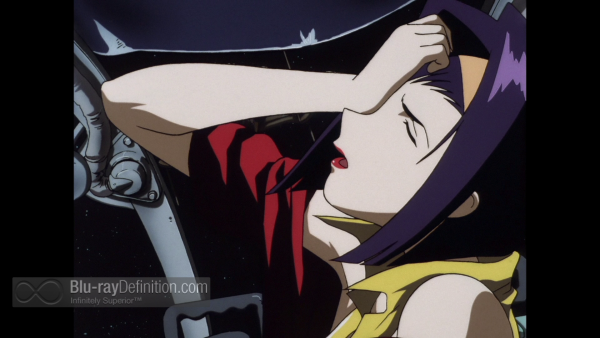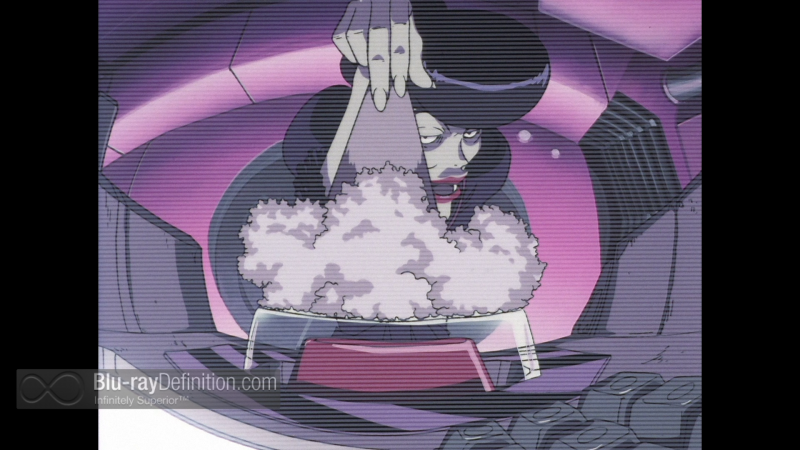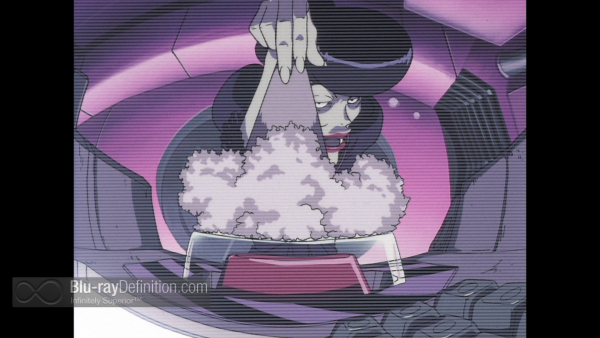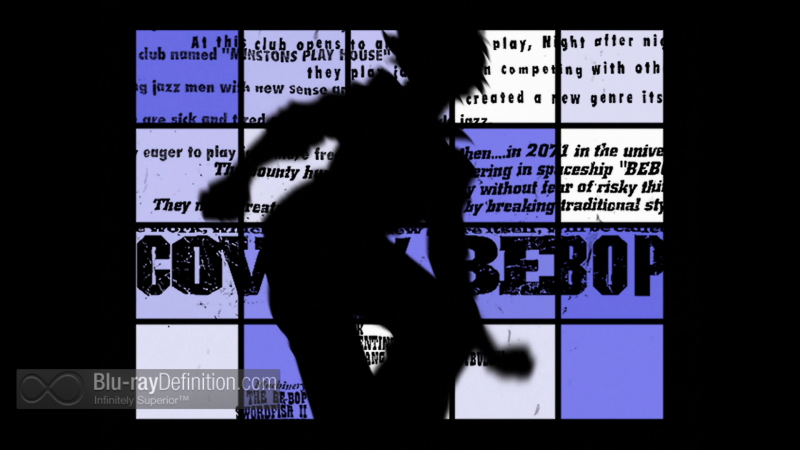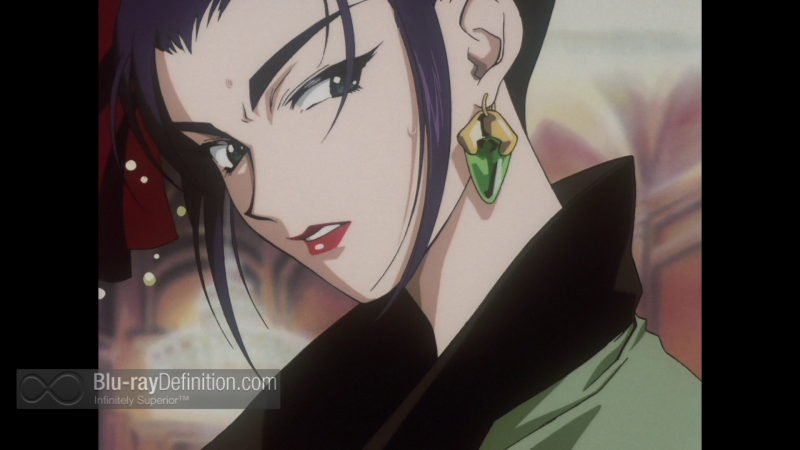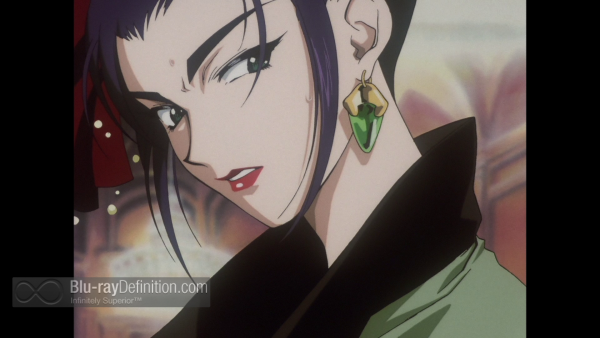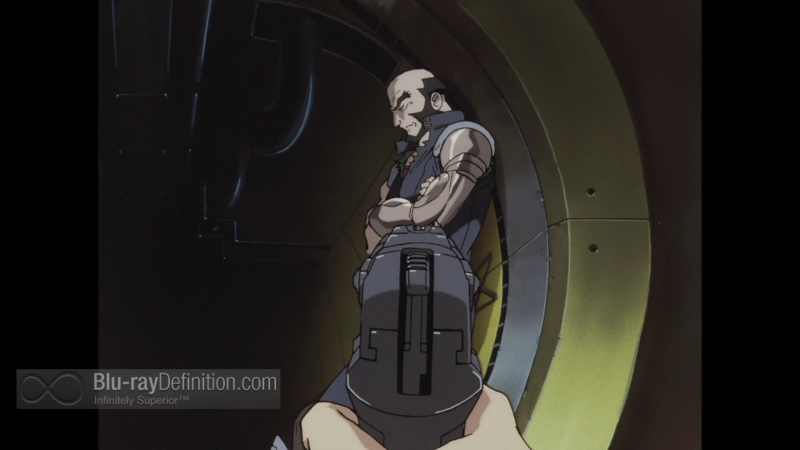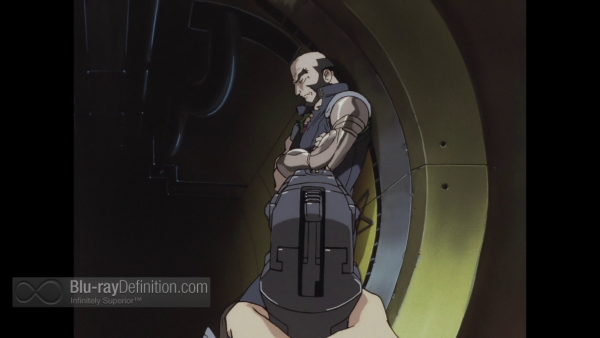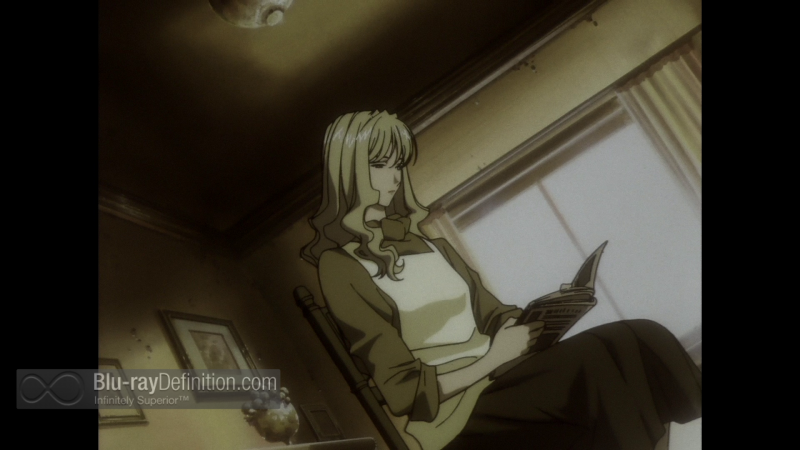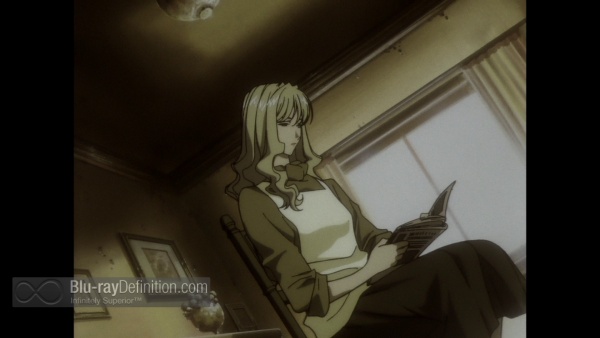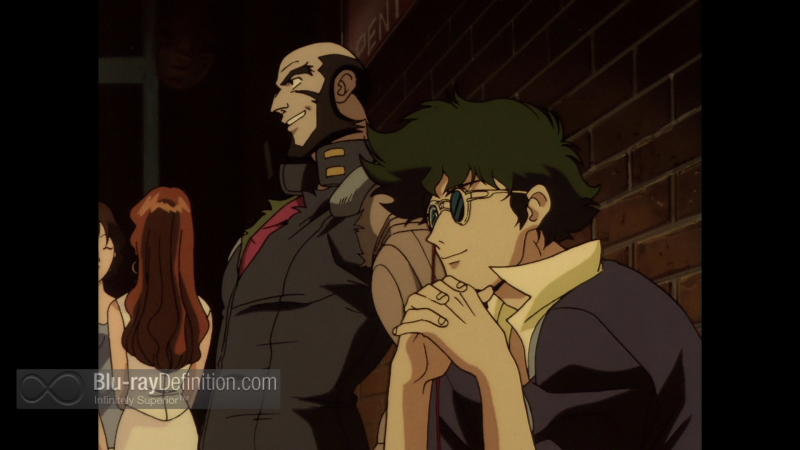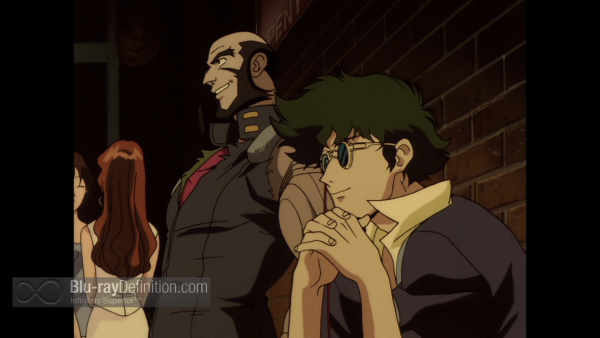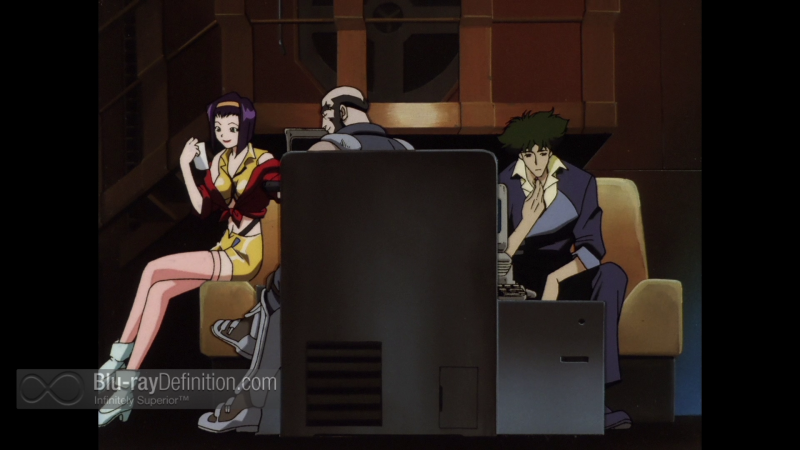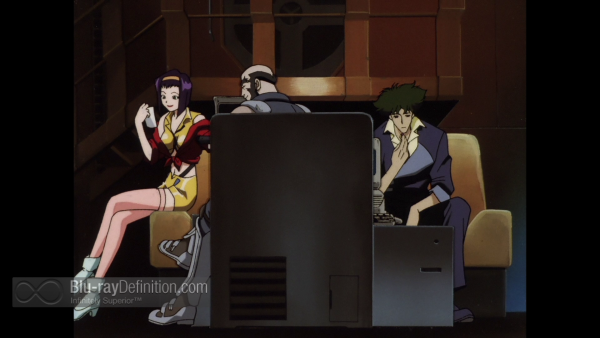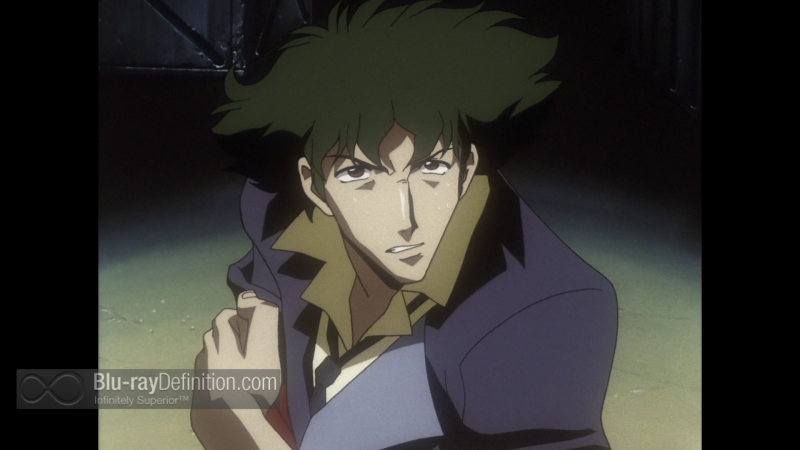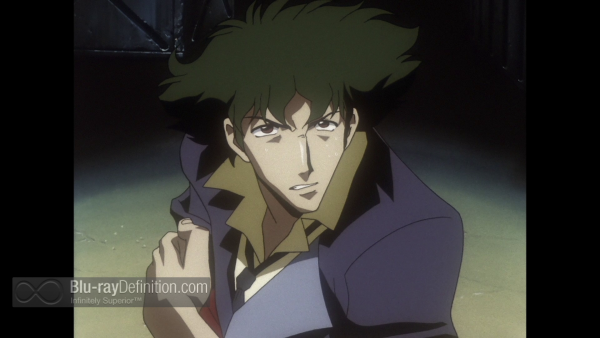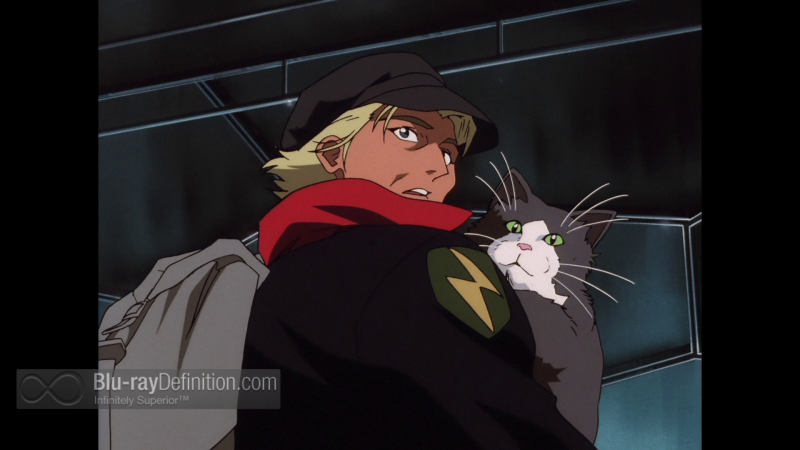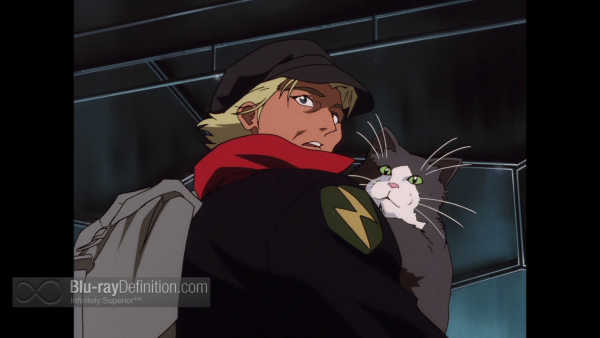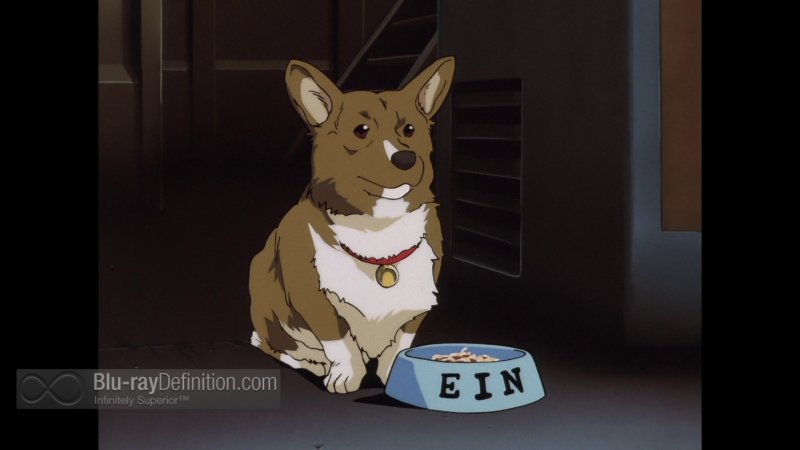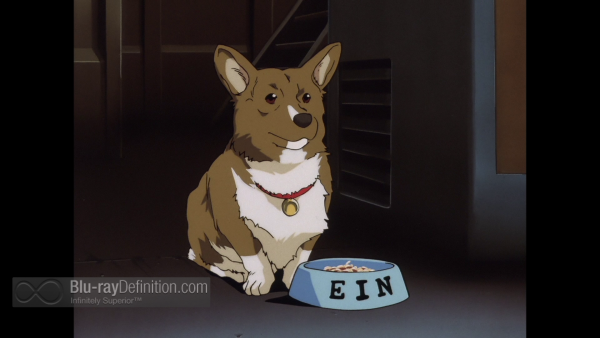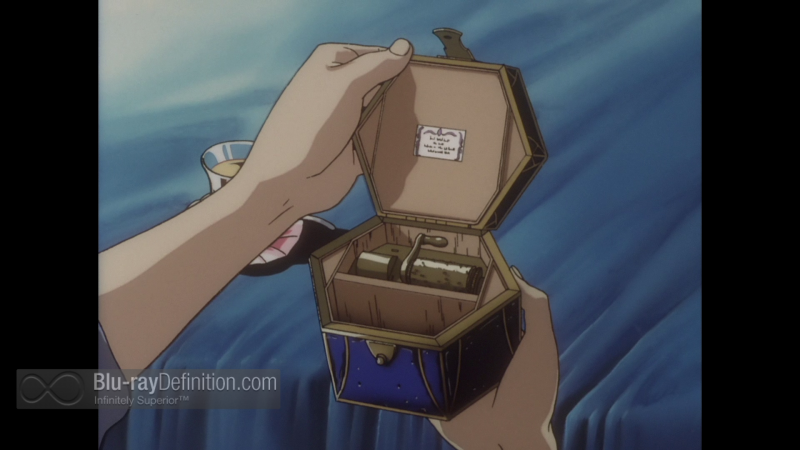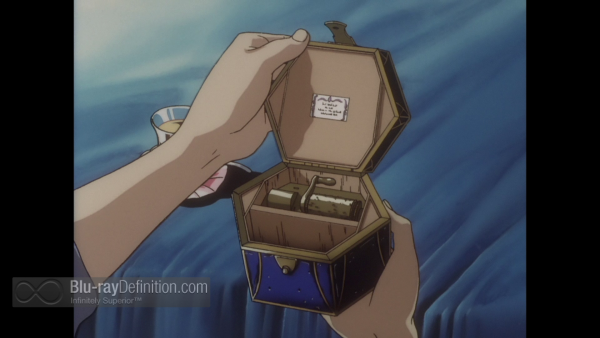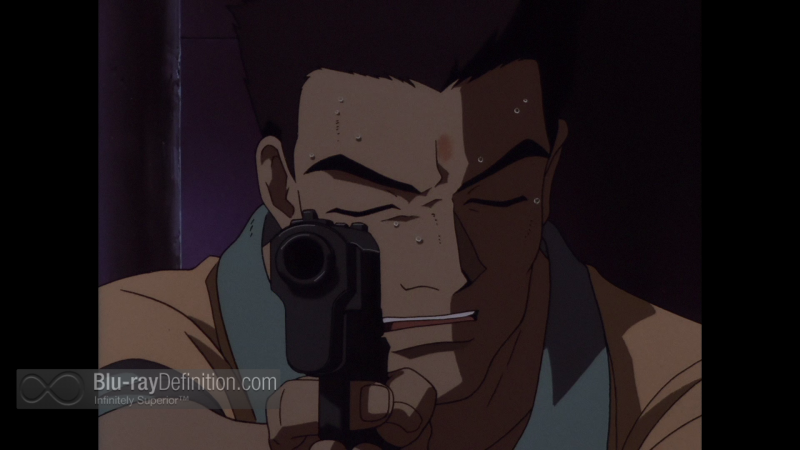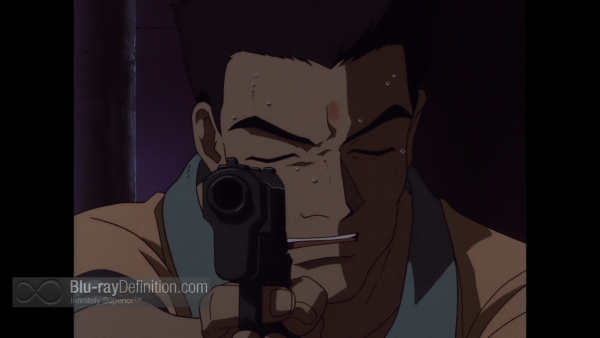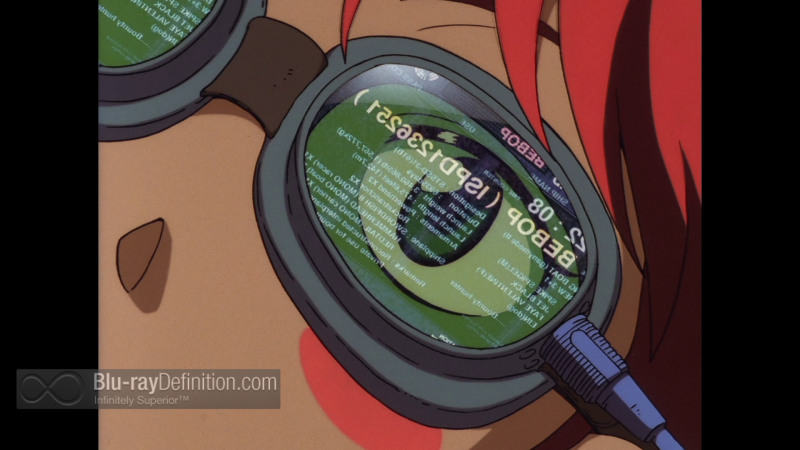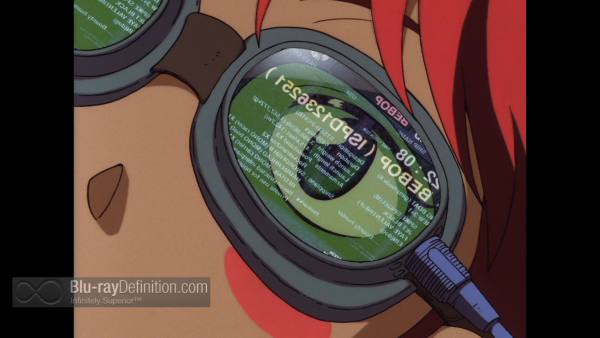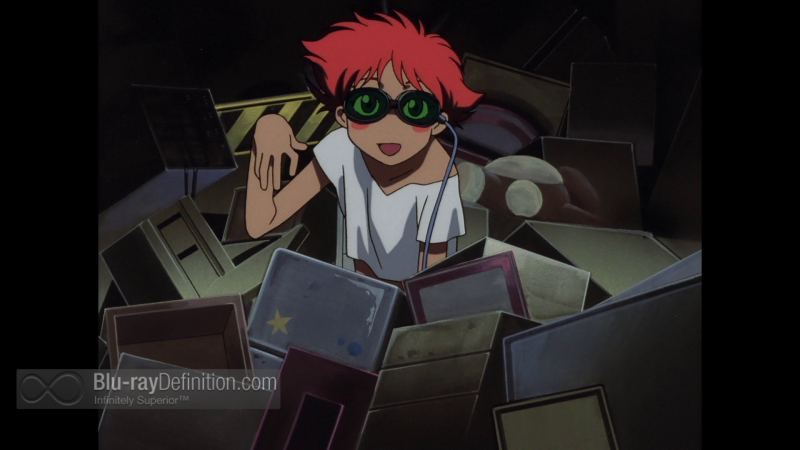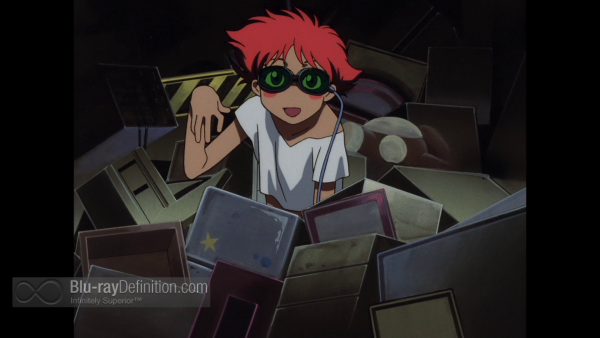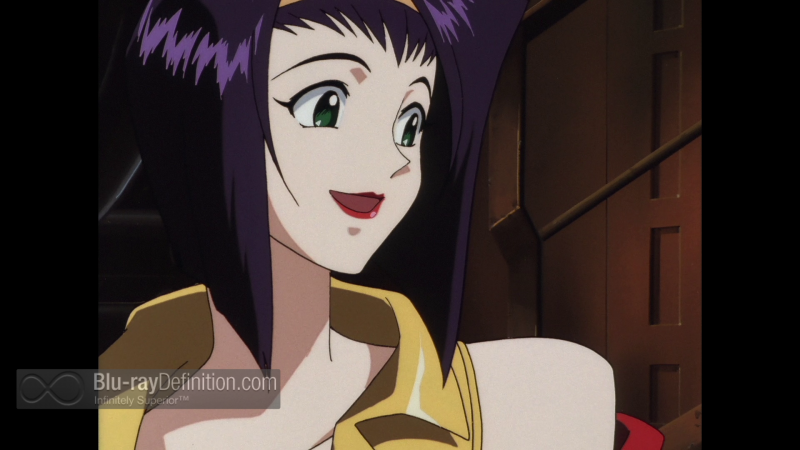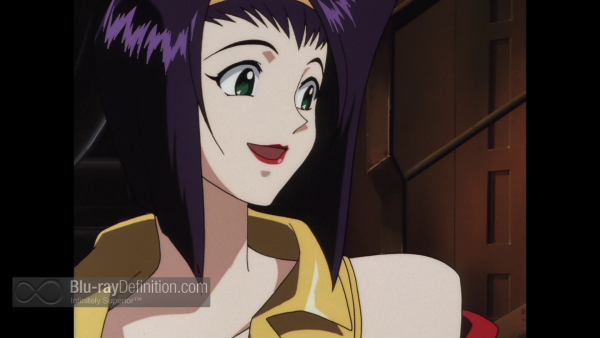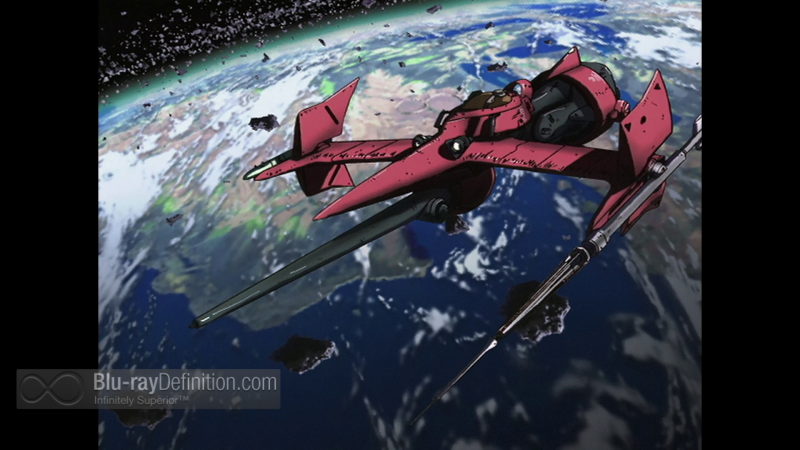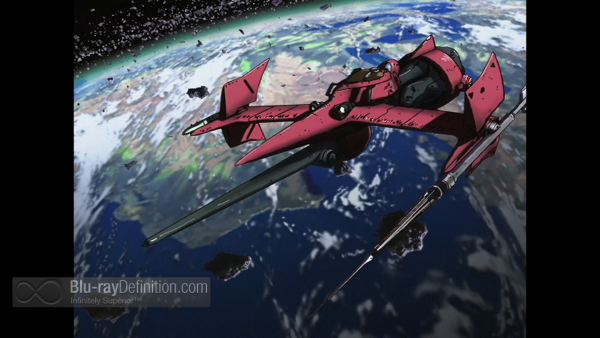 [amazon-product]B00NP06DJE[/amazon-product]