– –

The Series
[Rating:3/5]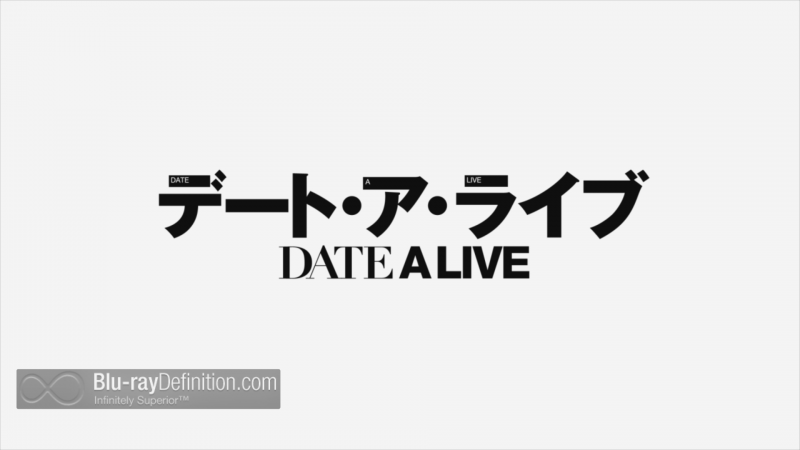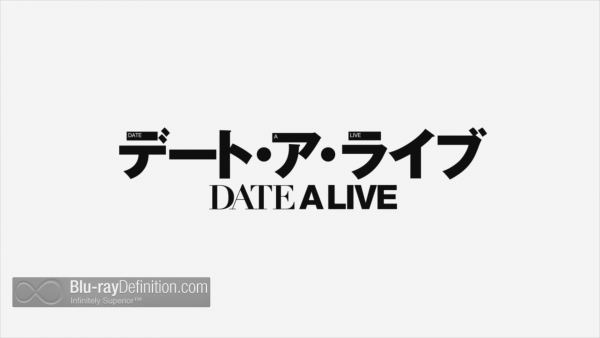 Date A Live (デート・ア・ライブ) is an action sci-fi/fantasy shōnen series taken from the Japanese light novel series written by Tachibana Kōshi and illustrated by Tsunako. With elements of ecchi, harem, brother/sister moe, and mild fan service, this action-packed series revolves around sixteen-year-old high school student Itsuka Shidō.
It's set 30-years after a devastating series of "spatial quakes" centered around Japan caused major disruptions and killed many people unsuspectingly. Since that time, the spatial quakes have settled down, but smaller ones have continued to appear on and off and the citizens have developed a system of warnings and shelters to escape from the destructive power of these anomalies. On a normal school morning, after promising to meet his younger sister Kotori for lunch and heading off to school, a spatial quake erupts, and Shidō's, afraid that his sister is waiting for him at their designated meeting place, rushes out of the underground shelter to save his sister. That's when he discovers the truth about the quakes. He sees an amazing battle taking place between an unusual girl in armor and another group of girls fighting against her. She is the one who caused the quakes. In fact, the spatial quakes are caused by beings known as Spirits who just appear out of nowhere, and then return to their own world. Two rival, top-secret groups are fighting to stop them, one of them, headed up by Shidō's younger sister, wants to work with the Spirits, interact with them, and find a way to neutralize them. The other group, a heavily militarized special ops force in which one of Shidō's classmates, the strange, beautiful, genius Tobiichi Origami is a member, simply wants to eliminate them.
Of course, Shidō gets caught in the middle, and since his little sister is the head of the group Ratatoskr, he gets recruited to stop the Spirits – by dating them. Their plan is use an elaborate, globally connected dating sim to help Shidō date and win over the Spirit by charming them, and then sealing away their powers with a kiss. He seems to be the only one who has this ability. And it works. First with the Spirit they call Princess, who turns out to be a quite a cute and fun, but insecure girl, whom Shidō names Tohka, for the day that he met her. The second Spirit he saves is one they call the Hermit. She's a diminutive and scared girl called Yoshino who uses a hand puppet she names Yoshinon as an alter ego through which she communicates more robustly. She refuses to fight when she is attacked, and this endears her to Shidō even more. But his easy ride may quickly be over when he runs into a Spirit that seems like she can't die, revels in killing people, and has her sights set on him.
When it comes to enticing graphics, great action sequences, and cute characters, Date A Live has it all in spades, but it loses points on what is a rather convoluted storyline that becomes increasingly difficult to follow and, frankly lacks some logic. Shidō is meant to be sealing away the power of these so-called Spirits, and, as an added plot device, must stay around them to keep them happy so their powers don't flow back into them (he's holding their power inside himself, apparently). Then, why is it that Tohka can still summon her Spirit armor and sword if her power is already sealed away? Also, why is DEM Industries, the militarized group bent on killing off the Spirits, agreeing to let all of these Spirits roam around free just because they've been sealed, supposedly? And the dating sim game that Shidō uses to navigate his way through the, admittedly wacky dates he goes on, is it strictly being used by Ratatoskr or re they piping it out to the wider public at large without its knowledge as they seem to hint at with one of Shidō's friends, Tonomachi Hiroto?
Too much left unanswered and too many plot holes spoil an otherwise funny and beautifully animated series. It's just too confusing.
Video Quality
[Rating:4.5/5]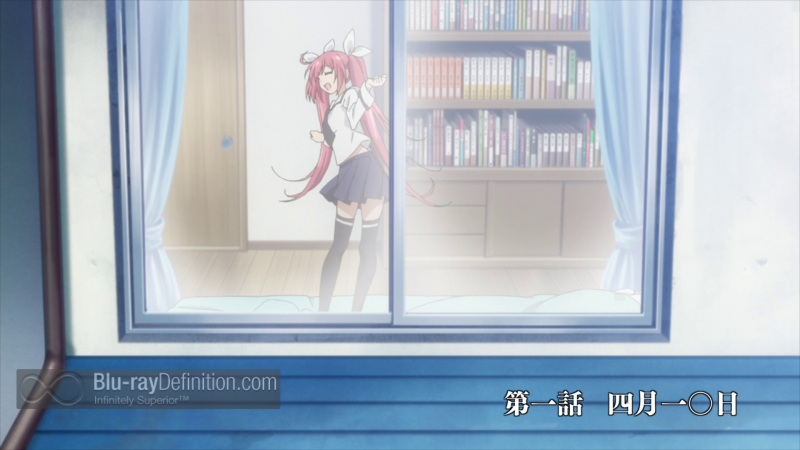 This is an impressive AVC 1080p encodement from FUNimation of the series' digital animation. The colors really look lively and vibrant and softness or anomalies aren't much of an issue.
Audio Quality
[Rating:3.5/5]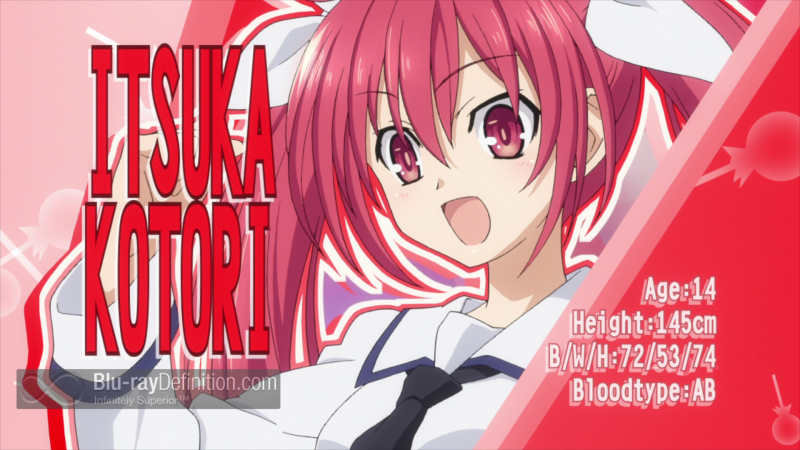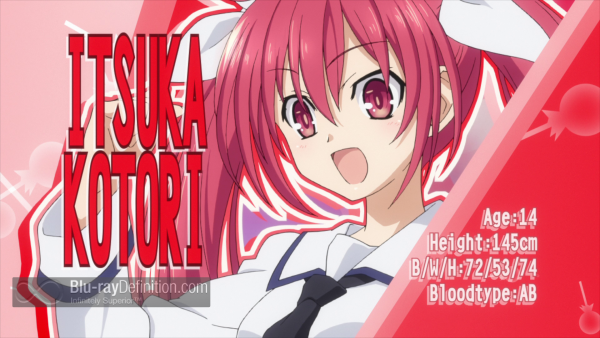 The original Japanese-language track is offered in Dolby TrueHD 2.0 stereo and the English dub in Dolby TrueHD 5.1. Neither one is very impressive from a sound standpoint, with a low mastering level and narrow dynamic range. That said, the voice casts are impressive and there are no issues with distortion or lack of clarity in the dialogue.
Supplemental Materials
[Rating:3.5/5]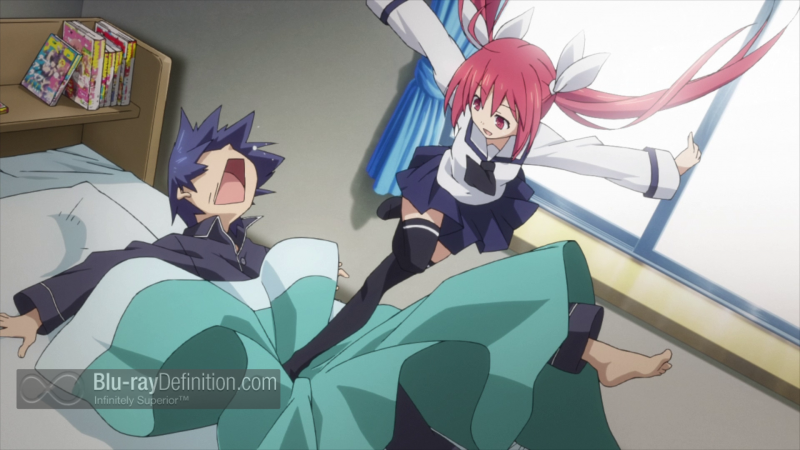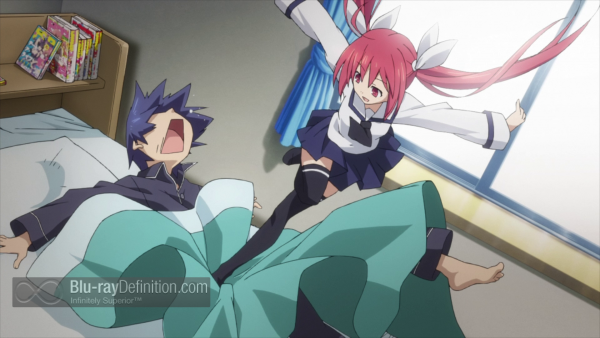 Episode 4 Commentary
Episode 7 Commentary
Promotional Video (1.78:1; 1080p/24; 00:03:14)
Season 2 Teaser (1.78:1; 1080p/24; 00:00:17)
Textless Opening Song "DateALive"
Textless Closing Song "Save the World"
Textless Closing Song "Strawberry Rain"
Textless Closing Song "Save My Heart"
U.S. Trailer (1.78:1; 1080p/24; 00:01:13)
FUNimation Trailers
The Definitive Word
Overall:
[Rating:3.5/5]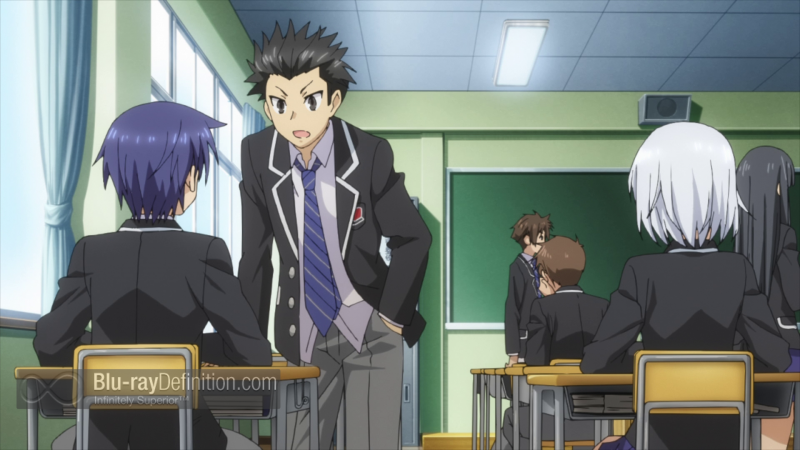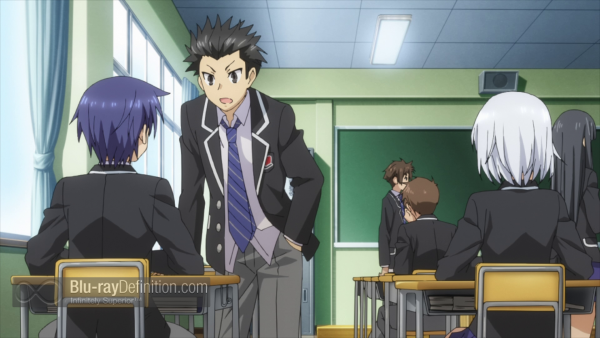 While Date A Live is enjoyable, it is confused and a bit jumbled in its plot, leaving it less than top notch. Perhaps some of these flaws are fixed in the second season, as yet to air in the United States. One can hope, because there's a lot of potential here.
Additional Screen Captures
[amazon-product]B00J49R0MY[/amazon-product]
[amazon-product]B00J49R0Z6[/amazon-product]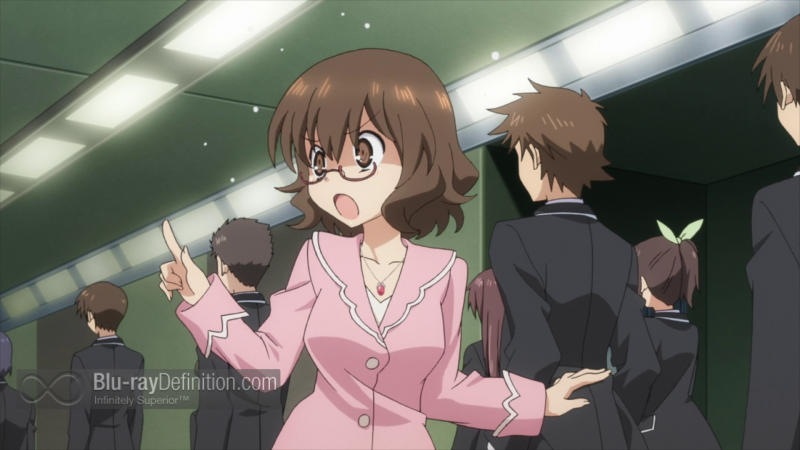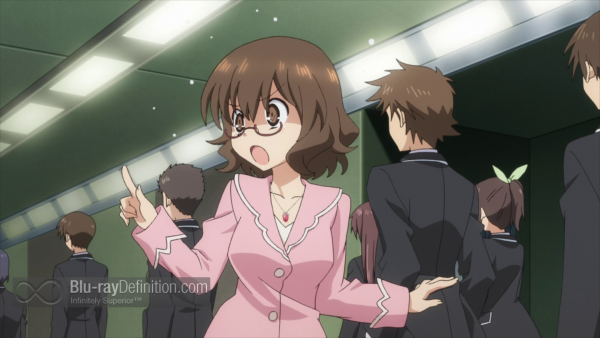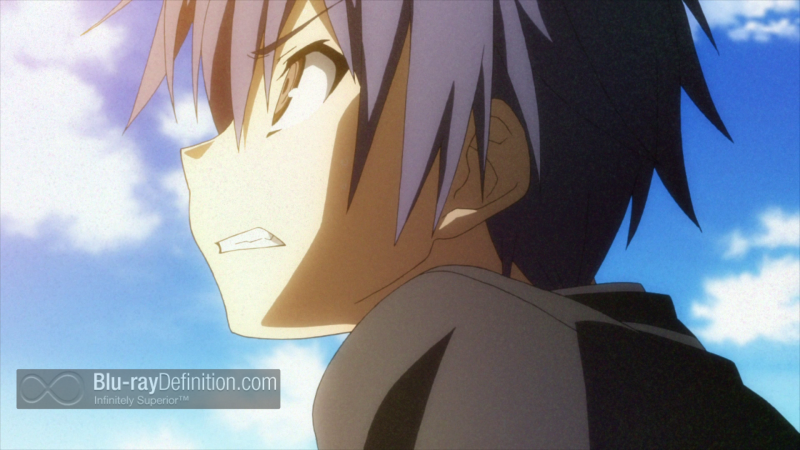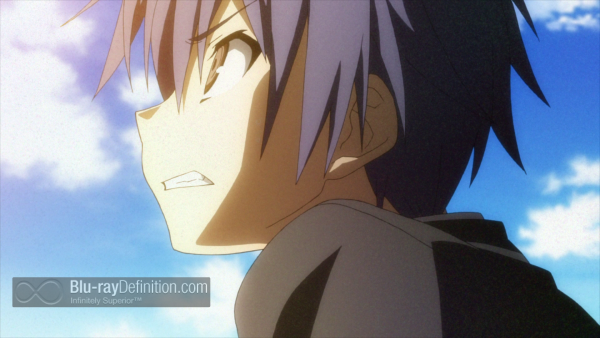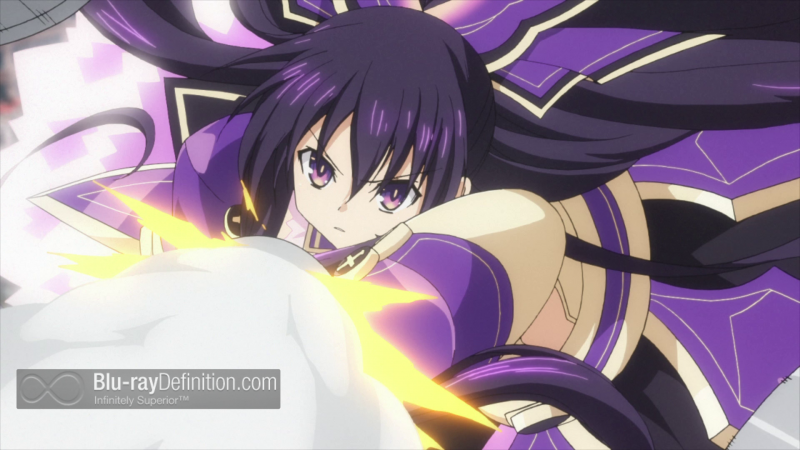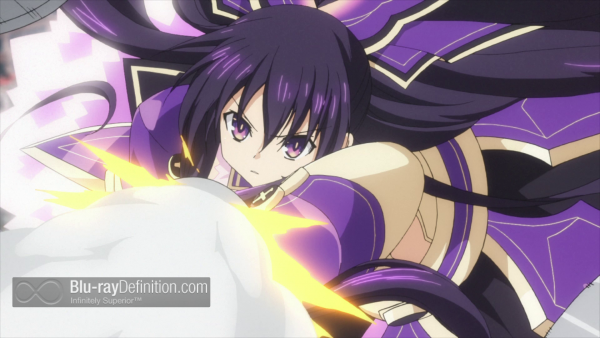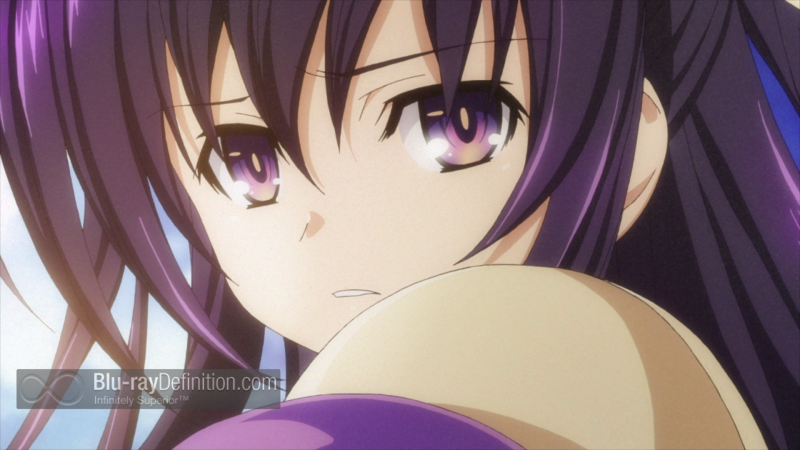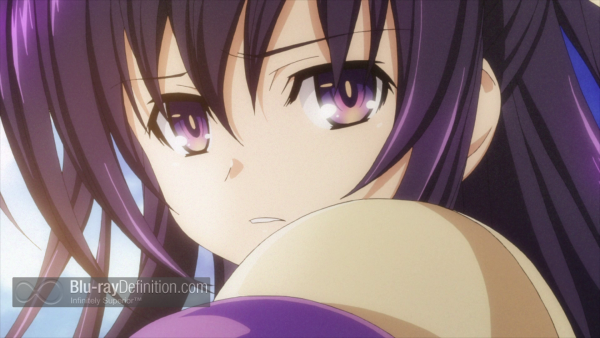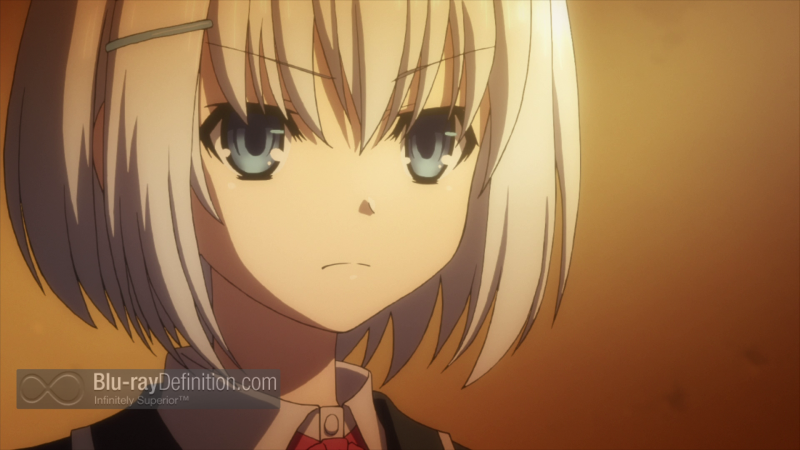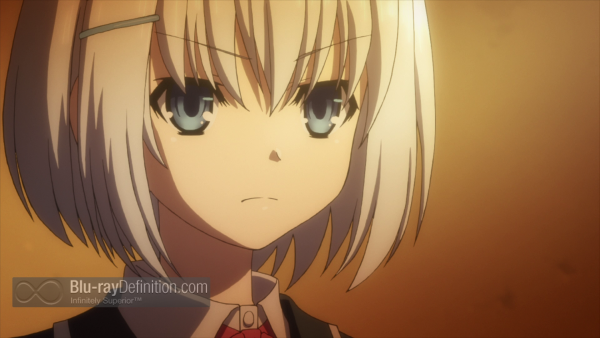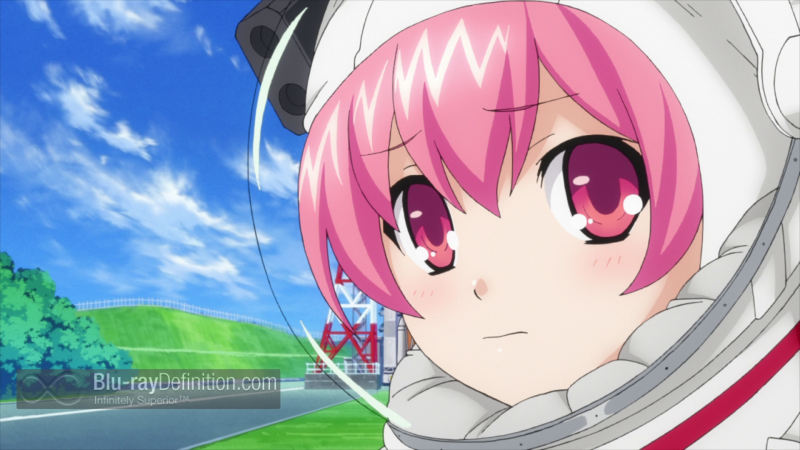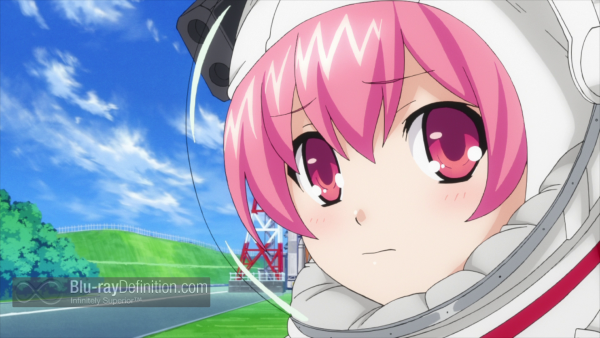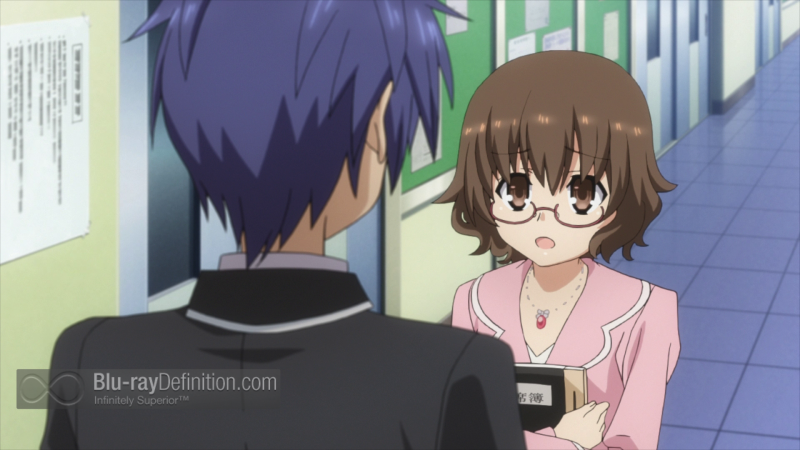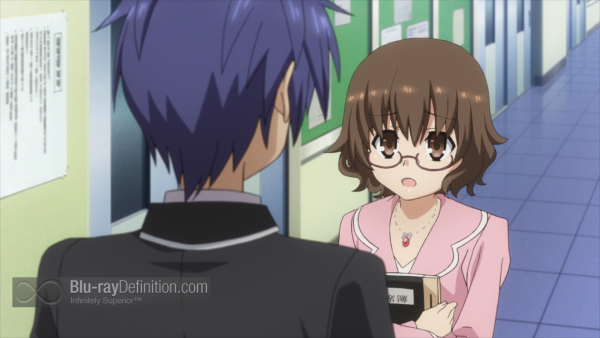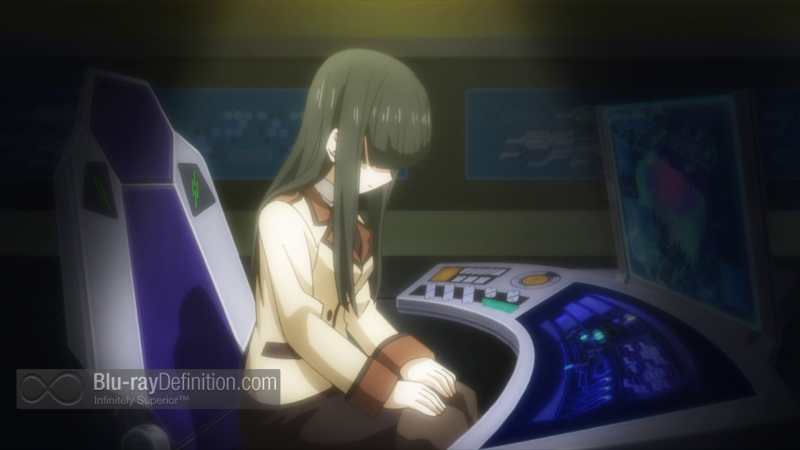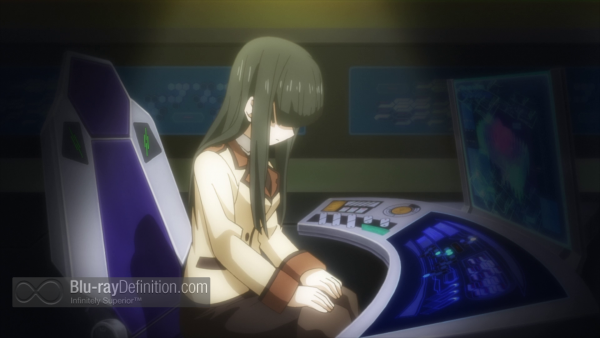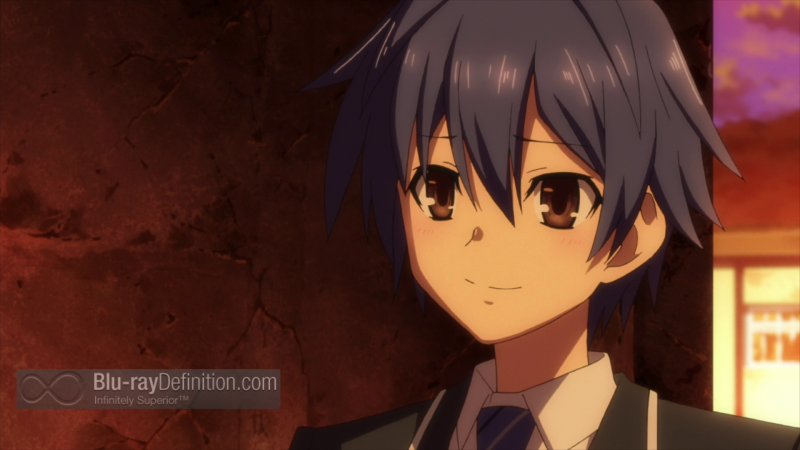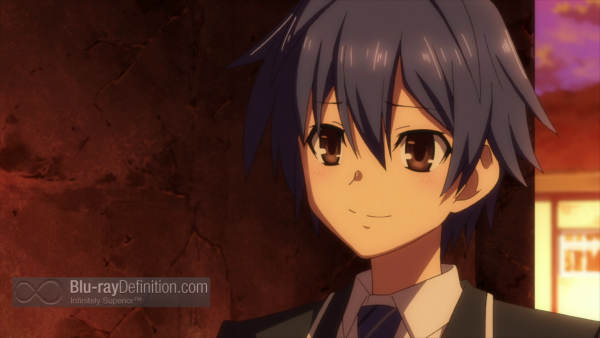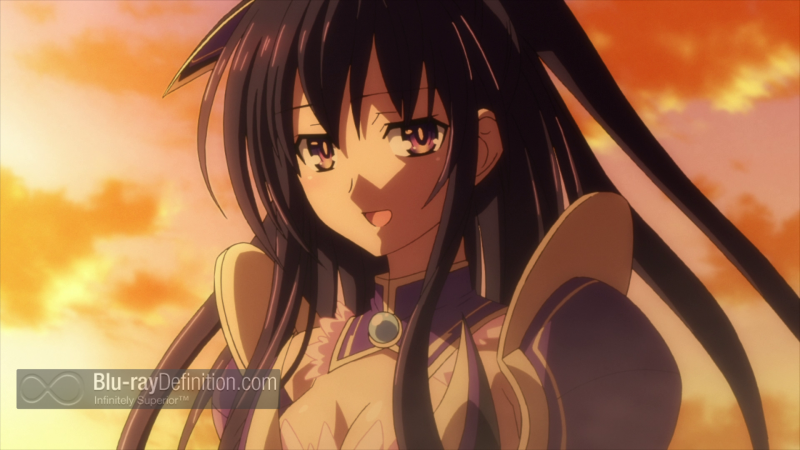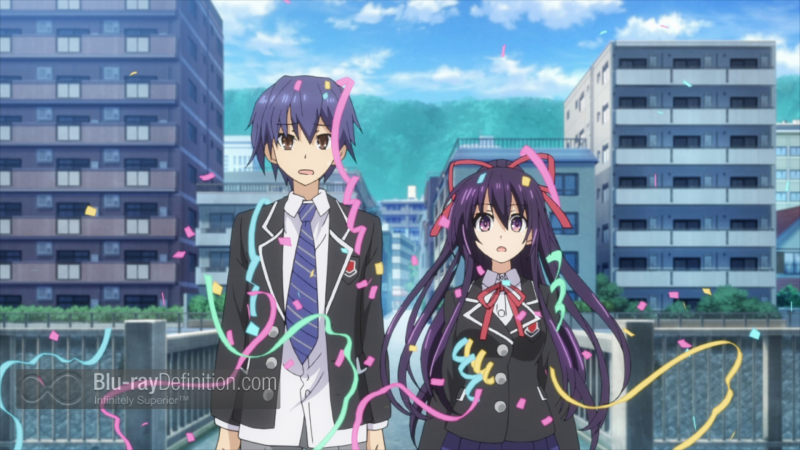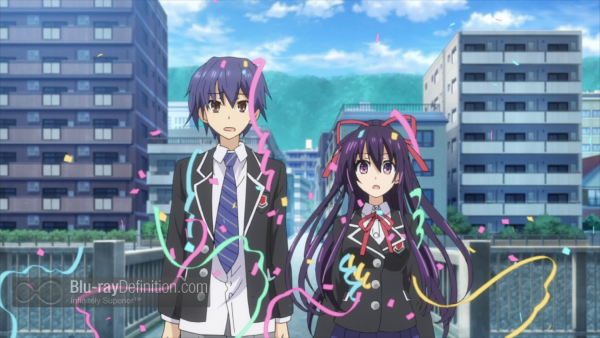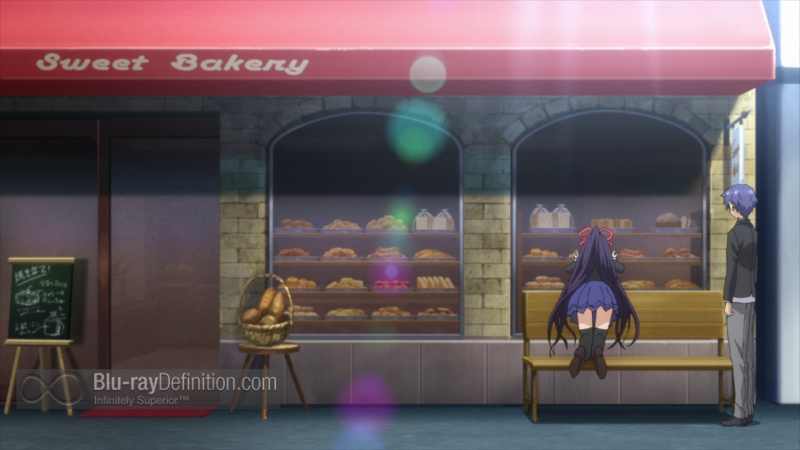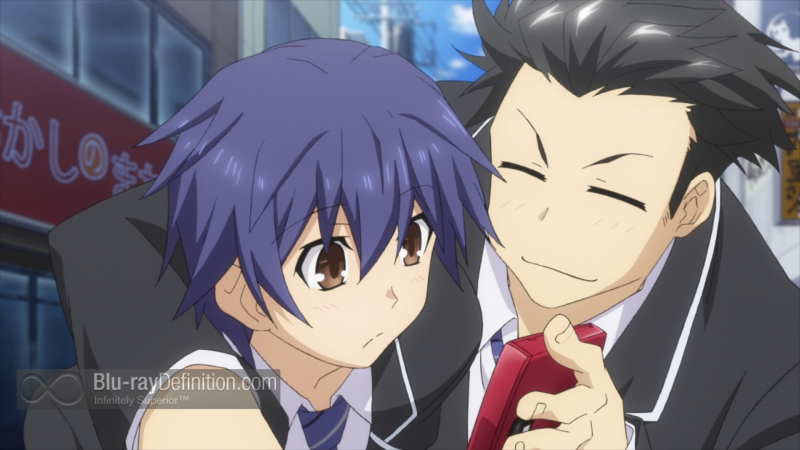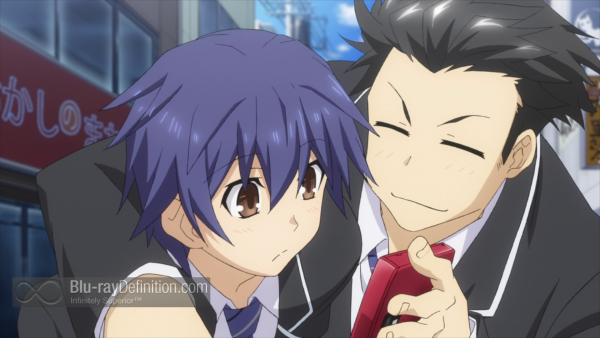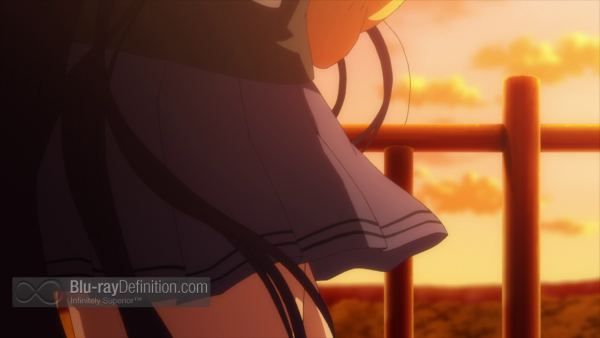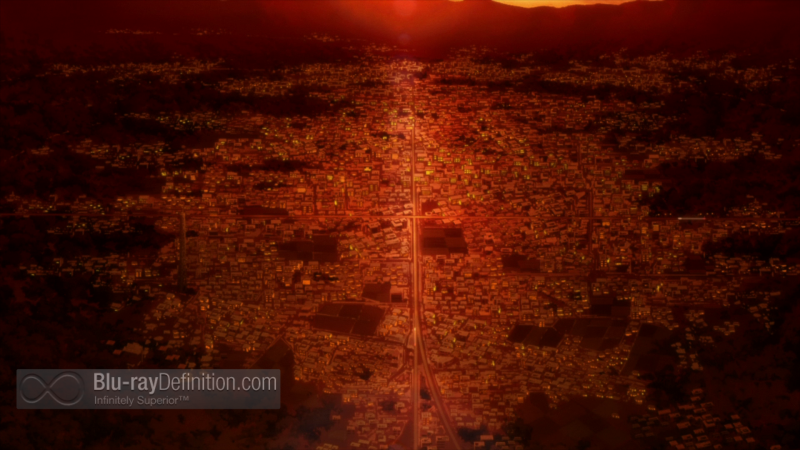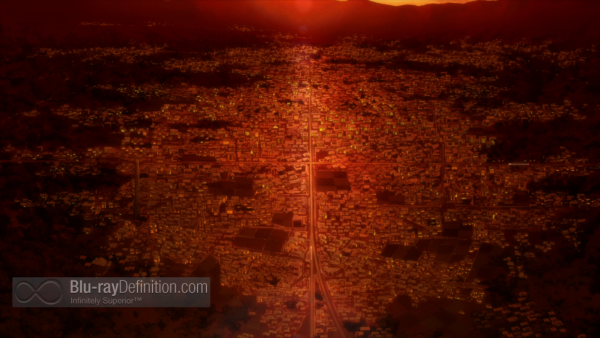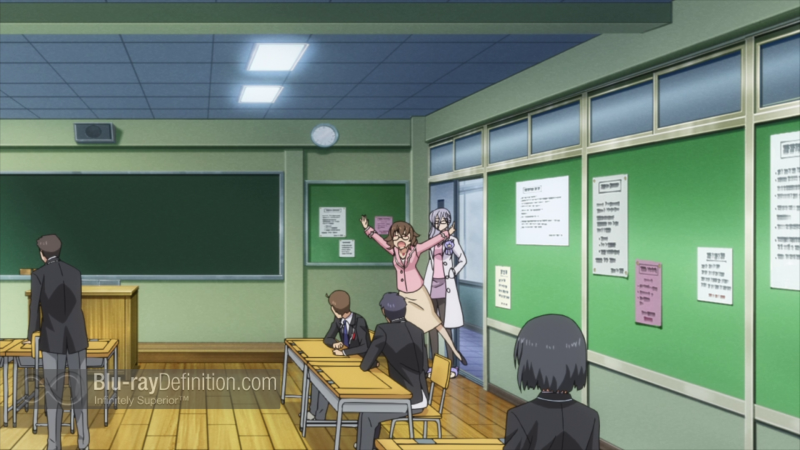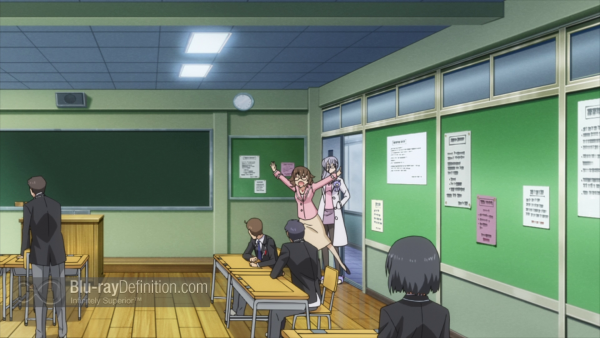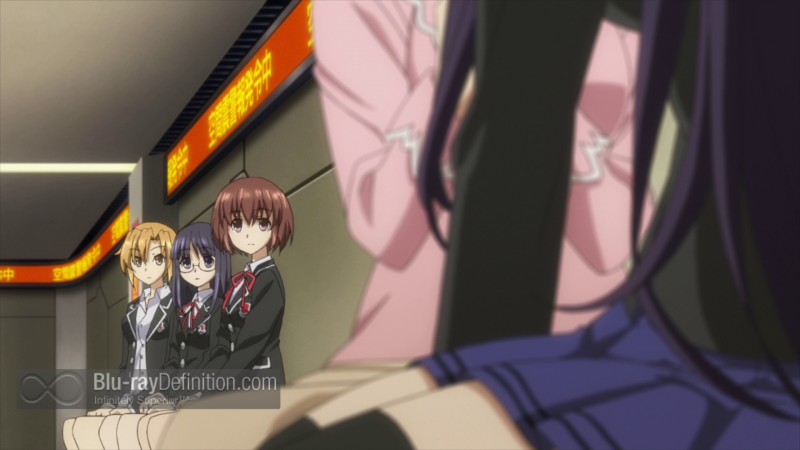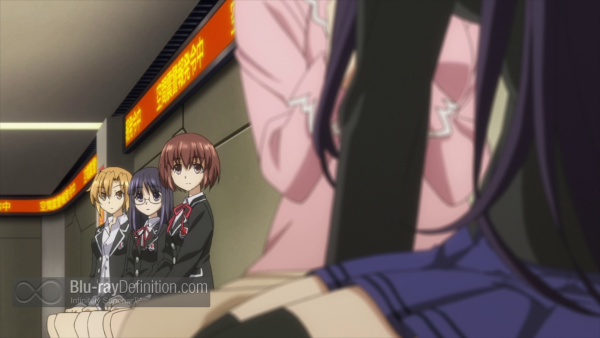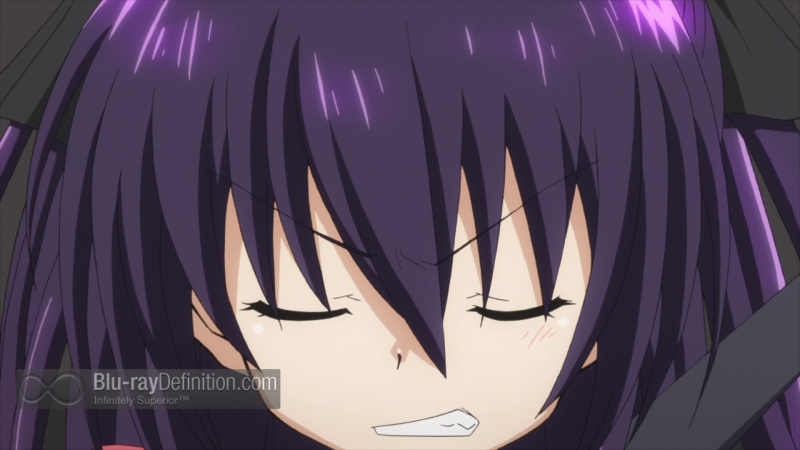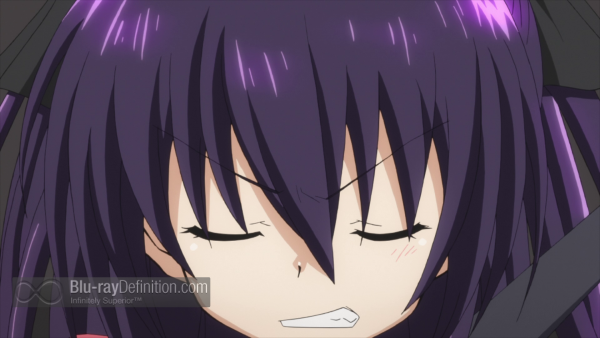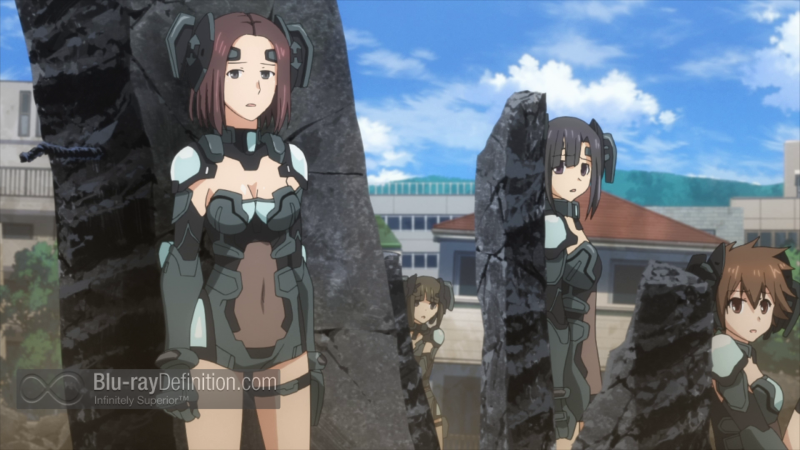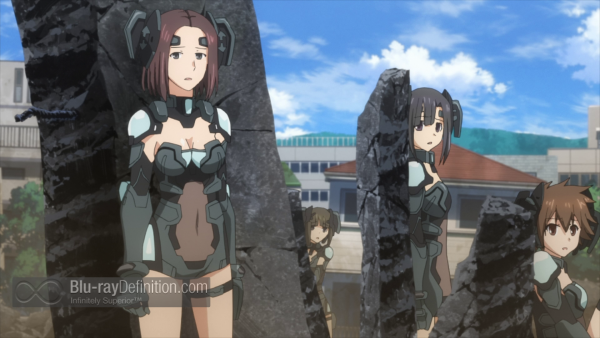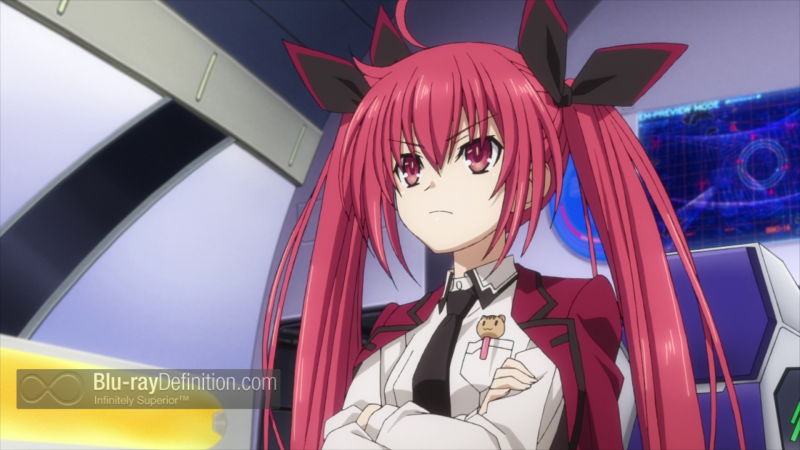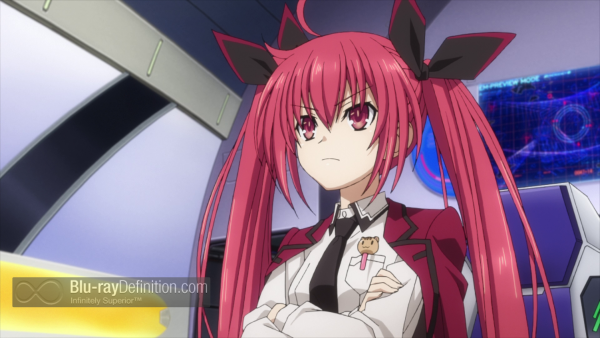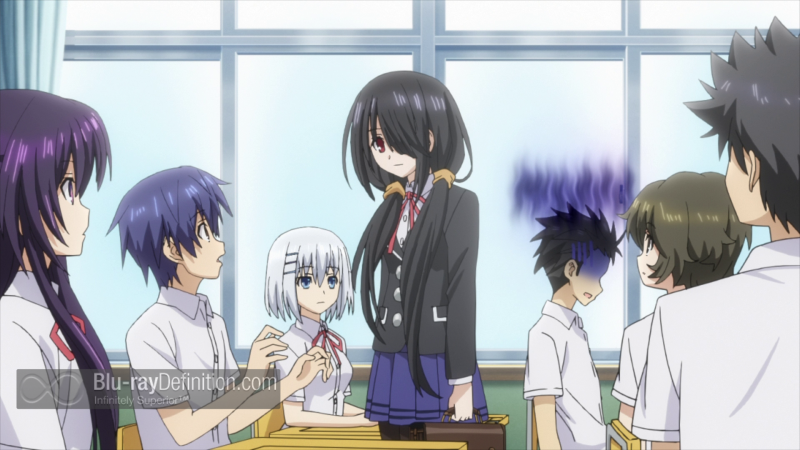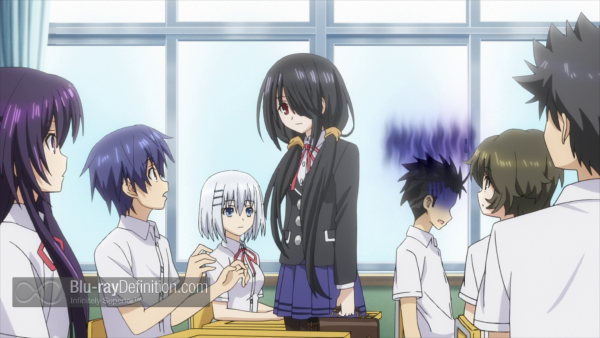 [amazon-product]B00J49R0MY[/amazon-product]
[amazon-product]B00J49R0Z6[/amazon-product]