– –
The Film
[Rating:5/5]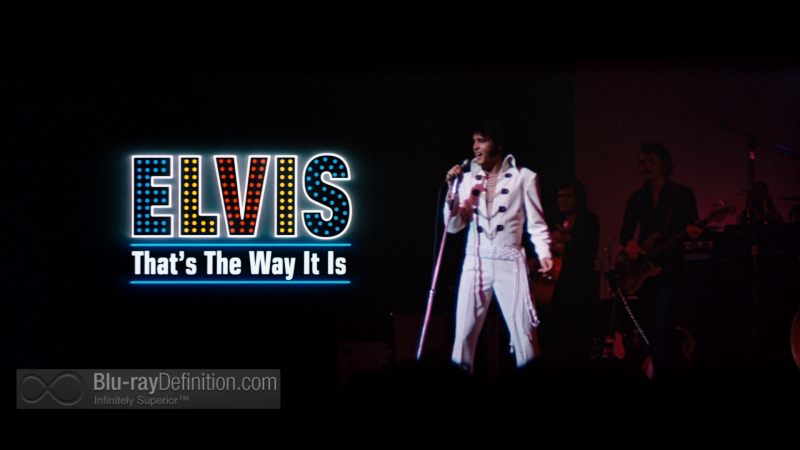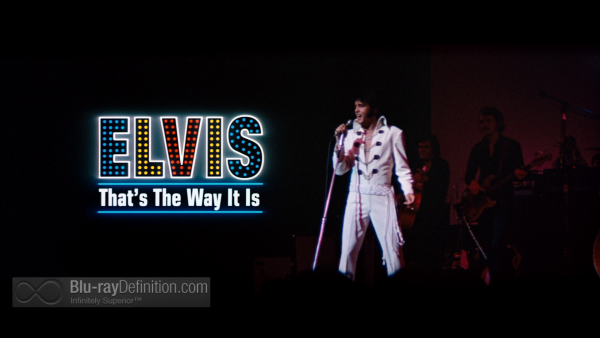 The classic 1970 concert film/'rockumentary' of the so-called 'King of Rock' Elvis Presley in his prime, That's the Way it Is captured Elvis in his prime, on his return to live performance after years of making movies in Hollywood, headlining the Elvis Summer Festival in Las Vegas. It took place over four nights in August, 1970 and before what would be a rather rapid decline into drug addictions, weight problems, and, alas, a premature death only seven years later. Dennis Sanders (Shock Treatment) directed the film with cinematographer Lucien Ballard (The Wild Bunch) giving it the distinct look. Originally, upon its theatrical release, That's the Way it Is included numerous interviews with fans and more footage of celebrities. However, the film was extensively re-edited in 2000 for a re-release, extracting much of that footage, and that edition is the focus of this review. The 1970 theatrical edition is still available in this new Blu-ray Book (DigiBook) edition on a separate DVD.
This 2000 edition of the film puts the focus squarely on Elvis, following the development of the show, from rehearsals to the final stage performance. The first forty or so minutes we get to see Elvis really in his element, rehearsing in the studio with his band, playing his guitar, and goofing around. I'd venture to say that many of these rehearsal performances trump the overblown, Vegas-sized arrangements of the concert proper, with its two backing vocal groups, horn section, and constant interruptions so Elvis can kiss the crying ladies running up to the front of the stage.
With that being said, the Vegas performances are certainly not without merit. The King sizzles brighter than rhinestones delivering gorgeous renditions of Mac Davis' "In the Ghetto", old '50s faves "Blue Suede Shoes" and "Love Me Tender" and the opener "Mystery Train". He also lays down some other memorable covers, like Neil Diamond's "Sweet Caroline" for example. The bottom line is, this is one concert film anyone calling themselves a rock 'n' roll fan must own.
Video Quality
[Rating:4.5/5]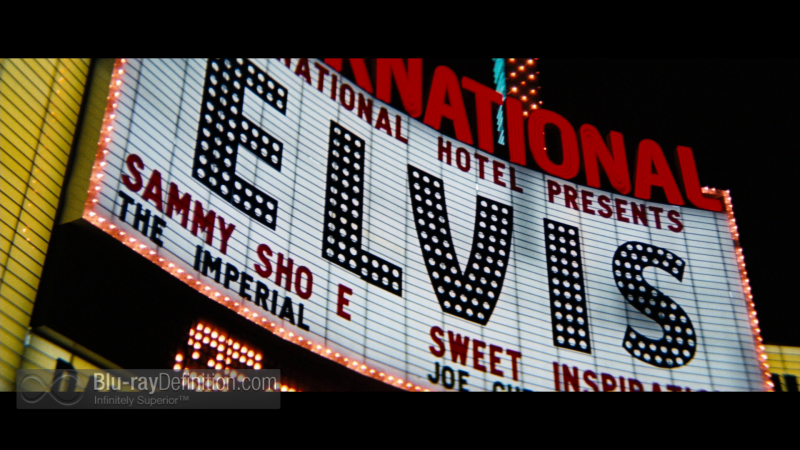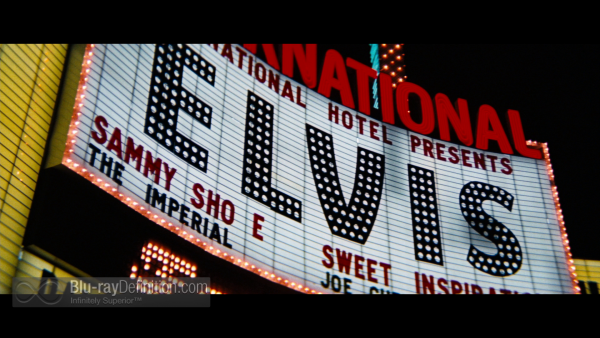 For a concert film shot on 35mm in 1970 and subsequently re-edited in 2000 for re-release, Elvis: That's the Way it Is looks darn good in this latest 1080p, AVC encoded Blu-ray release from Warner. While the grain structure can look a little heavy at times, particularly during some of the candid, rehearsal scenes, and blacks can drift a little bit too far toward crushing, this is basically a clean, nicely textured and detailed catalogue release with good color reproduction. What you'll notice especially is that, unlike most of the post-MTV era concert videos, the camera lingers and lights don't flash incessantly. This allows the eyes (and the camera) time to focus and capture really strong live footage that, despite its age, looks a lot better than some HD live concert footage of more recent vintage.
Audio Quality
[Rating:4.5/5]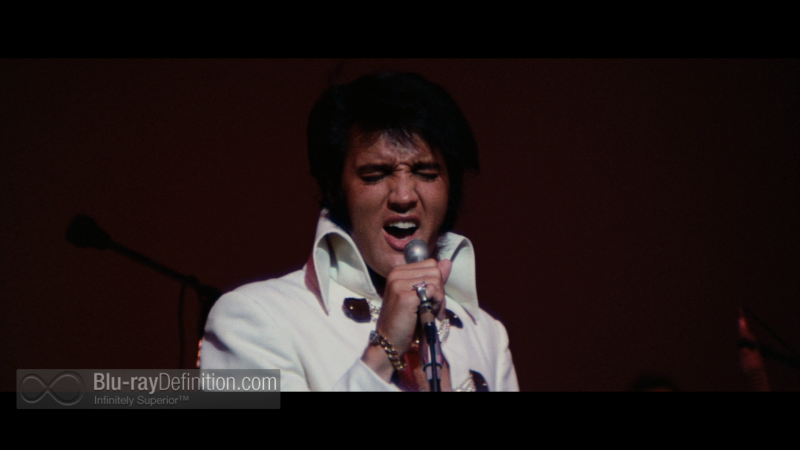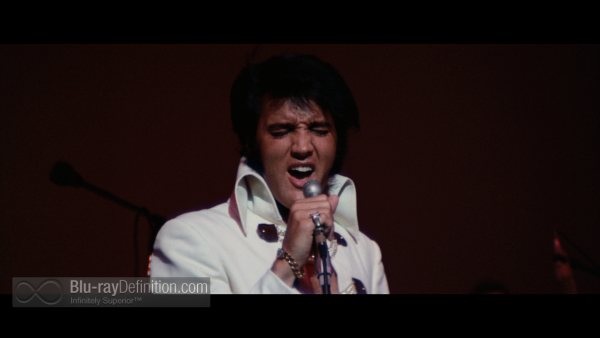 This 2001 re-release of the Elvis: That's the Way it Is was remixed from the original 16-track masters and that mix is brought to Blu-ray in a lossless English DTS-HD Master Audio 5.1 track. It sounds about as good as it gets, though some spots still have some slight warts, especially during the rehearsals. We can hear Elvis' microphone clip and the soundstage collapses to near monaural. That's not really the fault of the mixing engineers, however. For the main event in Vegas, the sound is relatively big and dynamic, with clean instrumentation, a decent amount of separation, and clear, full vocals from Elvis upfront in the mix. Some instruments occasionally 'escape' to the surround channels, but mostly the music stays in front, and sounds rather wide, with lots of room ambience in the back.
Supplemental Materials
[Rating:3.5/5]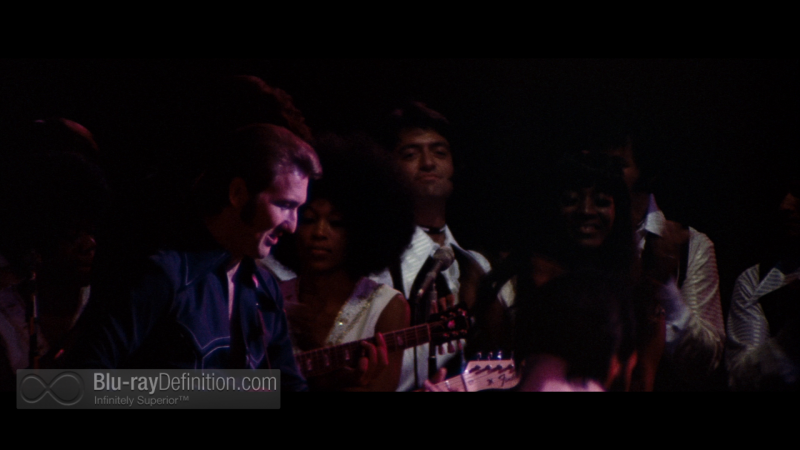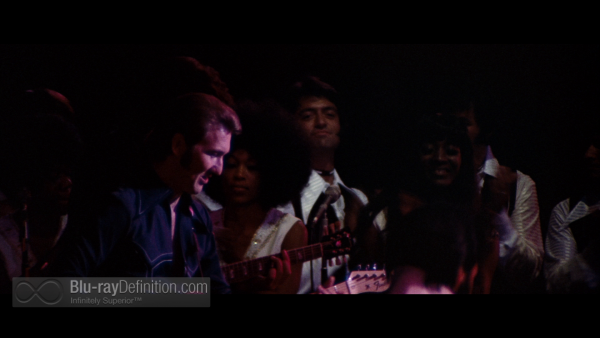 While Elvis fans will certainly appreciate getting more Elvis in the form of these outtakes on Blu-ray (and DVD), the problem is everything is still in standard definition. It also would have been nice if Warner saw fit to transfer the original theatrical edition to Blu-ray as well, rather than just including a DVD of it with the Blu-ray of the re-release.
Packaged in a Deluxe Blu-ray Book with 40-pages of rare concert photos and backstage glimpses into Elvis' life
DVD :

1970 Theatrical Version
Outtakes (same as on Blu-ray)

Patch it Up: The Reconstruction of Elvis: That's the Way it Is (1.33:1; SD; 00:09:13)
Outtakes (1.33:1; SD; letterboxed):

You Don't Have to Say You Love Me (00:02:35)
Eating Sequence (00:01:32)
Cattle Call, Baby Let's Play House and Don't (00:04:18)
Farther Along (00:01:14)
Oh, Happy Day (00:03:48)
Just Can't Help Believin' (00:04:37)
Walk a Mile in My Shoes (00:02:39)
I've Lost You (00:03:50)
Sweet Caroline (00:02:45)
Little Sister/Get Back (00:02:59)
Stranger in the Crowd (00:03:56)
After Show Party (00:02:10)
The Definitive Word
Overall:
[Rating:4/5]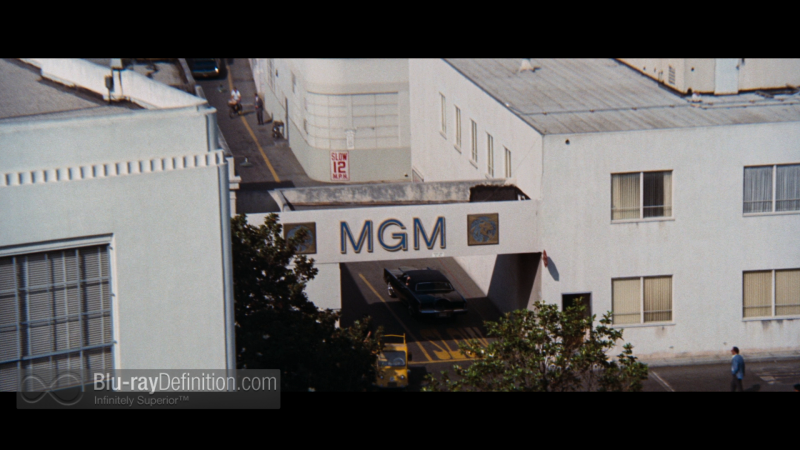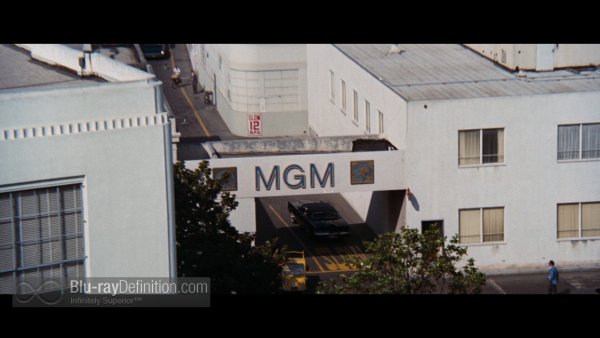 The King is in the building, ladies and gentlemen. Elvis: That's the Way it Is is Elvis in Vegas at the height of his Las Vegas era career. This is classic, and the re-release edition on Blu-ray puts the focus squarely on Elvis himself; a major plus for fans. For those who still want to see the original version of the film, the theatrical version is included on DVD. Also, the hot medley of "Little Sister/Get Back" from the outtakes main film's rehearsal scenes, is what rock 'n' roll was meant to be and is worth the price of admission alone.
Additional Screen Captures
[amazon-product]B00JVFZR1M[/amazon-product]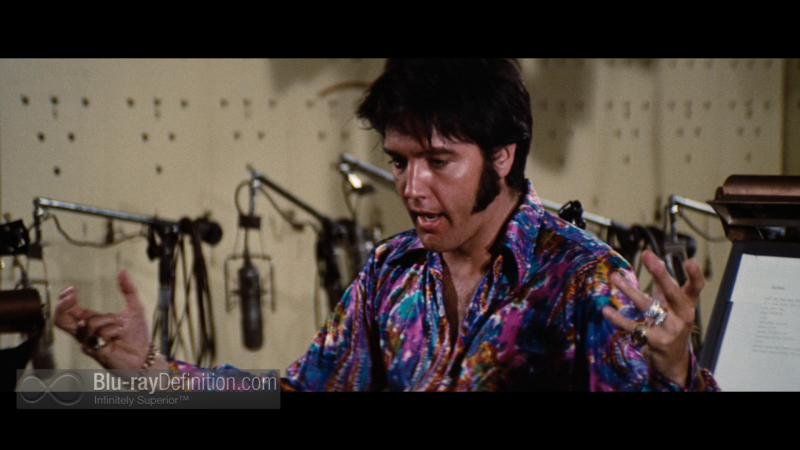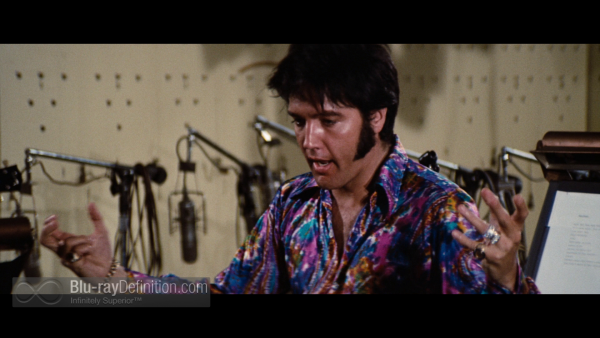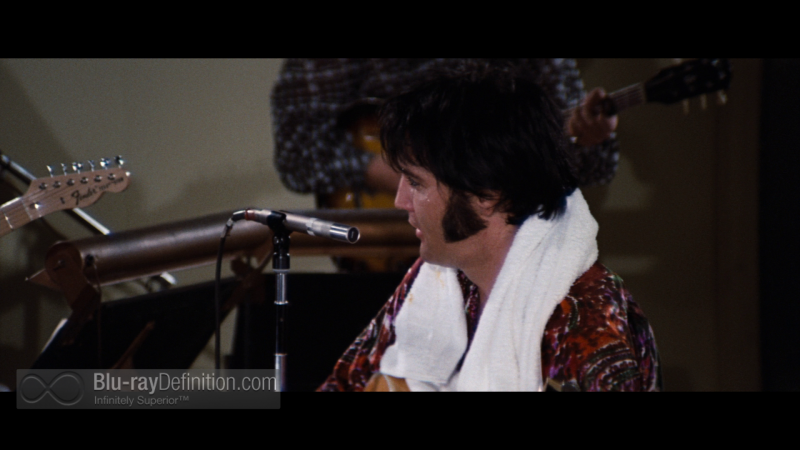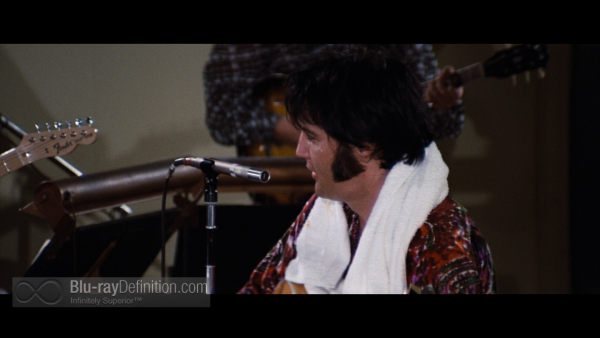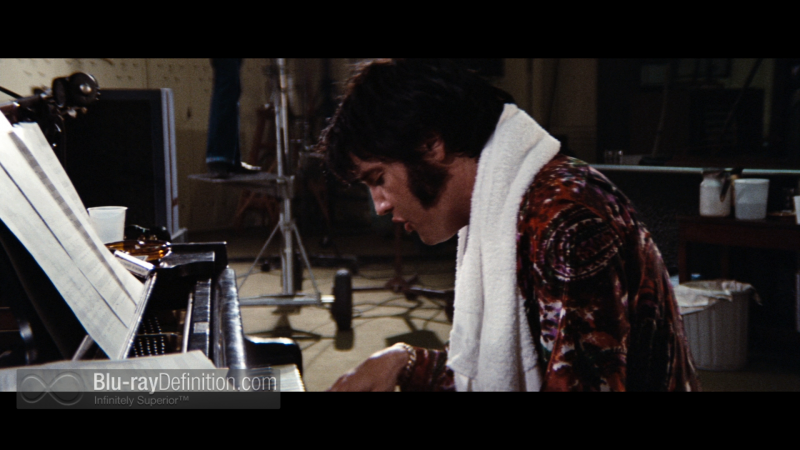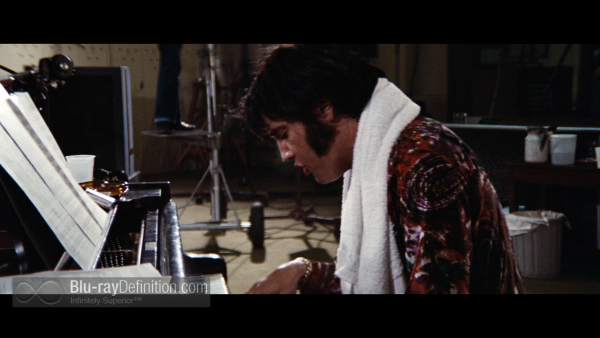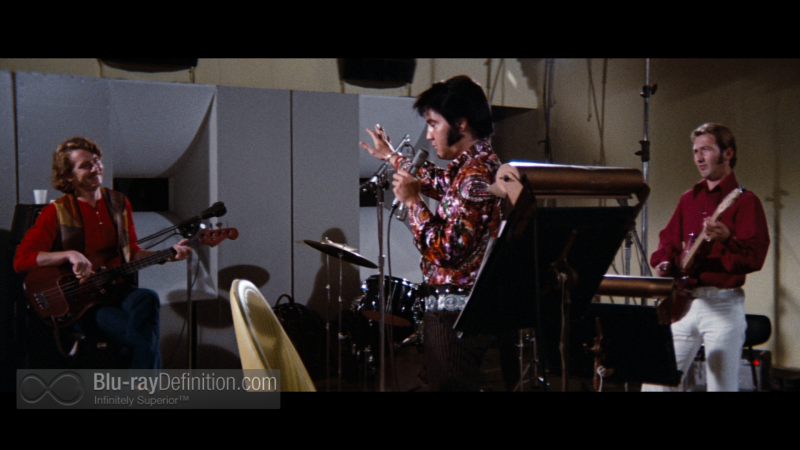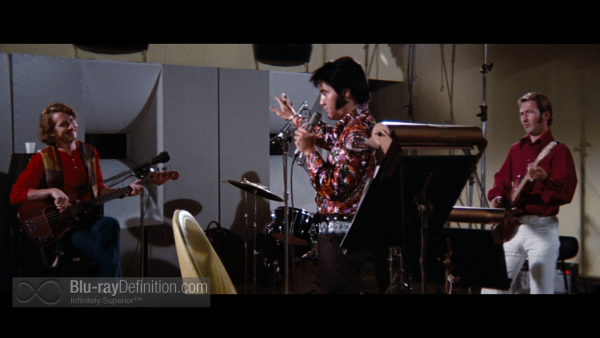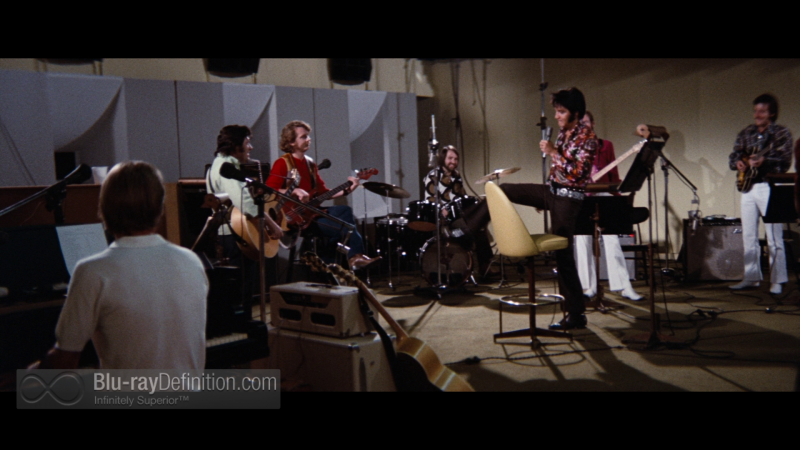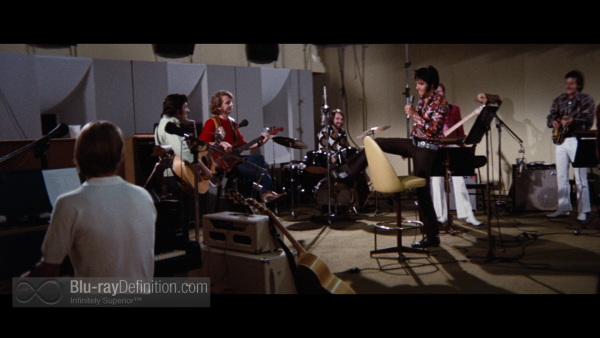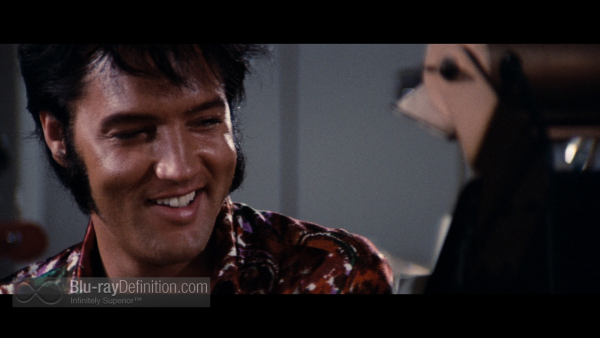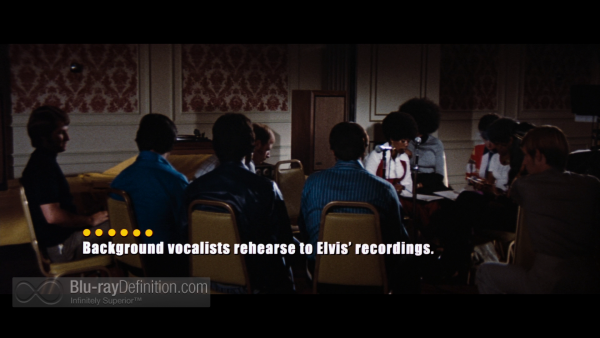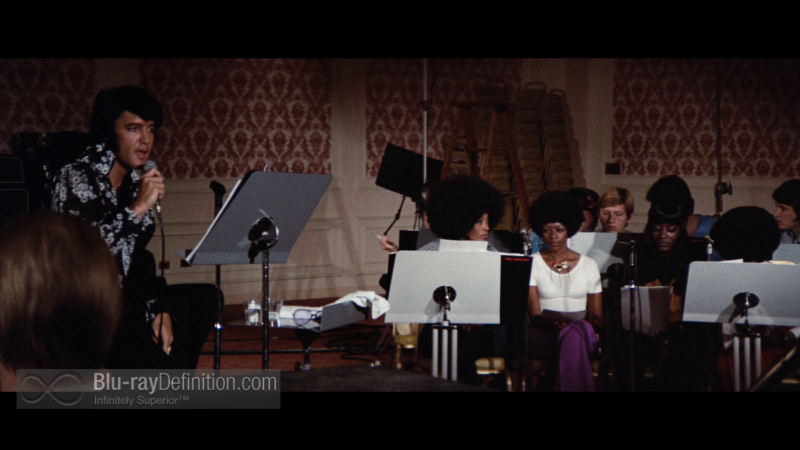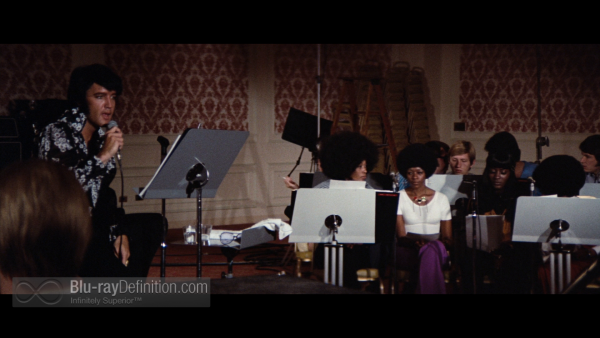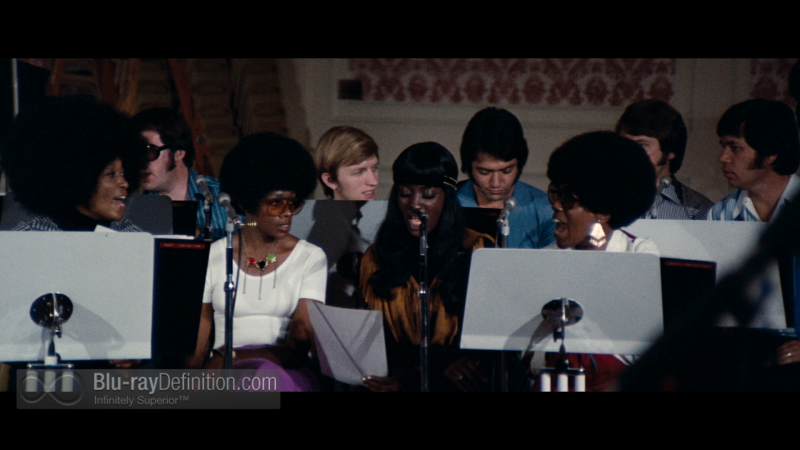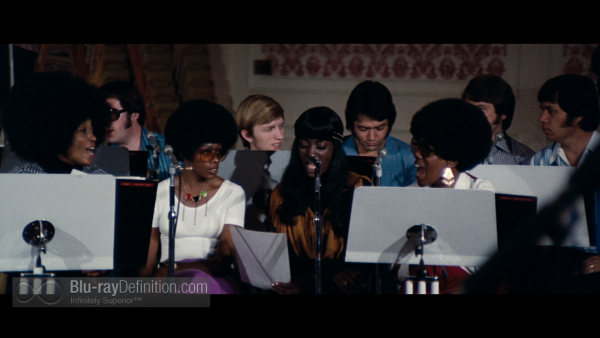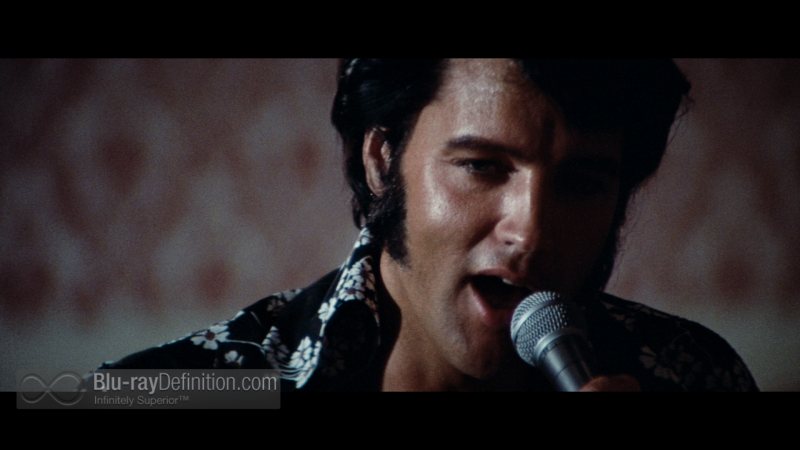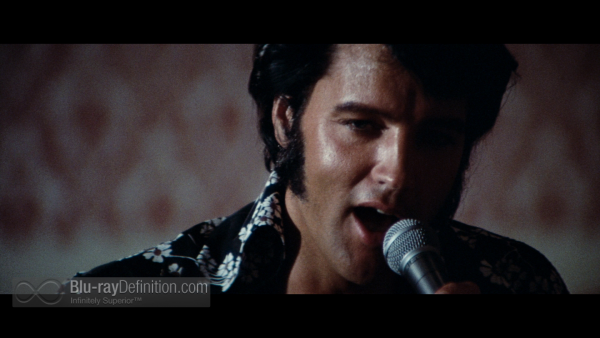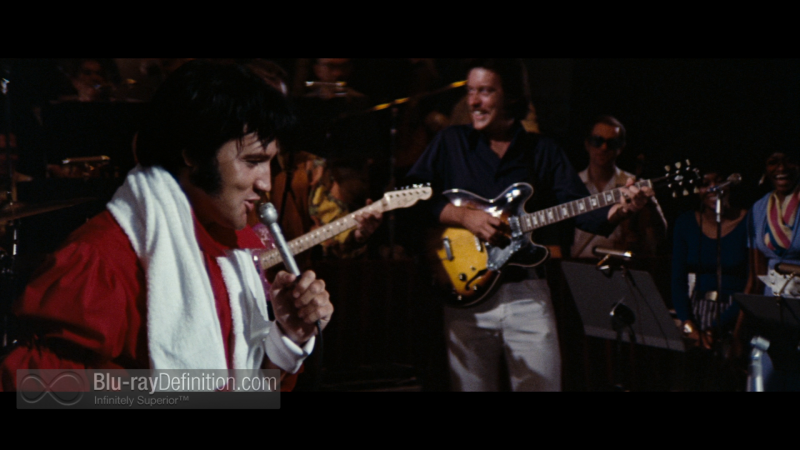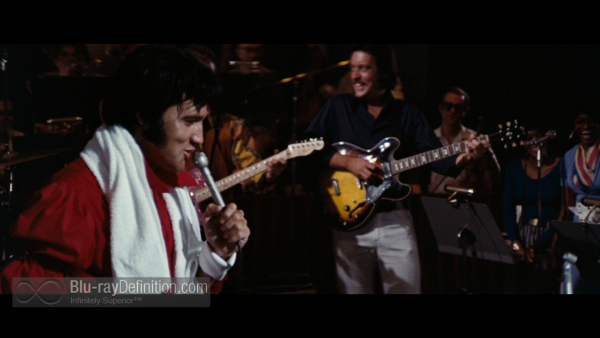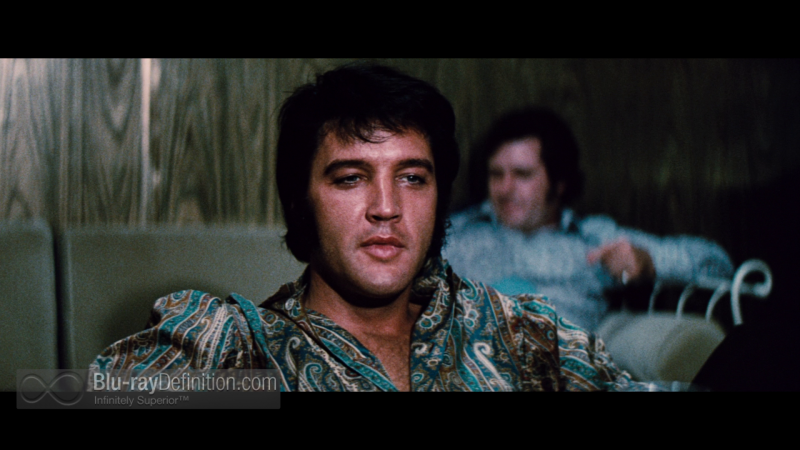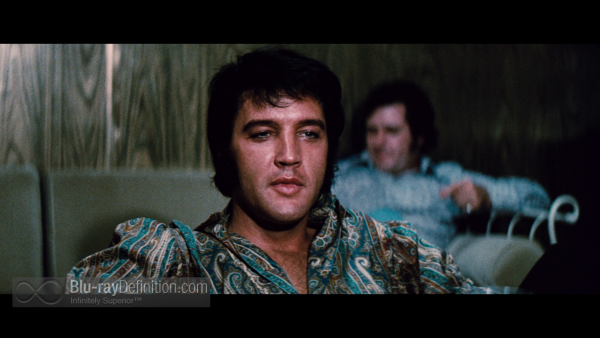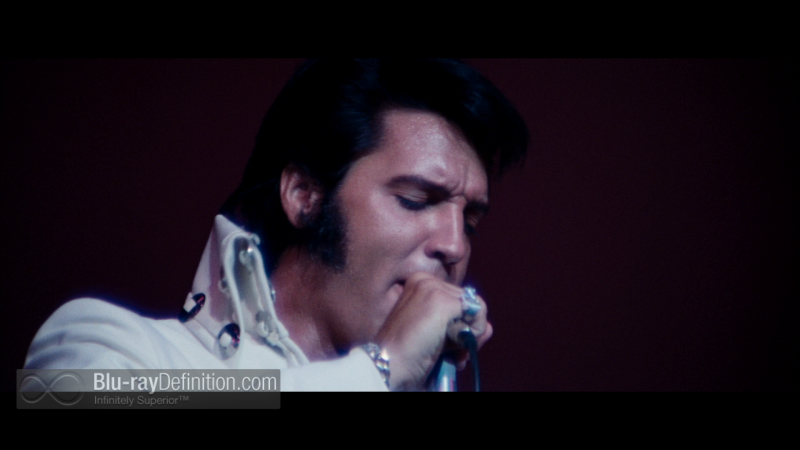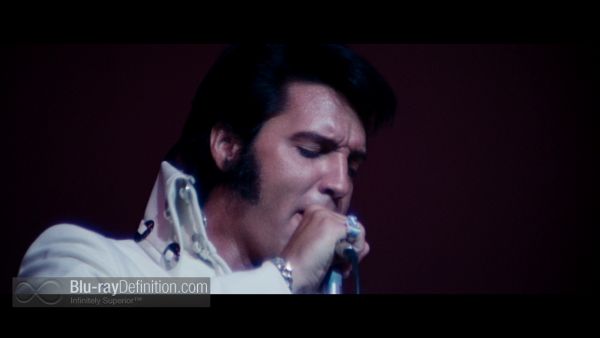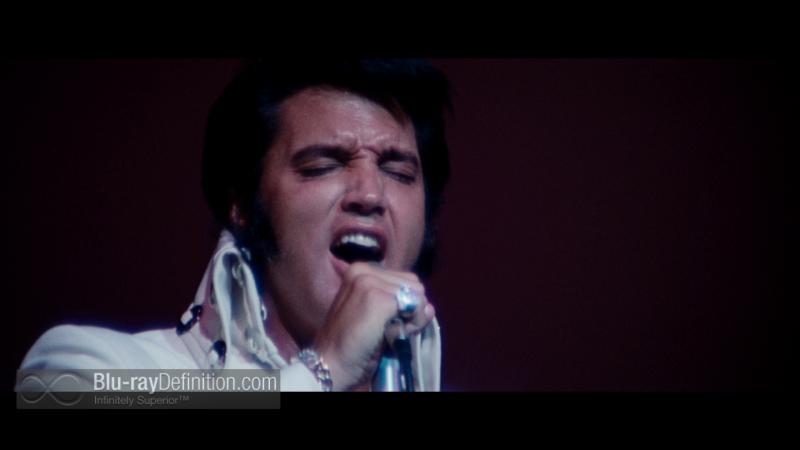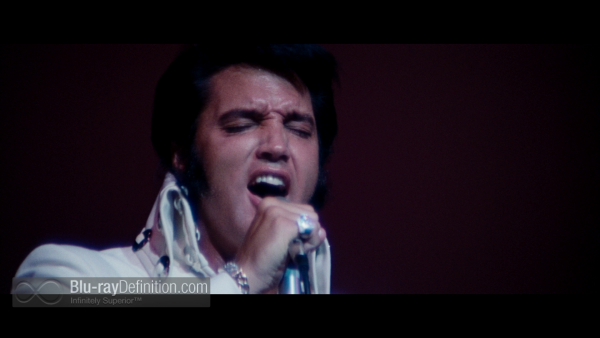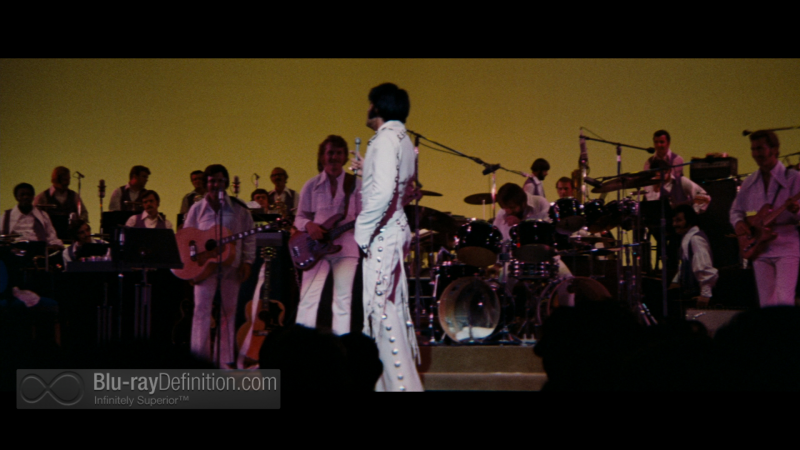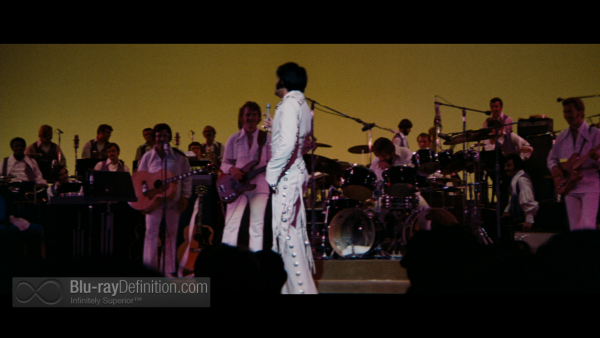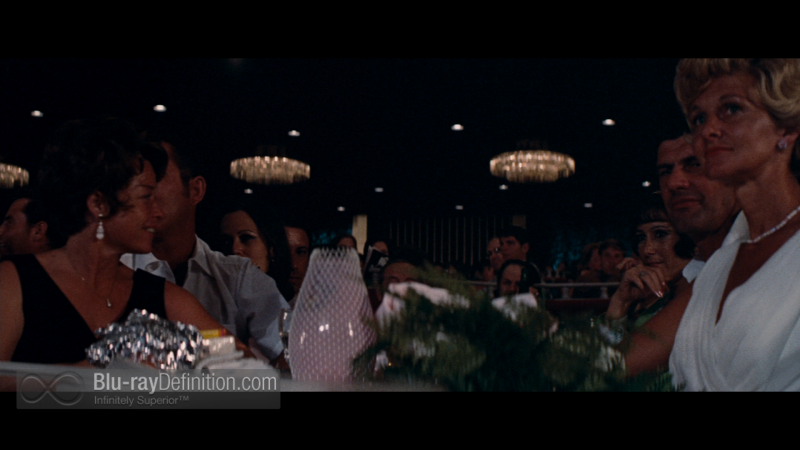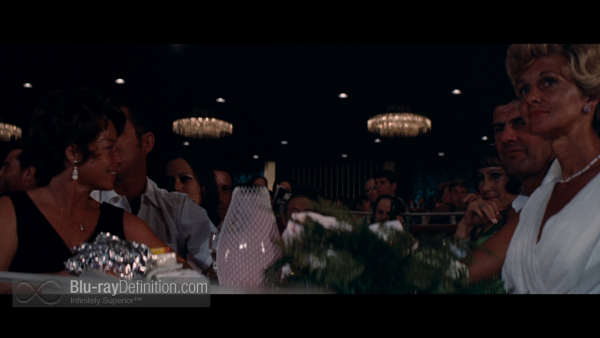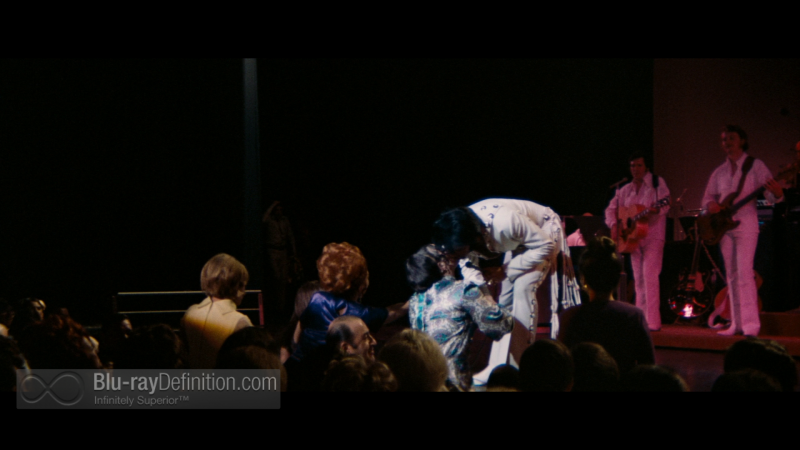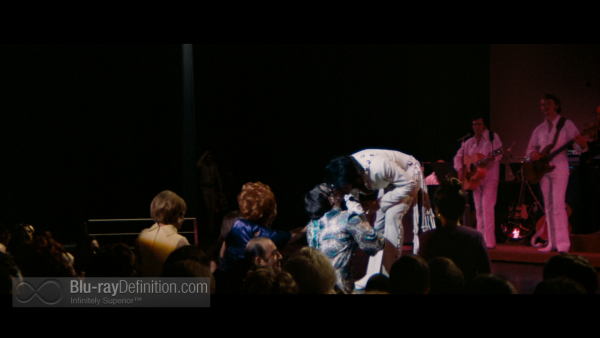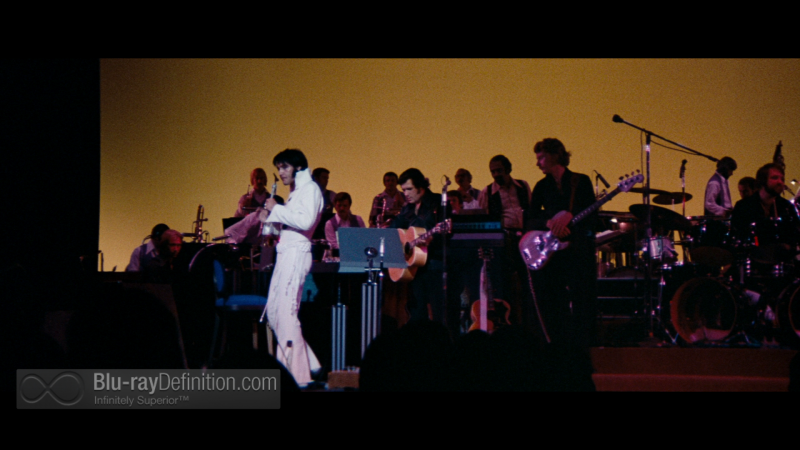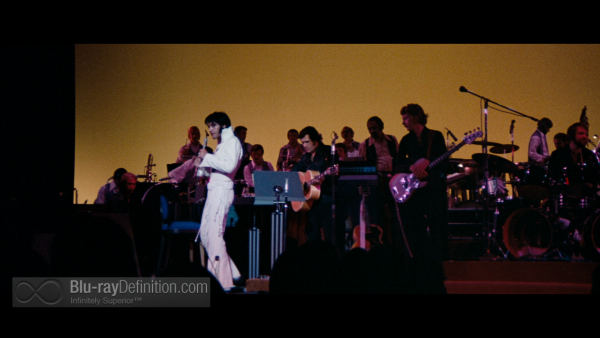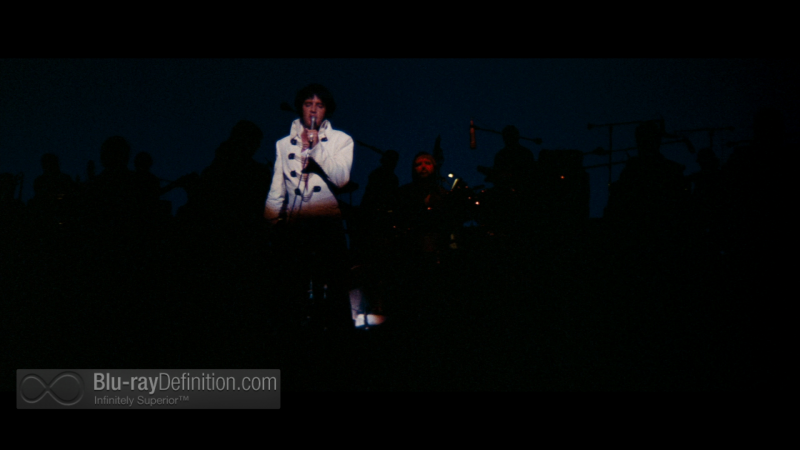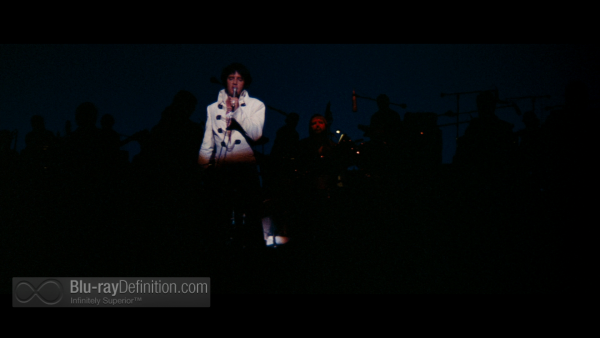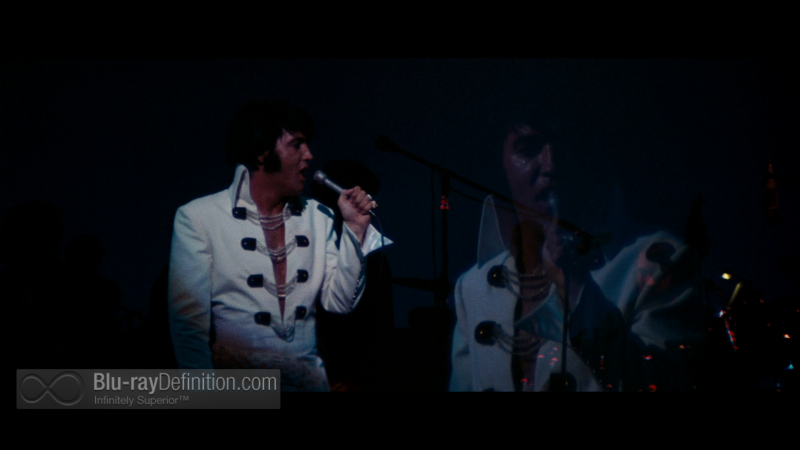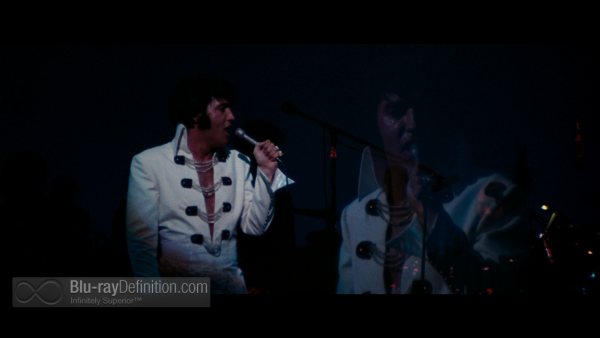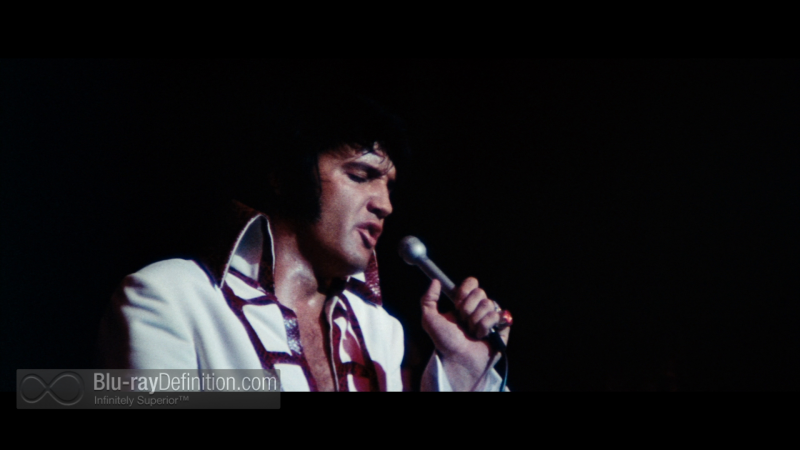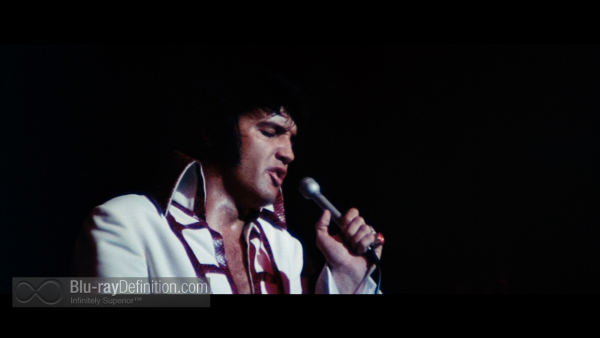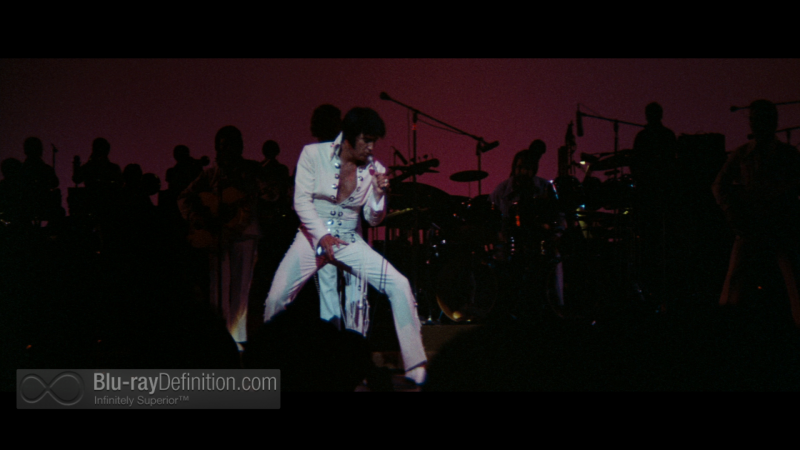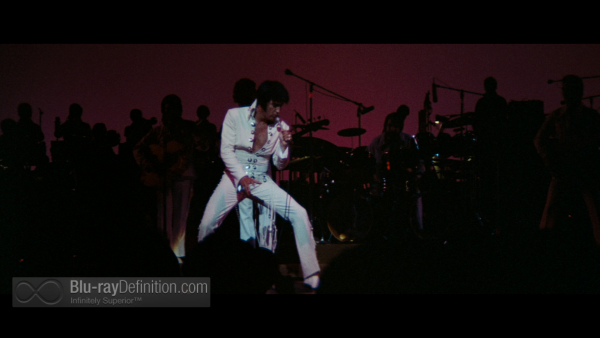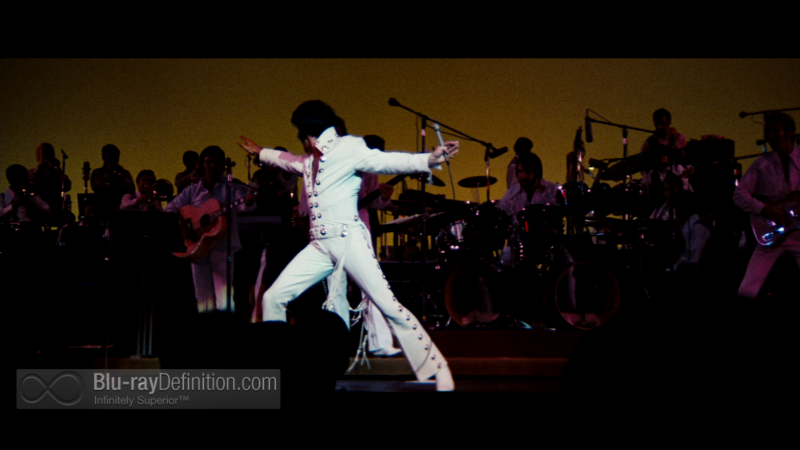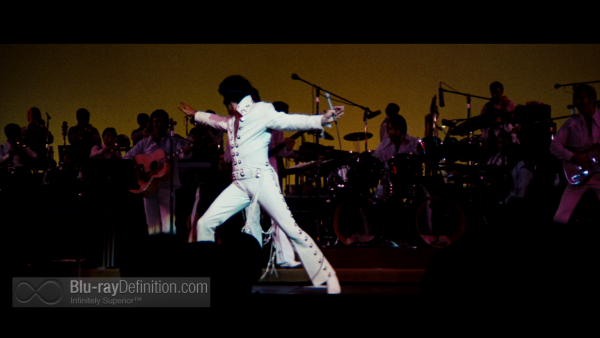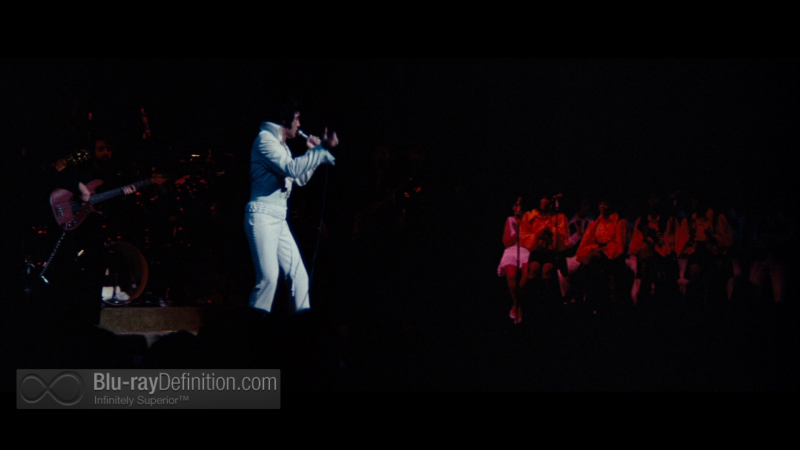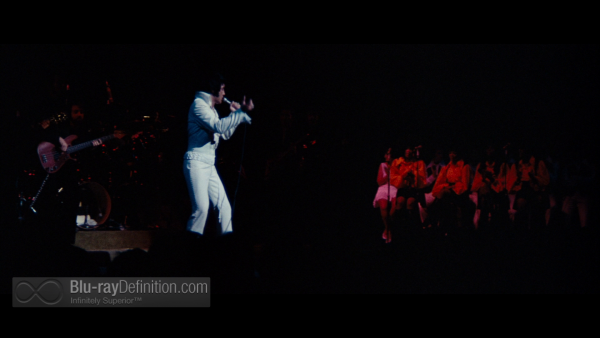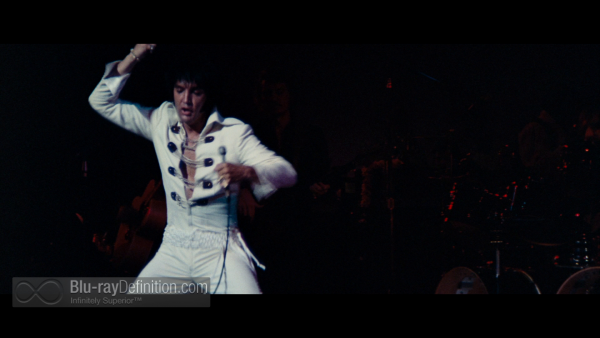 Outtakes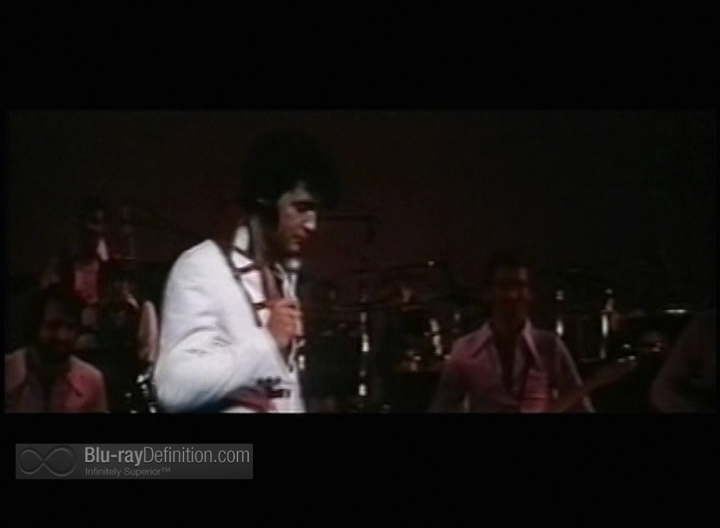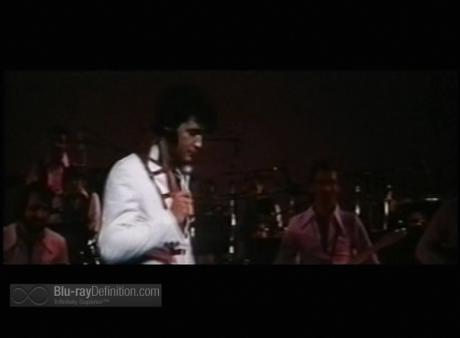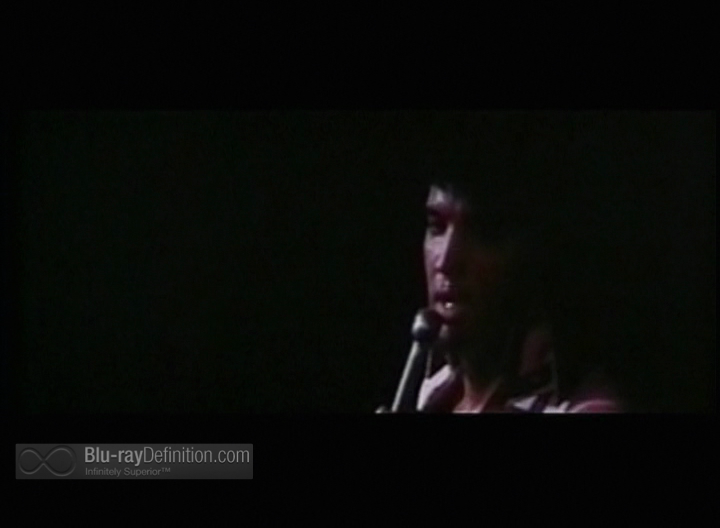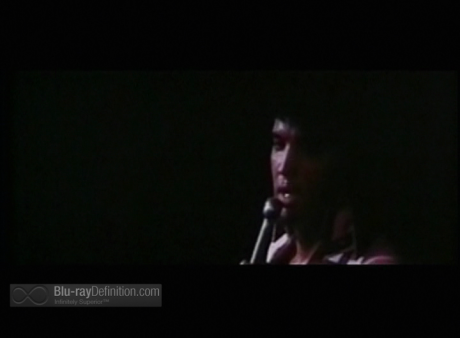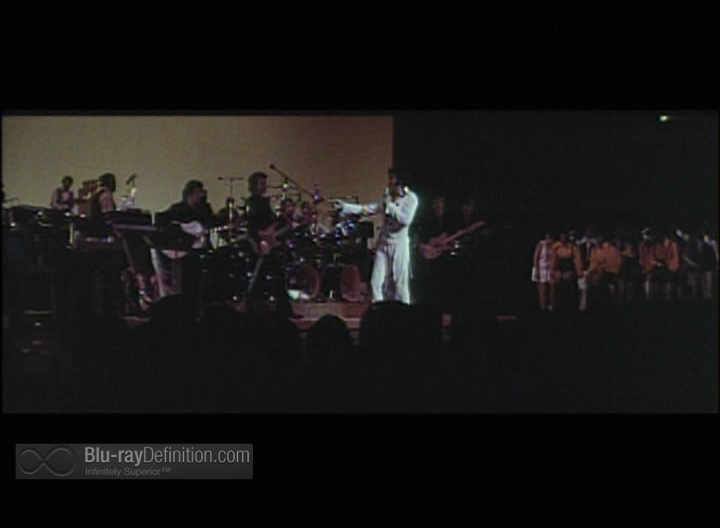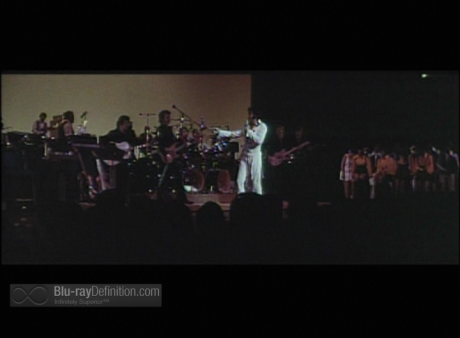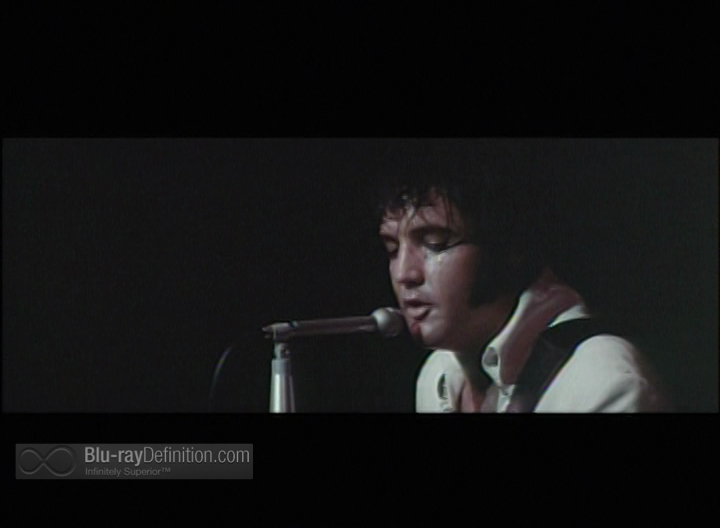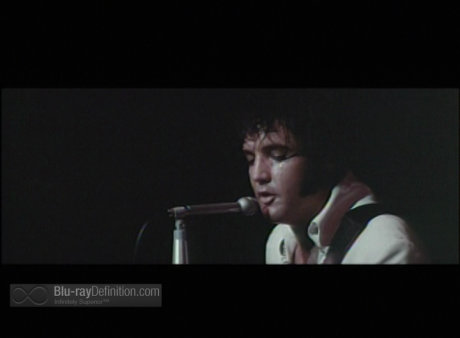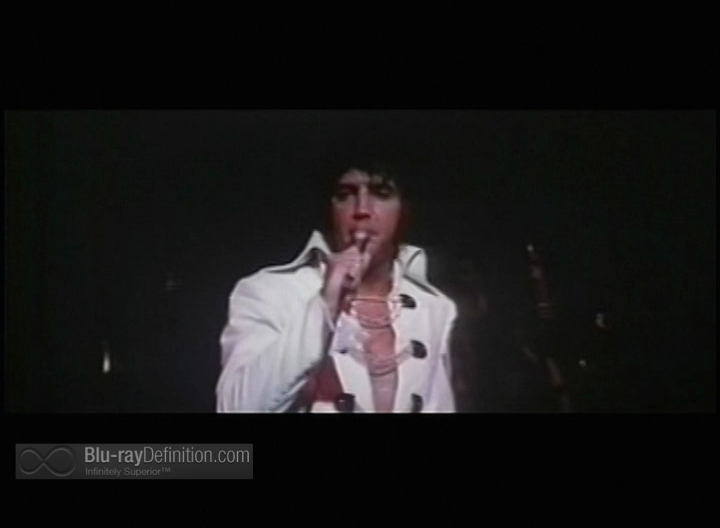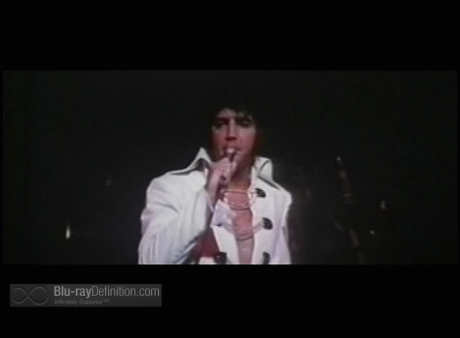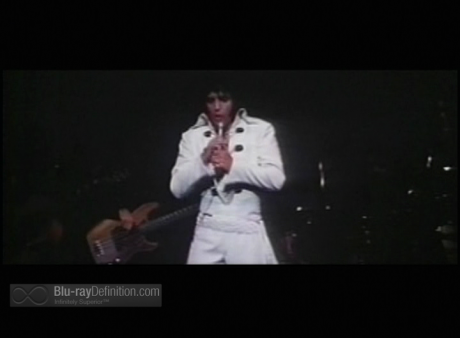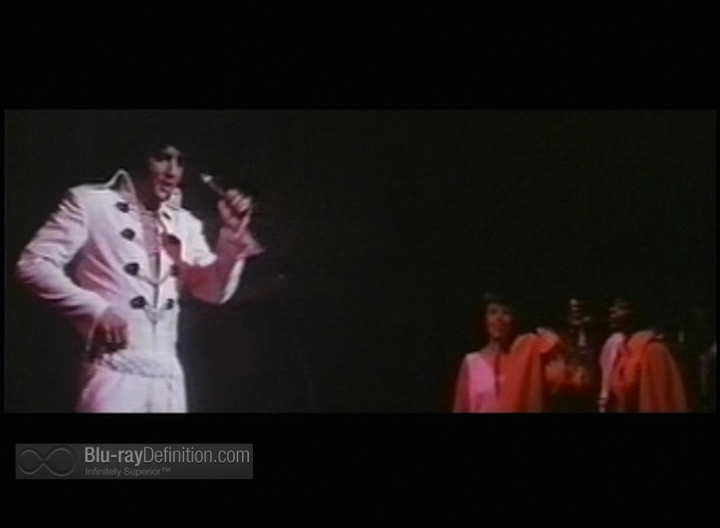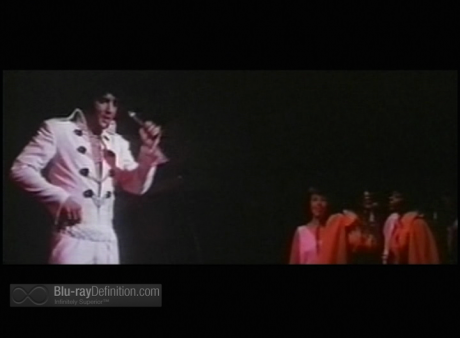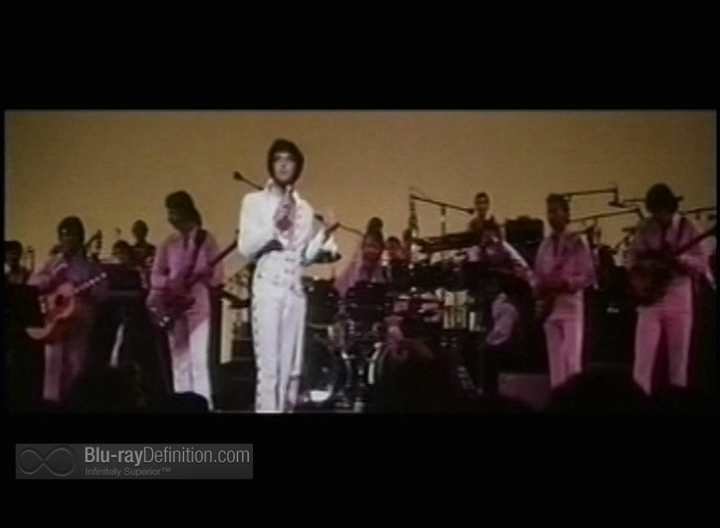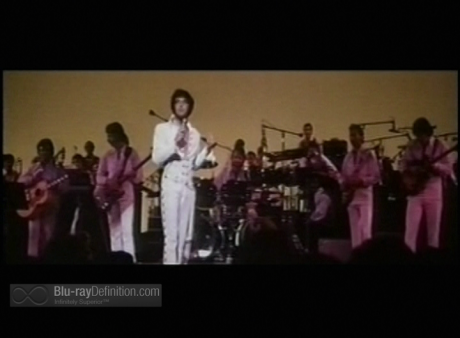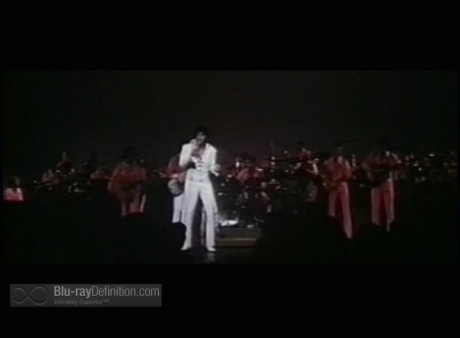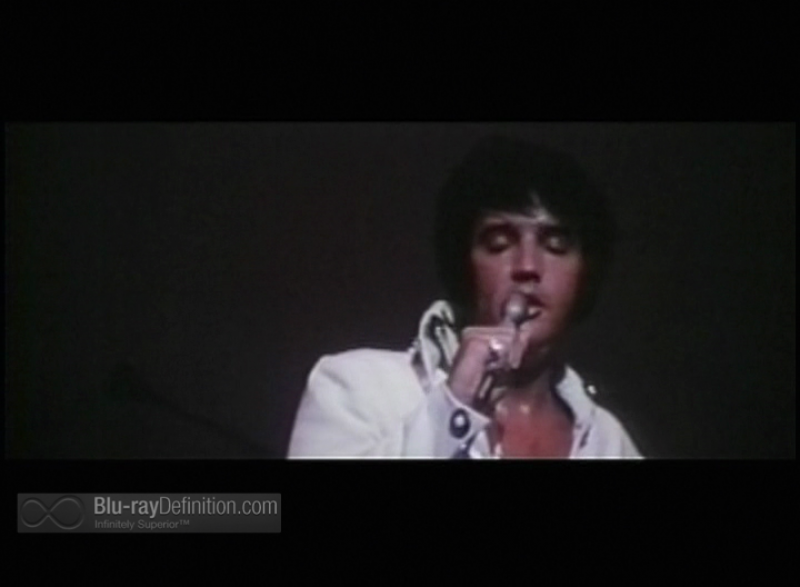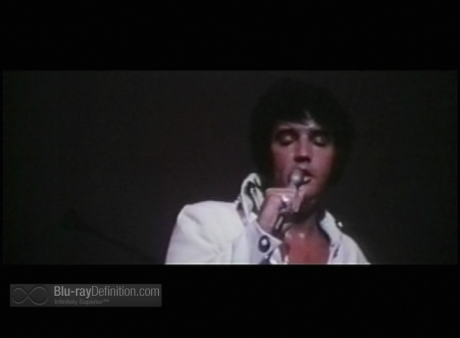 [amazon-product]B00JVFZR1M[/amazon-product]