– –
The Film
[Rating:2.5/5]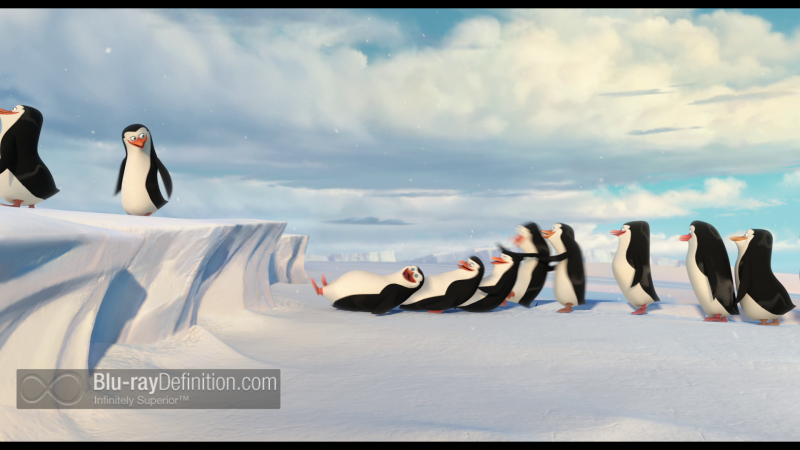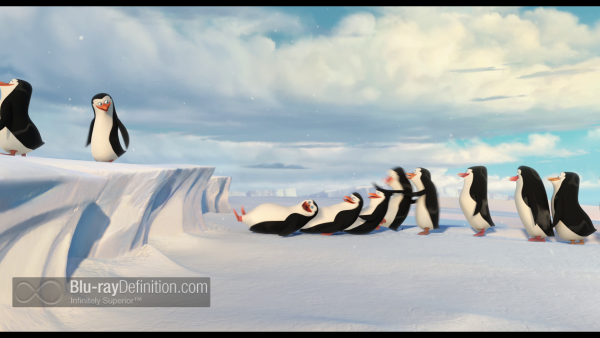 The penguins from the popular animated franchise Madagascar get their own film in this often zany caper from DreamWorks and directors Eric Darnell and Simon J. Smith.
In Penguins of Madagascar are now familiar group of wise-cracking penguins, Skipper (Tom McGrath), Kowalski (Chris Miller), Rico (Conrad Vernon) and Private (Christopher Knights) go on the adventure of their lives, joining forces with a top secret interspecies organization, The North Wind, to help protect the penguins of the world from mad scientist Dr. Octavius (John Malkovich).
What may have seemed like a good idea in the boardroom – breaking these tertiary characters out on their own to star in their own film – doesn't quite work out in the real world. While Penguins certainly wins on momentum and kinetic energy, there's not much story to be had here. The film opens up with an extremely brief look at how the four penguins first came together as hatchlings and immediately cut their own path together away from the group. It them immediately shoots to the present day, the four mischievous penguins breaking into Fort Knox to get at a coveted vending machine filled with their favorite cheesy snacks. Which is how they get snatched up by Octavius, who then reveals to them who he really is. He's someone from their past. Then The North Wind swoop in – A dog, an owl, a seal, and a happy-go-lucky polar bear. Their mission? To protect, cuddly, helpless creatures from harm. Little do they know that these penguins are far from cuddly or helpless.
The problem is, all of these things happen so quickly with little to no exposition and much of it makes no sense and has no dramatic tension. We never really believe that our penguins are in danger, nor the rest of the penguins of the world, for that matter. And Octavius, despite an incredibly over-the-top voice performance by Mr. Malkovich, is not a convincing villain.
That said, Penguins of Madagascar certainly looks gorgeous, but saying that about one of these CG animated films these days is almost obligatory. The technology has advanced to the point where they have to  do a lot more than just throw some eye candy up on the screen to catch us or the prime demographic they are trying to reach. I get the feeling even the youngsters will have trouble sitting through this one.

Video Quality
[Rating:5/5]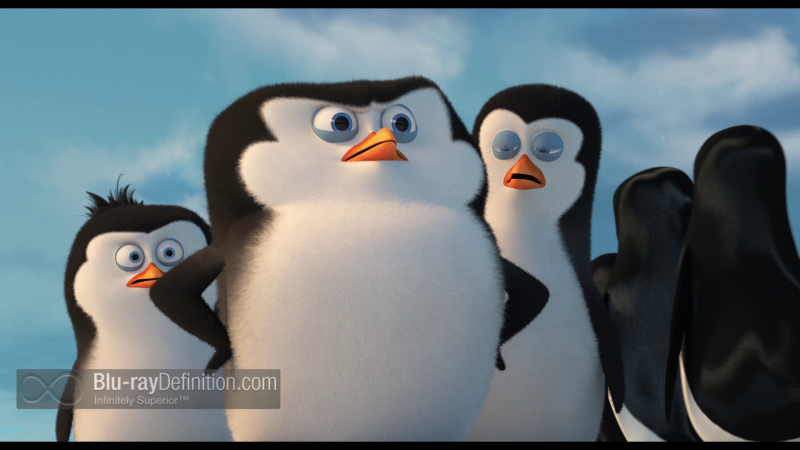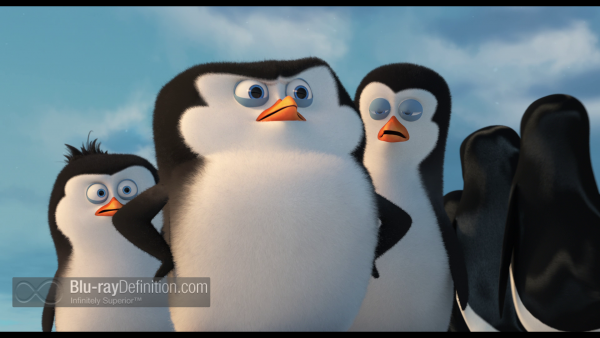 Penguins of Madagascar was released in theatres in 3D and is also available on Blu-ray 3D, but Fox sent us the 2D-only version (complete with Poppin' Penguins toys, see below). For the many out there who have not adopted 3D in the home, the lack of 3D won't be a problem, and the picture quality of this digital animation release certainly will not disappoint. The colors pop magnificently and every minute detail can be spied, such as each little strand of fur or stray feather, in this AVC 1080p encodement. No macroblocking, compression noise, or aliasing in the animation can be spotted.

Audio Quality
[Rating:4.5/5]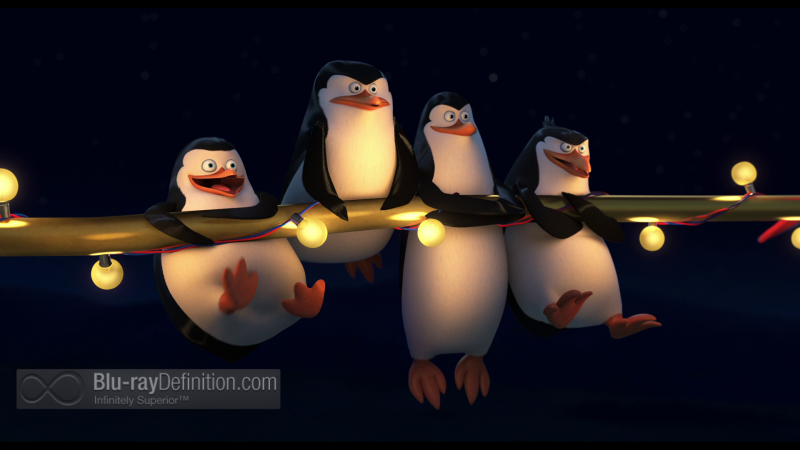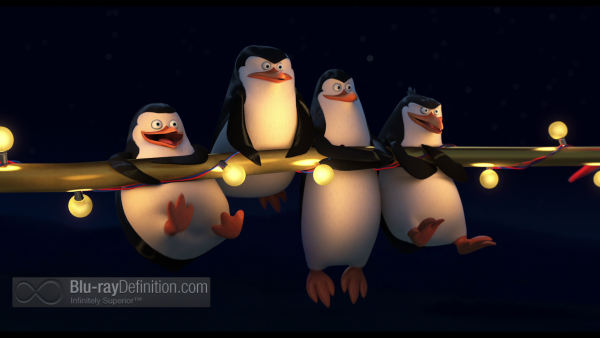 An English DTS-HD Master Audio 7.1 (48kHz/24-bit) soundtrack is offered by DreamWorks and it is an appropriately aggressive mix given the zany action of the film. Although aggressive, the mix is nicely balanced. The surrounds carry lots of solid sound effects as well as generous atmospherics, but they are finely balanced with the front channels. The LFE is deep, but tight and avoids becoming boomy or overwhelming the other frequencies. Dialogue is clear and clean without clipping and does not fall below the sound effects.

Supplemental Materials
[Rating:4/5]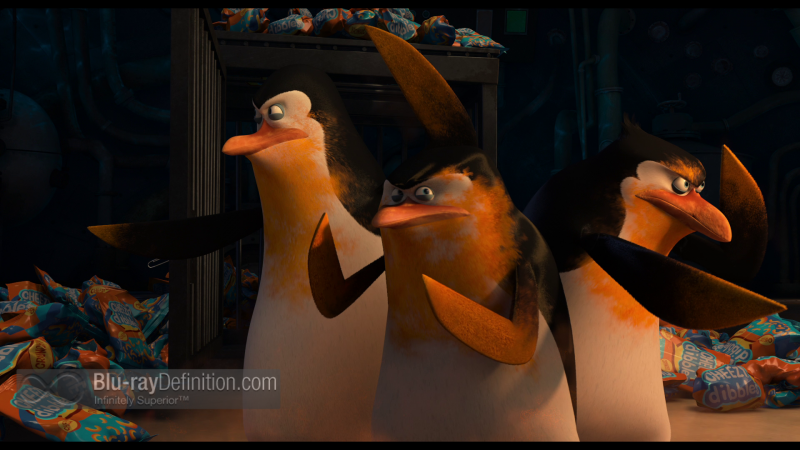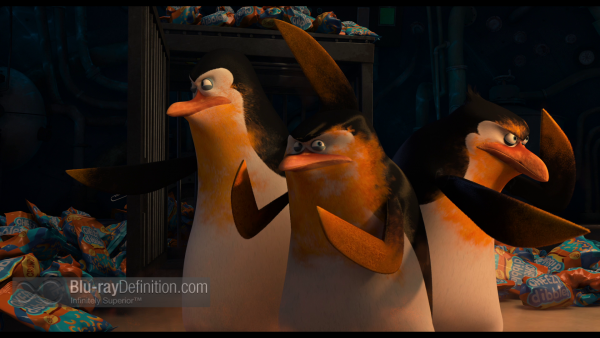 DVD
iTunes Digital HD Digital Copy & UltraViolet Digital Copy
2 Poppin' Penguins Toys*
"He is Dave" Music Video (1.78:1; 1080p/24; 00:03:18)
"Celebrate" Music Video by Pitbull (1.78:1; 1080p/24; 00:03:18)
Do the Penguin Shake with tWitch (1.78:1; 1080p/24; 00:02:26)
Cheezy Dibbles Ad (1.78:1; 1080p/24; 00:00:32)
Gallery (1080p/24)
Theatrical Trailer (1.78:1; 1080p/24; 00:02:25)
The World of DreamWorks Animation
*Also available in a version without the Poppin' Penguins toys.

The Definitive Word
Overall:
[Rating:3/5]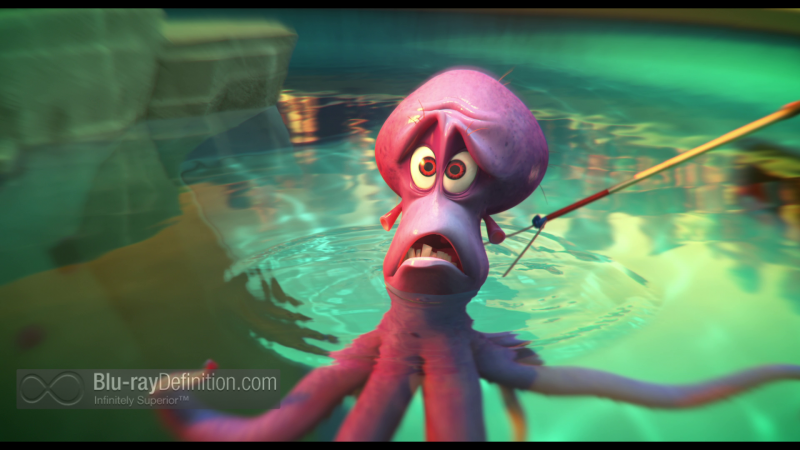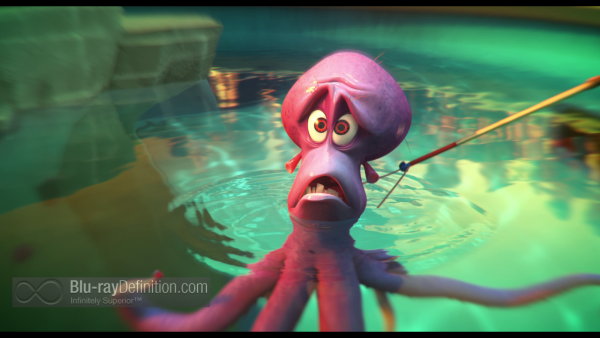 While it is wild, wacky, fast-paced, and filled with great looking animation, Penguins of Madagascar fails to employ a great story to hook even the less discerning younger crowd. The Penguins worked best as comic relief in the broader Madagascar world, but they just don't seem to have the chops to hold an entire story together on their own.
Additional Screen Captures
[amazon-product]B00SK573RU[/amazon-product]
[amazon-product]B00SWZIZTI[/amazon-product]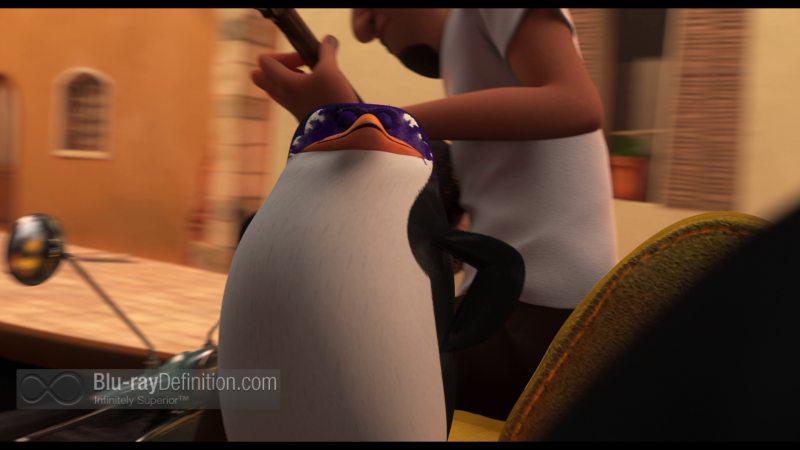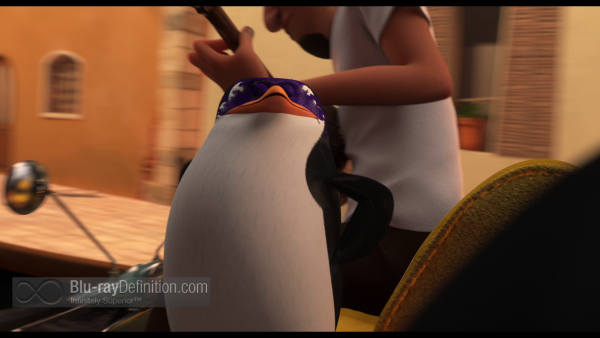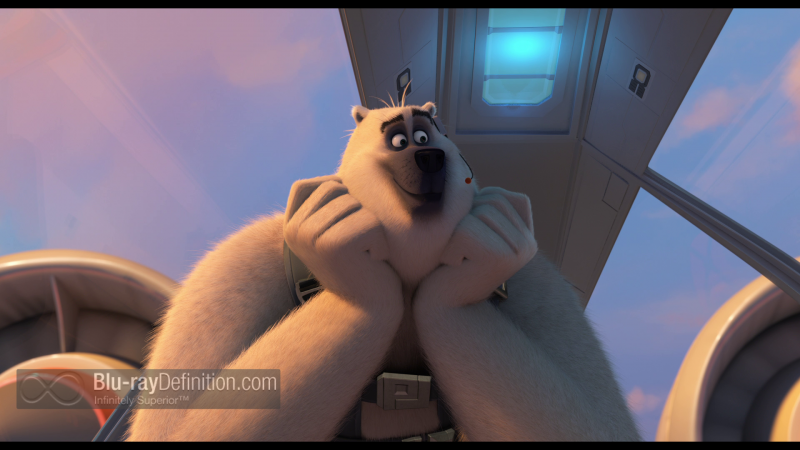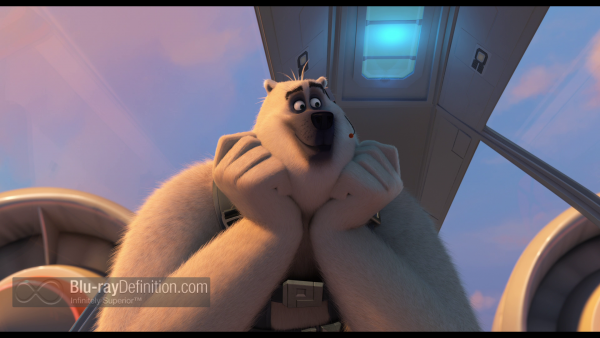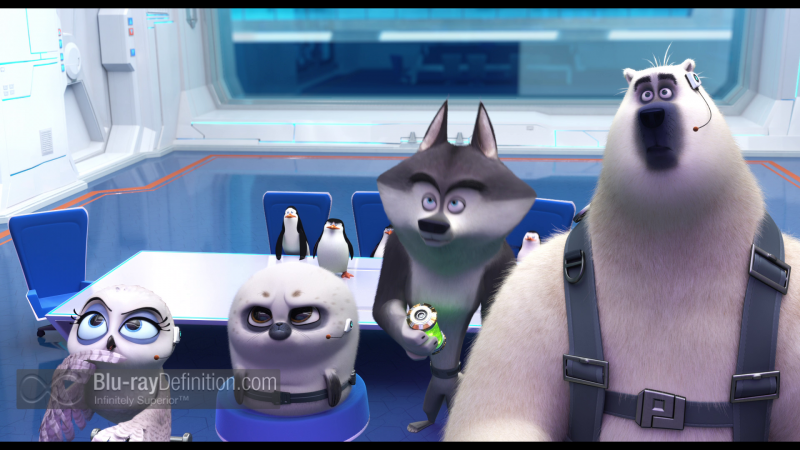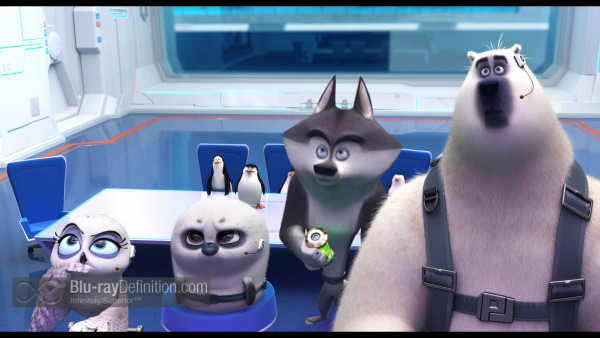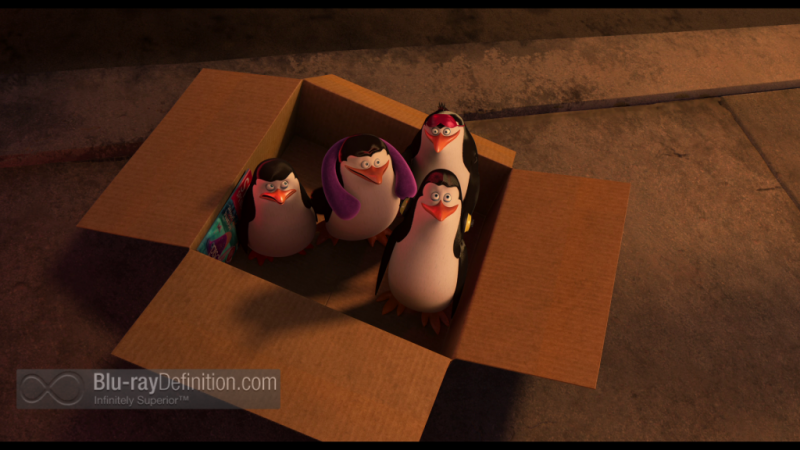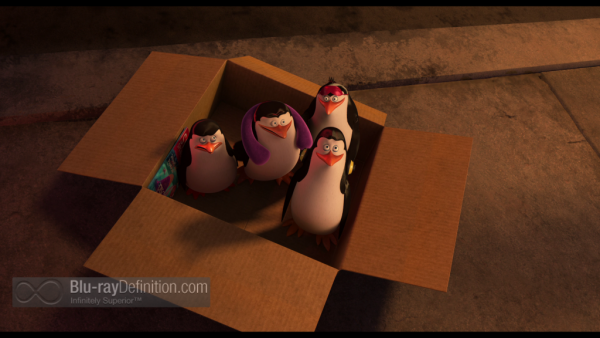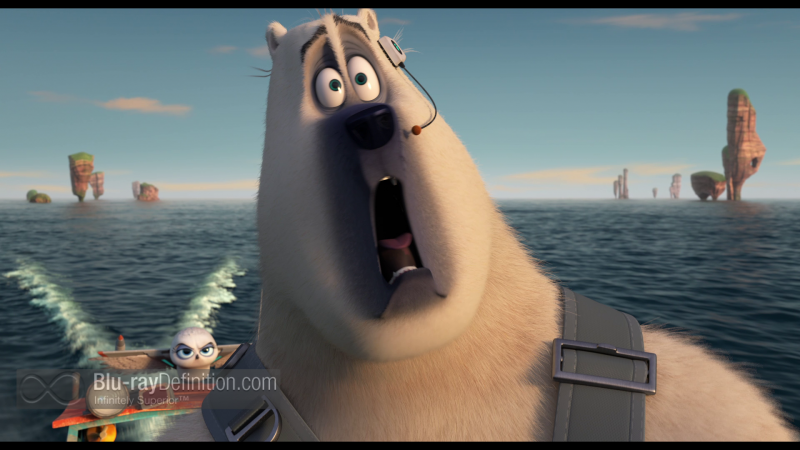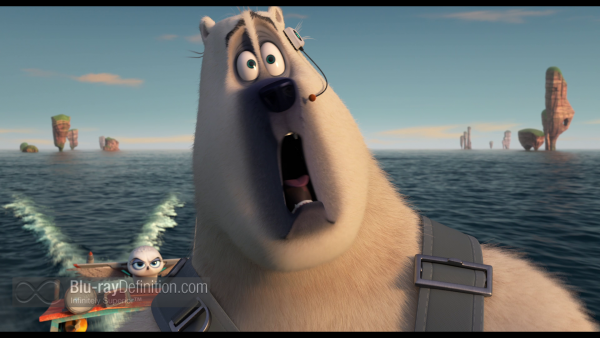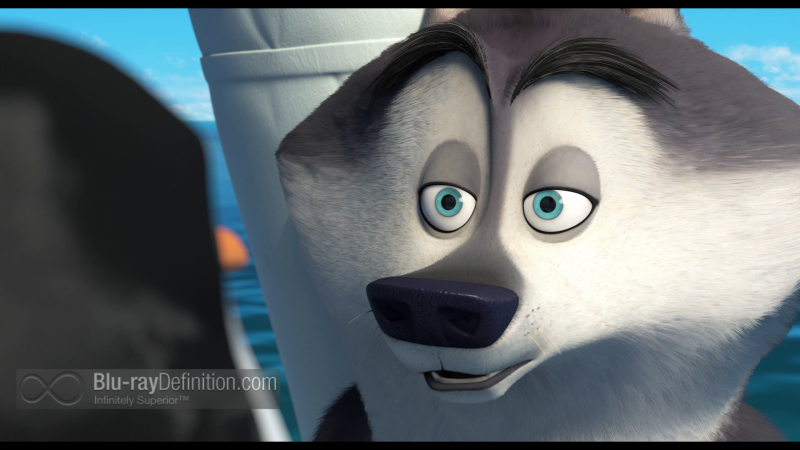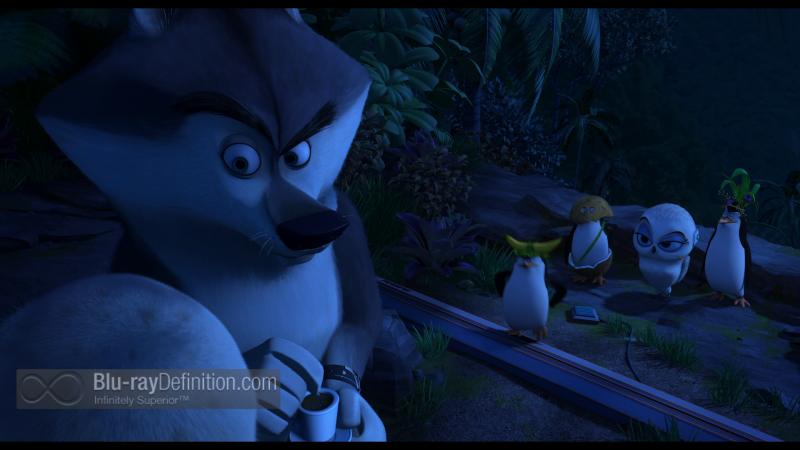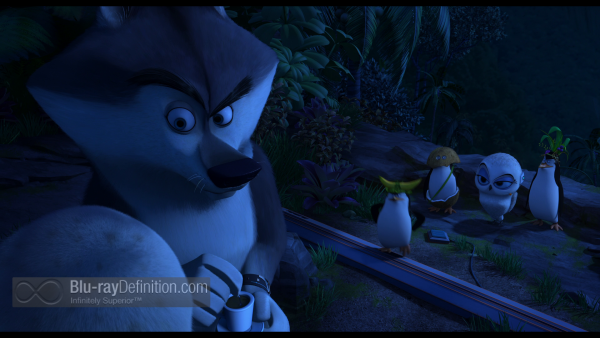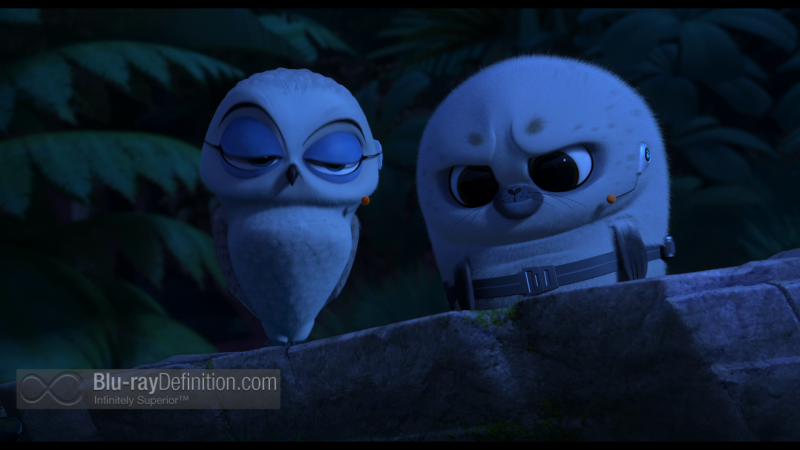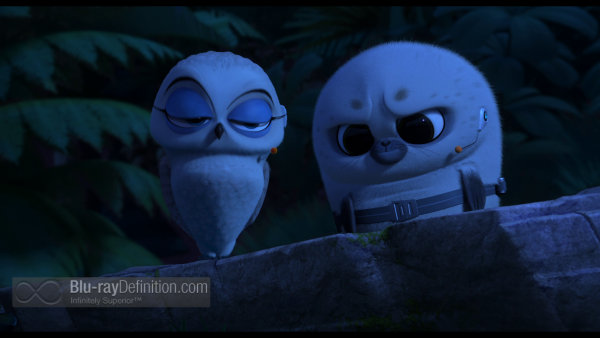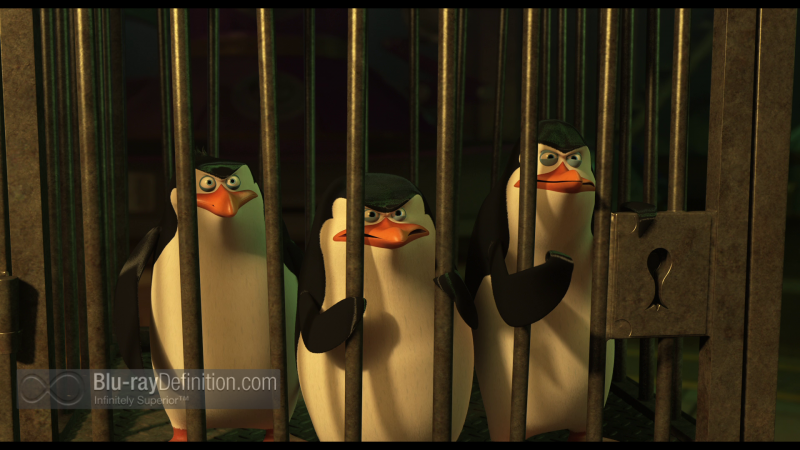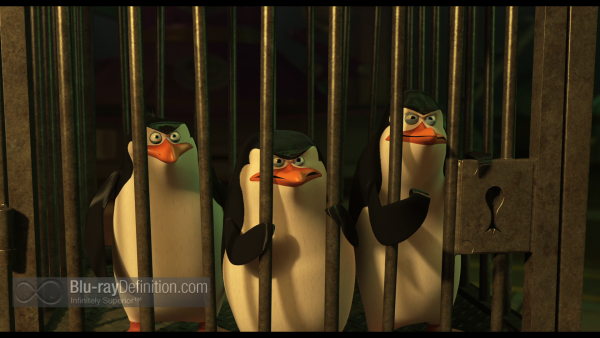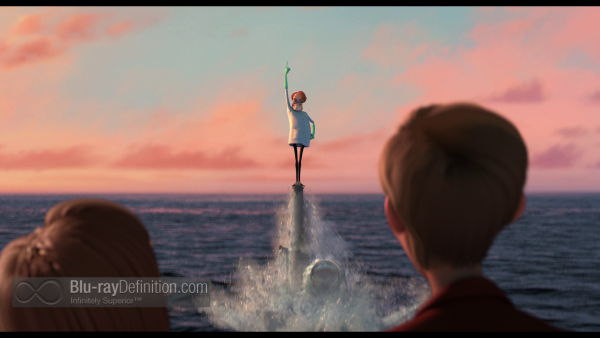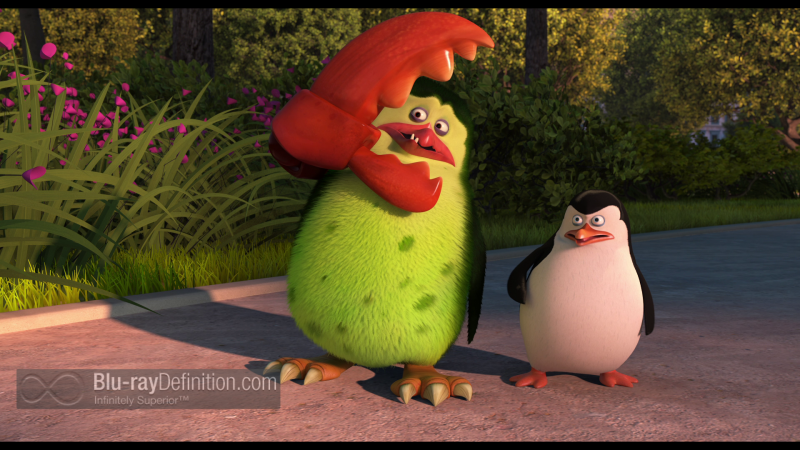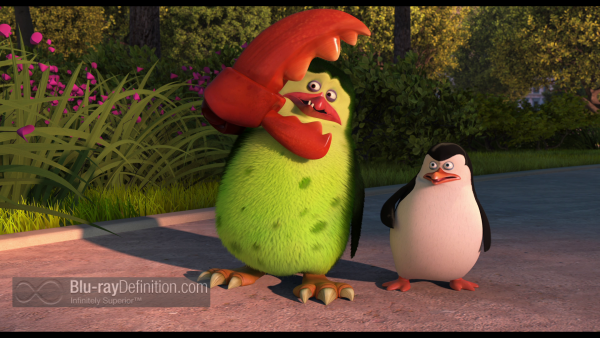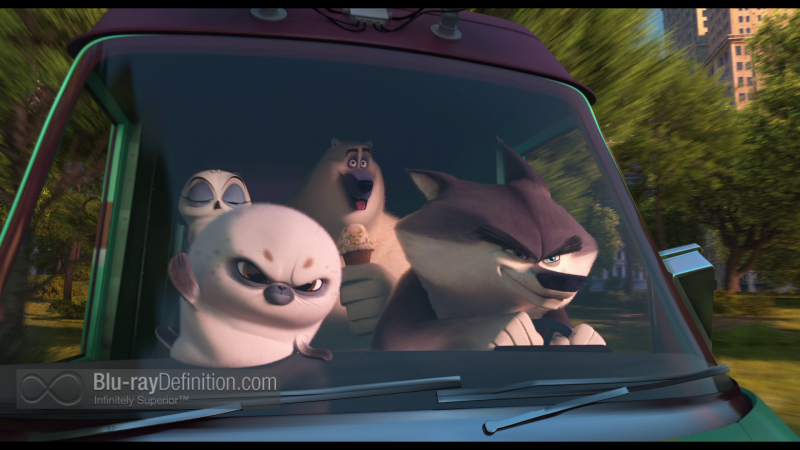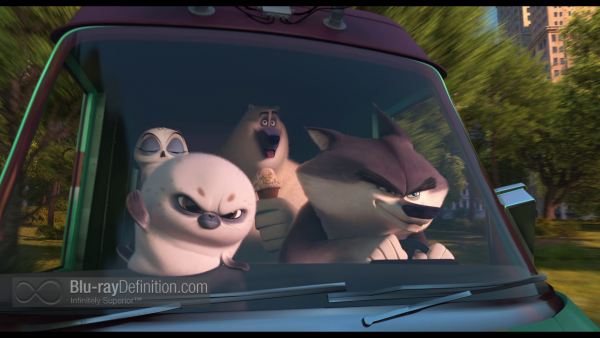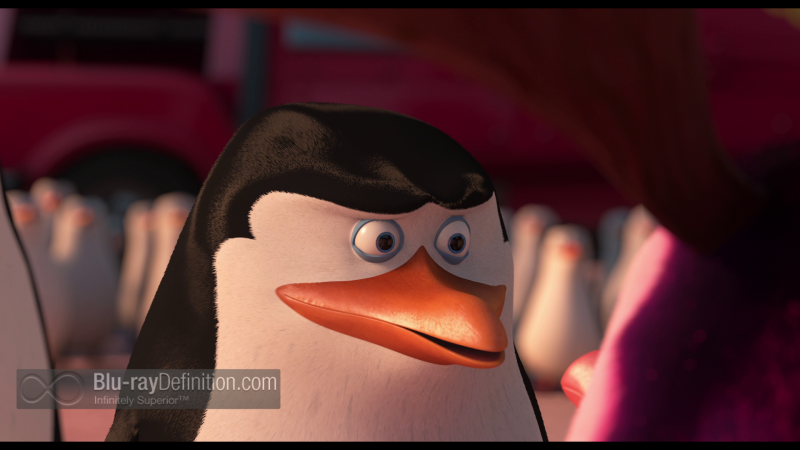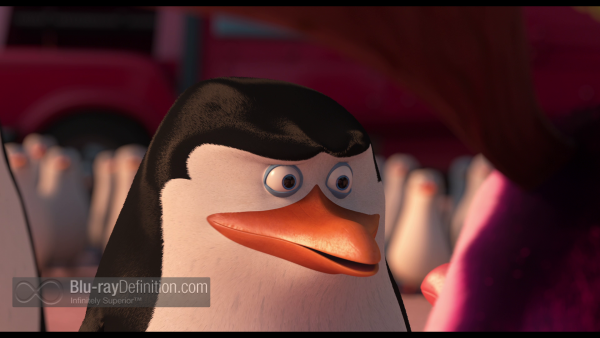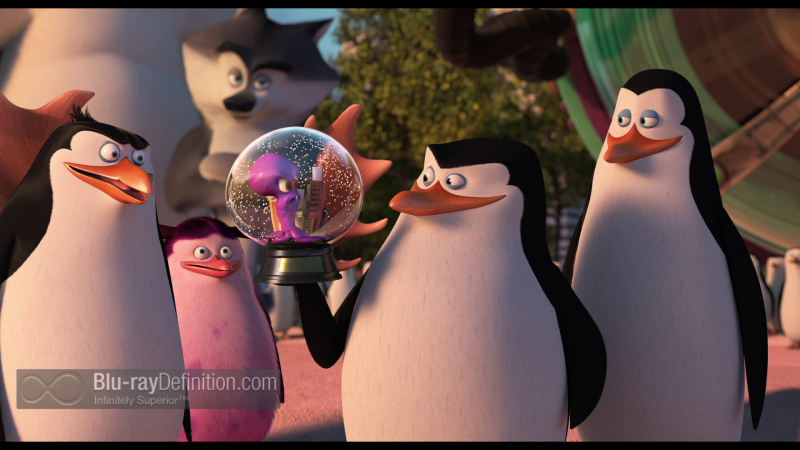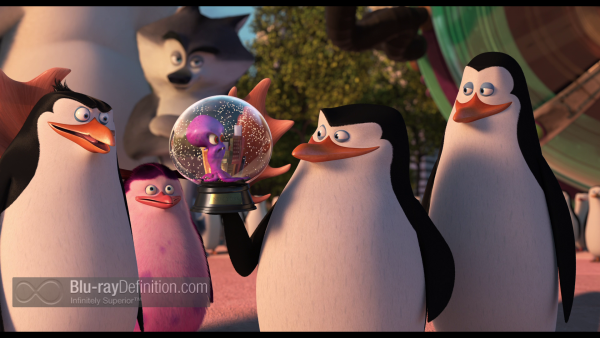 [amazon-product]B00SK573RU[/amazon-product]
[amazon-product]B00SWZIZTI[/amazon-product]