–
The Film
[Rating:3.5/5]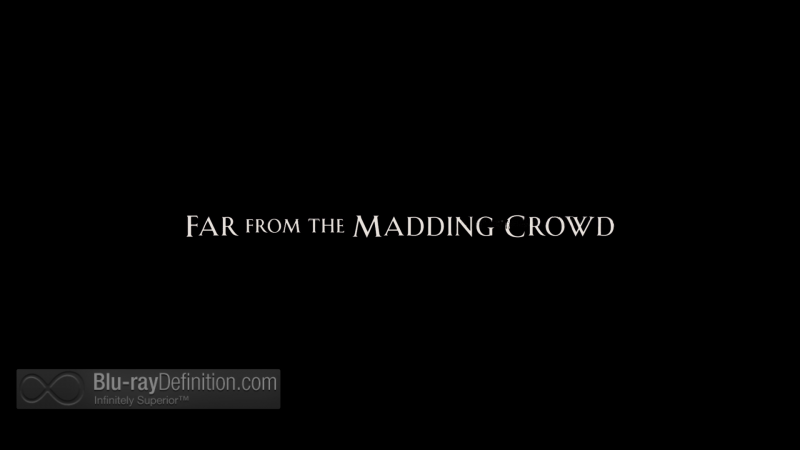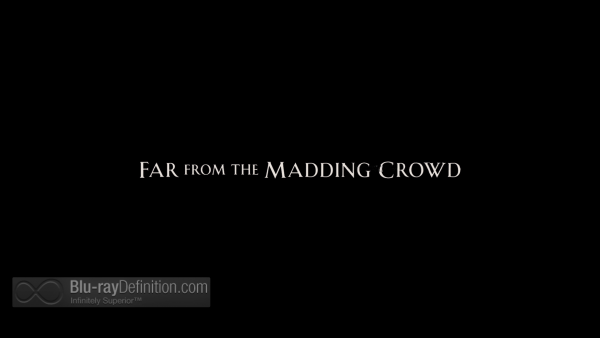 For an author who was one and remains so popular, Thomas Hardy has been woefully forsaken on the screen in comparison to some other writers from his era, such as the Brontës, for example. Director Thomas Vinterberg has nevertheless resurrected his much loved novel, Far from the Madding Crowd for the screen once again; it has been done three times, most notably in 1967 starring Julie Christie.
A lavishly filmed period that acts as a welcome respite from the usual Hollywood fare of CGI effects, explosions, superheroes, and brain dead comedies, Hardy's story and Vinterberg's film, form a David Nicholls screenplay, is the usual Victorian era, Thomas Hardy mixture of love romance, and tragedy tinged with violence. Set in the 1870s, it follows the orphaned young, independent woman Bathsheba Everdene (Carey Mulligan). When we first meet Miss Everdene, she is working on her aunt's farm in Dorset in 1870 where she first meets the handsome shepherd Gabriel Oak (Matthias Schoenaerts). Mr. Oak is so smitten with Bathsheba that he asks her to marry him, an offer which she instinctively refuses. Things worsen for Oak when all of his sheep get loose and fall over a cliff, forcing him to turn over his farm. Bathsheba, on the other hand, inherits an estate from her deceased uncle and is determined to turn the once thriving property around and make a go of it on her own. "It is my intention to astonish you all," she tells the workers as she lines them up to let some of the less worthy amongst them go. Eventually, Mr. Oak makes his way to her farmland estate and gets work as a shepherd there, still harboring feelings for Miss Everdene, but she now has caught the eye of another suitor, her wealthy middle-aged neighbor Mr. Boldwood (Michael Sheen). Bathsheba never rejects his offer outright, so it leaves him with a lingering hope and growing desire that she only stokes by leading him on and by eventually chasing after her own misguided desires.Those desires come in the form of army Sergeant Francis Troy (Tom Sturridge). She is seduced by Francis' charm and charisma. The two meet secretly in the woods for a sexual dalliance, she is won over and the two quickly marry.

The rest of the story follows the pattern so typical of Hardy – first there is passion and love, a strong woman is then brought down by a rapscallion, and the good man or men she should have chosen suffer alongside her or because of her. Vinterberg does capture this essence well, with the beautiful landscape of the English countryside and the pastoral classical score by Craig Armstrong all aiding what are superlative performances from Mulligan in particular, but also from Michael Sheen who makes the most out of his smaller role.
It is, however, the beautiful cinematography by Charlotte Bruus Christensen that most stands out in this film that, as hard as it tries, still does not quite get all of the nuance of Hardy's words onto the screen. Visually, however, the film, which was shot on location in Dorset, is without reproach, and is a standout in this period drama genre.

Video Quality
[Rating:4/5]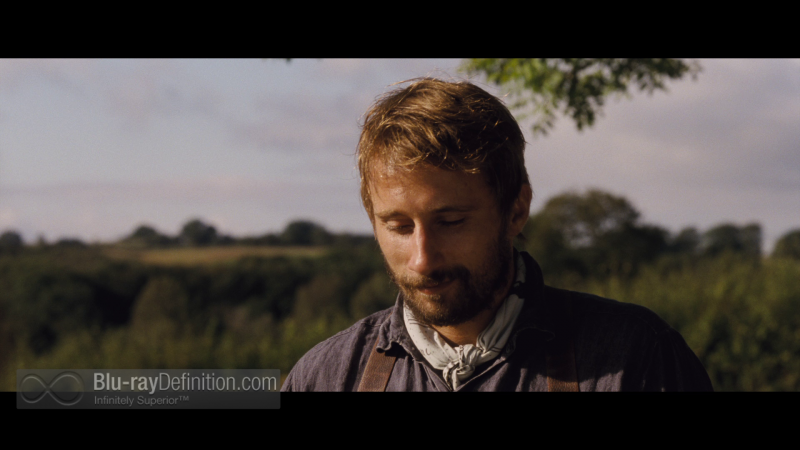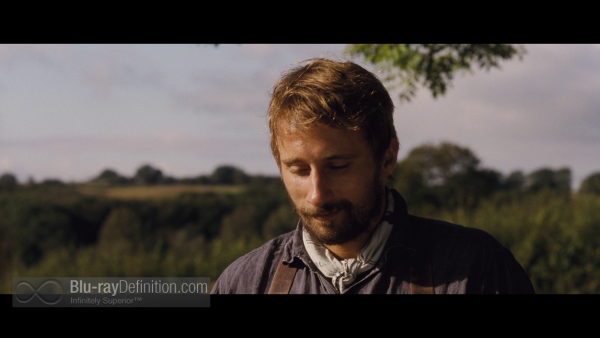 Far from the Madding Crowd was shot on slow, medium, and fast speed 35mm Kodak Vision3 50D 5203, Vision3 250D 5207, Vision3 200T 5213, and Vision3 500T 5219 film stock on Arriflex 235 and Panavision Panaflex Millennium XL2 cameras. And it looks like a production shot on film rather than in the increasingly popular and opted for digital format. That isn't to say it looks bad, not all, it looks quite good. It is rich in detail and color, but it also has grain and texture to it, probably more than some people are used to seeing these days for such a production. To me, it gives the film character and makes it fittingly organic. Although we do get some good detail, dark areas are prone to a bit of crush, but not enough to hinder the overall fine level of extended detail and crispness we get from this AVC/MPEG-4 1080p encodement from Fox.

Audio Quality
[Rating:5/5]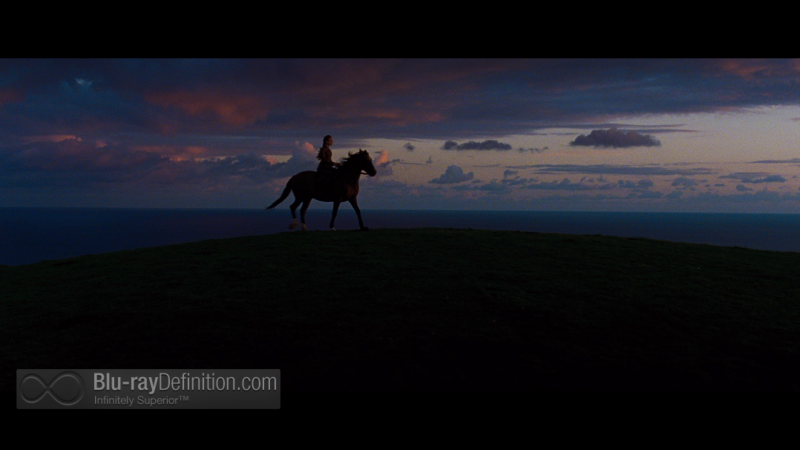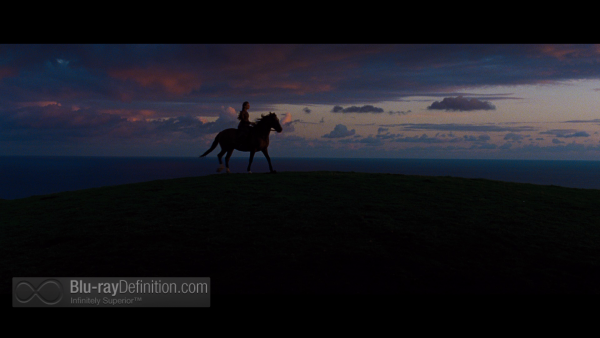 The English DTS-HD Master Audio 5.1 (48kHz/24-bit) soundtrack for Far from the Madding Crowd is a masterpiece of subtlety, balance, dynamics and musicality. The surround channels are filled with an abundance of atmospheric effects such as the sounds we would expect to hear were we in the English farm country – birds chirping, breeze blowing, trees rustling, and none of these ever sound overwhelming, fake, or too low. The musical score, a pastoral masterpiece that often hints at Ralph Vaughan Williams or Benjamin Britten, fills the channels and spread out with the natural dynamics of a concert hall when called upon, but also recedes into the background to just the right point when necessary. Of course, dialogue is clear, intelligent, and of a natural sounding quality as well.

Supplemental Materials
[Rating:3/5]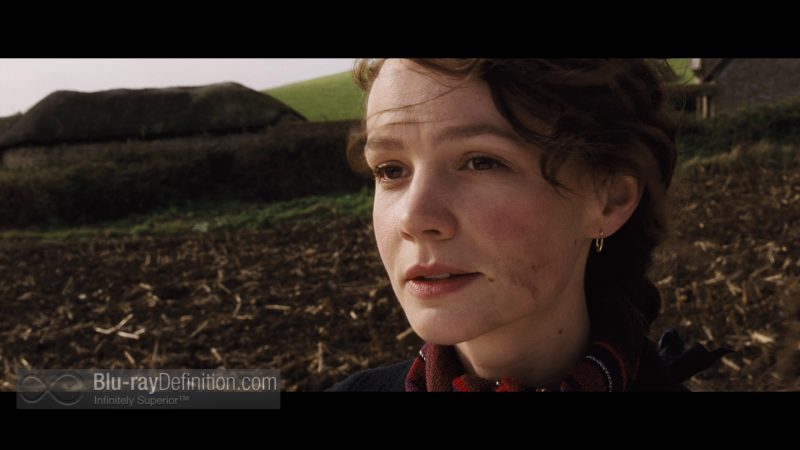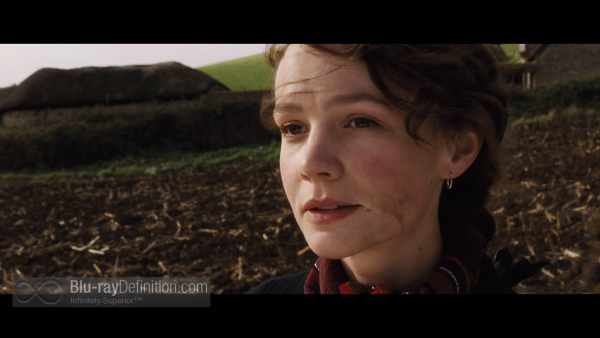 iTunes Digital HD Digital Copy & Digital HD UltraViolet
Deleted Scenes (1080p/24; 00:17:54)
Promotional Featurettes (1080p/24):

Bathsheba Everdene (00:03:17)
The Suitors (00:03:56)
Adapting Far from the Madding Crowd (00:04:32)
The Look of Far from the Madding Crowd (00:05:08)
Gabriel Oak (00:02:22)
William Boldwood (00:02:34)
Sergeant Troy (00:02:26)
The Locations of Far from the Madding Crowd (00:05:03)
Thomas Vinterberg (00:04:07)

Gallery (1080p/24)
Theatrical Trailer (2.35:1; 1080p/24; Dolby Digital 5.1)

The Definitive Word
Overall:
[Rating:3.5/5]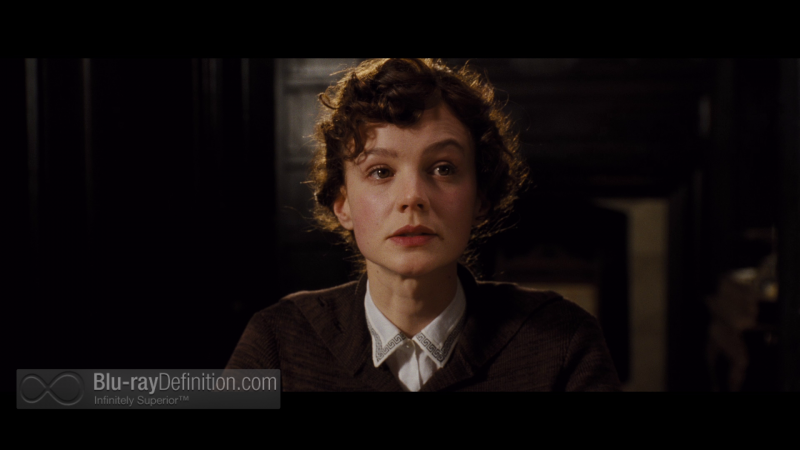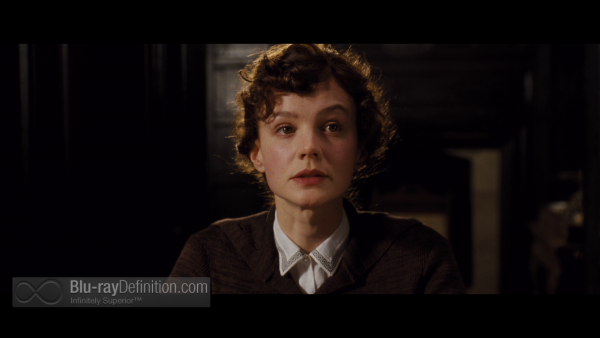 Far from the Madding Crowd is a pleasing even if not perfect rendition of the Hardy classic. Visually stunning with strong performances all around, the film is a breath of fresh air in the crowded world of big budget special effects bombast and sci-fi wizardry.
Additional Screen Captures