–
The Series
[Rating:3.5/5]
My Little Monster (となりの怪物くん lit. trans. The Monster Sitting Beside Me) is the anime series based on the manga written and illustrated by Robico. The story's protagonists are two high school students, the icy cold, emotionless Mizutani Shizuku whose nickname is "dry ice" and sole interest in life is studying so she can be the best in school, and the high school boy Yoshida Haru, who has a reputation for being violent, is really a very sweet person, but has been mostly staying out of school ever since he was in grade school because of a few very bad altercations. Haru is also somewhat naïve when it comes to social interactions. The two meet when Shizuku is sent to Haru's home to deliver school assignments and even though she is typically emotionally distant, Haru becomes instantly smitten and decides to pursue a romantic relationship with her, despite her protestations. Ultimately, My Little Monster is a series about the evolving relationship between Shizuku and Haru, how they are polar opposites emotionally and intellectually, and how they each help to make the other more well adjusted and social.
On the whole, the series is quite funny and wonderfully animated, although it couldn't and shouldn't be regarded as groundbreaking in the latter sense by any means. Into the Shizuku and Haru dynamic is incorporated a number of characters that help to make the series more enjoyable and palatable, such as the friendless Natsume who has, up until now, only had acquaintances on the internet and dislikes it it whenever boys hit on her; or Haru's older cousin Misawa Mitsuyoshi or "Micchan" who acts as a sort of father figure to him, and the younger kids all seem to find very cool. Eventually Natsume develops a crush on Micchan that she is embarrassed to let anyone know about.
While My Little Monster is an amusing series and one that offers a strong moral about coming out of one's shell and learning to deal with others, it is not without its faults. It is, for one thing, on the quirky side. For example, there's a subplot involving the raising of a rooster on the high school grounds and the building of a chicken coop that is ongoing and really not pertinent to anything as far as I could tell. Also, the ongoing back and forth between Shizuku and Haru is not only repetitive, but highly taxing on one's ability to suspend disbelief. The way the high school aged Haru acts like a preteen discovering everything for the first time, constantly ending up in violent altercations of his own making, basically stalking Shizuku, and a number of times punching or elbowing her in the face because of a misplaced blow to someone he was trying to hit makes one think, "how or why are these two even a couple?" But, I guess the absurdity of it all is what keeps one watching; well, that and the excellent animation and hardy comedy that, truthfully, seems to naturally roll off the writers' pens and the voice actors' tongues.

Video Quality
[Rating:5/5]
My Little Monster gets a gorgeous, reference quality transfer to Blu-ray in AVC/MPEG-4 1080p of its digital animation from NIS America. I really cannot find any faults or complaints with the image; it's clean, detailed, sharp, colorful, and lacks any sort of anomalies like color banding, aliasing, or video noise.

Audio Quality
[Rating:4/5]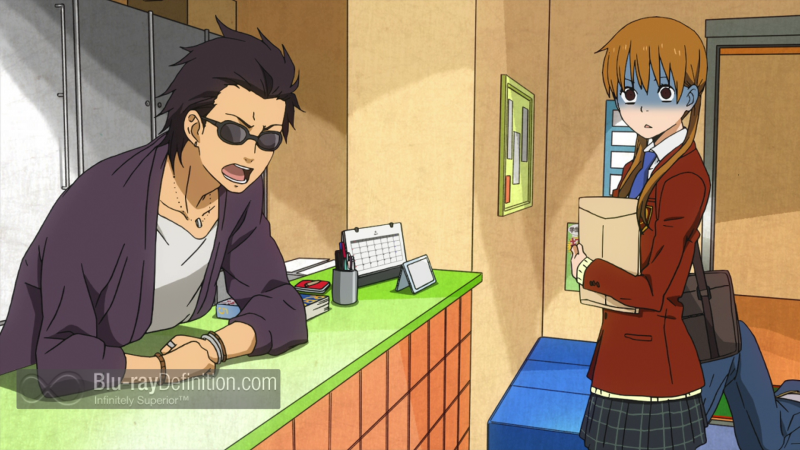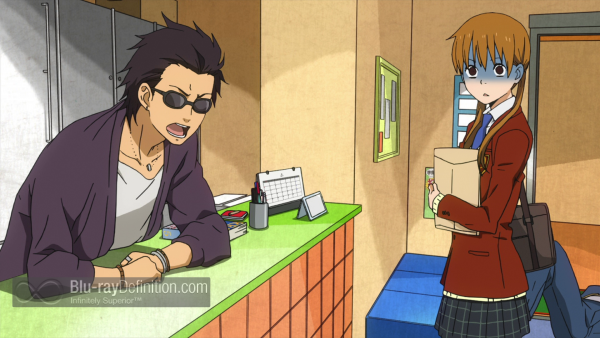 My Little Monster comes with the original Japanese soundtrack in LPCM 2.0 stereo (48kHz/24-bit). The mix is subtle with mild stereo effects, but the dialogue is clean and natural of sound, and the musical score, which is a really good one that mixes various genres from classical to light jazz and folk, sounds quite good and punchy.

Supplemental Materials
[Rating:3/5]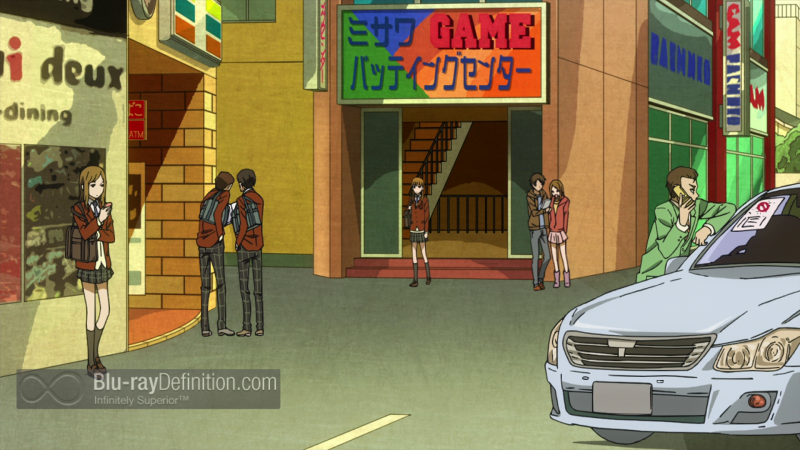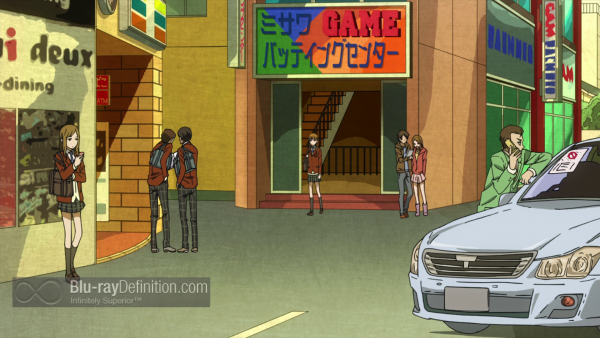 Clean Opening
Clean Ending
Clean Episode 1 Ending
Japanese Trailers
Hardcover art book with episode guide, character art, and credits
Premium chipboard slipcover.

The Definitive Word
Overall:
[Rating:3.5/5]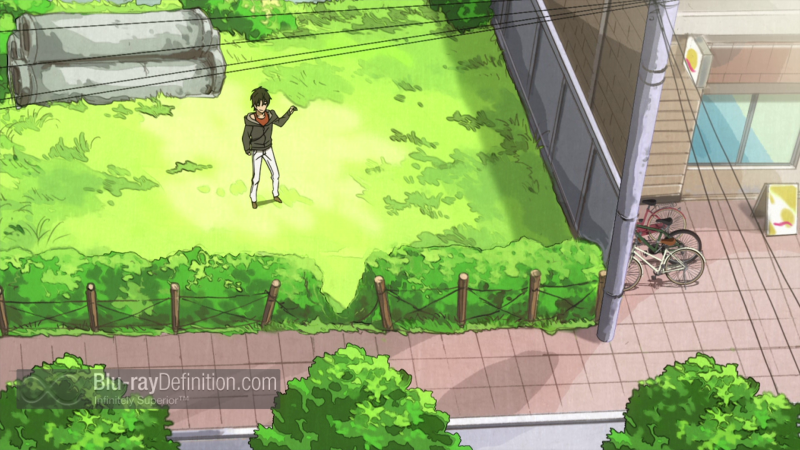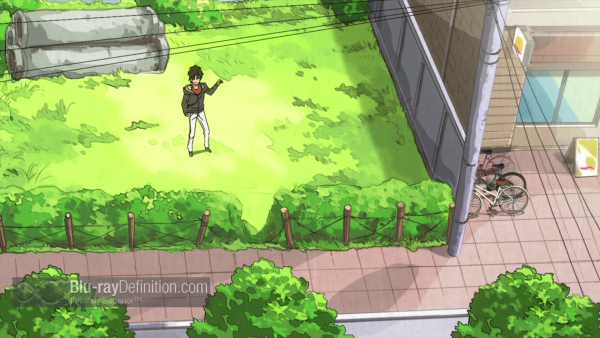 My Little Monster arrives in a Premium Edition from NIS America with a gorgeous high definition transfer, beautiful packaging, and all the collectible art book. The series is funny with great looking animation, even if it is on the quirky and sometimes annoying side.

Additional Screen Captures