– –

The Film
[Rating:4.5/5]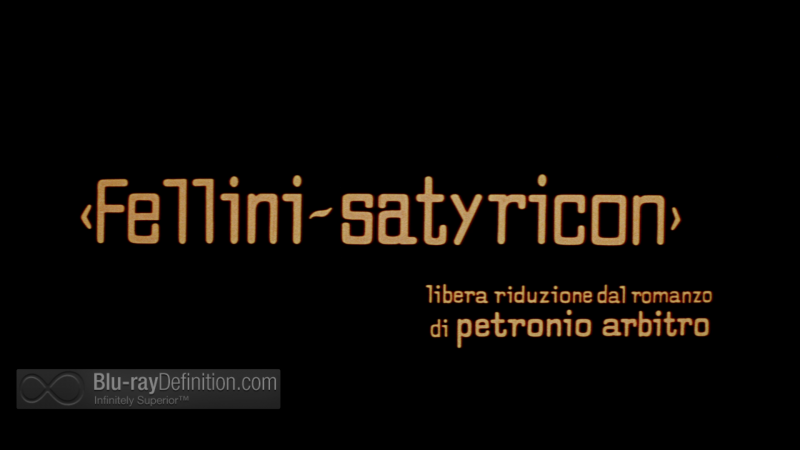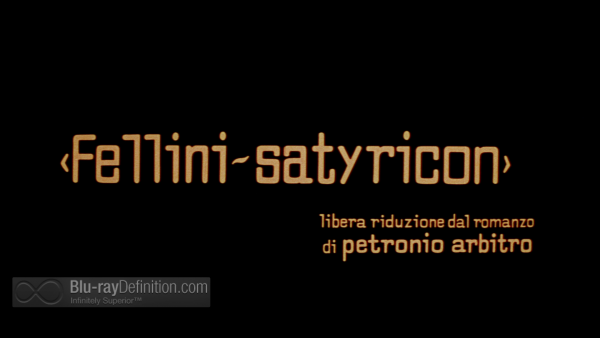 In what Federico Fellini himself described as a "science fiction… a trip back in time…", with 1969's Satyricon, the auteur gave the world perhaps his most decadent and free-form piece of work for the screen. A free adaptation of the surviving parts of Petronius' first century satire of decadent Roman lifestyle, the surreal and homoerotic landscape created by Fellini is fittingly as disjointed as the no longer complete work from which it was taken.
The story begins with Encolpio (Martin Potter) vying for the affections of the androgynous young slave boy named Gitone (Max Born) with his school friend Ascilto (Hiram Keller). When Gitone chooses the affections of Ascilto, Encolpio is set on a bizarre journey through various forms of Roman society. He finds himself in an orgy with the wealthy former slave Trimalchio (Mario Romagnoli), who takes pleasures in young boys rather than his spurned wife; then he finds himself trapped toiling on a slave ship where he must ward off the sexual advances of the ship's captain, Lichas (Alain Cuny). Later he must steal a hermaphrodite seer and then fails to become aroused while having sex with a priestess on an alter.
At first glance Fellini appears to have shaken off all forms of storytelling and linearity in Satyricon, but the film does have a structure of its own. The visual aesthetic is dripping with symbolism, the colors of red like blood or perhaps even hell; earth tones that conjure up decay; shades of blue like the drowning of a civilization. Furthermore, in the visualization of Roman decadence, and of one far beyond merely the sexual, Fellini constructed an allegory about contemporary mores. Everyone that Encolpio encounters is damaged in some way or the other. They are lustful, manipulative, filled with avarice, violent, or treacherous. In fact, it was, as Fellini put it himself, "a cynical society, impassive, corrupt, and frenzied — and society today, more blurred in its external characteristics only because it is internally more confused…Then as now we find ourselves confronting a society at the height of its splendour…a society in which politics is only the sordid, routine administration of a common affluence and an end in itself".
Corrupt, frenzied, and impassive are perhaps the perfect words to describe Fellini – Satyricon, Italy of the late 1960s, and our own modern society, so the film, like all great works of art, has an immovable relevance, one that reaches beyond its era and grabs hold of us from across decades and centuries.

Video Quality
[Rating:4/5]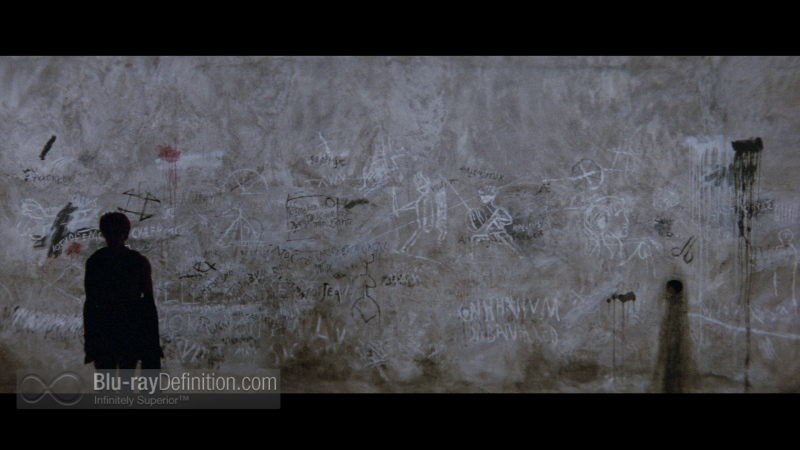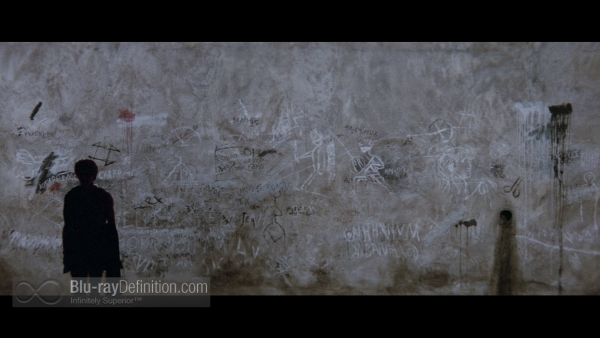 Fellini – Satyricon is taken from a new 4K restoration of the film and presented in an AVC 1080p encodement on Blu-ray by Eureka's Masters of Cinema imprint. For its 1969 vintage film source, it looks remarkably good with little source damage to get in the way of Fellini's brilliant imagery. That said, some film softness and ocassional coarseness of the grain structure do get in the way at times, and contrast could be stronger. The image can tend toward a dark, murky look in places and suffer from some slight crushing in darker areas. Still, the grain never tips over into noise and a natural appearance is always maintained.

Audio Quality
[Rating:3/5]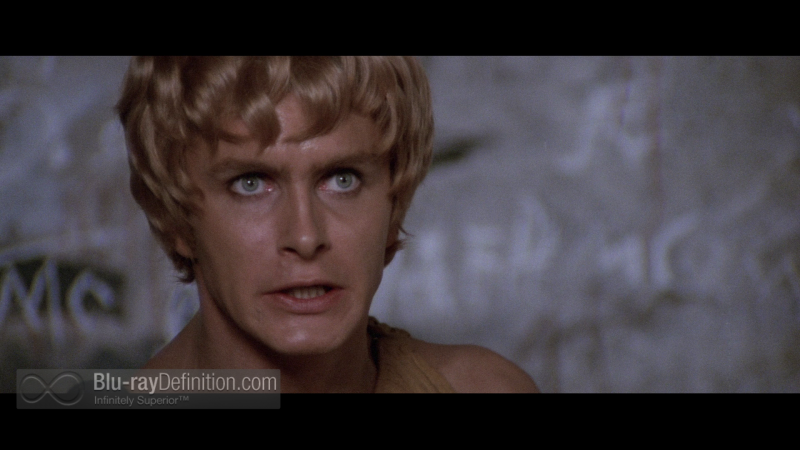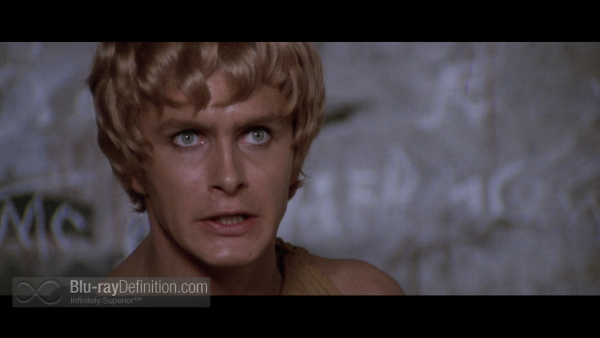 The original monaural soundtrack in Italian is included in LPCM 1.0 (48kHz/24-bit). There is also an alternate English dub included in LPCM 1.0 (48kHz/24-bit). All things considered, the sound is fine given the age and channel limitations, but it does sound just a bit grating and thin, especially the Italian track. The English dub actually sounds just a bit less harsh and little fuller, but also less authentic.

Supplemental Materials
[Rating:2.5/5]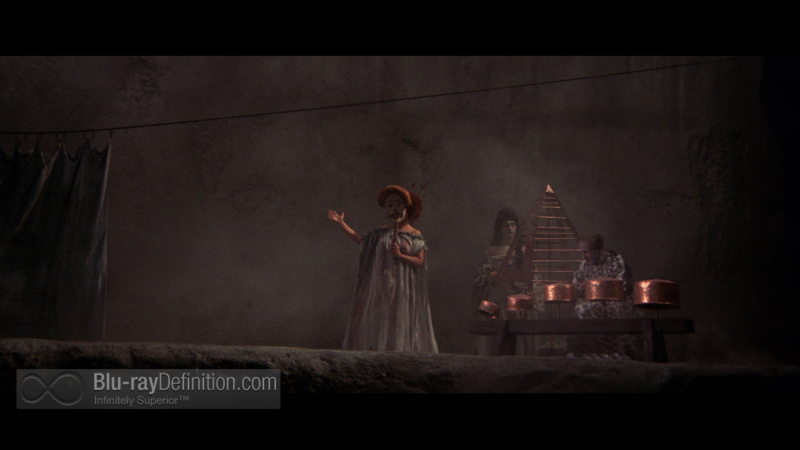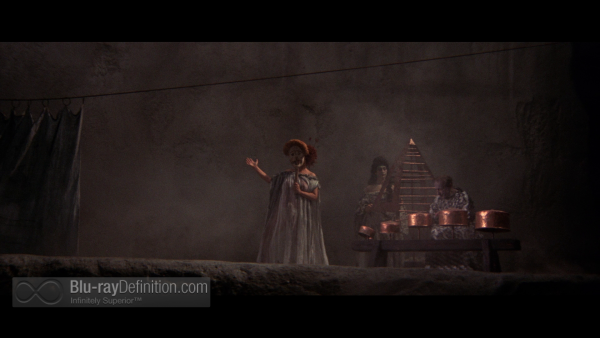 Original theatrical trailer
48-Page booklet featuring a new essay by Pasquale Iannone on Fellini and his usage of the 'Scope frame; rare archival imagery; "Preface to the Treatment" by Federico Fellini (1968); and a new essay on the film, "Fellini: Subversion by Excess", by Sabrina Marques (2015).

The Definitive Word
Overall:
[Rating:4/5]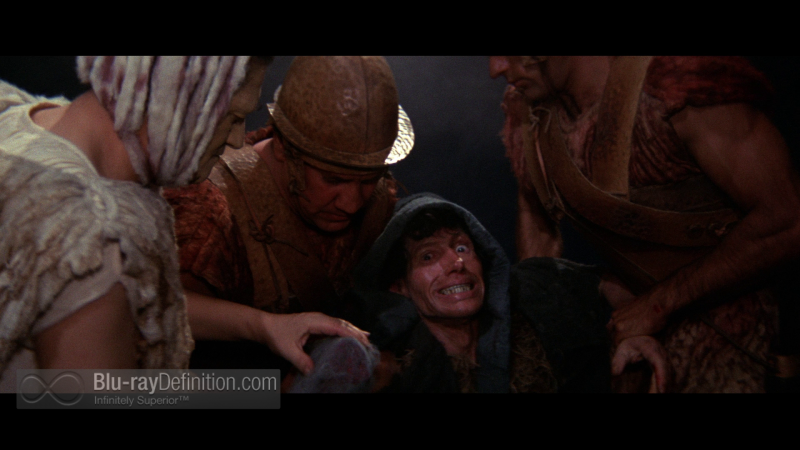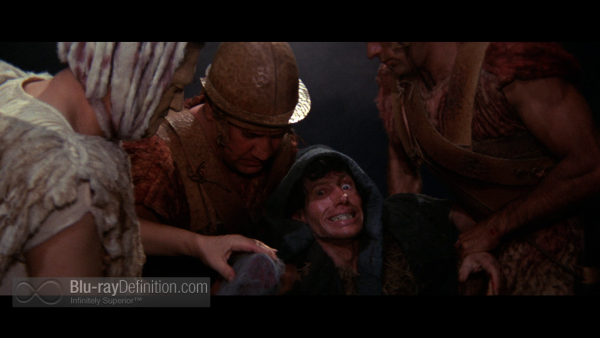 A masterpiece of satire and surrealism, Fellini – Satyricon is a brave, powerful piece of art that is visually and topically stunning. It holds a relevance that still rings true even today. This Masters of Cinema release is not flawless, but it is still a pleasurable watch.
Additional Screen Captures
[amazon-product region="uk" tracking_id="bluraydefinit-21″]B00T6BDWGS[/amazon-product]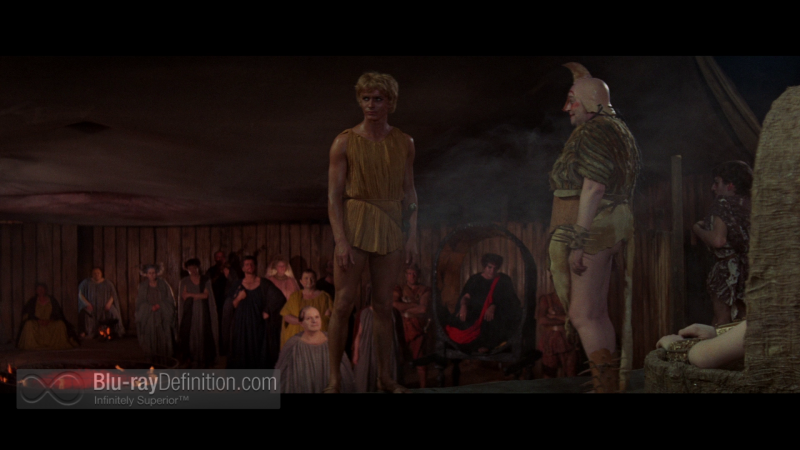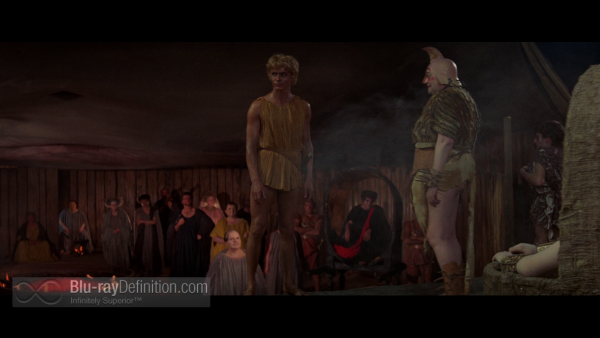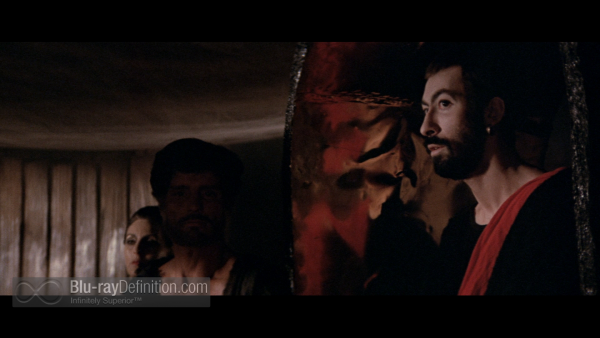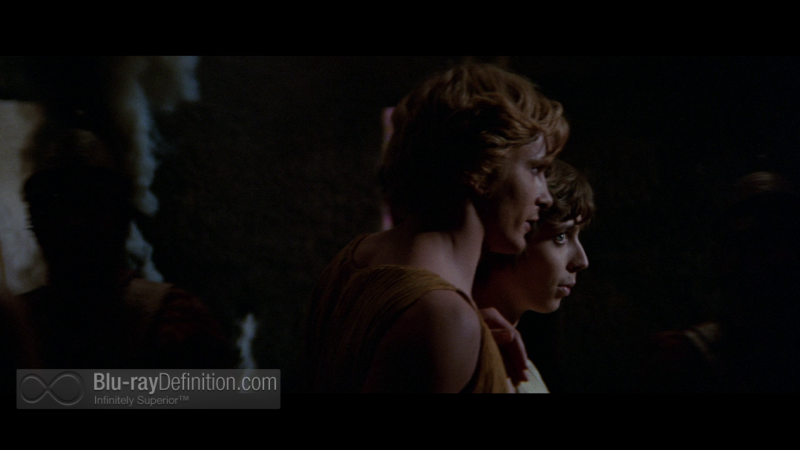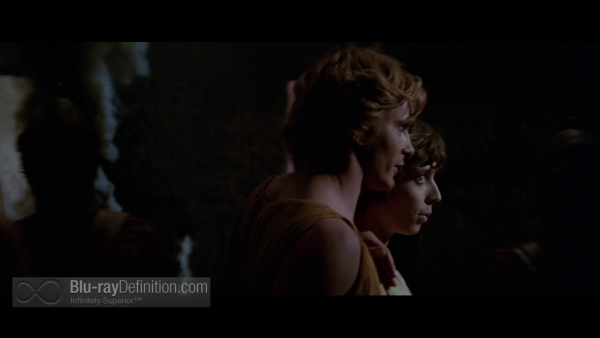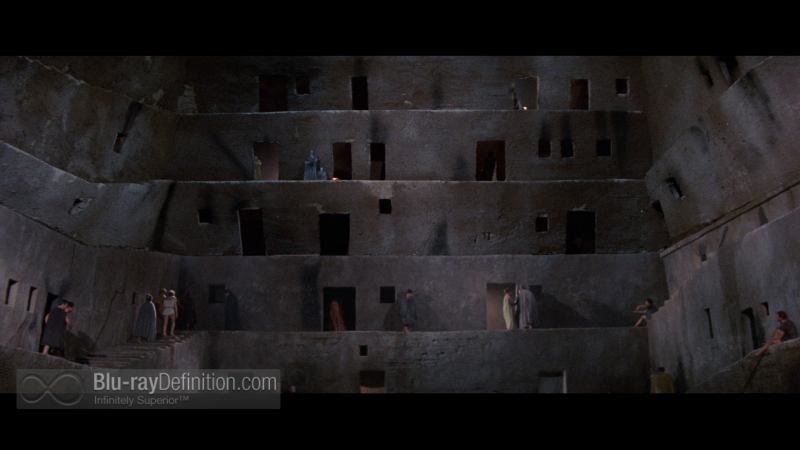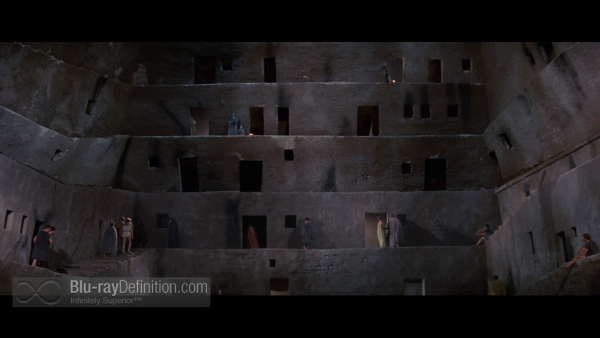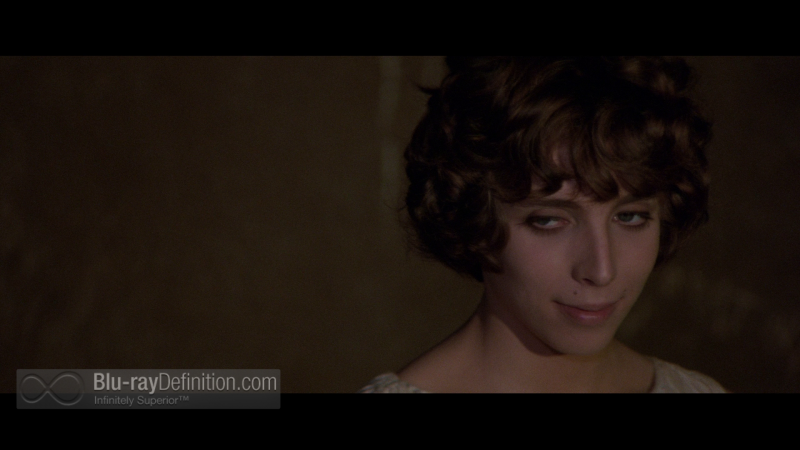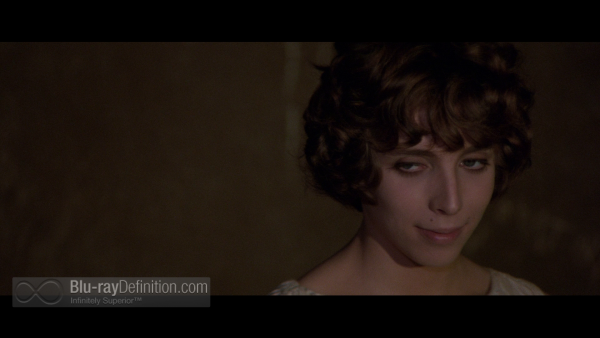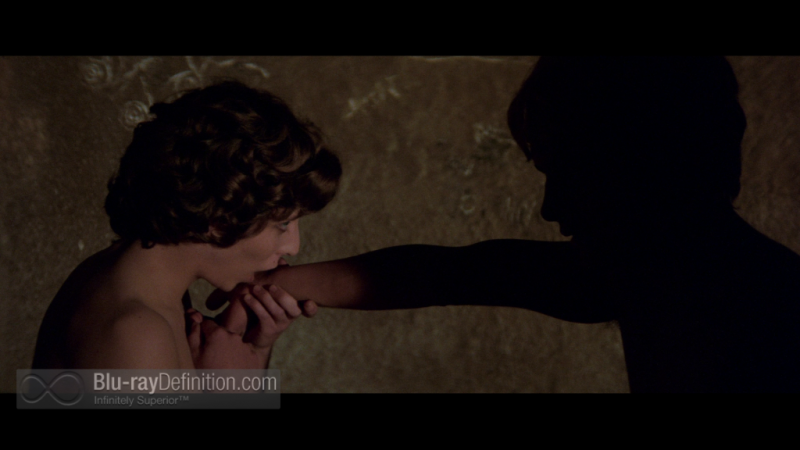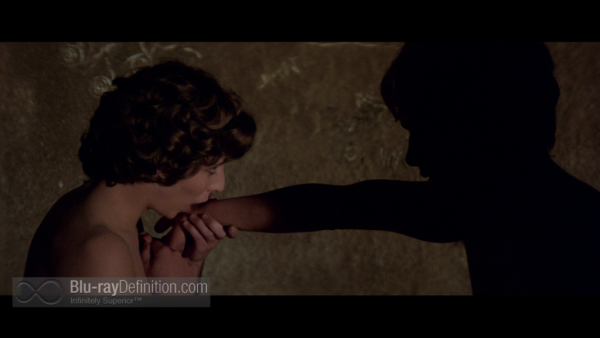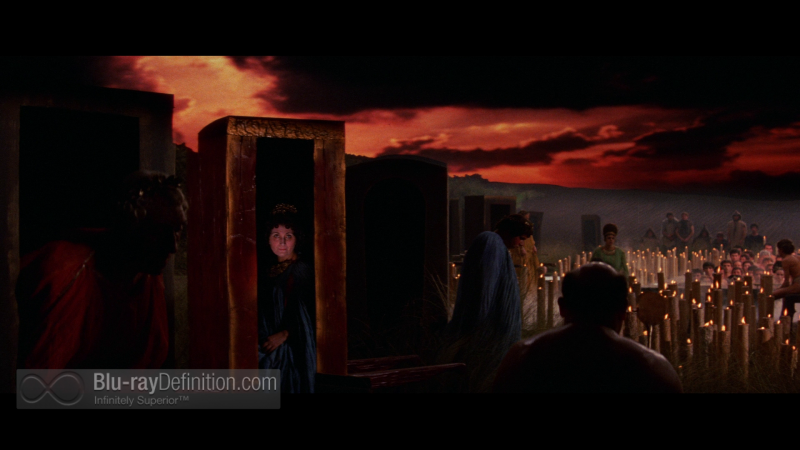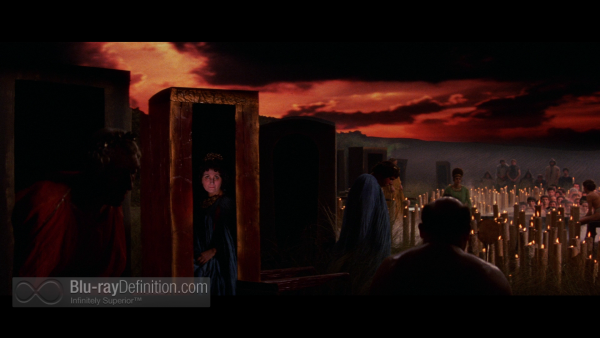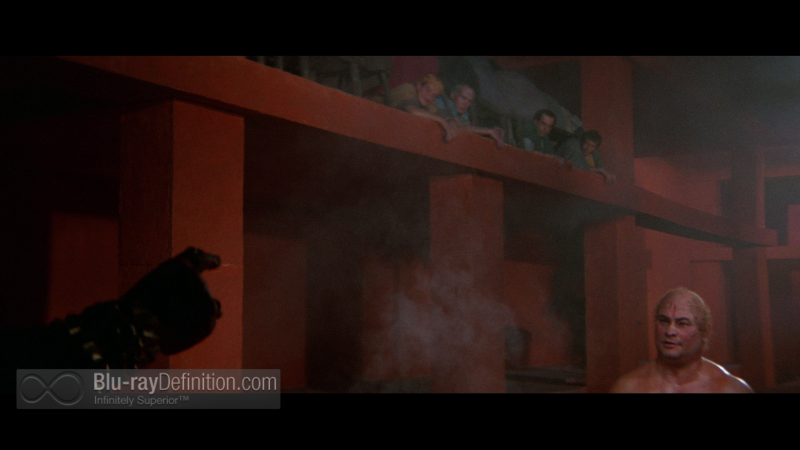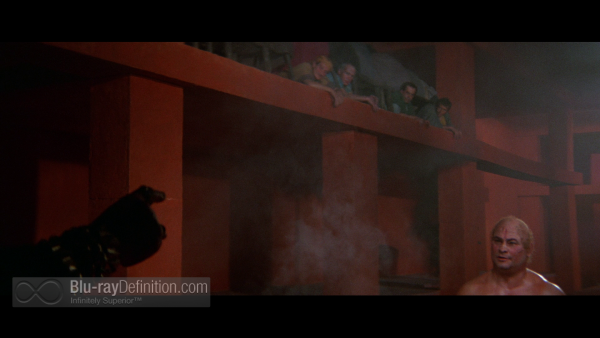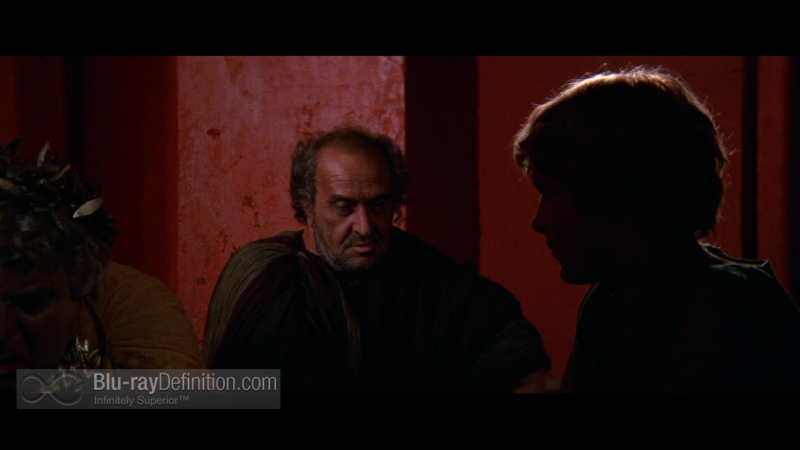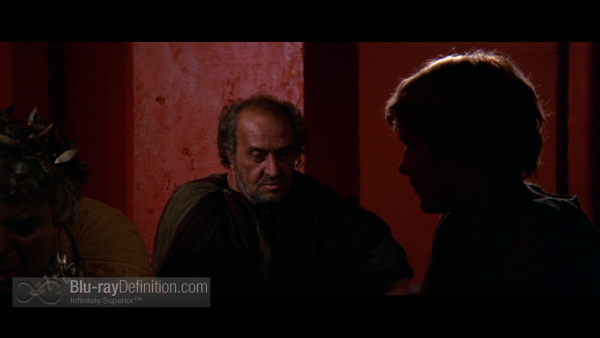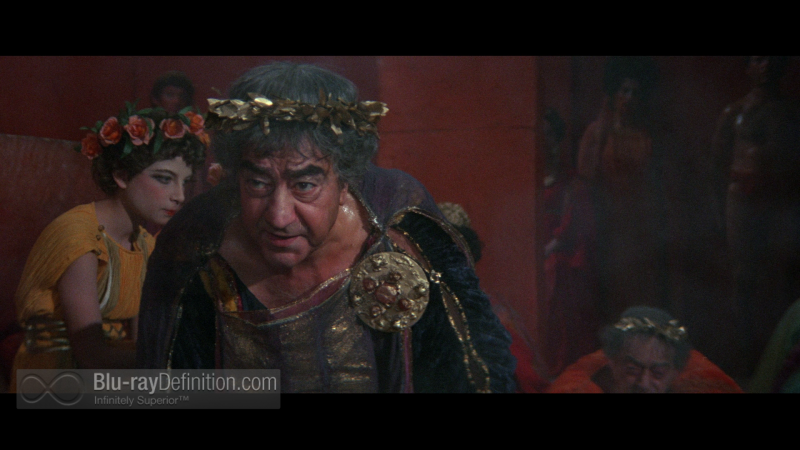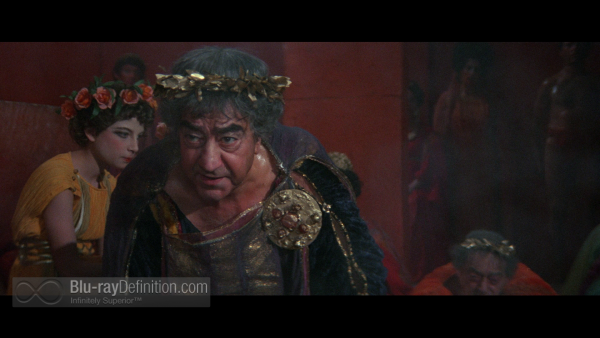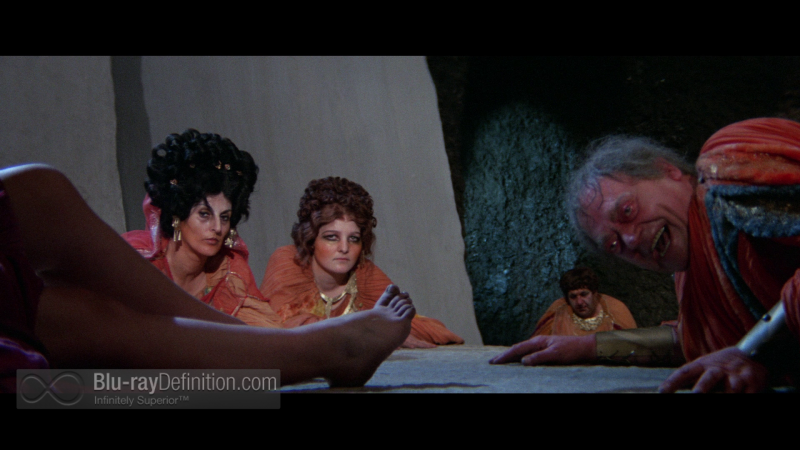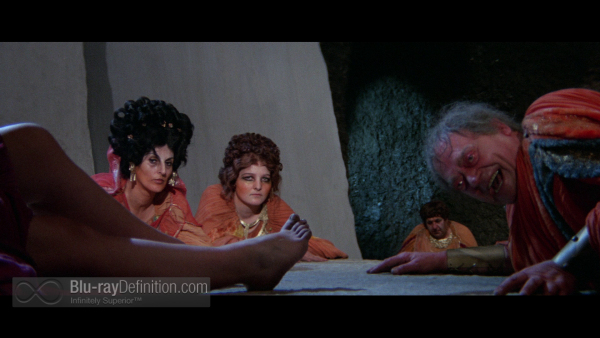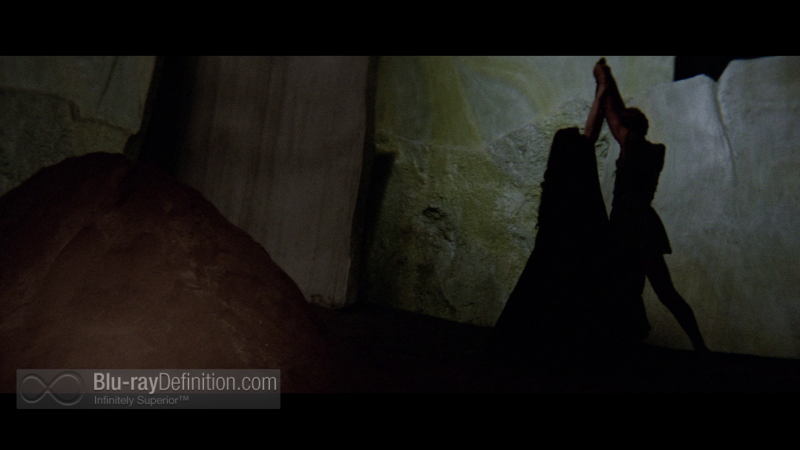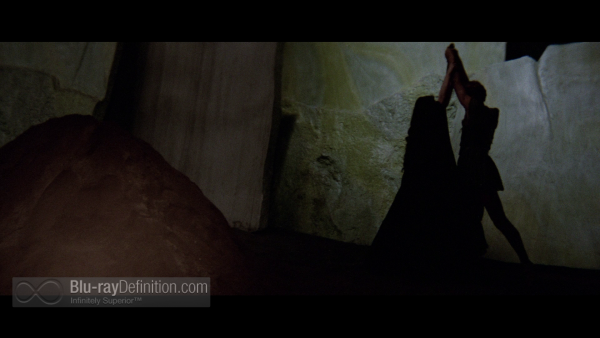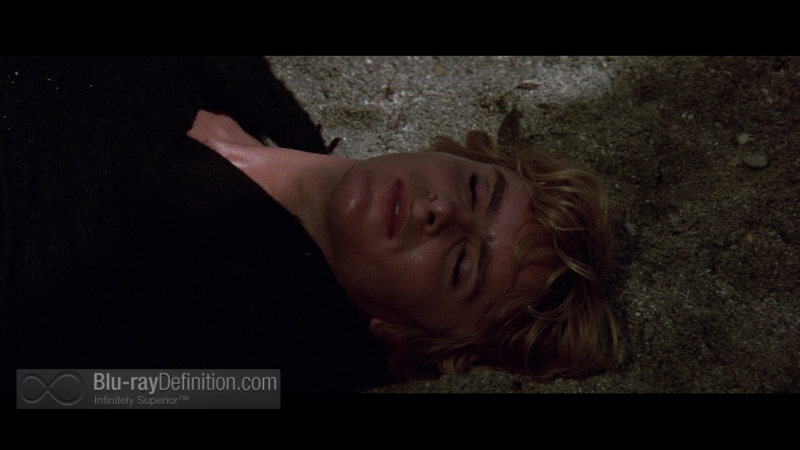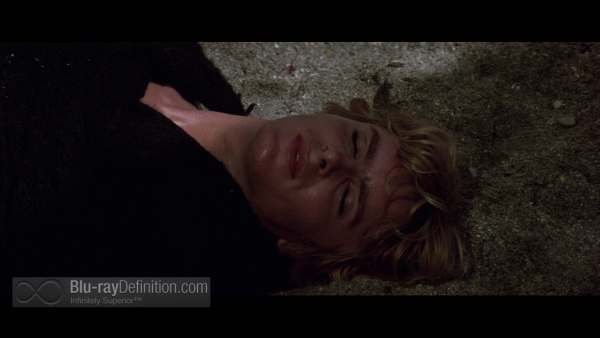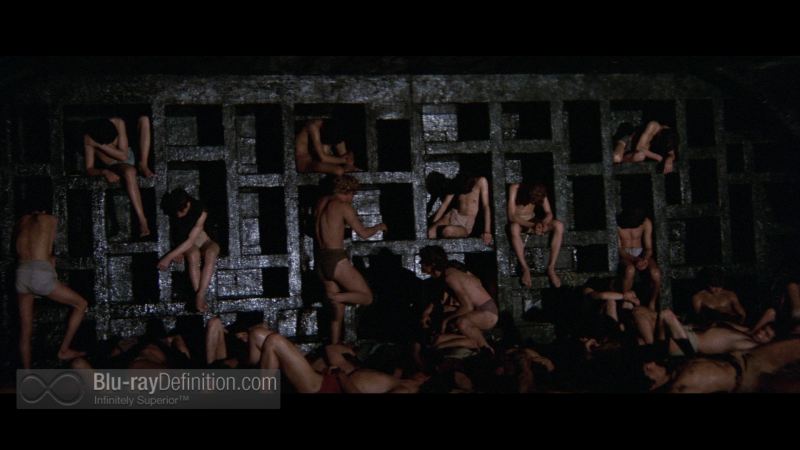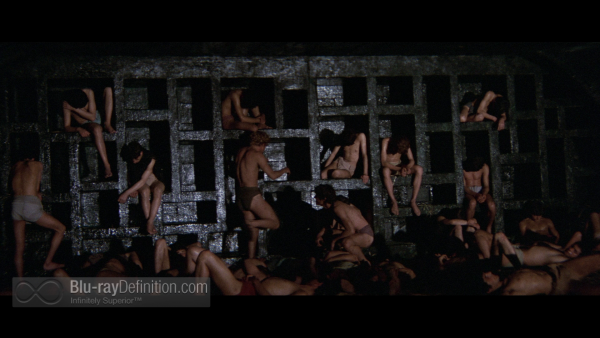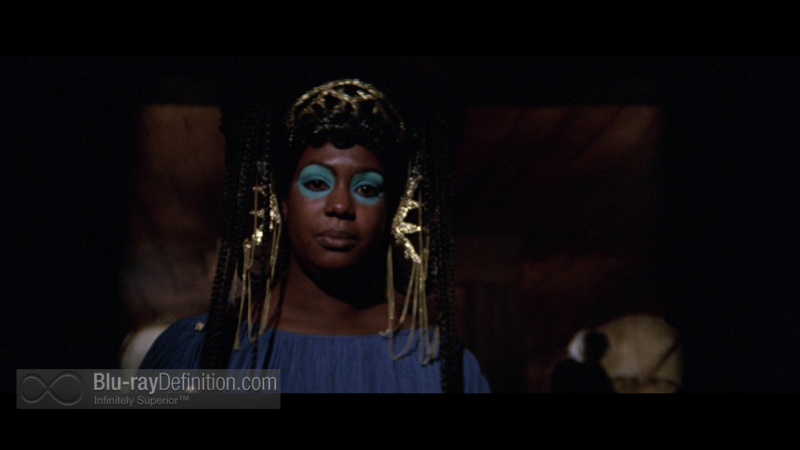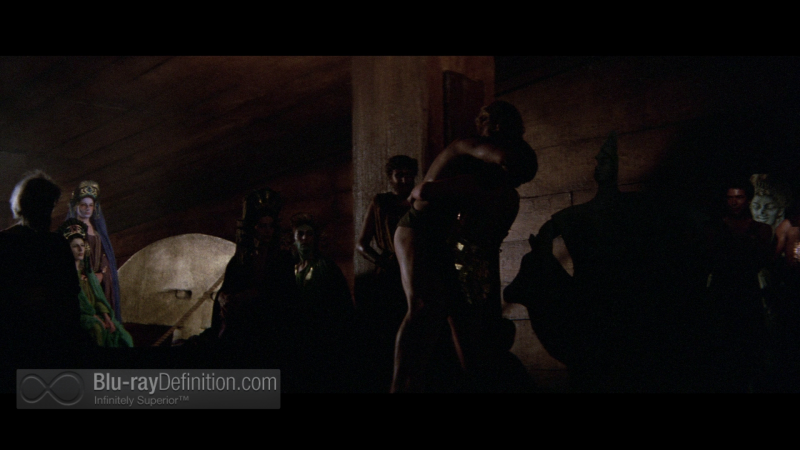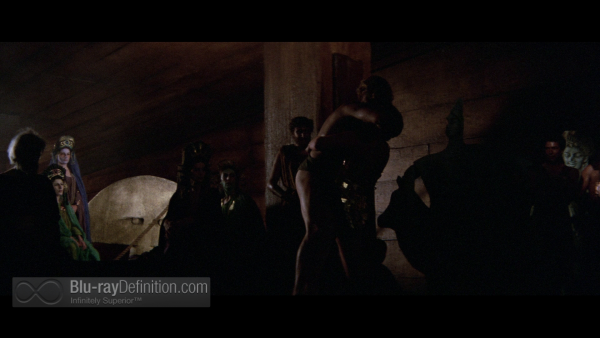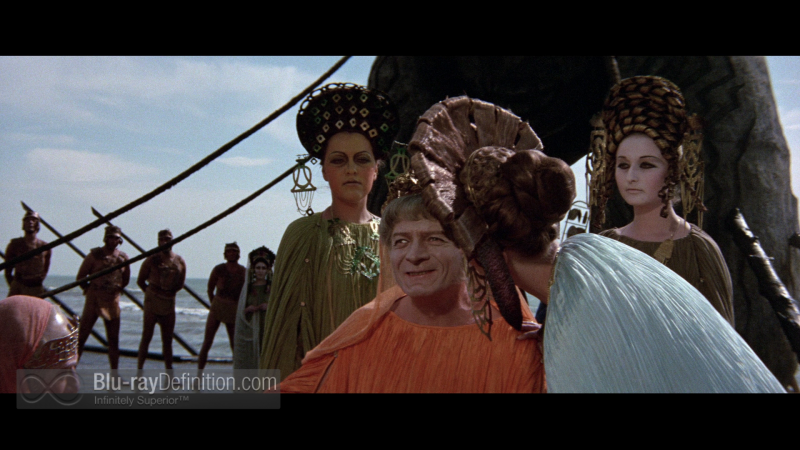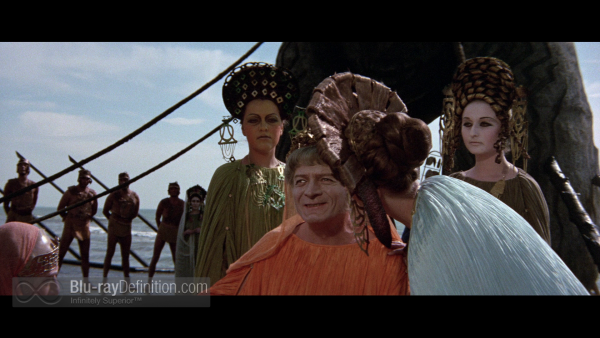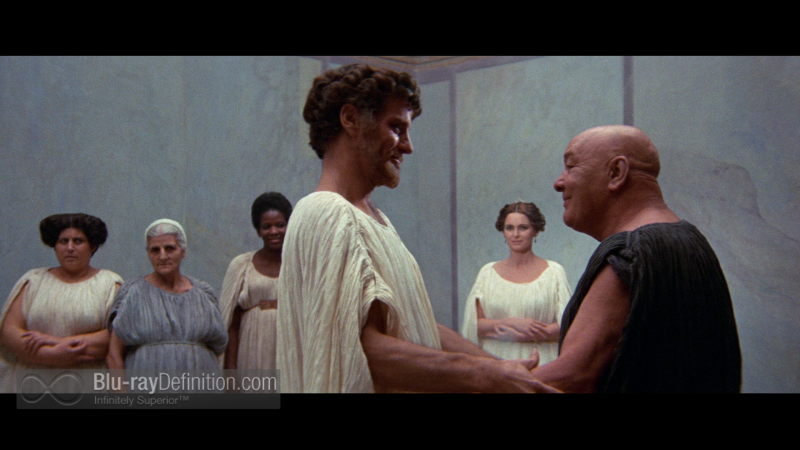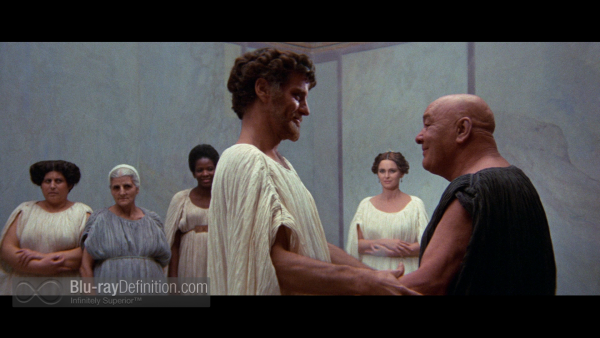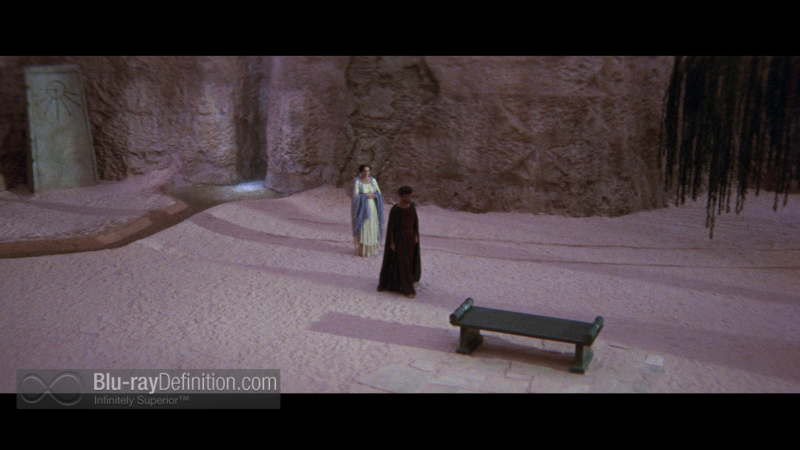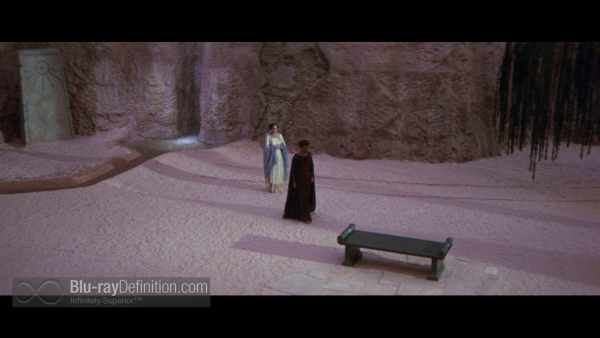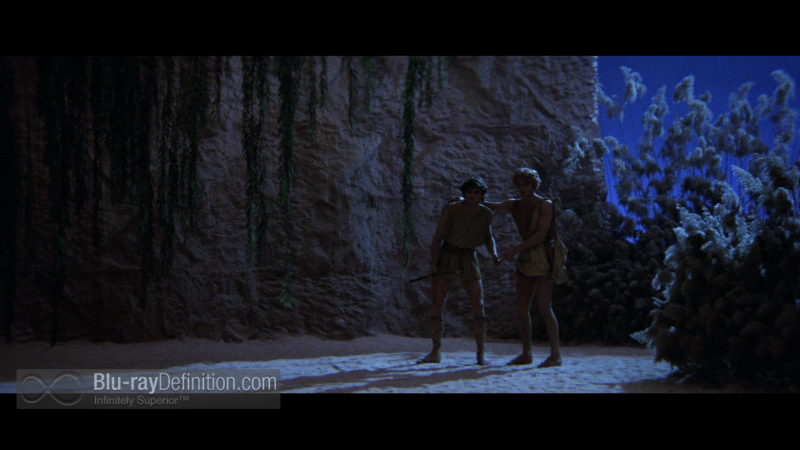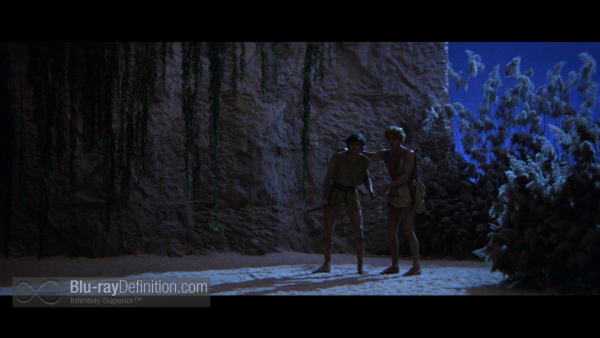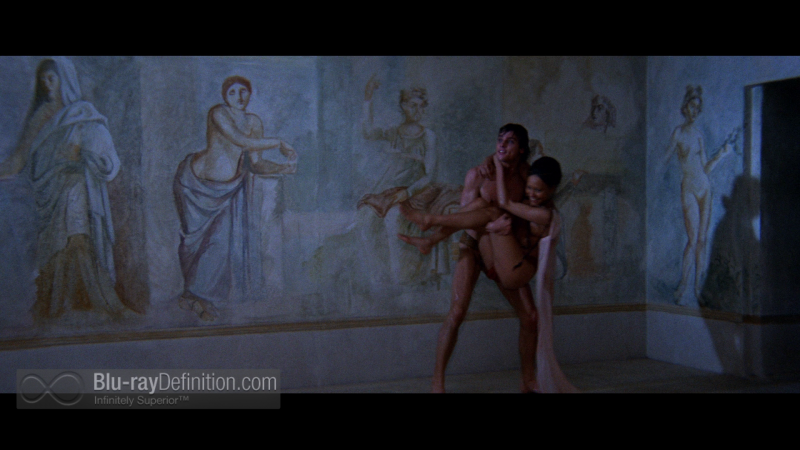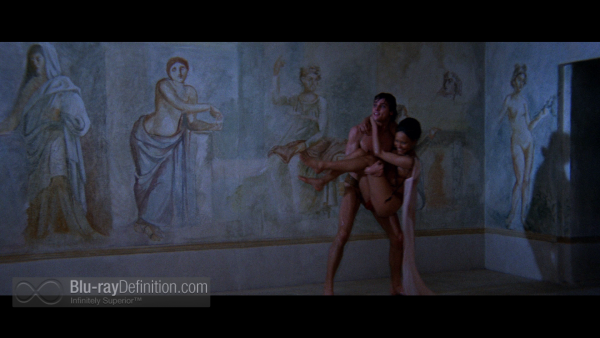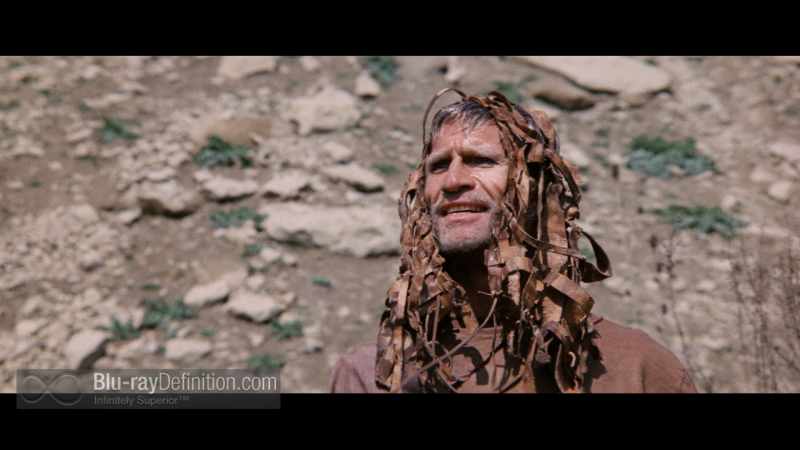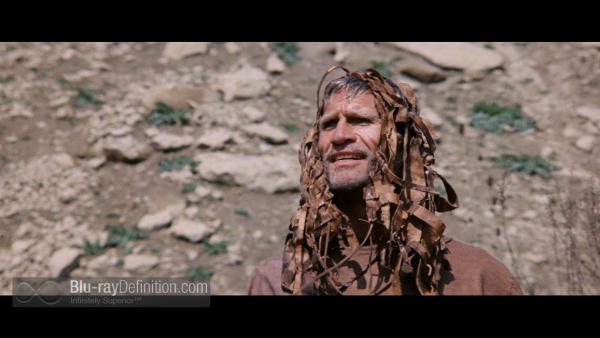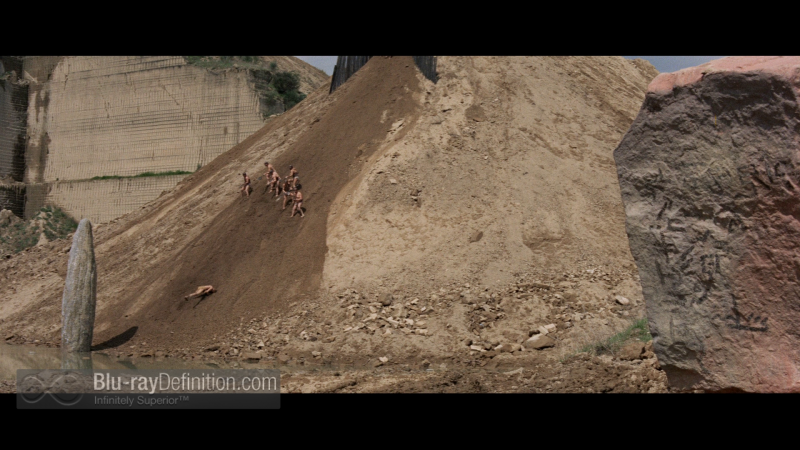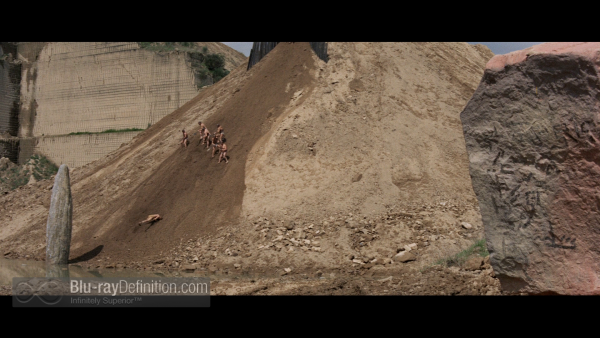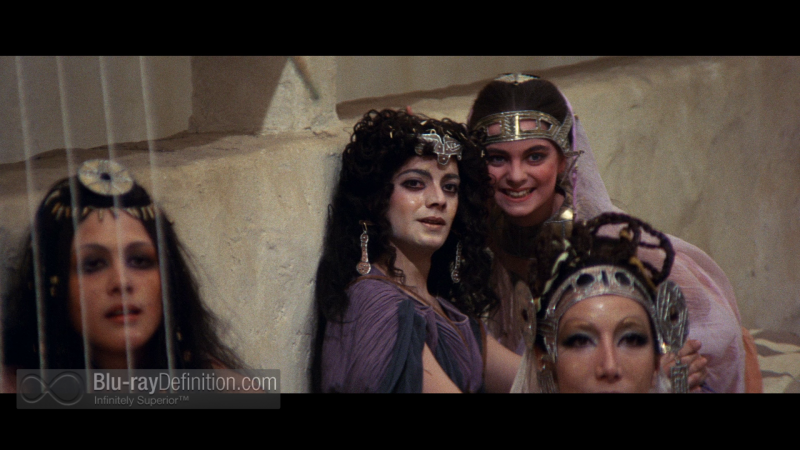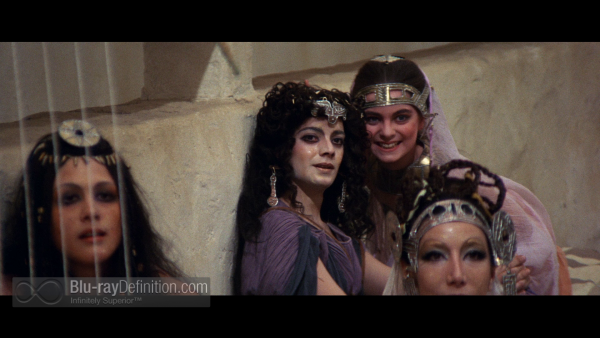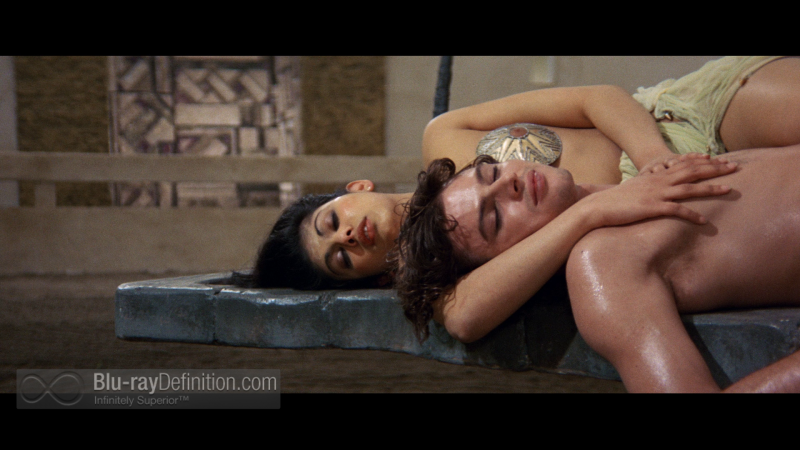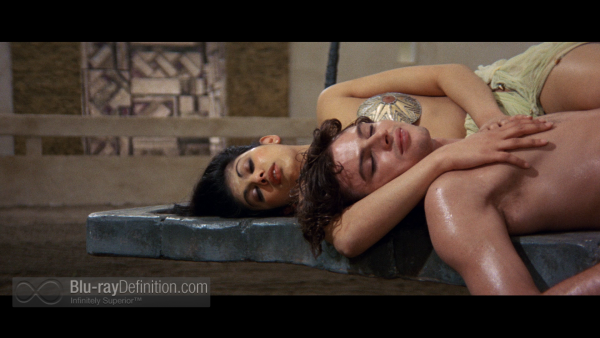 [amazon-product region="uk" tracking_id="bluraydefinit-21″]B00T6BDWGS[/amazon-product]