–
The Series
[Rating:4/5]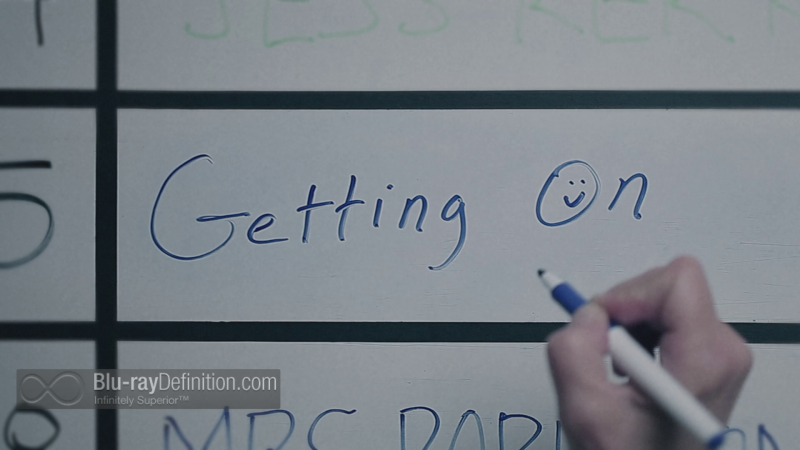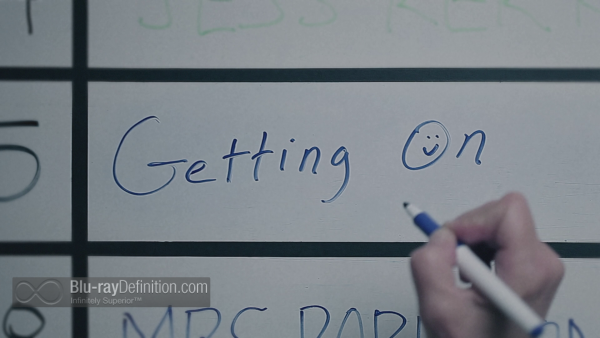 One of the smartest, wittiest, and also darkest new comedies on television, Getting On, based on a BBC series, stays strong in its second season. We return to the geriatric ward, Billy Barnes Extended Care unit to be exact, where Dr. James (three-time Emmy winner, Roseanne) is going overboard with her medical research measuring the anal-genital distances of her geriatric patients and rodents in her lab. A sudden lack of funding, however, leaves her having to forcefully promote the ward's new hospice service to make up the difference and bring in extra cash. Meanwhile, overworked and stressed Nurse Didi (Niecy Nash) is looking for a raise when she finds out how much less she is making than nurses working the same position at other area hospitals. This leads to her getting drawn into Dr. James' hospice scheme and crazy research world. Meanwhile Nurse Dawn (Alex Borstein, Family Guy), still more concerned with her personal life than actually doing her job, is trying to hook Patsy (The Last Man on Earth) into her vision of the ideal domestic life, but it just freaks Patsy out. Patsy in the meantime is trying to save the hospital money with his new green initiative, but no one really want to play along.

Six short and to the point episodes maintain the same sort of downbeat, darkly tinged, sardonic humor that made the first season of Getting On so compelling. After all, when you're dealing with a subject matter so dark to begin with – taking care of people so close to death – there's really only one way to make it funny, and that's to make fun of the seriousness of life. That's what Getting On does so well. So lighten up and watch this edgy, smartly written and wonderfully acted show.

Video Quality
[Rating:4/5]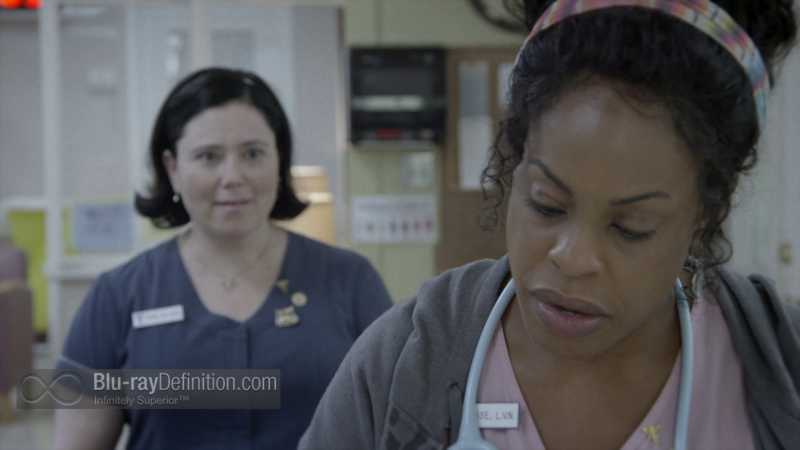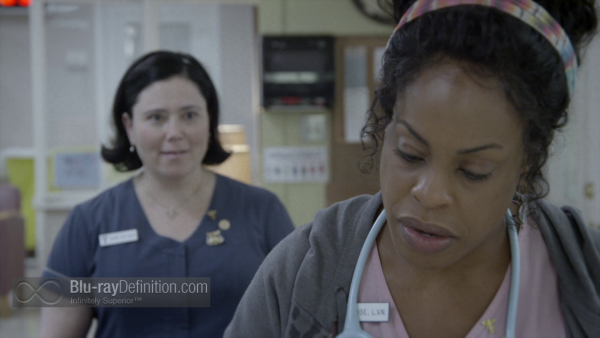 Getting On is shot in HD on the Red Scarlet. It's a very drab looking series with desaturated color and pale color palette. That said, it does have an organic, filmic quality in this AVC/MPEG-4 encodement on Blu-ray from HBO. The detail is strong and there are no issues with compression noise, aliasing or edge enhancement.

Audio Quality
[Rating:4/5]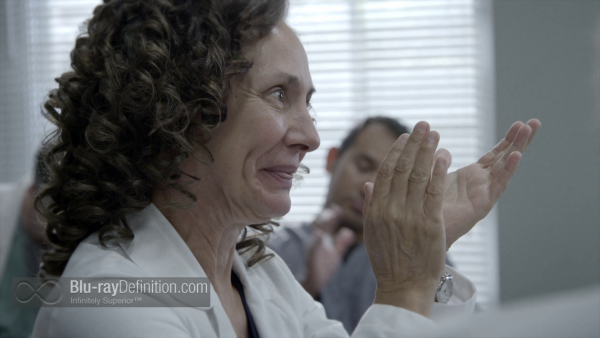 A rather straightforward, dialogue-driven DTS-HD Master Audio 5.1 (48kHz/24-bit) soundtrack is included that get the dialogue right and does manage to also mix in some mild atmospheric sound effects in the surround channels like little bleeps and blurps of the geriatric ward, but this is mainly a quiet soundtrack with natural, everyday, hospital ward dynamics.

Supplemental Materials
[Rating:2/5]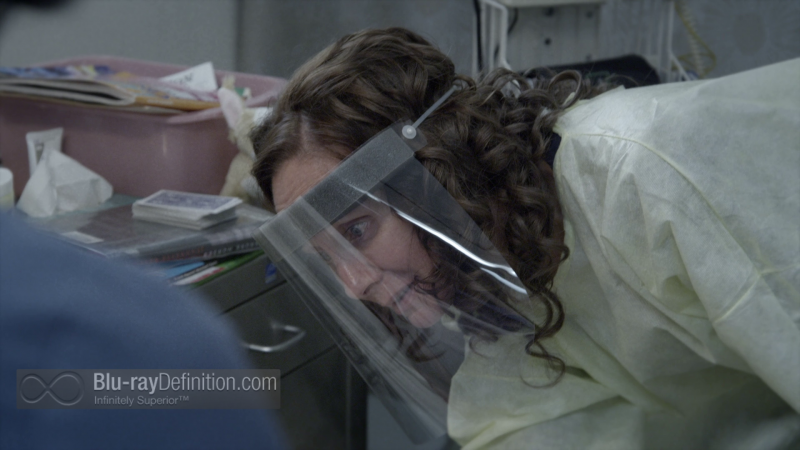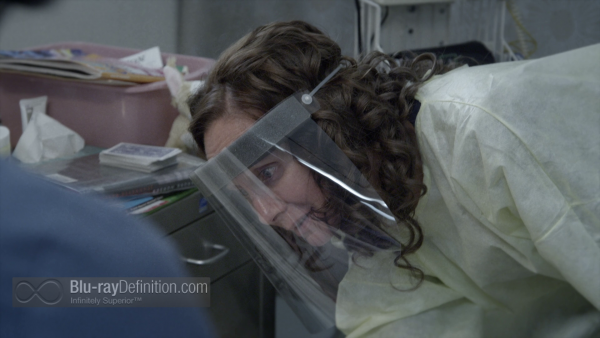 iTunes Digital HD Digital Copy & Digital HD UltraViolet
Deleted Scenes (1.78:1; 1080p/24; 00:15:12)
Gag Reel (1.78:1; 1080p/24; 00:07:01)

The Definitive Word
Overall:
[Rating:4/5]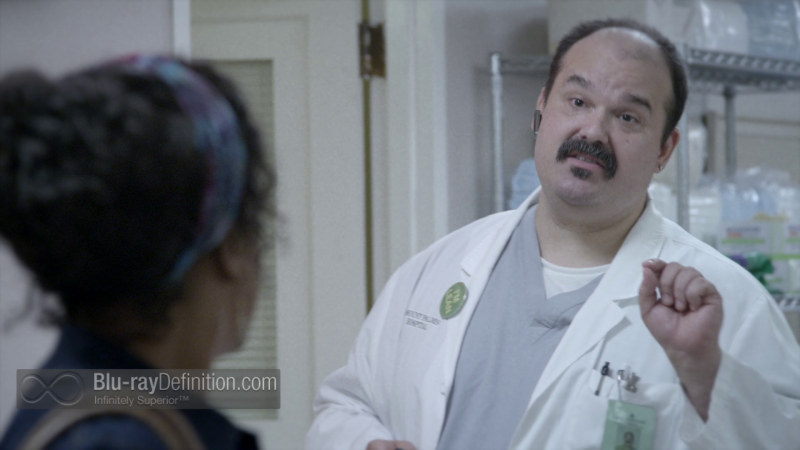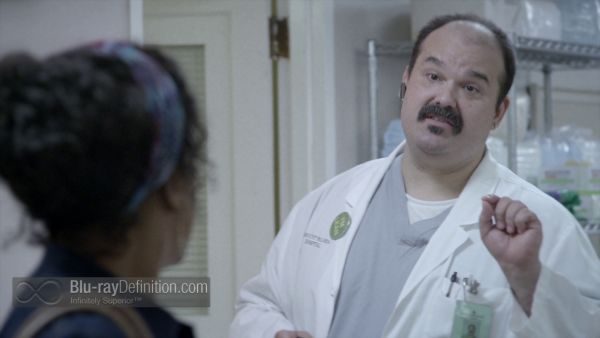 Another great season of a series that perhaps makes a play to take over the void left behind by Nurse Jackie, Getting On: The Complete Second Season cruises through the second season toward a blistering finale to setup what should be a fantastic third season as well.

Additional Screen Captures