– –

The Film
[Rating:3/5]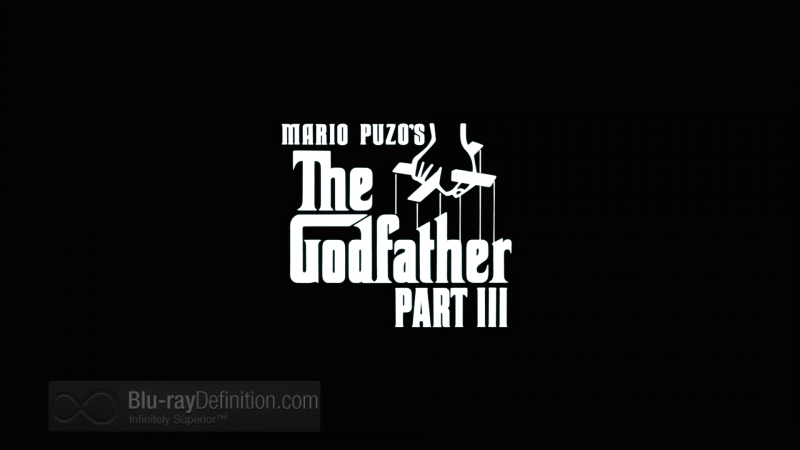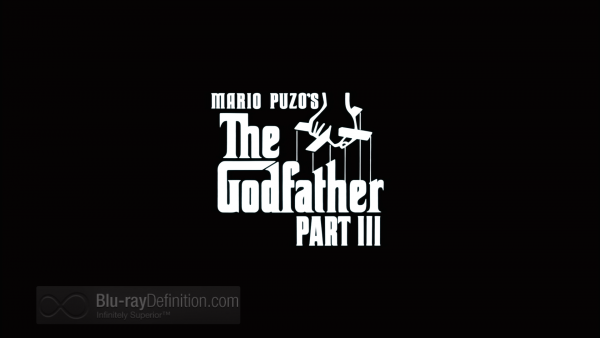 Mario Puzo's powerhouse account of the rise of the Mafia in the United States, began in 1972 with The Godfather and its iconic portrayal of the original paterfamilias, Vito Corleone,  played to the hilt by the late Marlon Brando. The following two decades brought two sequels, Godfather  Part II (1974), and the present film, The Godfather: Part III (1990).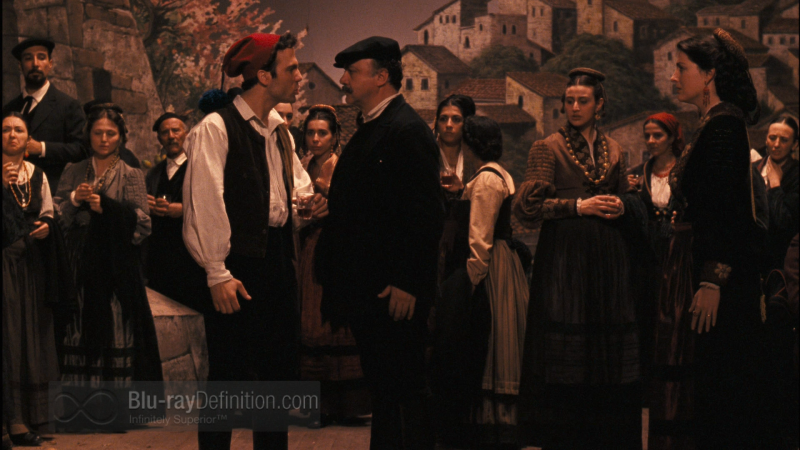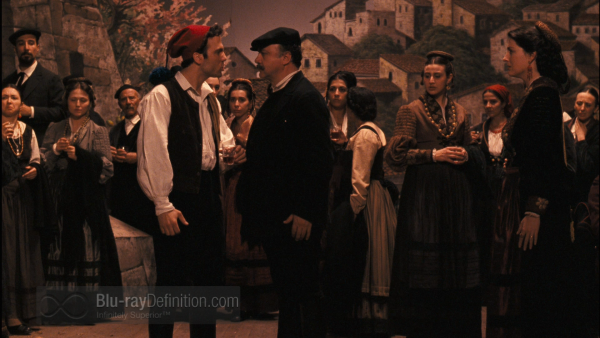 As the story begins, Michael Corleone (Al Pacino) is now the Godfather, having just received an honorific Commendatore rank from the Catholic church. However, he is troubled by the fact that his son, Anthony (Franc D'Ambrosio) wants to become an opera singer rather than a lawyer as Michael had wished. Ex-wife, Kay (Diane Keaton) tries to intercede on behalf of their son, at the medal reception.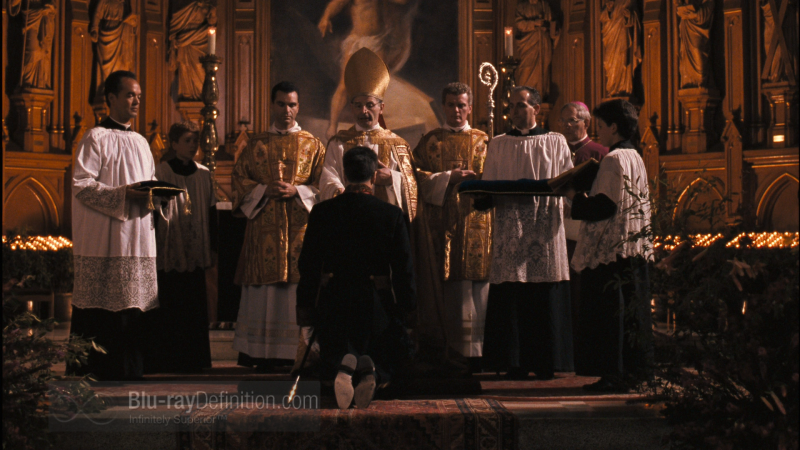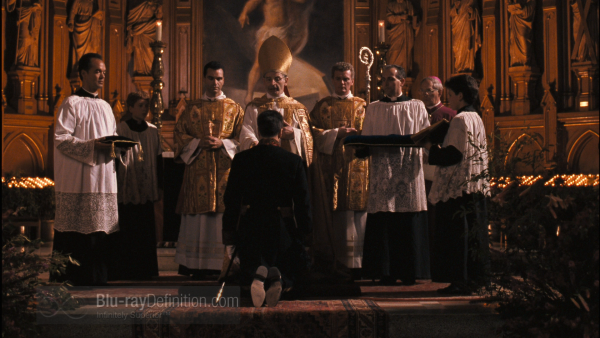 Michael has ostensibly retired from running the family business, and has turned over his daily crime operation to mob enforcer Joey Zasa (Joe Mantegna). However, Zasa has issues with a "Corleone" relative Vincent Mancini (Andy Garcia), the illegitimate son of Michael's late brother Sonny Corleone, and a first-rate troublemaker. Michael's daughter Mary (Sofia Coppola) has a thing for Vincent who is currently doing reporter Grace Hamilton (Bridget Fonda). Michael takes Vincent under his wing at the behest of  sister Connie, Sonny's widow (Talia Shire).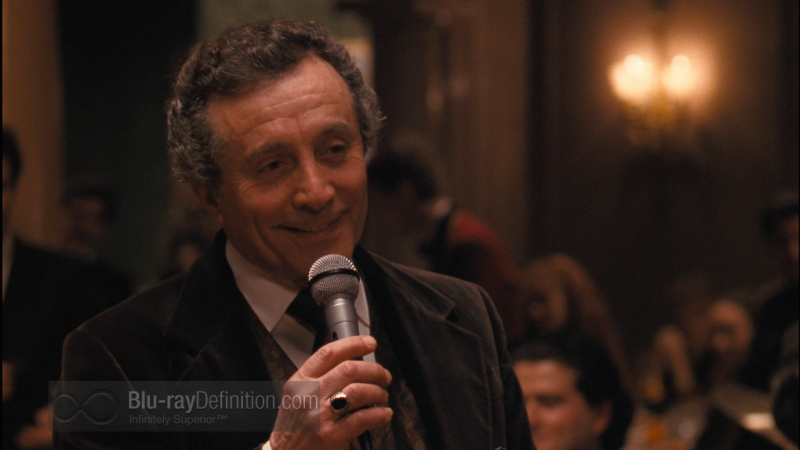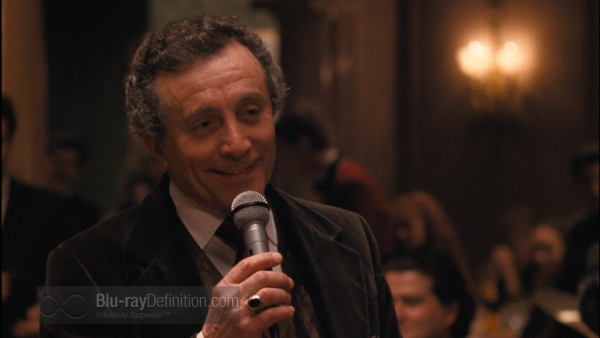 Michael has set up a foundation handled by entrepreneur B.J. Harrison (George Hamilton).  His buddy, Archbishop Gilday (Donal Donnelly) now in charge of the Vatican's banking business,  finds it in serious financial difficulty. Corleone comes to the aid of the troubled organization and seeks control over Vatican-owned International Immobiliare, but negotiations are stalled when the current Pope falls ill.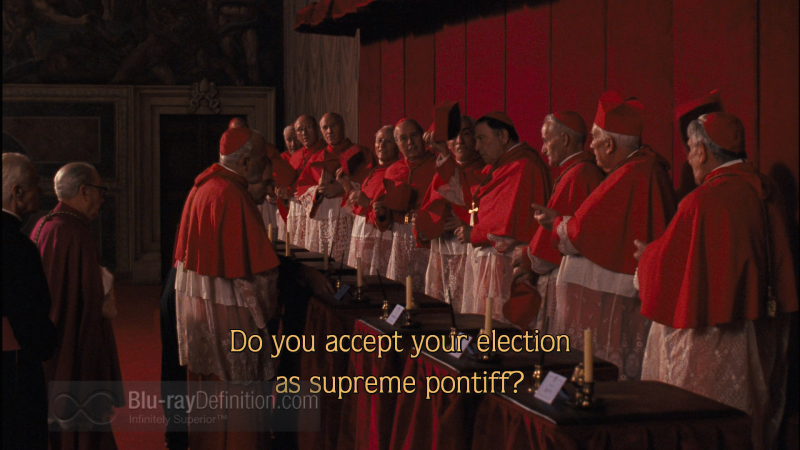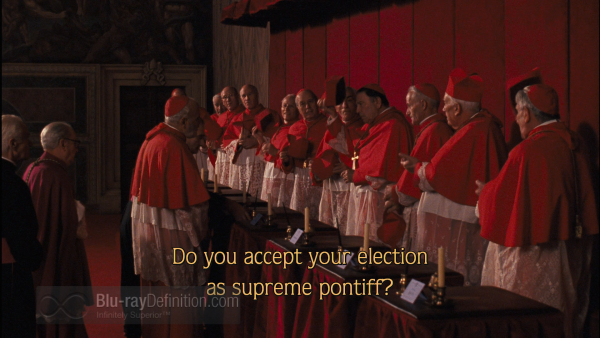 Following a spectacular wipeout of most of the old Dons, Michael suffers a stroke and the future look bleak but, in the true Godfather style, things do not always turn out as expected. Returning to Don Tomassino's (Vittoria Duse) villa in Sicily, Corleone begins to unravel the conspiracy that wants him dead with specific focus on trusted family friend Don Altobello (Eli Wallach) who has hired Don Licio Lucchesi (Enzo Robutti) to do the deed.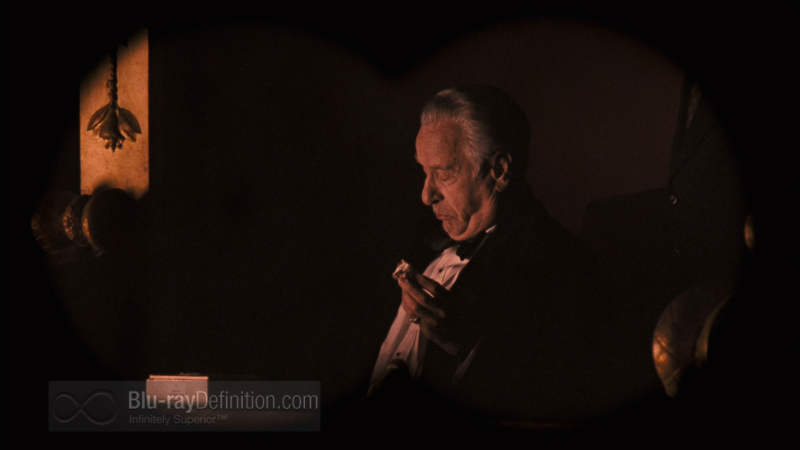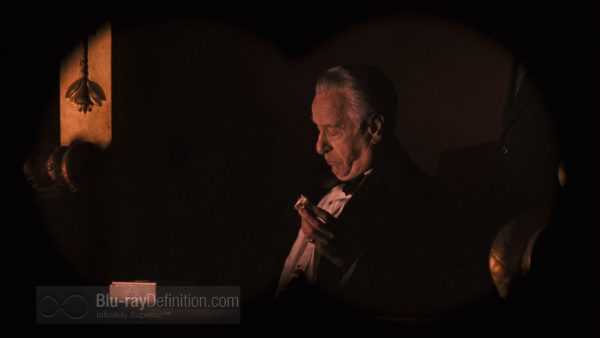 Kay comes to Sicily to see Anthony's opera debut, ironically in Cavalleria Rusticana (a work that deals with Mafia-like confrontation and death). During the performance there is an epic take-down of a number of Corleone friends and enemies back in Italy.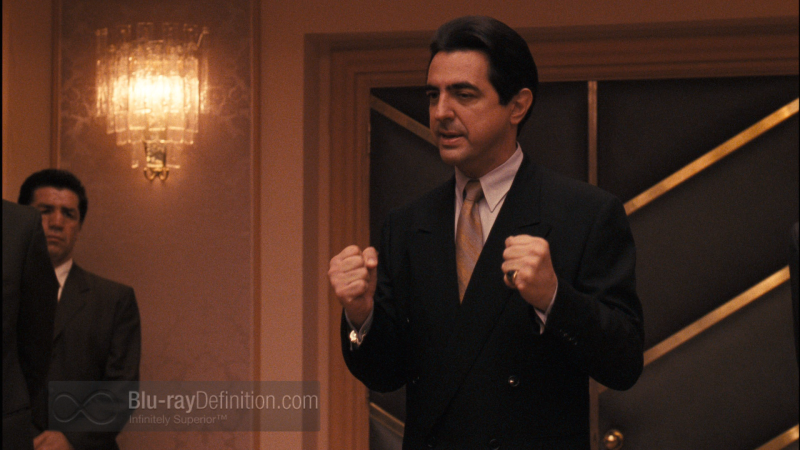 The Godfather franchise started to run low on gas during its first sequel and this one is running mostly on fumes. The script attempts to engage viewers with the Vatican banking scandal, highlighted by the election of Cardinal Lamberto (Raf Vallone), the head of the Vatican bank, as the new Pope. However, there are simply too many longueurs, excessive storylines and often stiff and uninspiring dialogue. Director Coppola goes for the high drama that made the original Godfather so successful, but no new ground is really broken in this final installment of the Godfather franchise.
Video Quality
[Rating:3.5/5]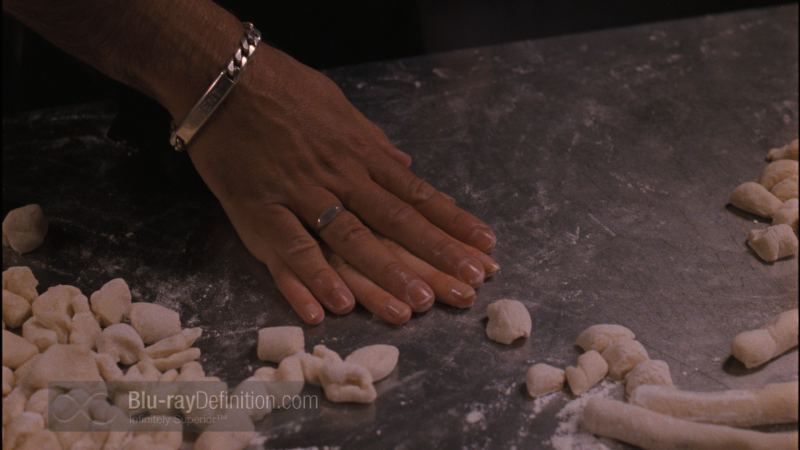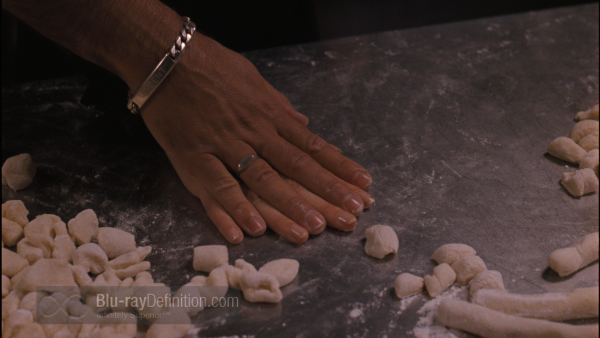 In true Godfather style, there is often spot-on cinematography. However, the film quality is quite variable with some really sharp shots followed by soft-edged close-ups. Gordon Willis' expert camera crew tries its best, but simply does not have as good a story to support.
Audio Quality
[Rating:4/5]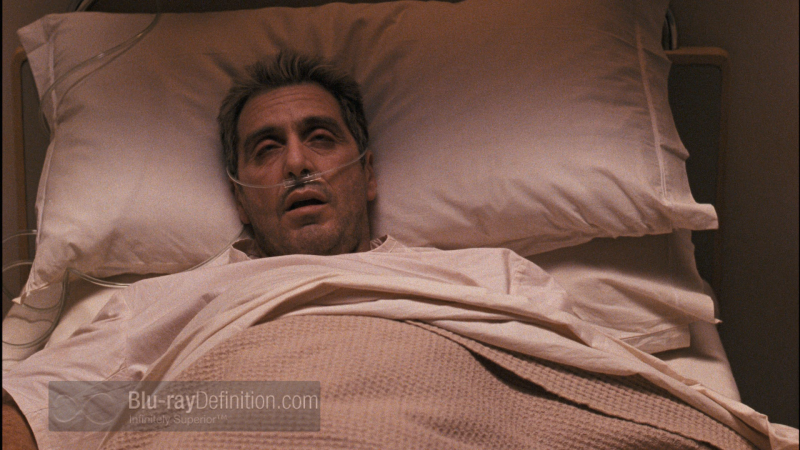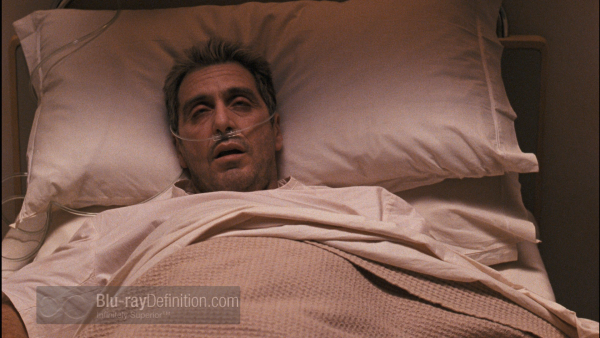 The Dolby TrueHD 5.1 surround soundtrack gives us both great dialogue and atmospheric sound effects taking viewers into the action. The Carmine Coppola (Francis Ford's Dad) score is less inspired than its predecessors but is given due diligence by the recording team.
Supplemental Materials
[Rating:1.5/5]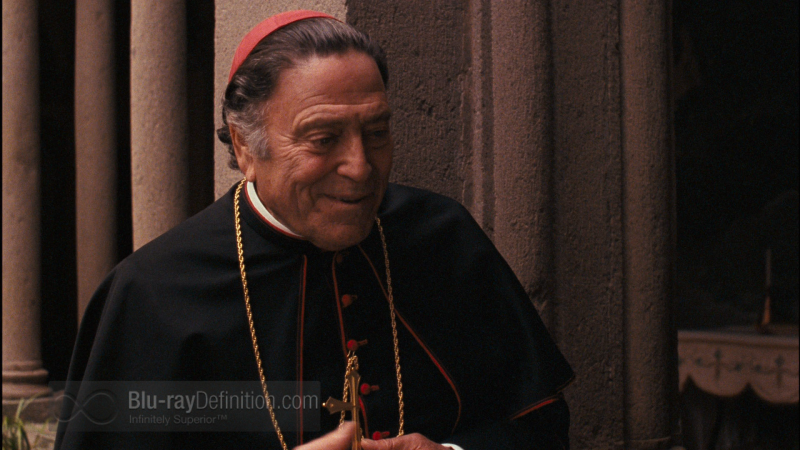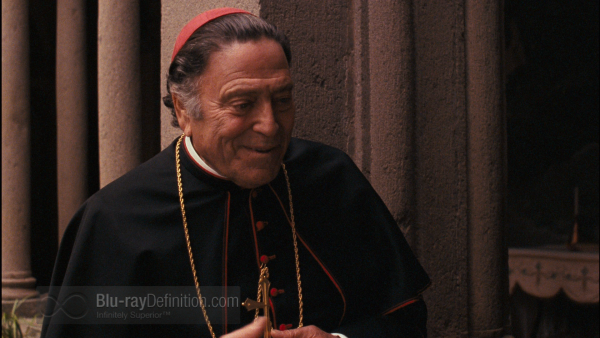 An interesting and somewhat challenging audio commentary is provided by director Francis Ford Coppola.
The Definitive Word
Overall:
[Rating:3/5]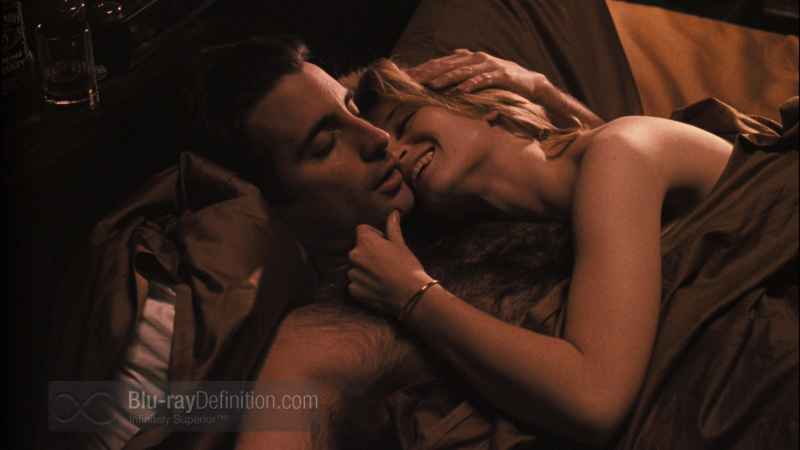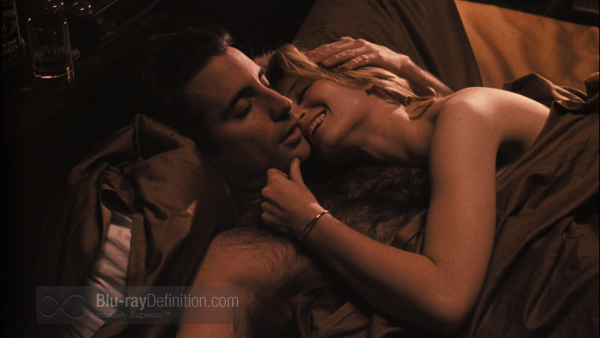 Godfather: Part III was a long time coming in a series that began two decades earlier but, in many respects and, weighed down by a much more intricate storyline, Godfather: Part III seems to lose the directness that made the other two films so engrossing. Lacking the iconic characters that populated the first and much of the second Godfather films, we get some tired-looking performances from Pacino and Keaton, a rather bland performance by Joe Mantegna, and an embarrassing film debut by Coppola's daughter (who has since gone on to a successful directing and writing career). Nominated for seven Oscars but, on this occasion, blanked by the Academy voters, Godfather Part III, ends with a whimper rather than a bang. I, for one, issued a sigh of relief by the time the end credits began to roll.
Additional Screen Captures
[amazon-product]B00HW3LF34[/amazon-product]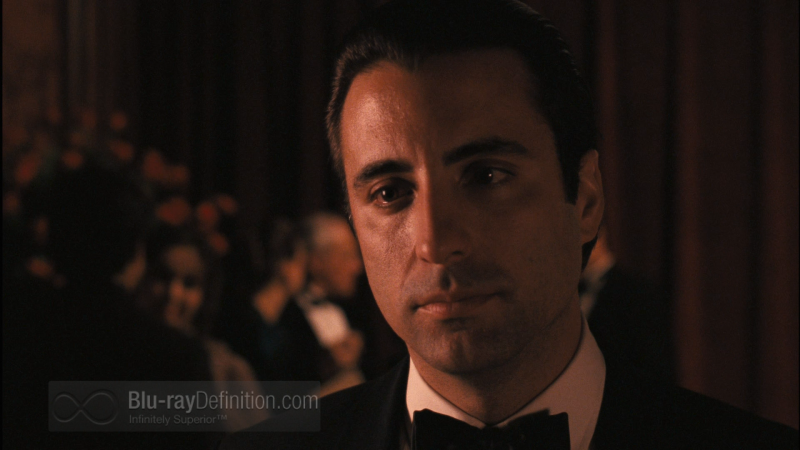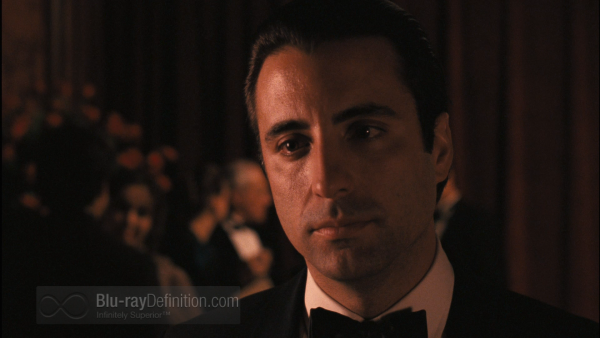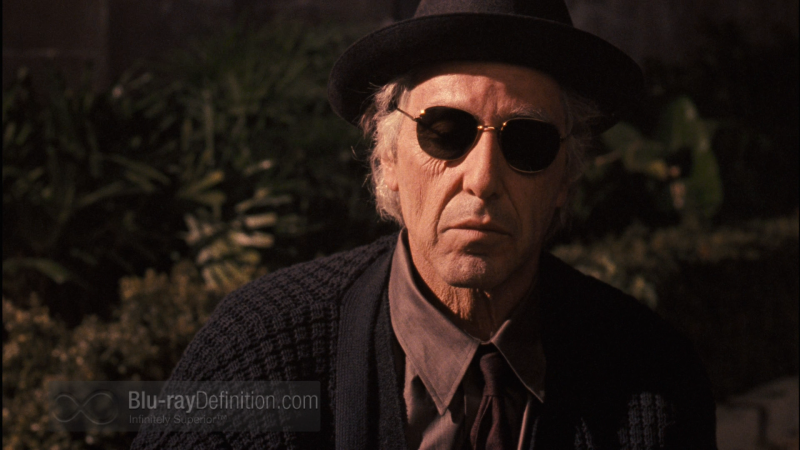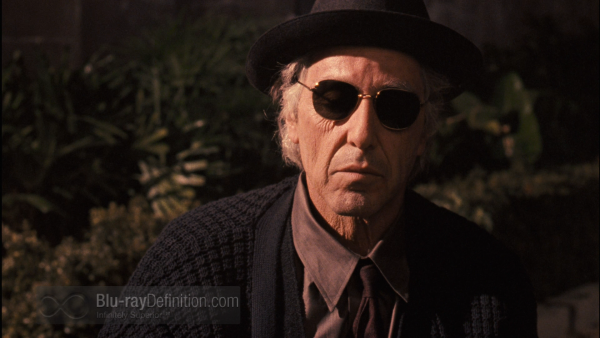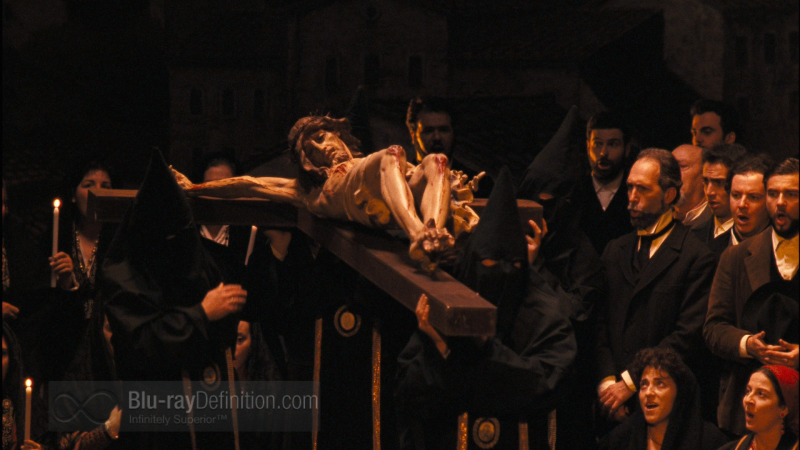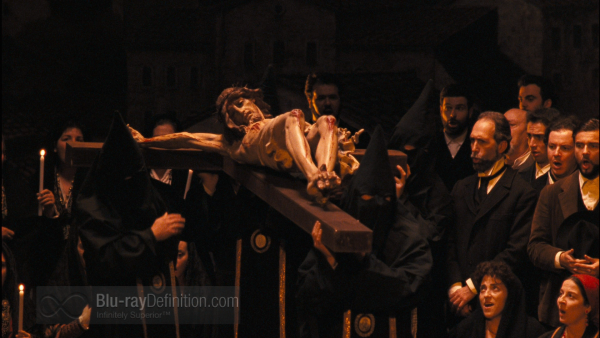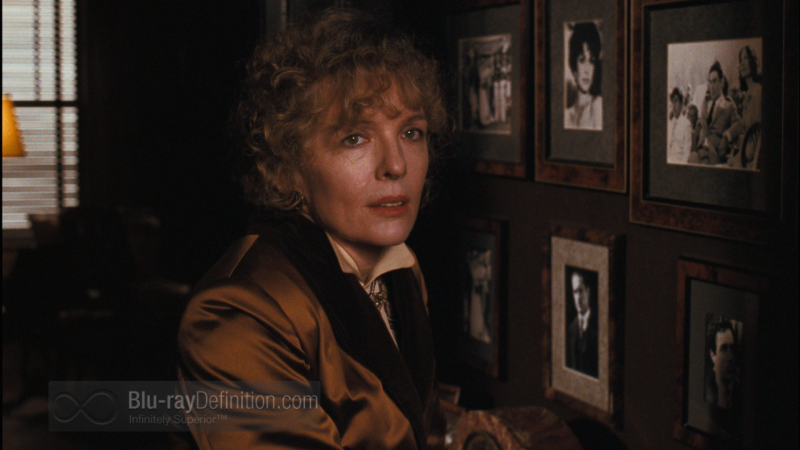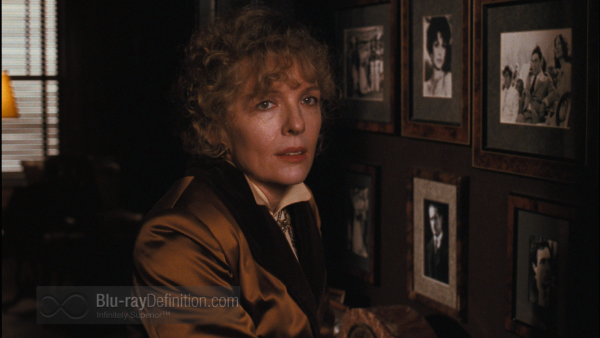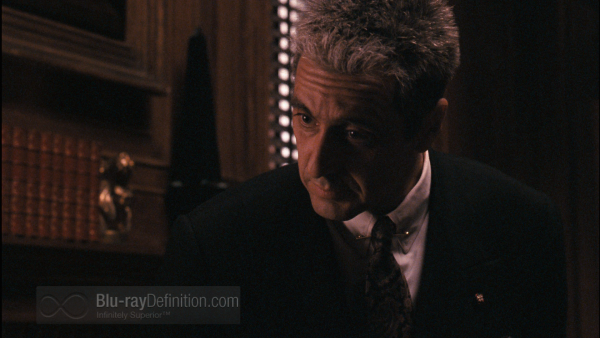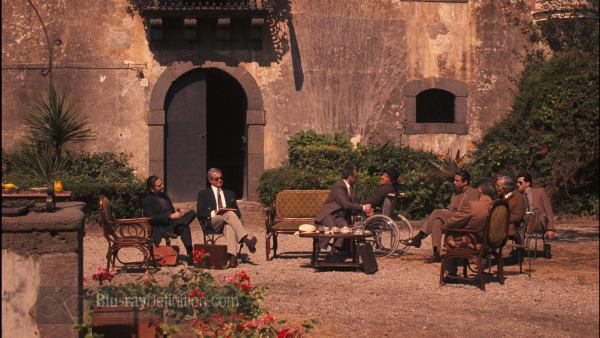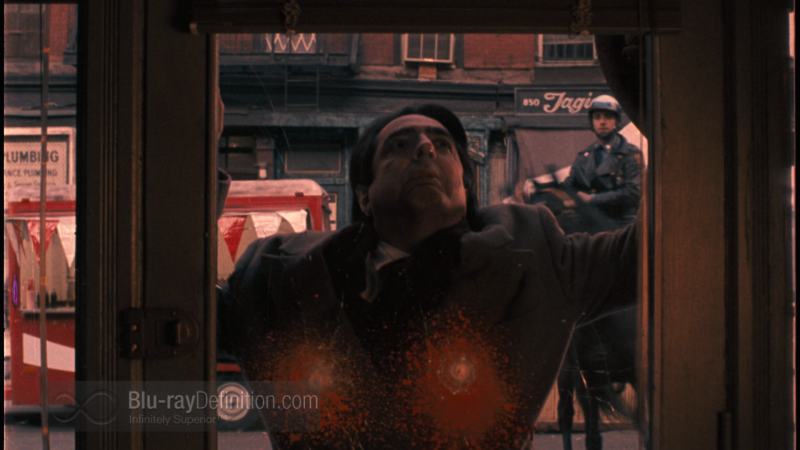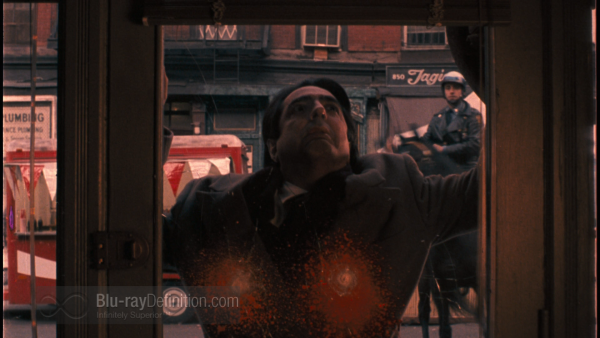 [amazon-product]B00HW3LF34[/amazon-product]